Dock, the upholstered seating system by Piero Lissoni, is a safe haven in the home. The sofa shape is based around a solid platform which supports the eclectic compositions that span horizontally. The platform is a dynamic element, which extends for the sofa's entire length to form a base.
The cushions play with sizes and proportions, making it possible to create double-sided, corner and chaise-longue compositions, with or without backrests which are suitable for the centre of the room or more traditional settings
Dock can also be developed vertically and is equipped with accessories that allow to create a varied landscape. It is in fact possible to insert extra elements between the seat cushions such as comfortable padded armrests, while slender transparent or smoked glass oval tables can be placed on the platform.  The comfortable soft padding creates a peaceful harbour, which can be further defined by the possibility to select from different depths and heights.
After spending some time on Dock, you can leave the port and set sail for unfamiliar places, rested, and refreshed.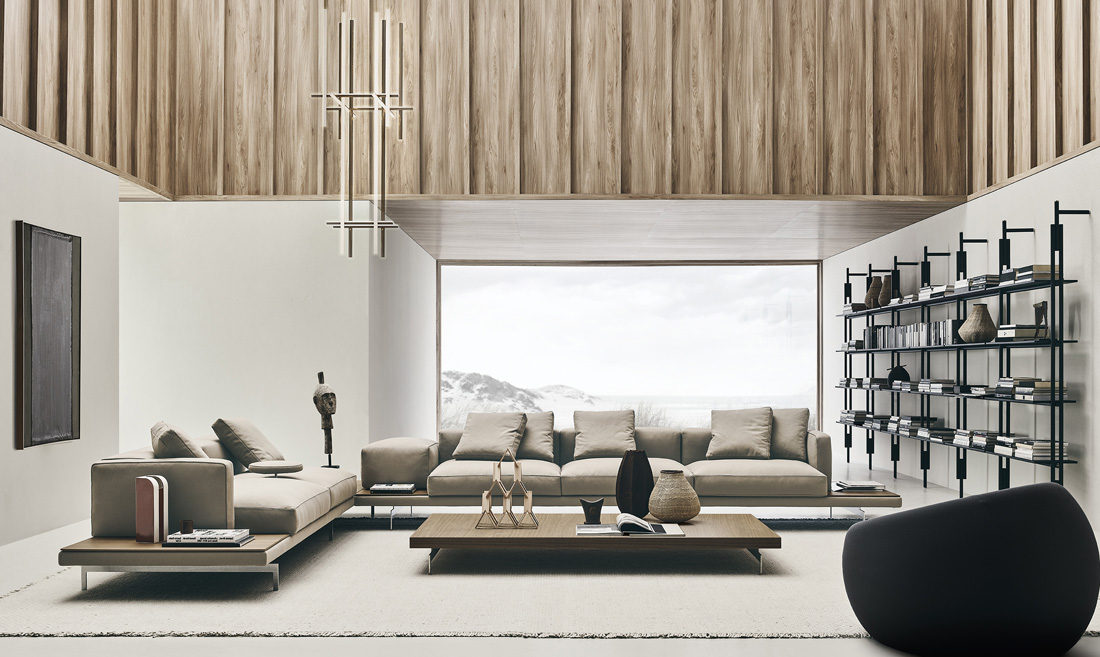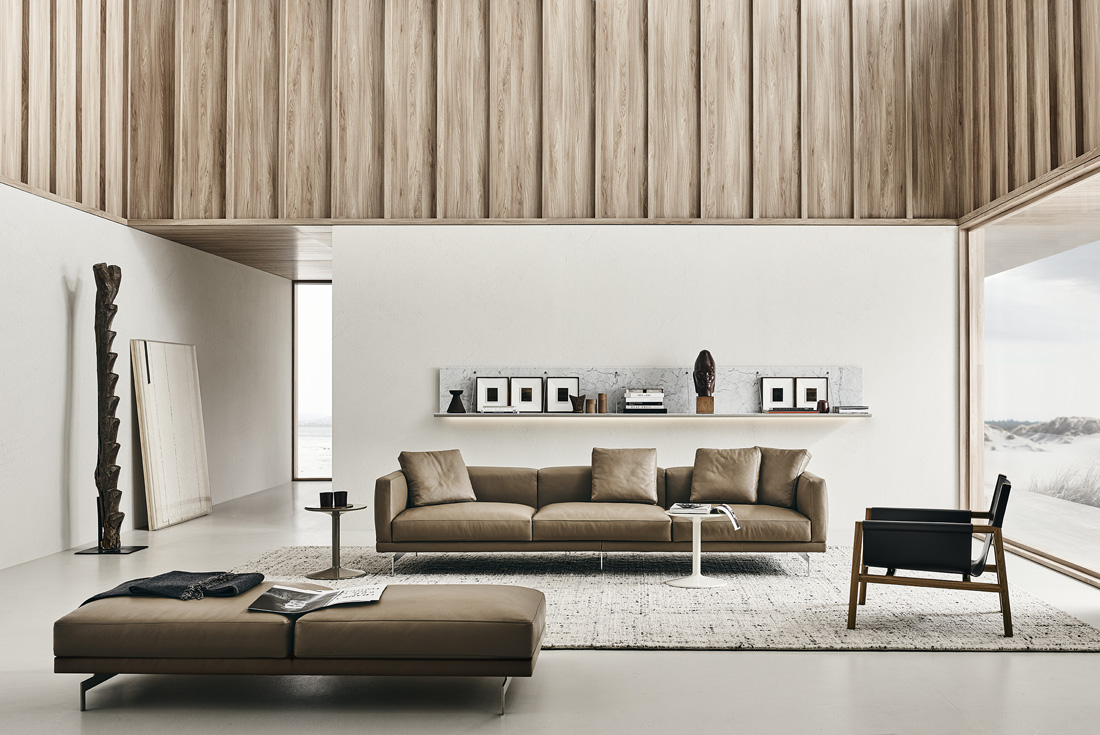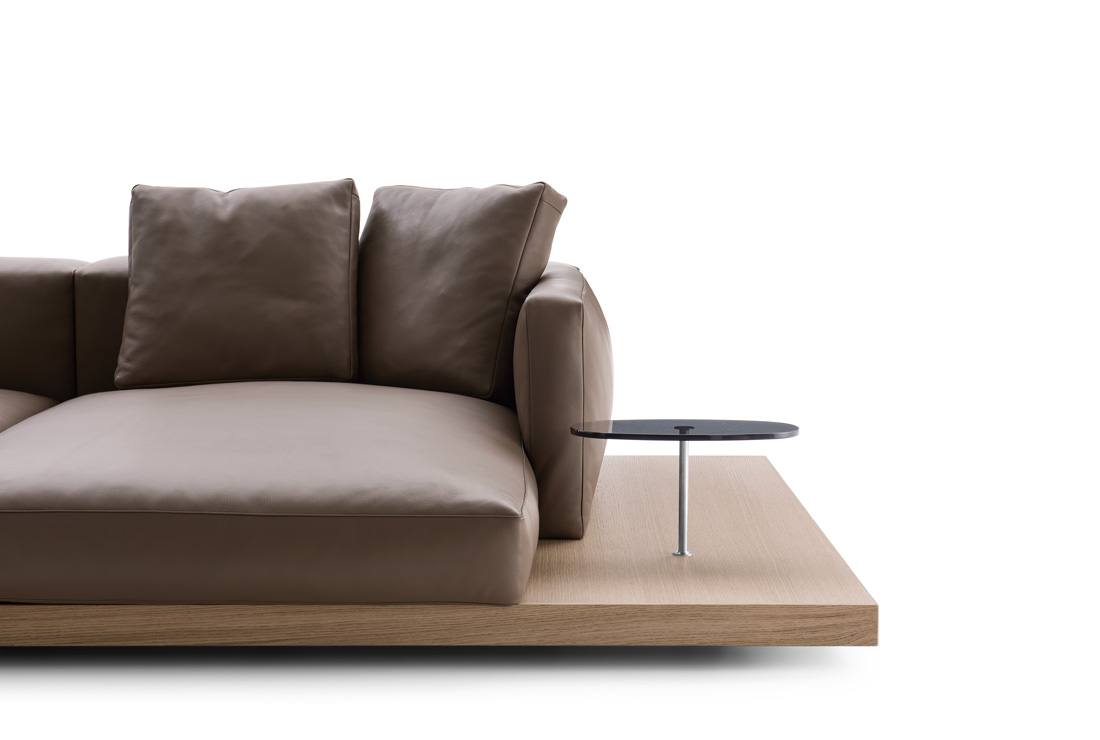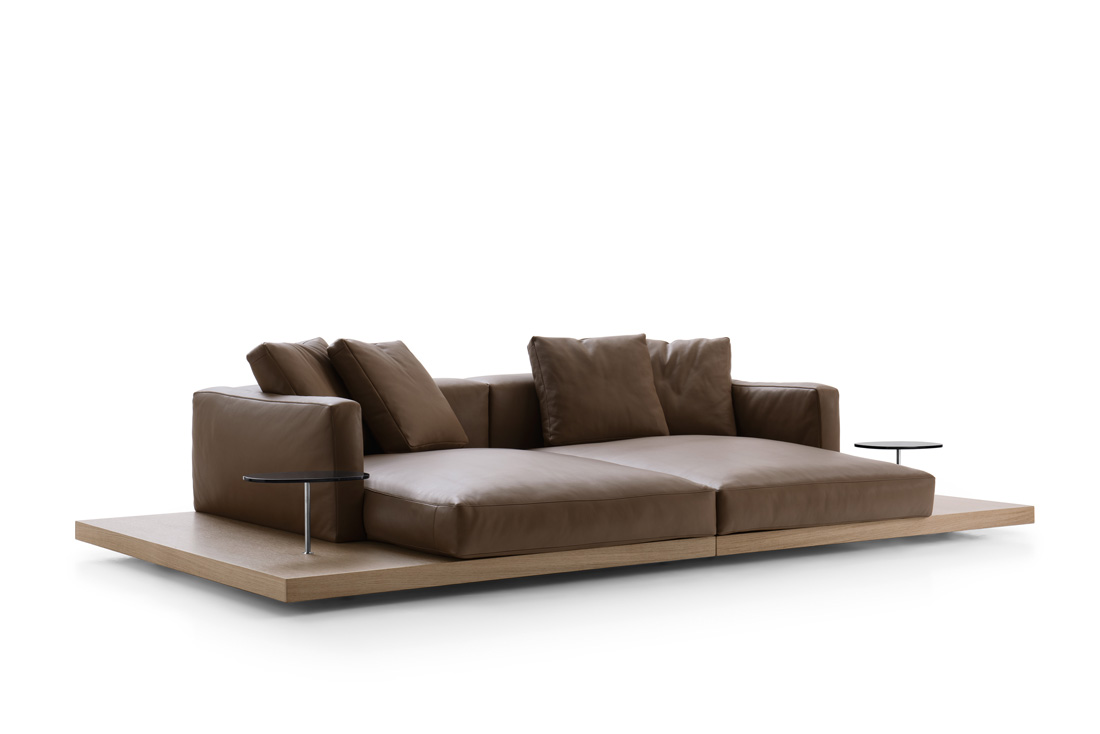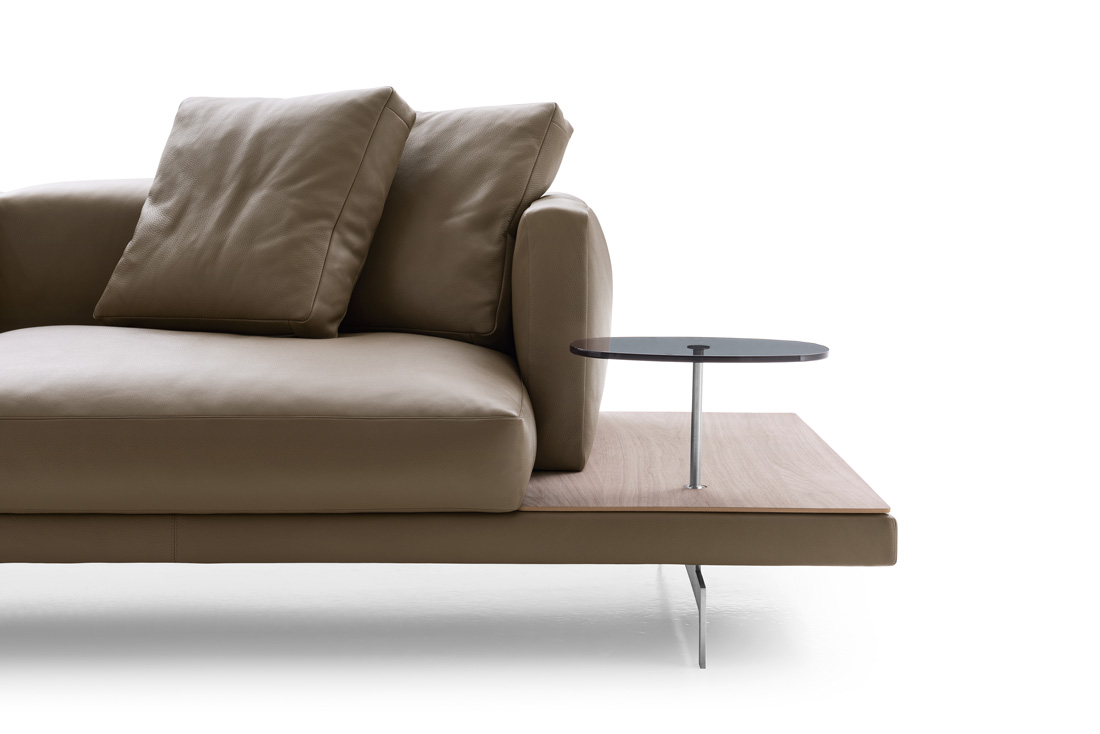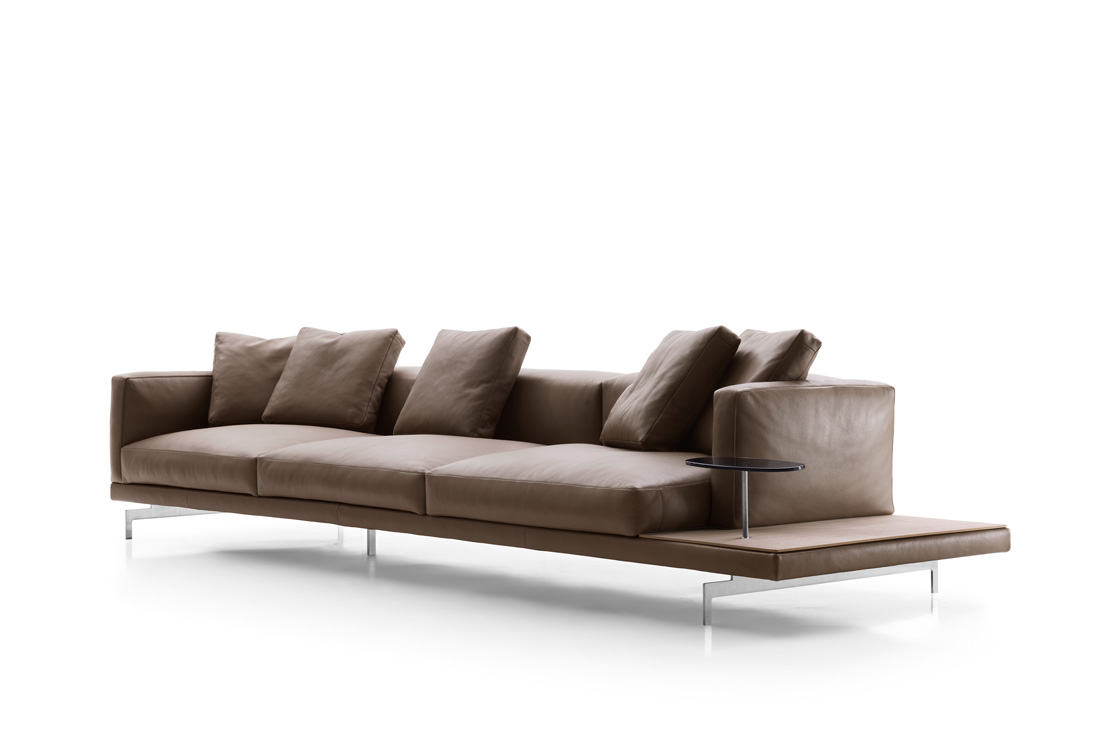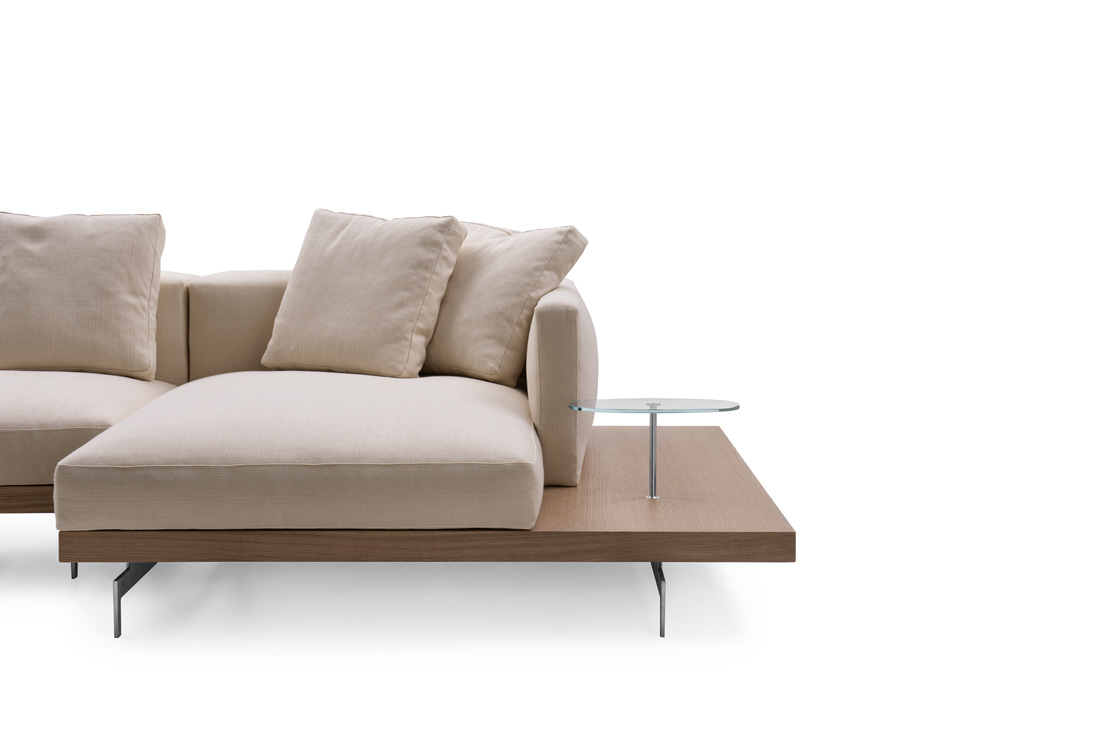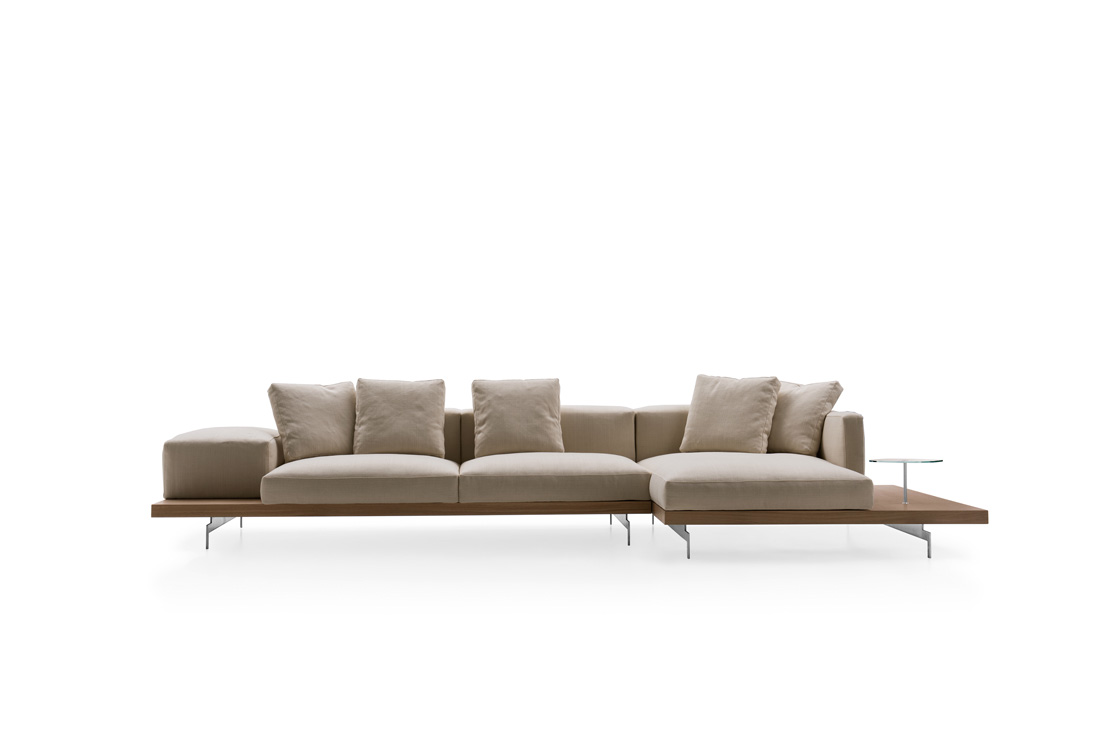 Credits
Design
Lissoni & Partners; Piero Lissoni, Italy
Manufacturer
B&B Italia SpA, Italy
Year of production
2019
Related posts
Powered by