Two types of recreation accommodations were constructed near Noszvaj, a quiet town in the North of Hungary. In the first stage, a set of wooden treehouses were built on the site, then the project was expanded in the same spirit, however, with another approach. The second concept, which breaks with traditional cabin construction types, serves as a private look-out tower.
The tower offers an unusual spatial experience for a weekend getaway, following the logic of a vertically constructed living space, with a staircase in its core. One needs to constantly move and discover, up and down the stairs, stopping for a room, then moving on again. However, from the entrance all the way up to the panorama terrace, there is one very clear narrative that celebrates the beauty of the forest and the view above the canopy. Staying here, besides enjoying some recreation time, also allows one to discover the dynamism of the tower. Taking a shift from the slight clishé of the more traditional forest dwellings, it is this new perception and this change of perspective that allows one to actually get away.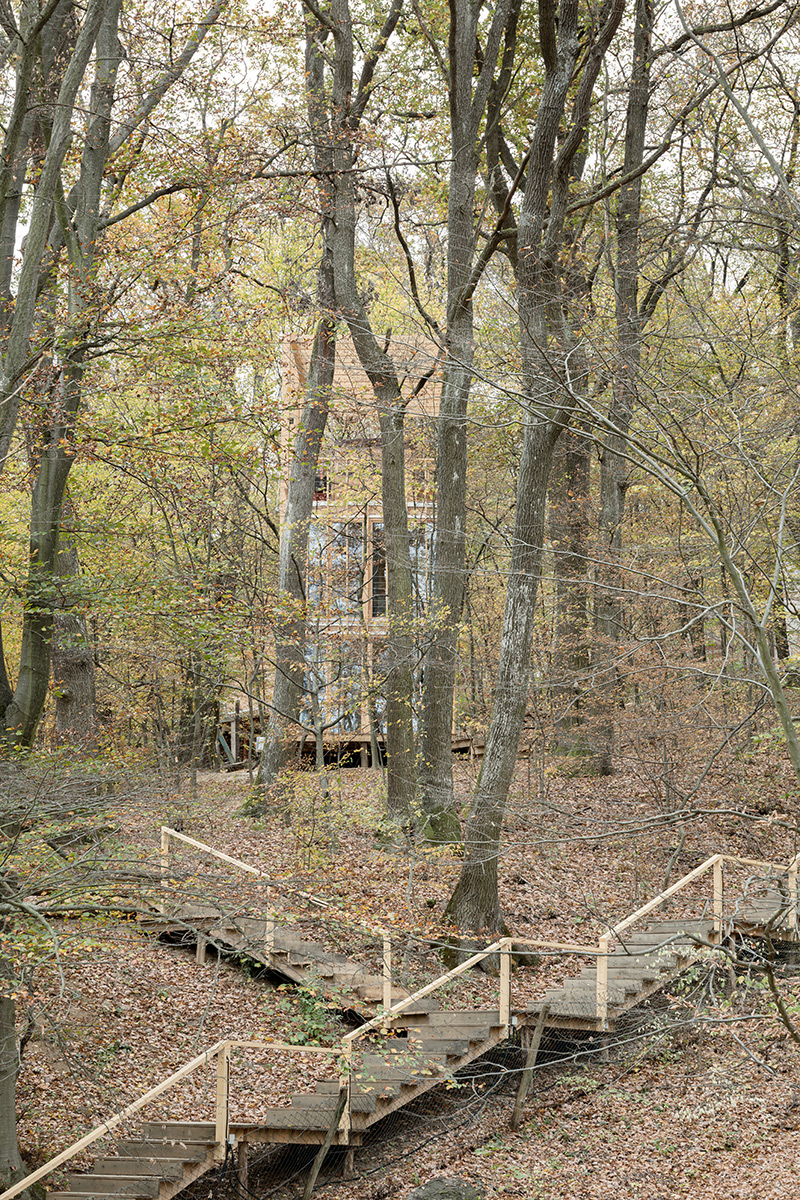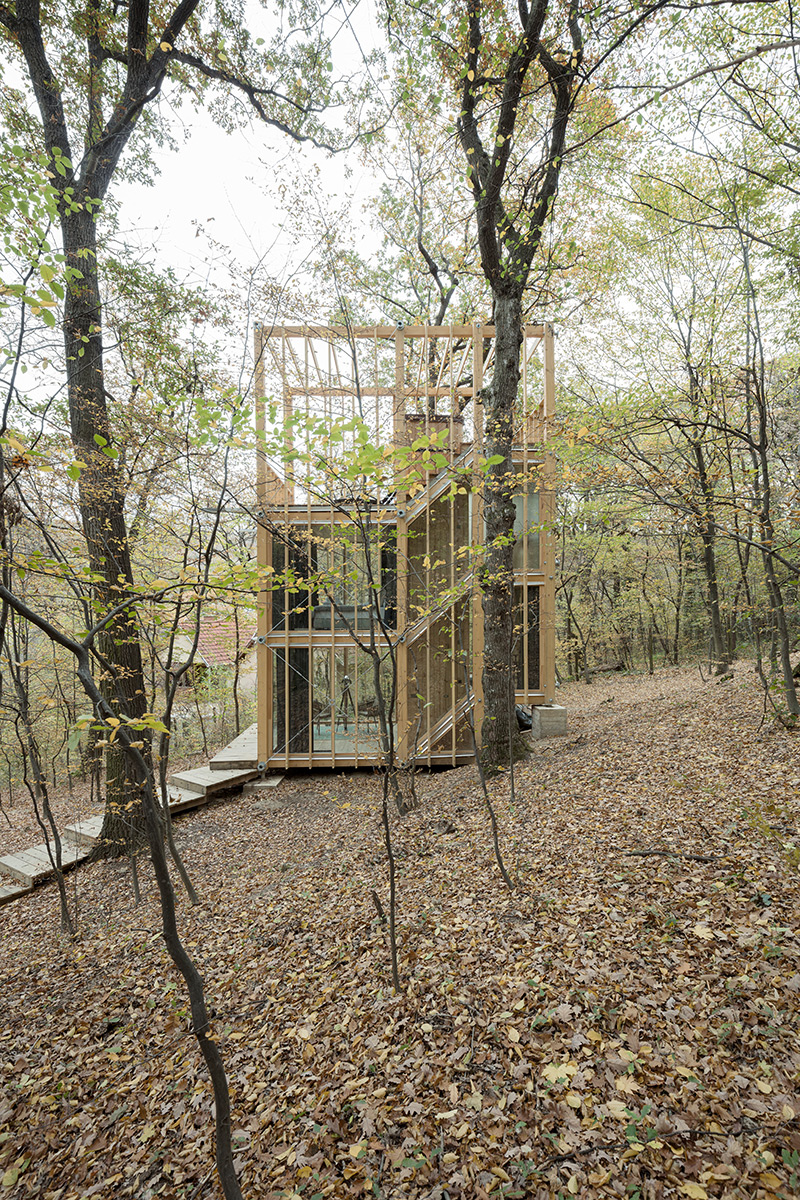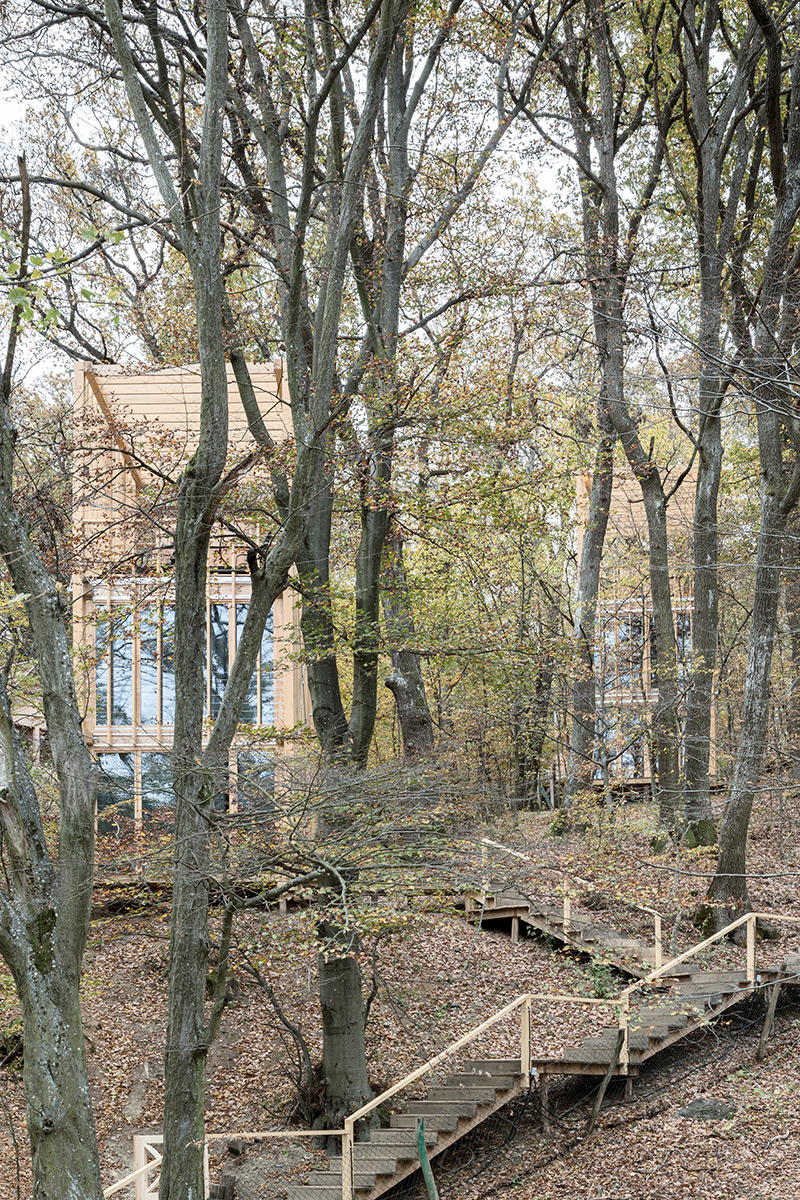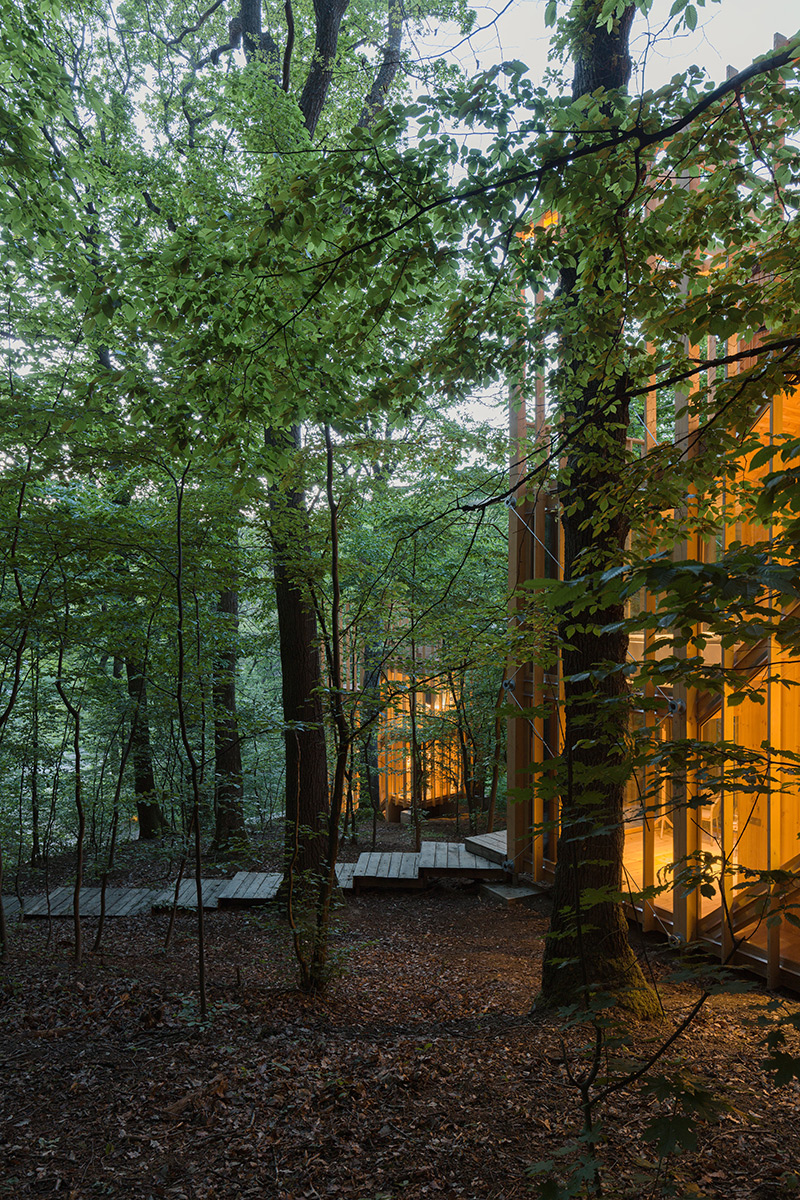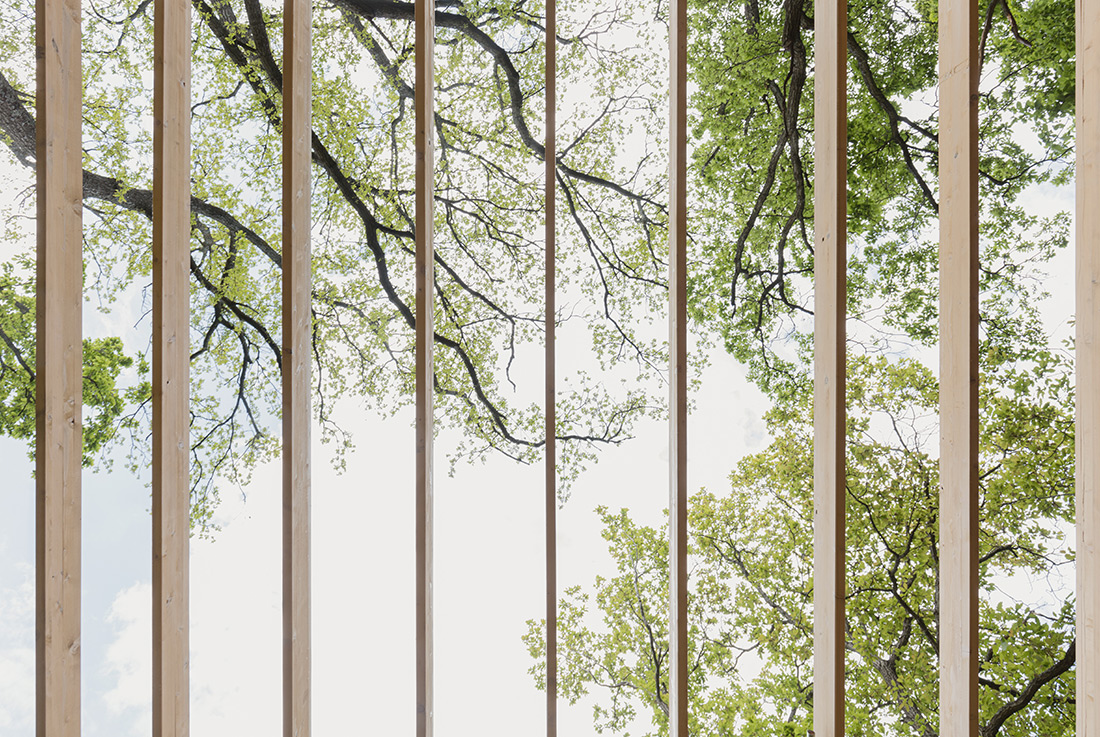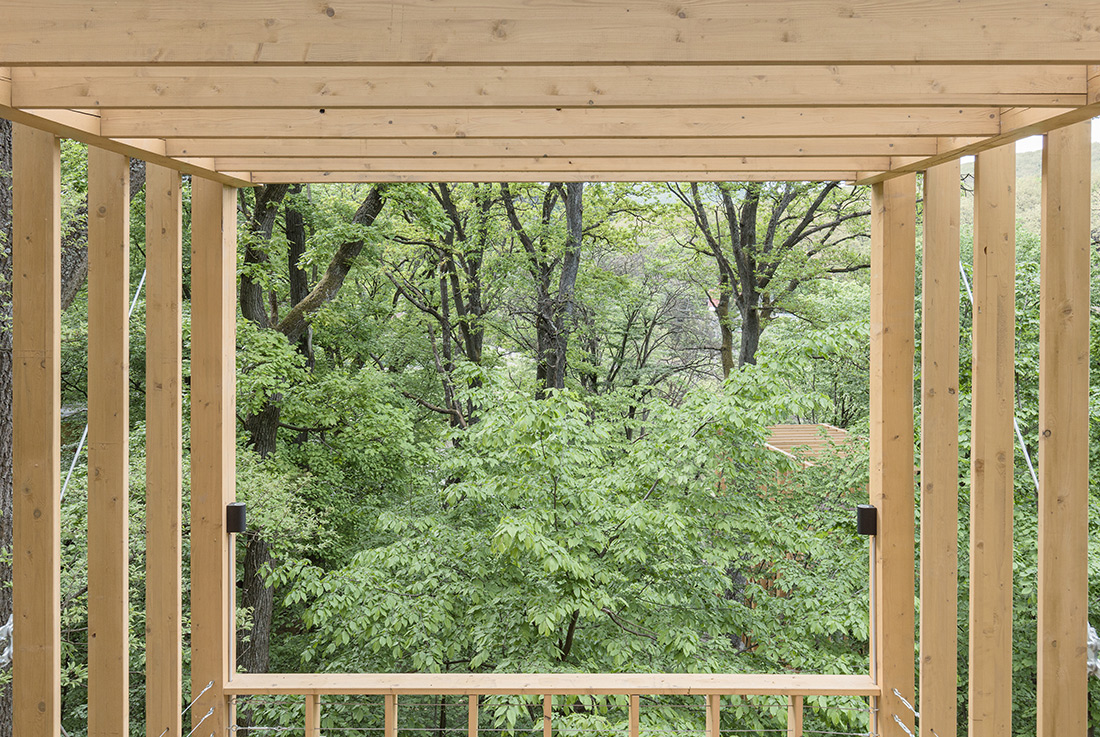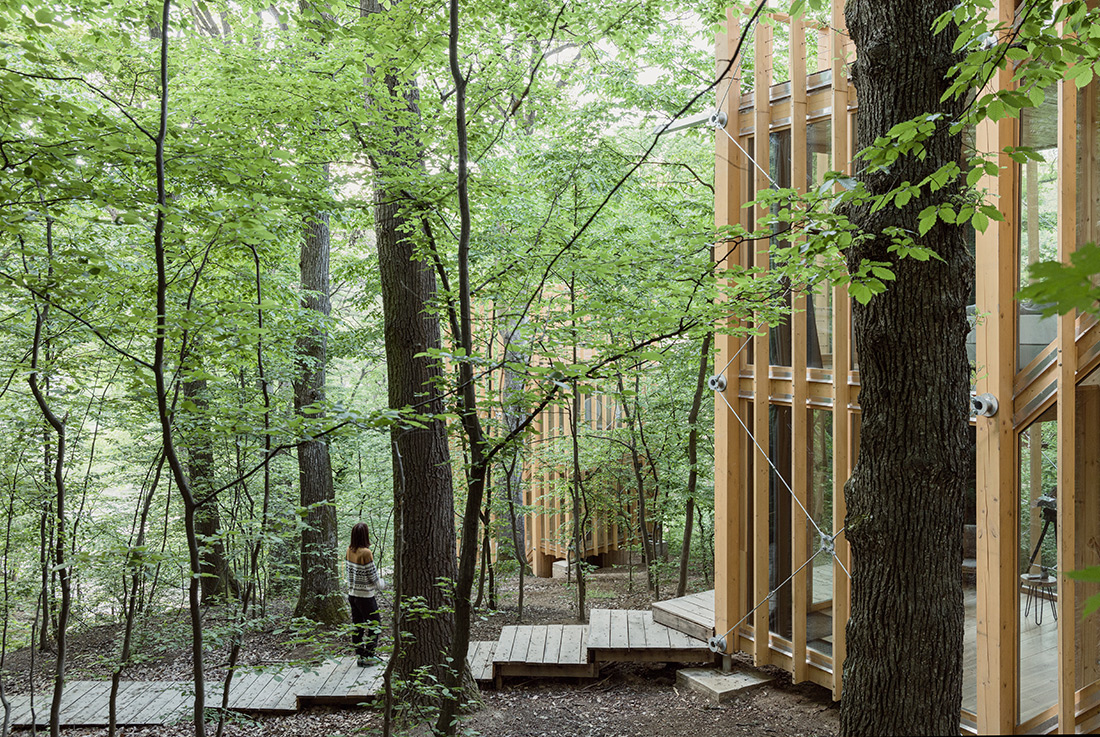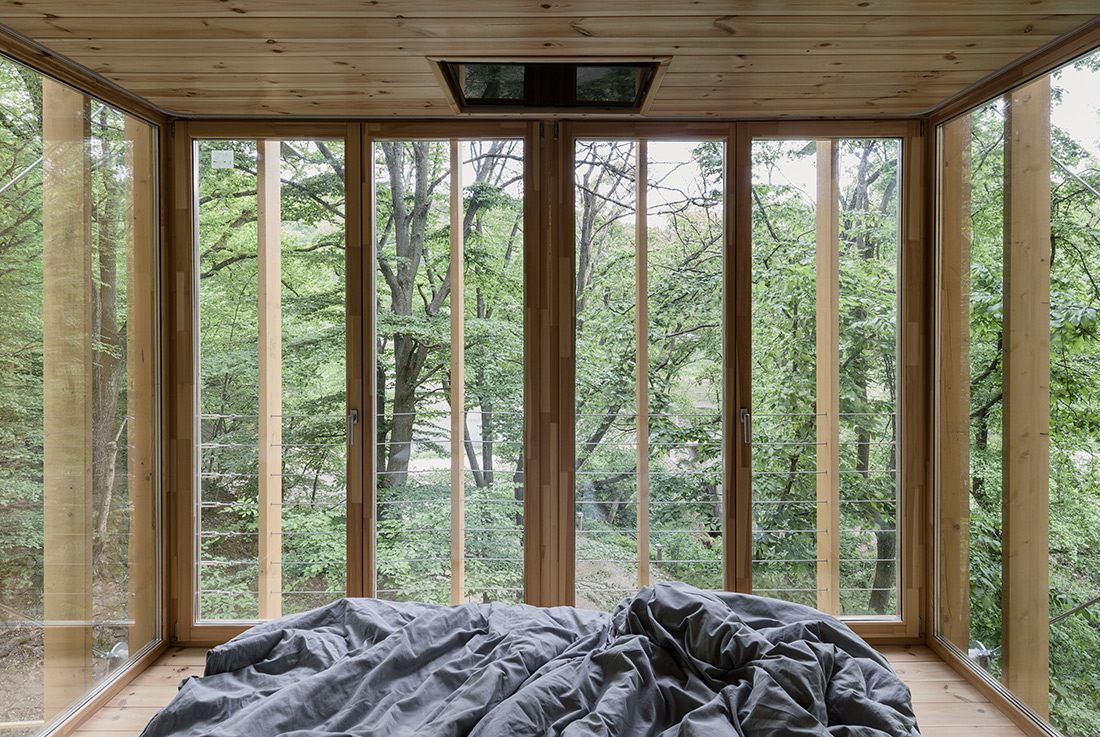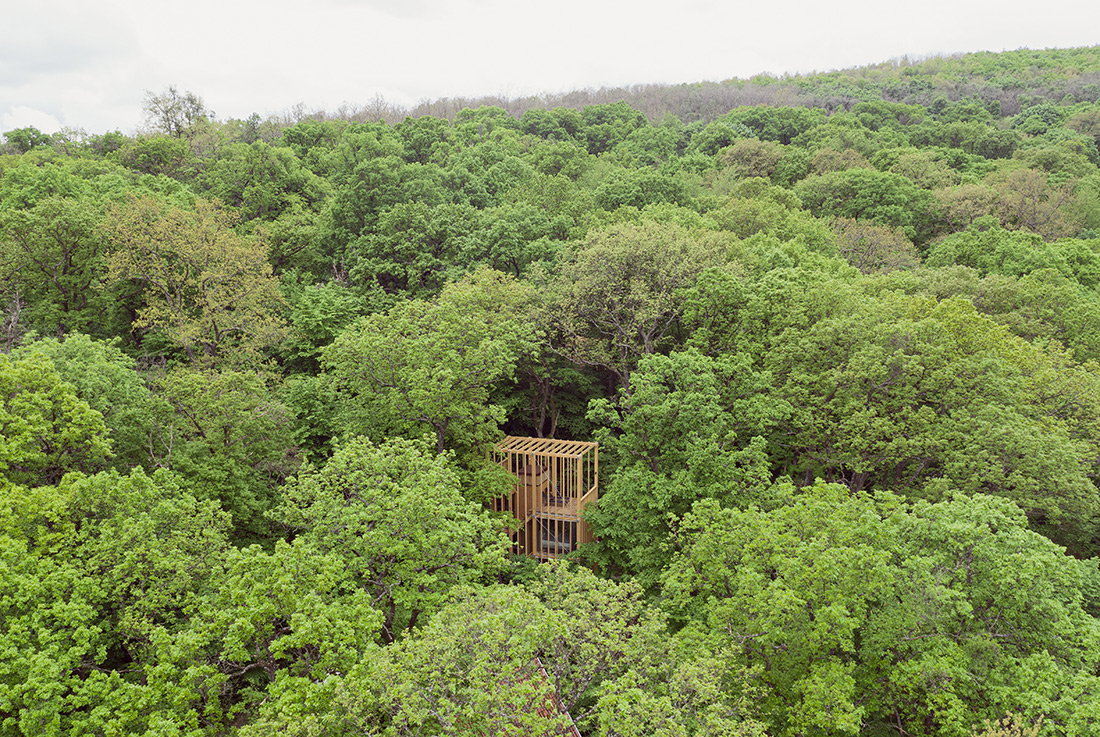 Credits
Architecture
arkt studio; Gábor Fábián, Dénes Fajcsák 
Main contractor for wood construction
Stegova Faipari Kft.
Client
Treehouses Noszvaj
Year of completion
2019
Location
Noszvaj, Hungary
Total area
2×39 m2
Photos
Balázs Danyi
Related posts
Powered by