The aging farmhouse of the Arche Hof Vorderploin in Goldegg-Weng intends to build a new building in the form of a simple, three-storey building that fits sensitively into the existing topography (slope) and into the existing ensemble.
The basement is built in a multi-layer reinforced concrete construction with core insulation. The outer and inner walls are left as exposed concrete and supplemented with solid wooden walls made of cross-laminated timber on the inside. The remaining storeys are constructed entirely with cross-laminated timber walls and, with their untreated surface (spruce) and the combination of an untreated, rough sawn spruce floor, create the room atmosphere.
In the basement there are three south-facing guest rooms with associated sanitary units and, facing north, serving rooms. A single-flight wooden staircase leads to the access level (ground floor) with a seminar area, a kitchen and a practice room. The connection to the surrounding natural space is established through generous openings and an upstream, protected terrace. The material on the ground and upper floors is characterized by untreated spruce wood.
On the upper floor there is a multifunctional that can be flexibly adapted to the needs of the users. All of the common rooms face south or west and are adequately supplied with natural light. Particularly noteworthy is the water supply, which comes from its own source, and the small sewage treatment plant for in-house waste water. In this context, architecture does not understand itself as a status symbol, but as respect for farm buildings and approval for everyday life.
What makes this project one-of-a-kind?
The builders placed special emphasis on the use of sustainable building materials, despite the considerable additional costs involved. All insulation, except the area in contact with the ground, is designed as wood fiber insulation. There is no surface treatment of the built-in wood (except for the windows and furniture) and even the wooden floor is untreated. The heating and hot water are generated by means of an air heat pump, most of the electricity required is generated by a photovoltaic system on the roof. In the house there is a wood stove protruding over two floors, which is fired on the ground floor and by means of a regulator either the ground floor, the upper floor or both floors can be heated. Its surface is covered with standard format bricks, which are offset vertically, take over the storage of heat and can emit more heat through the perforation, and the thus enlarged surface.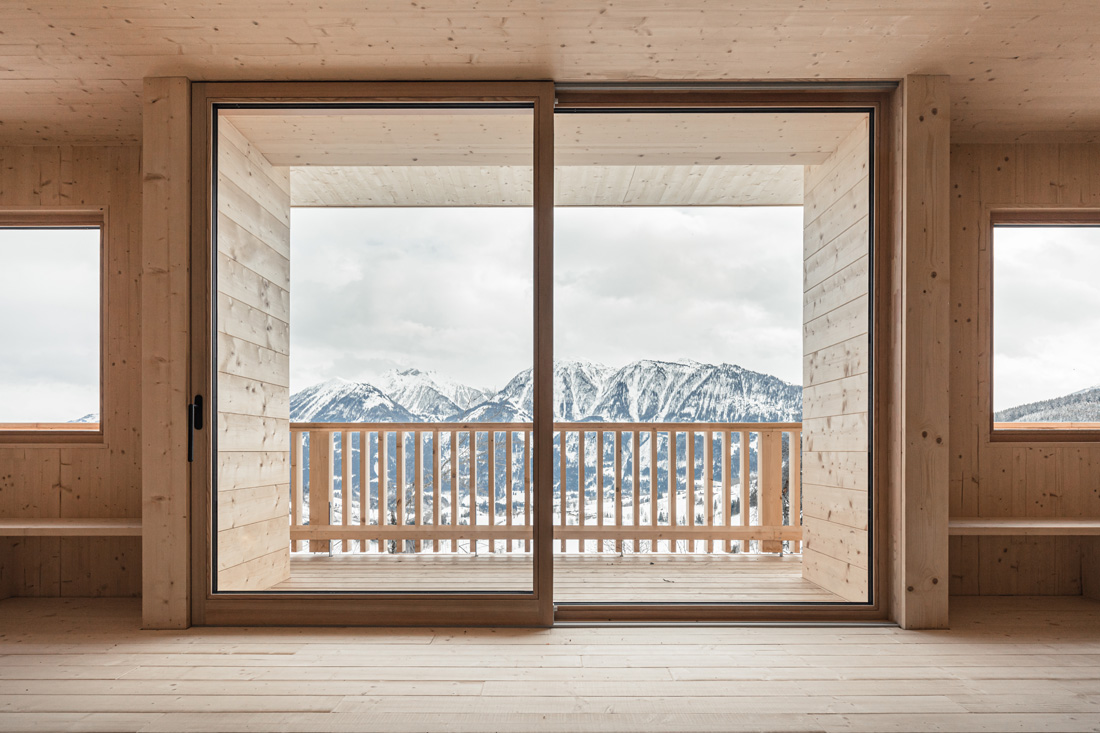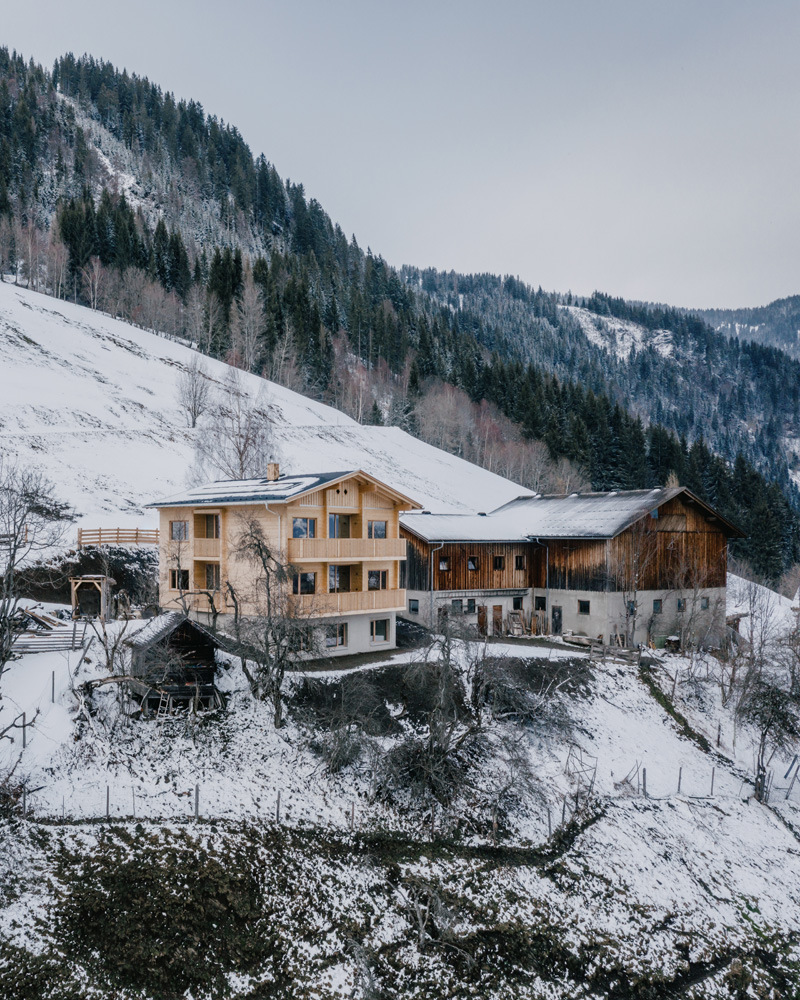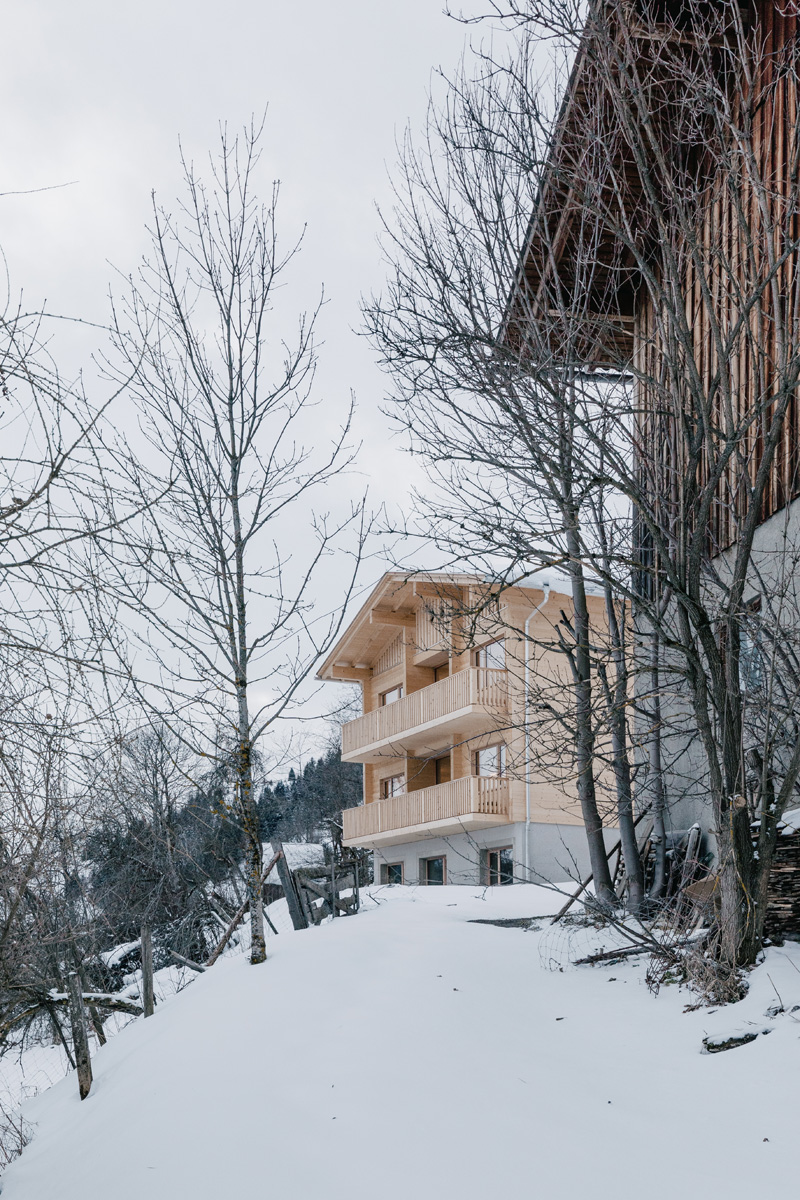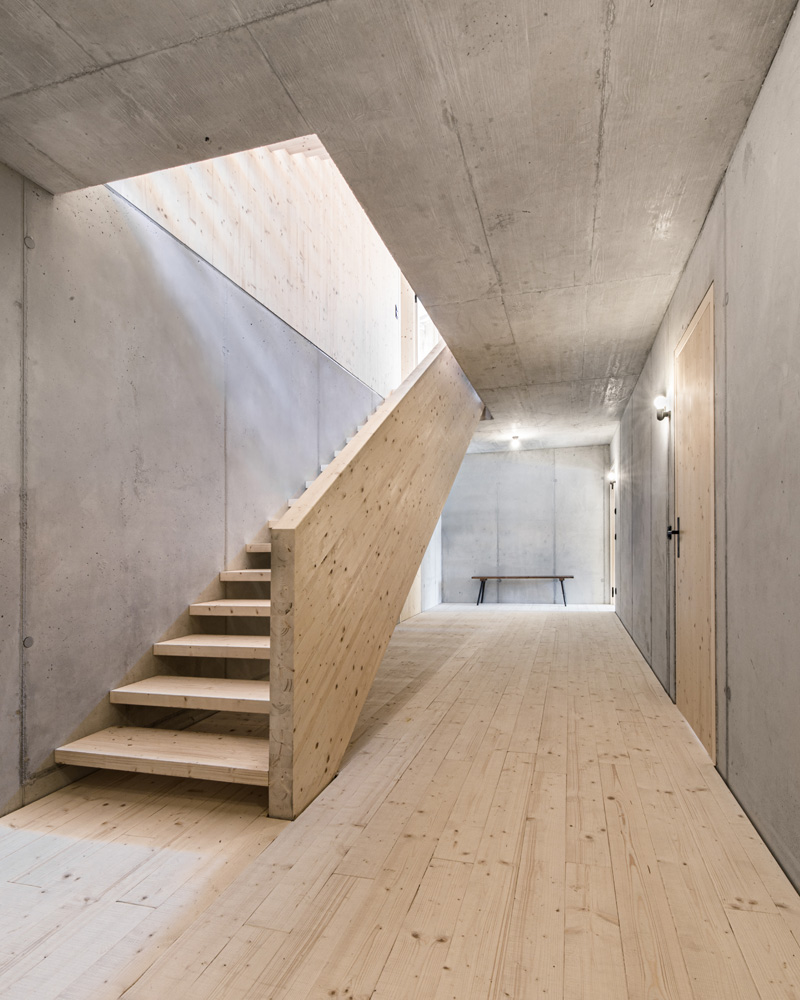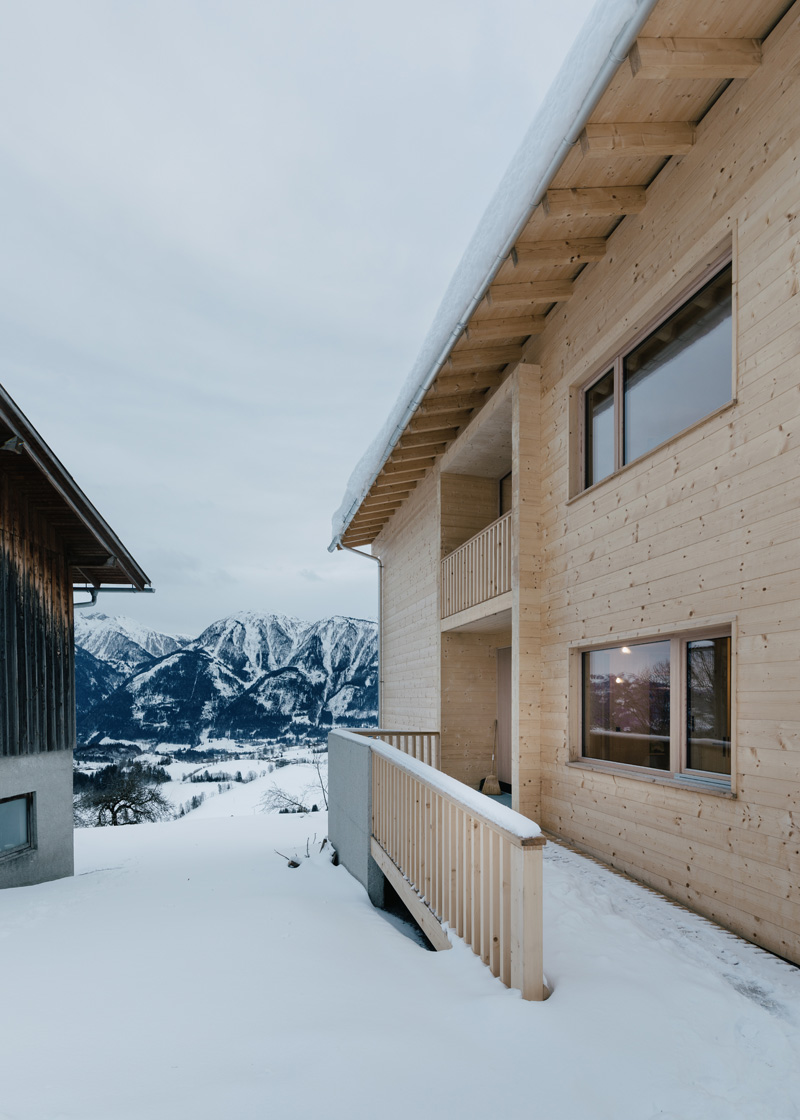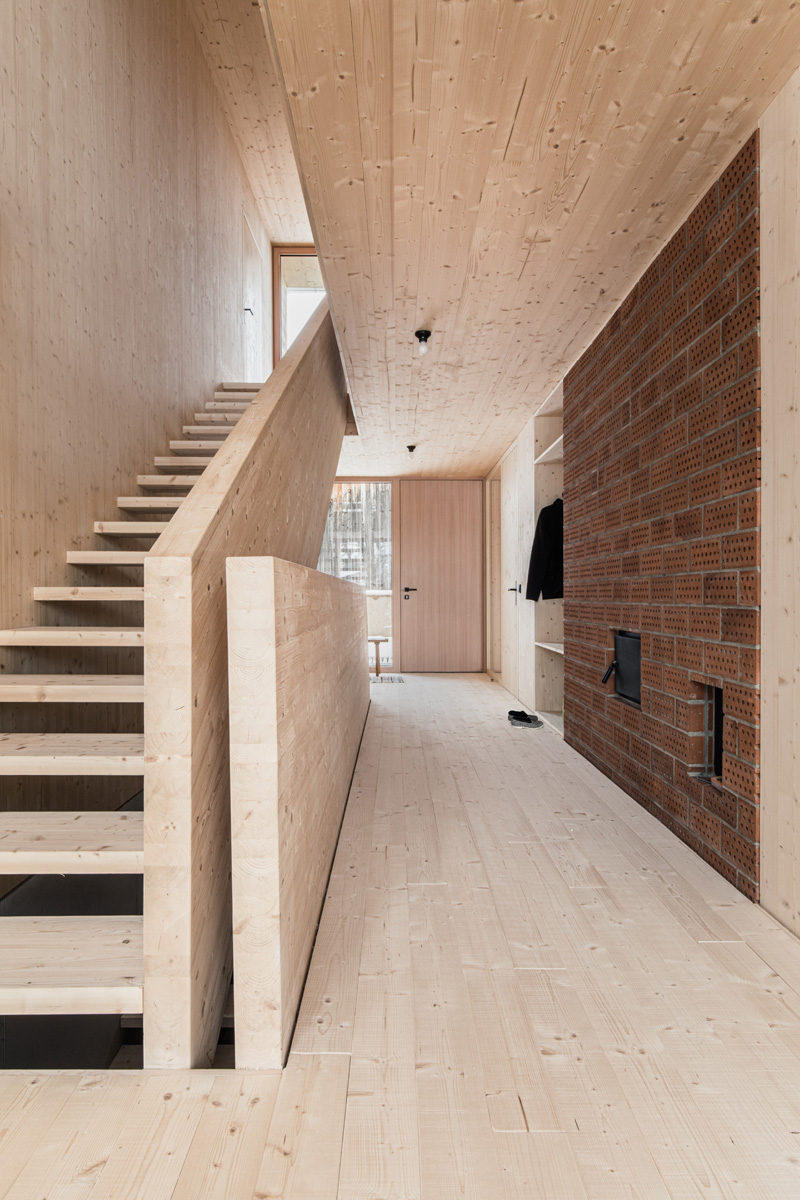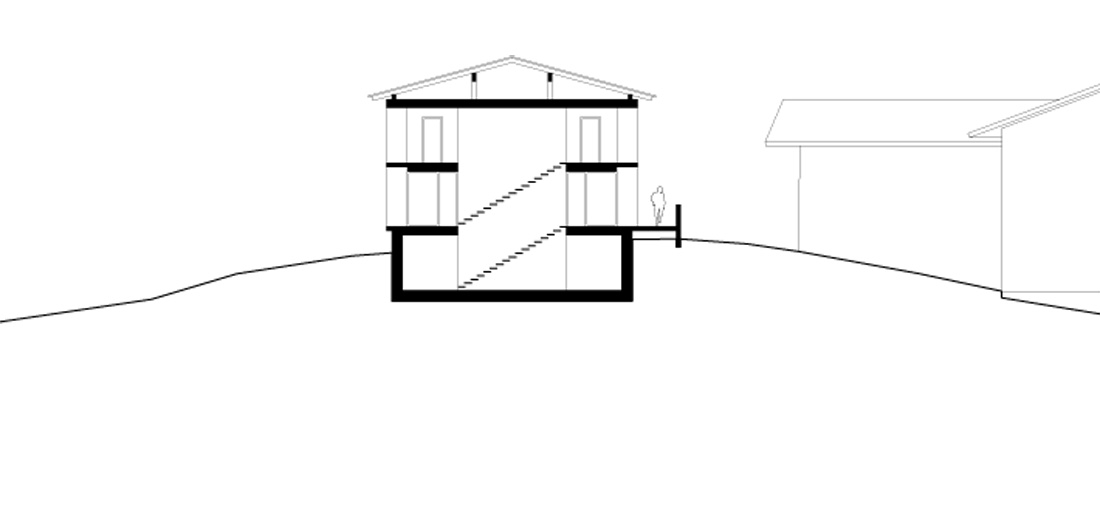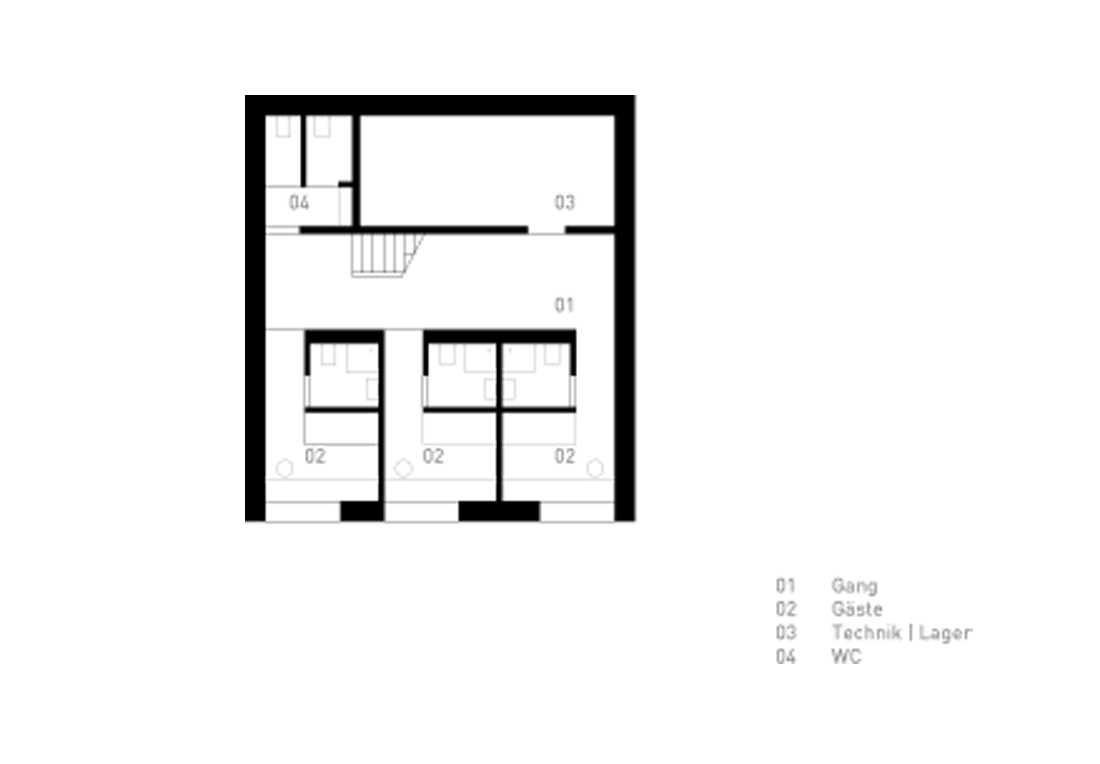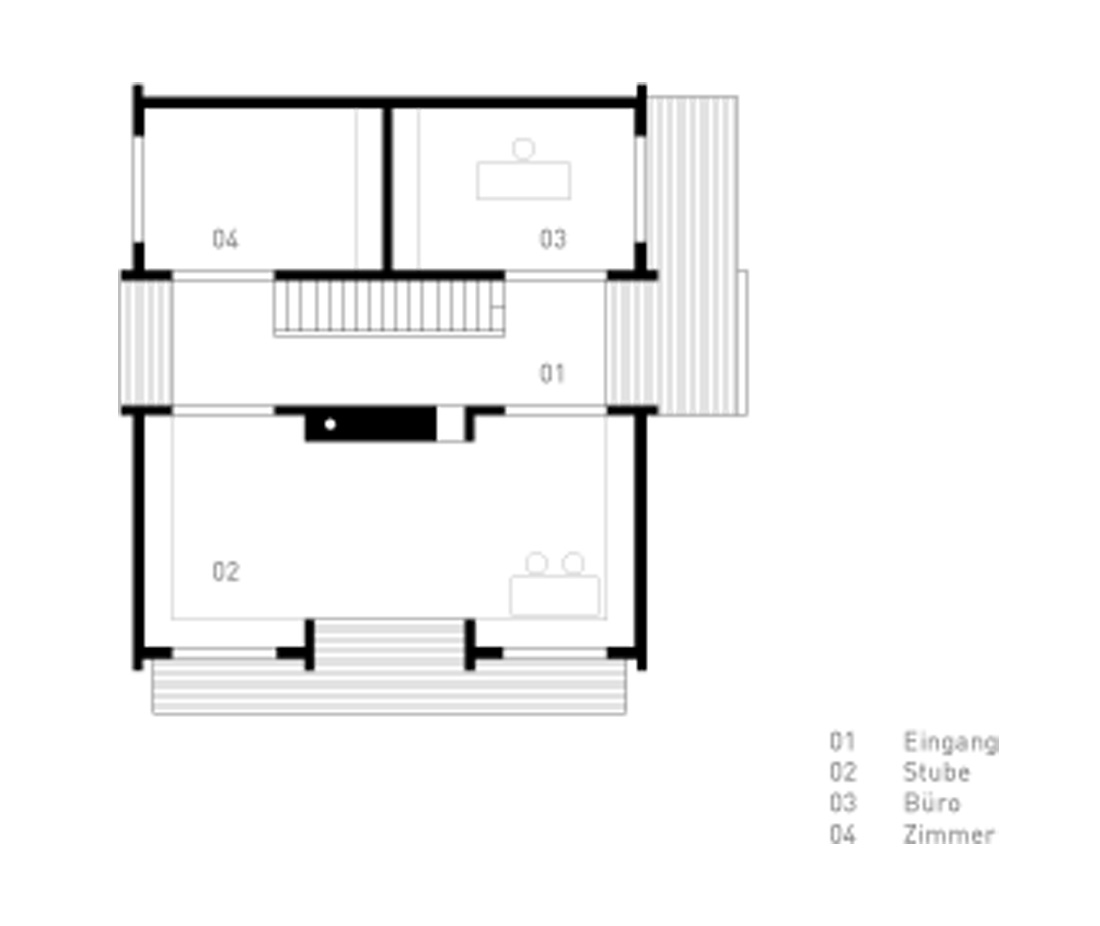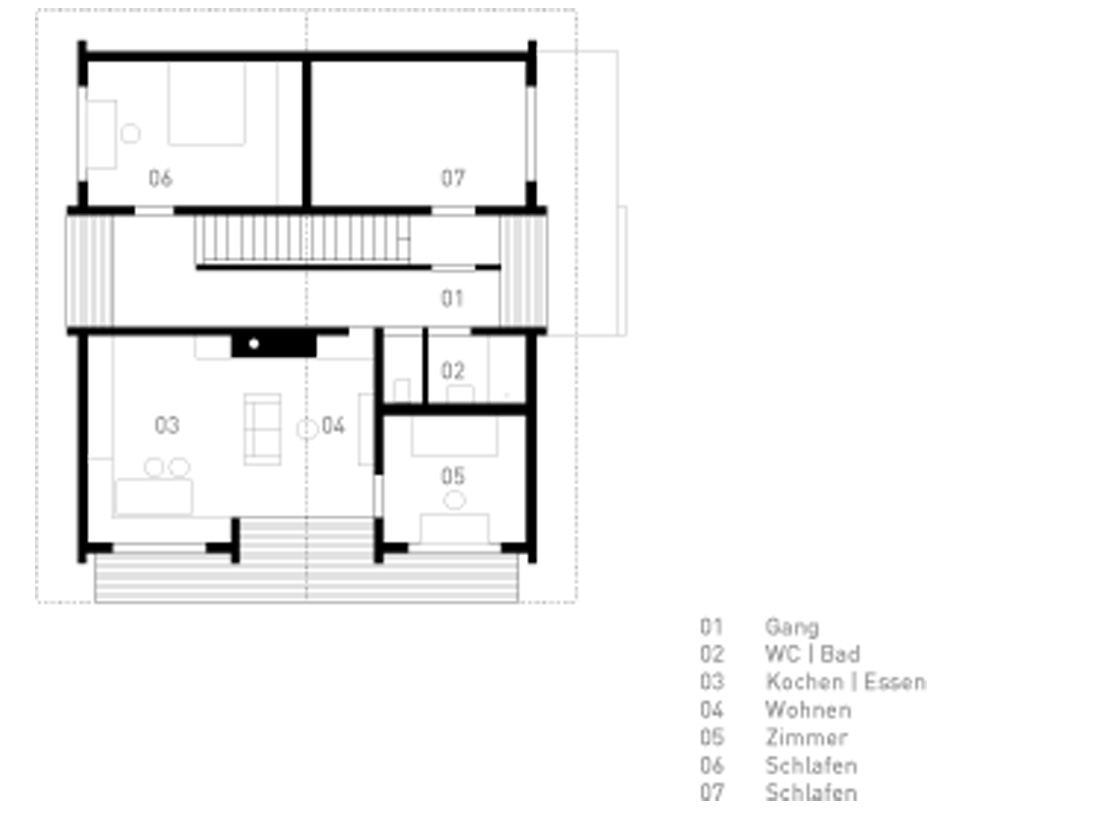 Credits
Architecture
Arch Tom Lechner and DI Christian Ruthner
Main contractor for wood construction
Zimmerei-Holzbau Burgschwaiger
Client
Prof. Mag. Ambros Aichhorn and Mag. Elisabeth Koder
Photo
Markus Rohrbacher
Year of completion
dec 2019
Location
Goldegg, Austria
Total area
214m²
Site area
not specified
Project partners
Fa. Prehal Möbel GesmbH, Prehal Möbel GesmbH
Related posts
Powered by