II8I Housing Development is located in Sofia.
The site location is characterized by both a fast access to the city traffic routes and privacy in the base of the Vitosha Mountain. Positioning of the three houses provides for an inspirational view to the mountain in south direction and faces urban skyline of Sofia to the north.
The vehicular and pedestrian access to the houses is performed through a shared alley. Each house has an individual entrance area at the level of the alley which is connected to its ground floor garden area via an outdoor staircase. The houses consist of three floors – a semi-underground floor, a ground floor and first floor, connected with an indoor staircase. The basement houses the entrance lobby with a closet and a sanitary room, garage and technical rooms, private guest-apartment with kitchen, bathroom and a court-yard.
The ground floor hosts the living room with a fire-place, dining room and a kitchen, sanitary room and an exterior covered space with a barbeque and an adjacent outdoor pool. There are three bedrooms on first floor – a master bedroom with a walk-in closet and a bathroom, and two smaller bedrooms sharing a bathroom. All bedrooms have access to a shared spacious terrace.
The simple architectural volumes, combined with modern façade materials provide for a calm and harmonic appearance of the buildings. Façade surfaces are composed of repeated series of plaster, aluminium composite rainscreen cladding and louvered cladding of vertical ceramic elements, which is the most prominent façade feature. The outside flooring is of technical porcelain stoneware tiles and exposed concrete. The façade openings are finalized with high-performance aluminium frame system with triple-glass insulated units, which lower the heat losses and provide higher noise reduction.
The buildings are insulated to the current standards and provide for a uniform level of temperature comfort. The houses are constructed of reinforced concrete; roof is flat with an incorporated ventilated cavity for better insulation. Façade walls and interior partitions are of ceramic bricks and drywall systems.
Building systems are addressing the up-to-date expectations for high inhabitation comfort.
What makes this project one-of-a-kind?
The simplicity and the character of the materials of the facades, especially of the ceramic cladding.
Text provided by the architects.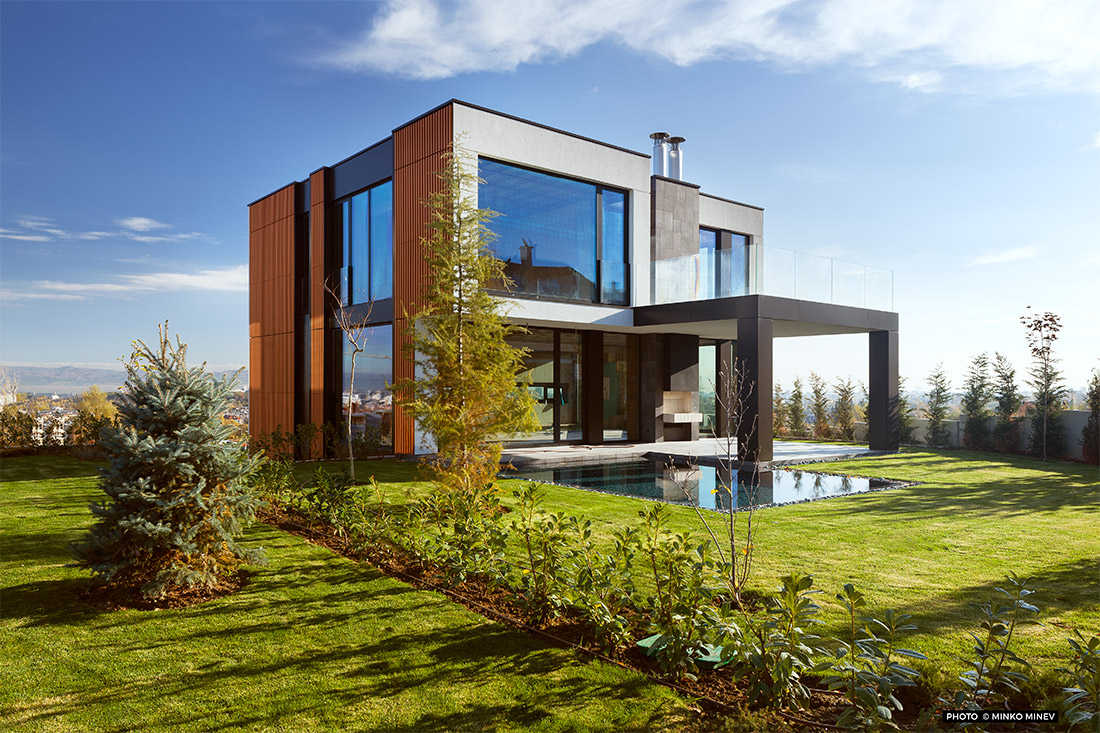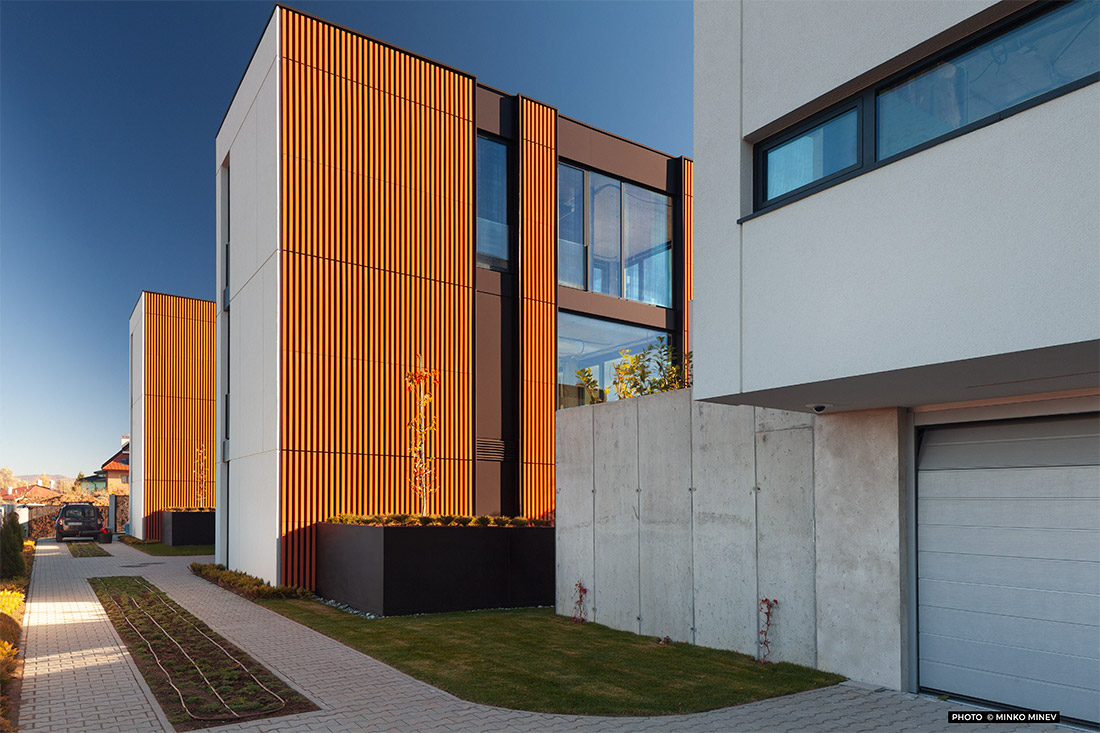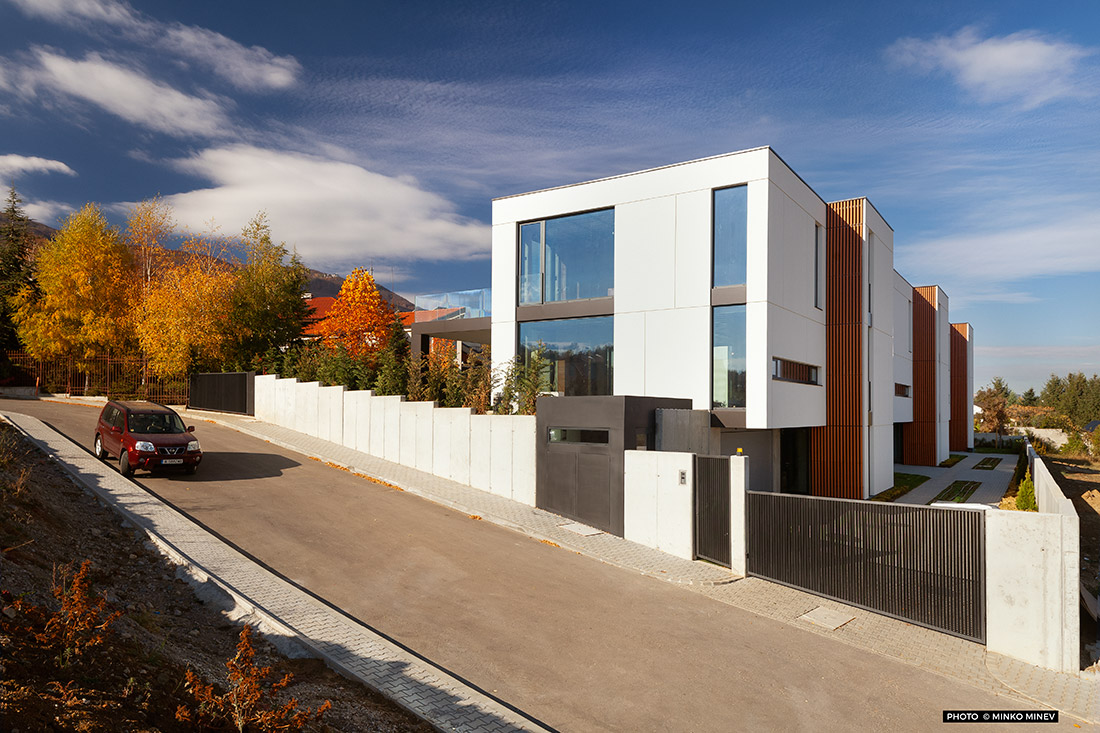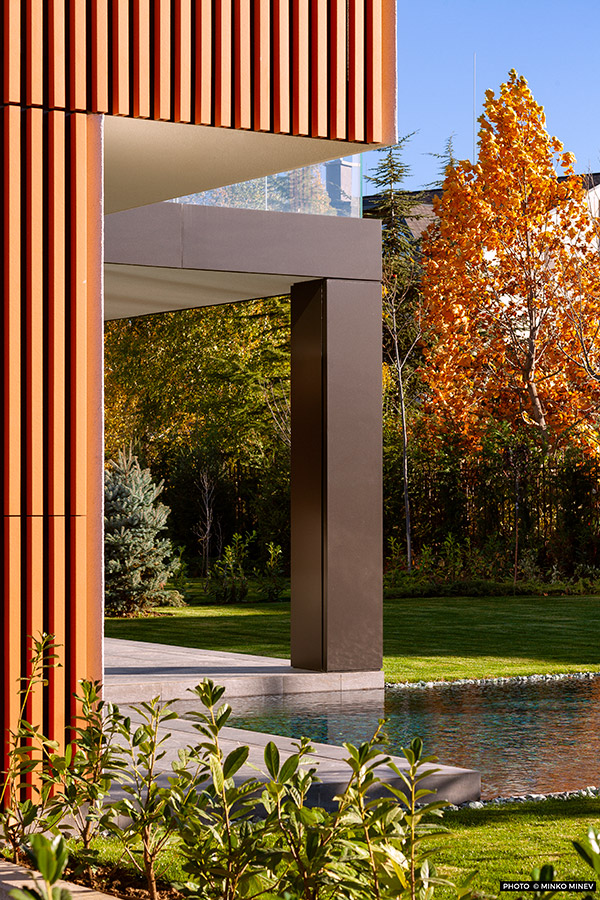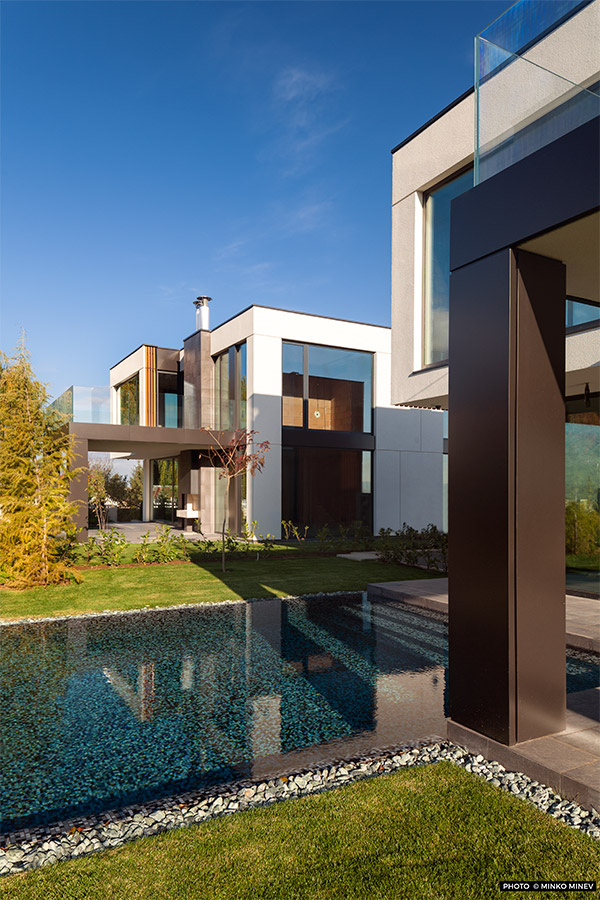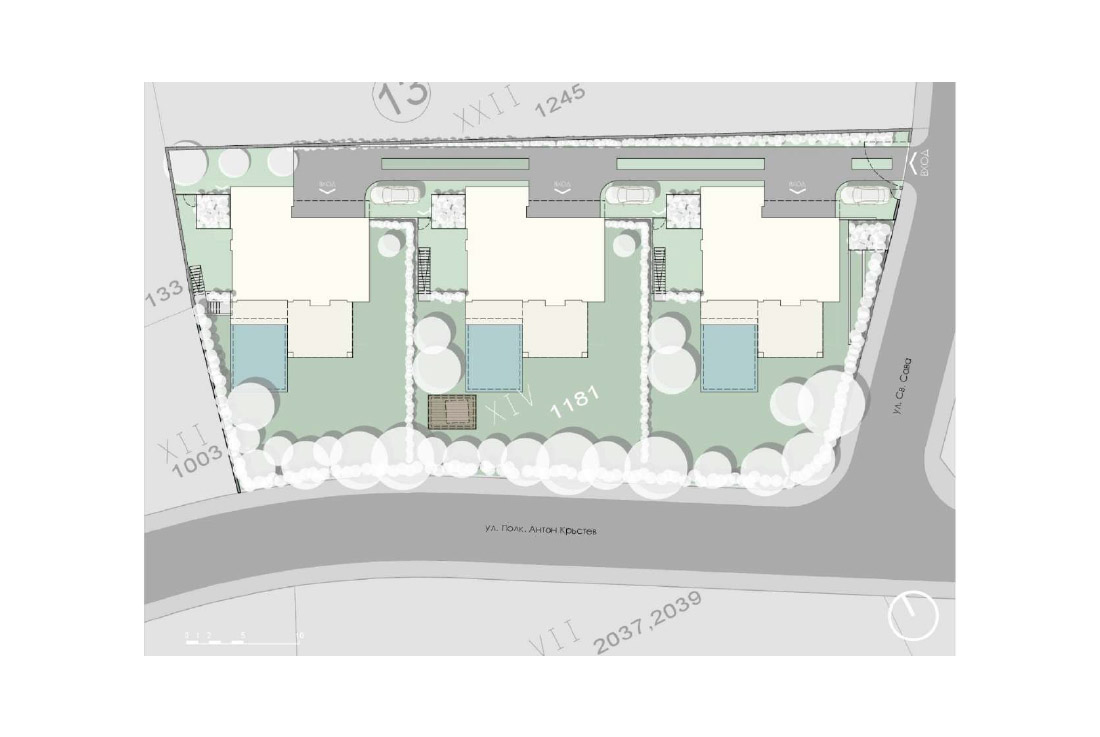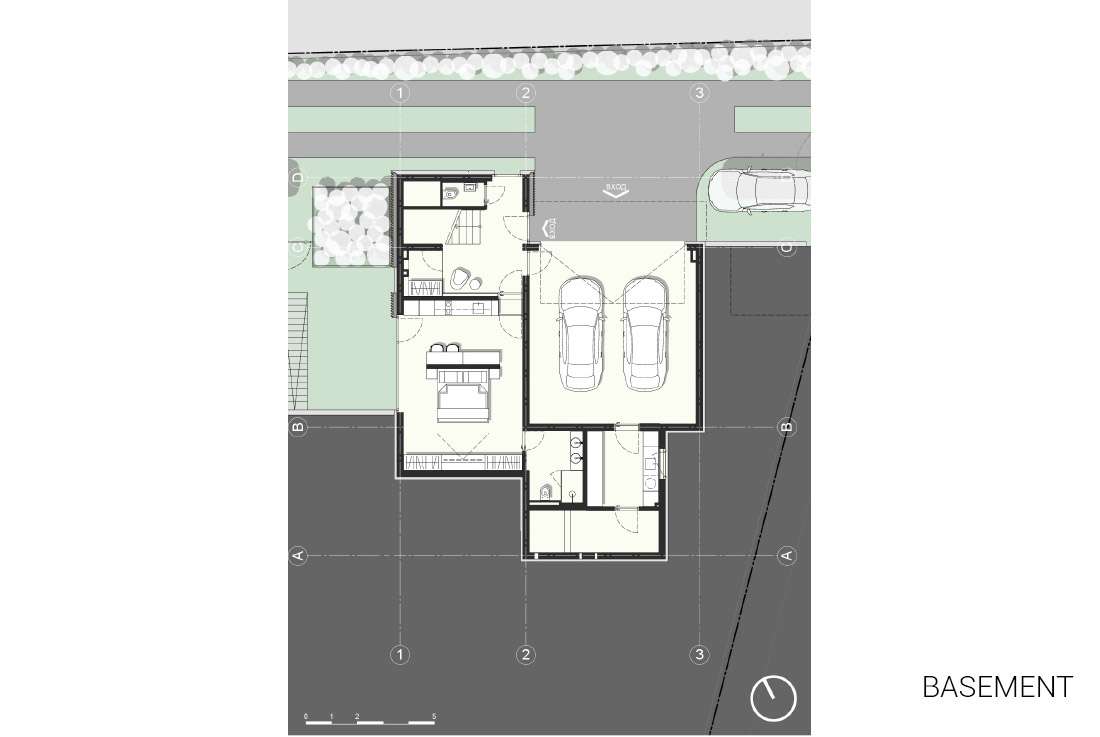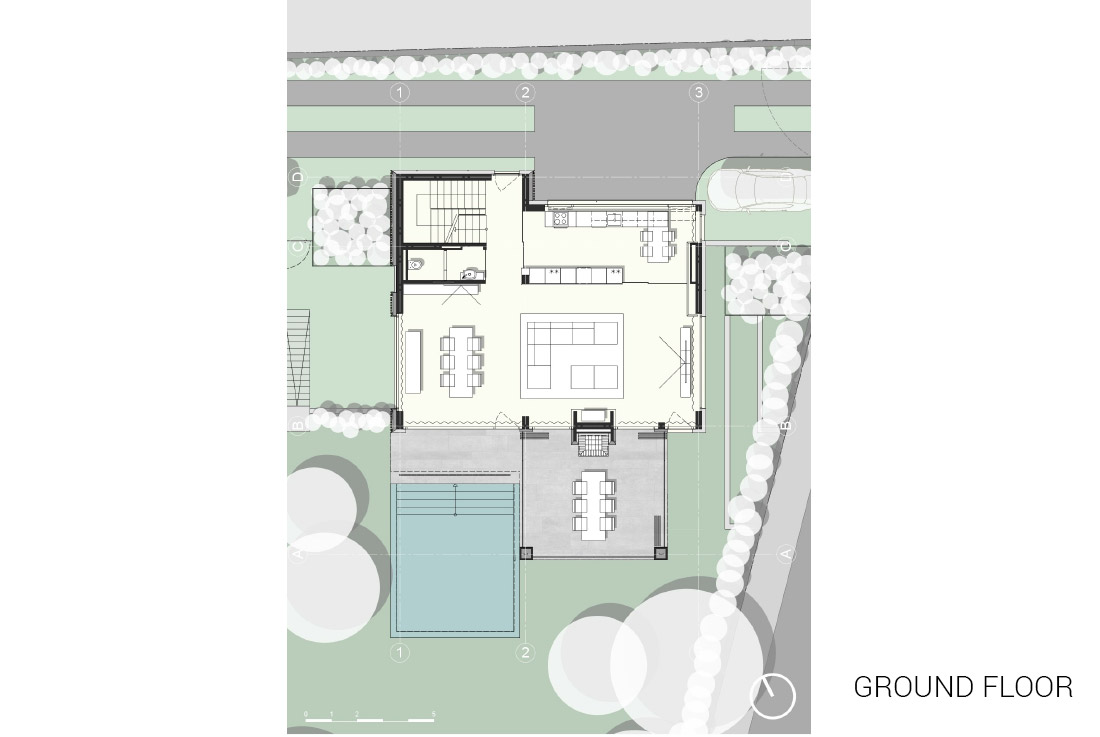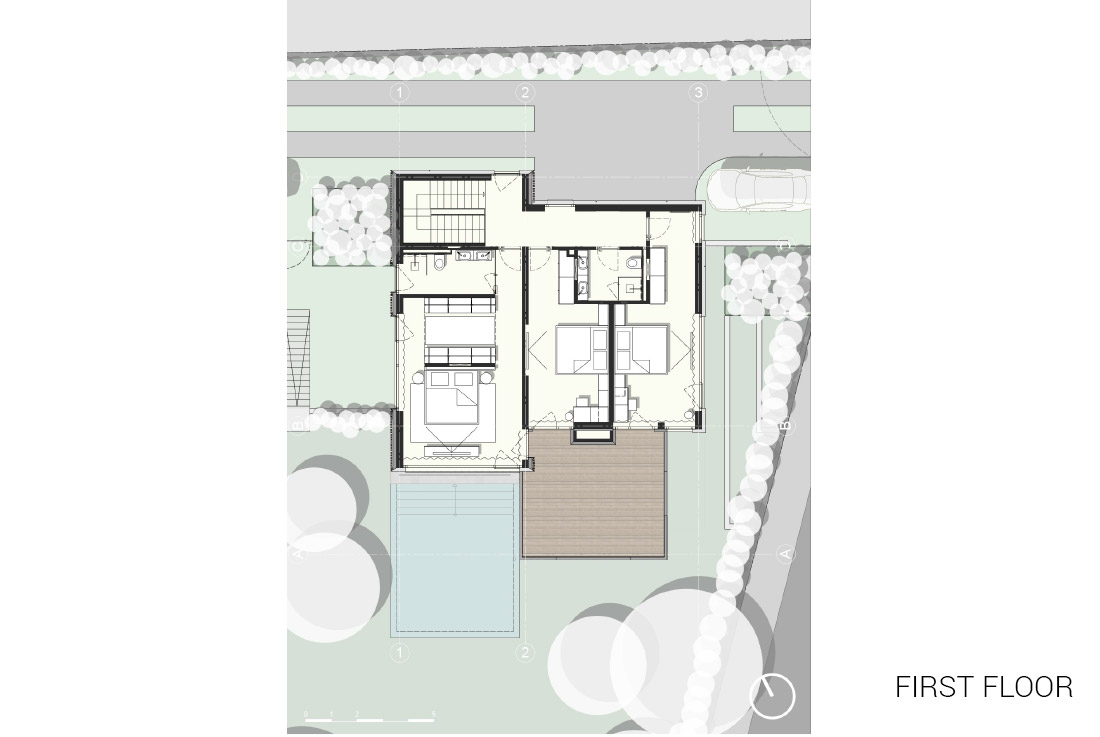 Credits
Architecture
Atanas Panov and Katerina Toncheva; LP Group
Client
STP Property & Assets Management Ltd.
Year of completion
2018
Location
Sofia, Bulgaria
Area
Total area: 1 460 m2
Site area: 1 824 m2
Photos
Minko Minev
Project Partners
OK Atelier s.r.o., MALANG s.r.o.
Related posts
Powered by