The project began after the owners visited the Cycladic island of Anafi.. In Anafi they were inspired by the architectural curves, an element widely used in the area. The goal was not to make a Cycladic apartment in the center of Athens, but to use the curves freely, in a way to create a truly warm and playful space. The core of the composition, an "inner yard" is defined by different flooring, this being tiles, where the table gathers everyone together. The spaces stand in different floor heights, in an almost circular array around this table. The openings between these spaces allow perspectives/views to the outside. The challenge for the elevated living room/ guest bedroom was to take advantage of the view to the Acropolis. A zig zag glass partition, separates this space from the "core" while allowing a view through the window, and at the same time creates a small sitting corner. An important element of the study is the customer's active involvement in it.
What makes this project one-of-a-kind?
Thisseion apt II is an introvert arrangement of spaces around a core, "inner yard" with perspectives to the view. The apartment is the second variant alteration of the same original plan from the 60s, as Thisseion apt I, the latter being an extrovert linear arrangement towards the view, being on the exact floor below. (http://hiboux.gr/portfolio/thisseion-apartment).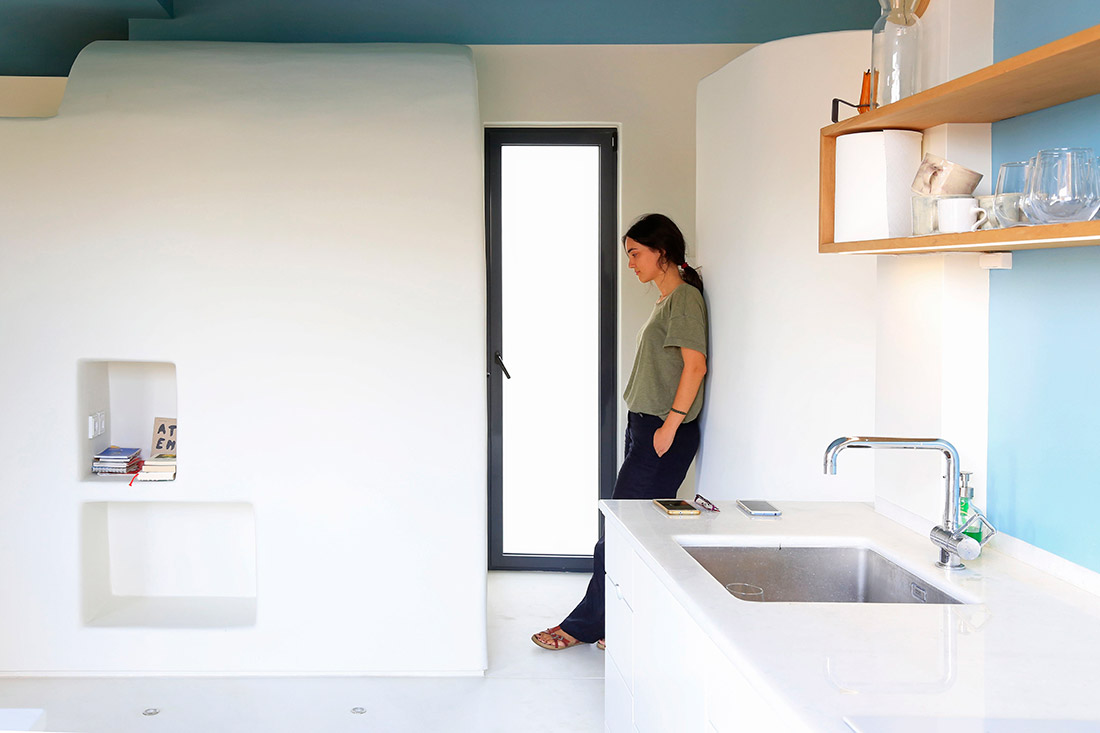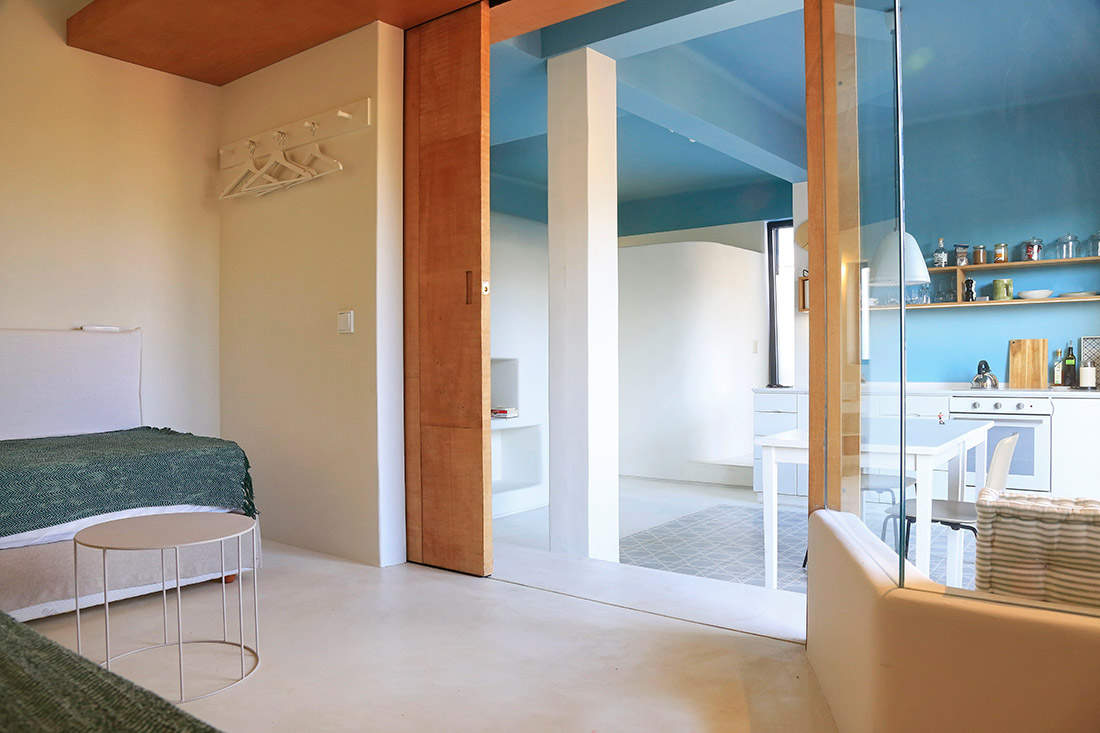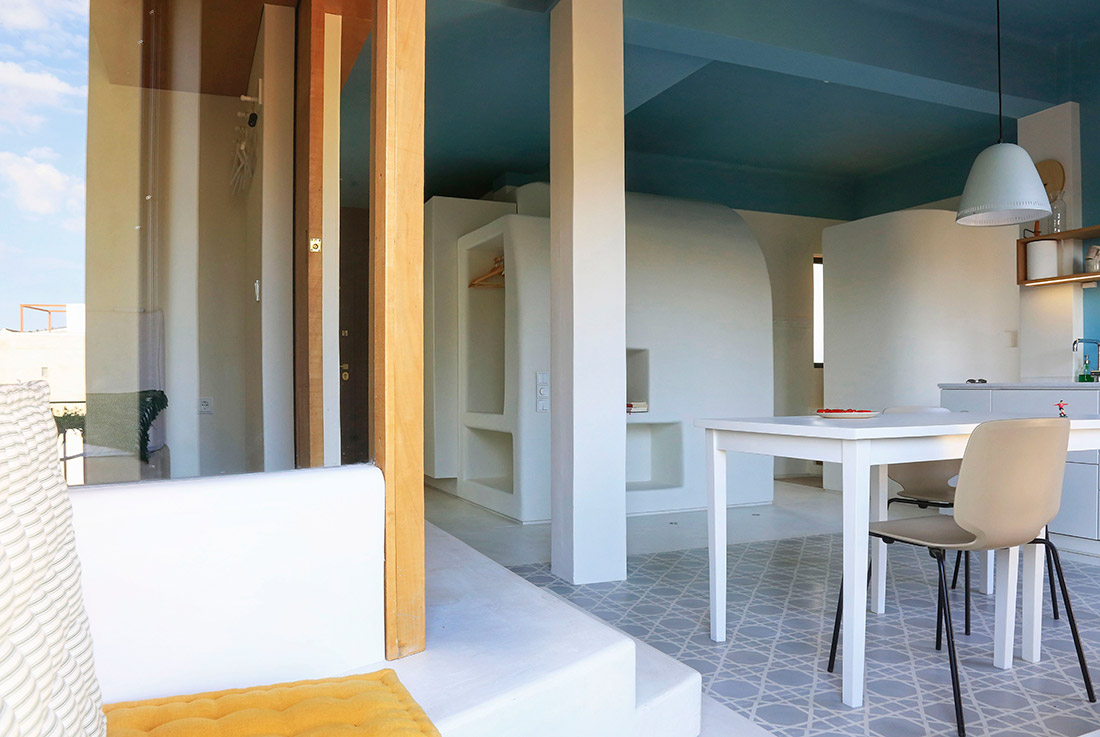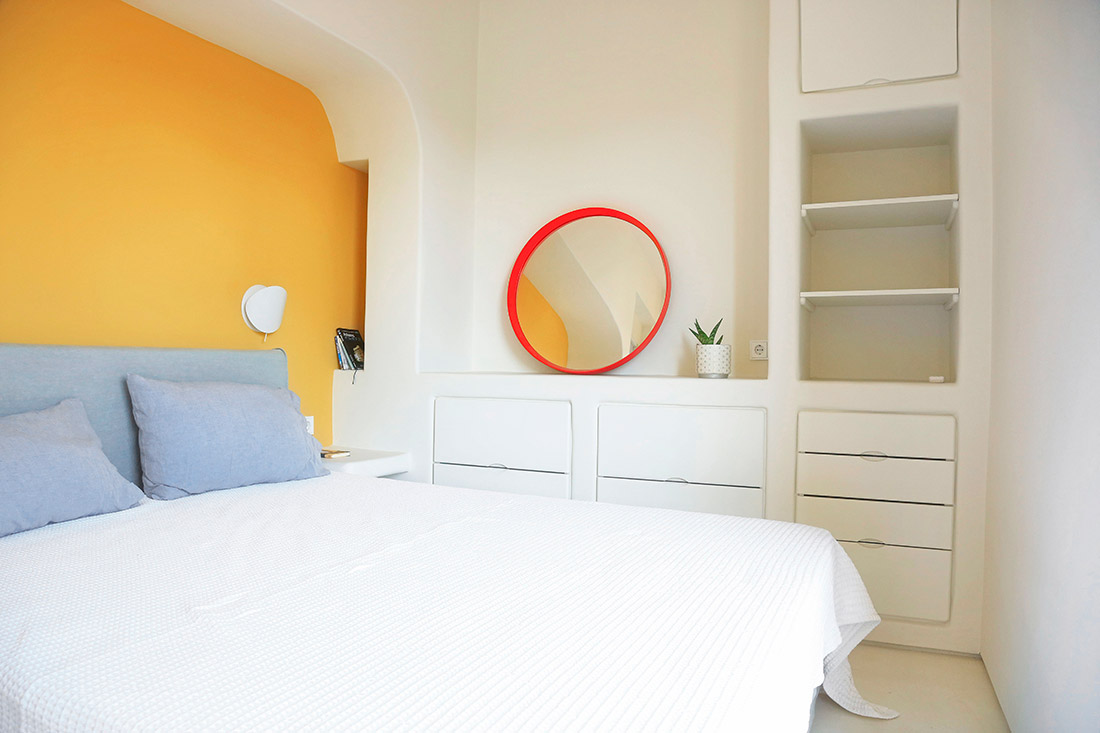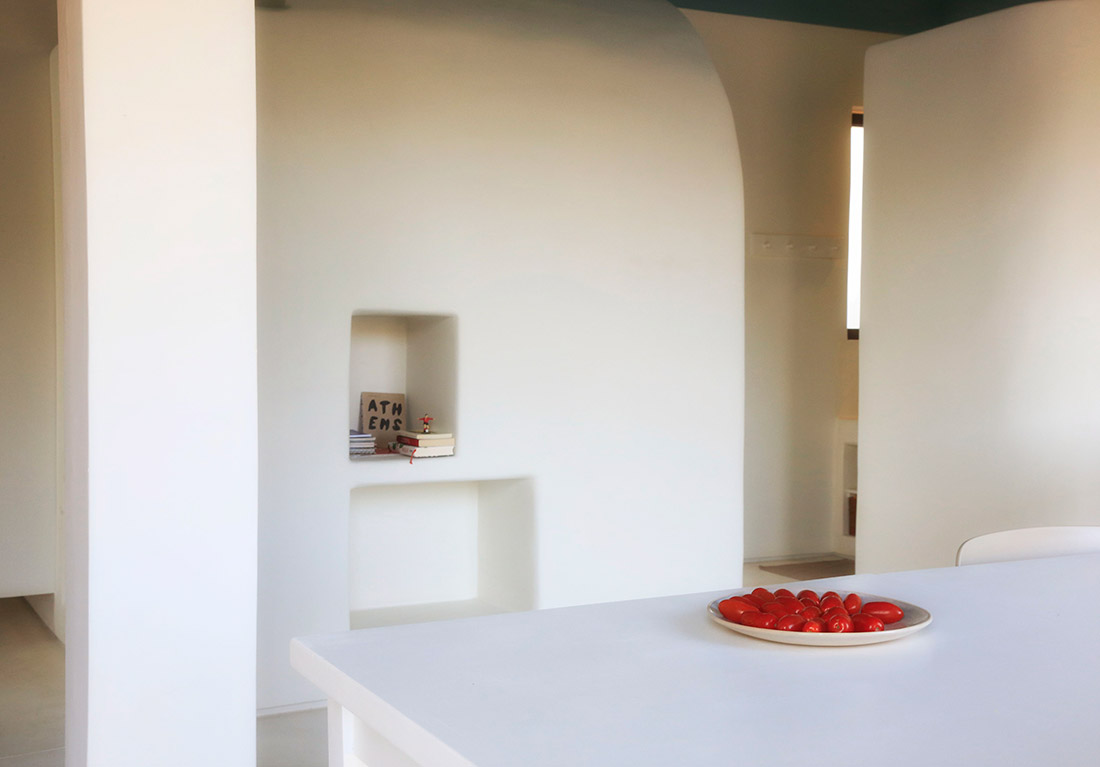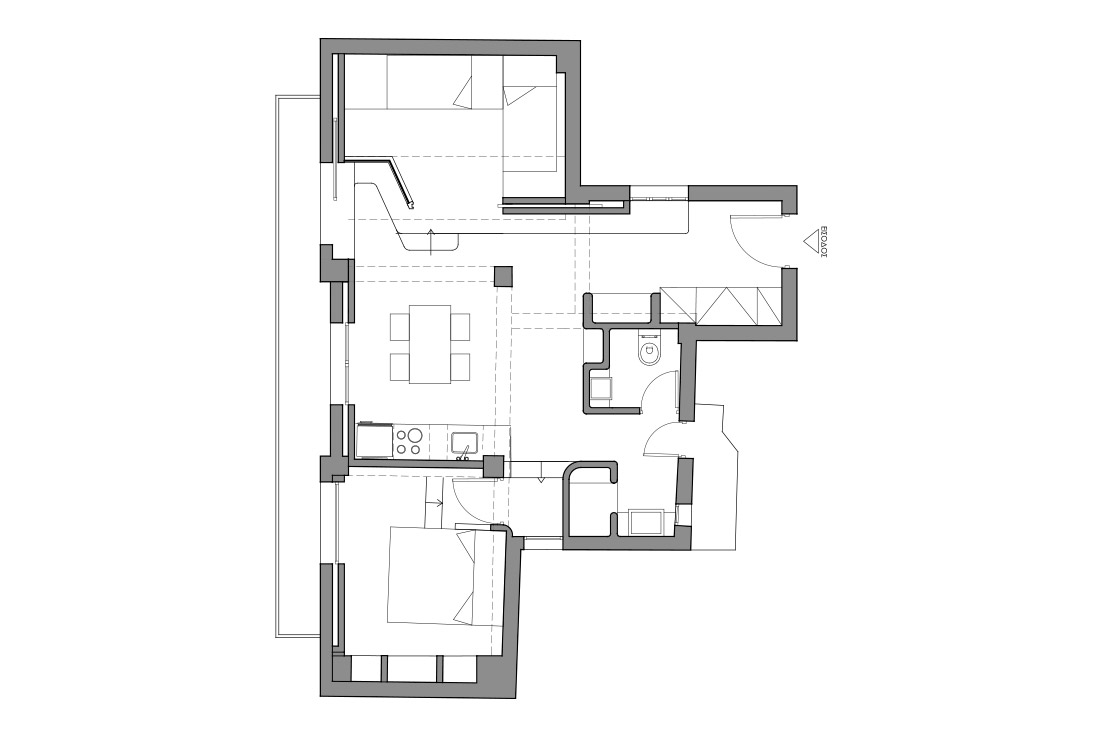 Credits
Authors
hiboux architecture and ECUAL
Photos
Stratis Vogiatzis
Year of completion
2019
Location
Athens, Greece
Total area
65 m2
Project Partners
ΣY.MA – Cooperative of Craftsmen, Syneterismos Mastoron – Pavlos Karafoul, Giorgos Arvanitis, Nikos Νομικοs & associates, Takis Hronis, Vassilis Papameris, Elitestrom, Damask Hellas, Patiris, Lampe De Marseille – Mondoluce, Papapolitis – Spillo Up Carlo Frattini, Siamos, Simply Modern Home, Apothema
Related Posts
Powered by