In Piraeus next to the port Klab designed mole pharmacy transforming completely the existing building and introducing a new facade. The concept was to create a building with a direct reference to its context. Facade's reference of ship decks creates a dialogue between the building and the ships at the port. A large triangular shape perforated structure was created on top of the building in order to make the pharmacy visible from the distant sides of the port of Piraeus. An exterior path was created that leads on the terrace where at the future a botanical garden will be developed. In the interior the large open volume of the former warehouse was manipulated by the introduction of new mezzanines connected to each other with different ways. From ground floor to the mezzanine a curved ramp creates a dynamic line inside the volume and connects the two levels and an amphitheater connects the first level to the second where a meeting room and an office exists.
What makes this project one-of-a-kind?
Introducing a semi-public space through ramps which lies from interior to exterior to a very specific function as pharmacies are.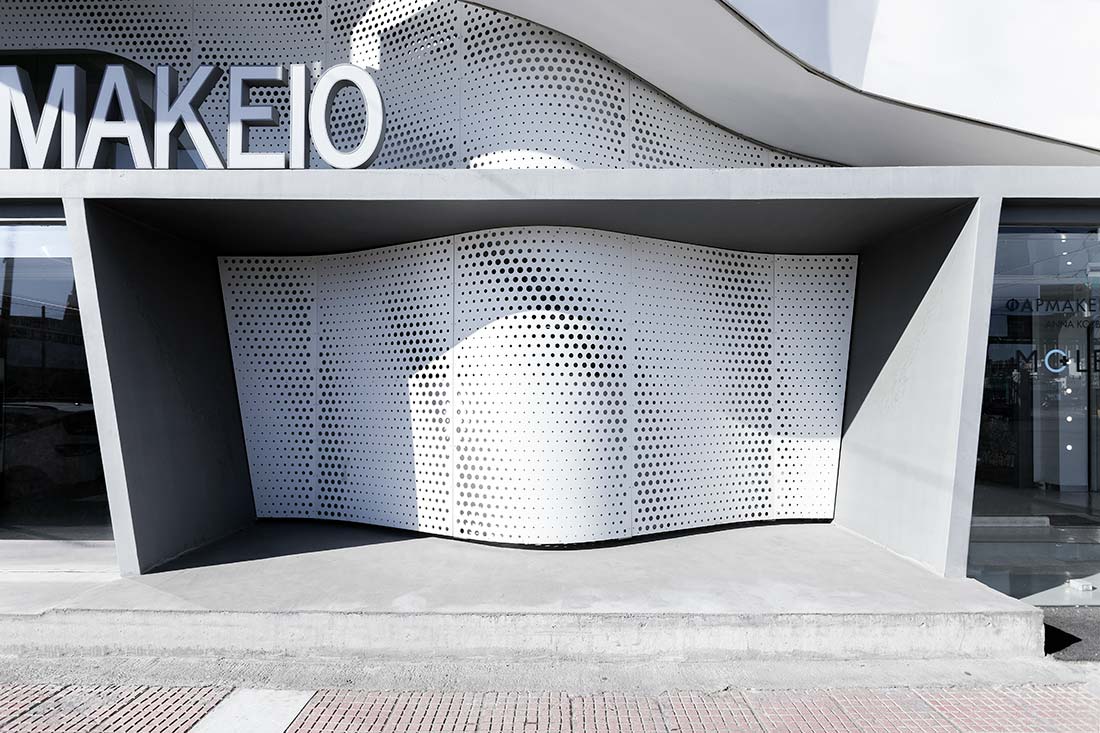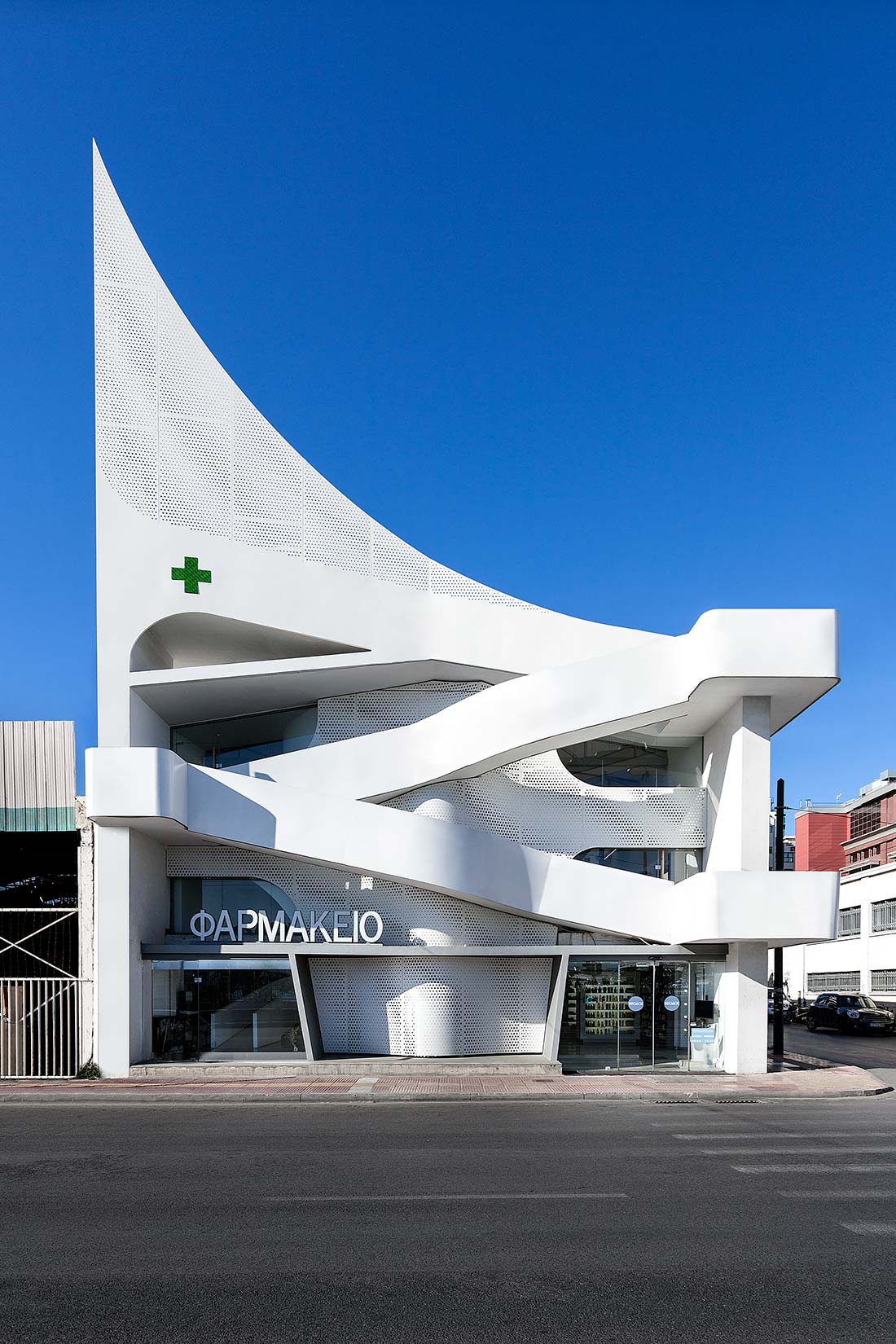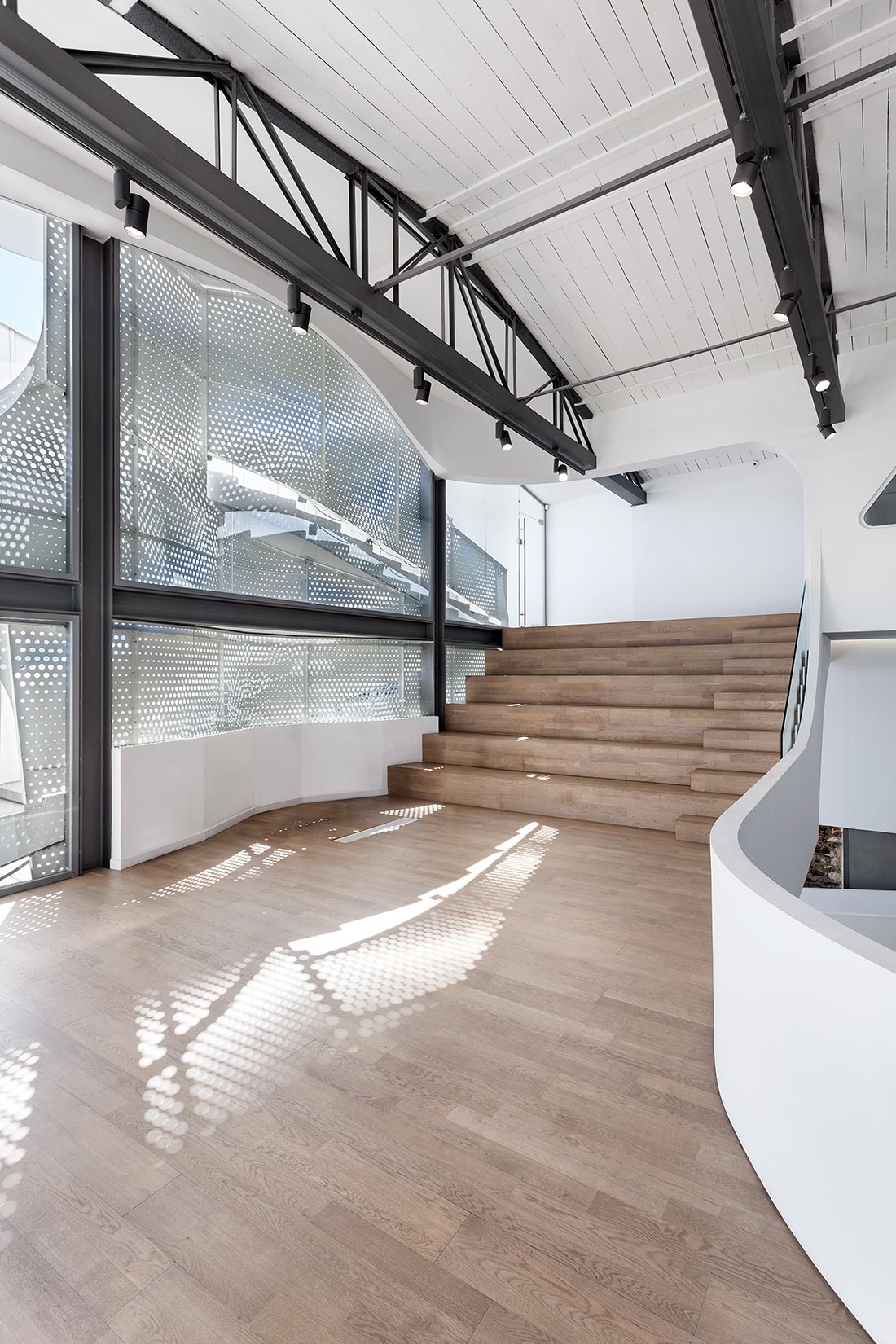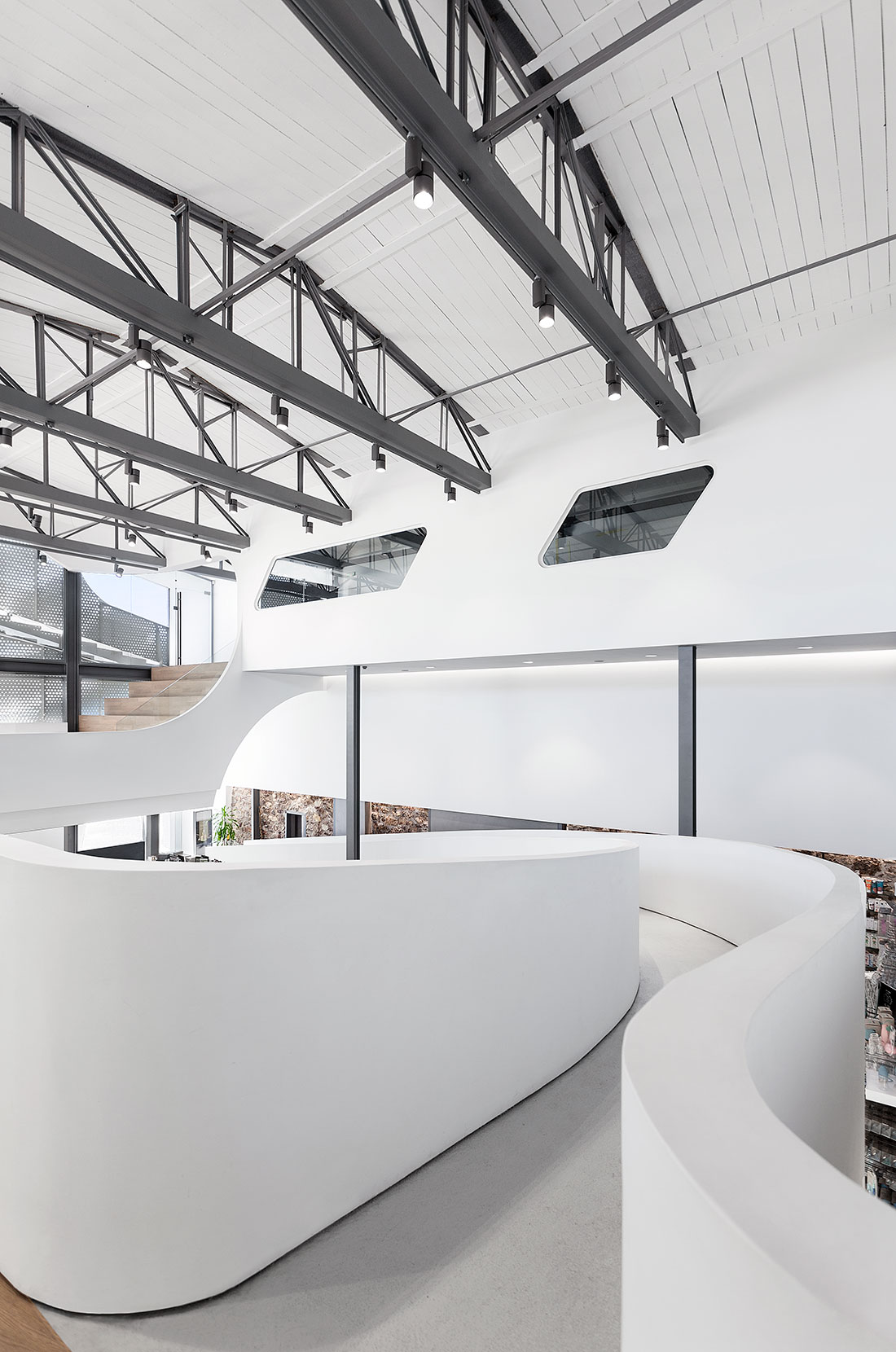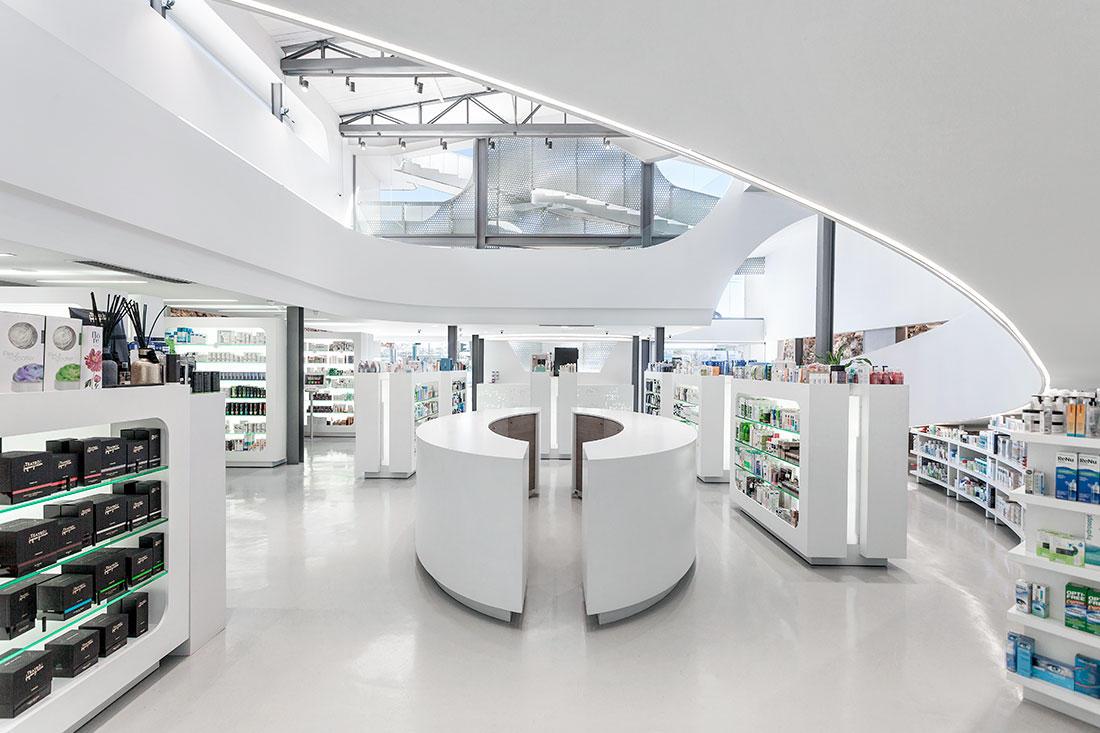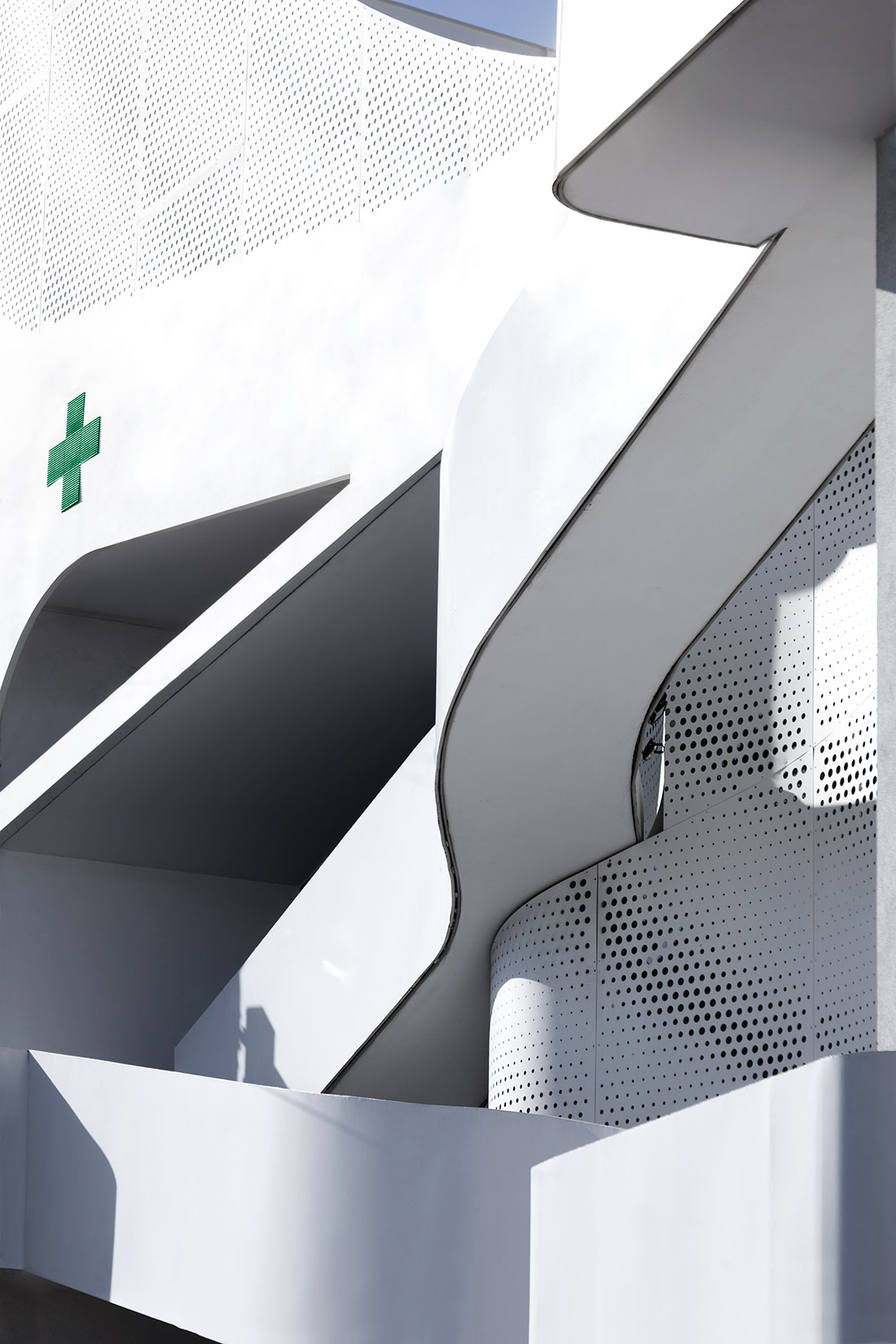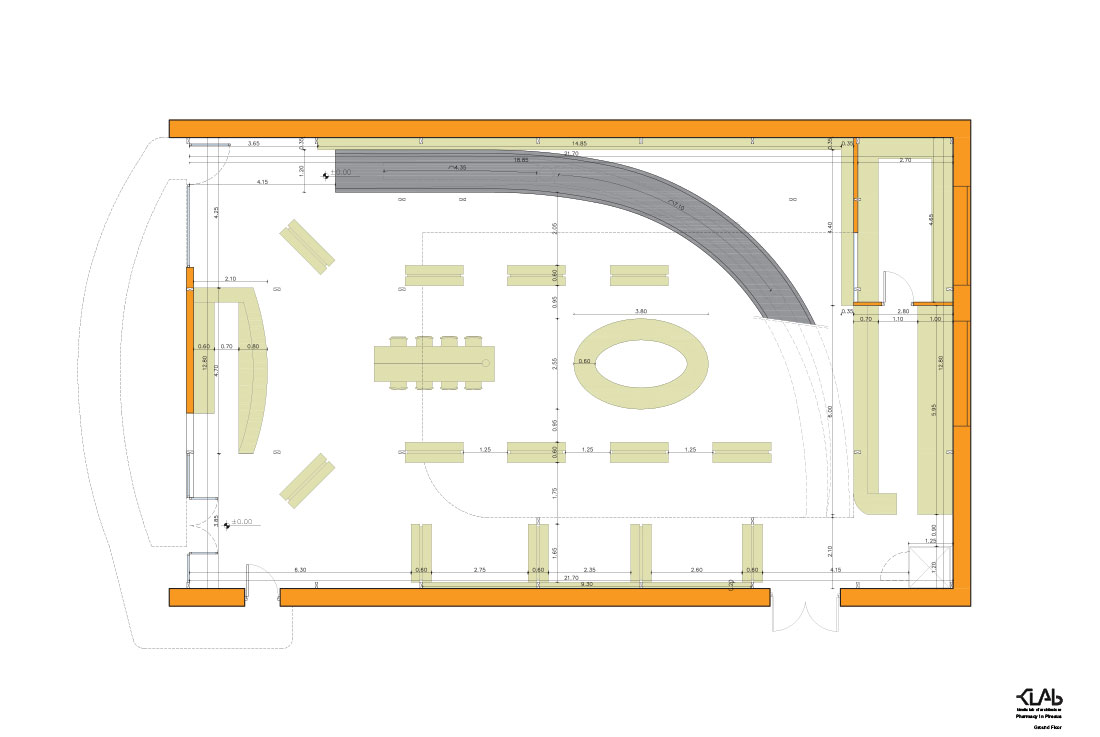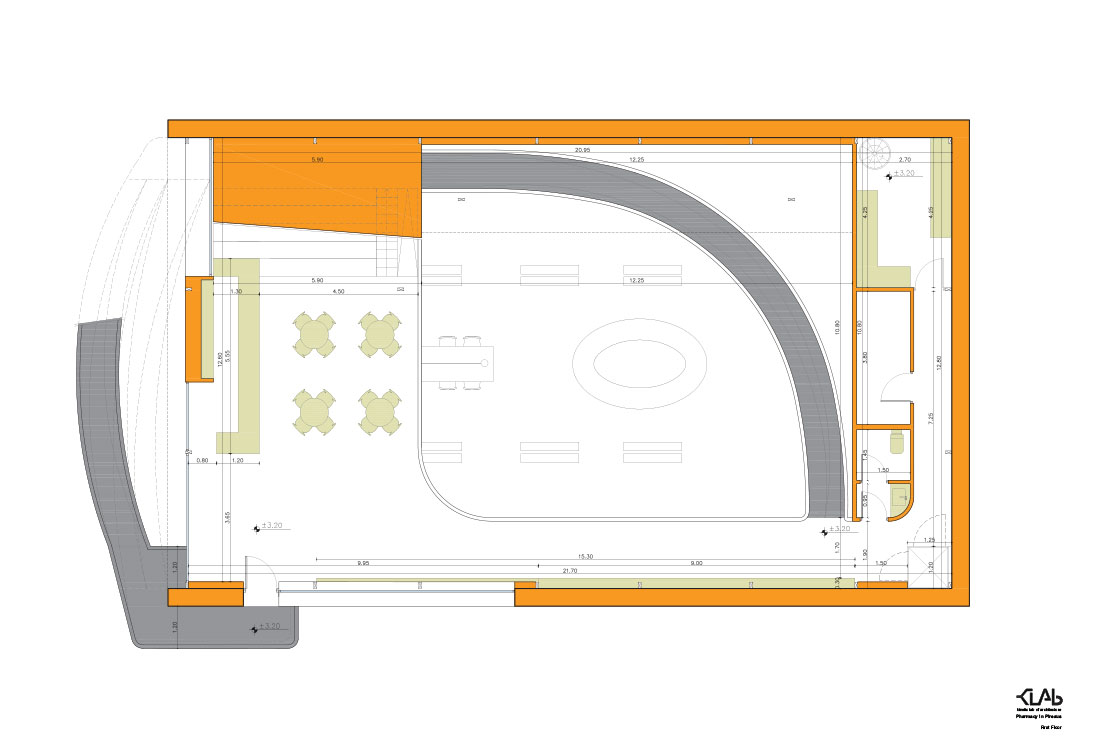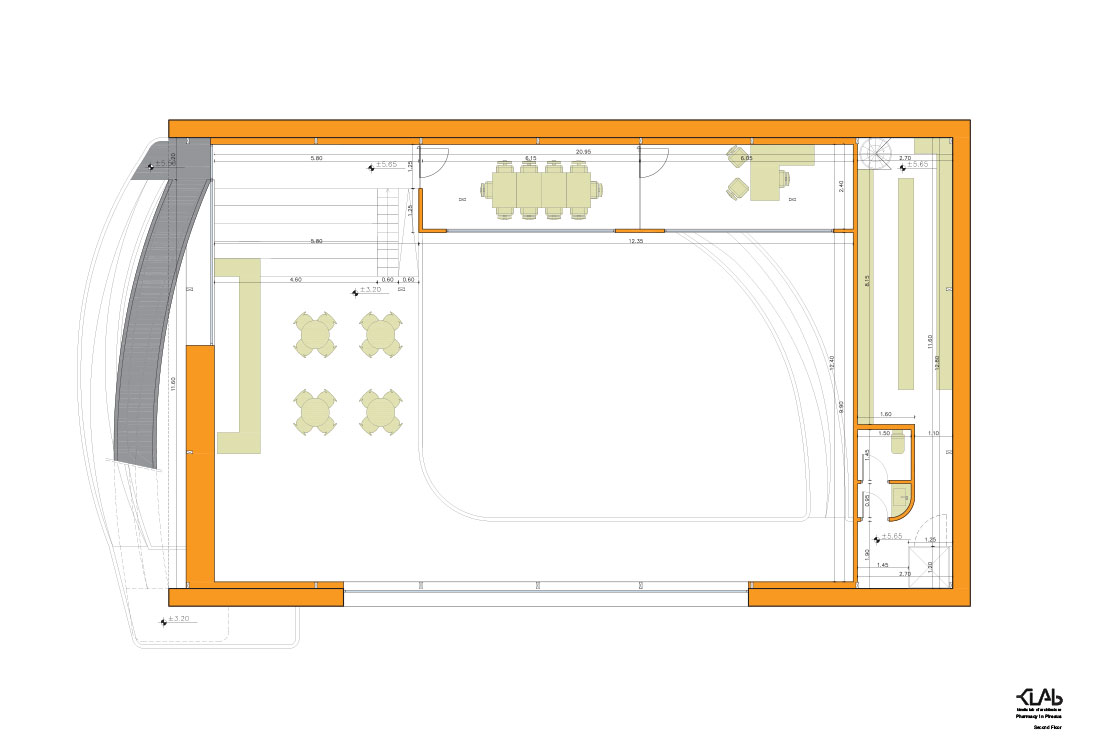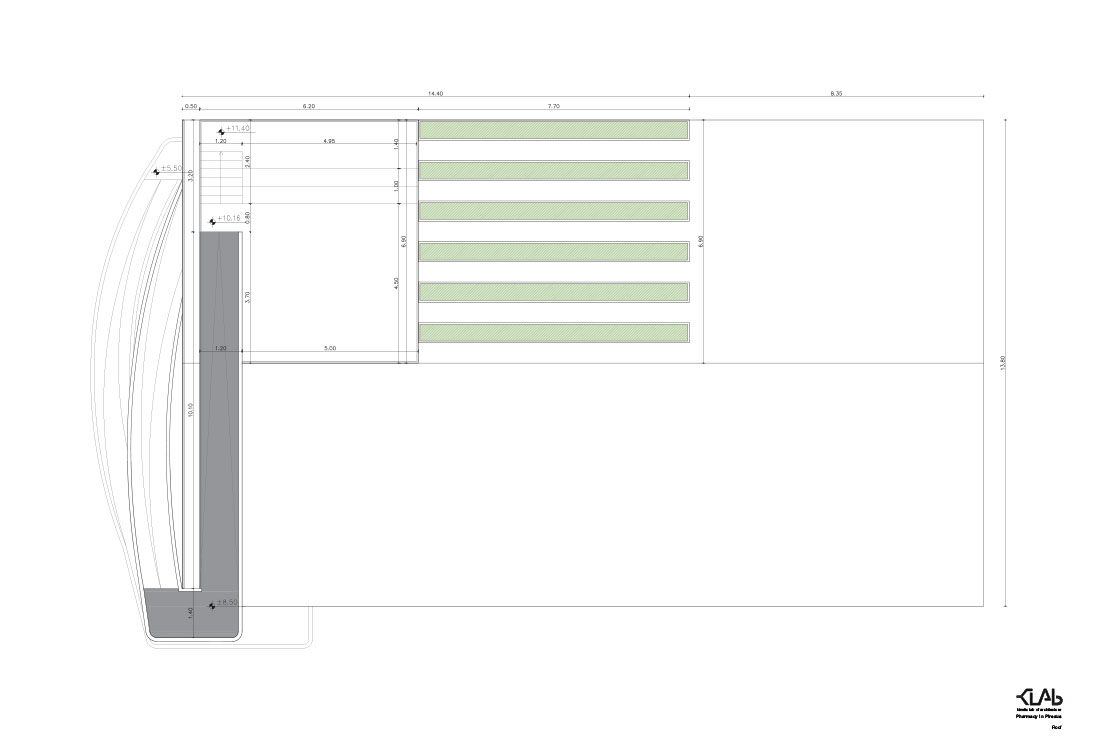 Credits
Authors
KLab architecture
Principal architect
Konstantinos Labrinopoulos
Project architect
Veronika Vasileiou
Client
Mole Pharmacy
Photos
Mariana Bisti
Year of completion
2016
Location
Piraeus, Greece
Total area
600 m2
Site area
300 m2
Project Partners
Future Constructions, Voutsadakis Avete metal facade
Related posts
Powered by