The building of Mlynica is part of a large post-industrial area of Light Building Materials in Bratislava. Since 1960s, porous prefabricated concrete blocks, slabs and panels have been produced here. Production took place until 1992. After privatization, the new owners sold off the complex and a gradual disintegration of the structures began. The architectural design builds on the structural logic of the original building. The reinforced concrete frame filled with porous concrete masonry façade is retained and new programme is inserted into the existing container. The object of Mlynica is vertically divided into three functional blocks. The design of the individual parts of the new programme – event space, administrative premises and flats – communicates via the central space of the former production hall. The reconstruction transforms the former industrial complex used for purely technical production into a modern mixed-use building for cultural events, businesses presentation, administration and in smaller part open plan living.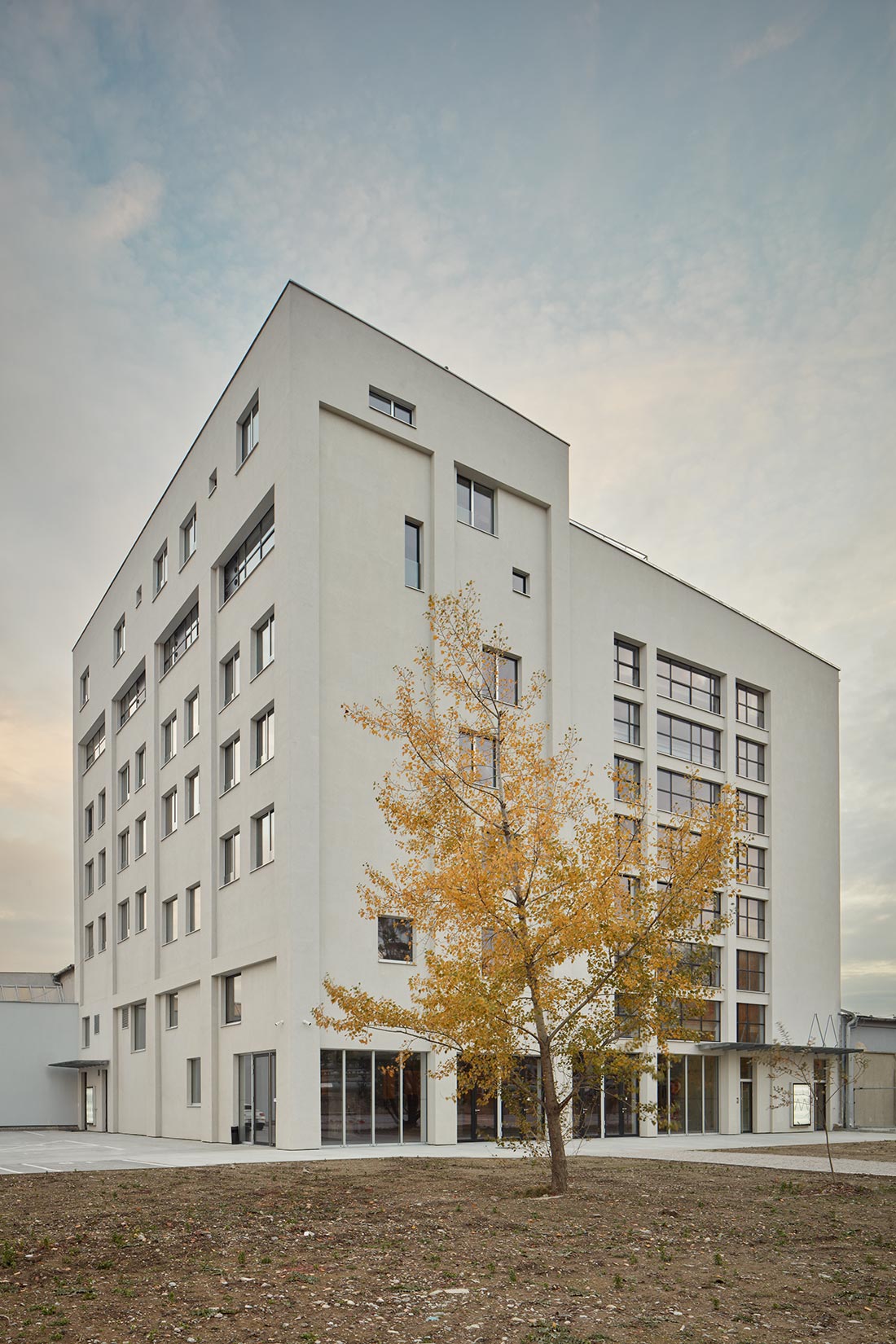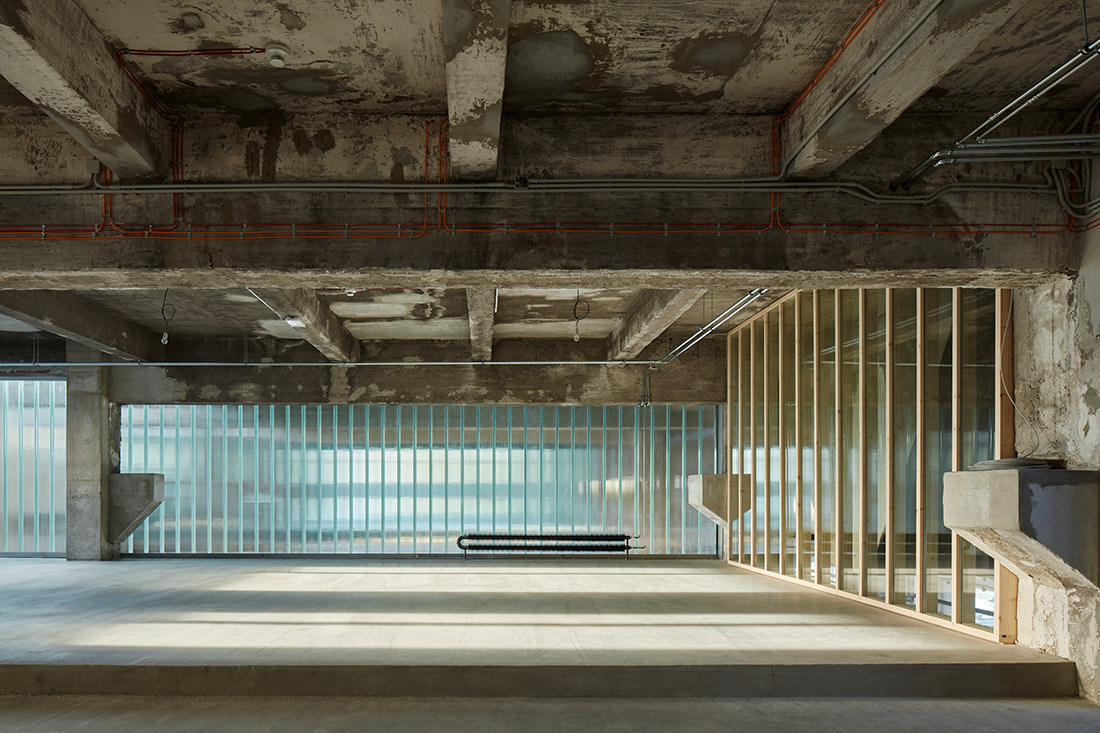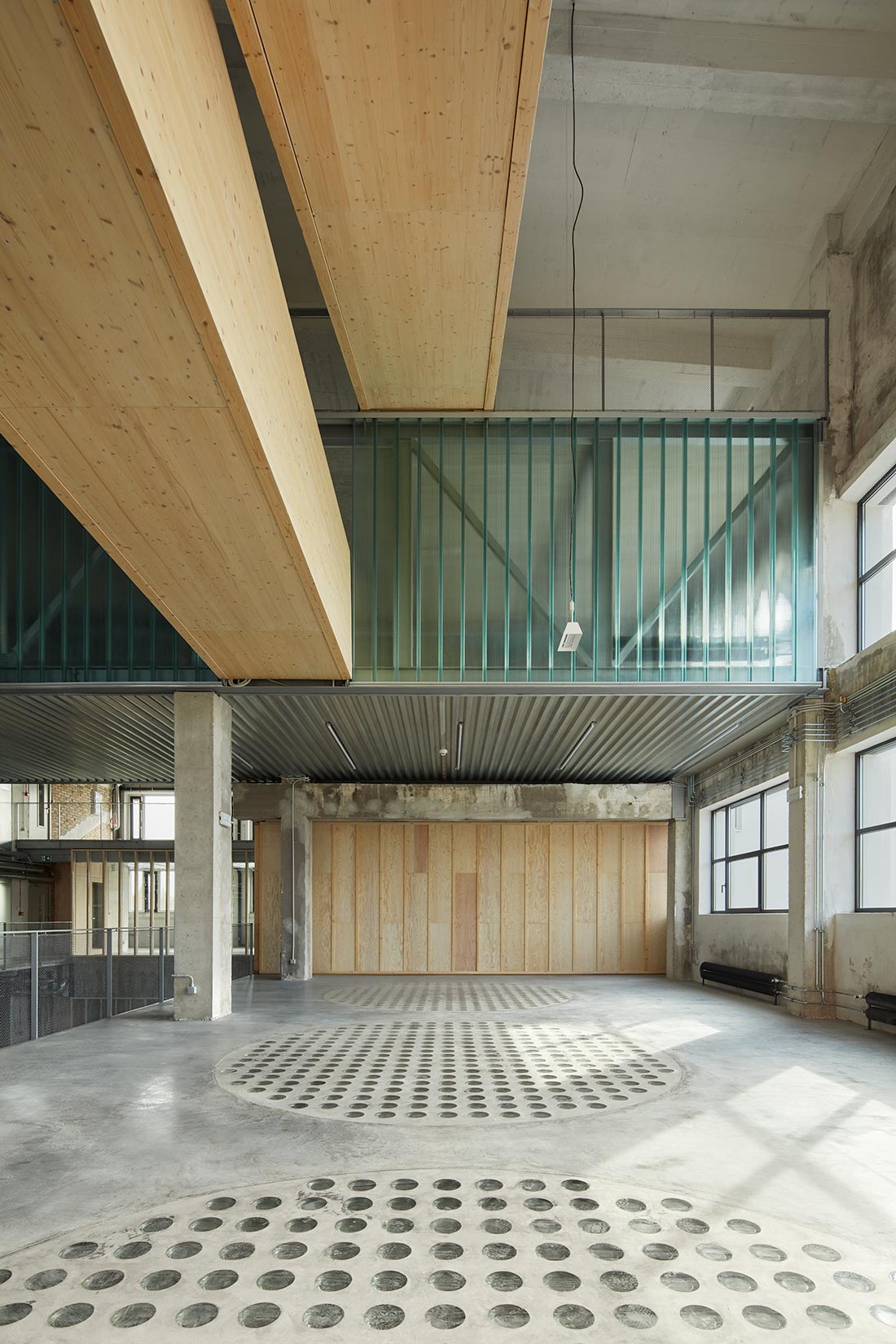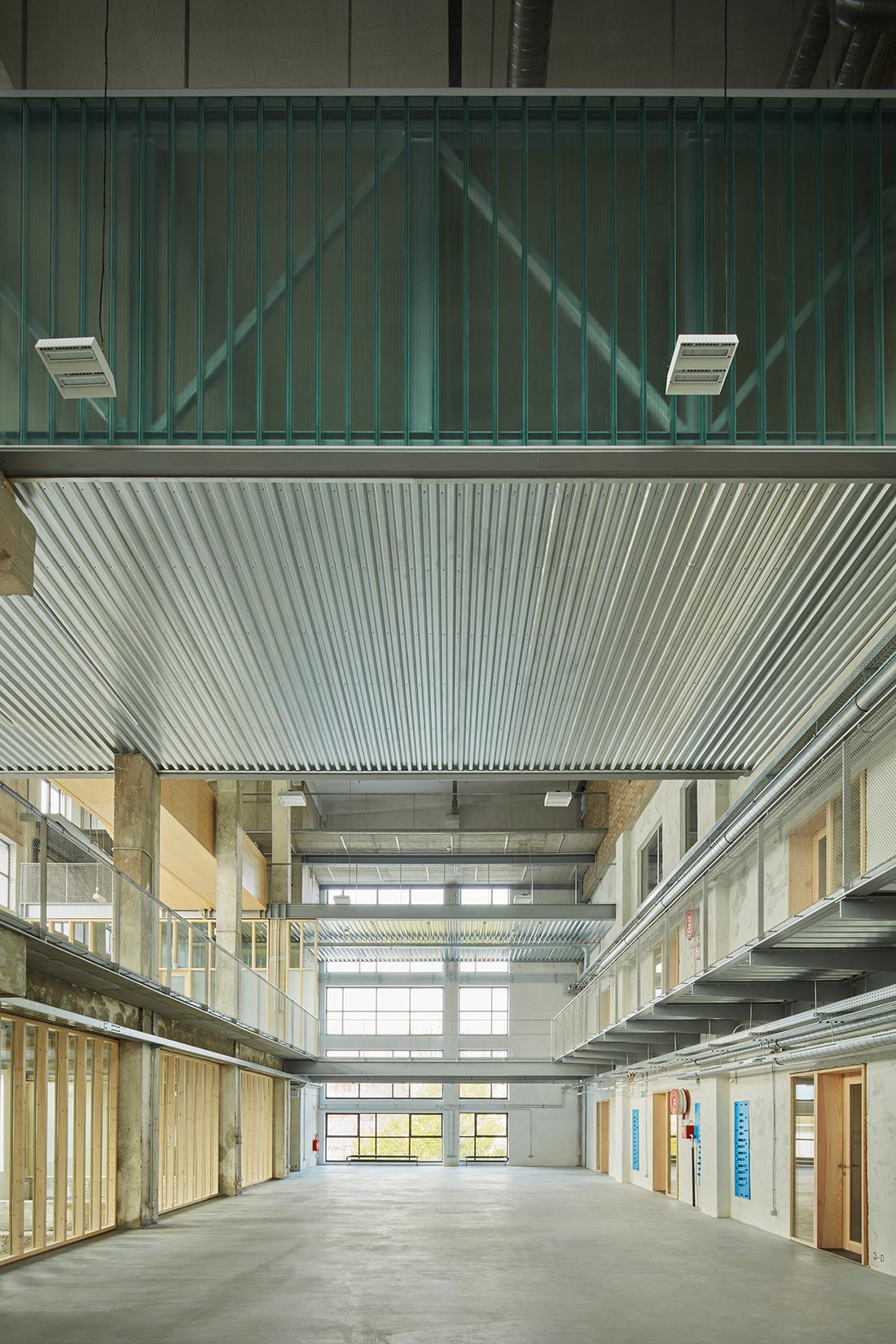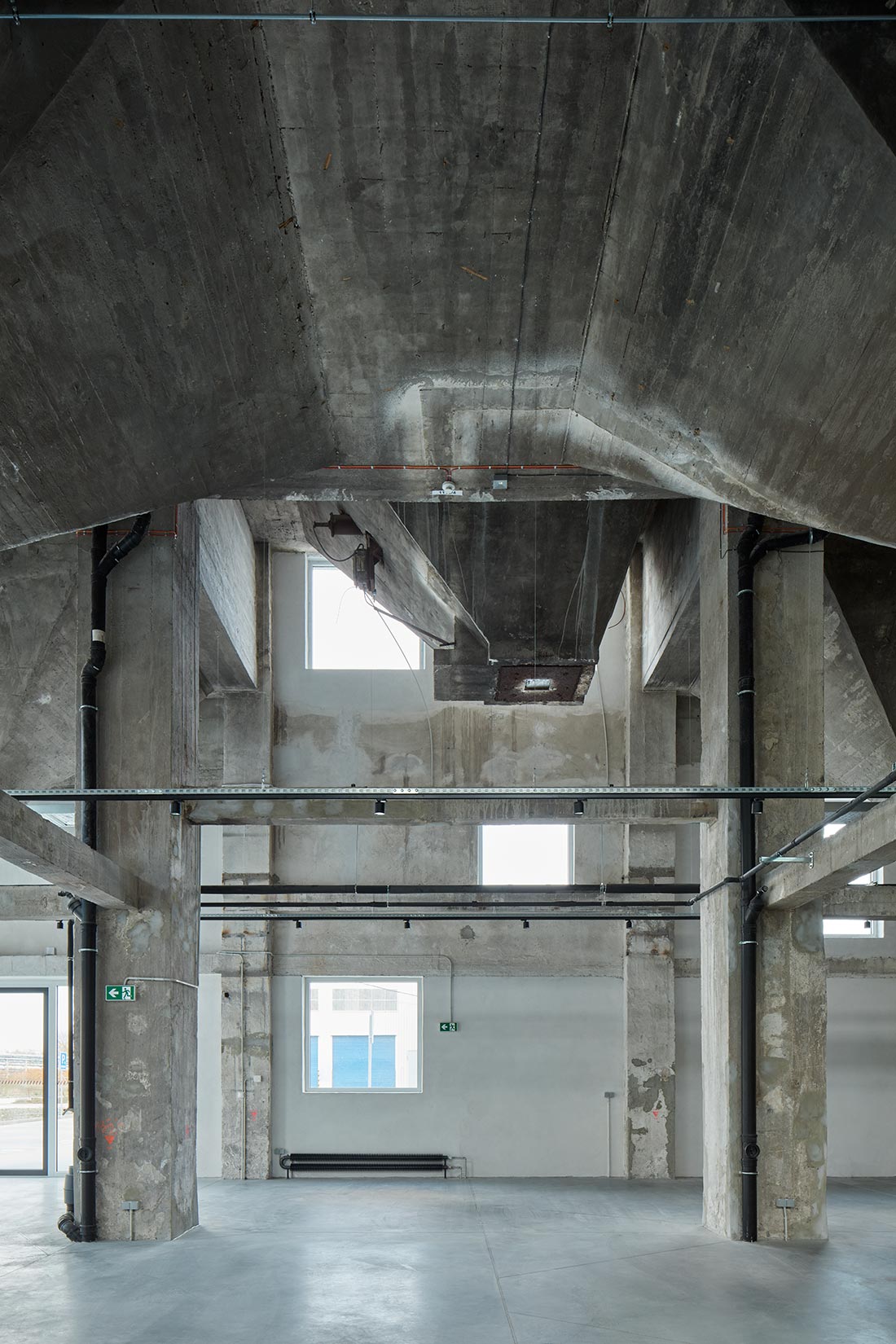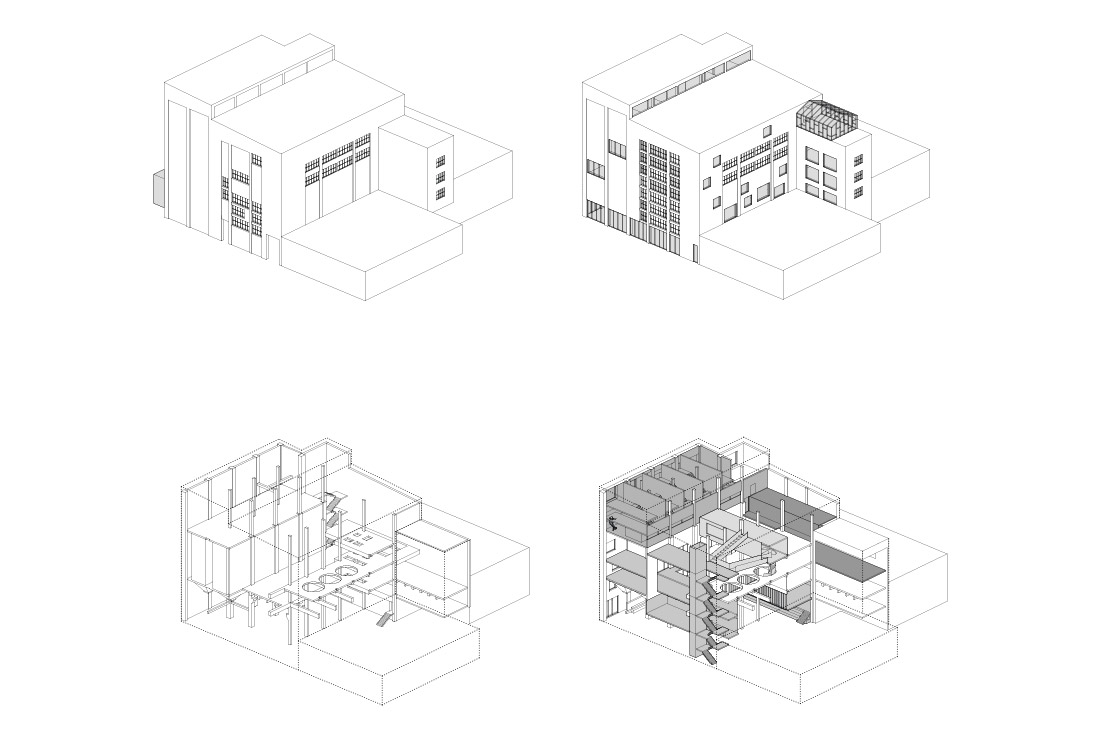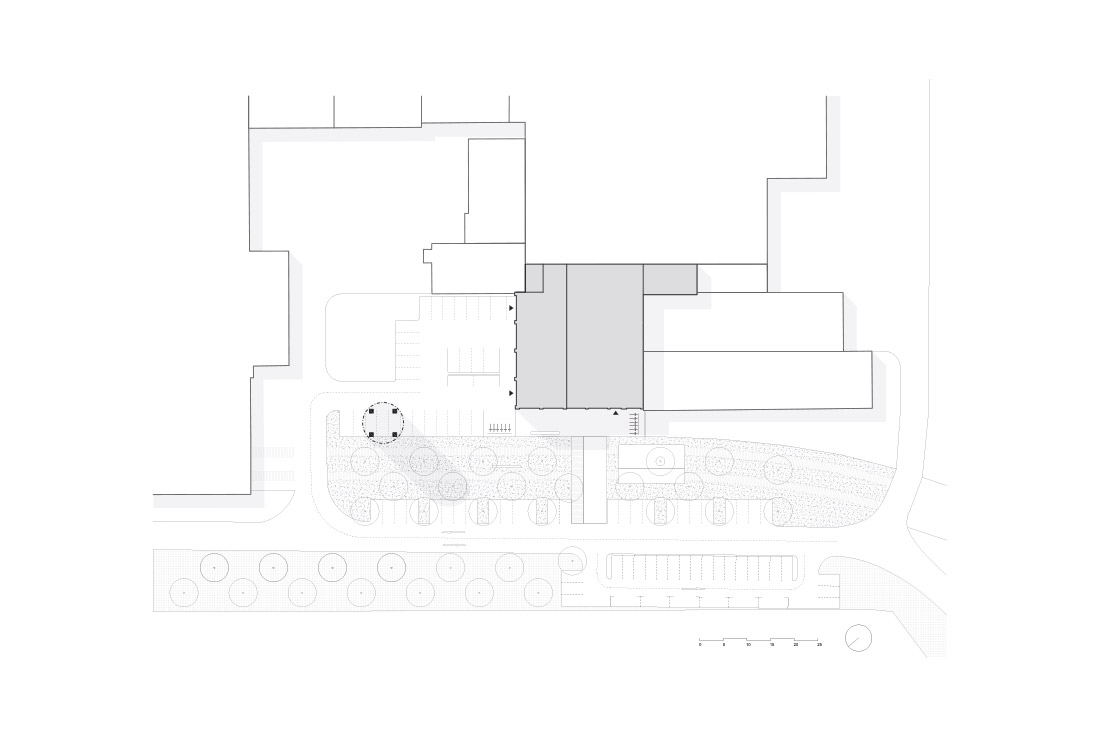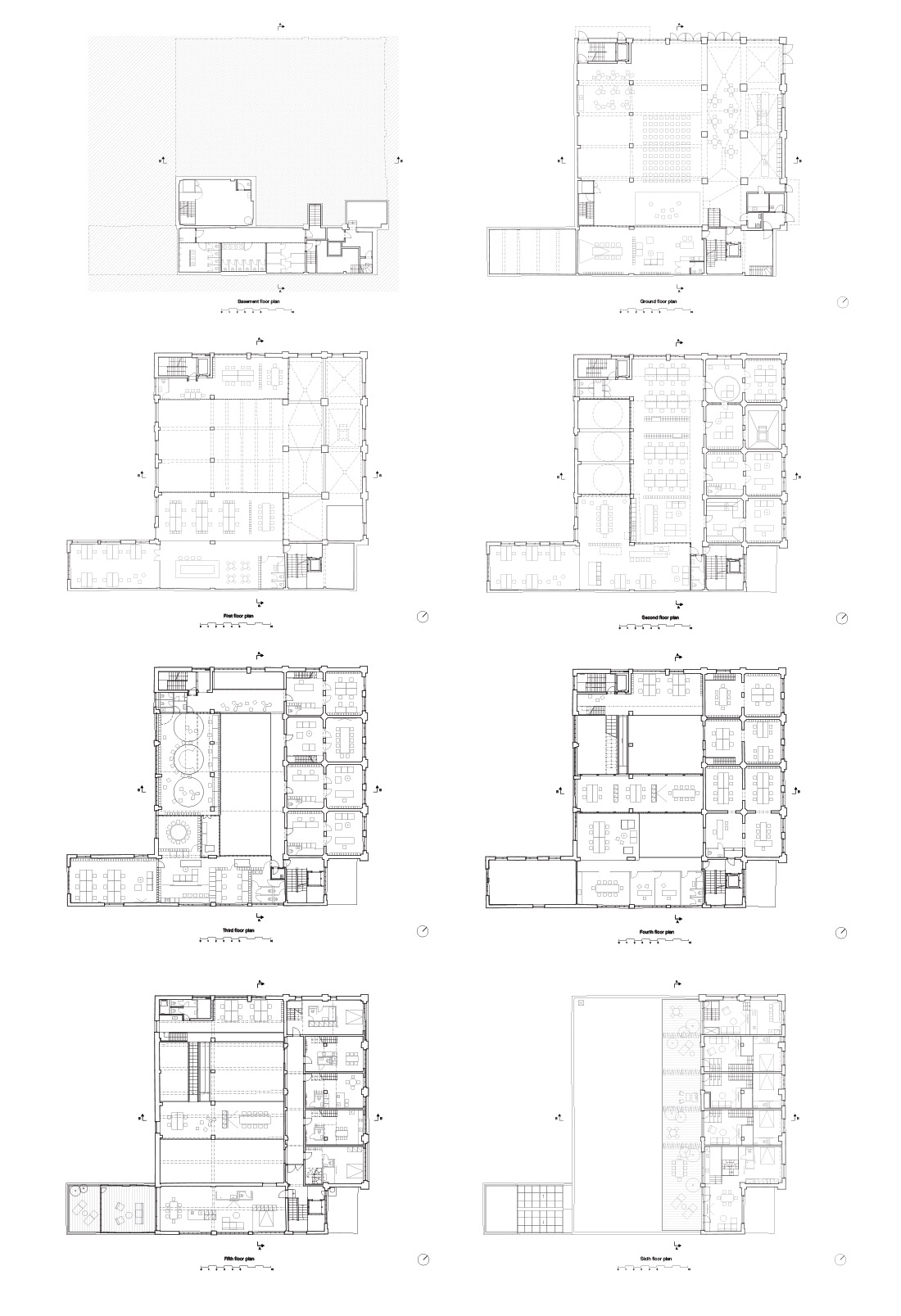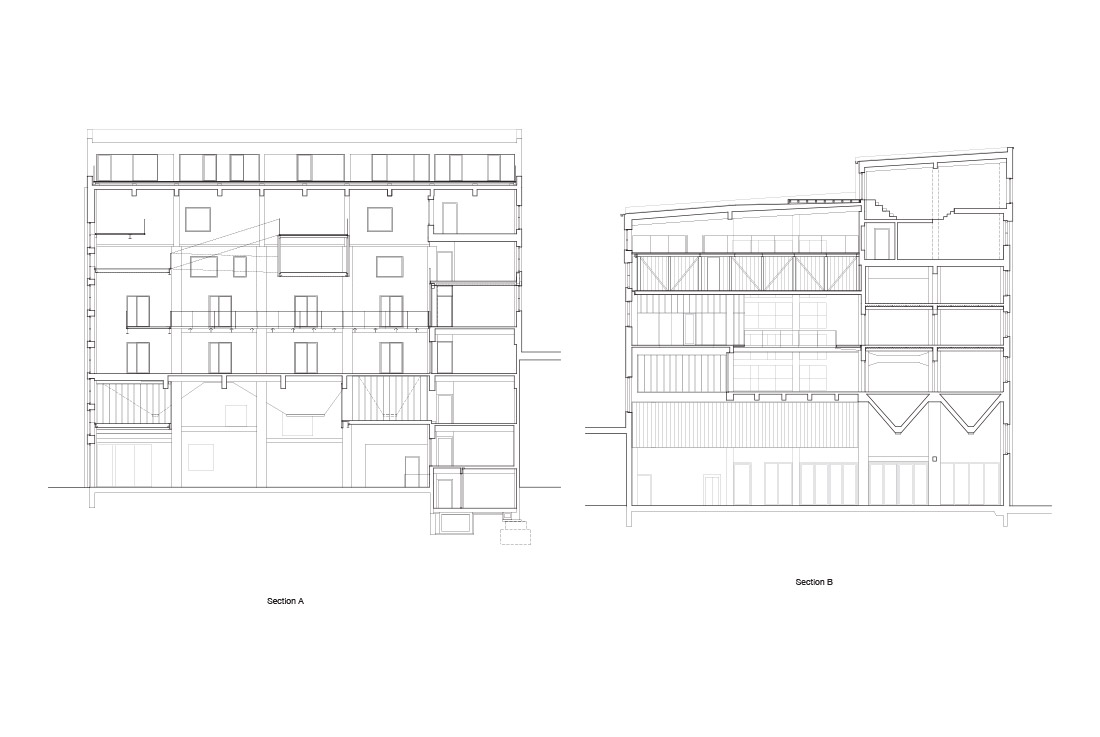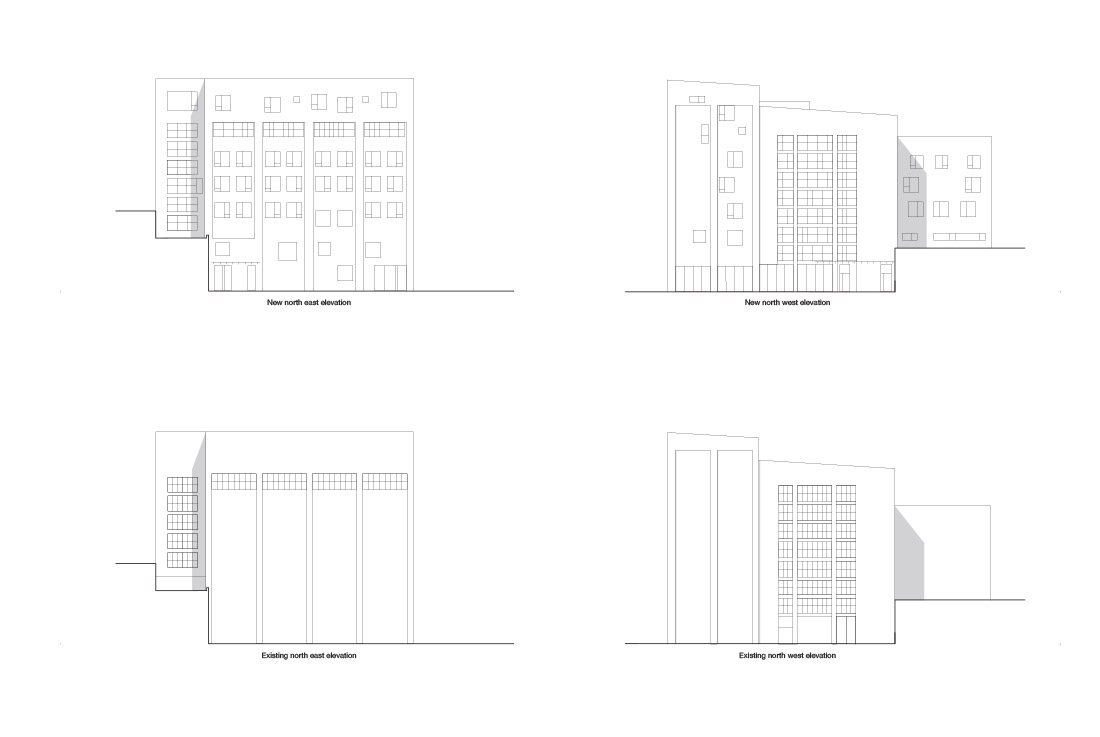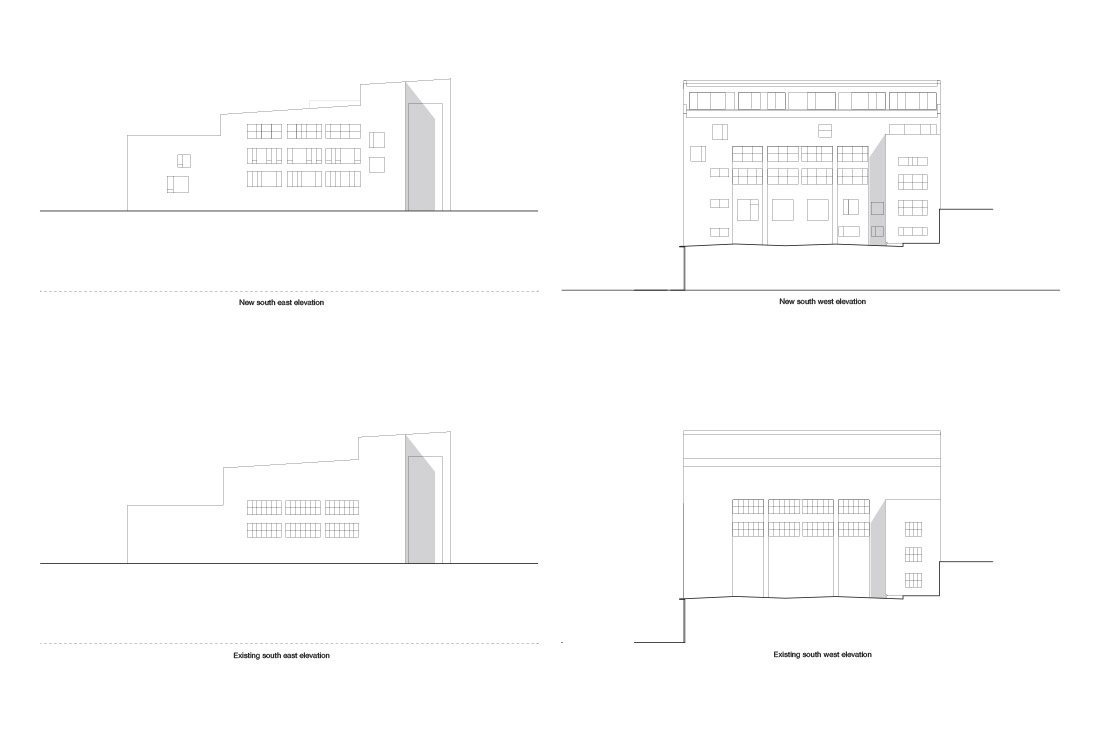 Credits
Authors
Gutgut; Štefan Polakovič, Lukáš Kordík, Jana Benková, Tomáš Vrtek
Co-authors of architectural study
Roman Žitňanský, Patrícia Botková, Katarína Bergerová
Author of Graphic identity and information system
Ľubica Segečová
Investor
Teslová, s. r. o.
Photos
BoysPlayNice
Project
2015-2016
Implementation
2016-2017
Location
Turbínová 13, Bratislava, Slovakia
Plot area
2676 m2
Built area
857 m2
Net floor area
3695 m2
Built volume
20100 m3
Project Partners
Ise s.r.o., Sto s.r.o., Reynaers Aluminium s.r.o., Pilkington Profilit, Schindler výťahy a eskalátory a.s., Nox Light, s.r.o., Isan Radiátory s.r.o., Hasil (Assa Abloy Door Slovakia s.r.o.), Posvancz s.r.o., AZP Brno s.r.o., Vomet spol. s r. o., Ľubica Segečová
Related posts
Powered by