THE KINDERGARTEN "TERRA MADRE" IN BISCEGLIE (ITALY): a sustainable model and an ecologic message
The project is the winner of a design competition for the construction of a NZEB "nearly Zero Energy Building" nursery school and of a public plaza.
The innovative plan of the school is characterised by an alternation of served and serving spaces defined by parallel walls. This parti is intercepted by the fluid system of a ring corridor that defines the main entrance and, wrapping around the internal courtyard, connects and links all of the internal and external functions.
The project evokes a profound metaphoric and aesthetic link with Mother Nature. The central courtyard, a true outdoor classroom in the form of a maternal womb, is planted with vegetation typical of the local landscape and trees and shrubs of the Mediterranean scrub.
Similarly, the outer garden is filled with small allotments, fruit trees and nurseries where the school's young users can learn about how fruits and vegetables are cultivated: a clear ecological message that favours discovery and learning through multisensory outdoor activities and encourages the participation of families and the local community in scholastic life.
Text provided by the architects.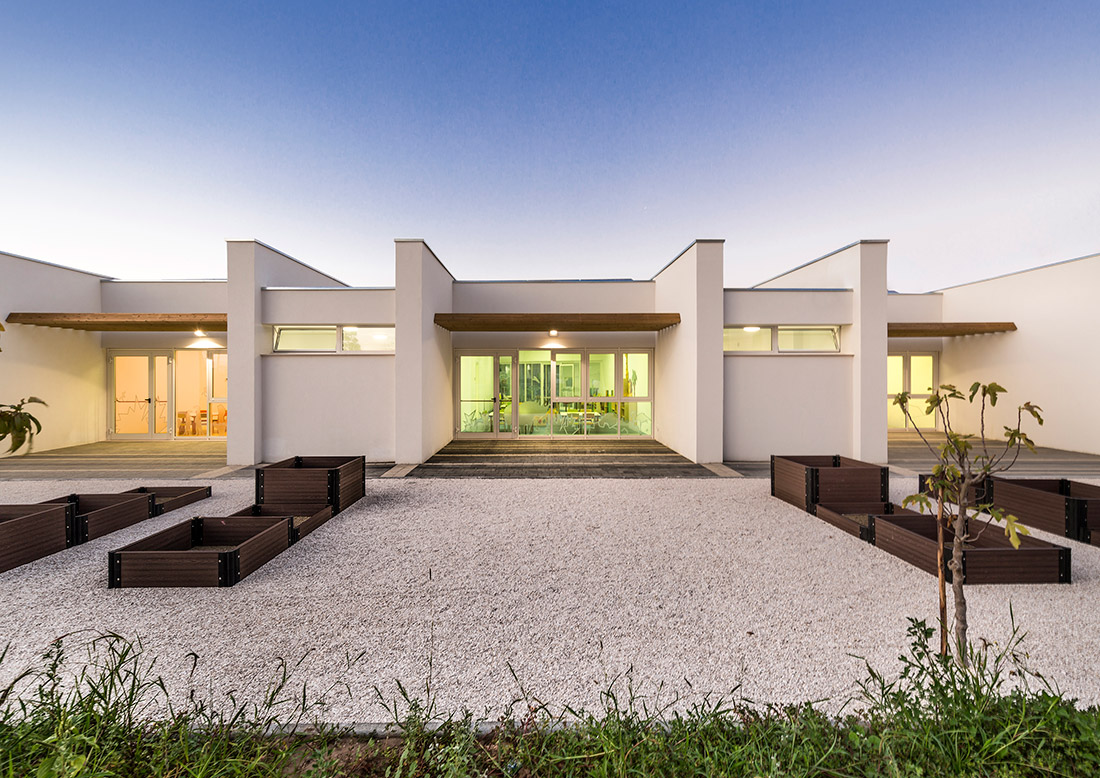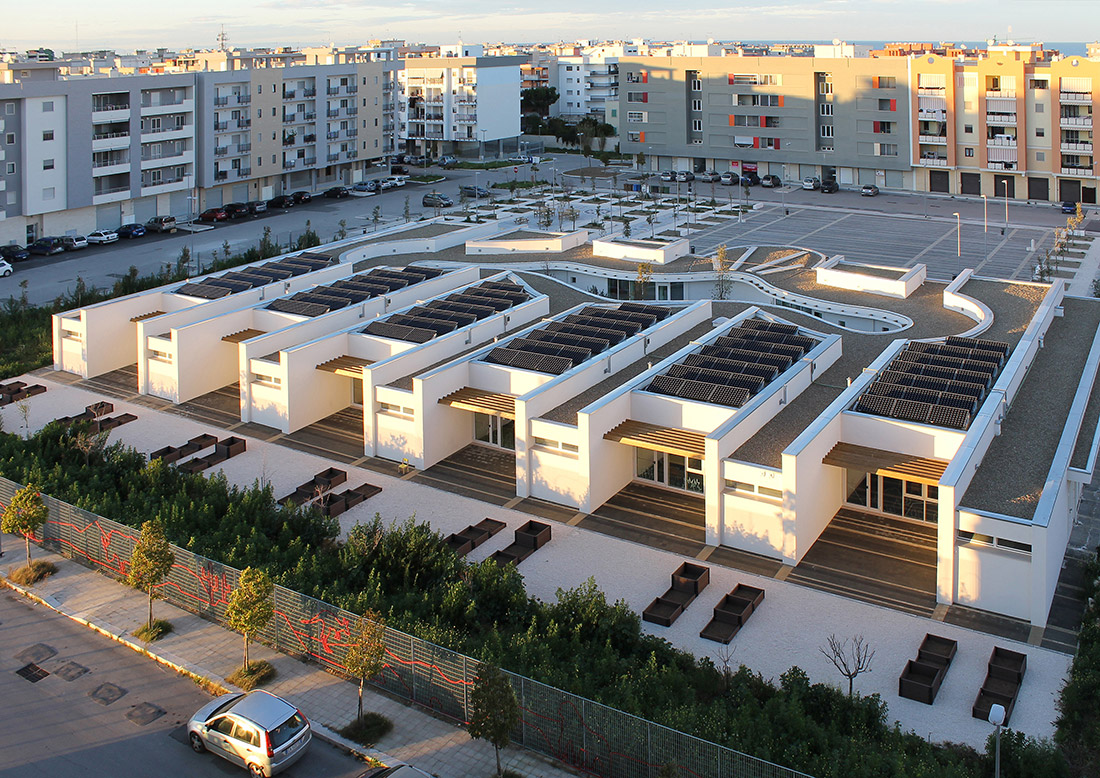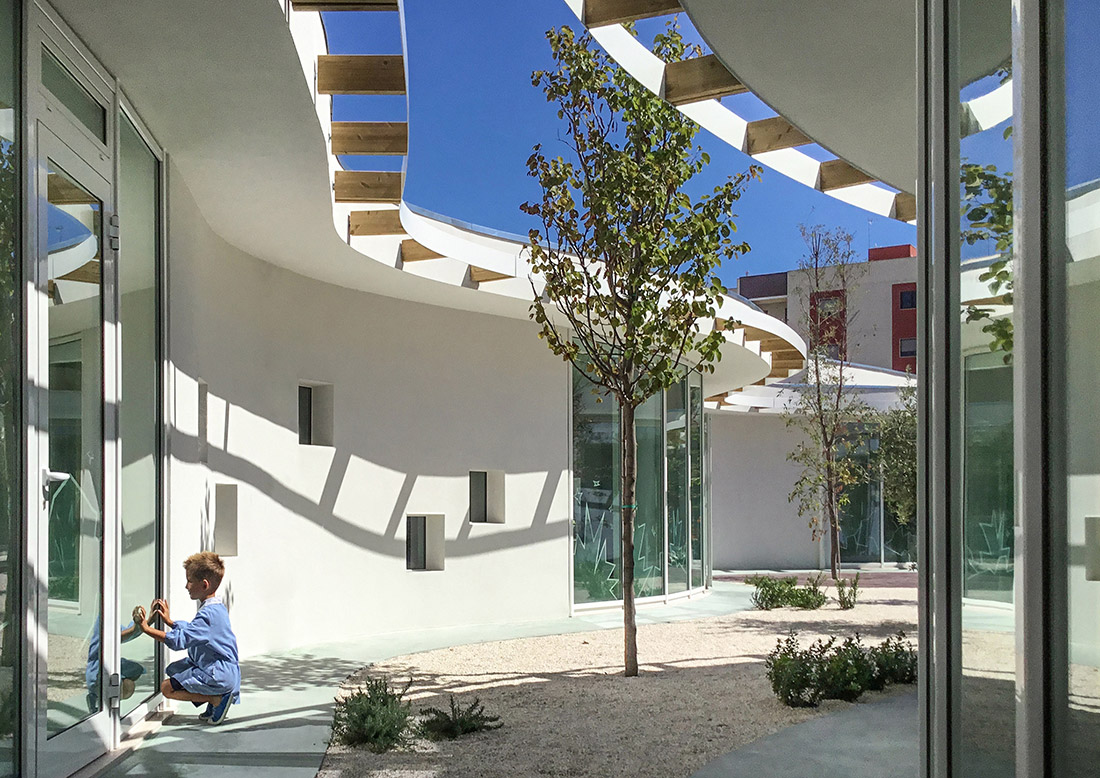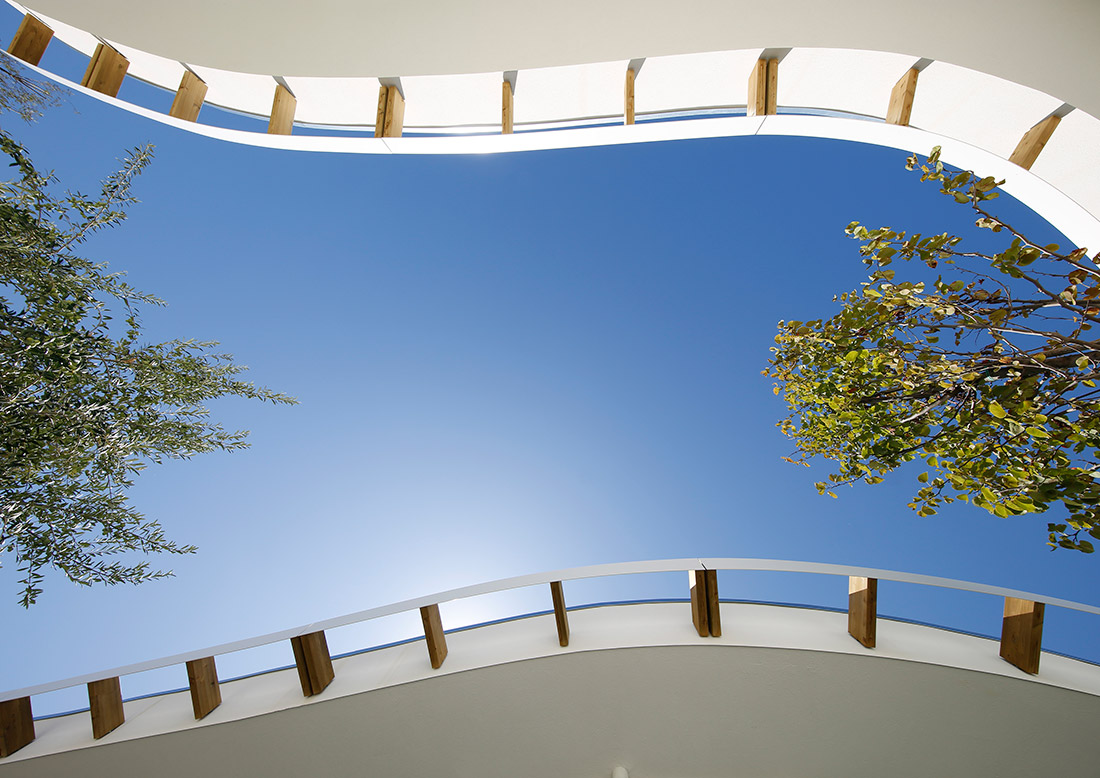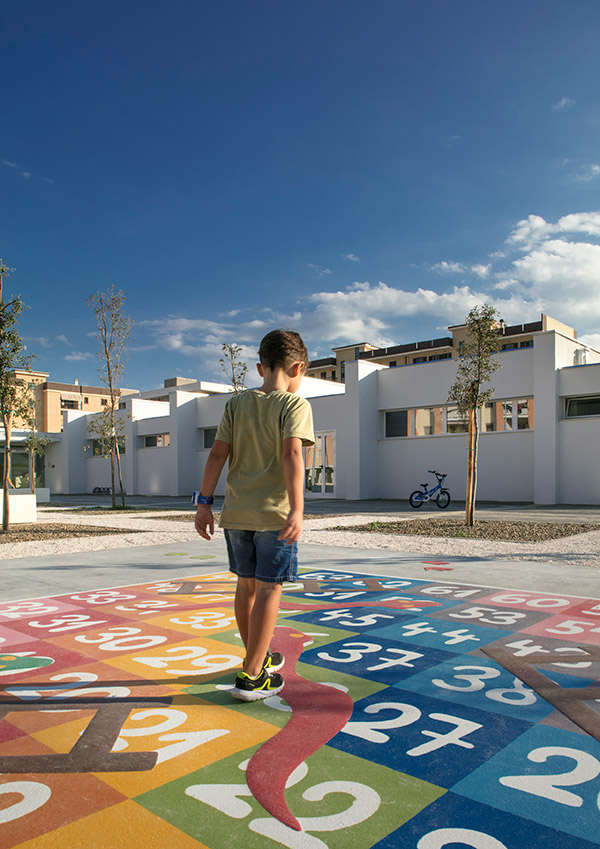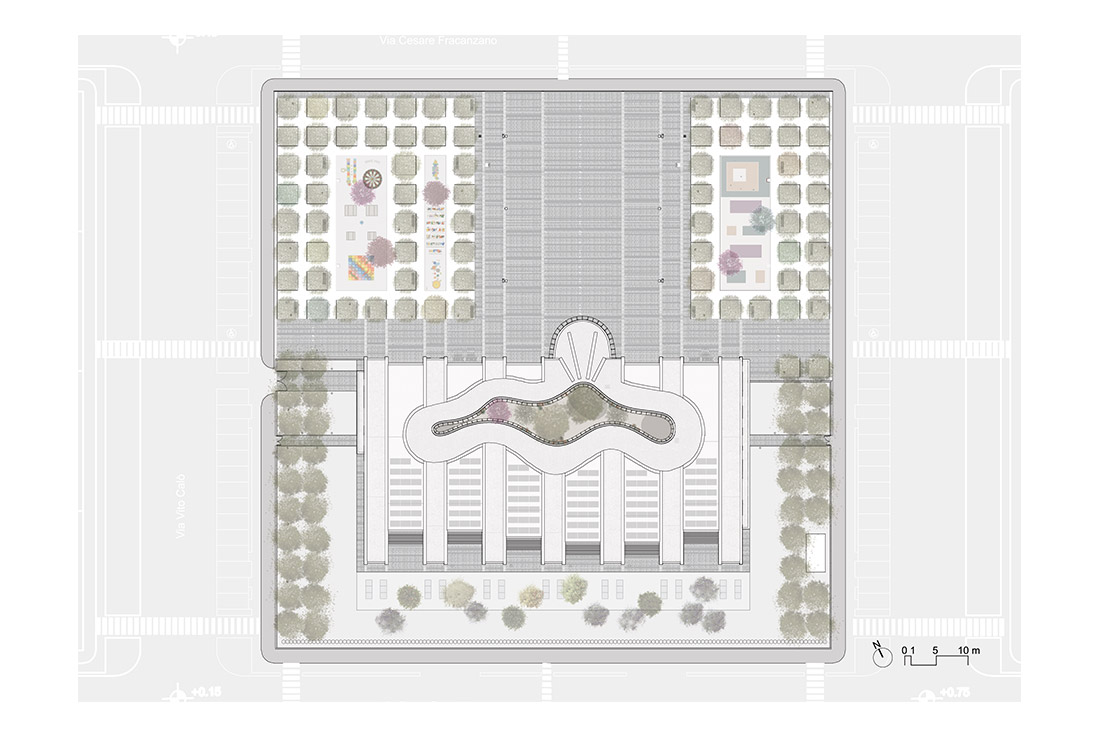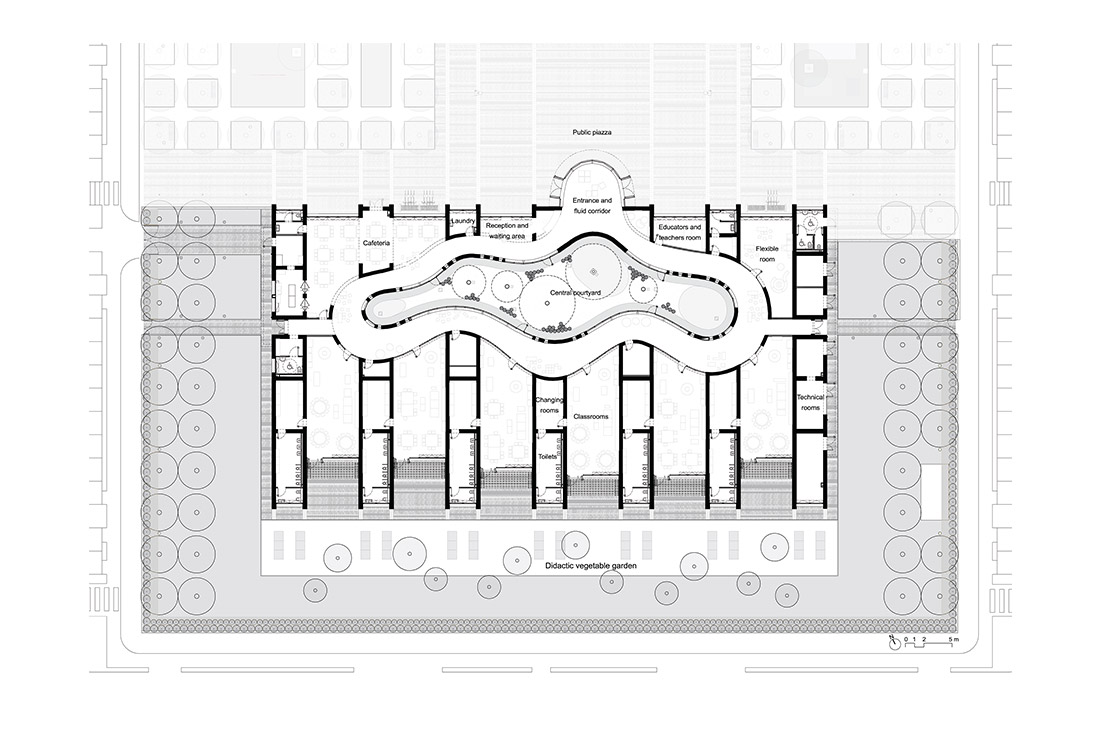 Credits
Architecture
Authors: Luca Peralta; PERALTA – design & consulting
Collaborators: S. Gerbino, T. Ricciardi, J. Atoche, M. Colletta, R. Fellenbaum, T. Benedict, L. Nefasto, M. Lattanzio. D. Nardella, N. Hasanefendic, S. Mezzetti, R. Percacciuolo, S. Costa, G. Vitiello
MEP and Structural Design: 3TI Progetti Italia
Client
Municipality of Bisceglie
Year of completion
2017
Location
Bisceglie, BAT, Puglia, Italy
Total area
1 310 m2
Photos
Alessandro Peralta and Luigi Filetici
Project Partners
OK Atelier s.r.o., MALANG s.r.o.
Related posts
Powered by