The exhibition space "The INTERMIΣΣION" is located in one of the most traditional and industrial neighbourhoods of the port of Piraeus. It is placed amongst warehouses and old blacksmiths workshops and it houses a total of 145sqm. On the ground floor there is a central exhibition space of 85sqm, while on the other two floors of the attic there are offices and auxiliary spaces.Based on the identity of INTERMIΣΣION and the concept of 'WhiteBox' in the artworld, the design is based on clean strict lines with a completely minimalist white background. The space refers to a white canvas designed without intense architectural elements in order to highlight and project in the forefront the works of art it accommodates.The architectural composition has been designed in order to create a silent dialogue between the modern and the traditional. This manifests itself in elements such as the preservation of the facade in its original form, as well as the 100-year-old illuminated wooden roof that contrasts with the white walls. The construction of the staircase from white perforated metal, despite its modern shape, refers to the connection to the local blacksmiths who had an active participation in the construction of the project.
What makes this project one-of-a-kind?
The biggest quality of the INTERMISSION is that it is designed to create a discreet conversation between Modern Art and the traditional architecture of the existing 100 year old space that accommodates it. Also, the one-room warehouse was transformed into a space that can accommodate all the functional needs of a gallery, without compromising the beauty of the space and the main exhibition hall. This was accomplished by expanding in height, in order to place the needed auxiliary spaces, while freeing most of the main area for the artworks and simultaneously giving emphasis to the dramatic dynamic of the existing double ceiling space.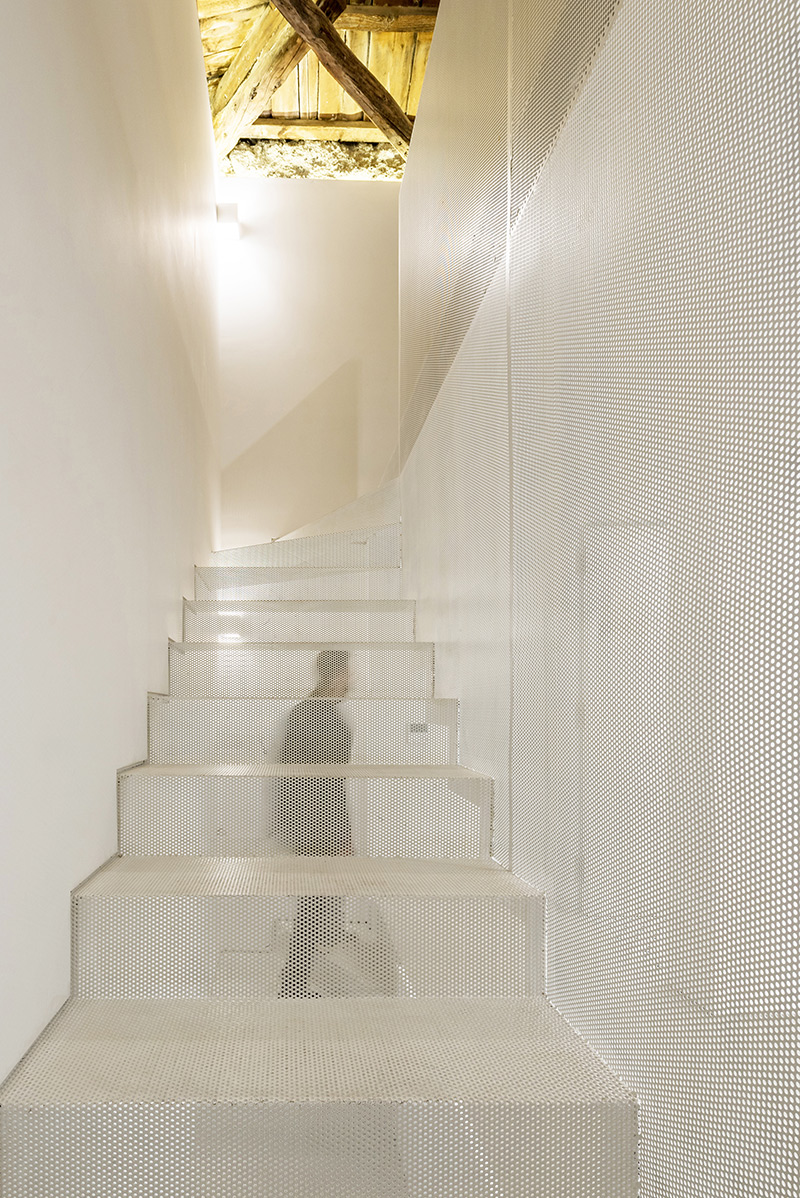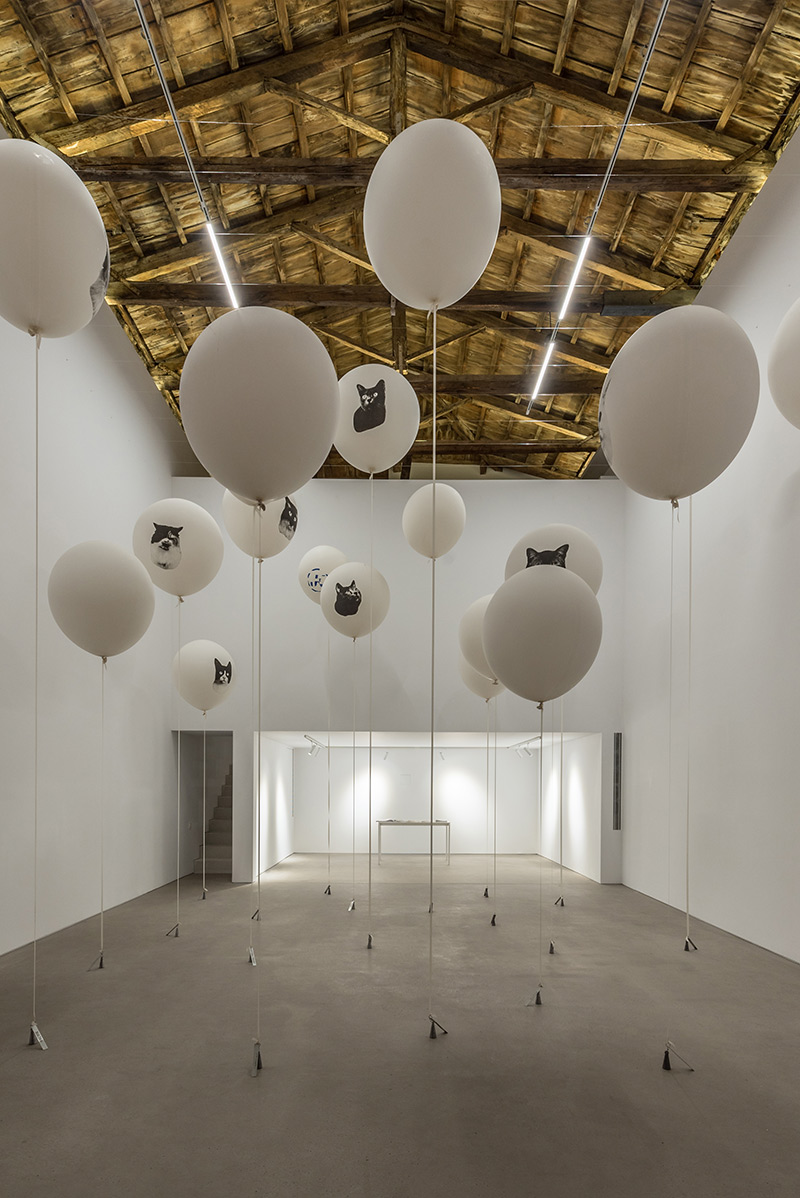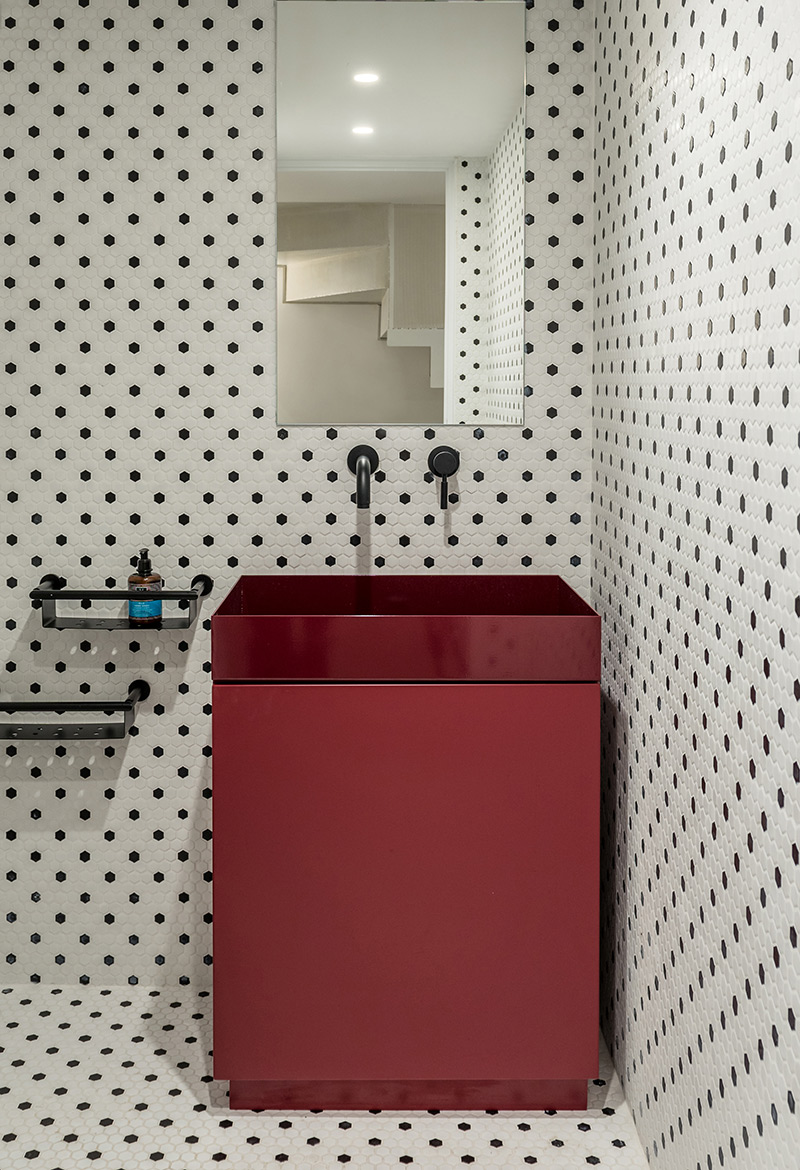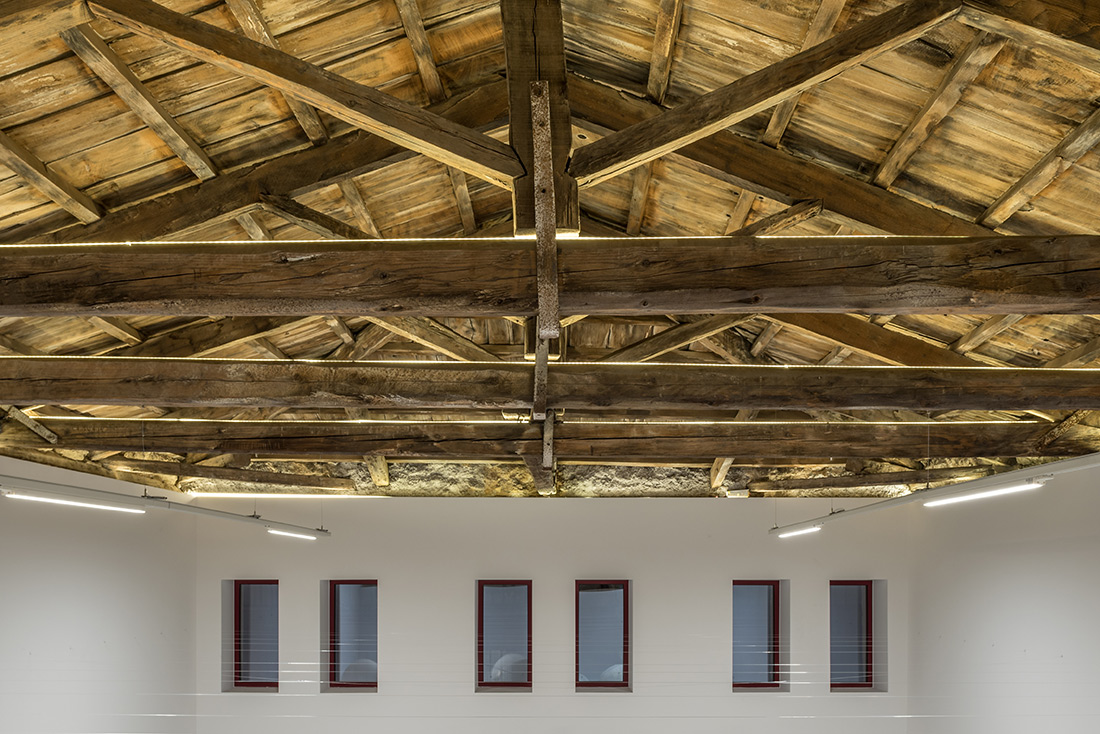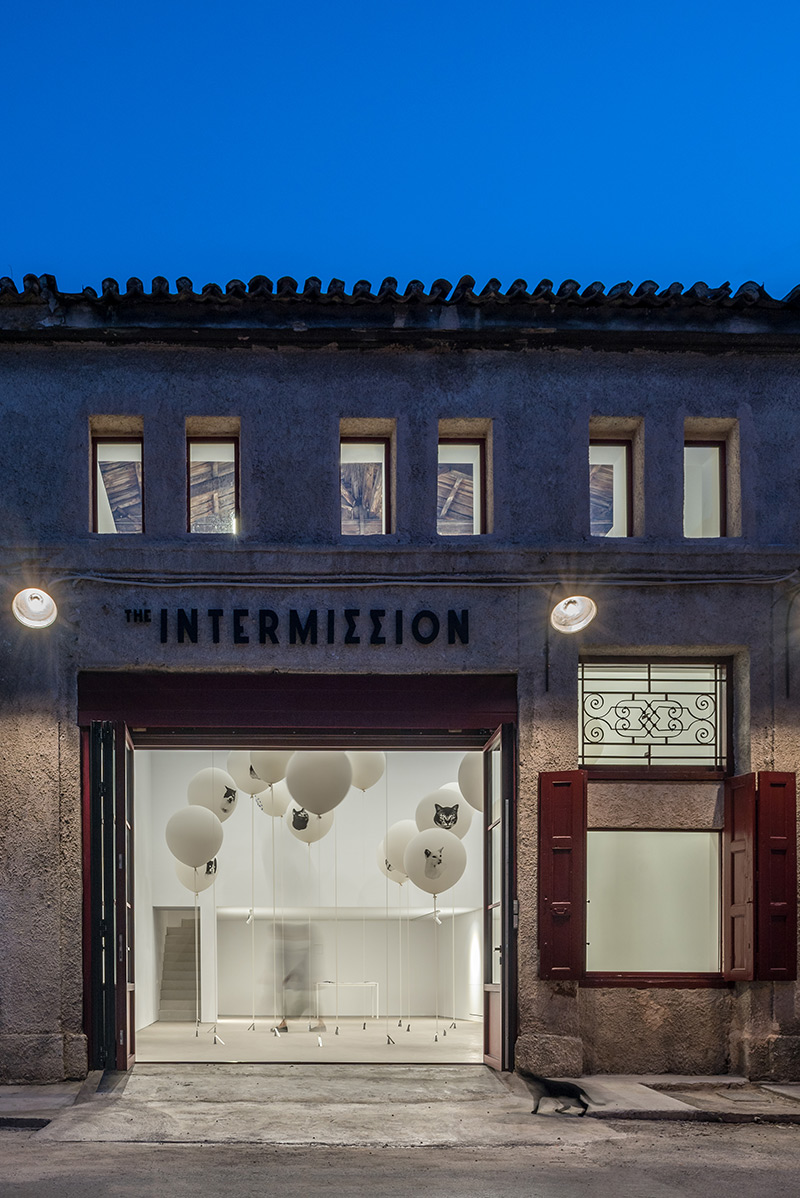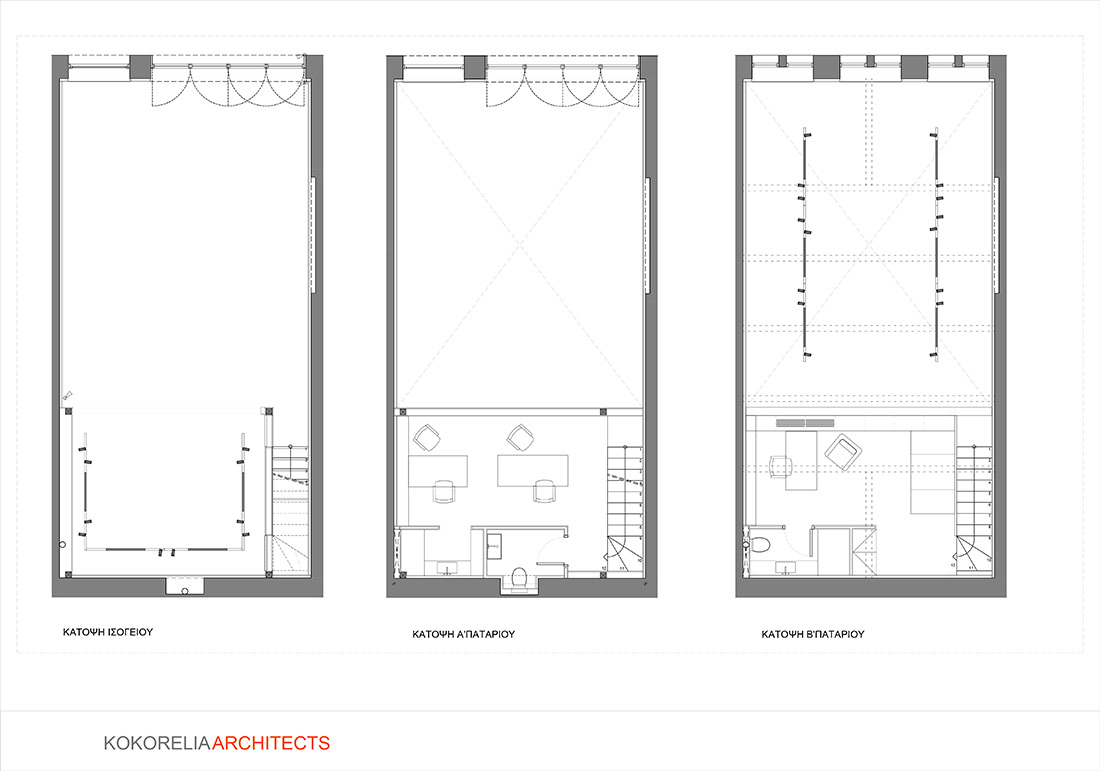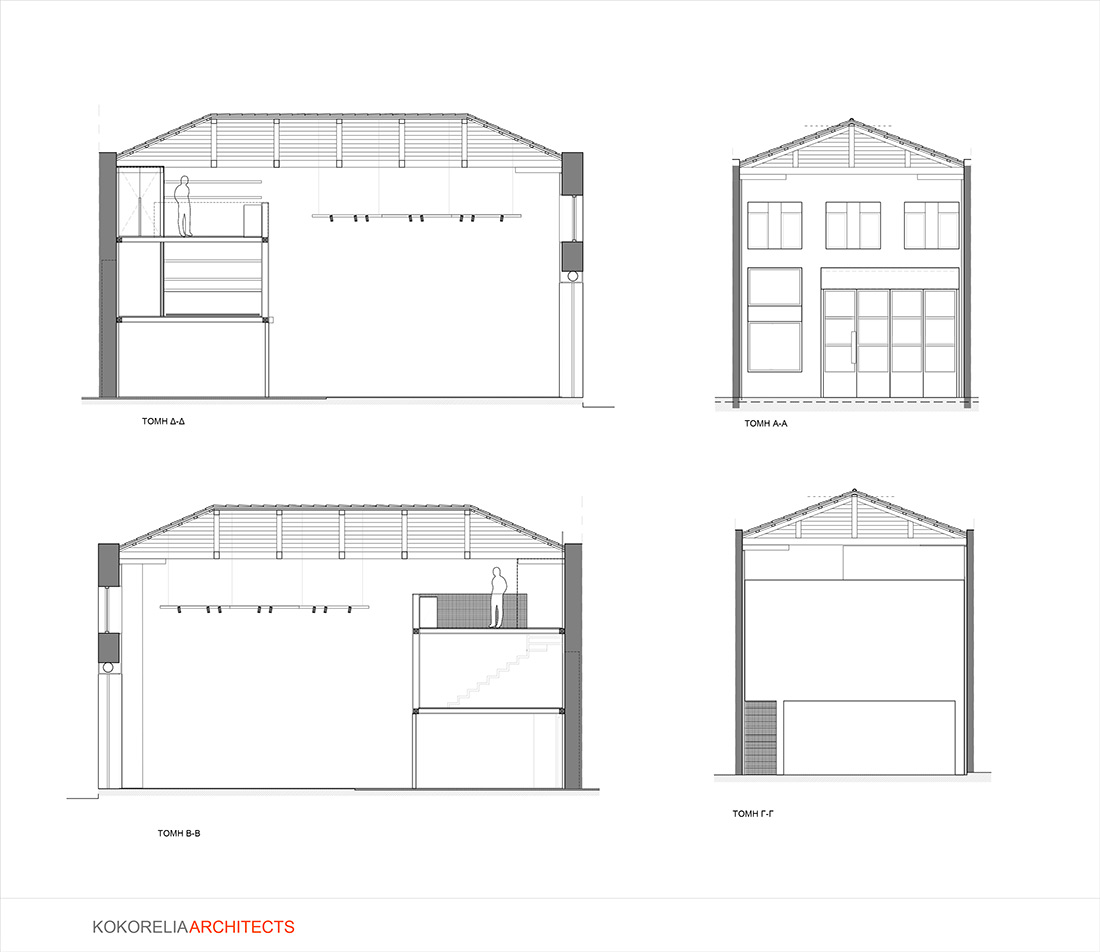 Credits
Interior
Kokorelia Architects
Client
THE INTERMIΣΣΙΟΝ
Year of completion
2019
Location
Piraeus, Greece
Total area
145 m2
Photos
Giorgos Sfakianakis
Project Partners
VOKOS16, OIKOS Design Shop, Remoundos Glassworks
Related posts
Powered by