GEM-ARCHITECTS is an Athens based firm, founded in 2006, by a group of architects. Gounaropoulou Despoina, Emmanouilidou Vicky, Bazos Petros have finished their studies at NTUA and then their postgraduate studies in the US at the University of Pennsylvania, University of Southern California and the Columbia University.
The firm is active within Greece but also in the rest of Europe and Asia.
GEM-ARCHITECTS has realized a variety of projects such as hospitals, cultural and athletic centers, parks and outdoor places, professional spaces, hotels, cafes and bars, residences and summer houses and complexes.
Basic guidelines of design are:
• Respect to the actual context of every project that occurs after the analysis of the climate and geophysical characteristics of the place.
• Coherence to the project's concept on each design phase.
• Composition based on a tectonic structure and the use of appropriate materials.
• Innovation of construction methods.
The implementation of bioclimatic design and use of pathetic energy systems applied is of great importance.
The firm has participated in architectural competitions and received awards. The firm has participated in the 3rd and 4rth Biennale exhibition of architecture and in the exhibitions: Residence in Greece in the 20th and 21 rst century and the 2009 Awards of architecture at the Benaki museum.
Its projects have been published in various editions and magazines.
GEM-ARCHITECTS have been involved into academia (University of Southern California, University of Drury, NTUA), in book research and publication and have given lectures in Greece and in other countries.
From Maximalism to Minimalism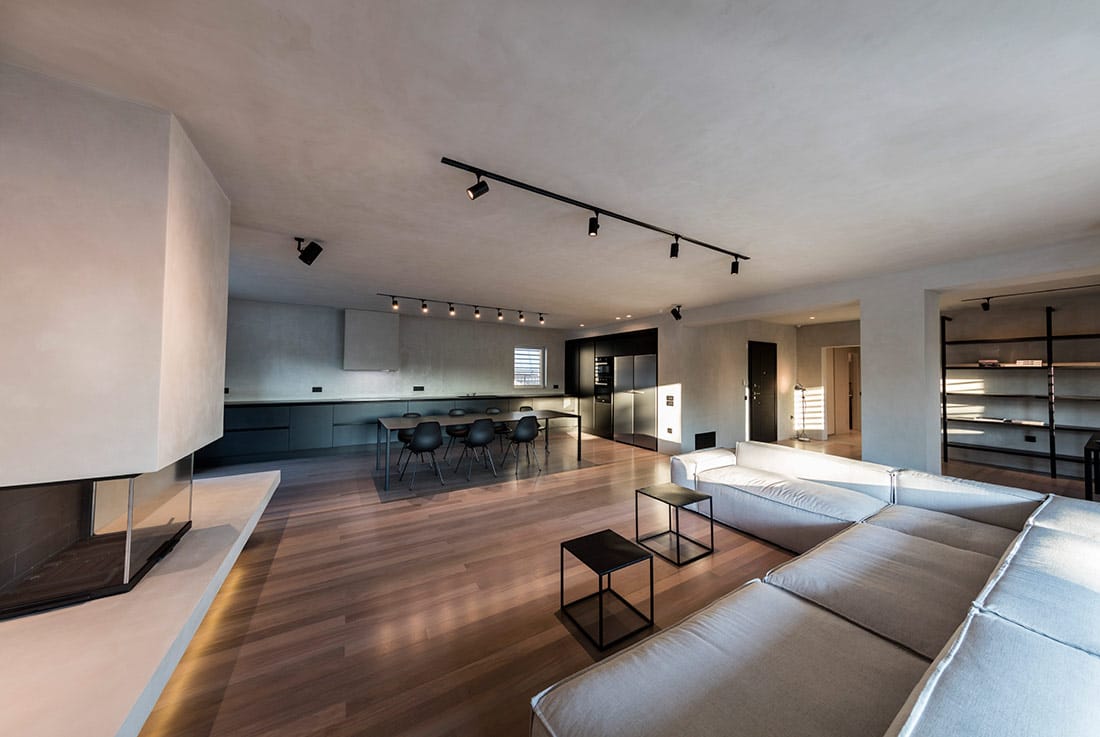 From Maximalism to Minimalism; GEM Architects; Petros Bazos, Vicky Emmanouilidou, Despina Gounaropoulou │BIG SEE Awards 2018
Come SEE and listen at Interior & wood design 180°
FREE ENTRANCE ONLY WITH ONLINE REGISTRATION!
vstopnice-mesec oblikovanja