The aim of the project was to give the village of St. Martin am Techelsberg a "centre" and thus also the community of Techelsberg am Wörther See a localised identity. This new building functions as a space-forming element in the village, with visual relationships to its church, rectory, chaplaincy and pub. The assembly hall is designed as a "landmark" in the middle of the structural ensemble and is oriented towards the square and in view of the southeastern landscape area. This connection accentuates the identity-forming elements of the place. All essential functions are located on the square level, while partial areas are accommodated in the basement. The building's interior areas are closely interlocked with the exterior areas of the square, thus creating flowing transitions. The village square "merges" with the foyer, Citizens Service and communication areas. The multi-purpose hall can be opened generously towards the square as an extended spectator area. The community hall is a visible "landmark", while the administrative areas with their extensive roof greenery recede into the background.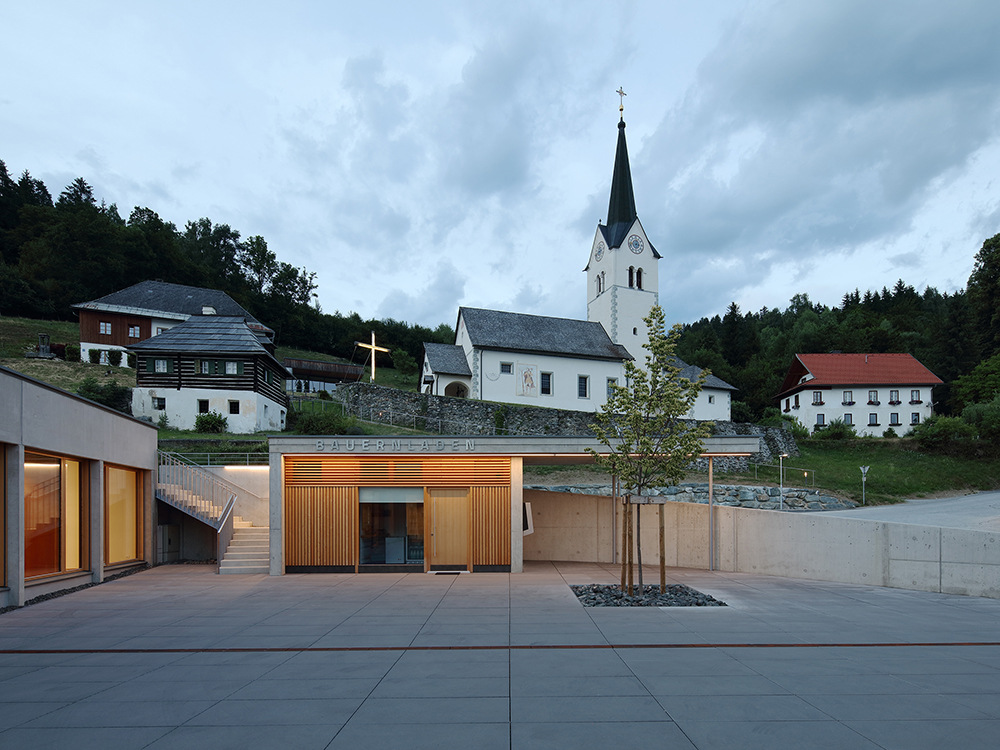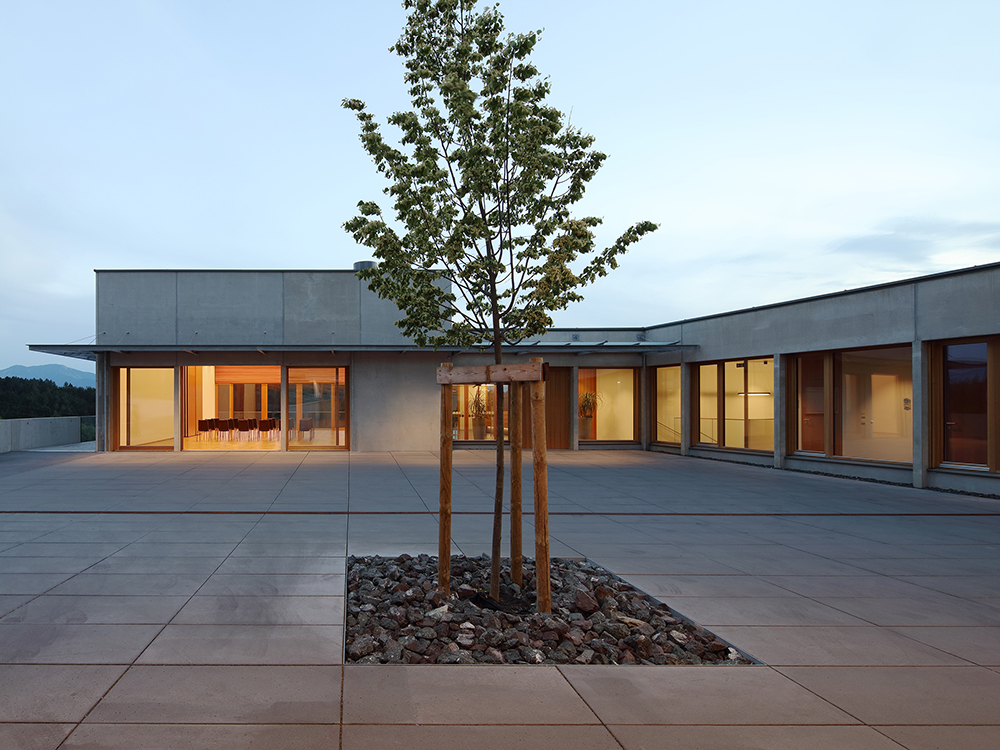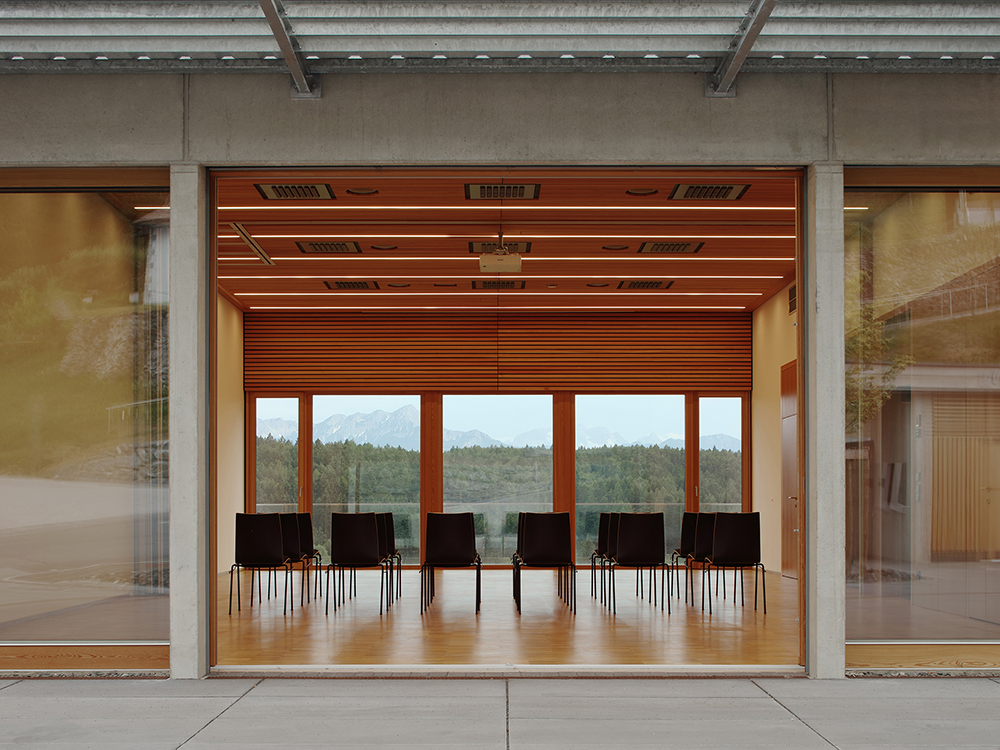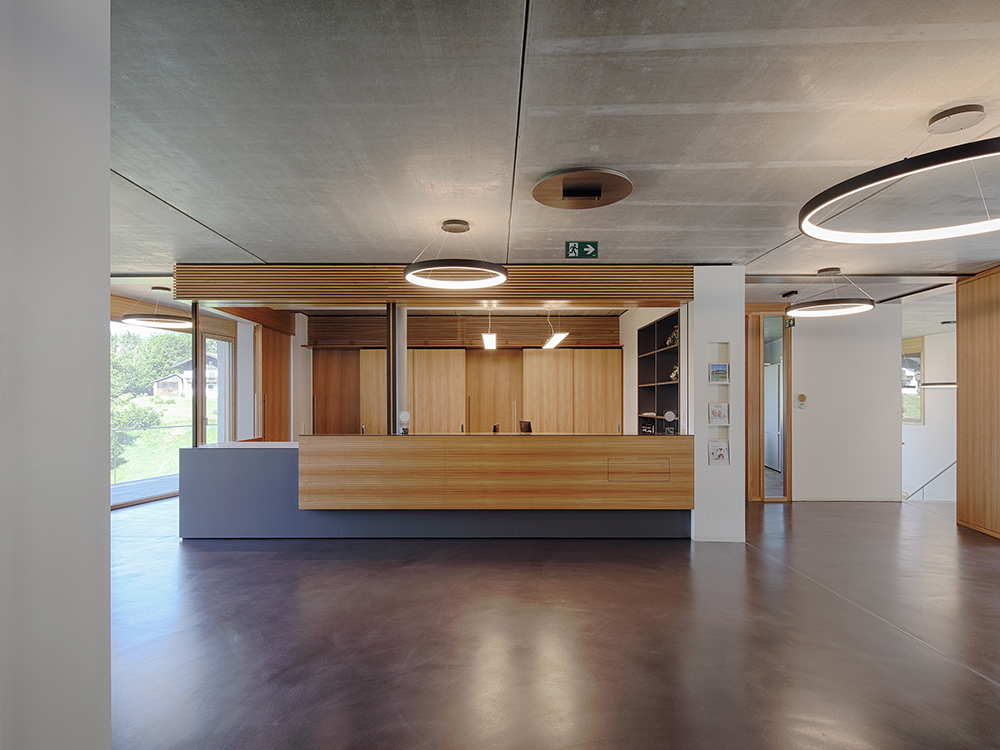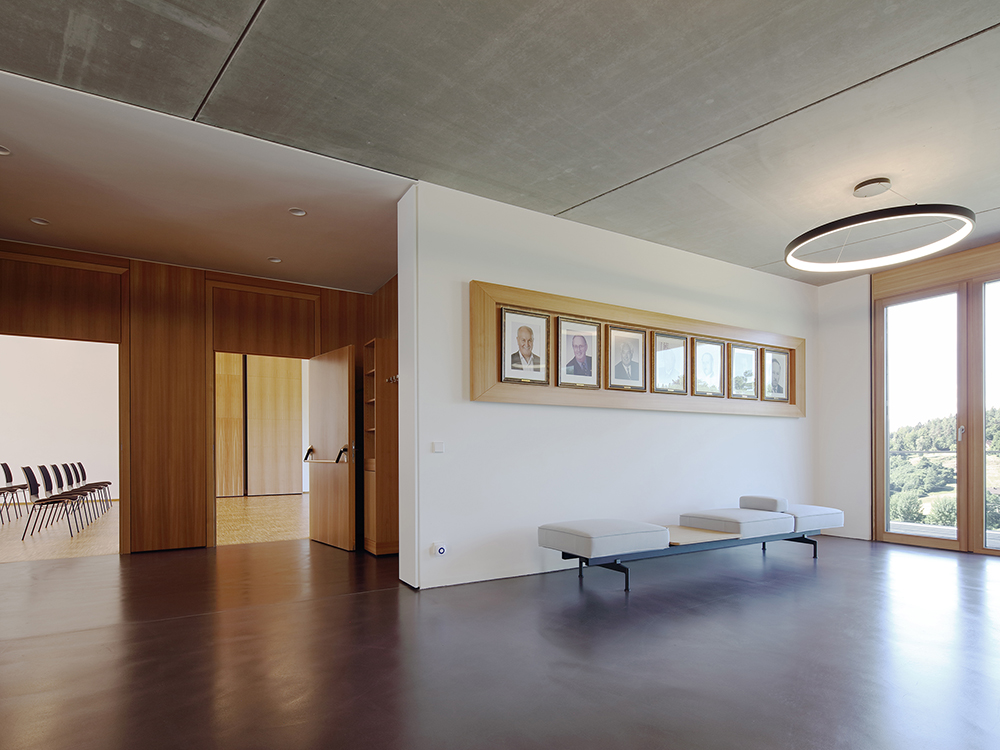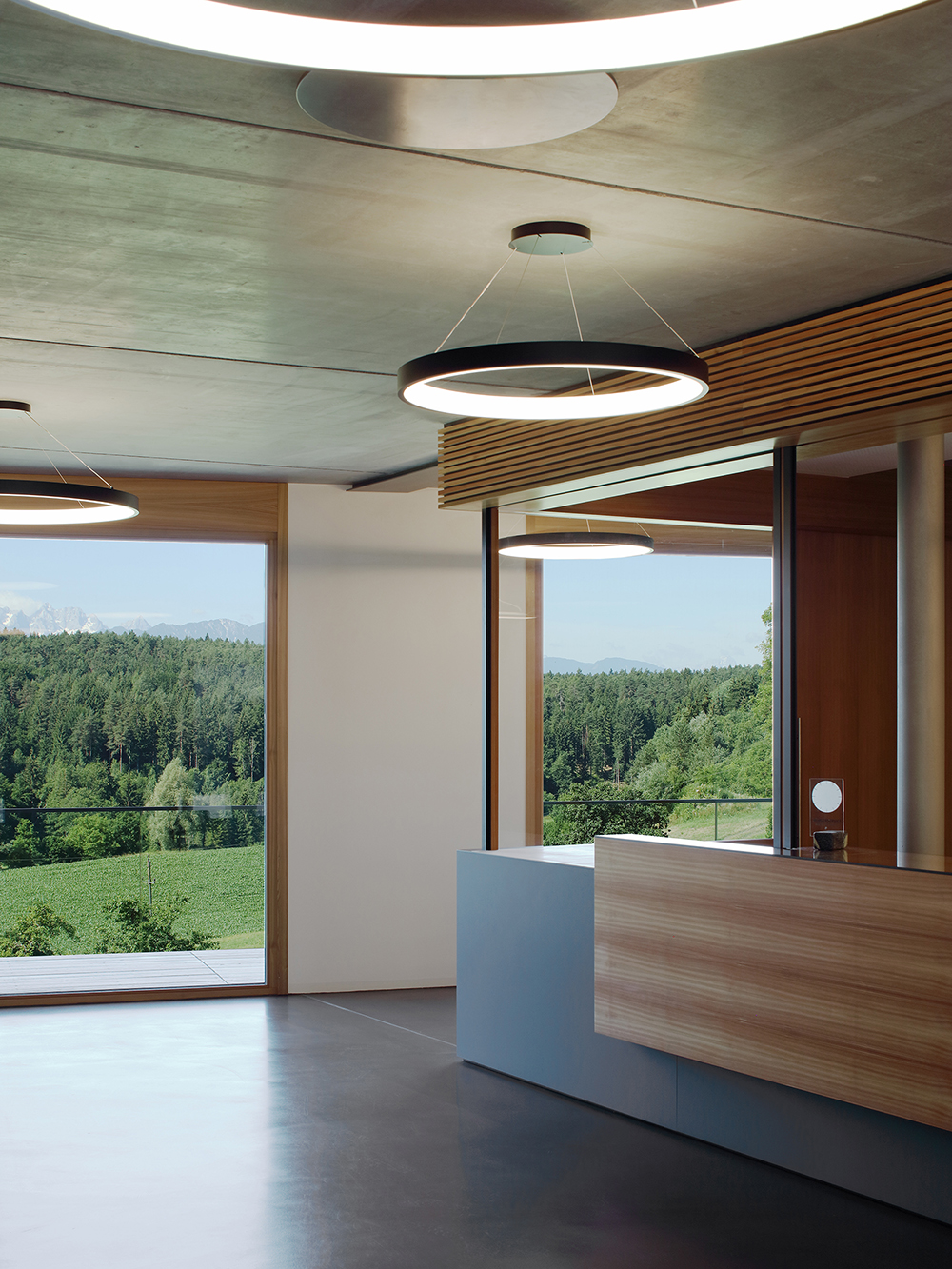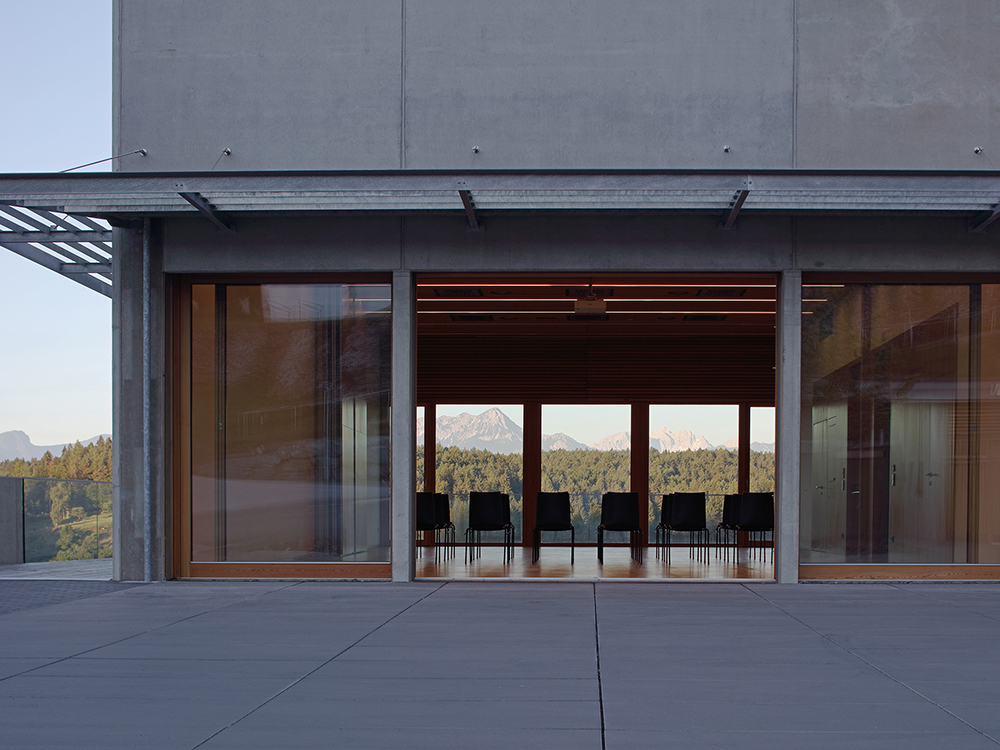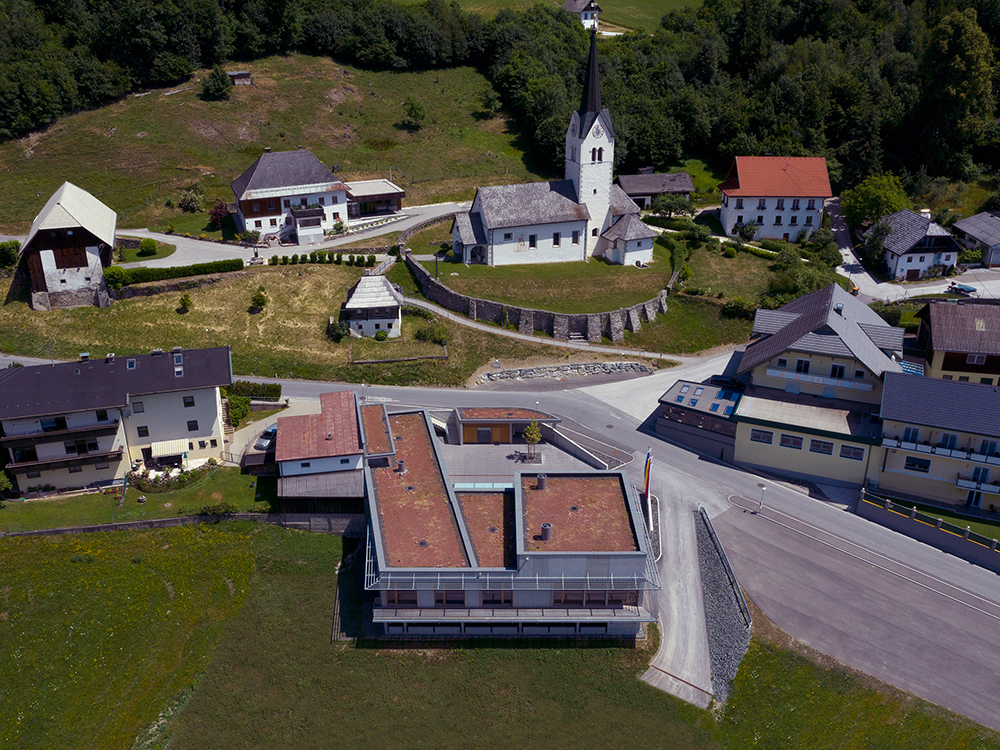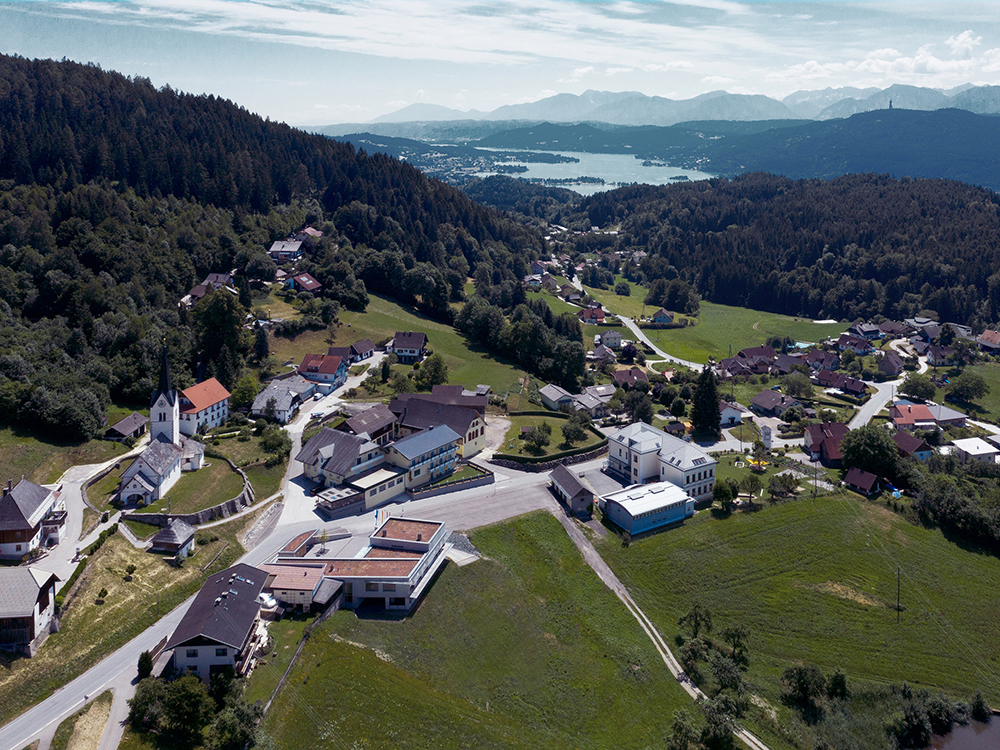 Credits
Architecture
Spado architects; Ernst Roth
Client
Community of Techelsberg am Wörther See
Year of completion
2018
Location
St. Martin am Techelsberg, Austria
Total area
3.424 m2
Site area
875 m2
Photos
Christian Brandstätter
Stage 180°
Project Partners
Structural Engineering: Martin Mitterdorfer, Executing companies: Facade, roof, masonry: Strabag, Windows, doors: Tischlerei Lobnig, Carpenter: Kandussi Dachdeckerei & Zimmerei, Dry construction: Buxbaum Trockenbau, Painting: Purple red, Tileslayer: Pacher & Satz, Locksmith: Schlosserei und Kunstschmiede Eiper KG, Core drilling: Betonschneiden Lercher GmbH, Insulation: Deurotherm, Locking system: Mailänder Sicherheitstechnik, Electrical installations: Elektrotechnik Kropiunik, Sanitary, Heating, Ventilation, Climate: Markus Stolz GmbH & Co KG, Lighting design/equipment: XAL, Floors: Schatz Floors, Furniture: Bene, Carpentry End / Mobile Separation: Firma Ing. Josef B. Albel, HUFCOR Deutschland GmbH, Sun protection: Zerz Gmbh, Building art: Wolfgang Grossl, Inscription: Roither Werbetechnik e. U.
Related posts
Powered by