Székesfehérvár was founded around the year 1000. Many historical and ecclesiastical treasures have been preserved, which the Diocese has also sought to showcase in modern conditions. The SZEM Museum Collection Storage was built next to the Bishop's Palace Garden, linked to the towering angel monument. Integrating the newly excavated medieval castle wall, the contemporary building stands as a kind of guardian of and gate to the city centre. The building is also a visitor centre, as the destination of the Hungarian Holy Family Pilgrimage Route. Visitors can learn about the history of the diocese and its institutions through an interactive exhibition and take part in museum education sessions. The building also gives place the repository for the museum's archives and library, a lapidary of medieval stones, and a workshop space as well.
What makes this project one-of-a-kind?
The Museum Collection Storage is in Székesfehérvár, one of Hungary's most important historical cities, where kings were crowned thousand years. The need has arisen on the part of the Diocese to store the valuable documents and heritage collected over the centuries in a worthy and contemporary new building. The site is next to the Bishop's Palace Garden in the city centre.
The design was influenced by 3 key criteria:
· The new building must simultaneously react in a contrasting way, displaying a motif of initiation as the first building on the street, while at the same time marking a pronounced closure of the existing city wall.
· The building should be adapted to the Prohászka monument (1939–43). The wall that runs from the base of the statue towards the street was left unfinished.
· The northern wall of the Monostor Bastion was discovered on the site during the archaeological excavation prior to construction. The wall was built in 1601, using the building stones of the royal basilica (~1230).
The designed building with its strong contours and solidity has the character of a bastion, at the same time it displays its present day-function and modern architecture. The existing stone wall continues as a cladding on the new building. The wall of the monument and the new building elements are linked together. What the builders in the past had started the present architects could finish. To ensure a proper fit, a map-like plan was prepared by surveying the existing wall stones, considering dimensions, and carving techniques. Around 700 individually signed stone elements were installed. Discovering of the medieval Bastion was an unexpected turn, but the design team took the opportunity in it. We integrated the medieval wall, making it part of the new building in a way that best preserves its significance, and condition. Complicated technical solutions were required to ensure its integrity. The design of the new spaces has been adapted to the geometry of the wall, ensuring visual contact from as many directions as possible.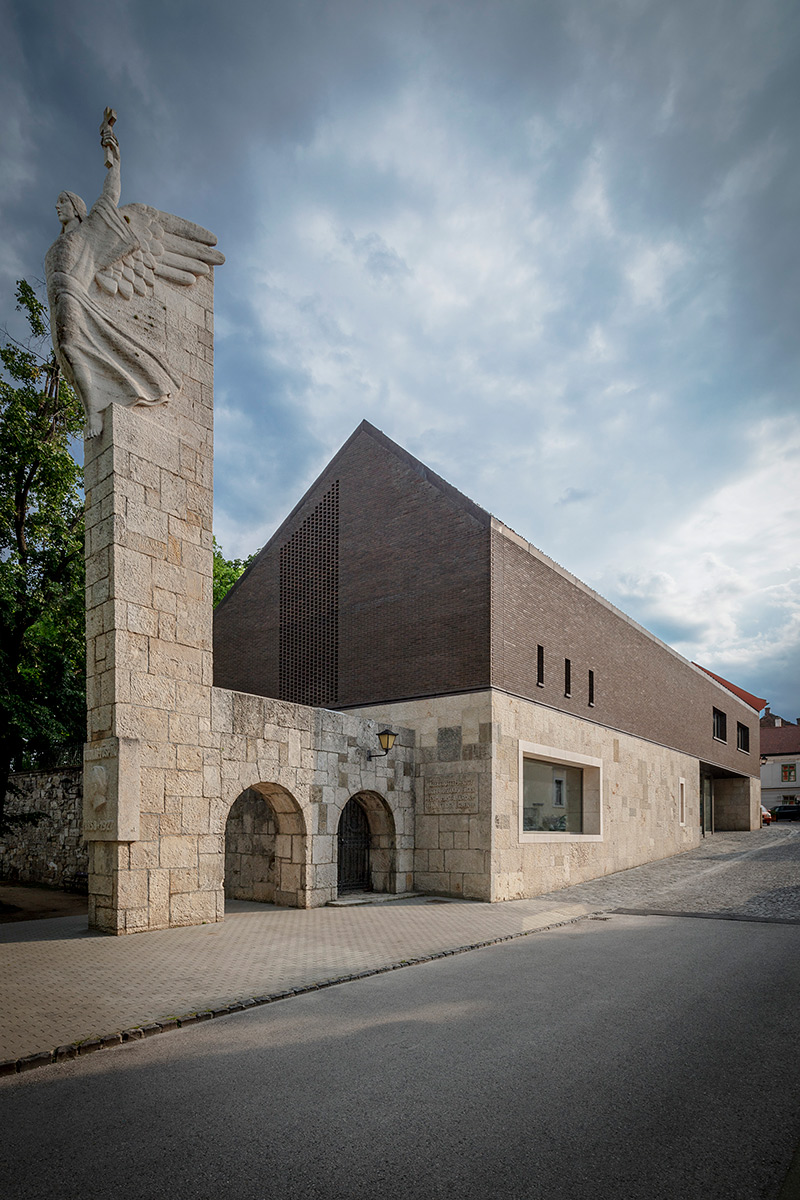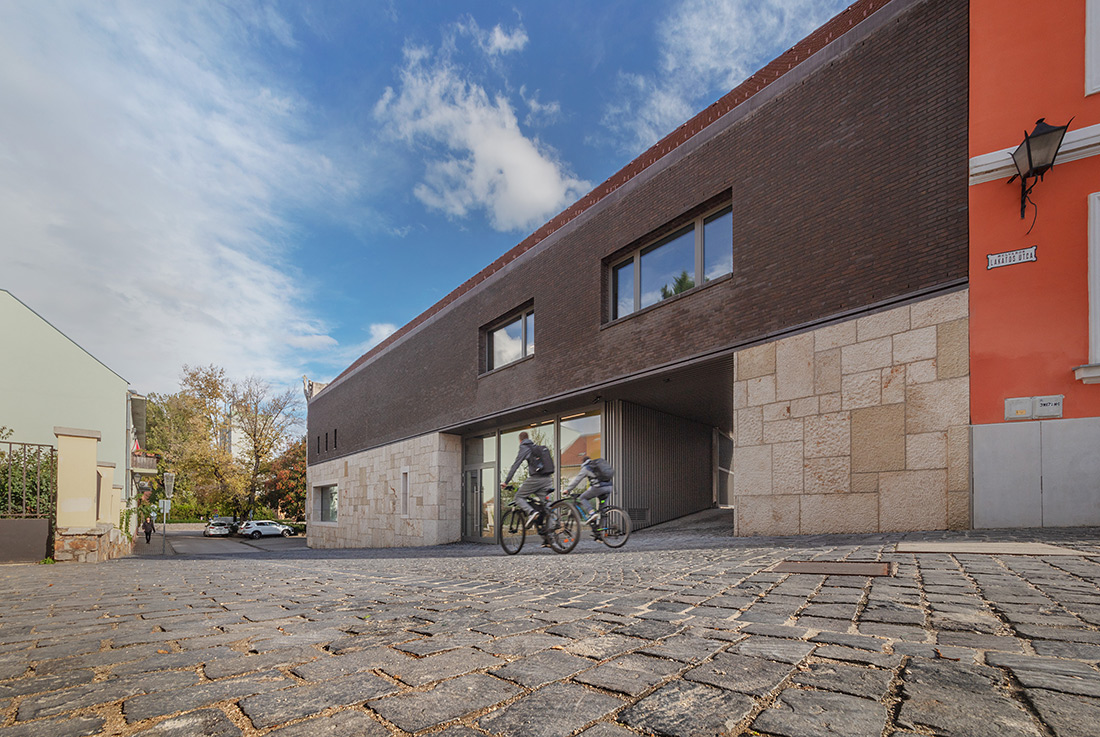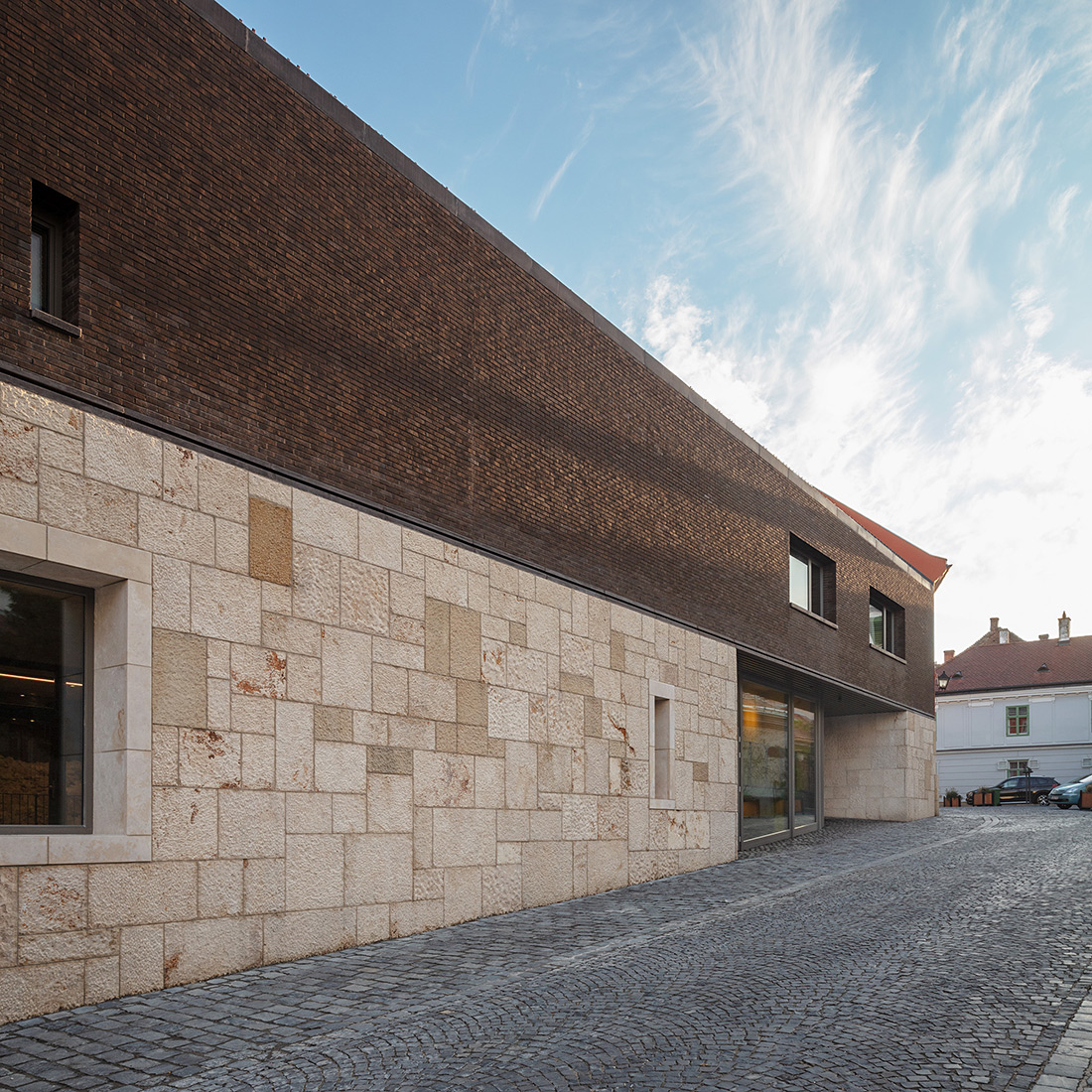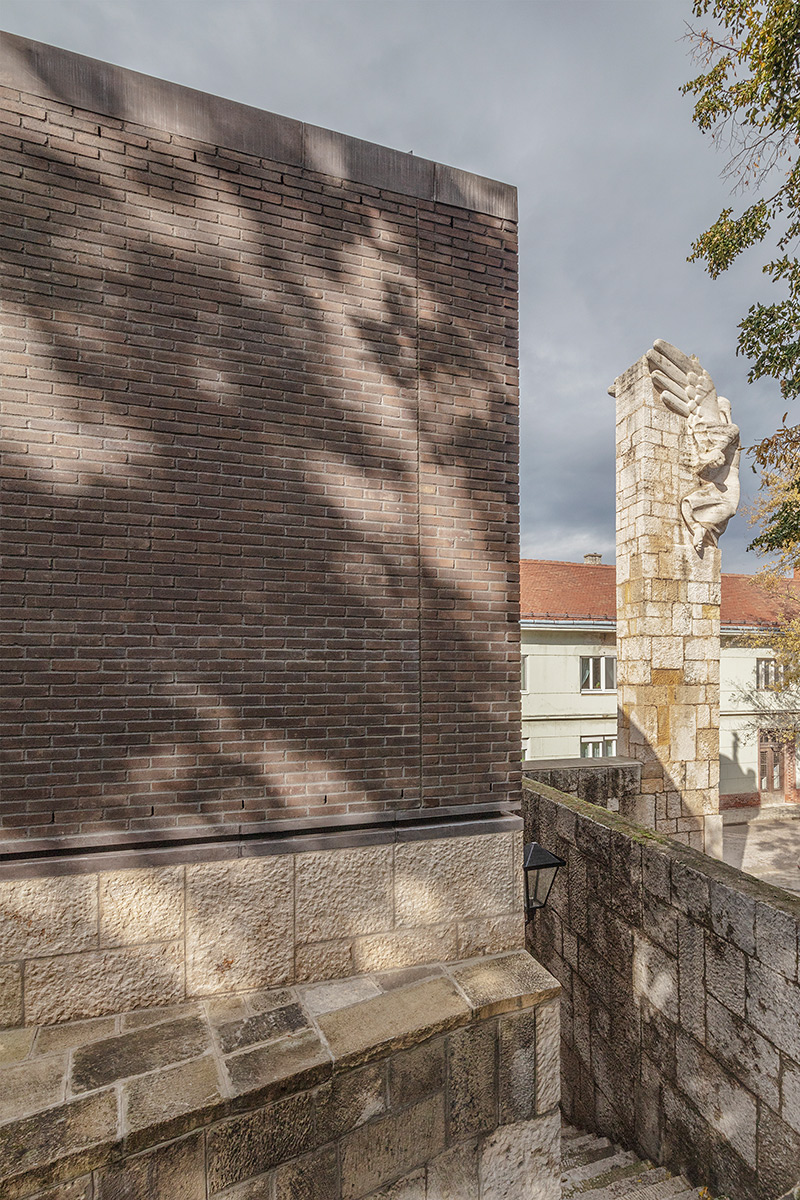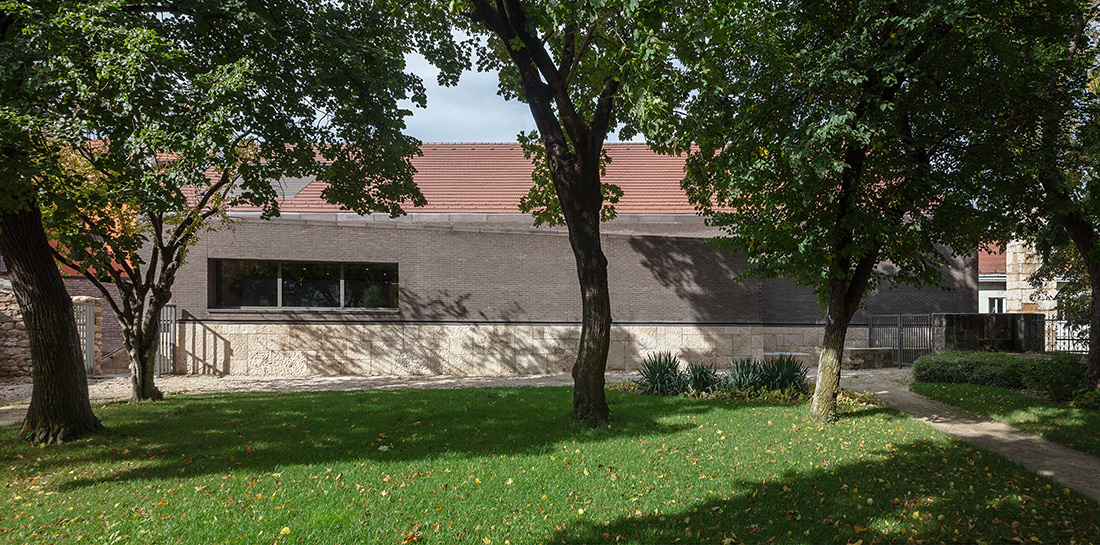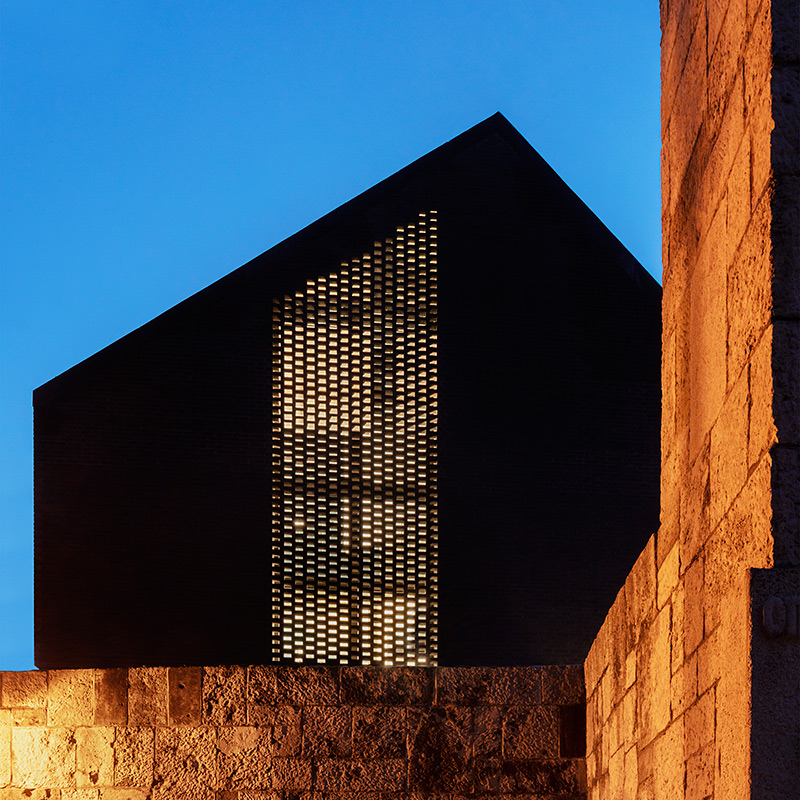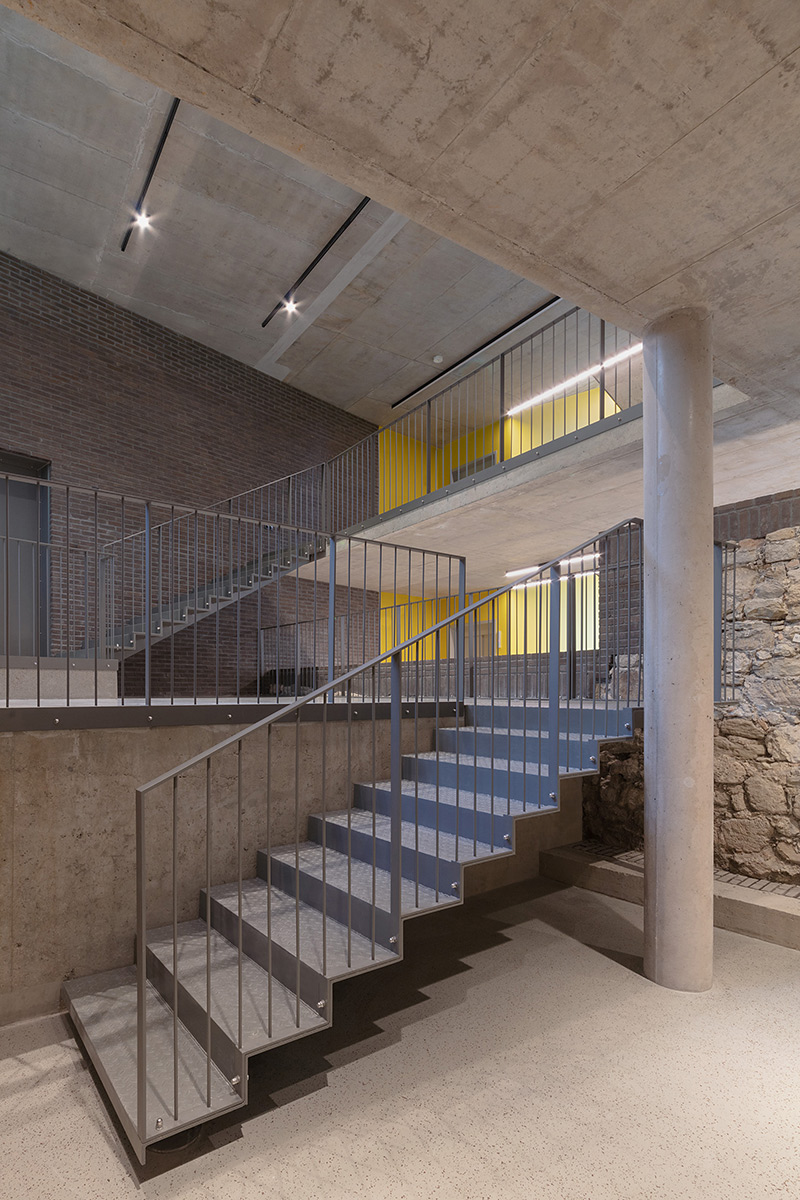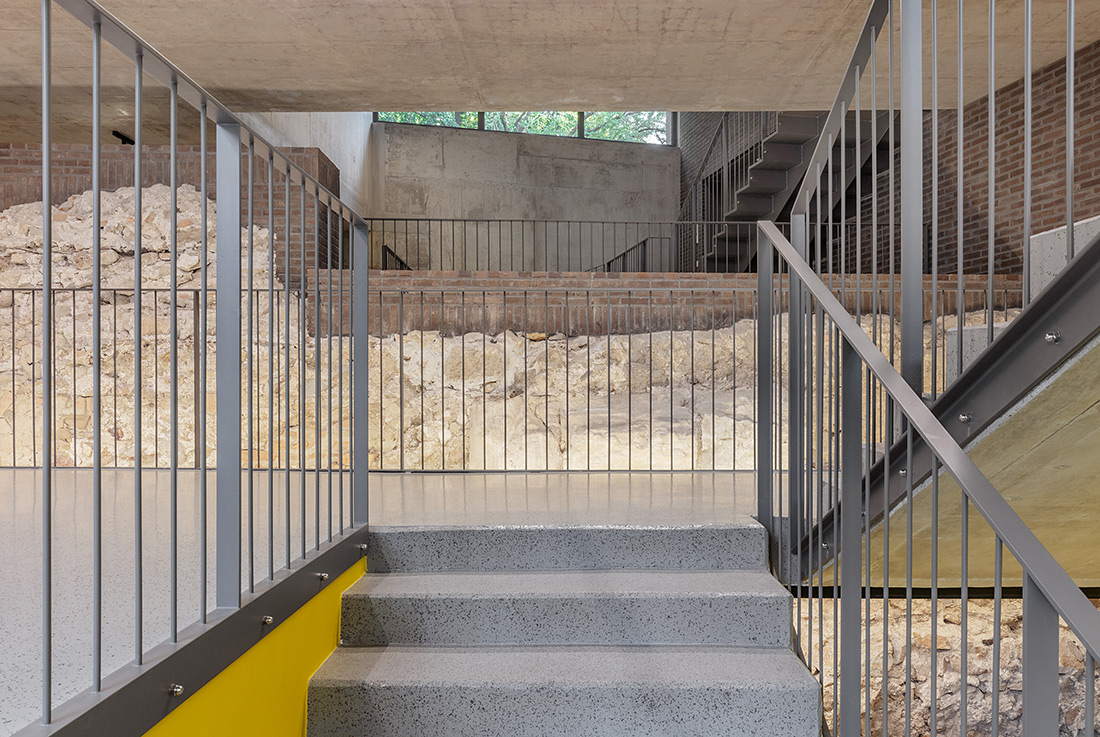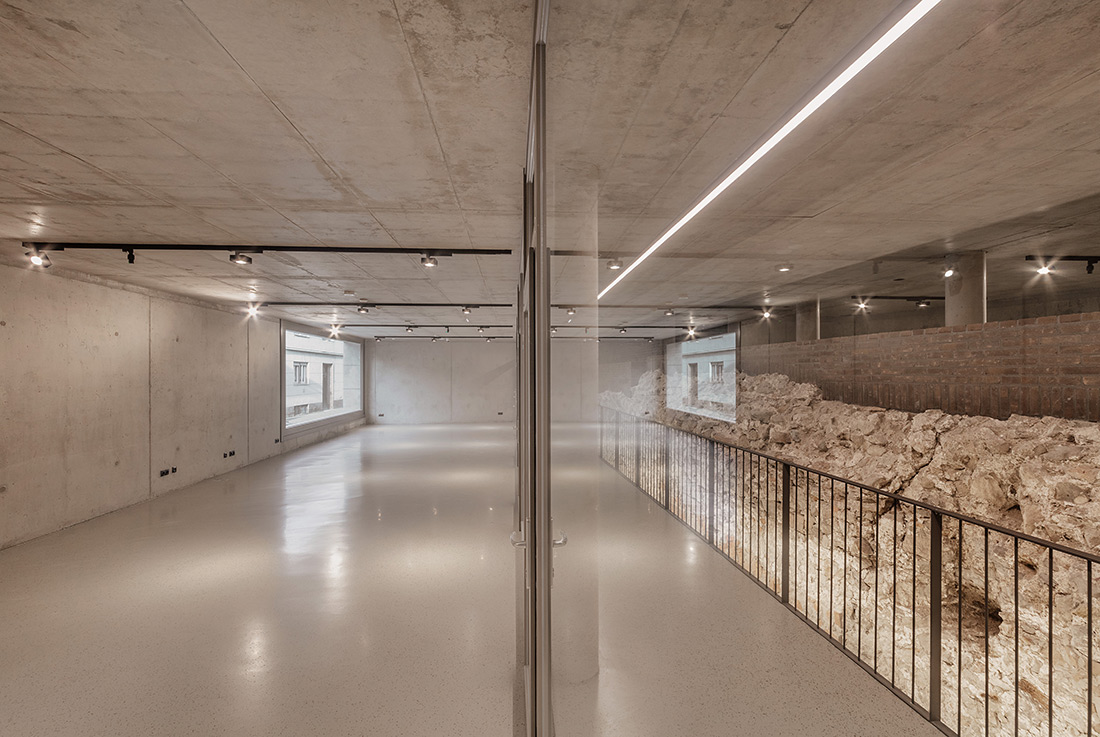 Credits
Architecture
Robert Gutowski Architects; Robert Gutowski
Design team
Barnabás Dely-Steindl, Hunor László Kovács, Béla Ákos Szokolay, Gáspár Bollók, Csongor Mizser
Building structures
Sándor Horváth, Gergely Tombi
Heritage protection
György Bartos
Archelogy
Zsuzsa Pethő
Landscape design
Zsombor Balogh
Structure design
Dezső Hegyi, Kata Gász, Tamás Ther
Engineering
László Lakner, Ádám Turi, Sándor Csia, Gyula Kerek
Fire protection
Ferenc Mikus, Szabolcs Bertók
Client
Székesfehérvár Diocese, Antal Spányi diocesan
András Smohay, Zoltán Csány, Mária Staudt, Zoltán Dr. Kúthy
Year of completion
2021
Location
Székesfehérvár, Hungary
Total area
800 m2
Site area
360 m2
Photos
Tamás Bujnovszky, Bálint Jaksa
Project Partners
Equinox Ltd., Lőrinczi Építő Ltd., Vandersanden Brick, Rockwool, Allight, Schüco
Related posts
Powered by