"Hostel Cube Apartment is a structure developed to be easily convertible from an eight-person community dormitory into a cosy private apartment for couples. The installation challanges the idea of being a piece of furniture: it is intended to operate as an architectural element instead that is capable of defining diverse spaces."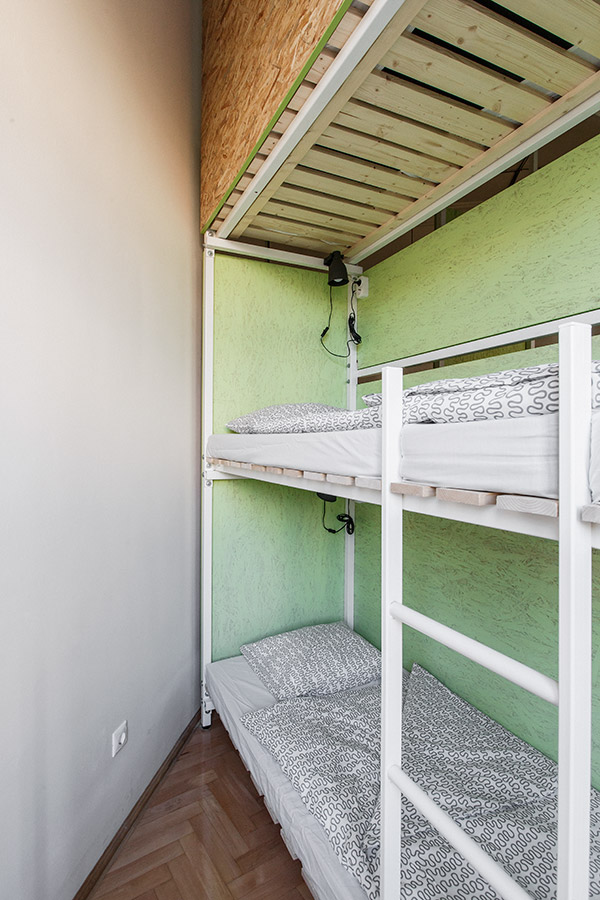 Program: PRTZN Architecture was asked to convert a historic residence in downtown Budapest into four individual units, each of which can be used as communal dormitory for eight people, but seasonally can be turned into private apartments for couples.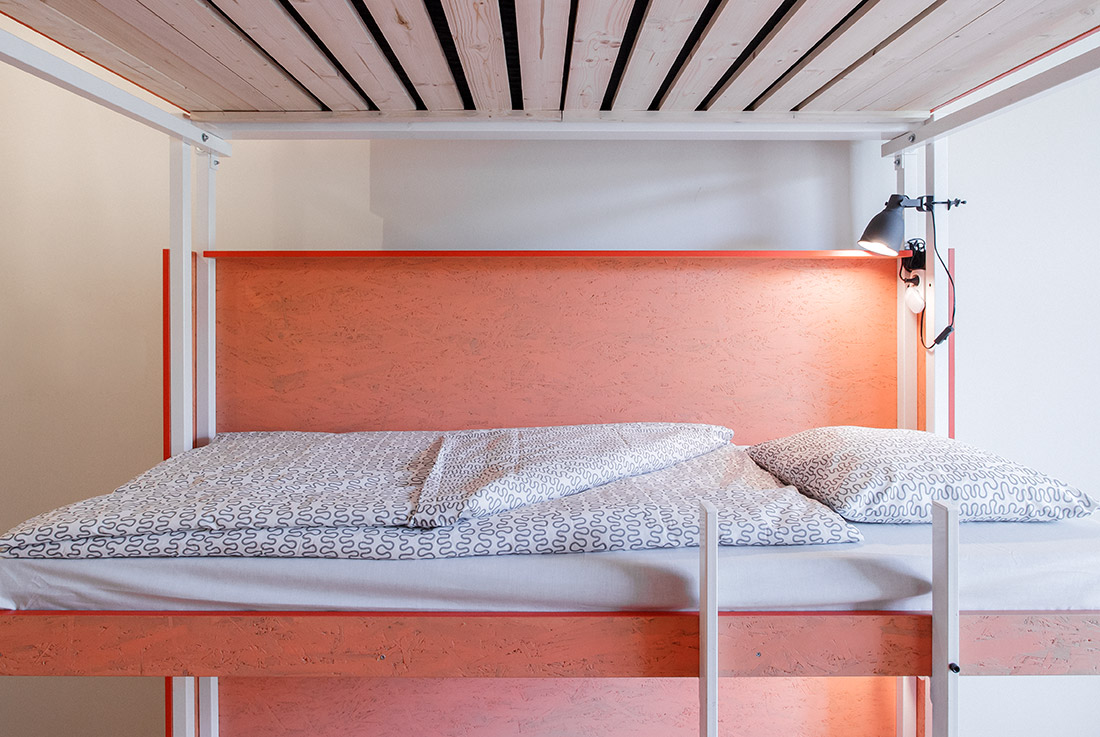 Challenge: How to accommodate eight people with adequate privacy and provide room for their daily activities as well? How to easily make the dormitory disappear and make a comfortable private apartment appear at the same place?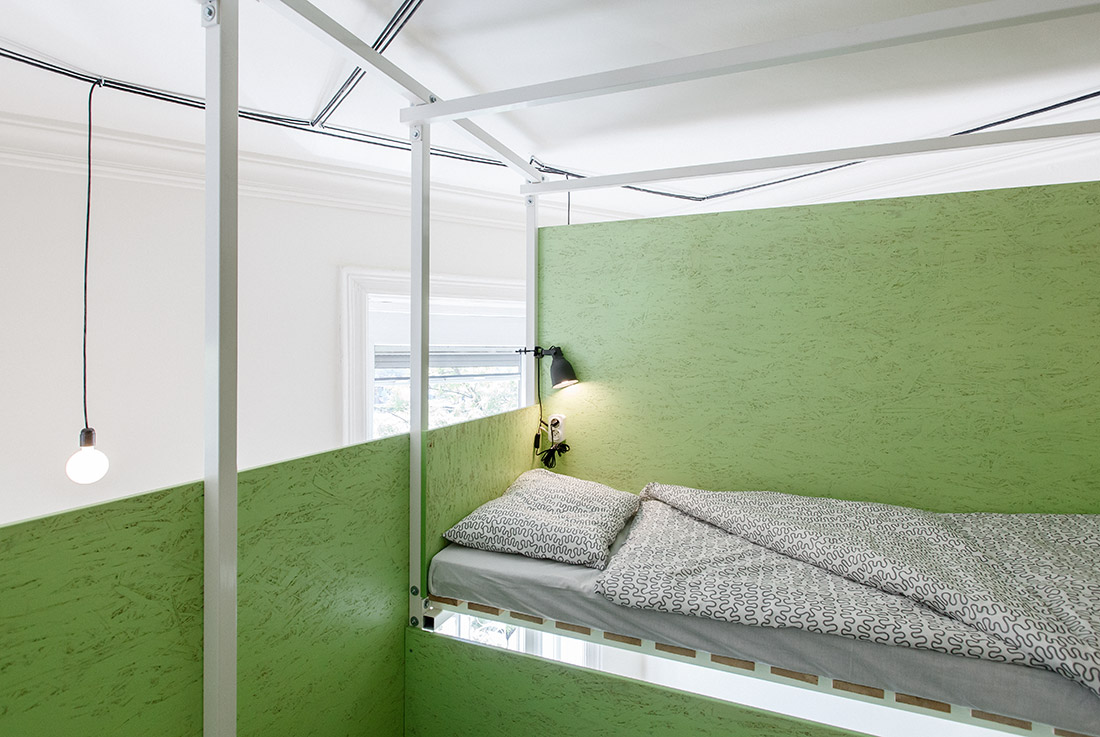 Project: A two-storey structure was developed for each room positioned in the middle in order to make room for a kitchen at the side of the entrance and a living area next to the window. In dormitory arrangement the beds are positioned in order to hide occupants visually from each other enhancing the sense of privacy. When used as private lodging, dormitory beds are converted into a double bed, a lounge and a wardrobe area by simply flipping and removing a few panels to serve the comfort of visitors.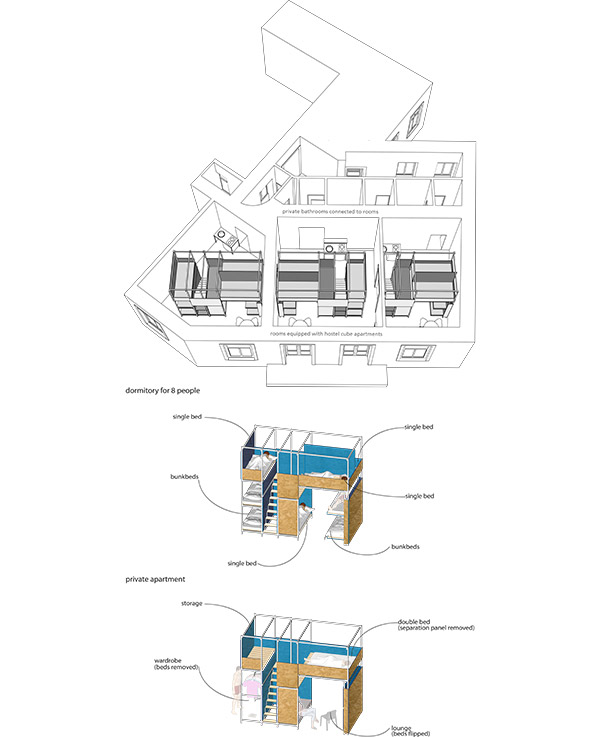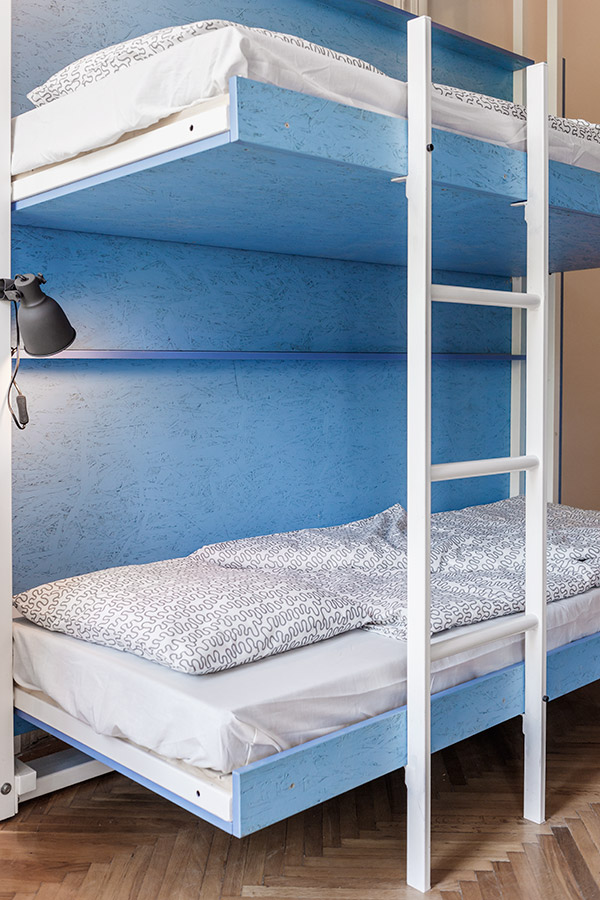 Gergely Hory, Zoltán Major and Péter Müllner formed PRTZN Architecture in 2013. We design and build simple, unconventional spatial interventions aiming to extend and develop unexpected values for the everyday usability of the human environment. Through our projects we critically investigate habits and conventions towards the built environment in order to challenge the status quo of the relationship between people and their environment. We use design as a strategy for experimentation: we are in constant search for new ways of how our space can be used.  Our projects are provide active lived experience for people through use implemented in various situations of everyday life. People produce space by their activities, we only want to empower them with means that expand possibilities.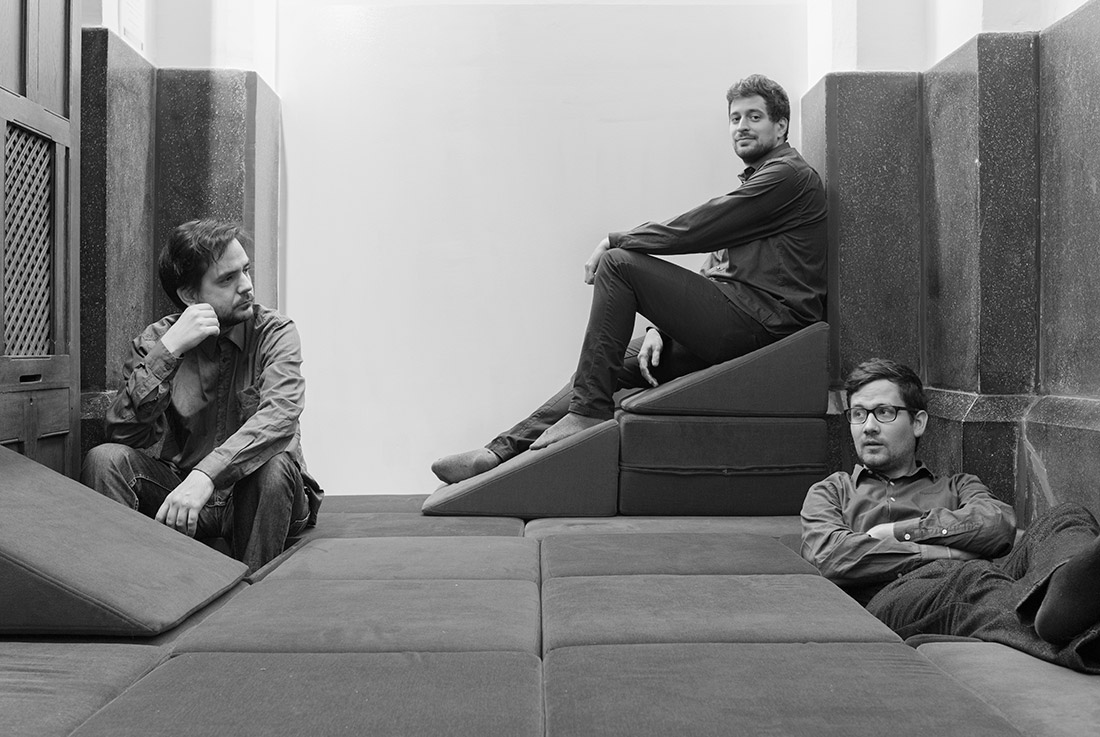 HOSTEL CUBE APARTMENT
Authors: Partizan Architecture; Gergely Hory, Zoltán Major, Péter Müllner
Client: Forguest Oktogon Ltd.
Photos: Balázs Danyi
Year of completion: 2016
Location: Budapest, Hungary
Total area: 204 m2