Swimming pool Vukovar is located on the site of the old, open-air swimming complex in which had been destroyed during the war of the 1990s. Work on the new project began in the far away 2004, in the subsequent 13 years the complex was designed, developed, redesigned, reworked, and in 2017 open to the public.
The building is a composite structure and a heterogeneous assembly, which simultaneously opens up and closes off; it accommodates rises and drops, floats, sinks, transforms; communicates with all of its users. Different entrances, corridors, walkways, halls and rooms compound into designed flows and passageways, defined by their various usage routines. The building expressively but purposefully shapes and lends itself to its variegated customers.
The steel structure, monumental installations, ventilation, heat and conditioning, lighting, technology, smart systems and the surveillance are all painted in anthracite grey. In strong contrast, the public spaces, stands, hallways and corridors are yellow.
What makes this project one-of-a-kind?
Because of various political and bureaucratic reasons and problems, for as long as 13 years the complex was designed, developed, redesigned, reworked, constructed, suspended and relaunched, finalized and concluded, tested and appraised and, at last in 2017, open to the public. Due to this fact, the lengthy and uncertain realization, its conclusion was marked with a grand opening ceremony and a communal sense of relief.
Text provided by the architects.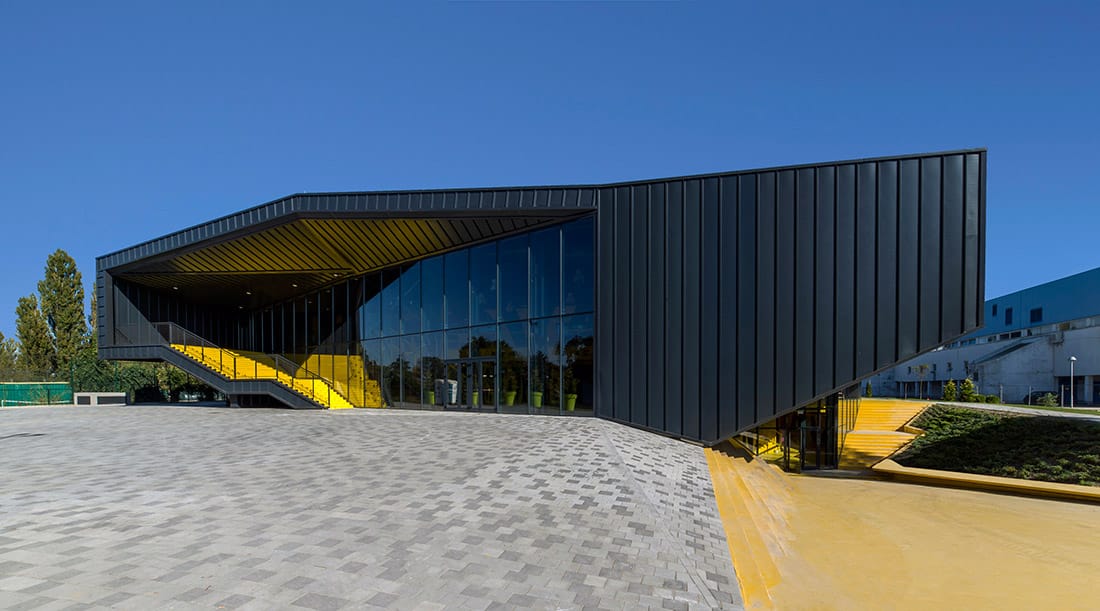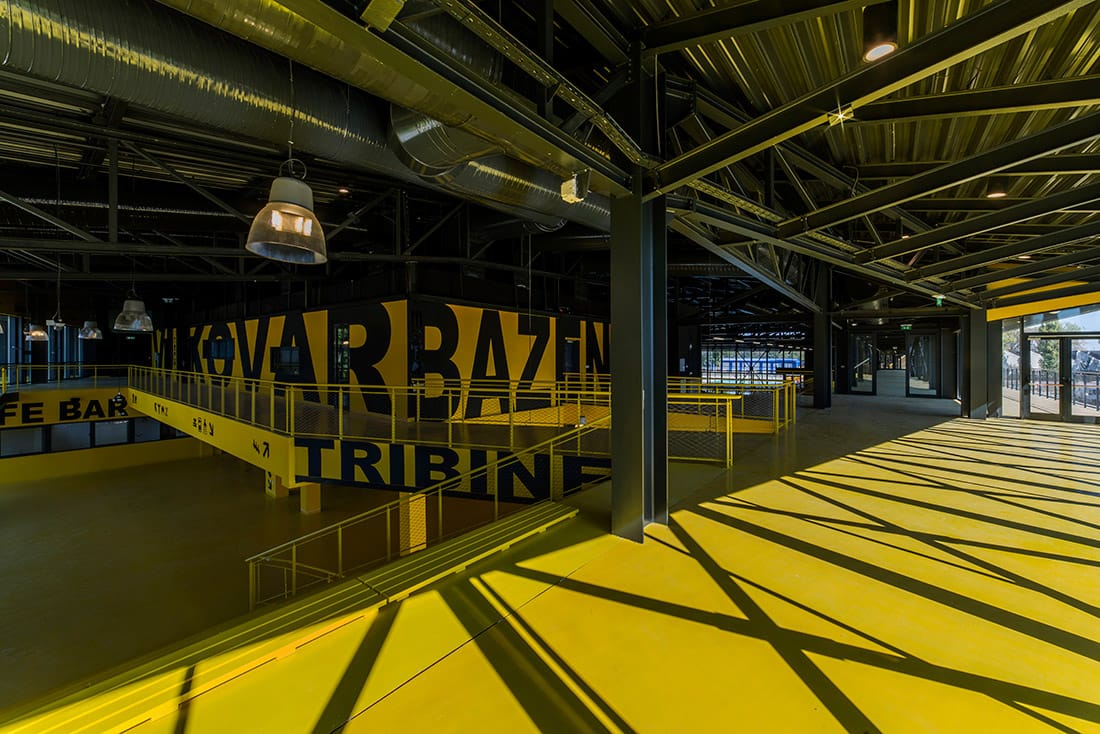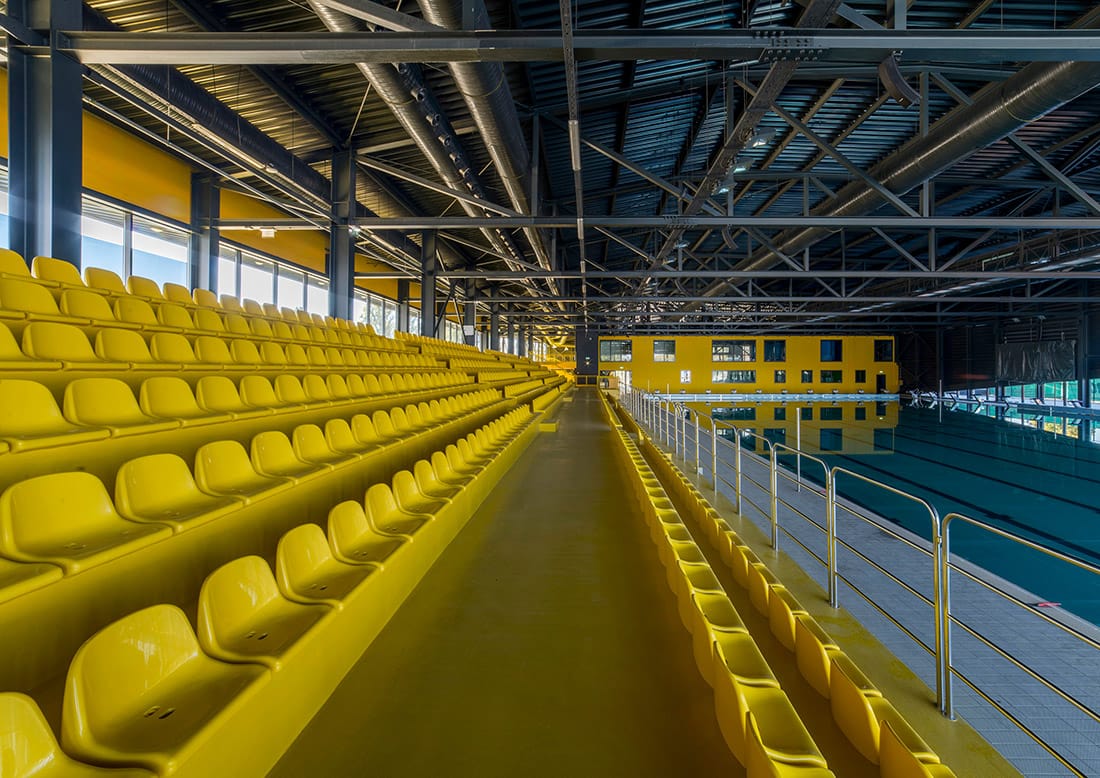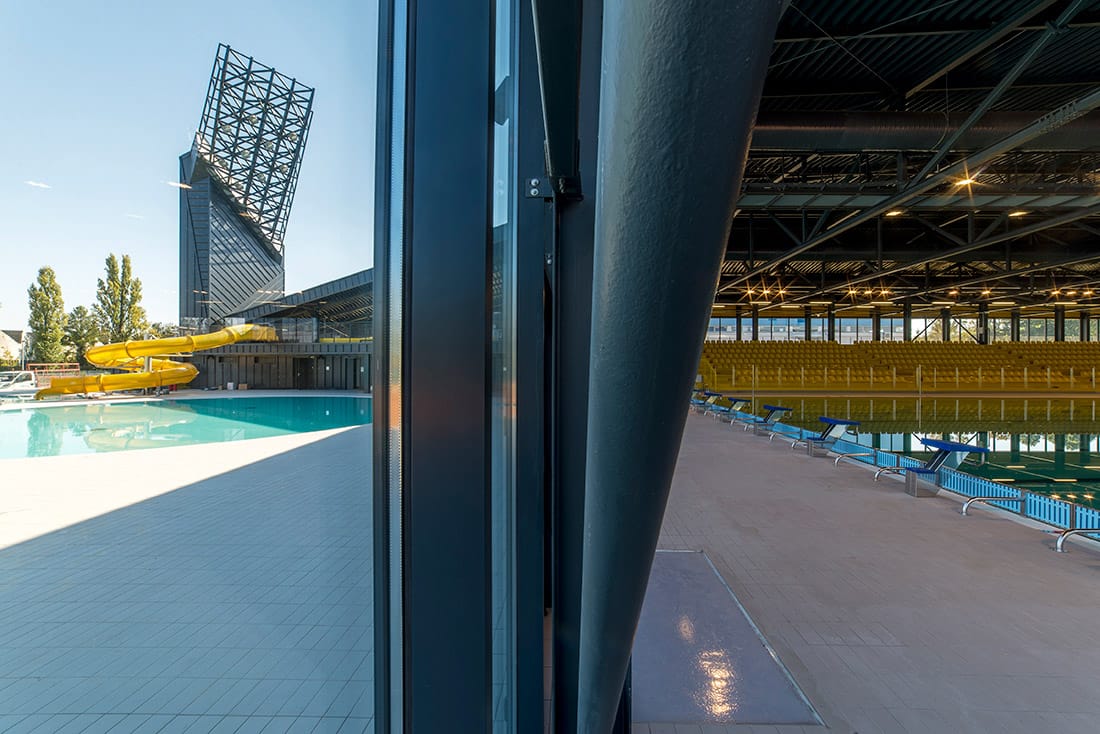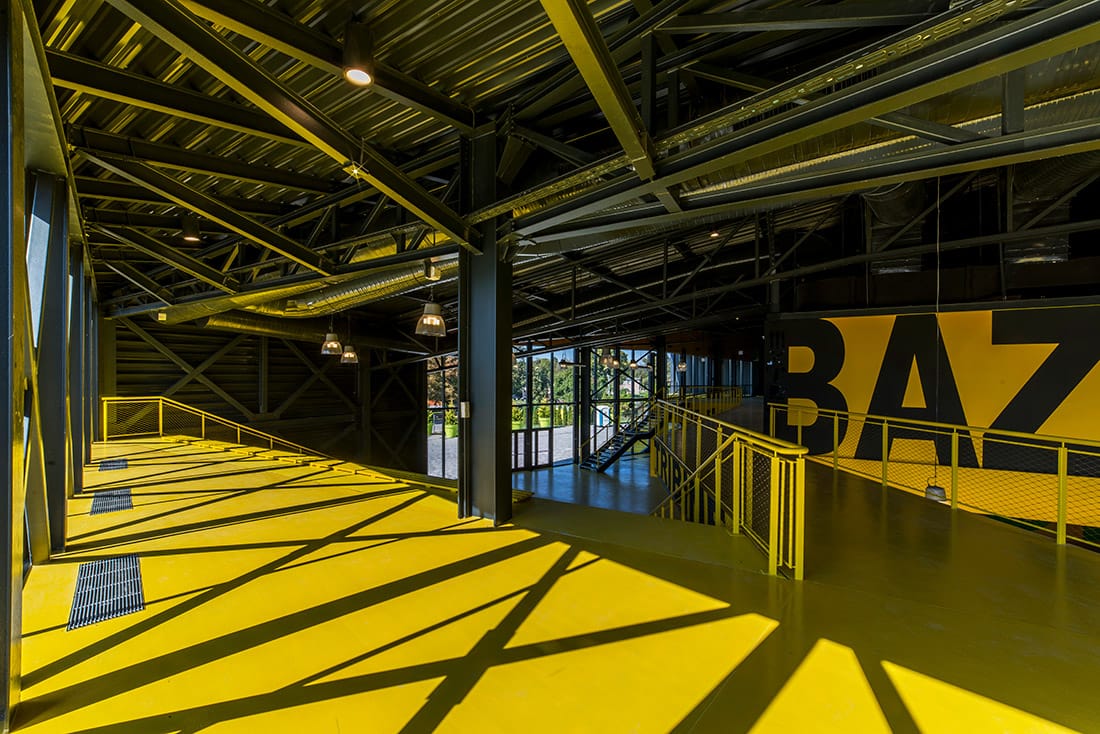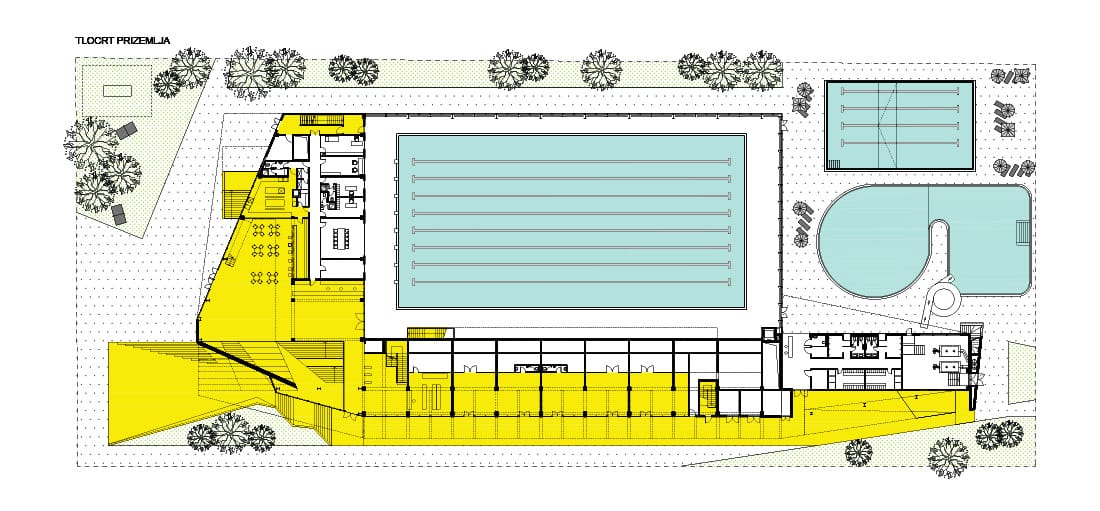 Credits
Architecture
Idis Turato; Turato Architects
Client
Fond za obnovu i razvoj grada Vukovara
Year of completion
2017
Location
Vukovar,Croatia
Total area
4.317 m2
Photos
Ivan Dorotić (Bosnić+Dorotić)
Project Partners
OK Atelier s.r.o., MALANG s.r.o.
Related posts
Powered by