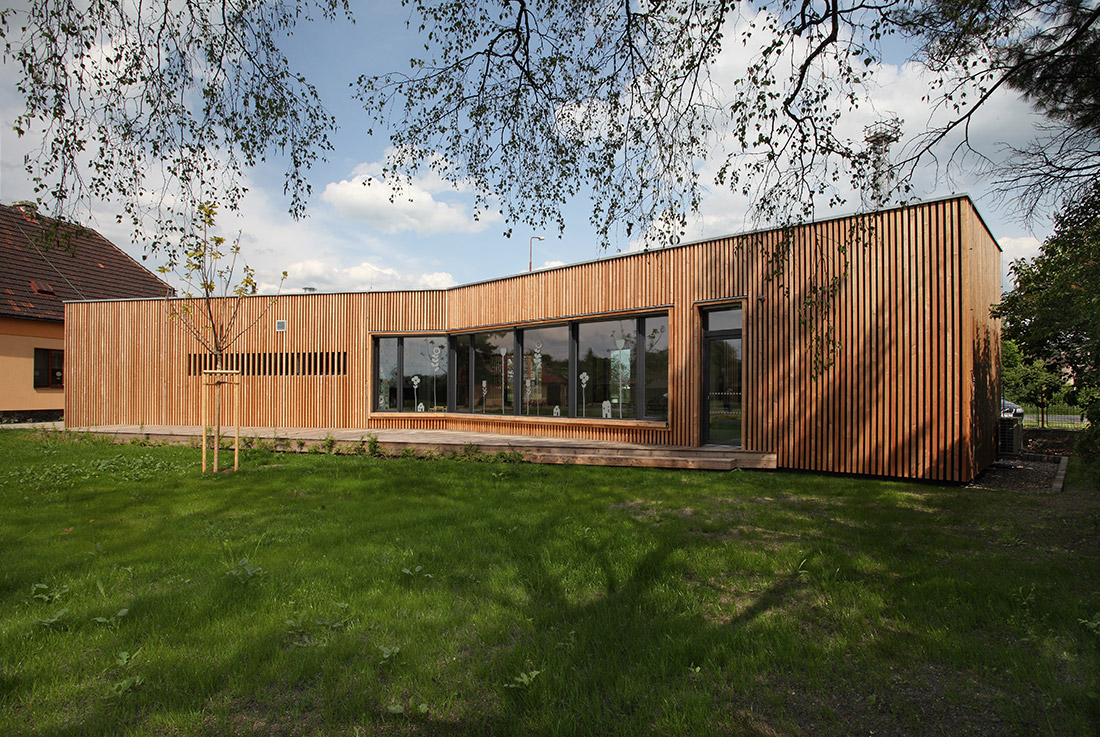 This new single-classroom building complements the existing nursery school with which it shares a plot serving for an outdoor stay of children. Its design uses the shape of the plot in such a way so that the building separates the garden from the road running alongside its eastern side. Its front facade faces the existing building, thus forming a natural central zone for the coming parents with their children. On the other hand, the flow of people at the entrance is protected from the view of the garden from the day room thanks to the break in the western facade. The glazing with lowered windowsills opens the day room into the garden. The design and layout arose not only from regulatory requirements, but also from talks and discussions held with teachers at the Všetaty nursery school. As such, it is based on rationality, visual interconnections of spaces, minimizing corridors and maximizing the floor area for children's play. The glazing invites the garden into the interior, provides plenty of light and a view of the greenery. All windowsills are lowered to the optimal height for children. And the interior door fanlights extend the spaces where the full door provides privacy. The entire building is designed as barrier-free. It is an example of an ecological structure with a healthy interior environment – a modern wooden structure from CLT panels, that is to say an object from a single living and sustainable material – wood.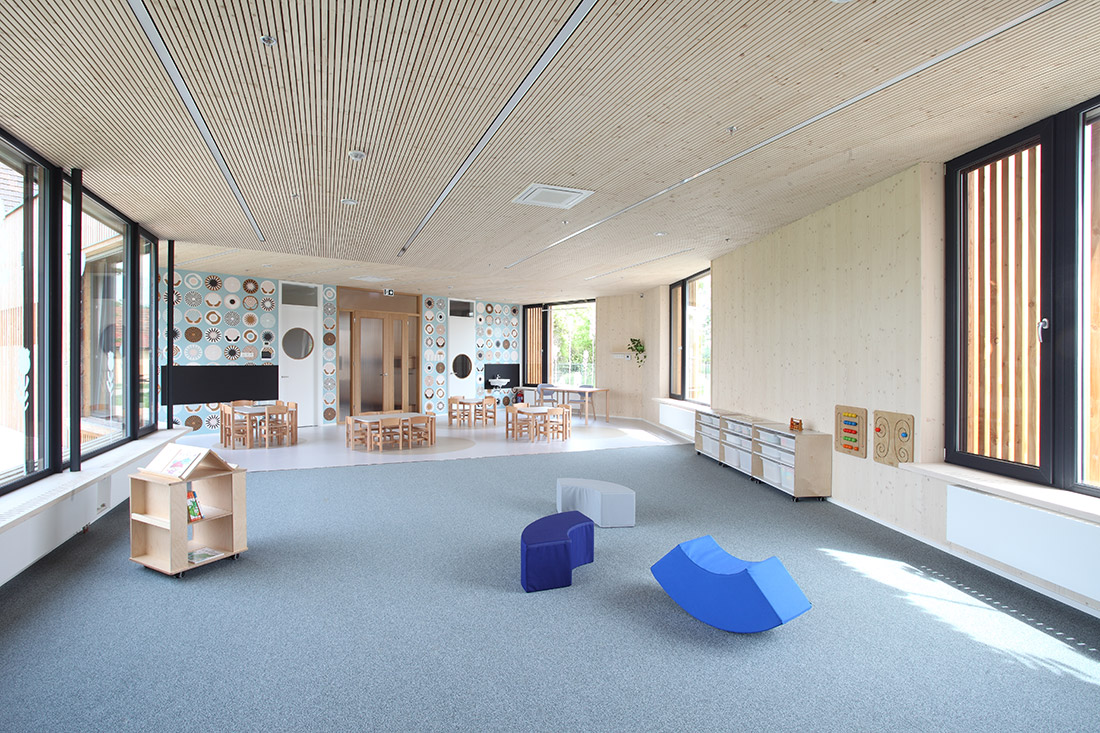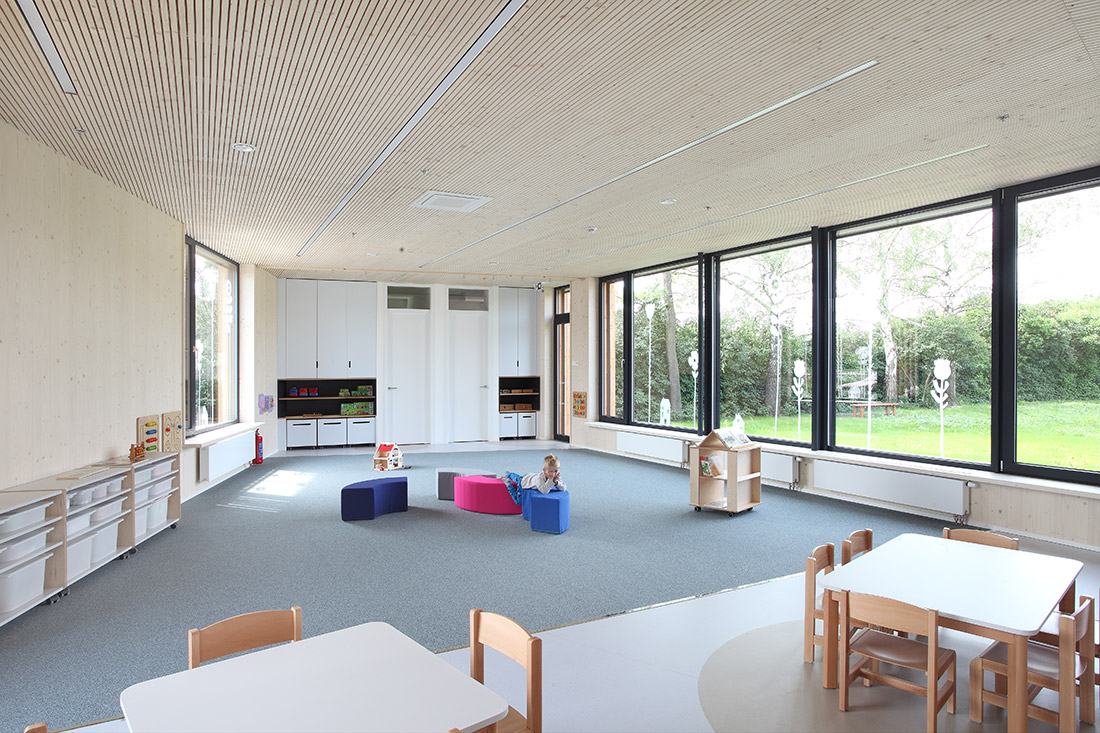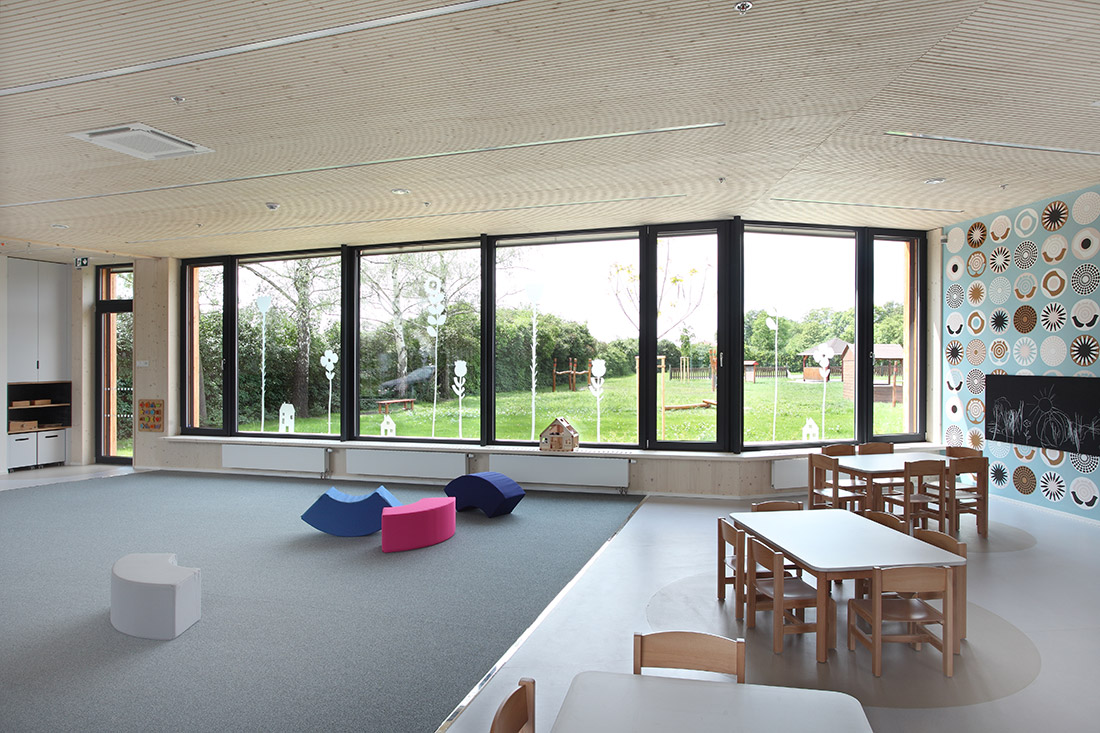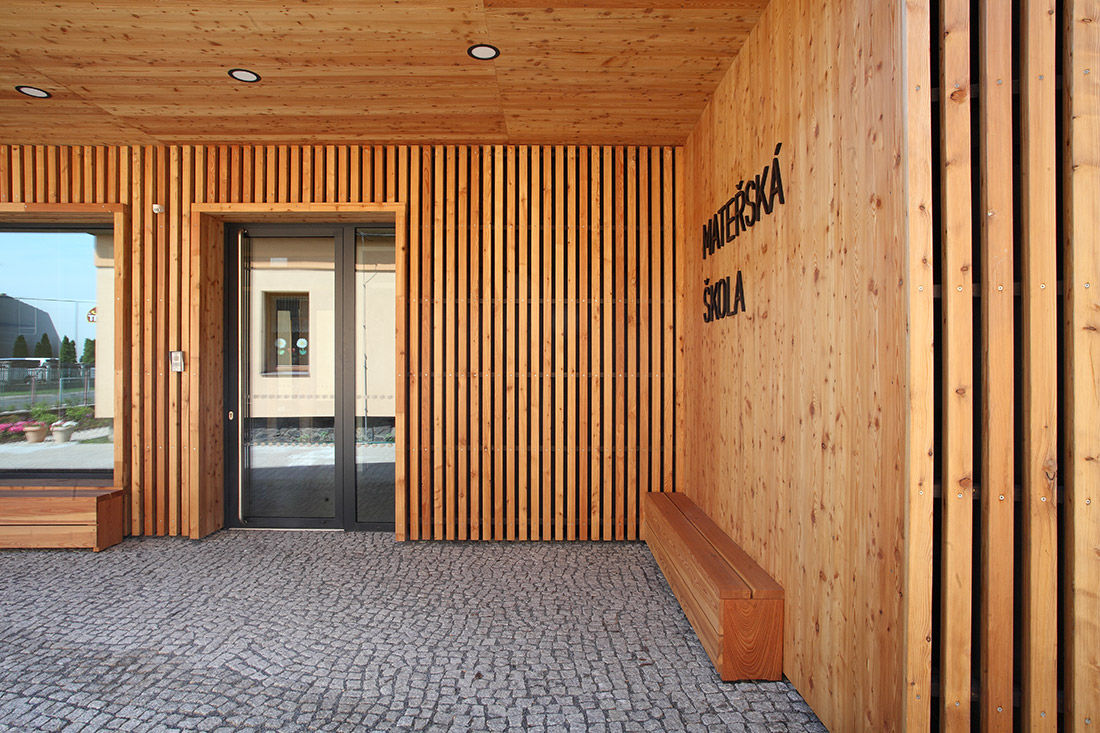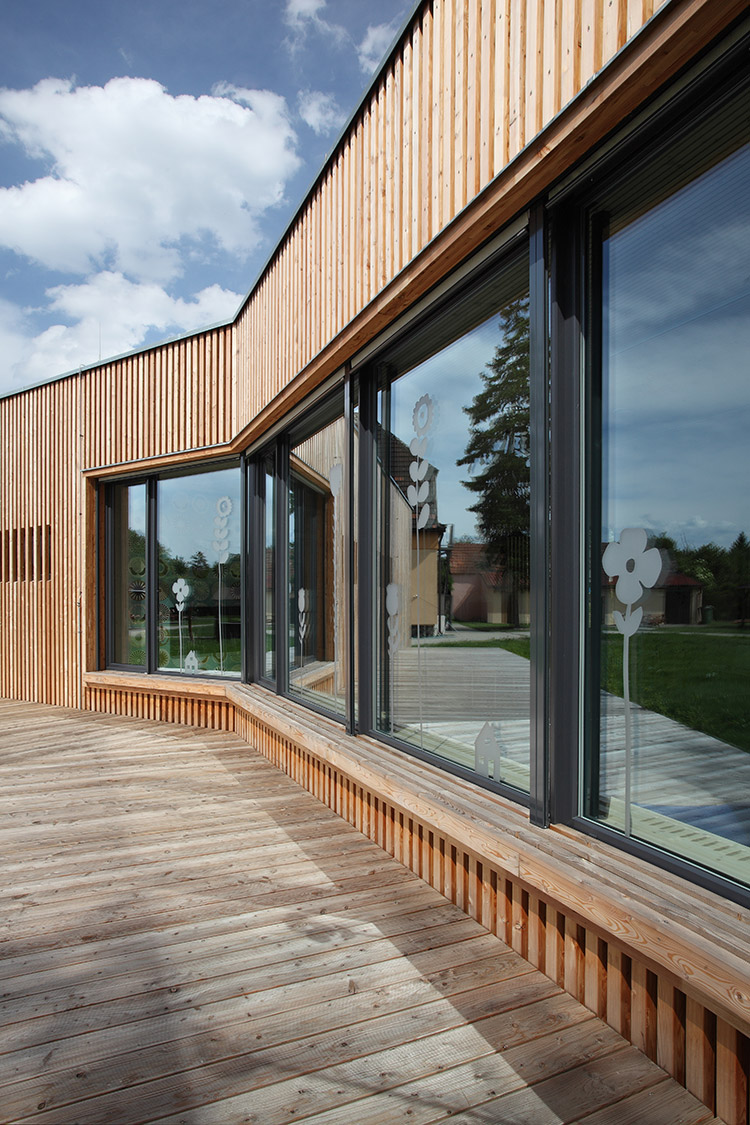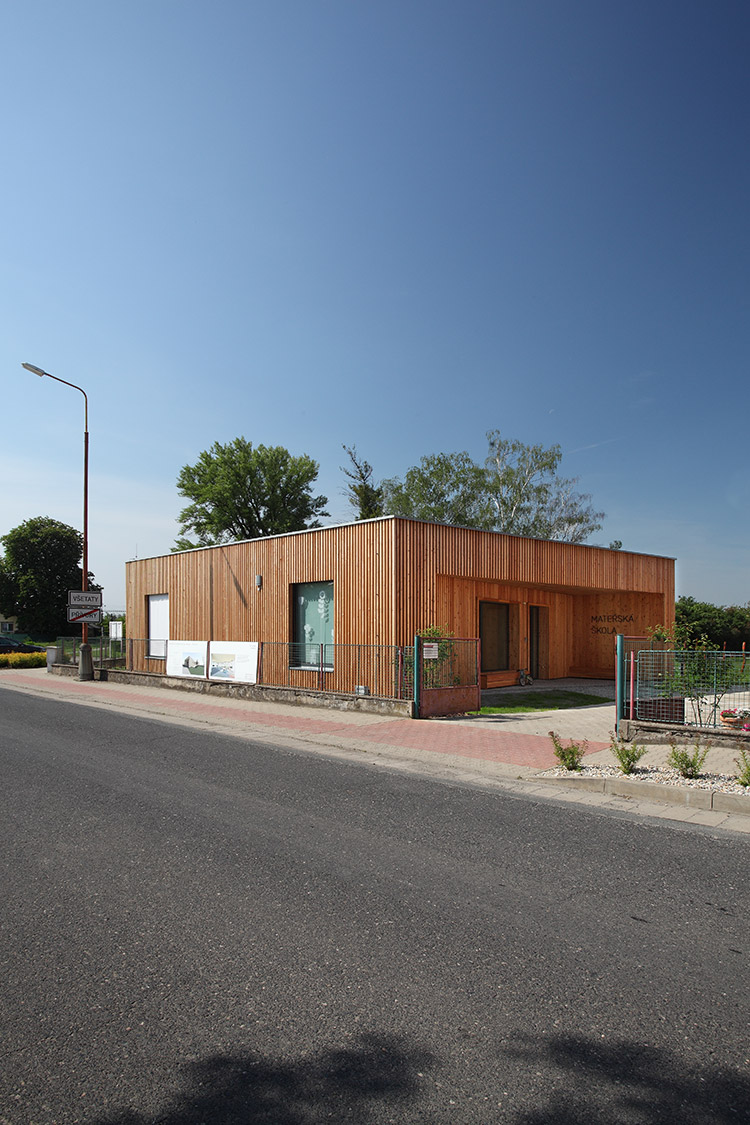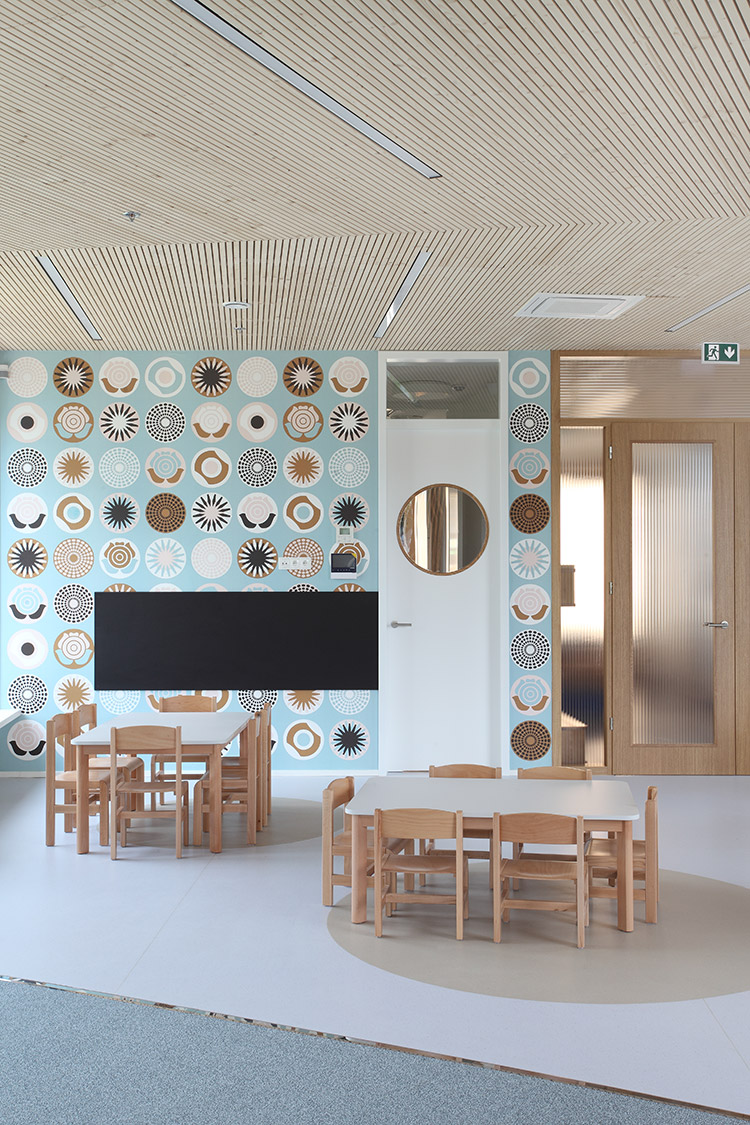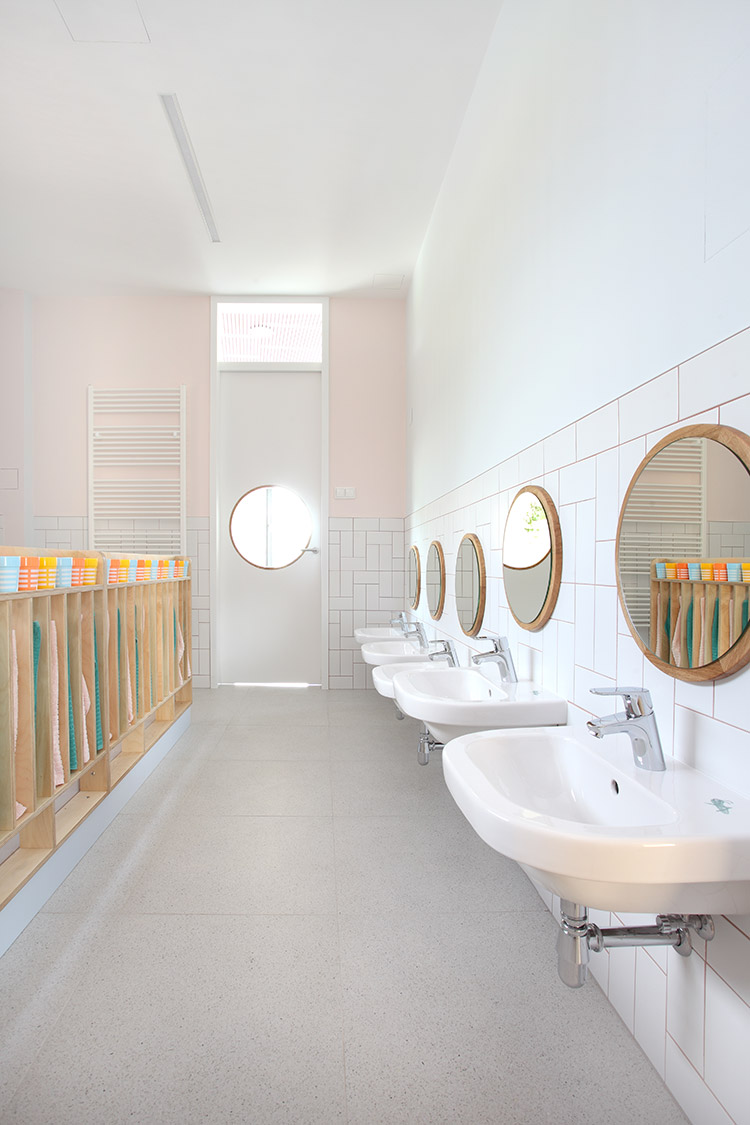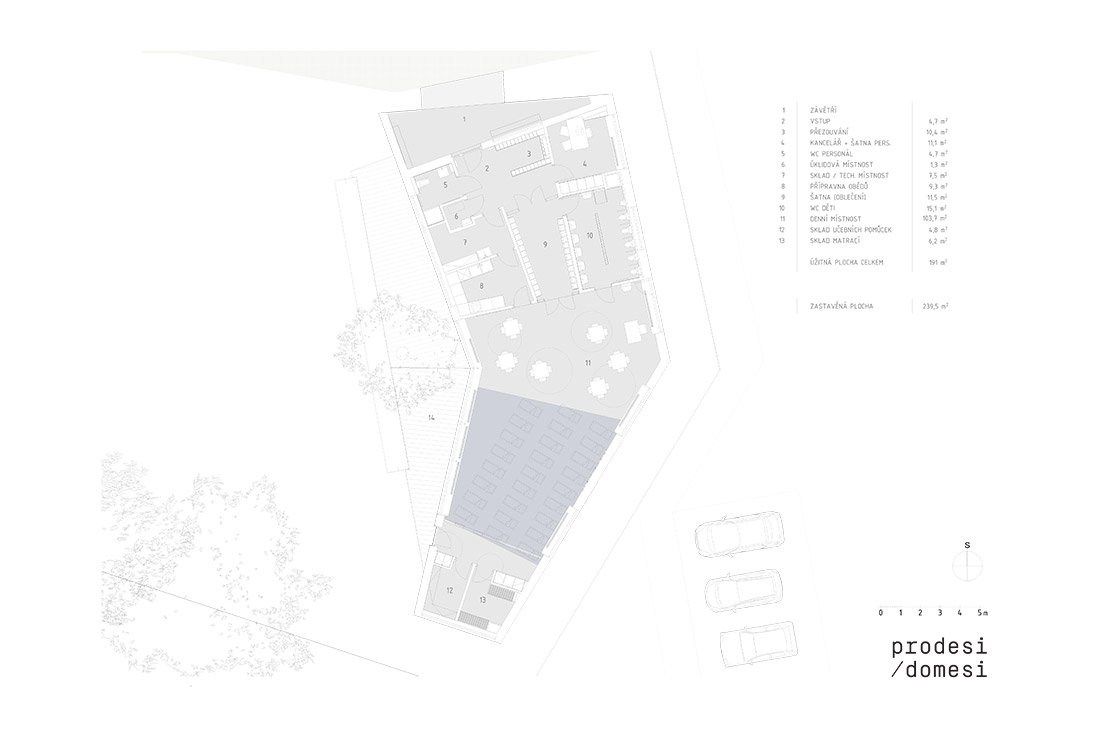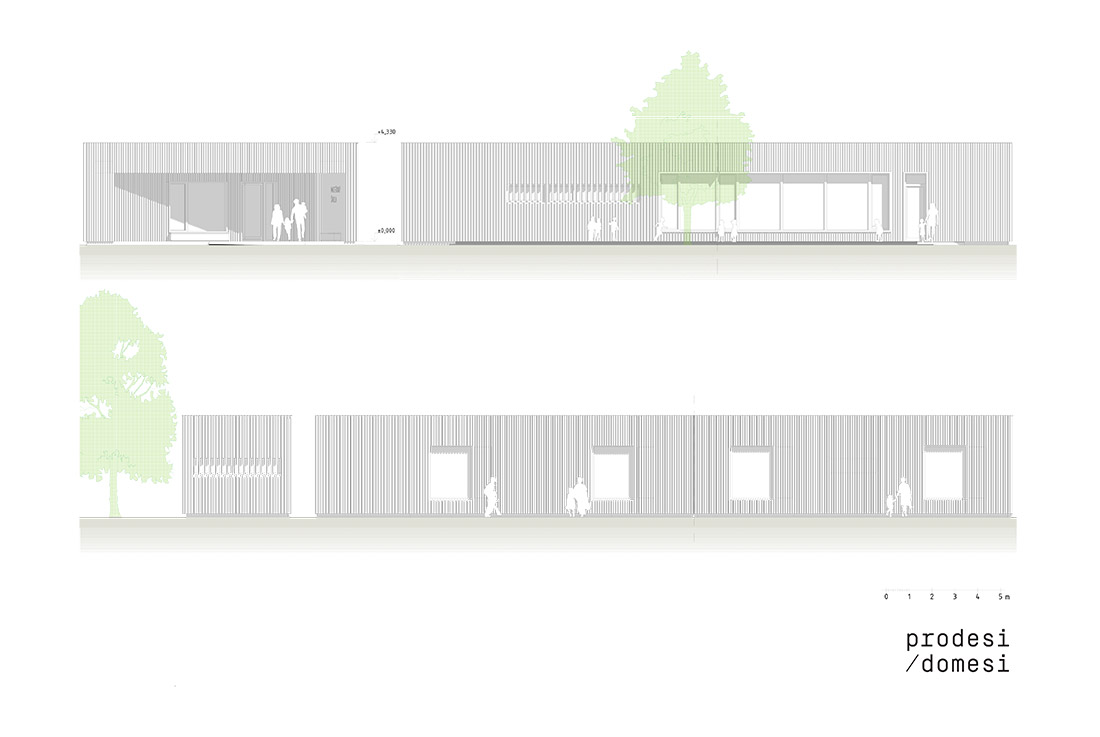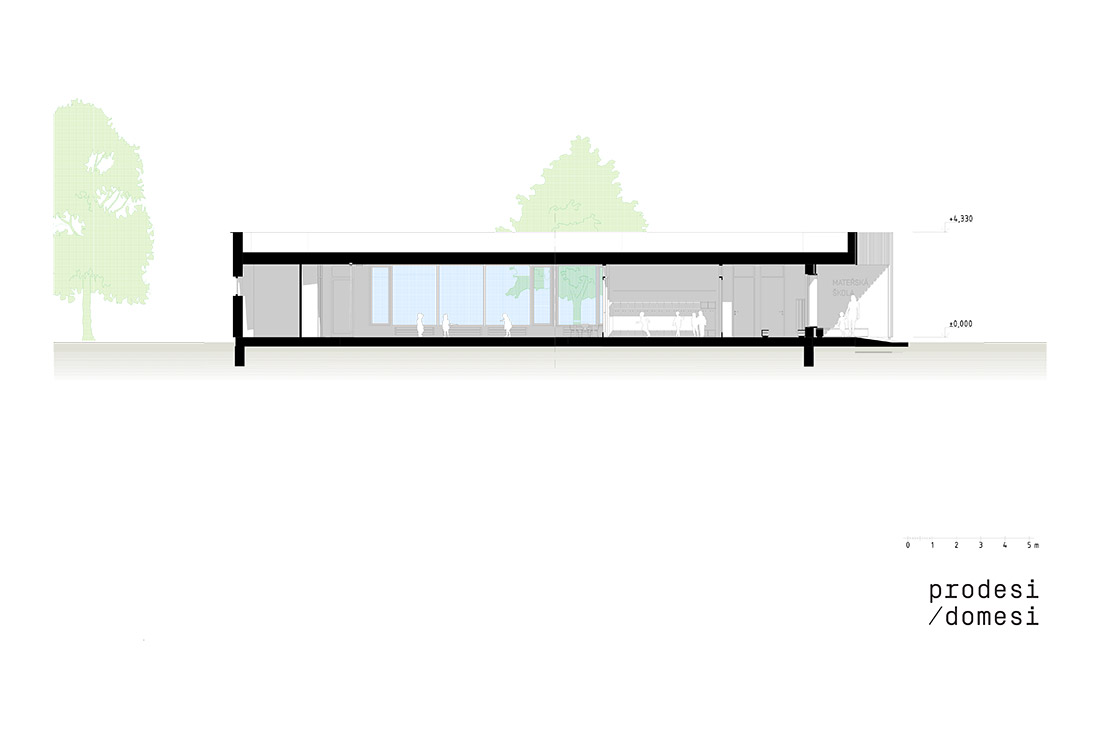 About the authors:
Prodesi/Domesi – architects standing behind modern wooden buildings
Since its founding in 2002, the architecture studio Prodesi, based in Prague, focuses exclusively on design and complete technical documentation of modern wooden buildings. The founding members, architects Pavel Horák and Václav Záhradníček, later founded the company Domesi in 2005, which constructs modern wooden buildings primarily according to projects by Prodesi but also in cooperation with other architects and is currently based in Prague with a branch in Bratislava.
Both companies, ranking among the top companies under the brand Prodesi/Domesi in the field of modern wooden architecture in the Czech Republic and Slovakia, have designed and constructed more than 150 buildings with the use of modern wooden structures. The team of experts at Prodesi/Domesi has a wealth of experience using both skeletal and prefabricated (CLT) wood components. Among the designs and finalized projects of Prodesi/Domesi, you can find family and weekend houses, as well as various public and commercial buildings, exhibition stands or other modern architecture with progressive use of wood.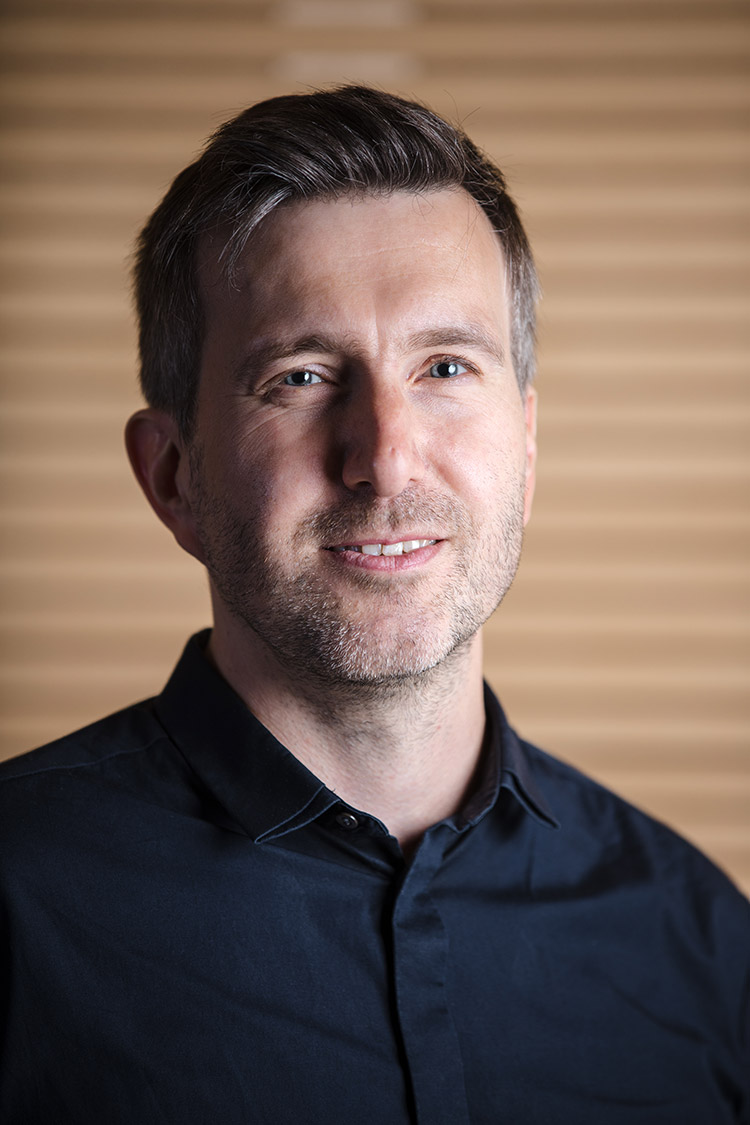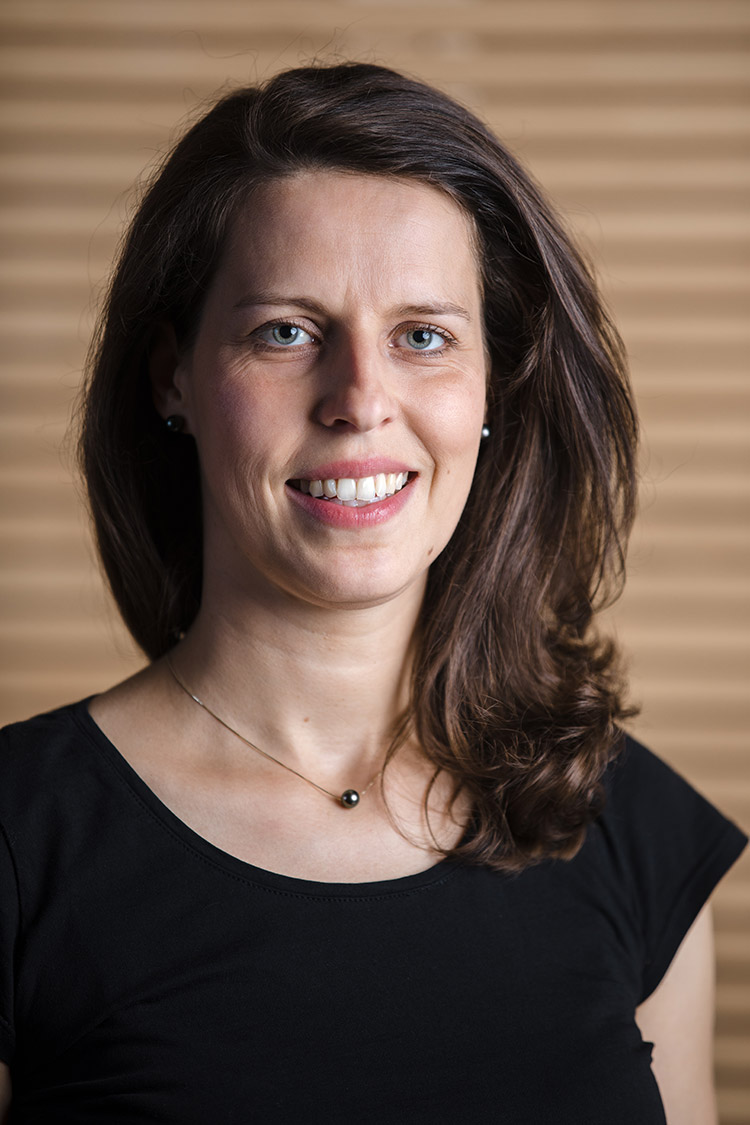 FILE
Architect: Klára Vratislavová, Pavel Horák; Prodesi/Domesi
Designer: Josef Tománek
Interior design: Klára Vratislavová
Investor: Městys Všetaty
Location: Všetaty-Přívory, Czech Republic
Year of completion: 2018-2019
Total area: usable area: 191 m2  ,built area: 239,5 m2
Text provided by the authors of the project.