The project consists of a summerhouse of 50 m2 with a terrace and a swimming pool of 200 m2 on an idyllic hill surrounded by nature and outstanding view.
The positioning of the object is vertically long side oriented south along with the pool located on the sunny side of the location, which is also the viewport. The main idea was to create a space that can be used through the whole year.
All of this has been achieved by large openings to the terrace and swimming pool where the effect of unifying interior and exterior space in the summer period is achieved. While by closing the object and activating the fireplace the house is ready for colder weather conditions.
The entire object was built in cooperation with local contractors and suppliers. The choice of natural materials such as wood, stone, glass in the interior and exterior makes the ambience comfortable and cosy. The object represents a sort of escape from everyday life and stress during the entire year.
What makes this project one-of-a-kind?
An extraordinary position of the facility and functionality that is present throughout the year. Clients can use the facility both
in winter and summer.
Text provided by the architects.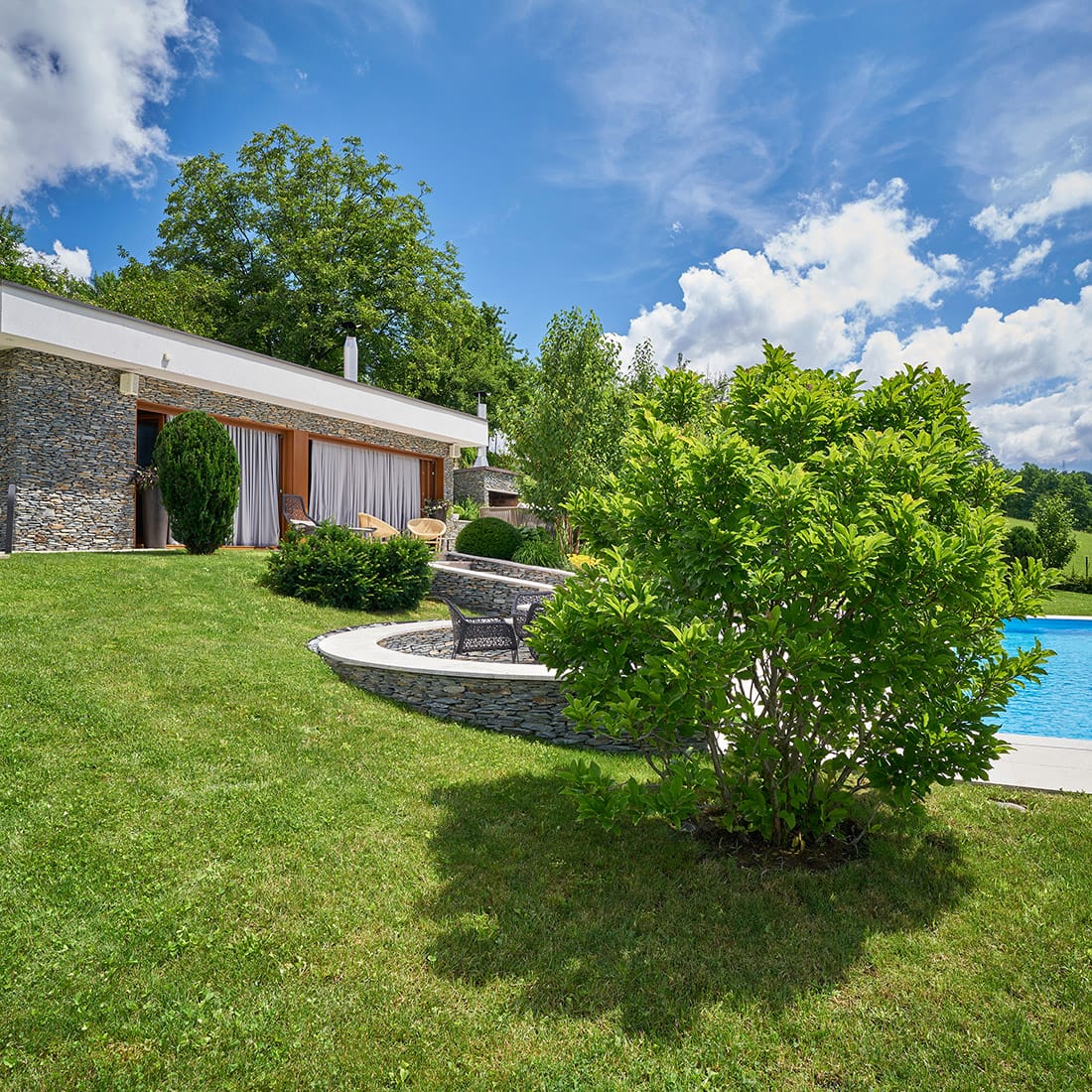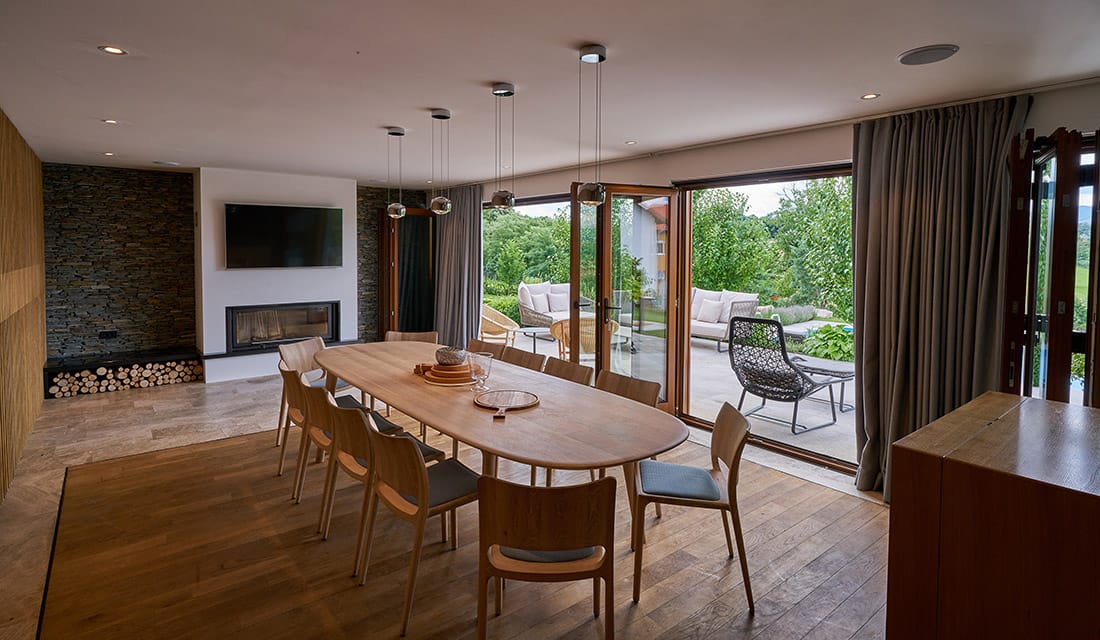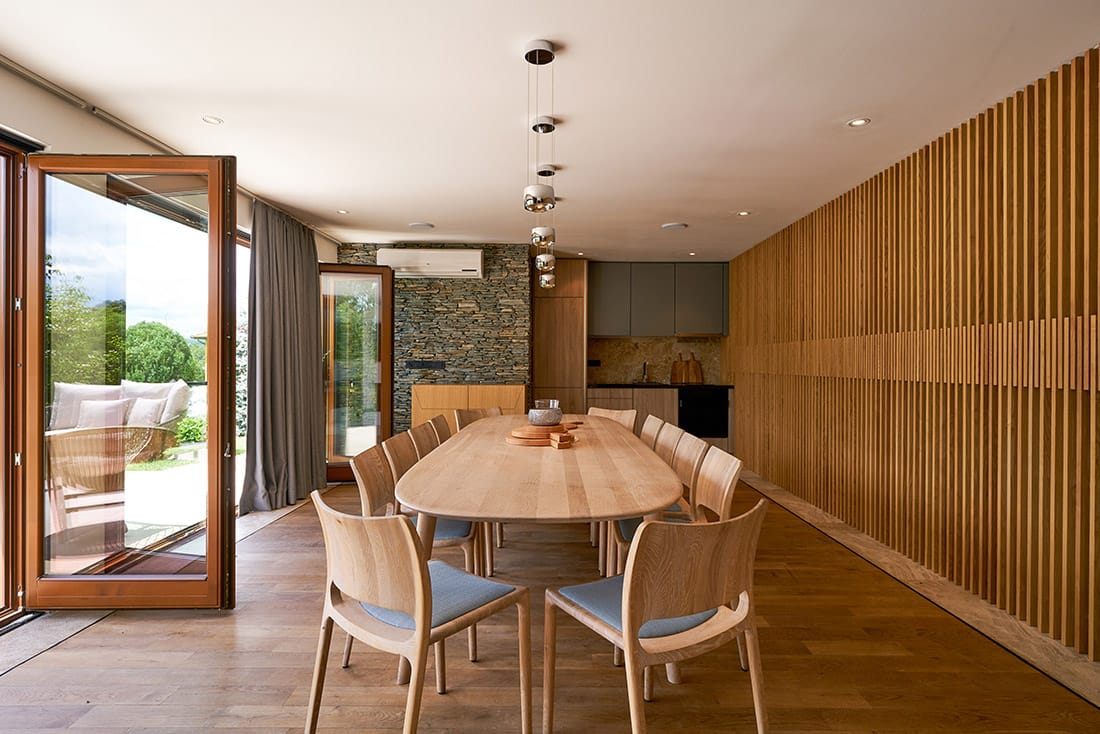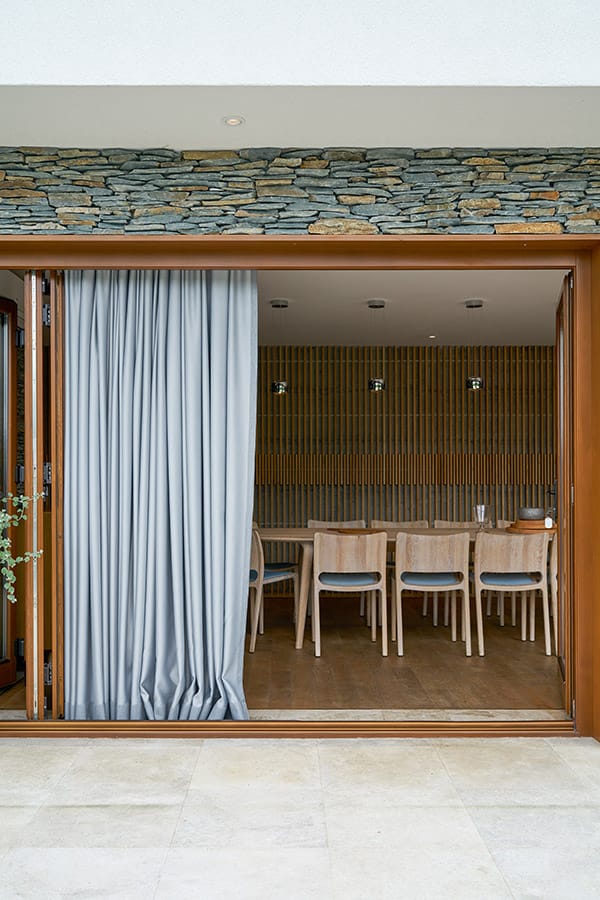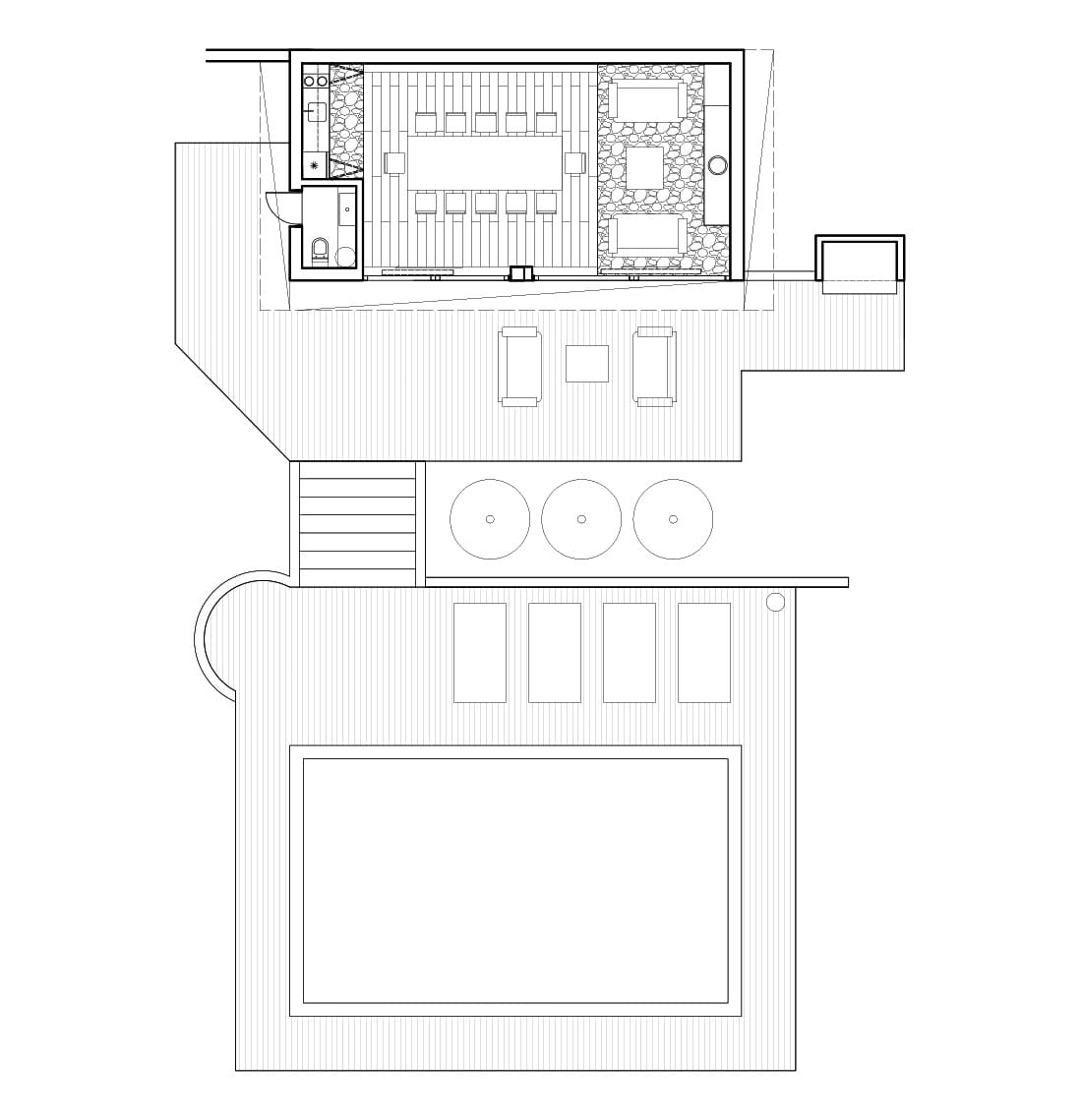 Credits
Architecture
Fo4a Architecture; Armin Mešić
Landscape architecture: Nada Bukejlovic
Year of completion
2018
Location
Vukovo, Jelah, Bosnia and Herzegovina
Total area
50 m2 object, 200 m2 pool and terrace
Photos
Sead Šašivarević
Project Partners
OK Atelier s.r.o., MALANG s.r.o.
Related posts
Powered by