The construction of the 3D maze consists of 14 pylons, between which hanging bridges with obstacles are installed. The maze contains 25 various rope obstacles and 19 transfer houses, on three floors, at a maximum height of 10.2 m, forming a route that branches and converges in various ways. The capacity of the maze is 220 people at one time. The observation tower has the basic shape of a slender cylinder with a height of 25.5 m. At the top, the tower is cut diagonally and the cladding is made of vertically oriented wooden slats. A spiral steel staircase leads eight floors to the top of the tower, up to a height of 21 m.
There is an observation deck at 12.3 m above the ground. The capacity of the observation tower is 25 people. 3D Maze with observation tower was officially opened on June 28, 2019, under the name FUNPARK MOST. The entertainment center is intended for all age groups. The playground for small children is freely accessible, the 3D maze is intended for children from the age of three, and the observation tower is for all generations. The three-story maze with a height of around 10 m contains 25 rope obstacles and 19 transfer houses. The observation tower is 25.5 m high with an access spiral staircase and observation deck at a height of 12.3 m. The tower offers a view of the city center, the local hills of Hněvín, Širák, and Ressl, and the České středohoří. The location on the historic Šibeník Hill, near the archaeological site of the German anti-aircraft artillery complex from World War II, is interesting. During the summer, the city announced a photo contest on the topic of FUNPARK. The end of the season took place in the style of a Fun Party on October 27. During the four months of operation, the attraction was visited by approximately 45,000 people.
What makes this project one-of-a-kind?
The supporting structure of the 3D maze is an integral part of the expression of the entire building. It is designed to be legible, as efficient as possible, and with sufficient durability. At the same time, it does not visually interfere, but rather contributes to the geometrically pleasing effect of the whole. The main materials are, of course, Bridges with wooden floors, and colorful play elements are installed between the houses.
An interesting detail is the junction of the spacer prisms on the central column. Here, 6 prisms converge to one point, exposed to pressure from the effects of the footbridges. In an effort to achieve the minimum height of the connection and at the same time to eliminate unwanted eccentricities, a steel ring was designed here, strung on the column.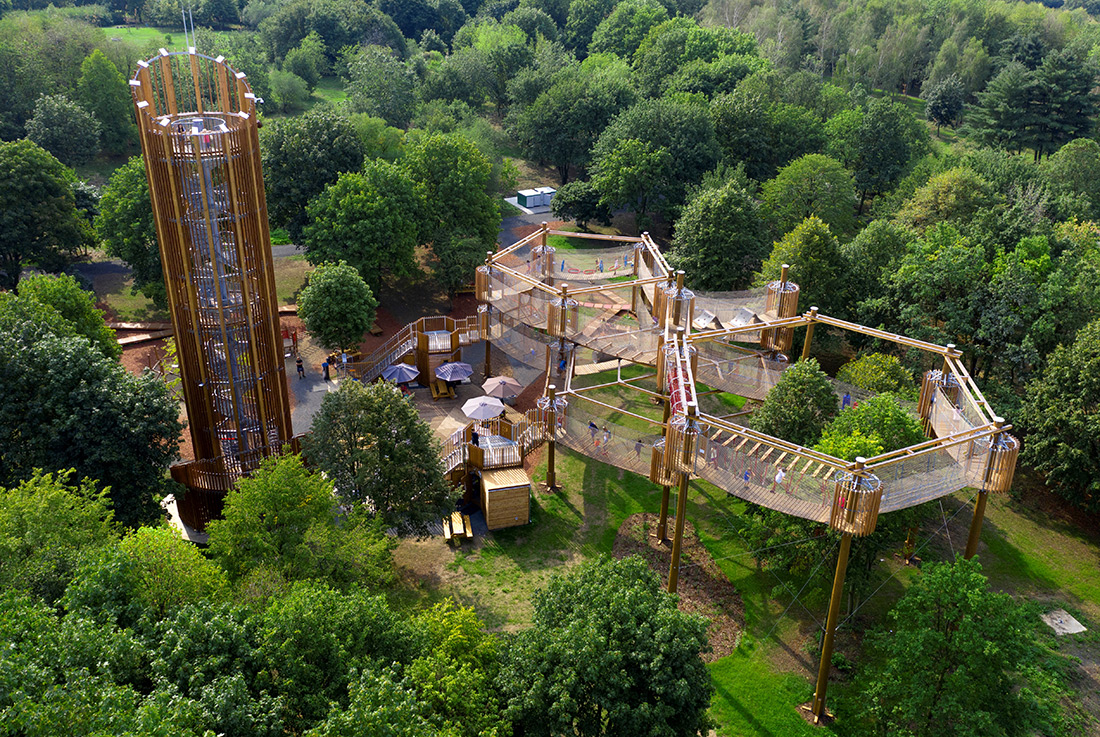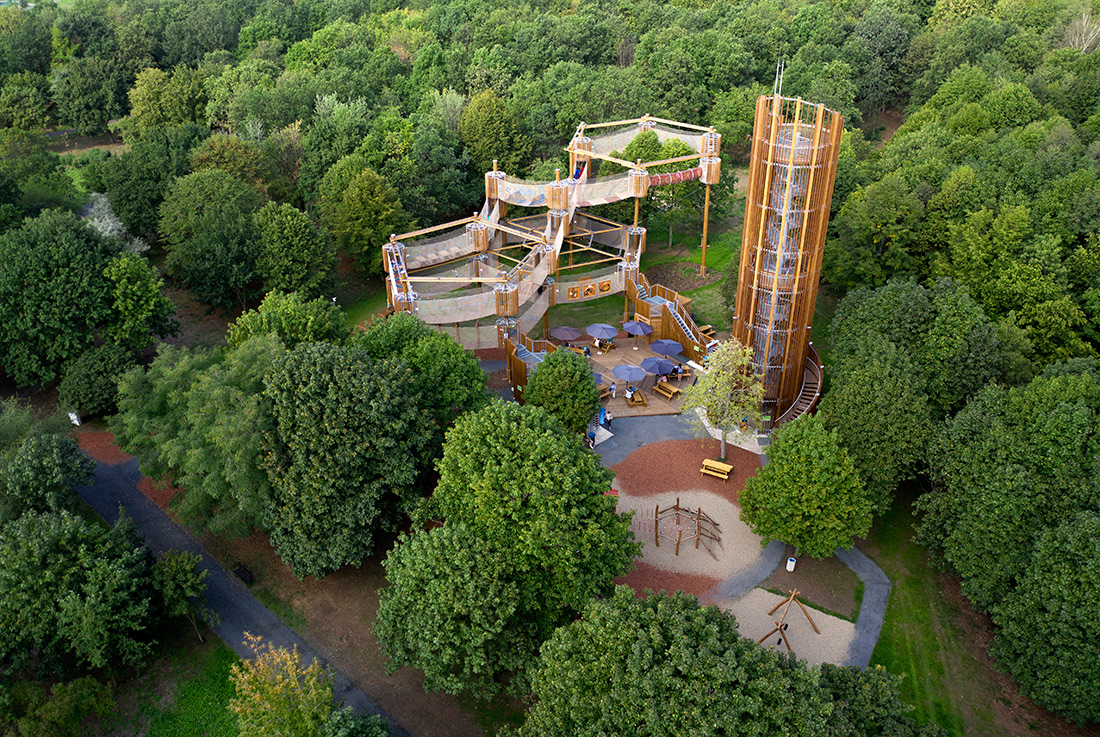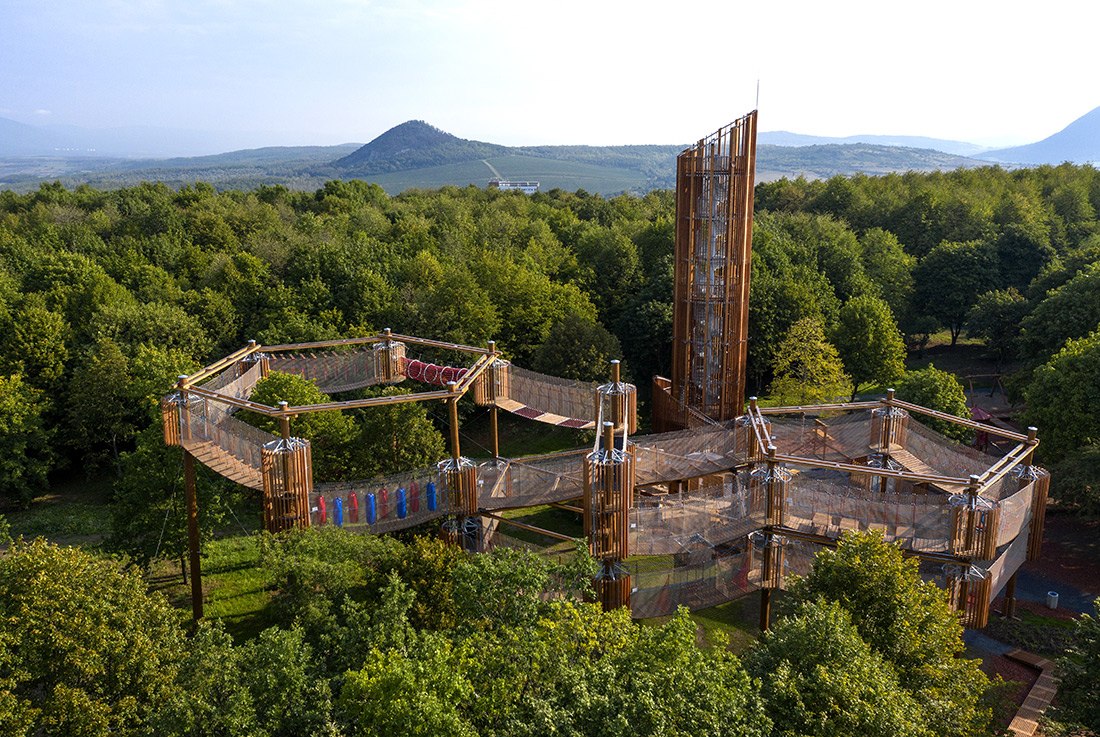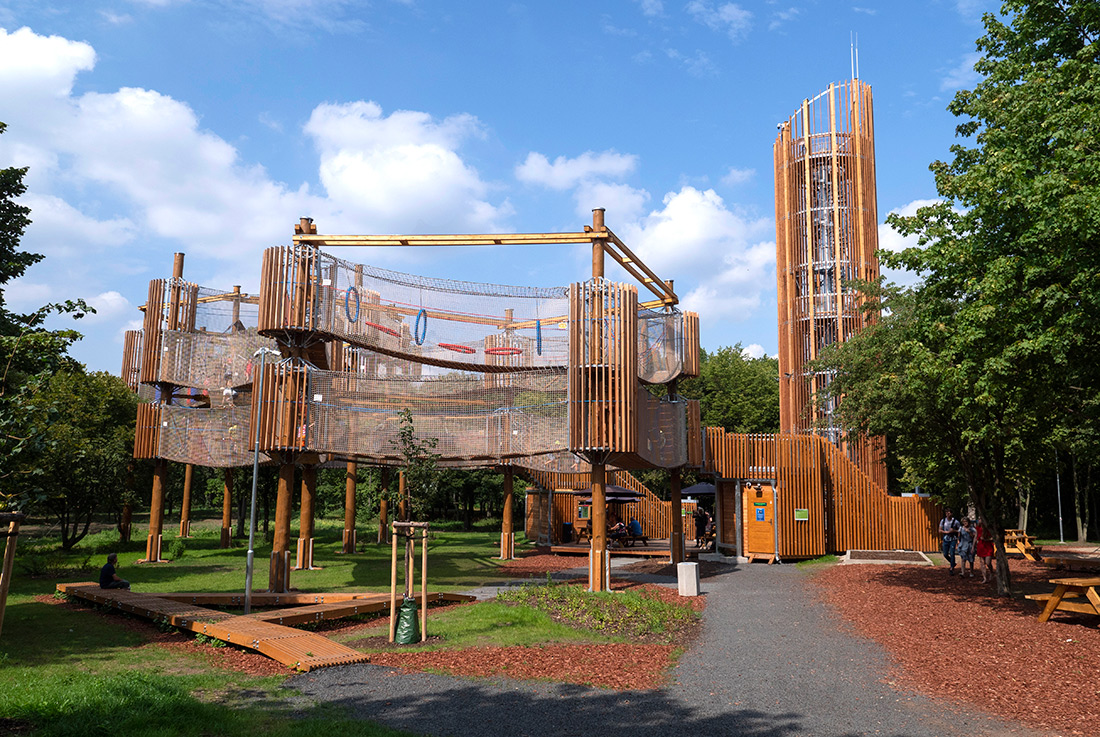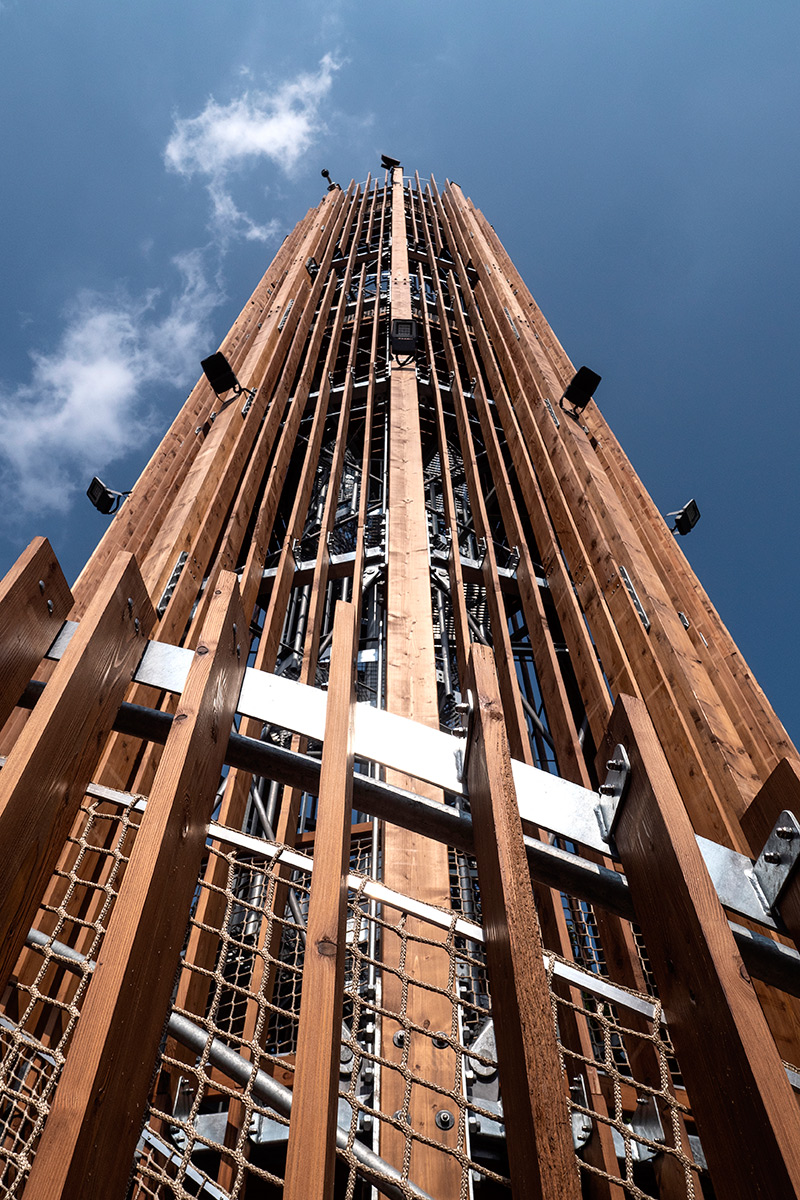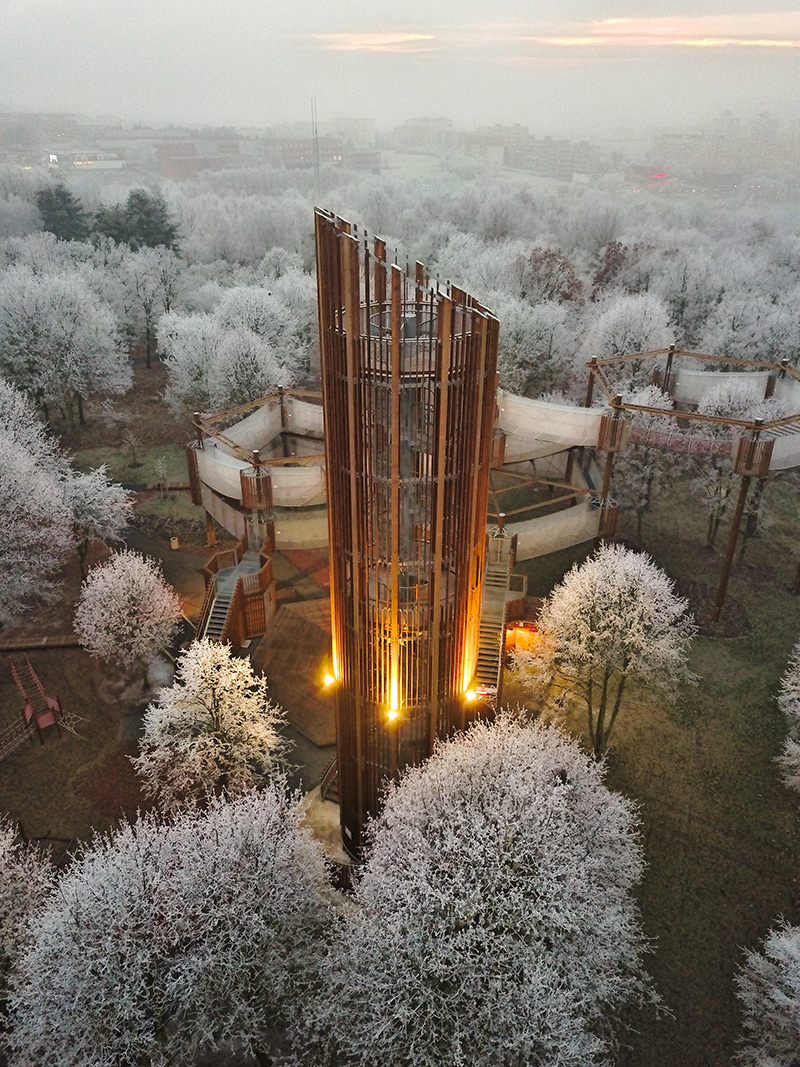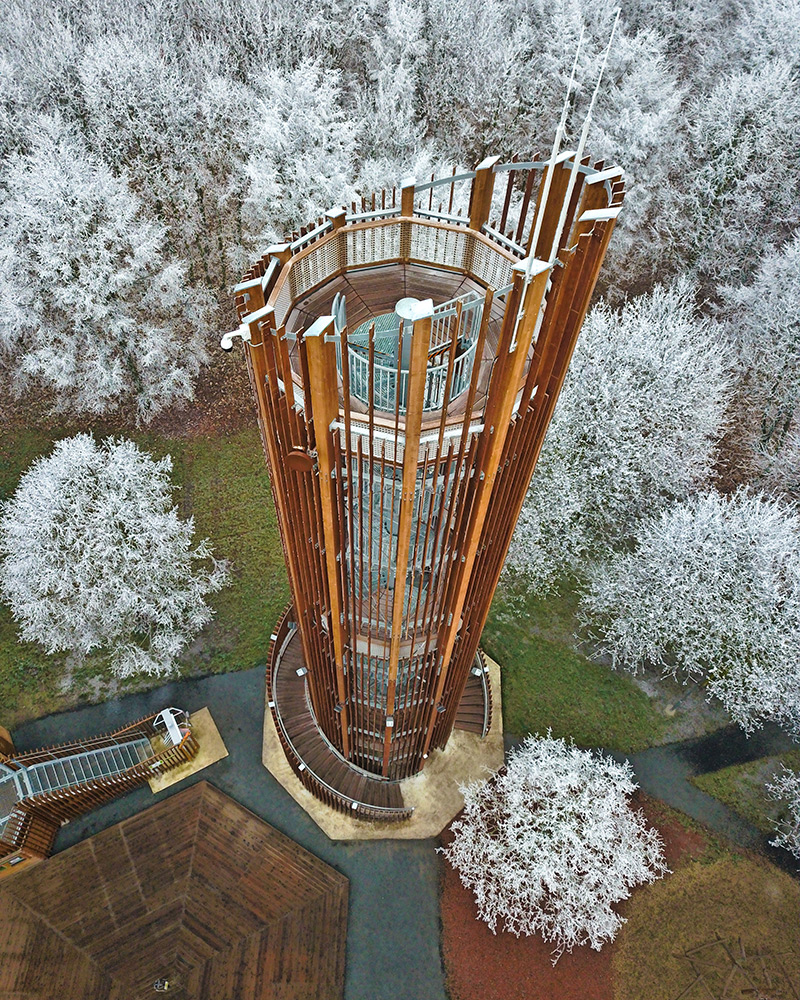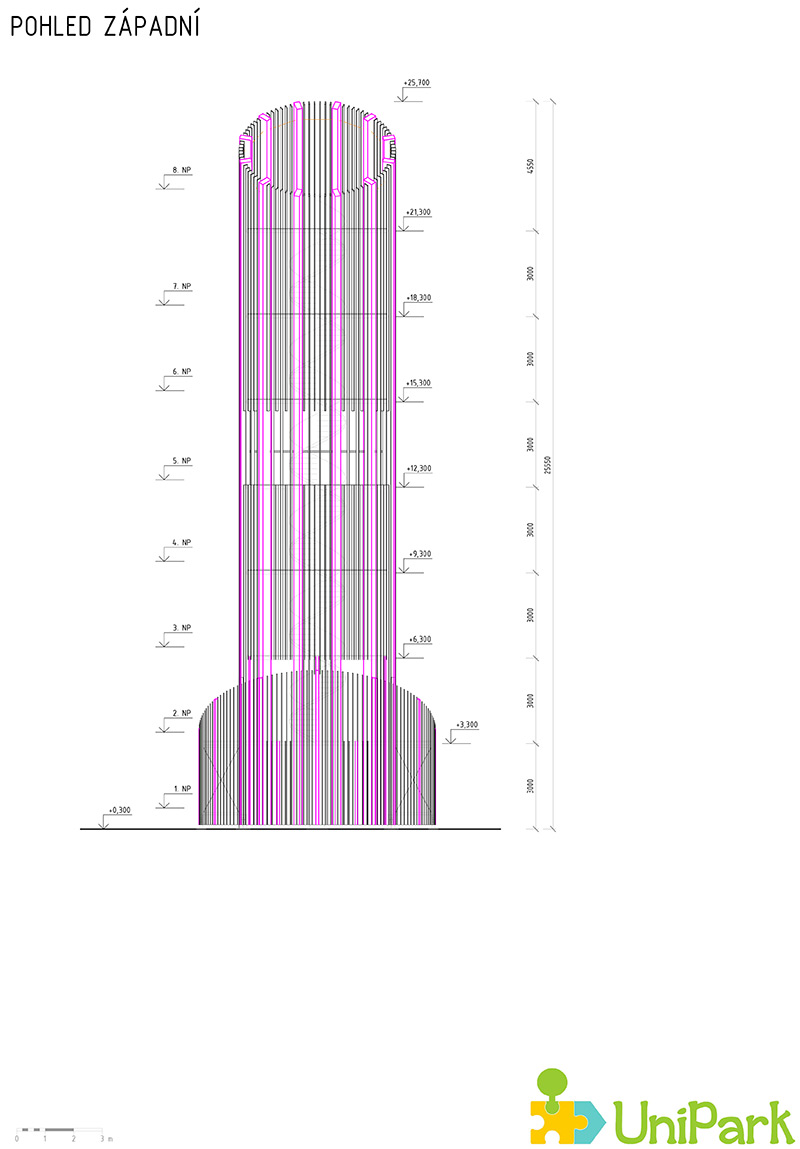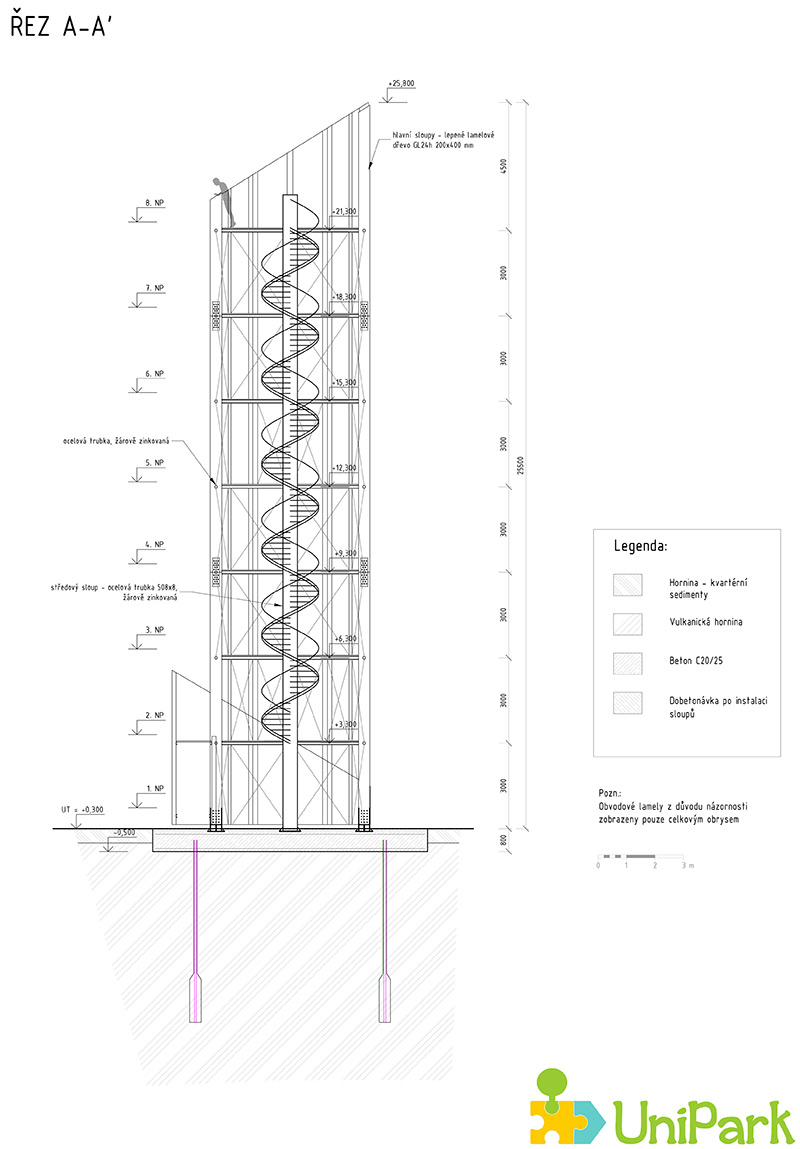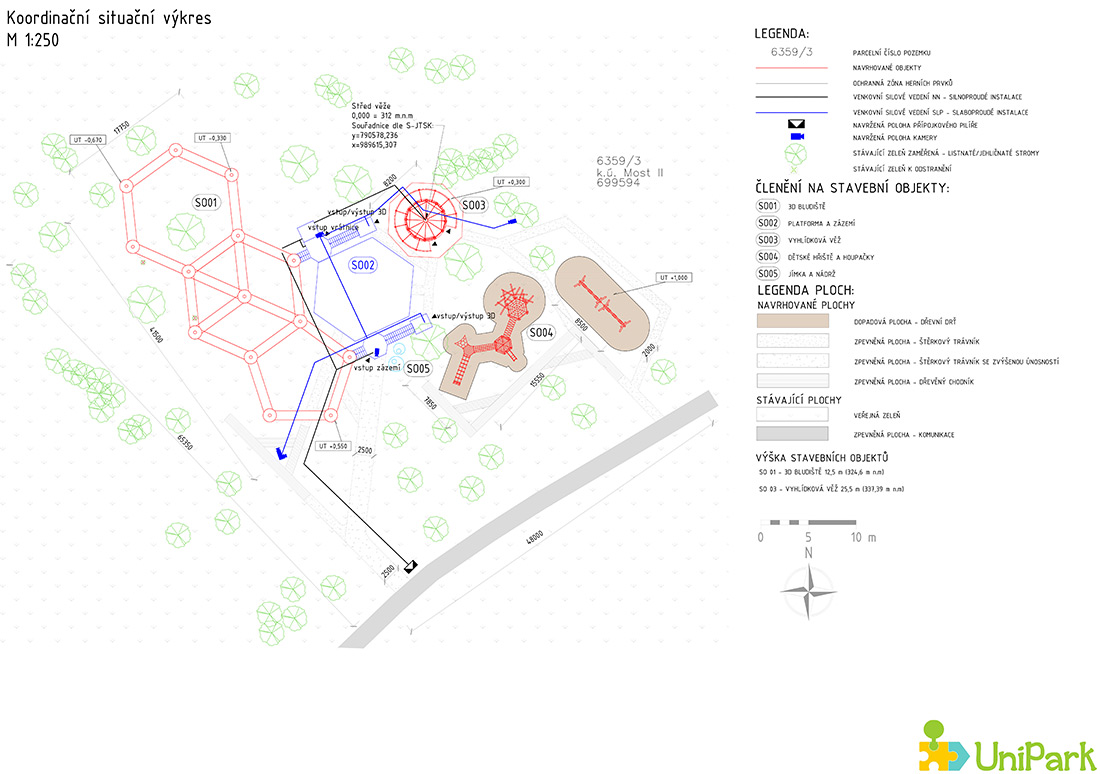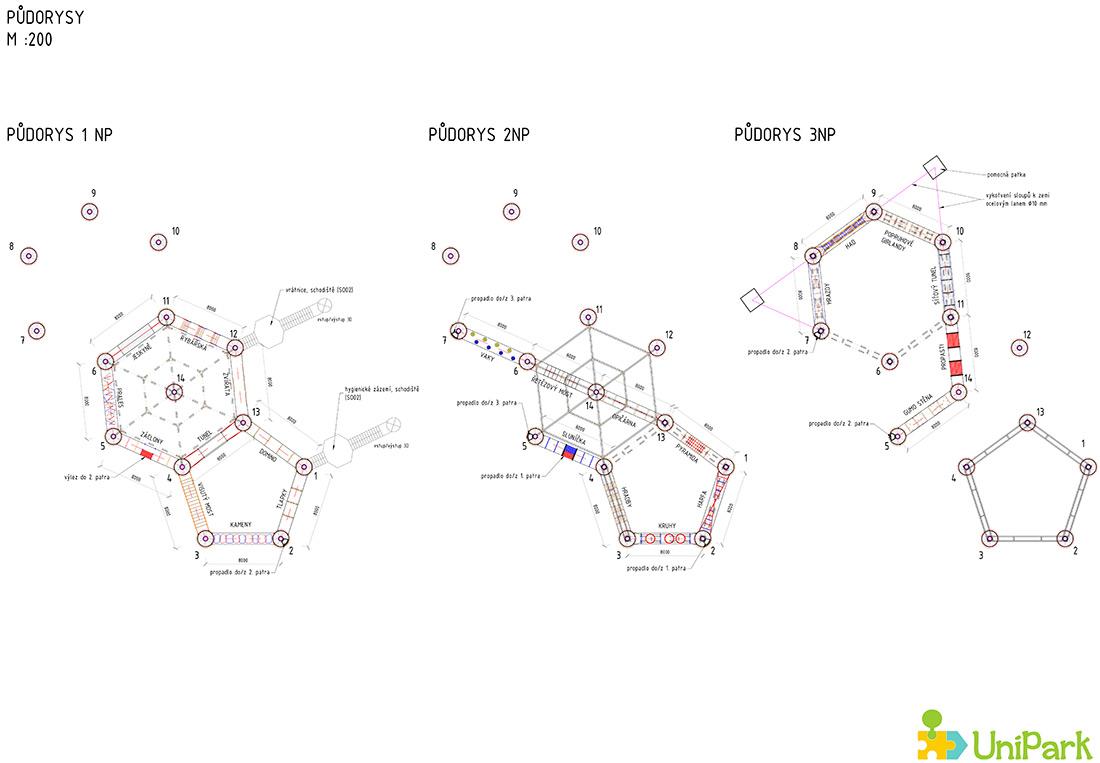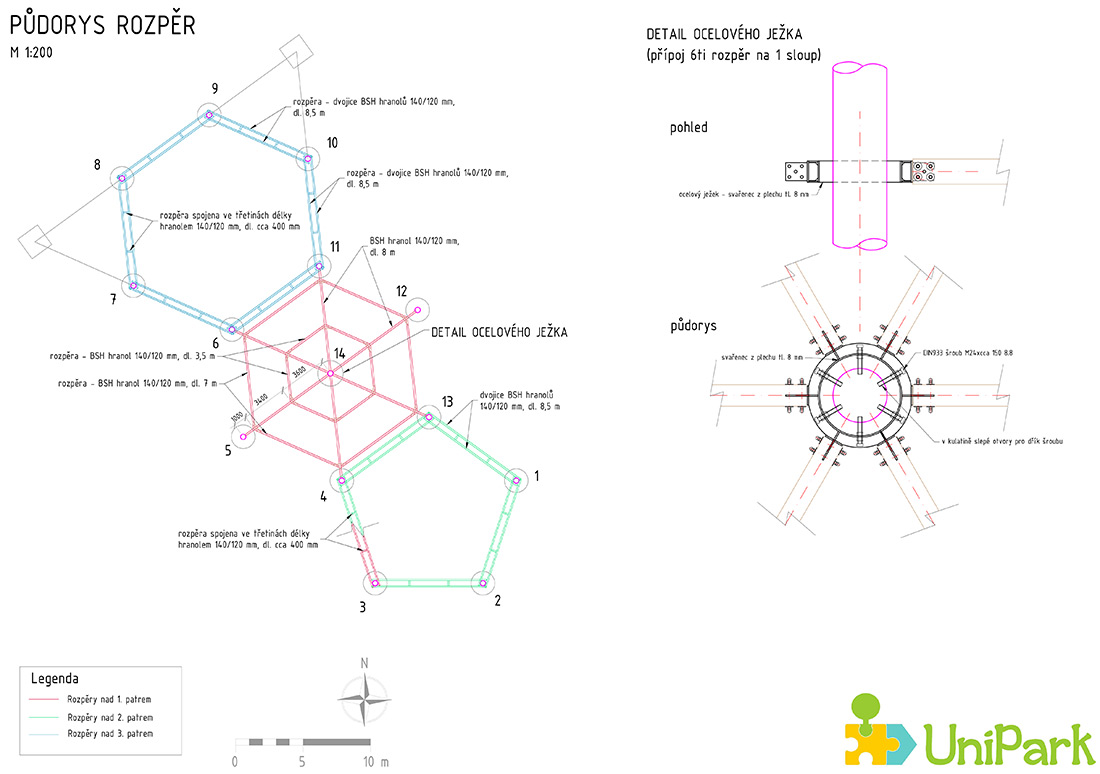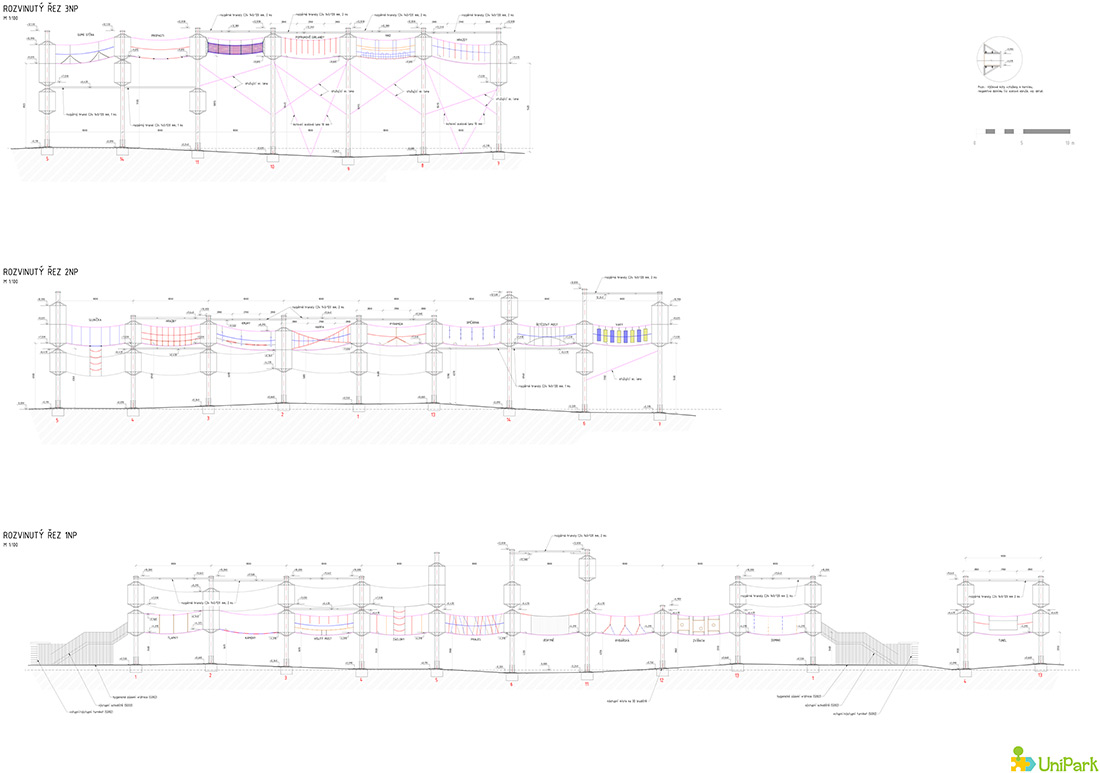 Credits
Architecture
Unipark s.r.o.
Main contractor for wood construction
Riko hiše
Client
City Most
Year of completion
2019
Location
recreational area Šibenik, town Most, Czech republic
Total area
5.000 m2
Site area
3.100 m2
Related posts
Powered by