The new student dormitory and restaurant buildings are part of the urban configuration along the existing Austro-Hungarian dorm with its defined height and its treatment of the facade with strips of stylized classicism. The restaurant forms an orthogonal classic access square, while the student dormitory forms a semi closed block composition with the existing residence opening to the west, drawing the restaurant into a linear composition parallel to the existing railway lines on the southern edge of the site. The plastic of the prefabricated concrete strips divide each floor and forming a rhythm between the transparent surfaces of glass and the full dark fiber-cement slabs. The roof surfaces are flat, partly designed as terraces. The building consists of an underground level, ground floor (student facilities, bicycle parking and other service areas) and 5 upper levels (243 rooms with 600 beds). The project is categorized as an A+ energy design, using heat pumps, solar power panels and rainwater to cover its demands and even supply energy to the existing dormitory.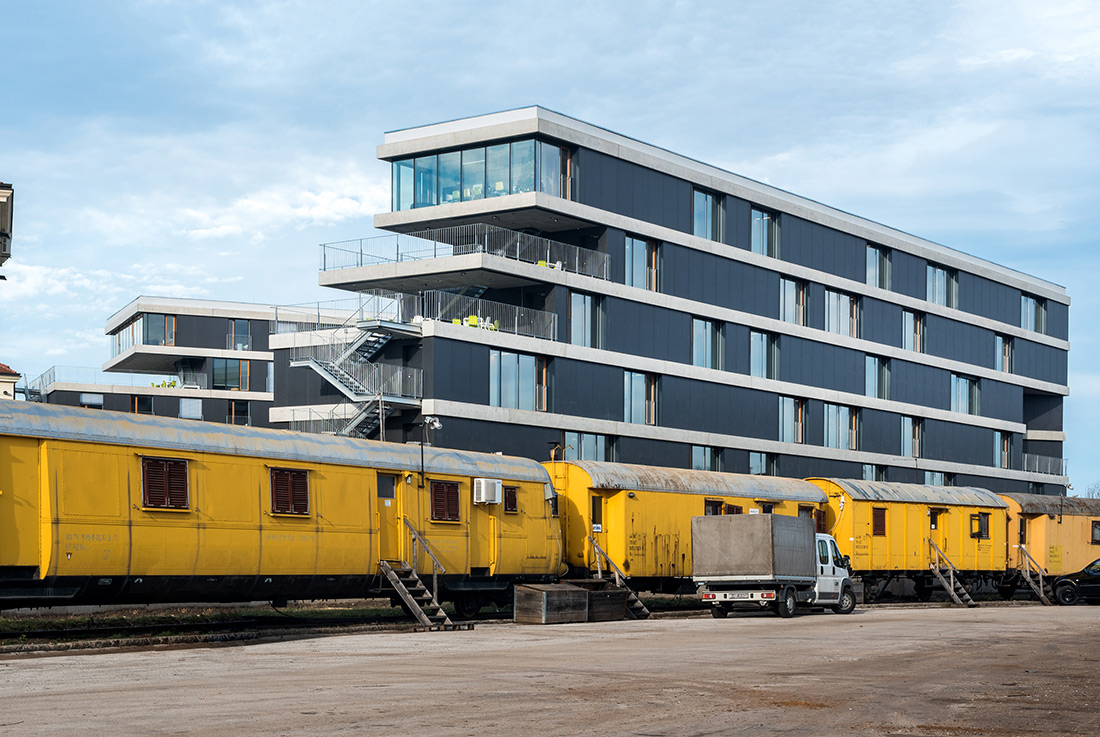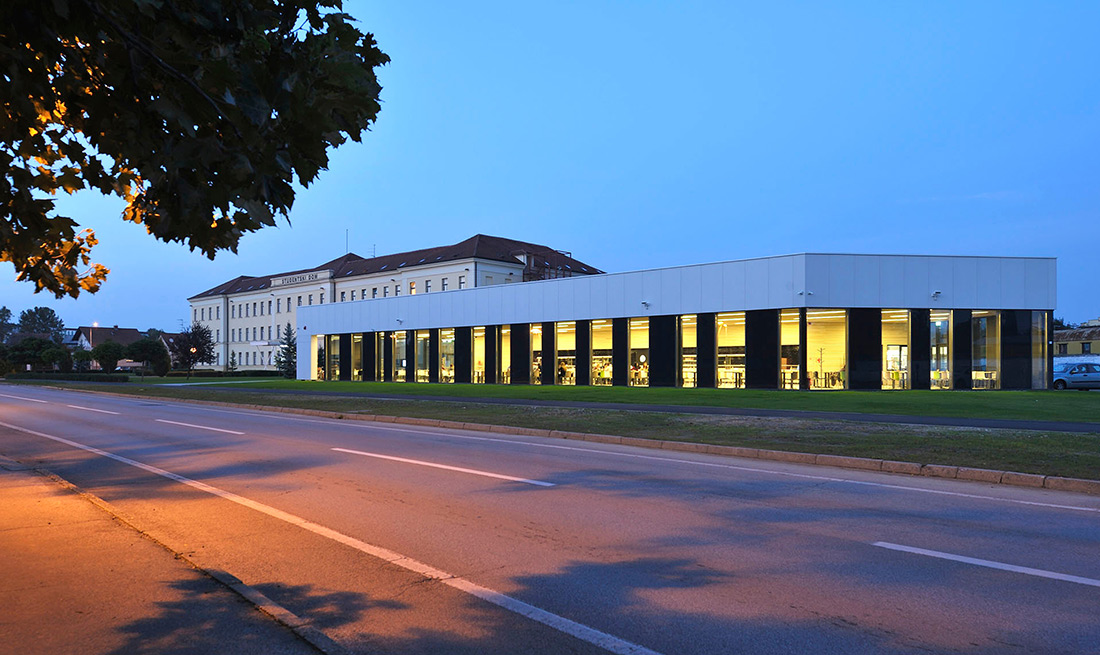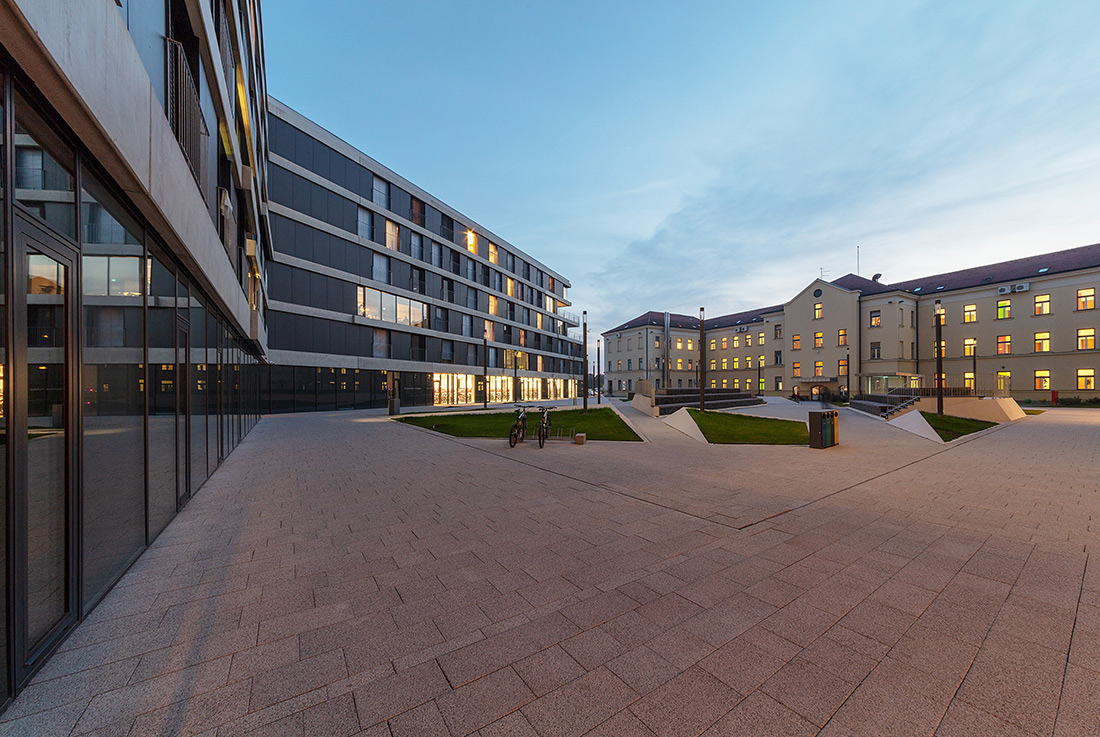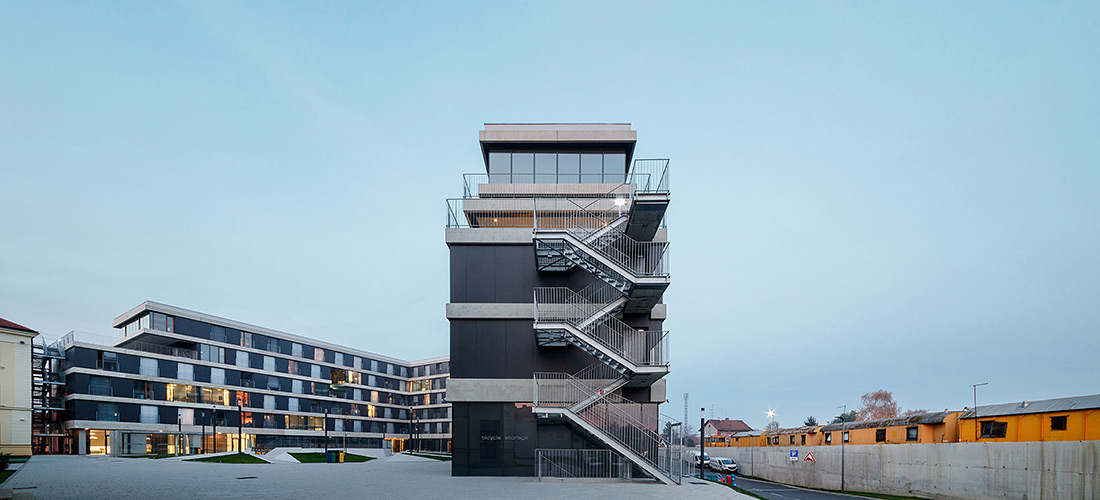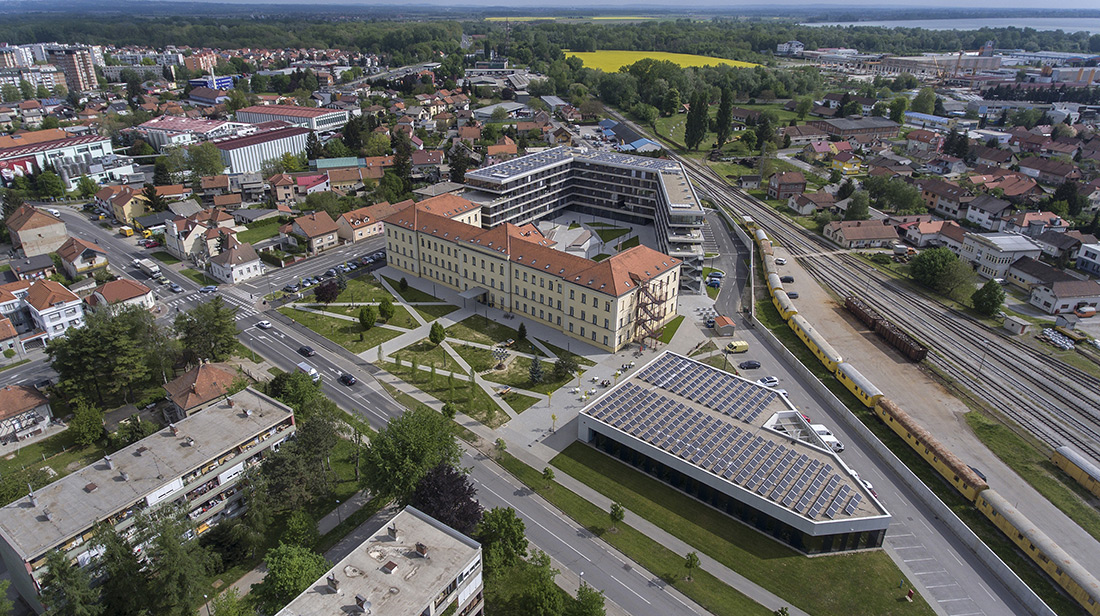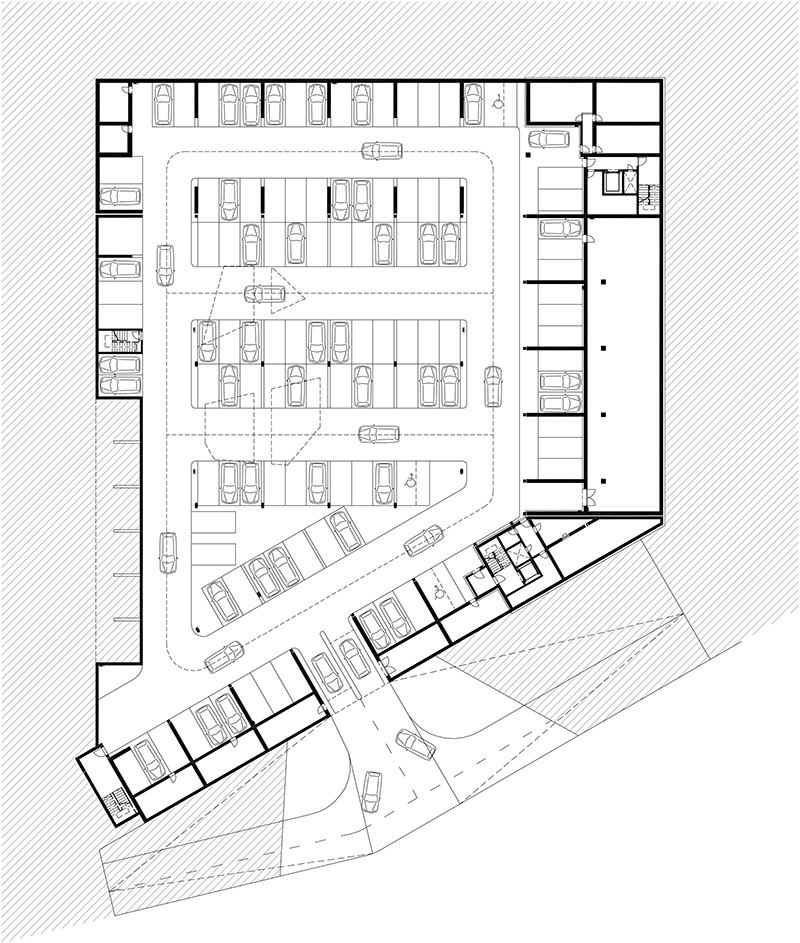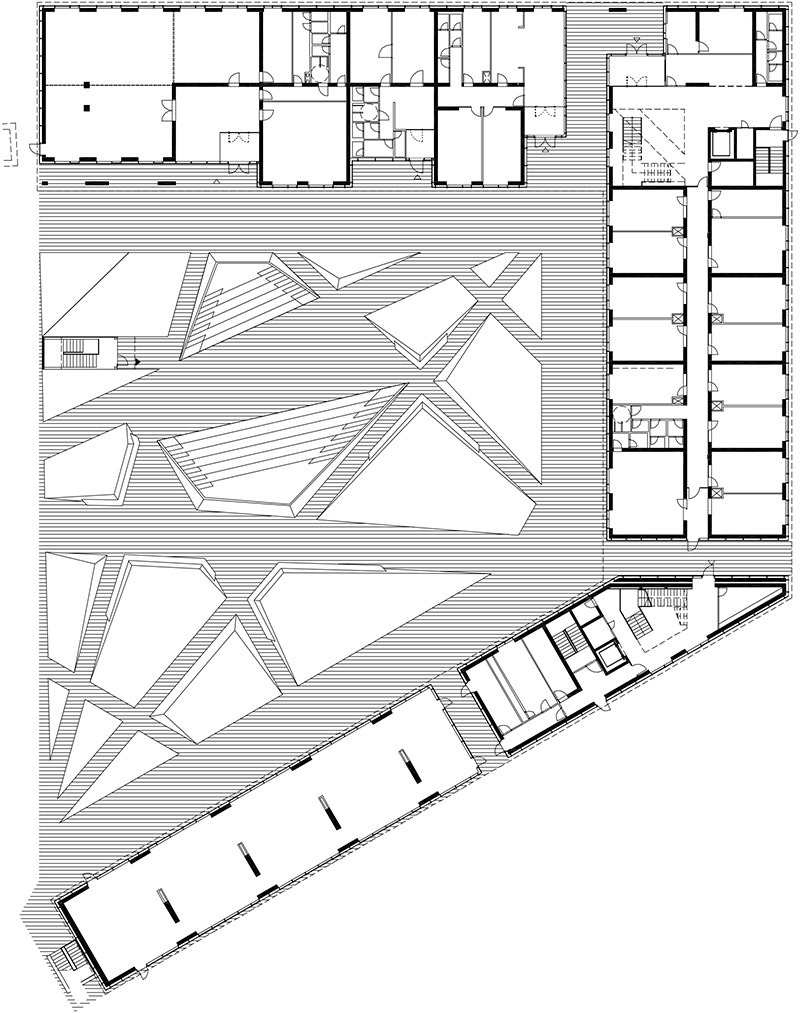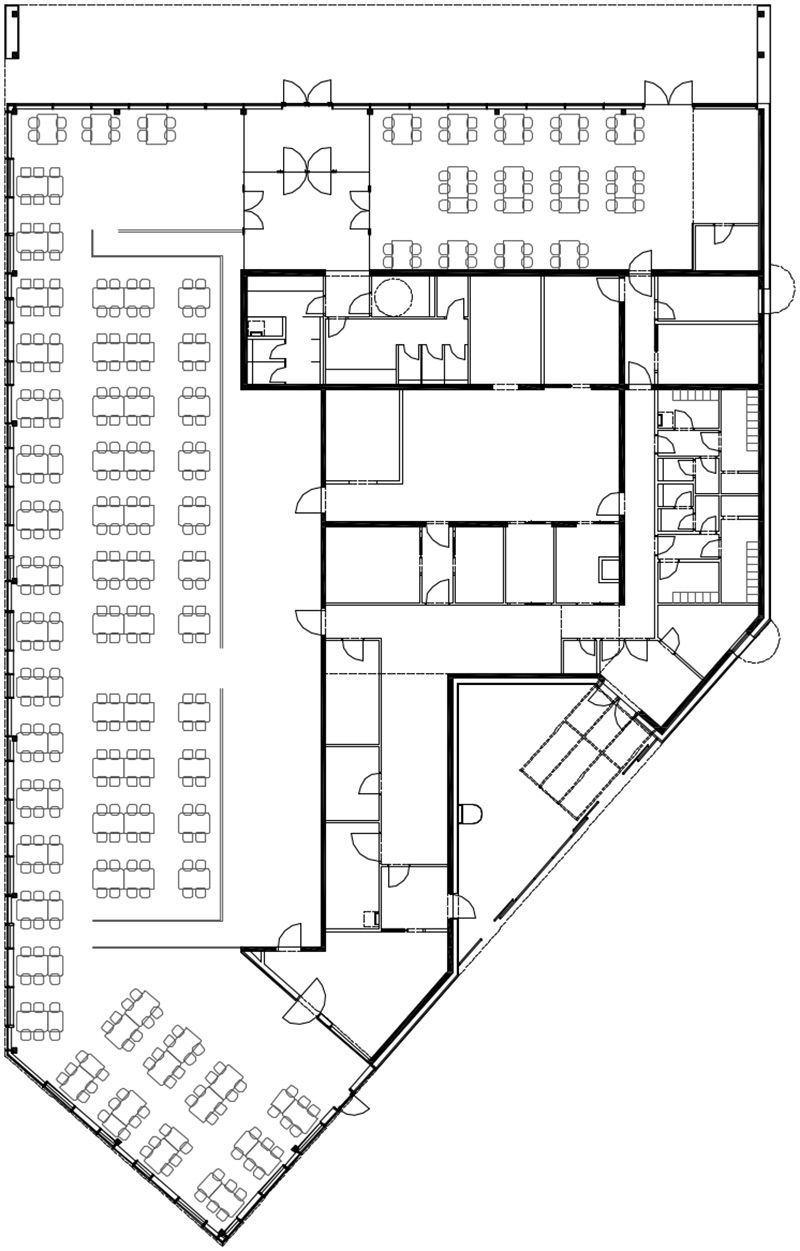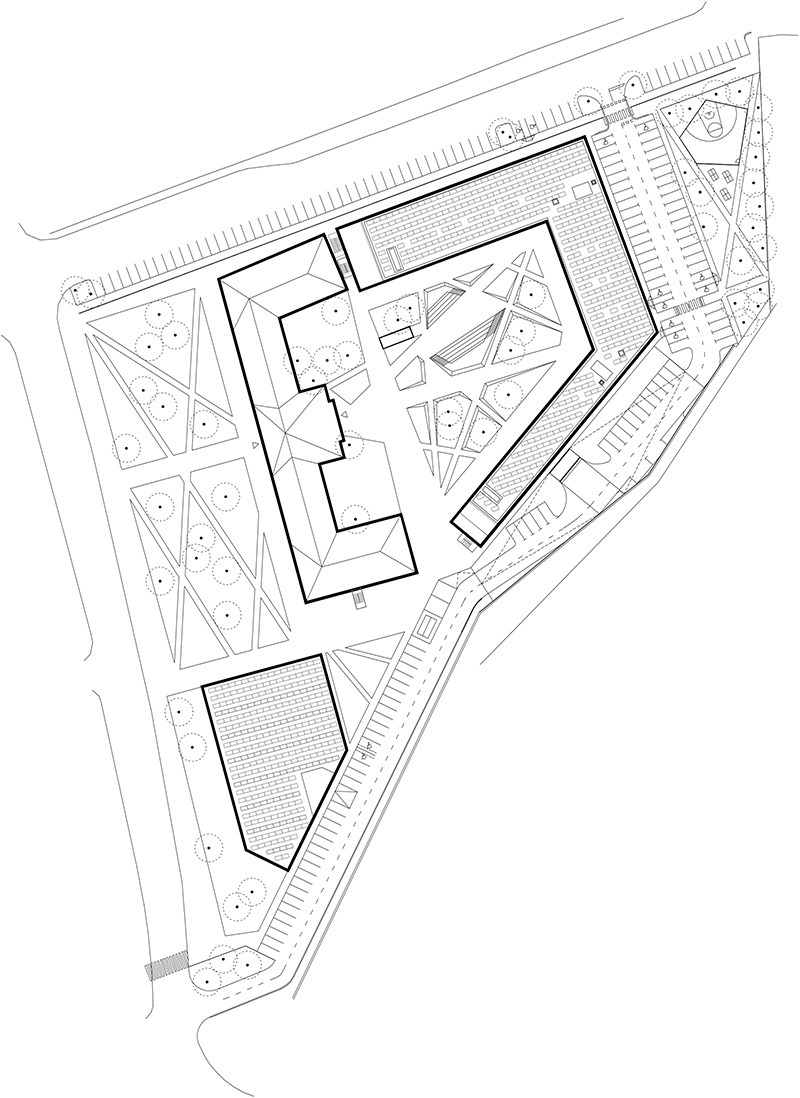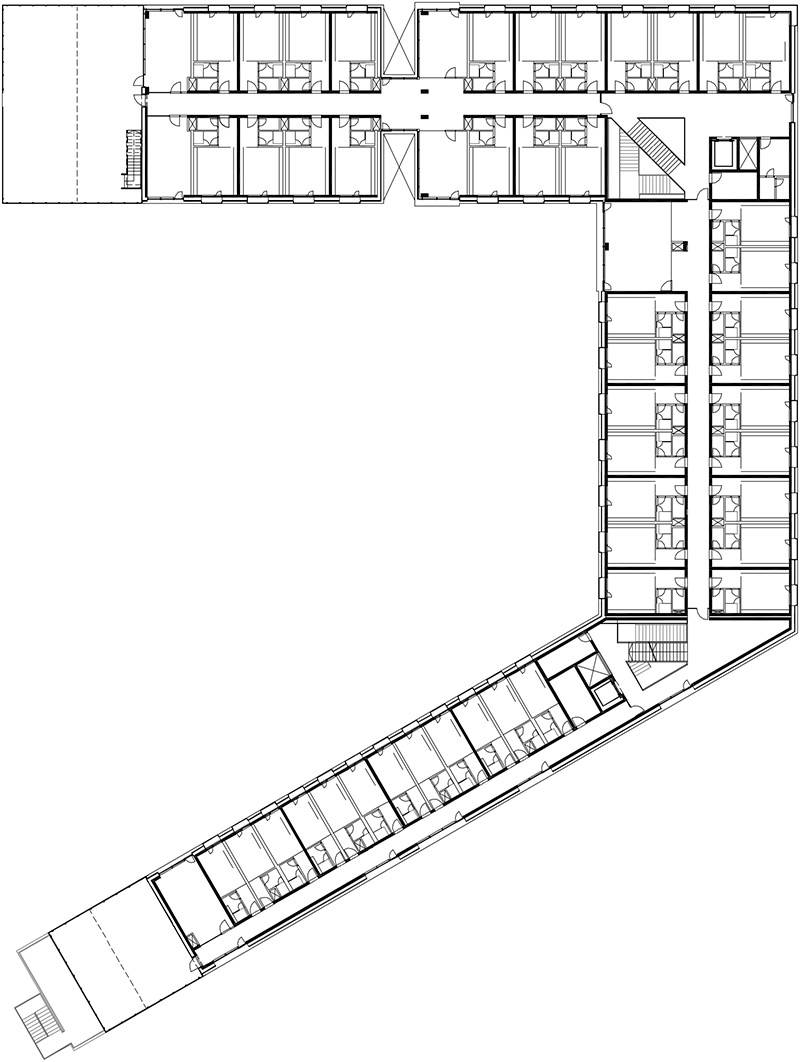 Credits
Architecture
SANGRAD+AVP architects
Client
University of Zagreb
Year of completion
2018
Location
Varaždin, Croatia
Total area
15.927 m2
Site area
18.099 m2
Photos
Tamas Bujnovszky, Erick Velasco Farrera, Ivan Dorotić, LeTIM, Sandro Lendler
Project Partners
SGP Pomgrad d.d., Team Gradenja d.o.o., SIKA Croatia d.o.o.
Related posts
Powered by