The location is on the edge of the Archaeological Park Salona, area where a Roman city of 60.000 inhabitants was located. The area has strict heritage protection rules. The building program was hotel with all amenities which will be also used for conferences and daytime visitors of the archaeological park. The requirement was to blend in the volume of the hotel with surrounding topography and landscape. The site topography is a concave shape with olive trees on the lower area. The idea was to create a building, which sits on the existing terrain and at the same time "hovering" above it.
Cross volume is concrete wall with perforations focusing the views and providing privacy of the guests. Lower base is glass box accommodating spa and indoor pool and connection to the outside pool and landscape. All surrounding is treated as original cascade terrain with landscape garden.
What makes this project one-of-a-kind?
The "extruded cross" shape of the building plan is shaped to accommodate hotel program and to reflect historic archaeological findings nearby in the form of early Christian basilicas and churches. This volume resides with three edges on the terrain, and fourth edge is cantilevered over the olive trees facing south and the view. This has a result flow of the space from the back of the building, underneath it, towards south and landscape. The square plan base is glass box facing the outdoor pool and creates base of the building. This also references minimal contact with the site (allowing potential excavations and findings).
The aim was to create form, which is "archetypical" instead of "leisurely".
Text provided by the architects.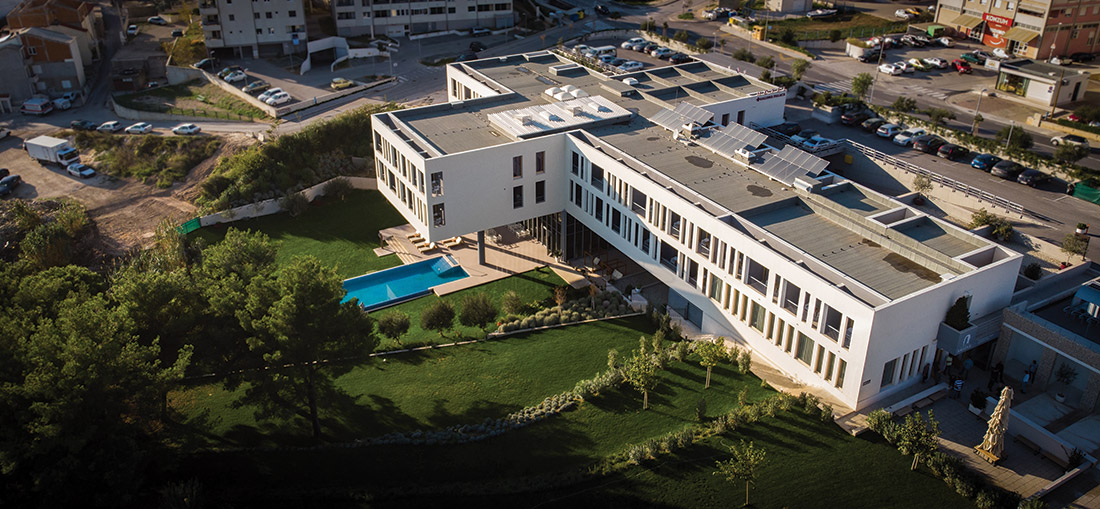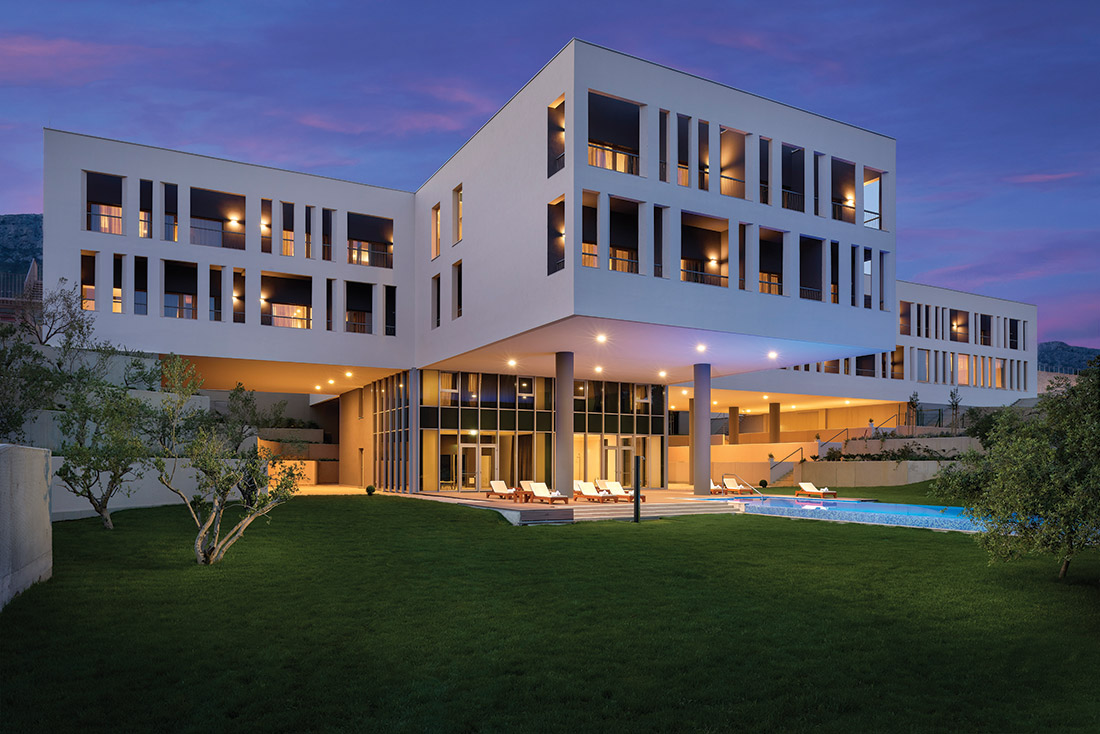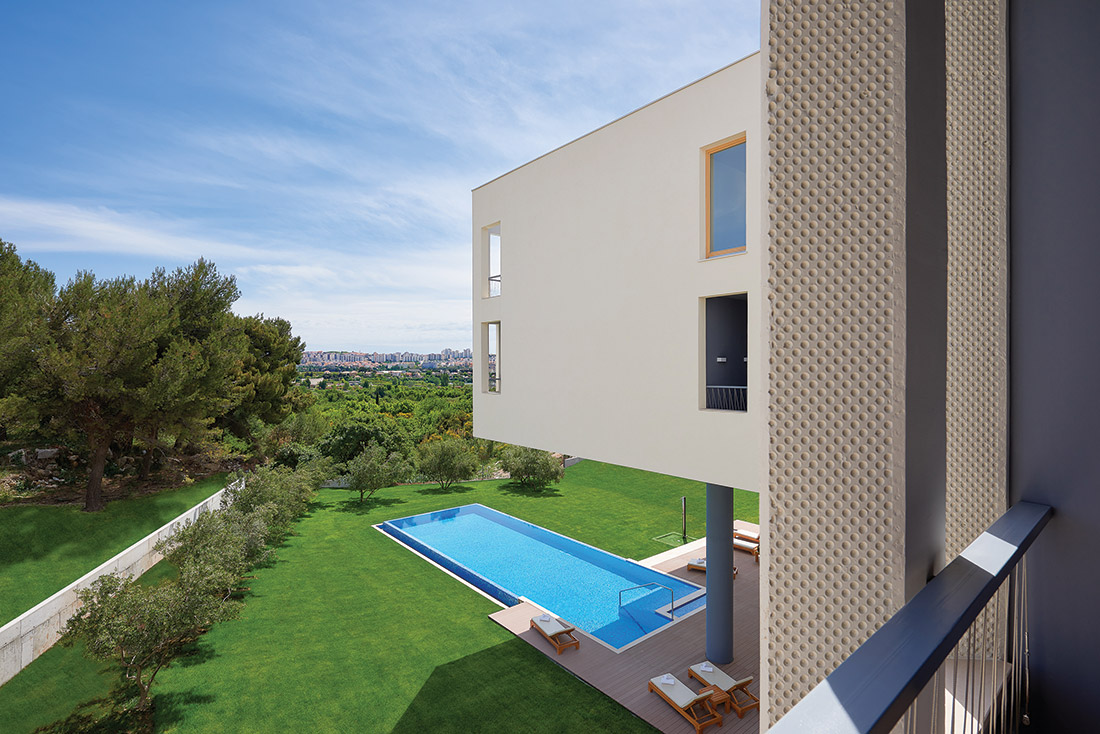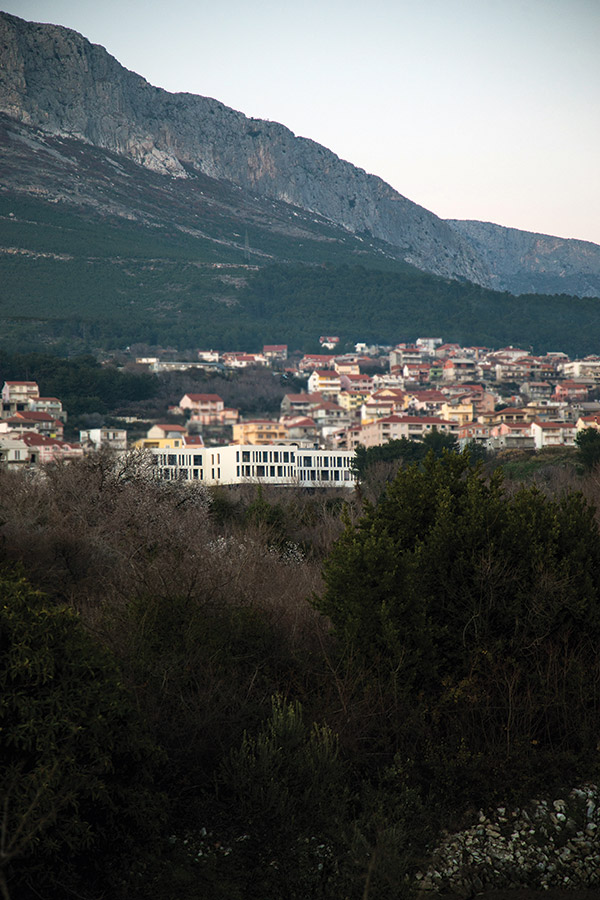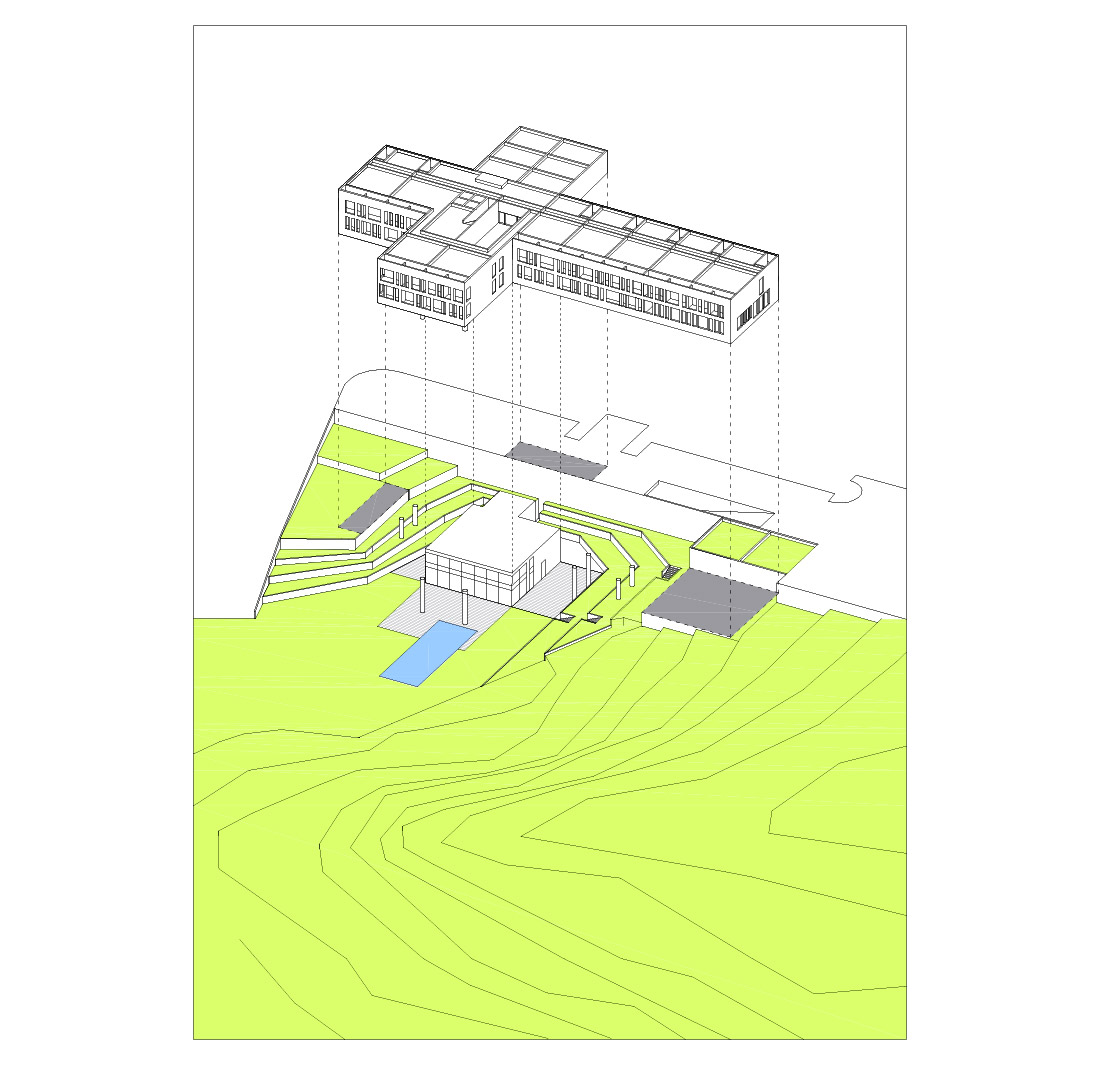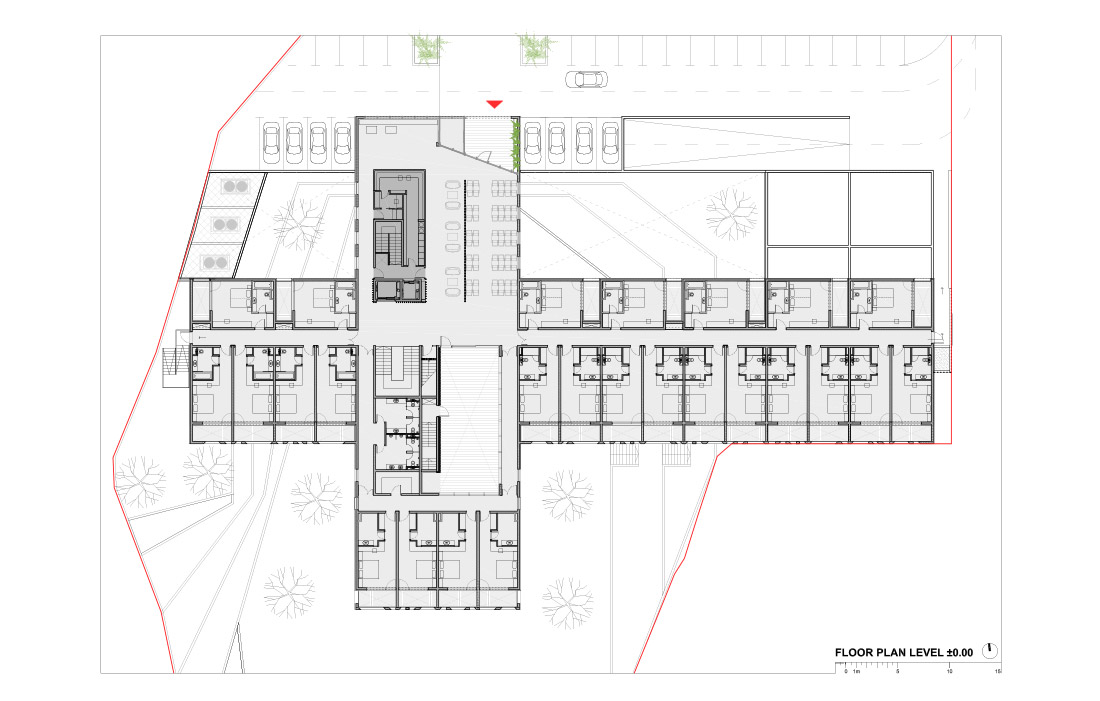 Credits
Architecture
Neno Kezić, Srđan Lukšić; ARHIPOLIS ARCHITECTS
Client
Dolis inženjering d.o.o.
Year of completion
2017
Location
Solin, Croatia
Area
Total area: 4 036 m2
Site area: 4 543 m2
Photos
Neno Kezić, Ivan Ivanišević
Project Partners
OK Atelier s.r.o., MALANG s.r.o.
Related posts
Powered by