The landscape of Southern Moravia is well known for vineyards running over the hills. The one called Starý vrch (meaning "Old Hill") has become a place where an owner of a construction company fulfilled his dream. It is not far from a special spot, a location of the only almond tree orchard in Czechia. The winery is seated at the foot of the hill originally occupied by an apricot orchard. The angled compact shape of the building naturally grows out of the slope and opens its front facade with terrace to a little apricot garden. A low concrete wall separates the garden from the driveway and parking lots and provides a shady, intimate place under the trees. This heart of stone, oak-wood, glass and anthracite metal is dedicated to wine tasting and merchandise selling, and through the window, visitors can catch a glimpse of tanks filled with maturing wine. Starý vrch winery combines romantic enjoyment with a rational typology of wine-making, encompassed in an alluring shape evoking a diamond in the ground.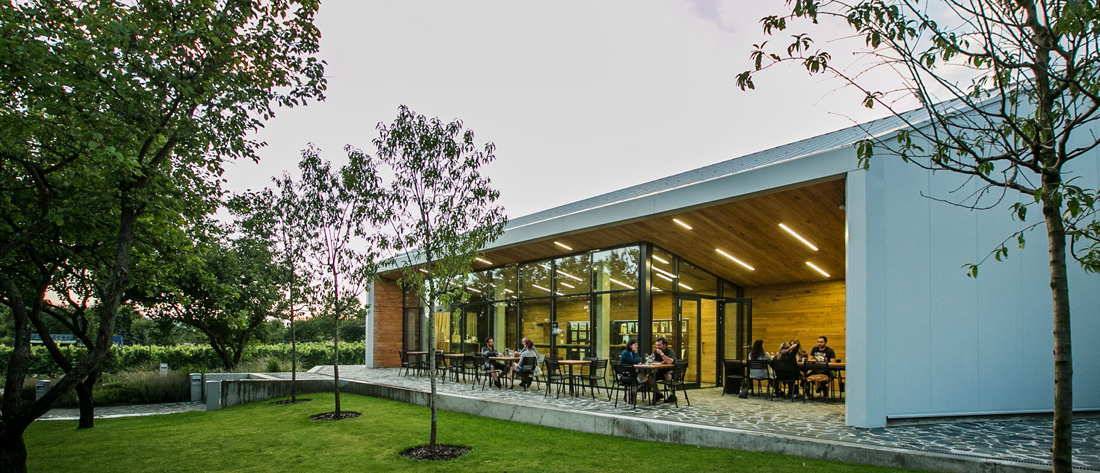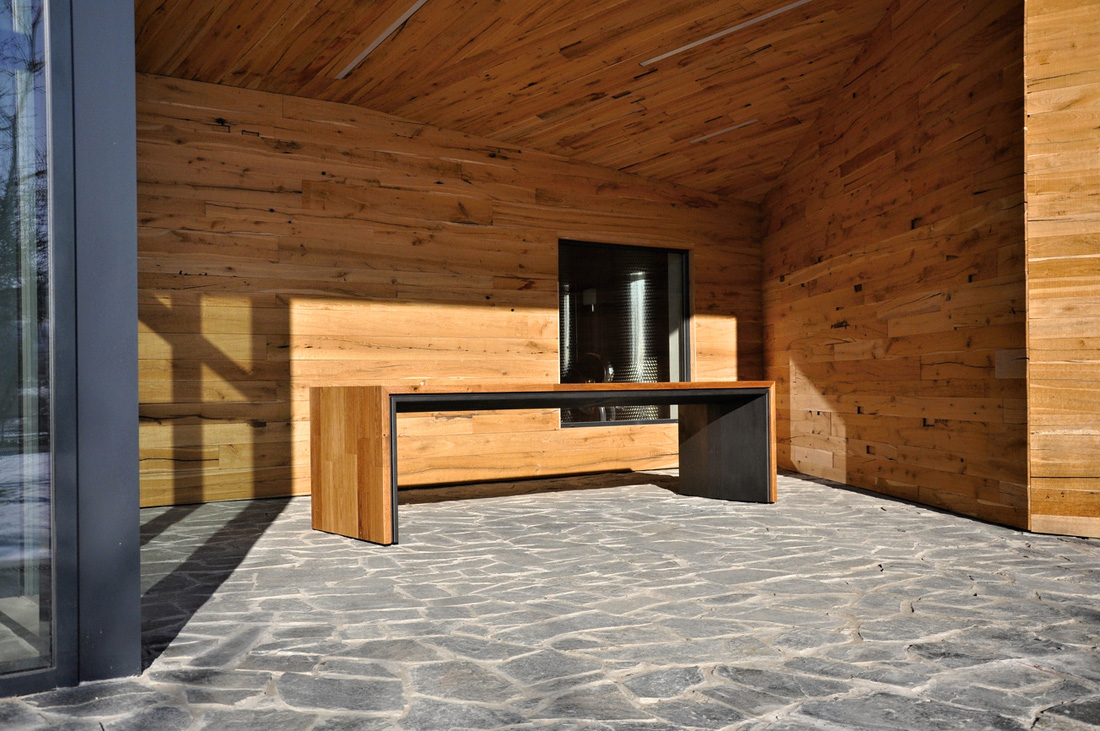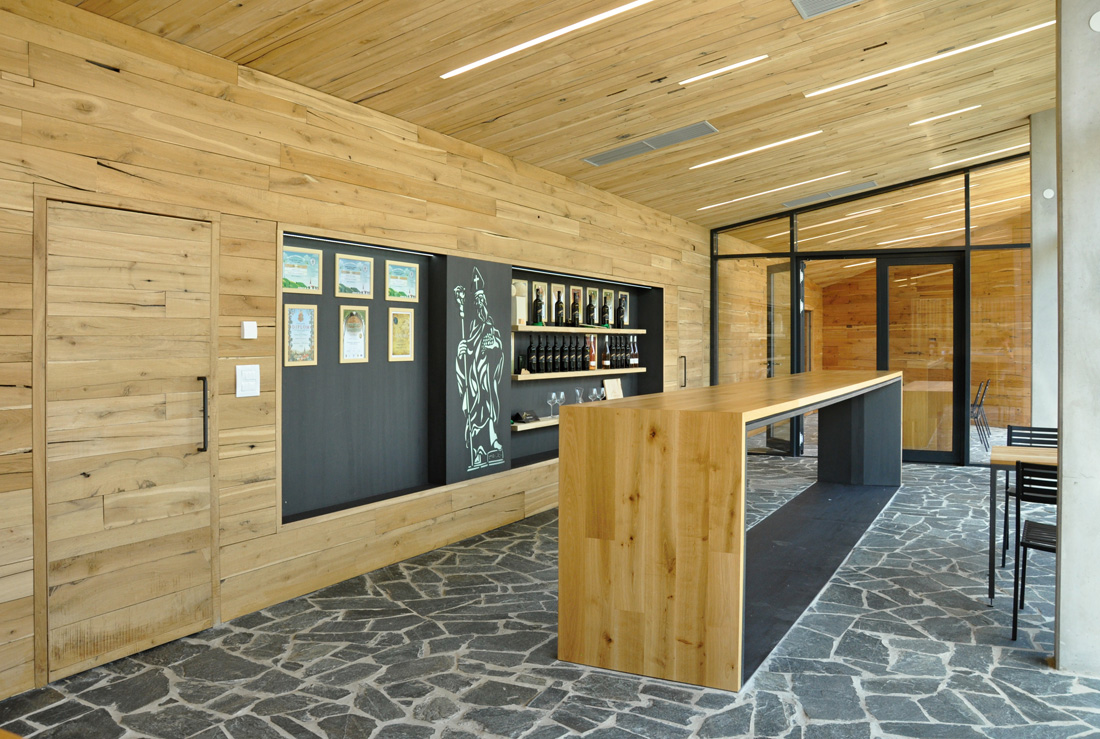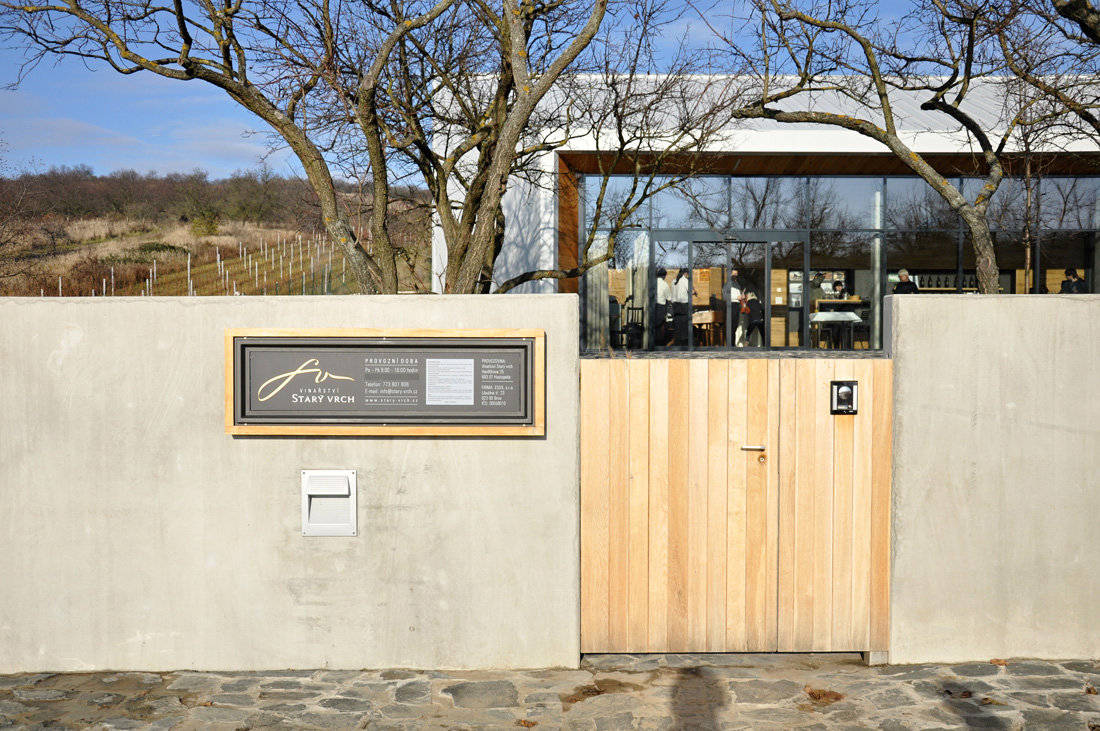 Credits
Autors
POParch s.r.o., PROJECT building, s.r.o.;
Petr Stojan, Jan Podešva, Michaela Jandová, Tomáš Shromáždil
Investor/owner
ESOX, spol. s r.o.
Year of completion
2015
Location
Hustopeče, Czech Republic
Total area (m2)                     
715 m2
Site area (m2)
1162 m2
Photos
Jan Podešva and archive of Starý Vrch winery
Project Partners
Wooden facing: HEMA puls s.r.o., Furniture: Dřevomonta s.r.o., Facade: REMA spol. s r.o., HT STEEL a.s., Roof: HT STEEL a.s., Concrete construction: LOBSTAV spol. s r.o.
Related posts
Powered by