The new sparkling water maker generation of SodaStream "DUO" sparkles from now on for at home & on the road! This makes your everyday life not only much more convenient, but also more sustainable while making an active contribution to the protection of our environment from single use plastic bottles.
With the sparkling water maker "DUO" a true all-rounder moves into the kitchen. This is because the DUO is the first SodaStream sparkling water maker with a dual system, consisting of a newly designed glass bottle as well as a reusable BPA-free plastic bottle. While the glass bottle is perfect for the use at home, the reusable plastic bottle additionally provides refreshment "to-go". Another plus: Both bottles are dishwasher safe and have a capacity of 1 liter.
The DUO's simplified cylinder change provides even more convenience. Thanks to the new patent pending Quick Connect cylinder system, the cylinder can be inserted easily and conveniently. Furthermore, the DUO impresses with a modern & compact design and, with a height of 44 cm, fits easily under any kitchen cabinet. The high-quality look of the DUO gives it a particularly noble touch and makes it a real eye-catcher.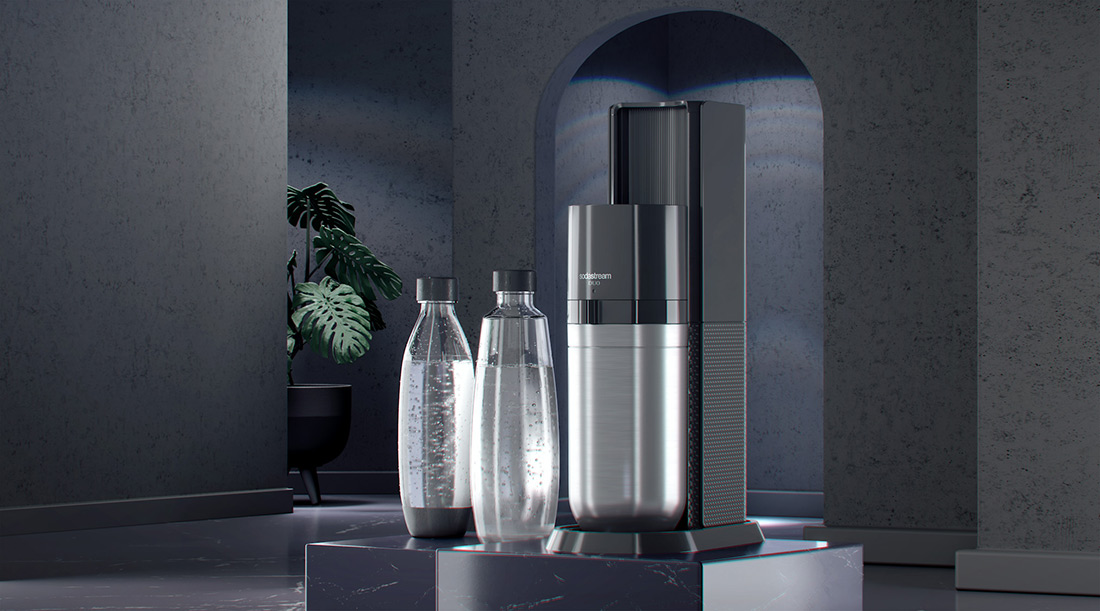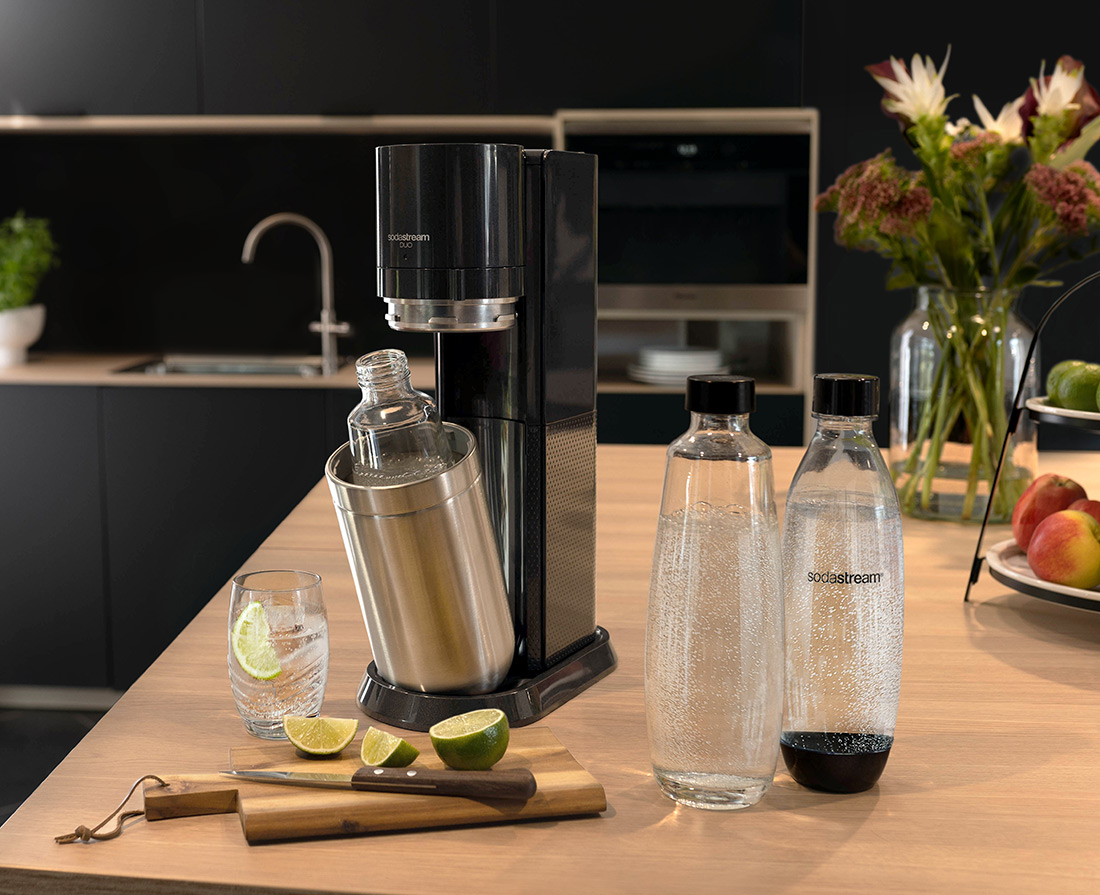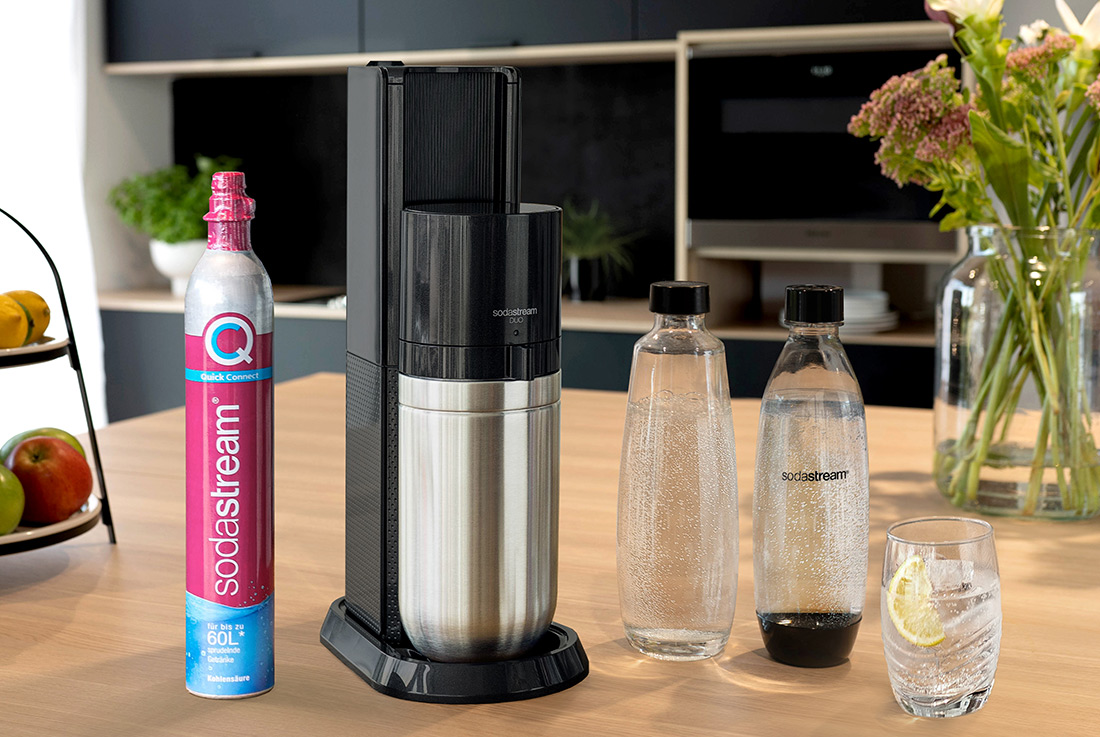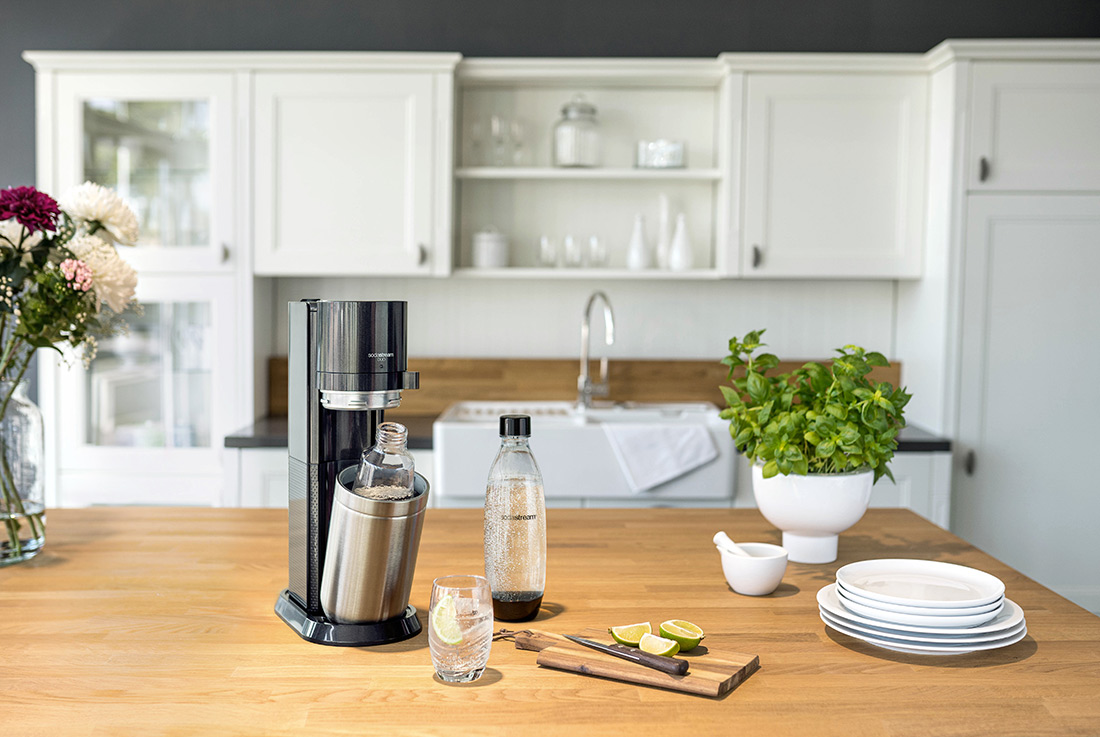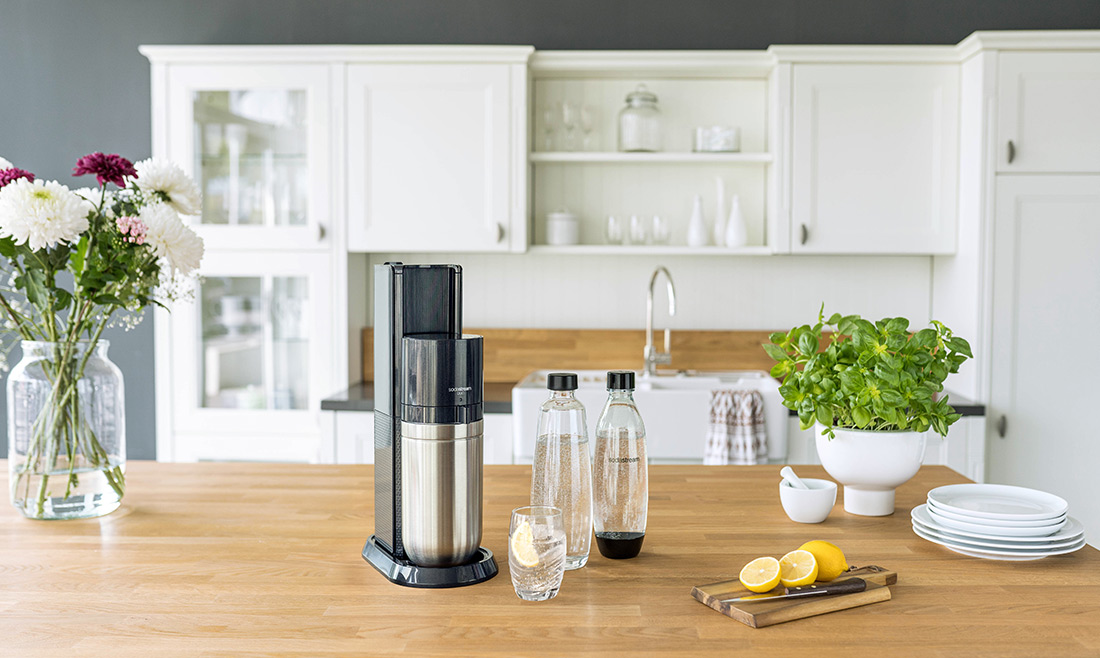 Credits
Design
Amit Avigdor, Israel
Manufacturer
SodaStream ltd, Israel
Year of production
2020
Related posts
Powered by