The Kedma Hotel is a new build hotel in the Negev Desert in Israel designed as a luxurious and sophisticated 21st century khan honouring its desert setting. In response to its interior brief, for which I was responsible, I chose to tell the story of the Spice Route and the Nabataean traders who carried precious goods across the Arabian Peninsula from Asia to the Mediterraneanen route to Europe. My goal was to make the story the central motif in support of the key motive: to create a sanctuary dedicated to comfort and relaxation in which to revive body and spirit. The exterior of the Kedma Hotel is the perimeter wall and a protective shell. It's finished in sand plaster with rounded corners allowing it to blend into the landscape. Since the outer structure is that of a khan, it is the inner areas – the central public building, the seven accommodation blocks, the spa block, swimming pool, and outdoor seating set within the interior courtyard that guests will experience and for which I could weave my design narrative. Using Kedma's Spice Route location as my inspiration, I brought my chosen narrative to life in the design of the interior spaces, furniture, finishes, shaded walkways, niches, seating, accessories and lighting using natural materials once carried across these sands – soft and hardwood, iron, glass,sisal, fabrics, clay, casks, chests, glass, and stone. Kedma's cohesive design language induces a sense of calm and well – being – it is truly a khan in which to be fully immersed in the hospitality experience.
What makes this project one-of-a-kind?
This project was the first hotel to be officially opened during covid, it brought an in depth guest experience that is allowing a transition into a different time and space (time travel) into the desert essence binned with the story of the nabatian tribe and the spice route tribe (4 B.C) As a testimony from the experience, I am lucky to have guests calling weekly for the last two years and thanking me for creating this interior escape for them, inspiring and rejuvenating. This is my goal as a designer, to create spaces that are making a difference and contributing to peoples lives. The most unique feature of the Kedma lounge is the rope tent, it is located in the entrance to the lounge, masking the space, creating curiosity as one and intimacy while guests are sitting together seen and unseen.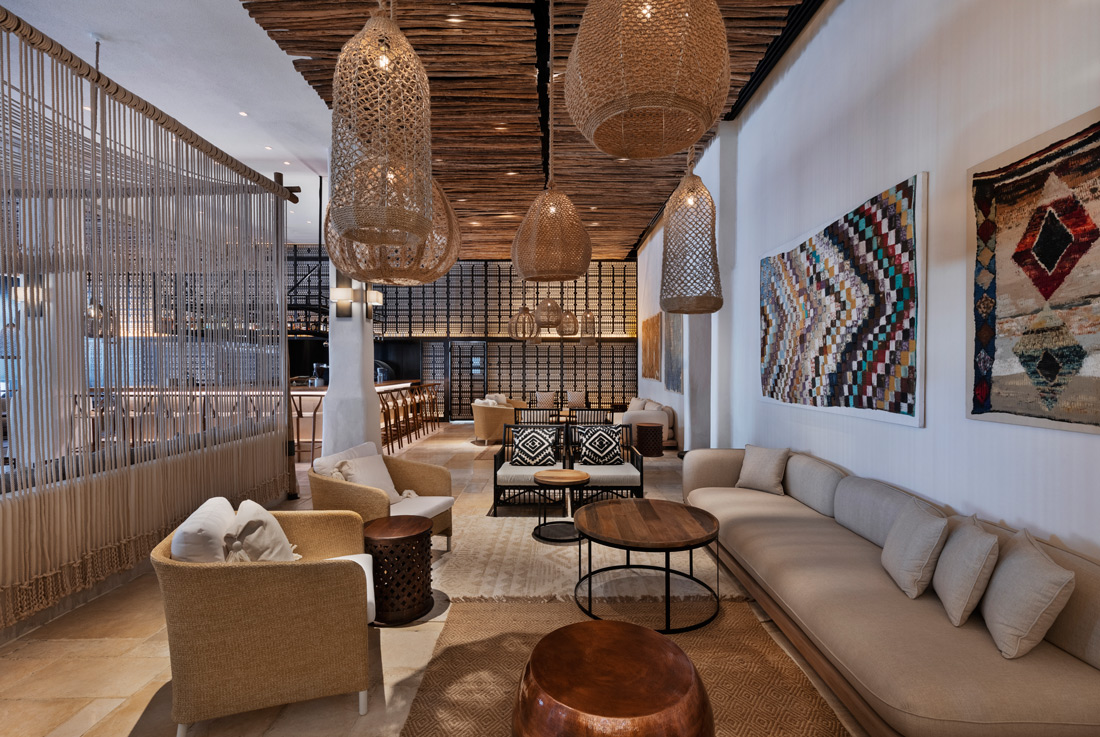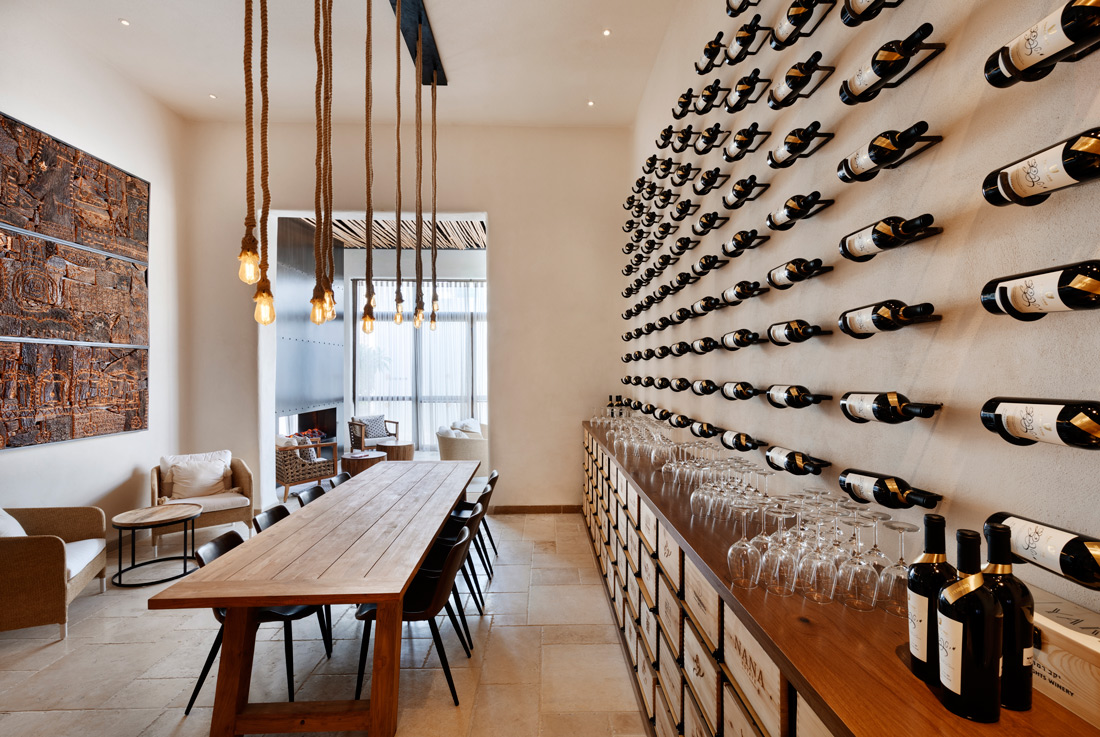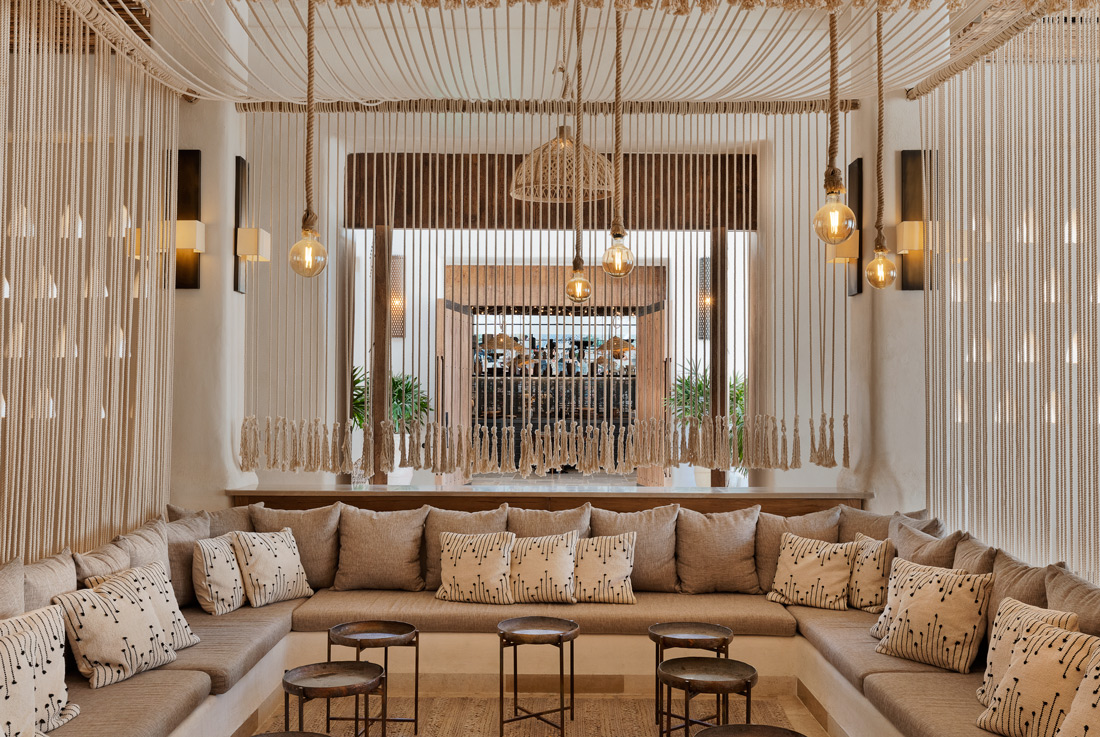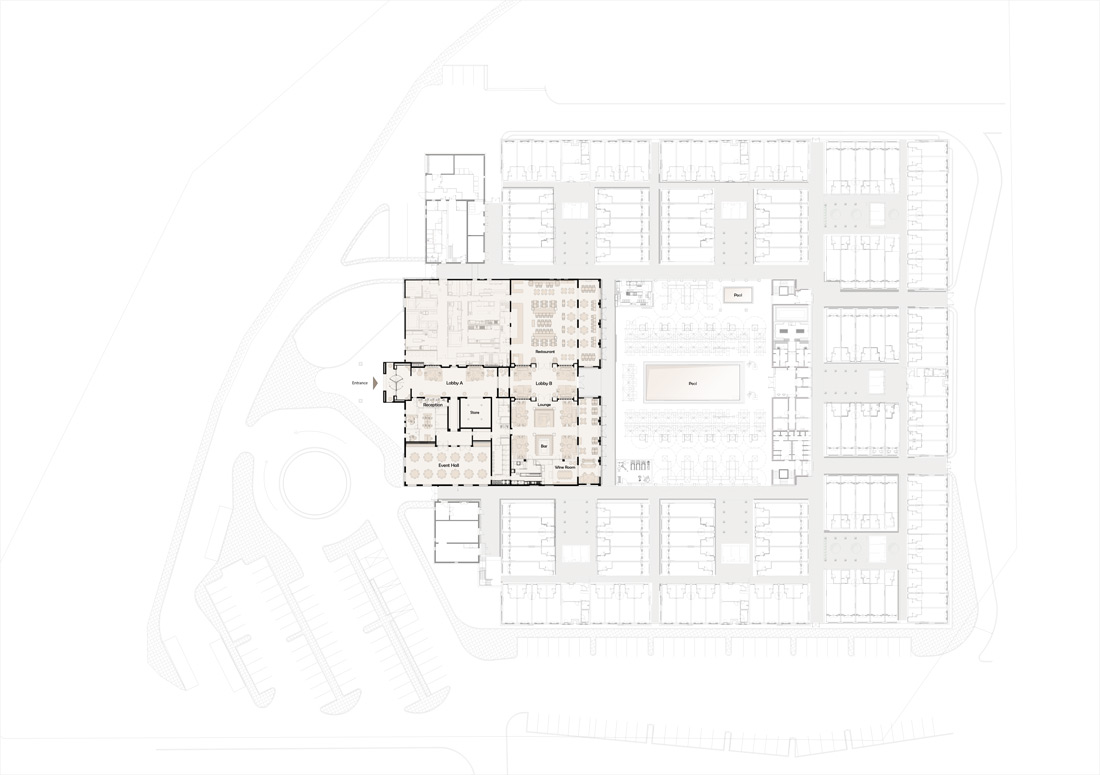 Credits
Architecture
Ruth Arad Design
Client
Isrotel Hotels
Year of completion
2020
Location
Sde Boker, Israel
Total area
370 m2
Site area
10.000 m2
Photos
Assaf Pinchuk
Project Partners
Rehaviya, Ori Weiss, Jerusalem Gardens, Didi macrame, Hamat, Pail serramenti Italy
Related posts
Powered by