The original crescent – shaped structure is oriented towards the central garden pond and clad with roughly – hewn Jerusalem stone, as required by local building codes. The inspiration for the interior architectural language is drawn from the immediate context of the gardens – natural organic forms of plants, tree and leaf structures. With the intention of creating a complete contrast with the traditional Jerusalem architectural language of stone and plaster, the interior spaces are almost completely built from wood. Bleached oak is utilized in various forms and textures, creating a strong dialogue with the surrounding exterior, reminiscent of natural organic forms. The design intent was to create an experience of leaving the city and entering a forest , where the light quality changes and we become engulfed in a different experience. With the movement of the sun, the thin wood enfins that wrap around the concave interior create a dynamic experience of light and shadow. The elevator shafts are clad with an organic arrangement of wooden planes, reminiscent of large tree trunks. These planes climb to the ceiling, creating a continuous cover of folded wood surfaces.
What makes this project one-of-a-kind?
In a dense urban context, built almost exclusively from stone, it is rare to be able to inhabit a space that departs so dramatically from its surroundings. Yet the Jerusalem Event Center is also extremely contextual, embodying the immediate and ever – inspiring spirit of the Botanical Gardens. The overall form, built components, and finer details are inspired by organic forms not normally encountered in the built environment. This abstraction of rich natural forms makes entering the space a unique experience, a refreshing departure from everyday life.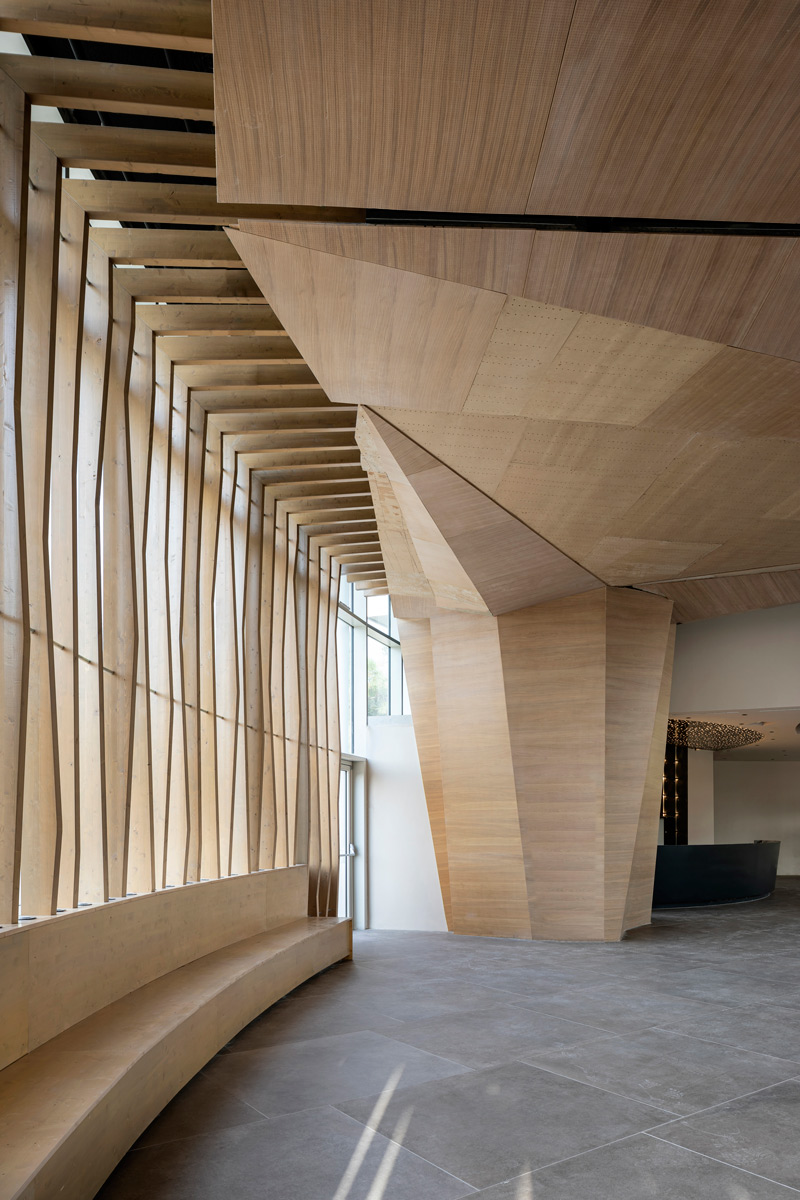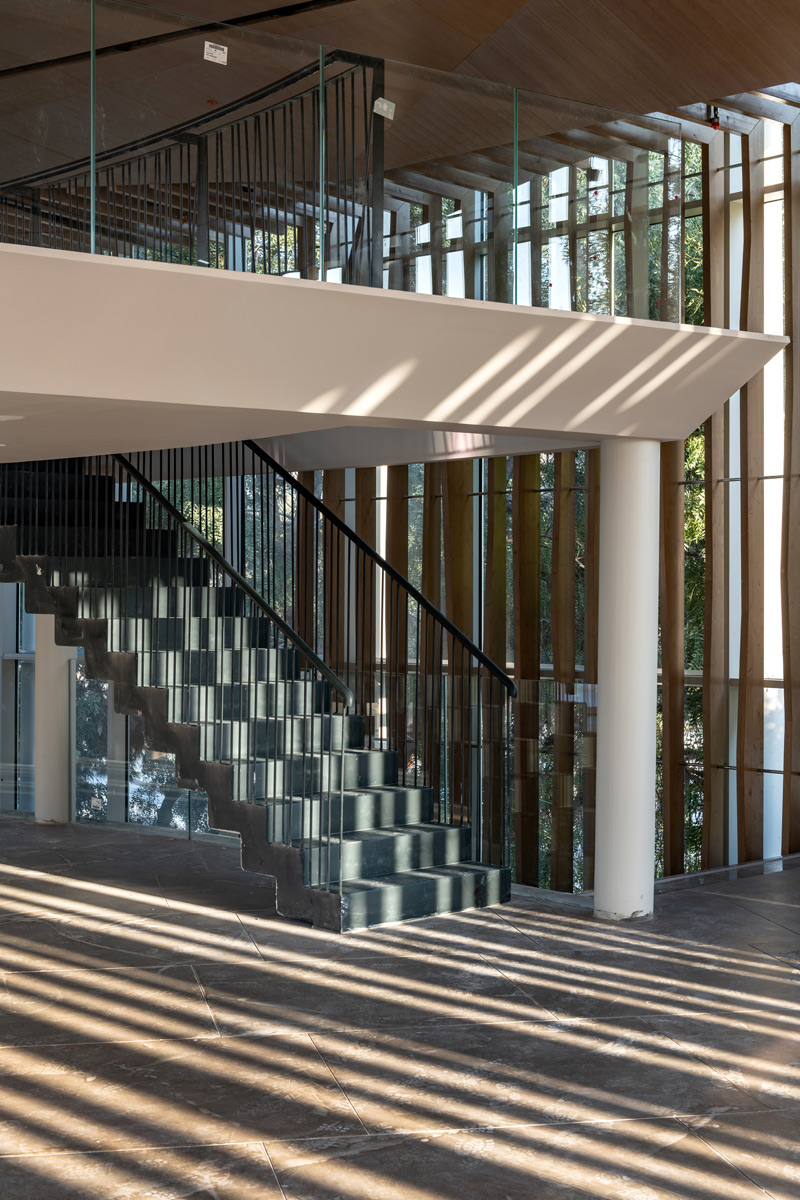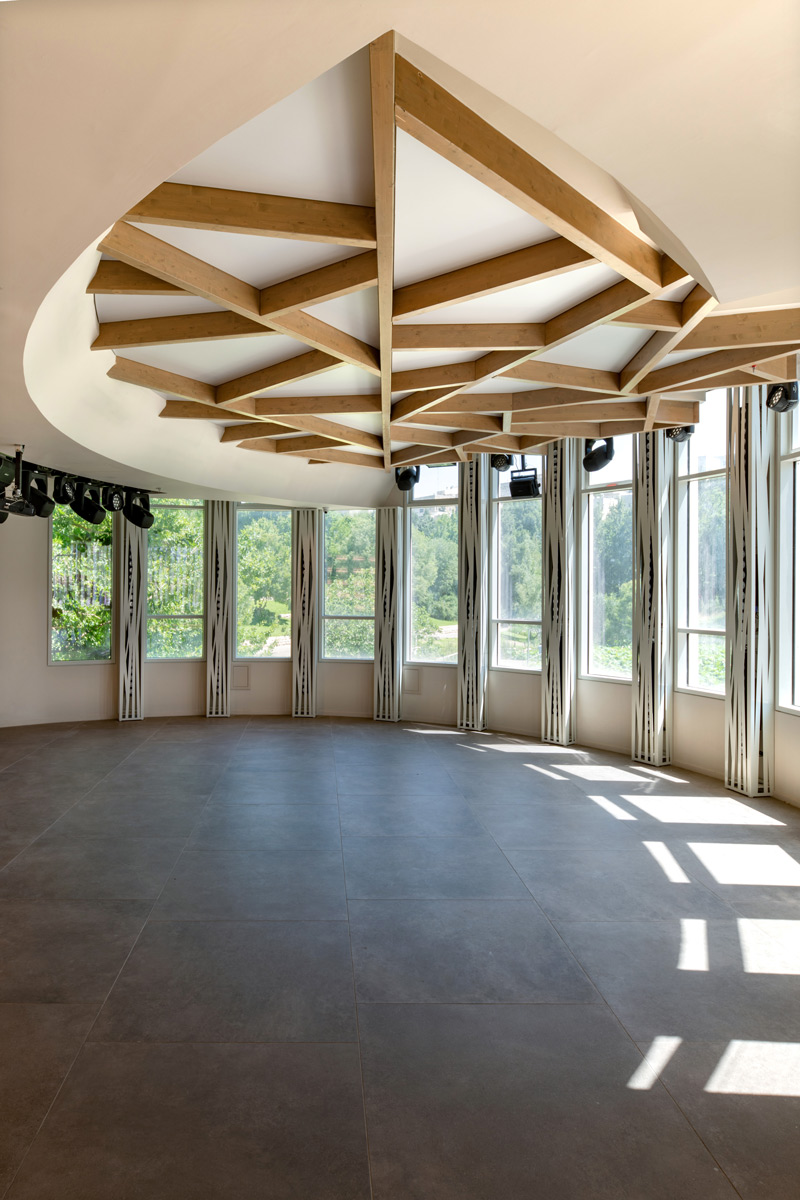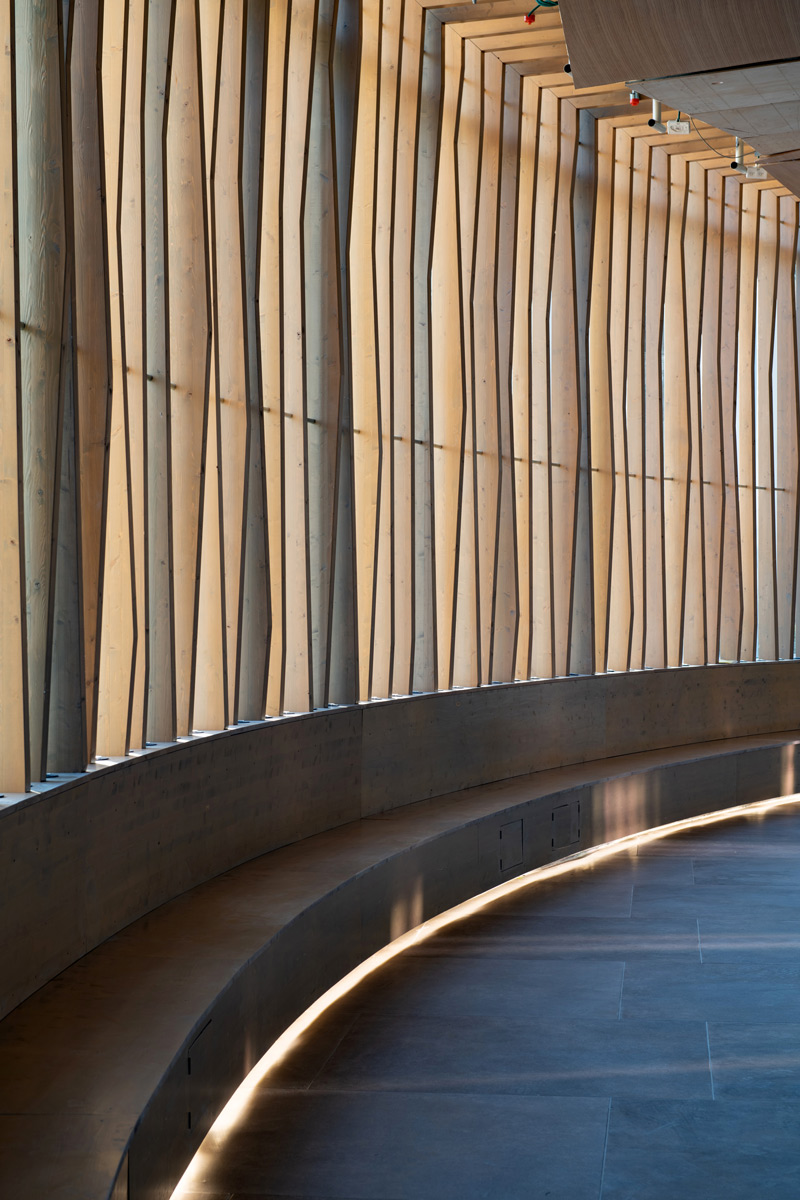 Credits
Architecture
MRA – Matti Rosenshine Architects, Matti Rosenshine
Client
Botanical Gardens
Year of completion
2020
Location
Jerusalem, Israel
Total area
600 m2
Site area
6.000 m2
Photos
Michael Shvedron, Ilan Nachum
Project Partners
Royal Aluminum Co Inc, Ytaca Ltd., Gilad Keramica, Protouch Ltd., Porcelanosa, Bayo
Related posts
Powered by