At vrDesigner, we are working on to make real estate sales and interior designing processes a lot easier and enjoyable for real estate buyers, sellers and investors. According to our experiences so far, we provide user-friendly services that save time and money for all participants in projects. Building on our experience, we have developed a virtual reality software that accelerates the work of designers and the customer experience throughout the project. Using VR, projects are very fast and enjoyable. Customers can experience the space in life-size plans, walking through them and change the interior details, like floors, the color of walls, furniture, lamps or any other detail in seconds, which makes them see all of our ideas very clear and make good decisions very fast.
The most important for us is to design fully in line with our customers' ideas and needs. Planning starts with the appropriate spatial layout, examining space and lighting conditions as well as the purpose of the property. When designing a hotel, restaurant or office, the most important for us is to determine the style of business, guests or the company and to design it according to their needs and brand. For residential projects, we examine the habits of people living in, making the most comfortable space for them according to the way they are living. Every project must be a mirror of our customer's life, reflecting their style.
Eco-friendly design is very important for us, using natural materials as much as possible, long-lasting, good quality furniture, and reuse or renovate old furniture, giving them new meaning and look. Our philosophy is to bring nature in the interiors with connecting indoor with outdoor spaces and using many plants. Reduce the use of unnecessary items, clean the space and leave room for the functional living of the owners.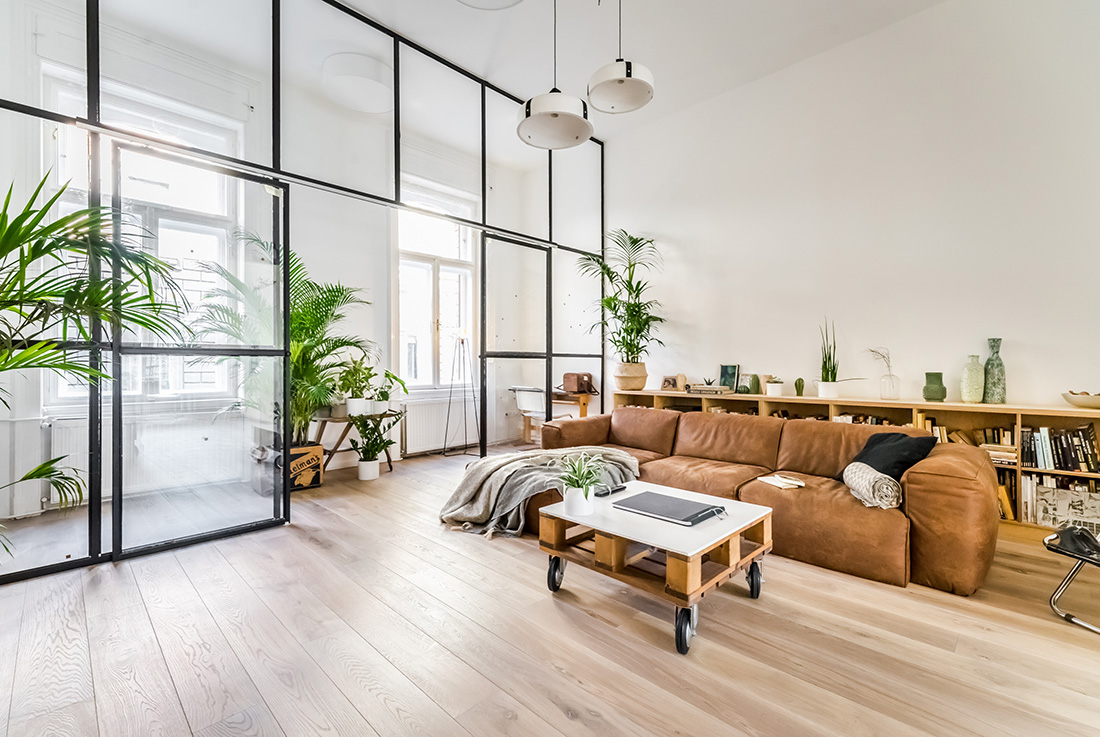 Read more about Private Apartment in Budapest here.