The object of skatepark with landscape design is located along the Pekrski creek. We add a new content as a generator of new free time activities. The design is based on the relief and natural features of the existing green area. The shape of the sport facility is designed according to the existing tree-fund and therefore the whole polygone is divided into 2 units –the wider part \'the Street section – Plaza\' on the eastern part and the narrower \'Snake run section – Bowl\' on the western part of the park. The whole skatepark area is 1321,57 m2. Construction: Skatepark is designed as "IN SITU" casting of concrete on the spot. During the construction manufacture the \'SHOTCRETE\' technique of injection of molded concrete is used with a thickness of 15 cm.
Landscape design follows the basic idea of placing a skatepark as a park in green.
The used materials are: polished concrete, washed concrete and asphalt, which are combined with grass-concrete pavers, as the key element of landscape design, enabling the soft transition from the pressed surface into the grassy area. We blur the boundaries between the green landscape and the new urban landscape, which we artificially create.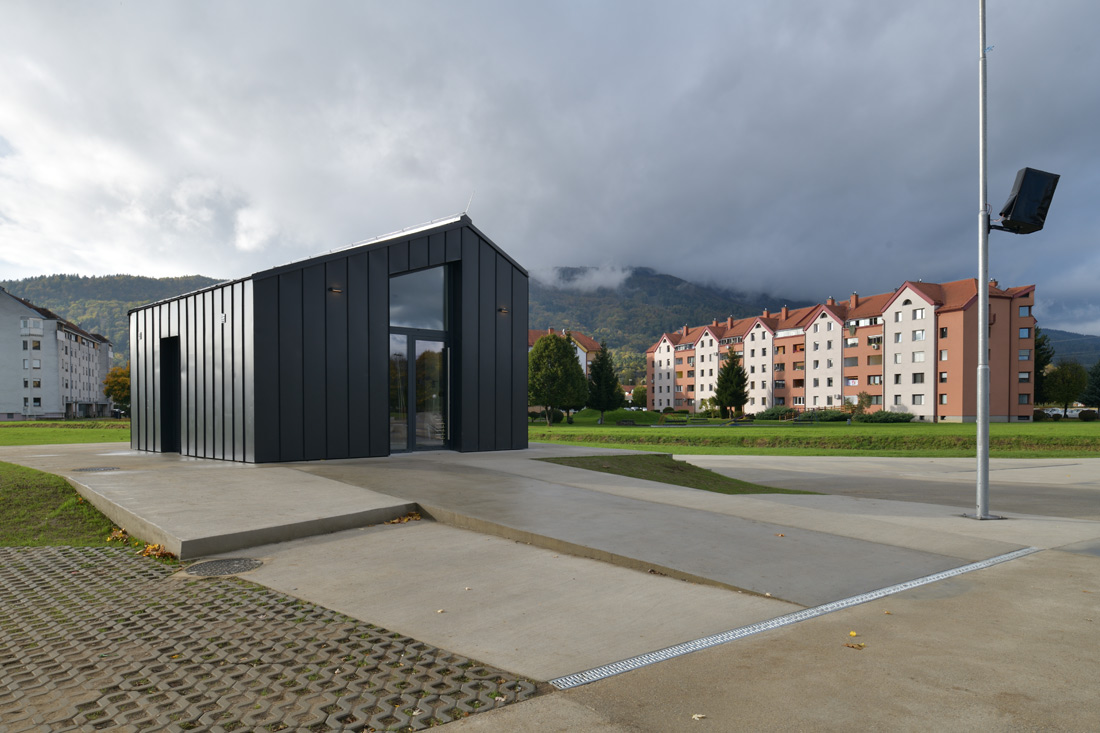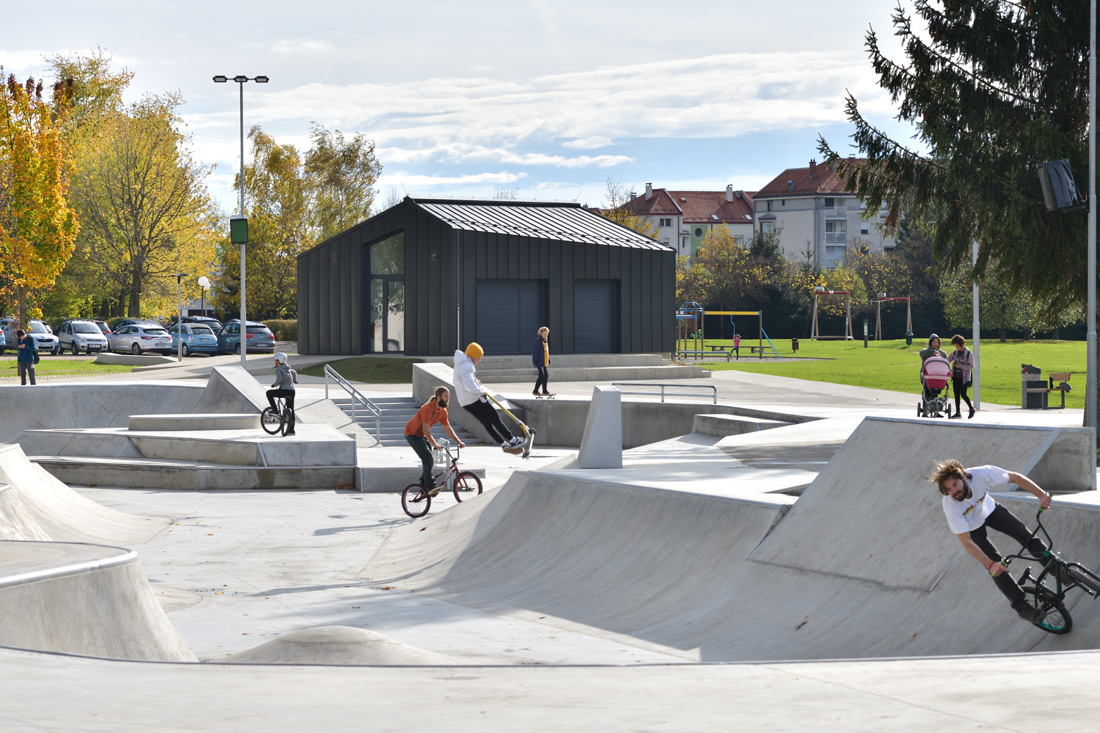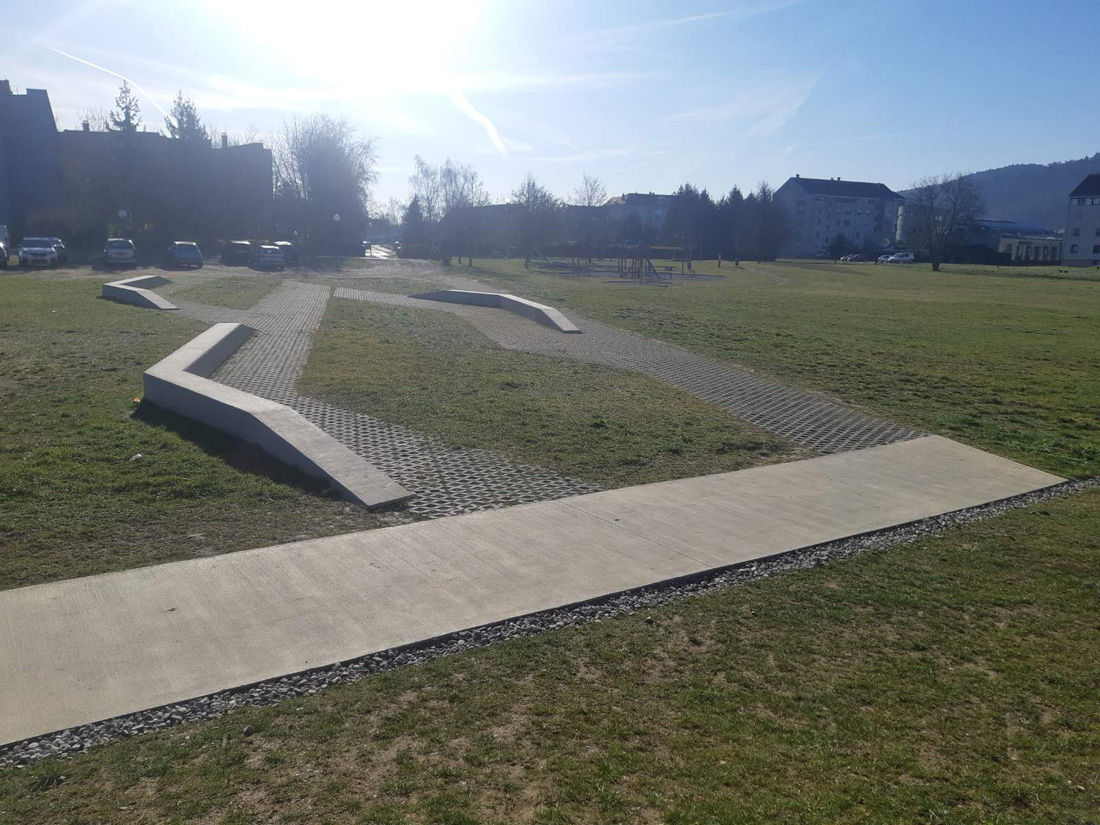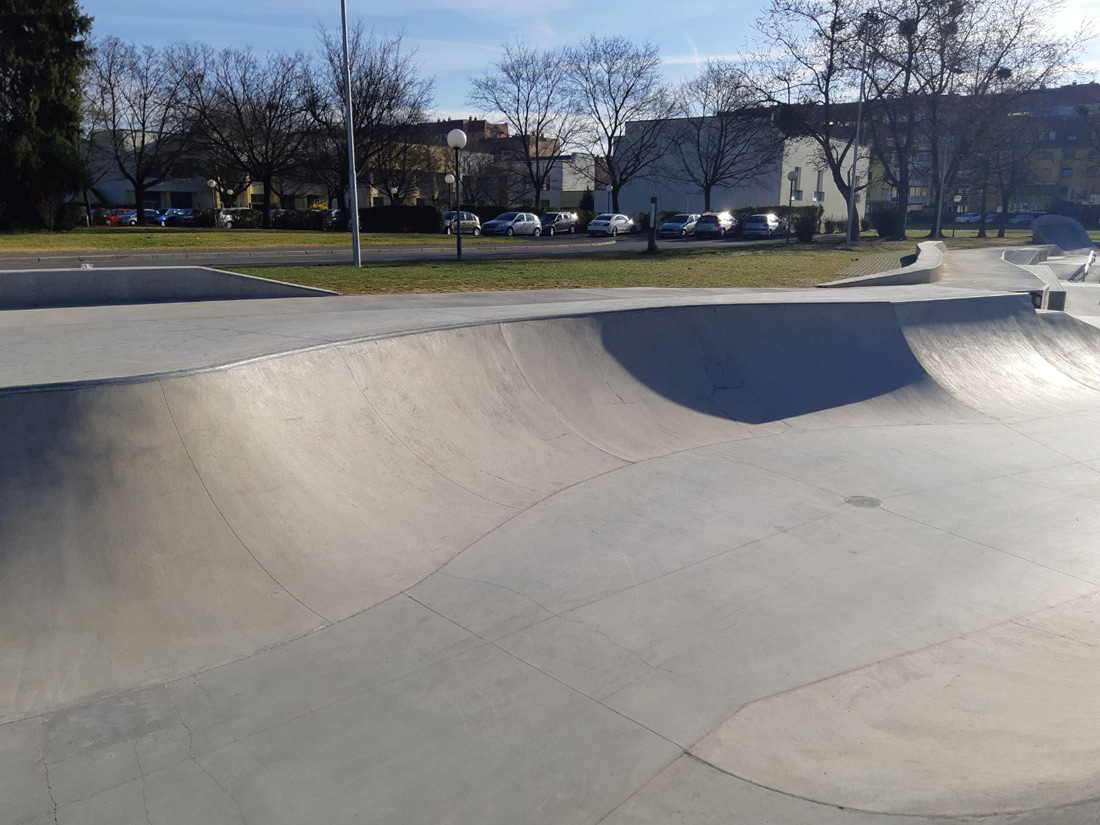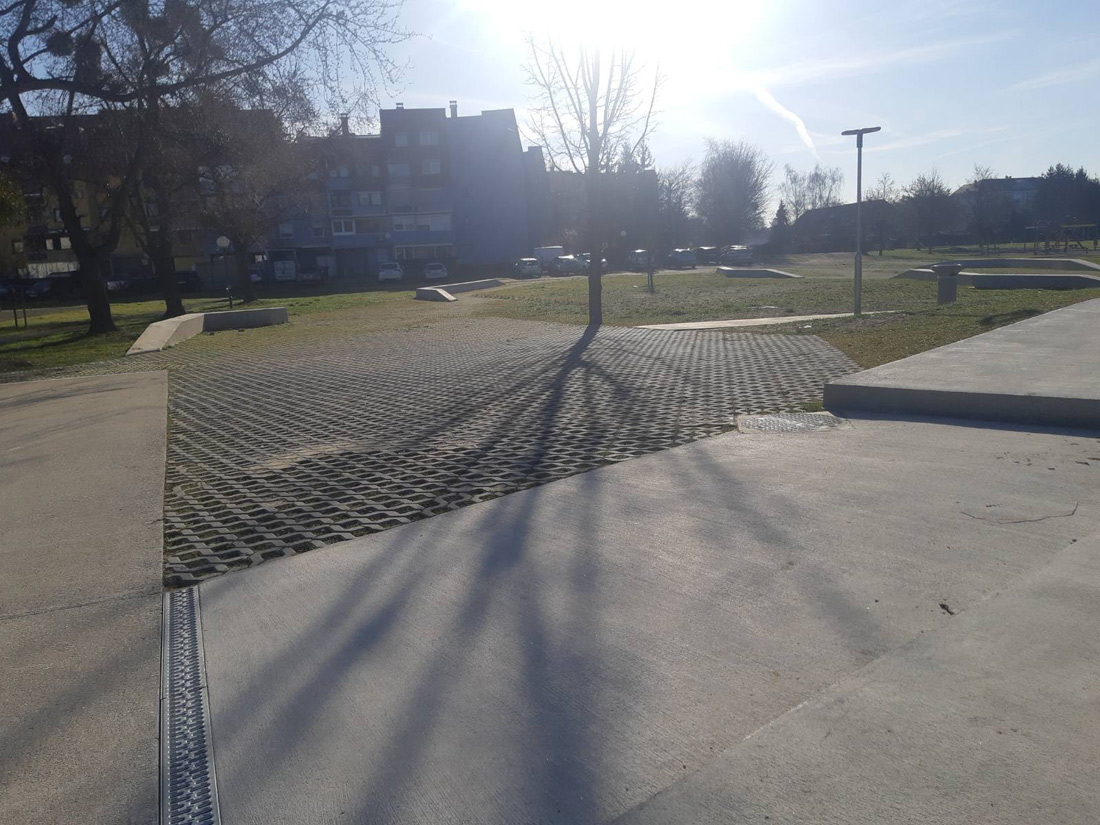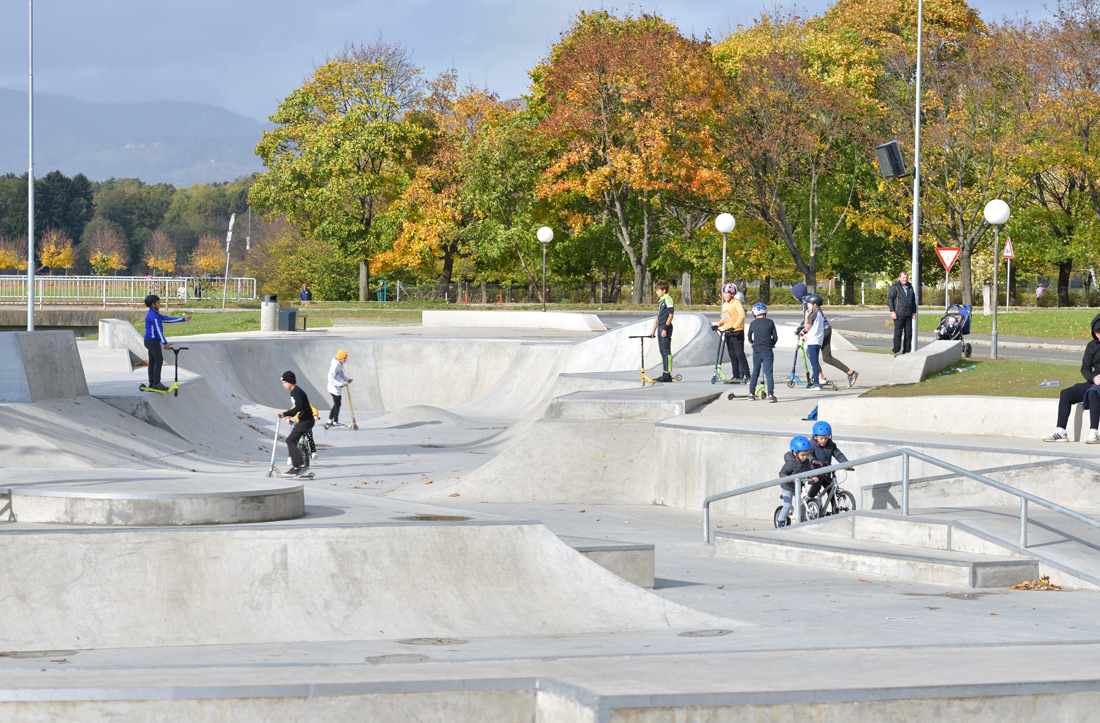 Credits
Autors
Arhiteza d.o.o.; Mateja Katrašnik and Polona Lipičnik
Client
Municipality of Maribor
Year of completion
2019
Location
Maribor, Slovenia
Total area
1.321 m2
Site area
2.461 m2
Photos
Matej Lozar
Project Partners
Related posts
Powered by