Sfintii Voievozi street : A residential area in Bucharest with a mixture of volumes and architectural languages. At number 16, on a 152 sqm lot, between two blind walls, lies a house with a basement, one story and an attic, without any aesthetic or functional value, built 100 years ago, renovated and extended after bombings during the second world war.
Being as the main facade is north-orientated and the surrounding blind walls overshadow the lot, the idea of approaching the project was that of creating a volume that would permit as much light to enter the building, while also offering intimacy by creating a courtyard with terraces that illuminate each floor.
The purpose of the project was to transform the multitude of existing small dark rooms into a modern home. We sought to achieve this by strengthening the structure, extending and heigthening the exiisting building, while also retaining some original elements of the house: the staircase, the large floor heights, the vaulted brick ceiling in the basement, the courtyard trees and the idea of "vegetal walls" which exist throughout the neighbourhood.
While modelling the initial geometry of the house, the existing small attic was transformed into a mansard roof along the side blind wall and a terrace toward the street which allows light to enter the courtyard. The volume was virtually reconstructet through a thread-like metal structure which will allow hanging plants to grow.
The acces invites you to go through the yard, under the shadow of the tall trees. Here, the house opens itself through a large 2,7 m eter tall glass wall which opens the dining and kitchen area toward the garden terrace, hidden from street view.
The old staircase with brick walls was maintaned and strengthened with apparent concrete walls. The ground floor, which was configured as an open-space for daily activities, is aesthetically enriched by the preserved brick walls and arches, and by exposing the added concrete elements, thus maintaining a dialogue between the past and the present. The first floor contains two bedrooms with bathrooms, while the second floor is a an open room which with a generous glass wall which offers a panoramic view of the neighbourhood.
Text provided by the architects.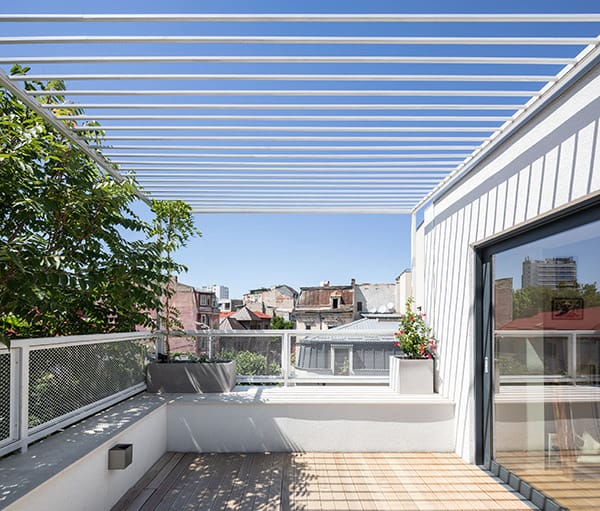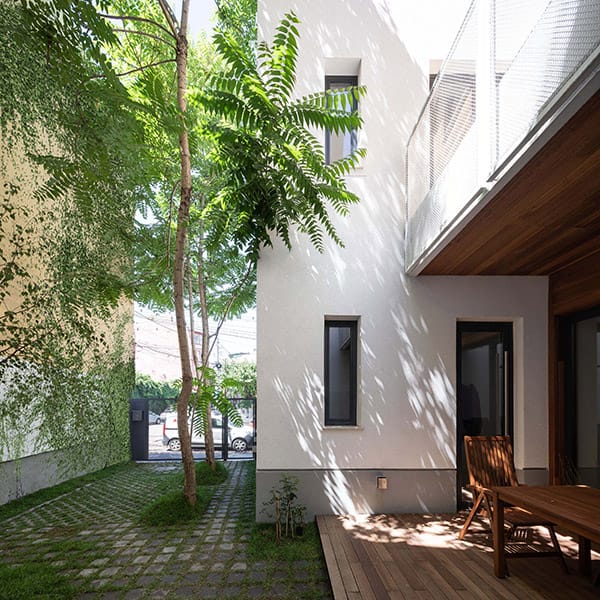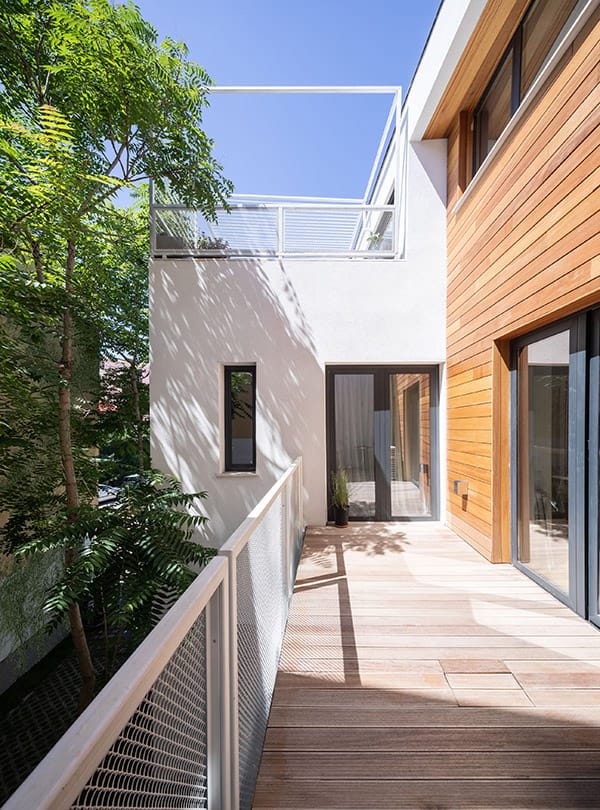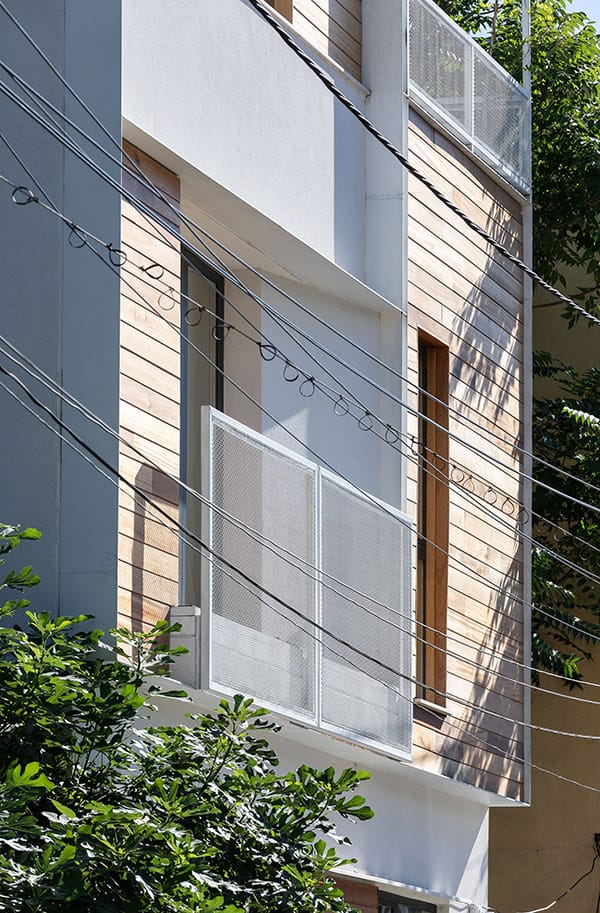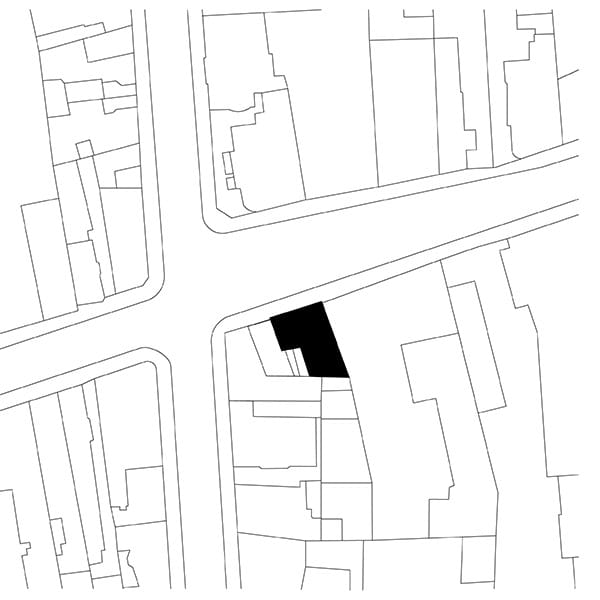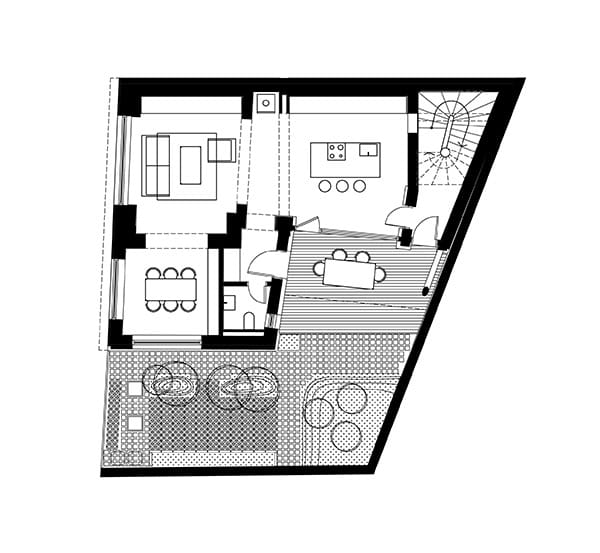 Credits
Architecture
Melon Design Studio; George Postelnicu, Oana Postelnicu
Collaborator: Sergiu Leucă
Year of completion
2018
Location
Bucharest, Romania
Gross built Area
350 m2
Photos
Radu Malasincu
Related posts
Powered by