The building  which was the subject of the assignment was one of the houses in a housing estate designated for Customs officials and the subsequent refurbishment gave the owners a new life. The present owners decided to make their new home on the ground floor, while using the  attic  to rent for short stays.
This alteration in the use of the building,required a capacity increase of the building, which resulted in an extension in the western side of the existing building. The original house was structurally designed as a classic wooden building of the "okál" type. The building was reinforced, insulated and cladded to meet its new requirements and purpose, with the new Western  extension made of brick. From a visual perspective, the material used on the  house harks back  to the tradition of mountain cottages that can be seen in the vicinity. The  exposed stone foundation flows into wood paneling.
The house shield face alternates between horizontal and vertical cladding ,which in a simplified form again refers to the traditional concept  visible on the surrounding buildings. In the interior, the owners were inspired by the atmosphere of modern alpine chalets.  The rooms for rent are then furnished very minimalistically, in a combination of white-light wood. The atmosphere of the bedrooms is then enlivened by custom wallpapers depicting Harrachov's ski slope.
What makes this project one-of-a-kind?
The project solves a convertion of an original building called "Okal " in slang. "Okals" was typified cheep wooden structured houses builded often in seventies in communistic Czechoslovakia. The original building didn´t reflect its location or any typical "mountain aesthetics" so that was one of the main tasks. The other is design a private flat, a small wellness and rentable appartments.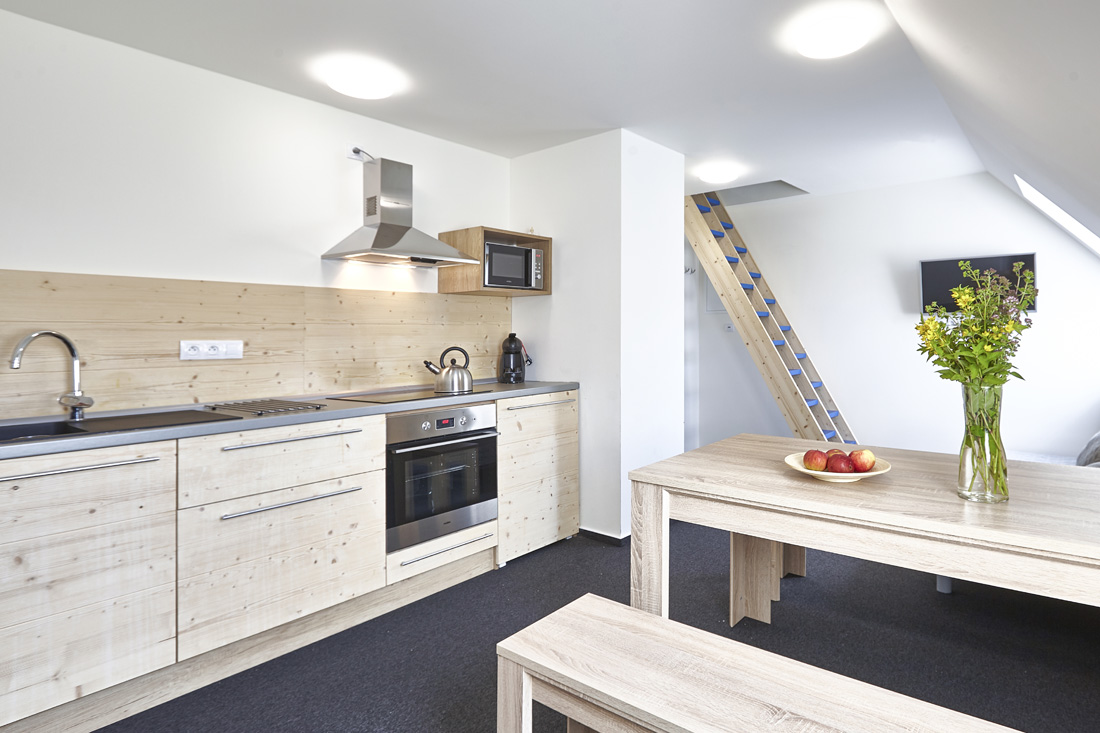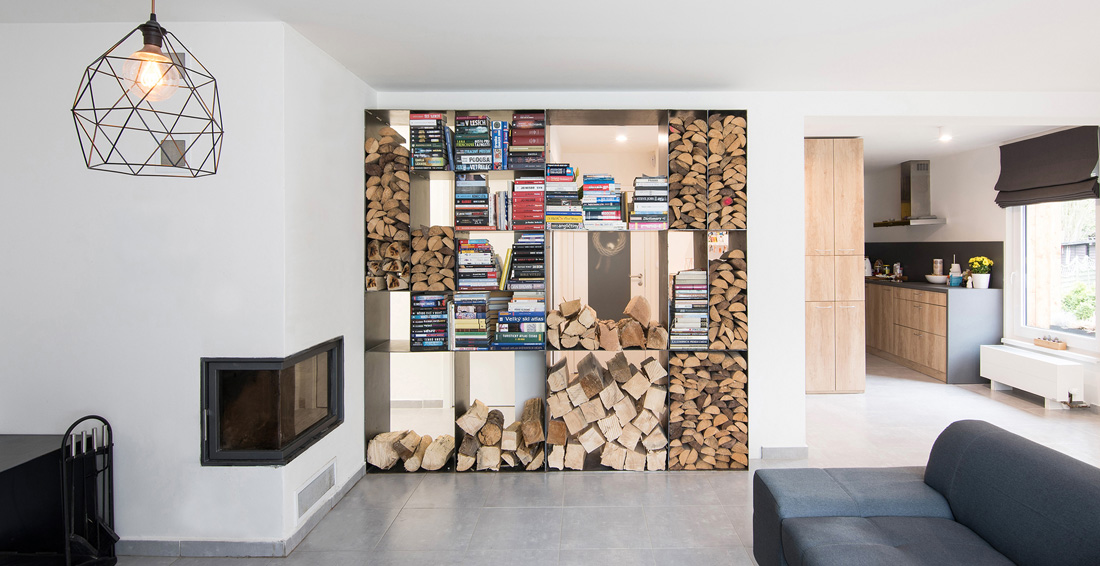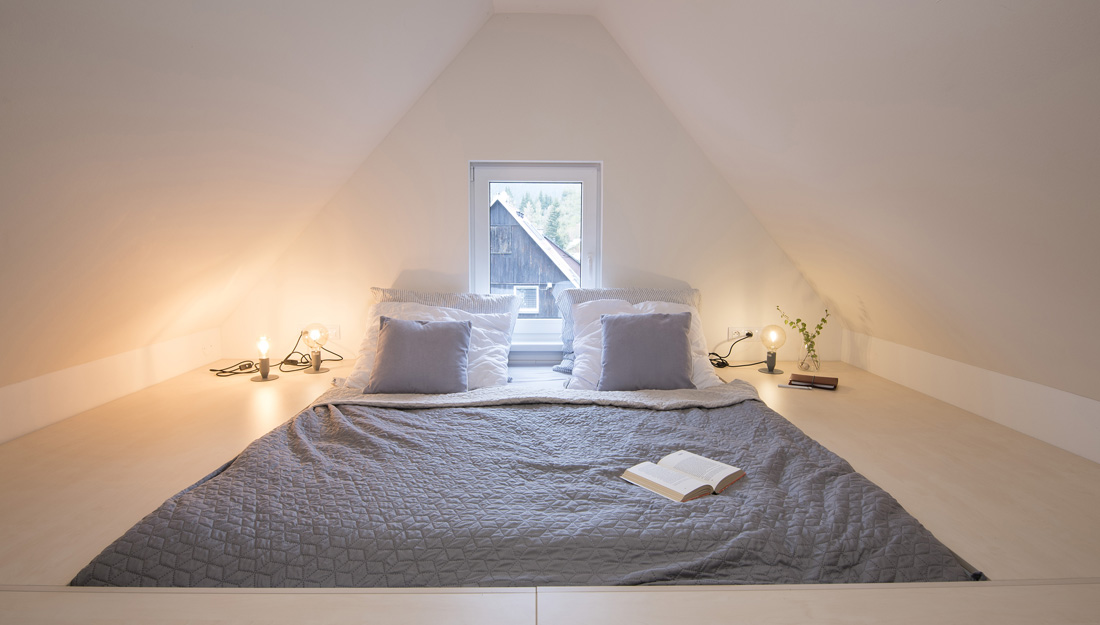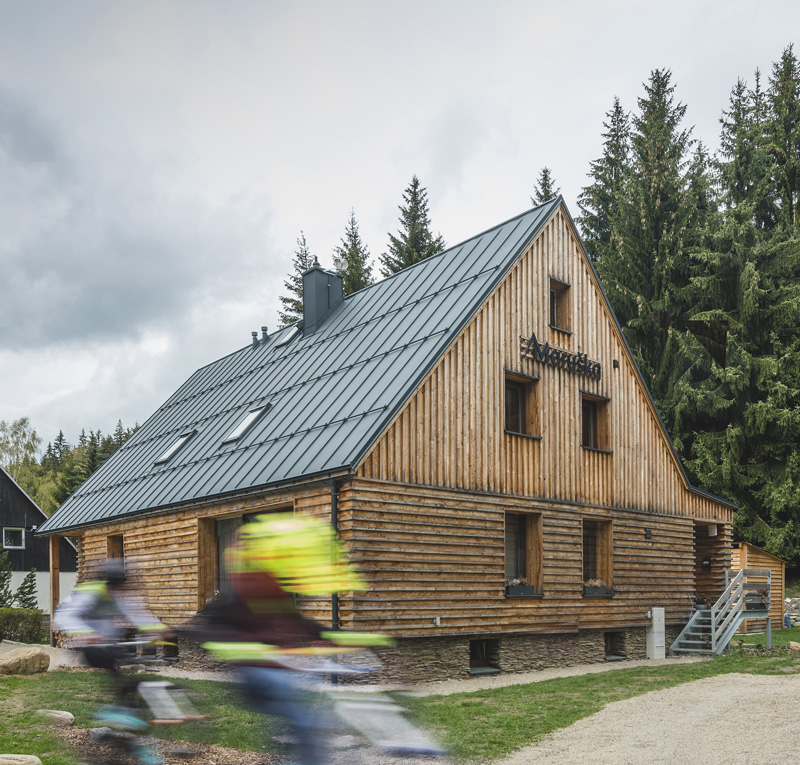 Credits
Architecture:
Mooza Architecture; Ing. arch. Petra Kocourková, Ing. arch. Klára Kuncová, Ing. arch. Štěpán Svejkovský
Client
Michal Kunrt
Photo
Václav Kahoun
Year of completion
2017
Location
Harrachov, Czech Republic
Total area
383 m2 (all floors)
Site area
979 m2
Related posts
Powered by