The project is born from the wish of the client, the Bucharest branch of an important European law firm, to create a high-quality space that serves as an interface between it and its clients. Its aim was to present itself through a functional, carefully designed space with a strong but discreet identity. The downtown Bucharest, 600 square-meters office-building floor has been completely refurbished to accommodate its new function. As the elevator opens, the visitor finds himself in the middle of an open space with a spectacular view of Bucharest. In the center of the open space stays the concrete-made logo of the client. The project's spine is the 'Chinese Wall' – a structure that passes from vertical to horizontal elements in an elegant, continuous movement to change function from enclosure of the private meeting rooms to reception and back. Its deep grey-blue lacquered milled MDF gives identity to the whole space, in contrast with the white walls and the small mustard-yellow accents of the seating and graphic elements. The Chinese Wall is enhanced by the 'Light Snake', a custom-made lighting system that underlines the public areas.
What makes this project one-of-a-kind?
Its discreet elegance and unitary approach.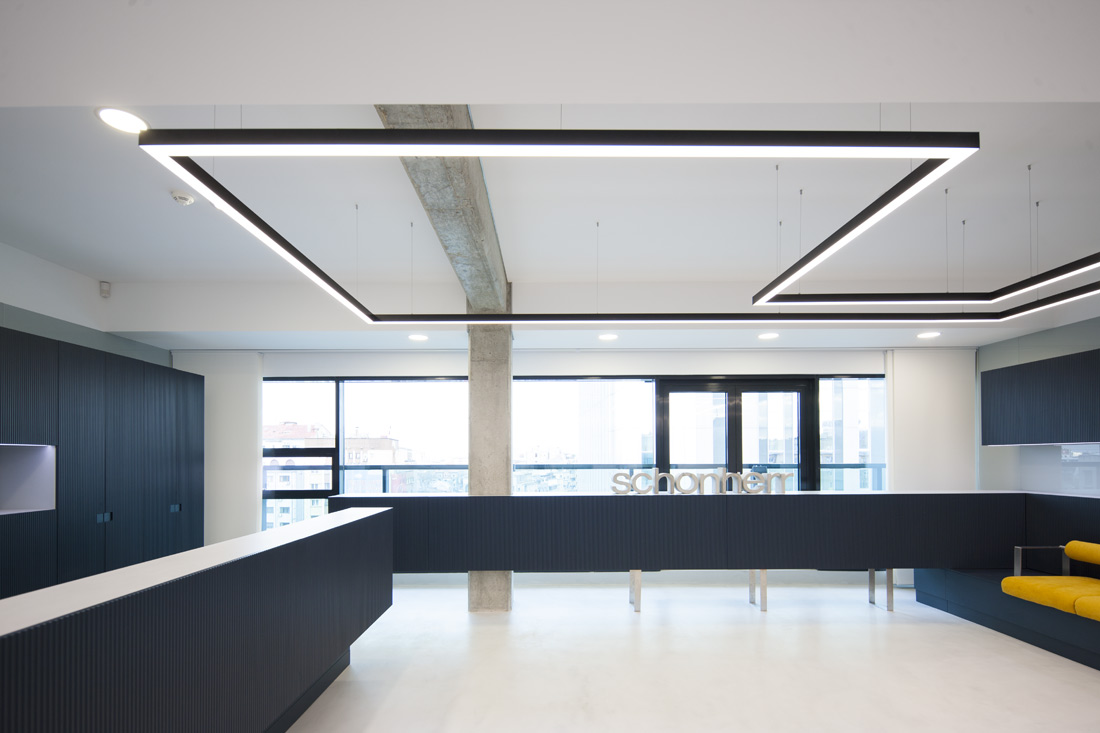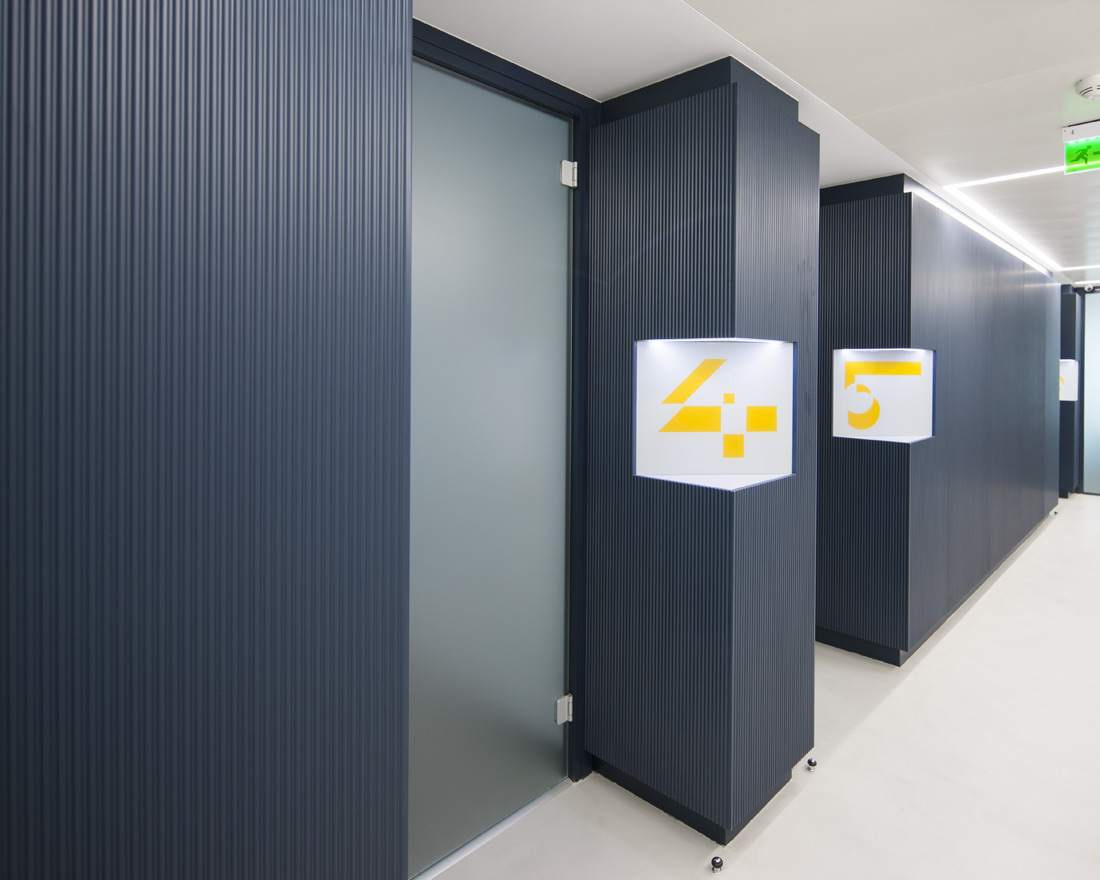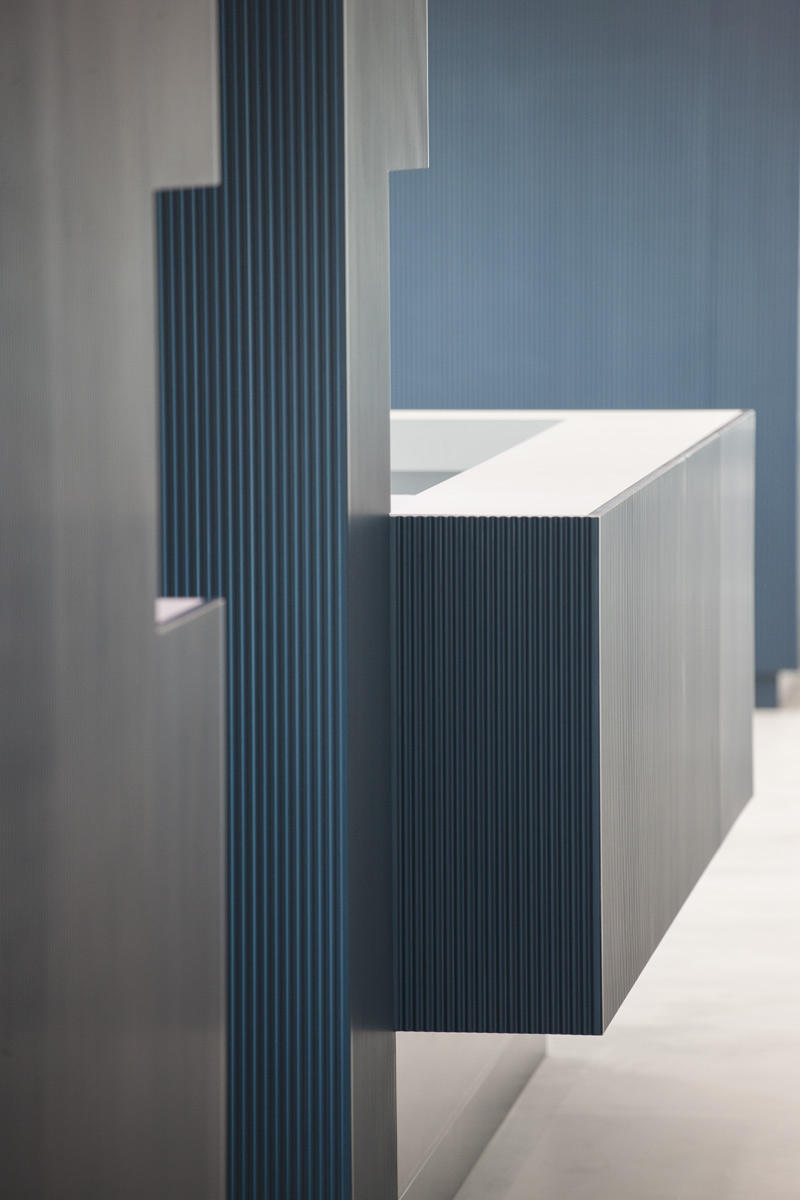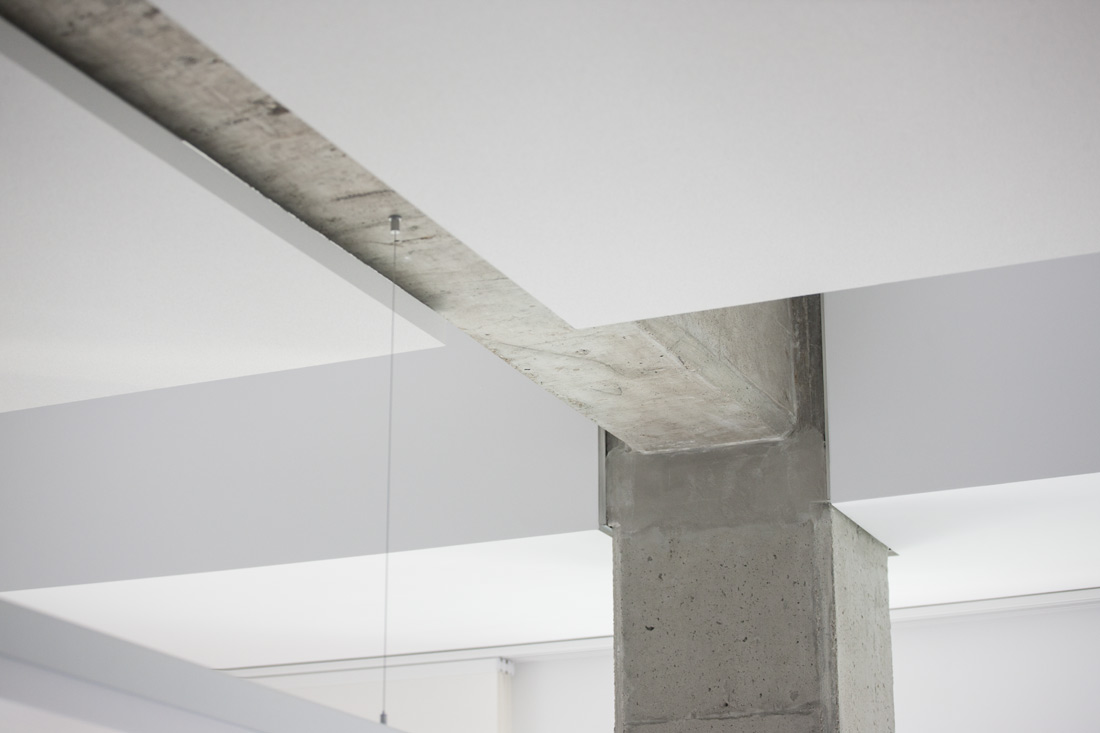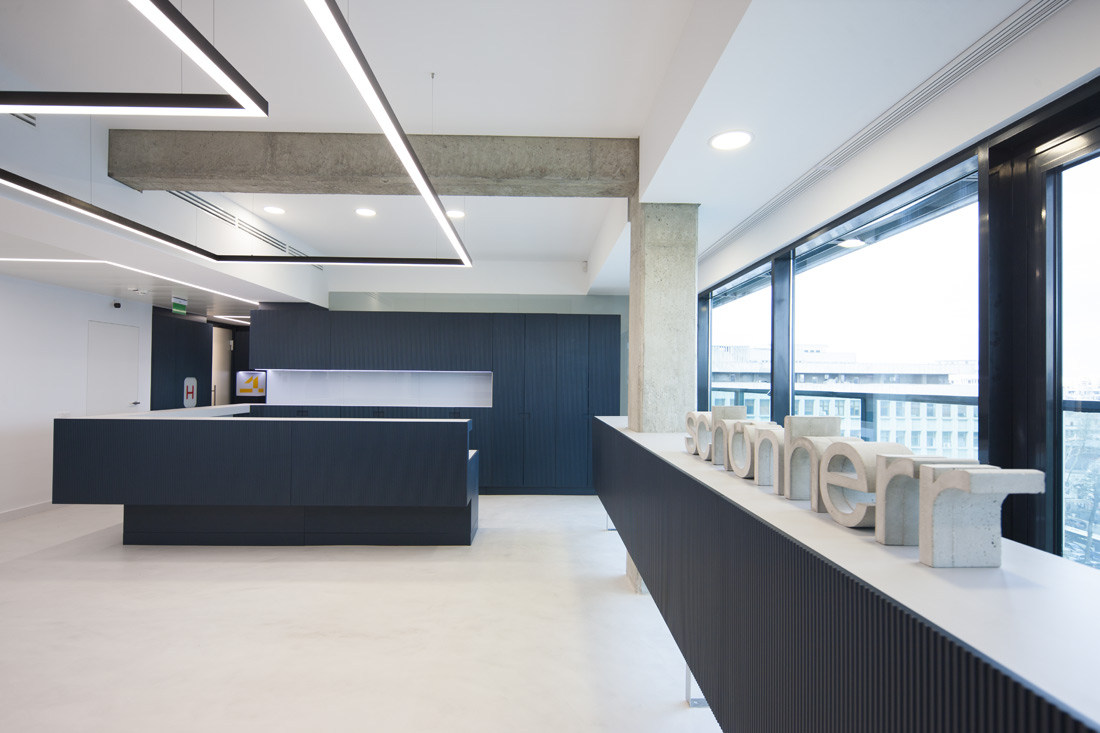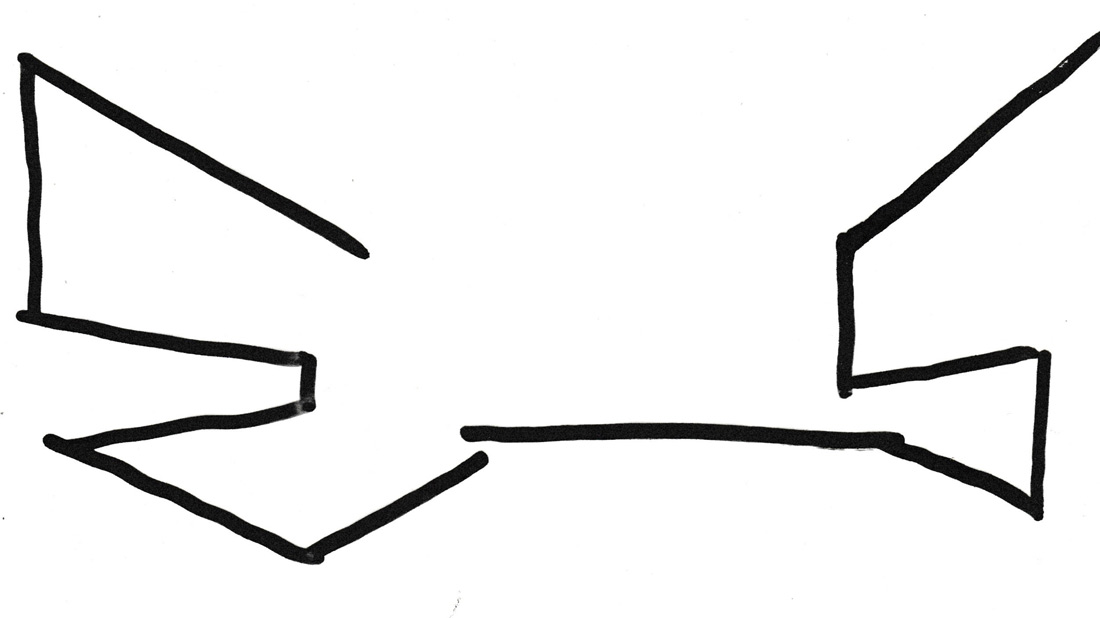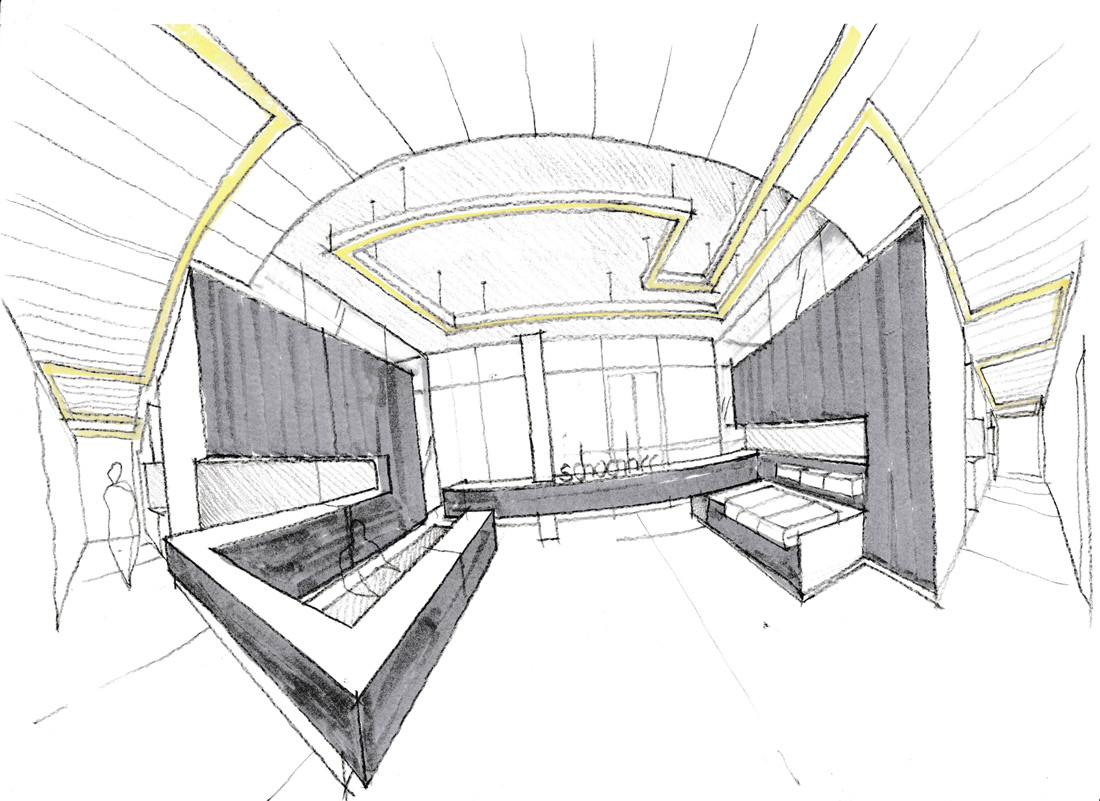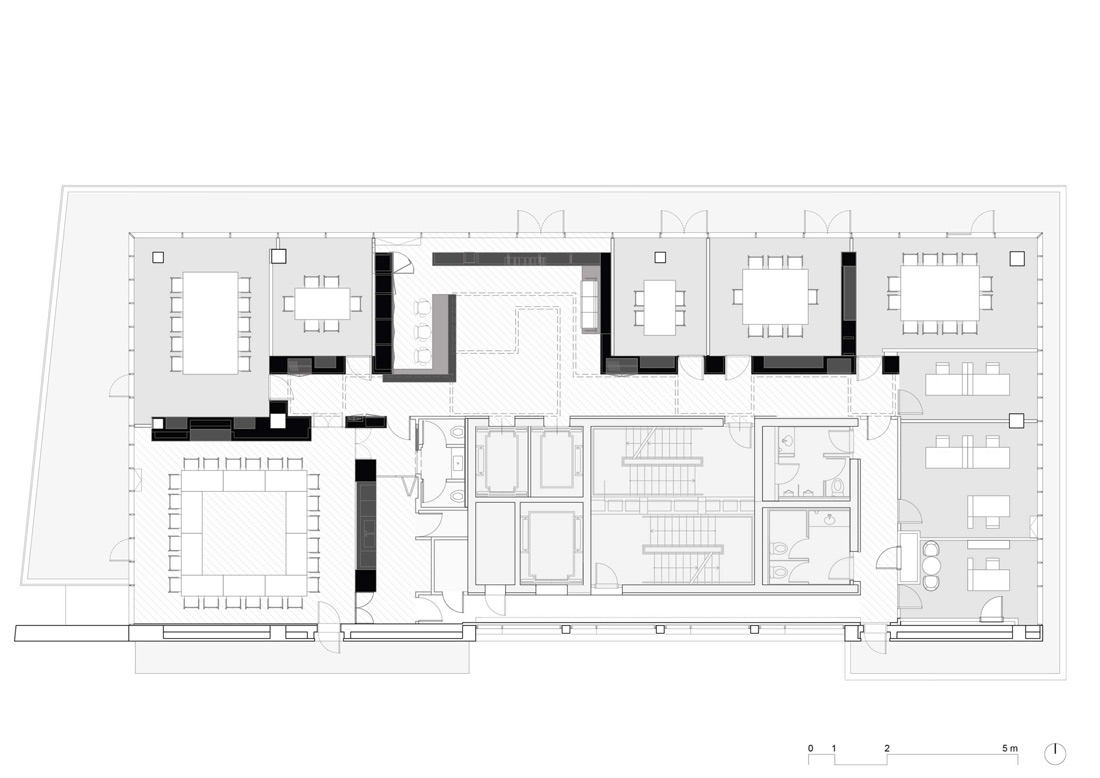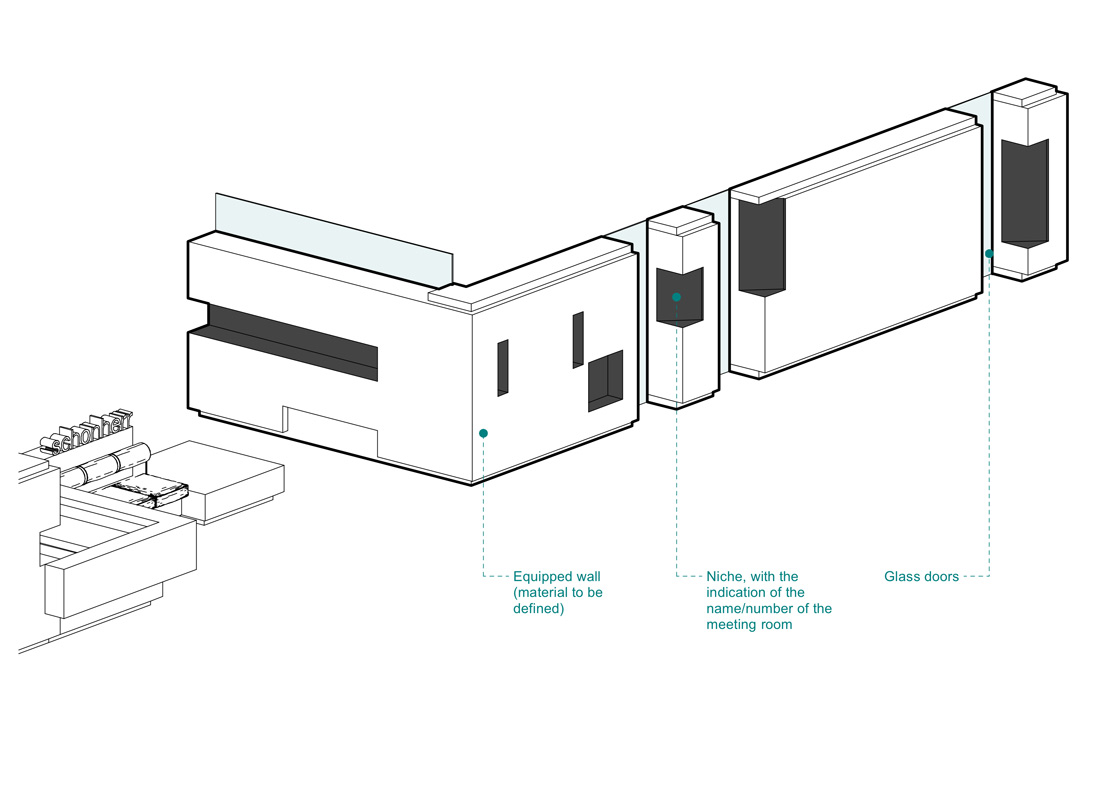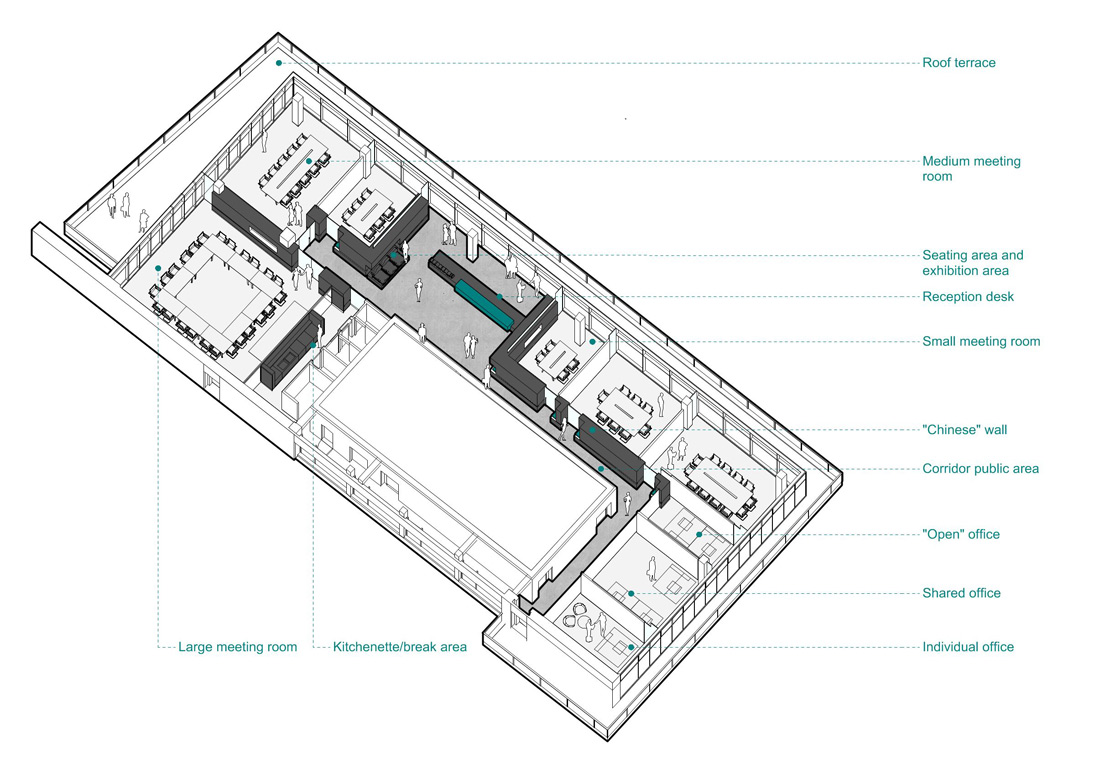 Credits
Autors
Biroarchitetti; Stefan Davidovici, Camilla Guerritore, Elisa Mori
Client
Private
Year of completion
2019
Location
Bucharest, Romania
Total area
600 m2
Photos
Andrei Margulescu
Project Partners
REC immpuls SRL, Art FM, Jolly Idea, Profistil – CUSTOM FURNITURE,
Related posts
Powered by