Romanian Design Week is the most important national event, that gathers all creative industries and showcases a curated selection of the most important architectural, product, fashion and graphic design achievements, to name some of the main categories.
Besides its content, another important role, that every edition of RDW filled in so far in the cultural life of Bucharest, is that of unveiling and presenting to the public buildings that are either unused, forgotten, or preparing to undergo major changes, and in some cases, are recently finished. At each edition the team of architects responded to the challenge of presenting these buildings also through site specific exhibition architecture.
In order to spotlight the building of the 2017 edition, the Mihăescu Parking Garage, dating before the second World War, the project chose to create a contrast between the natural charm of the space and the clean exhibition islands, built using a simple material, corrugated steel sheet, that can be normally found in such spaces. The lighting is also inspired by the space, using simple fluorescent tubes, however in a different manner. The visitors can discover the building gradually, experiencing the crescendo defined by the architecture of the exhibition and the progressive introduction of the new material, that step by step colonises the whole building, culminating at the ample last floor, flooded in natural light. The black, silver and white metal sheets differentiate the main exhibition categories, enhanced by the individual use of the fluorescent tubes.
The urban, dynamic and open-to-the-new atmosphere finds its routes in the life-cycles of the building, inspiring the suspended metal volumes, the exhibition graphics and the enriching graffiti.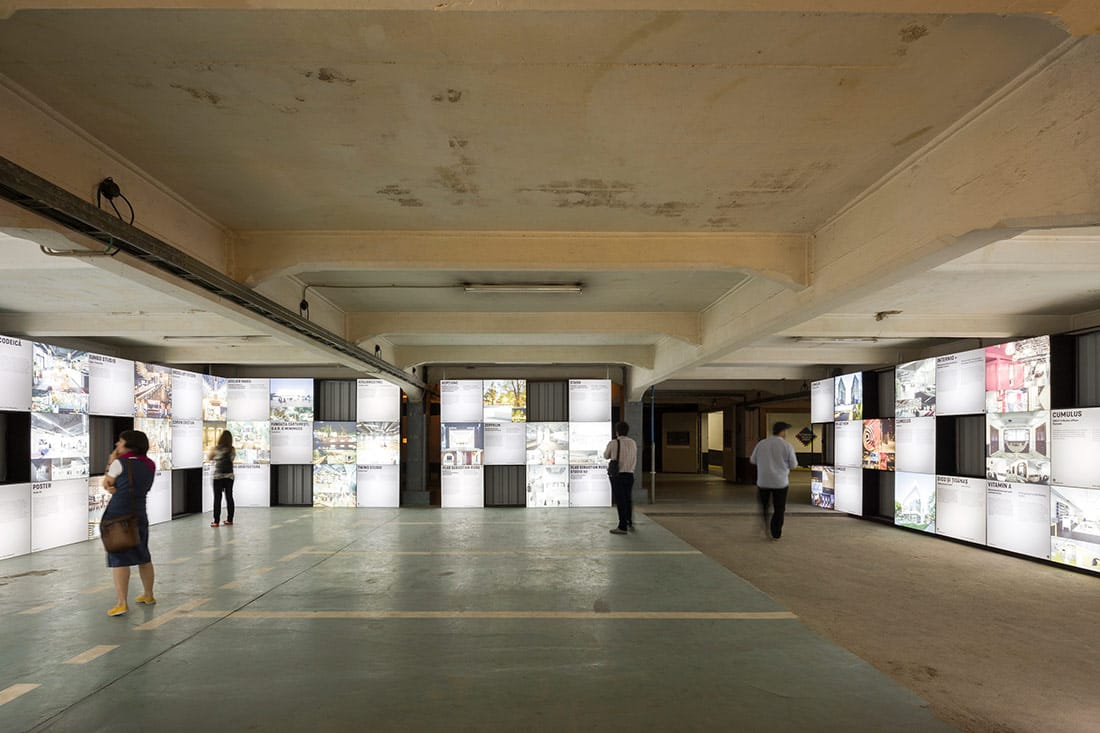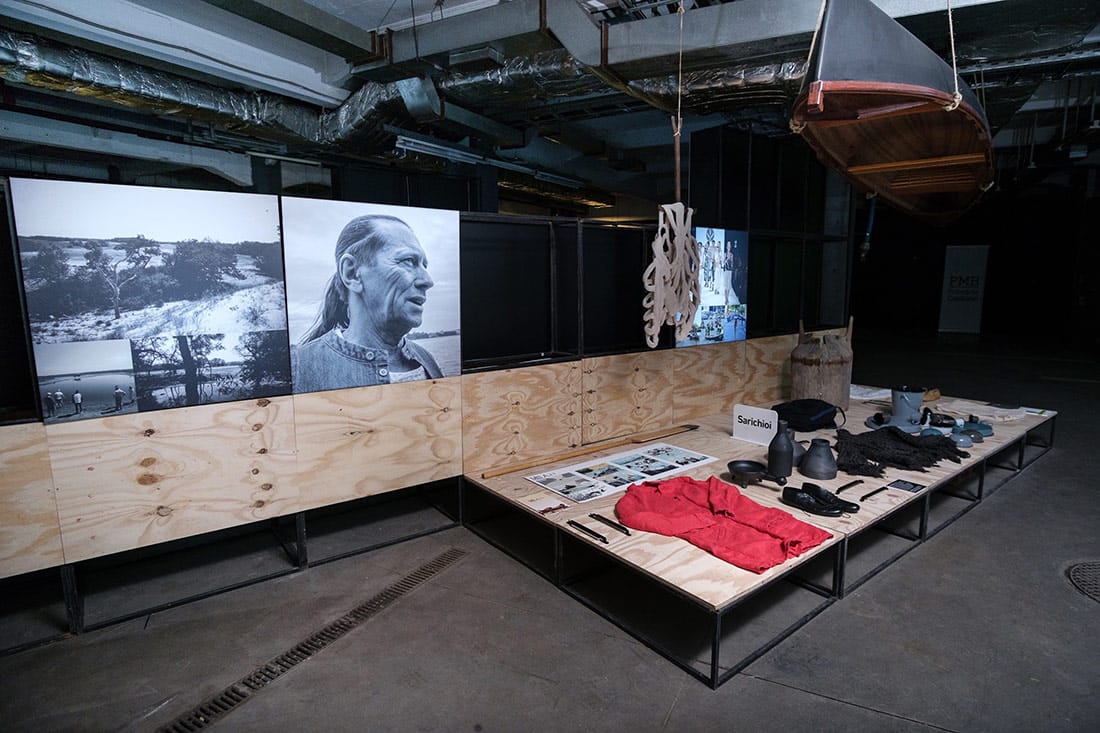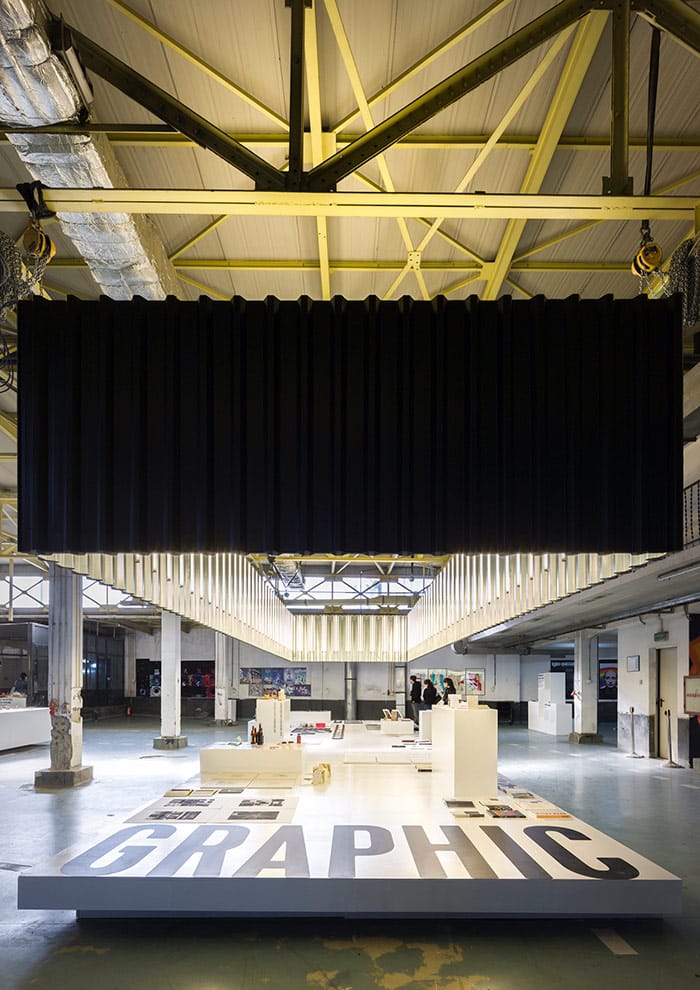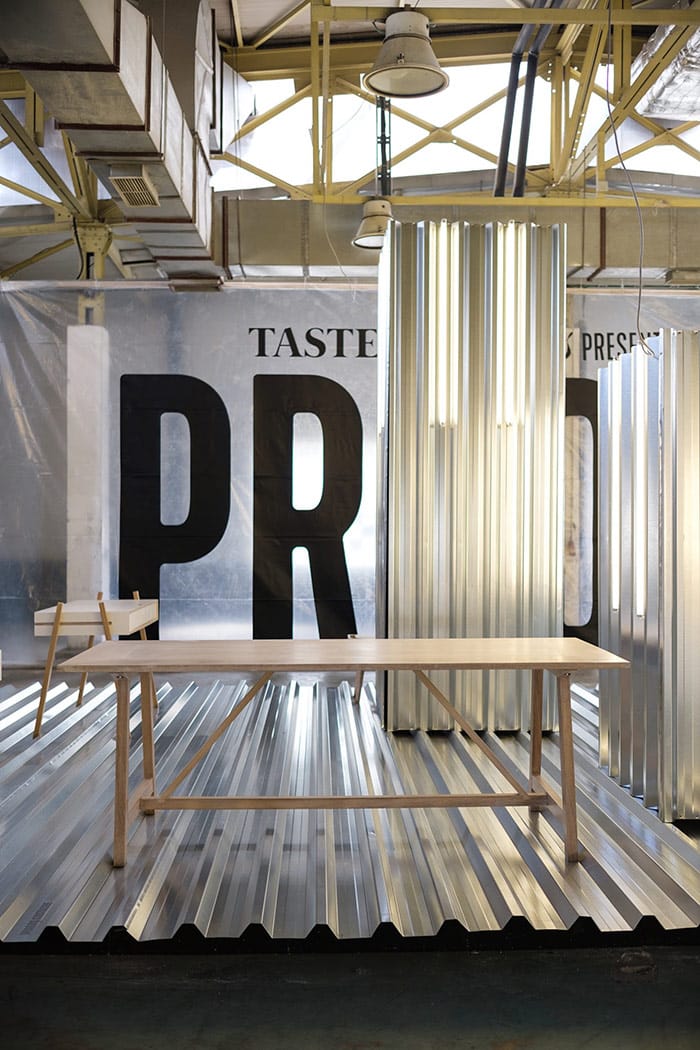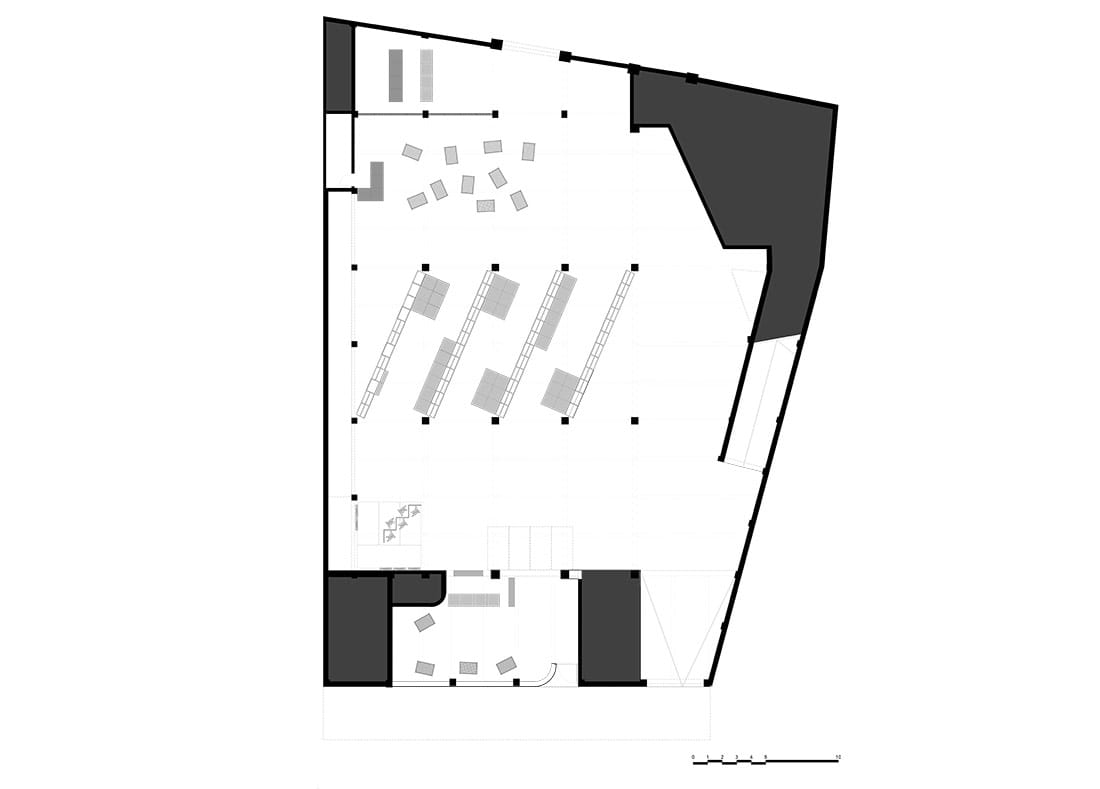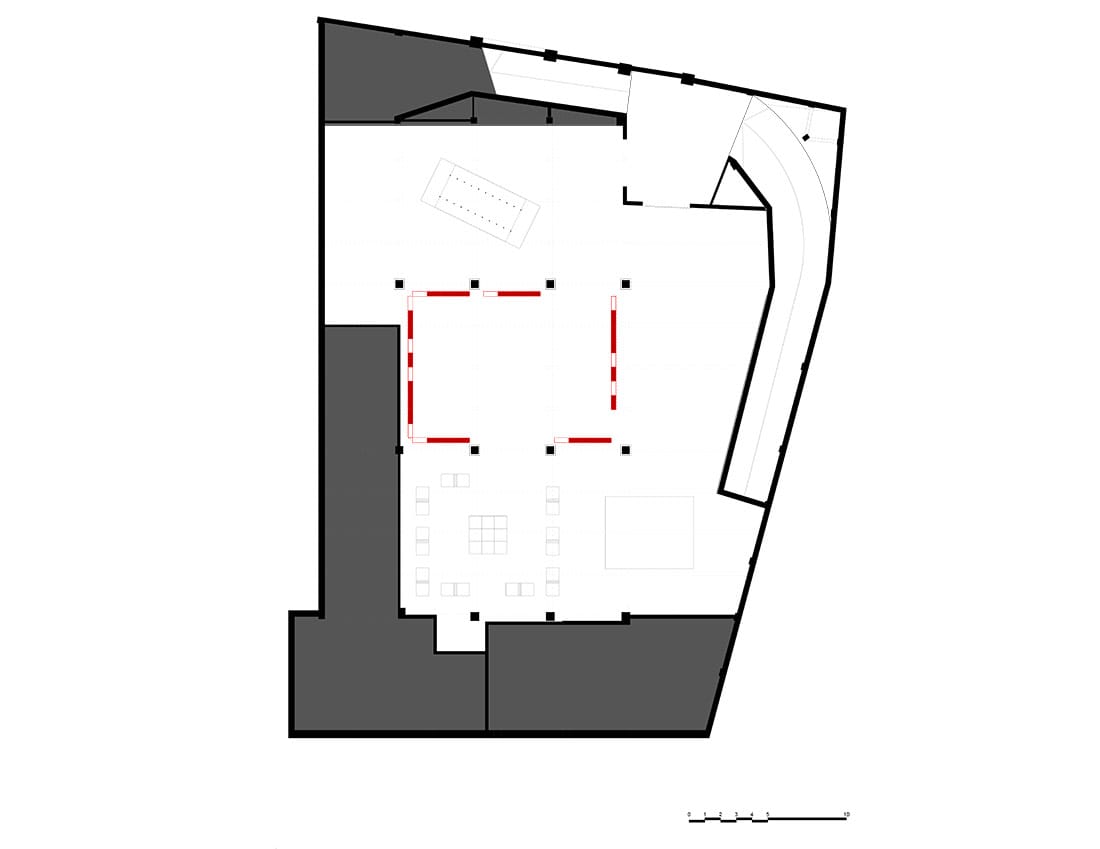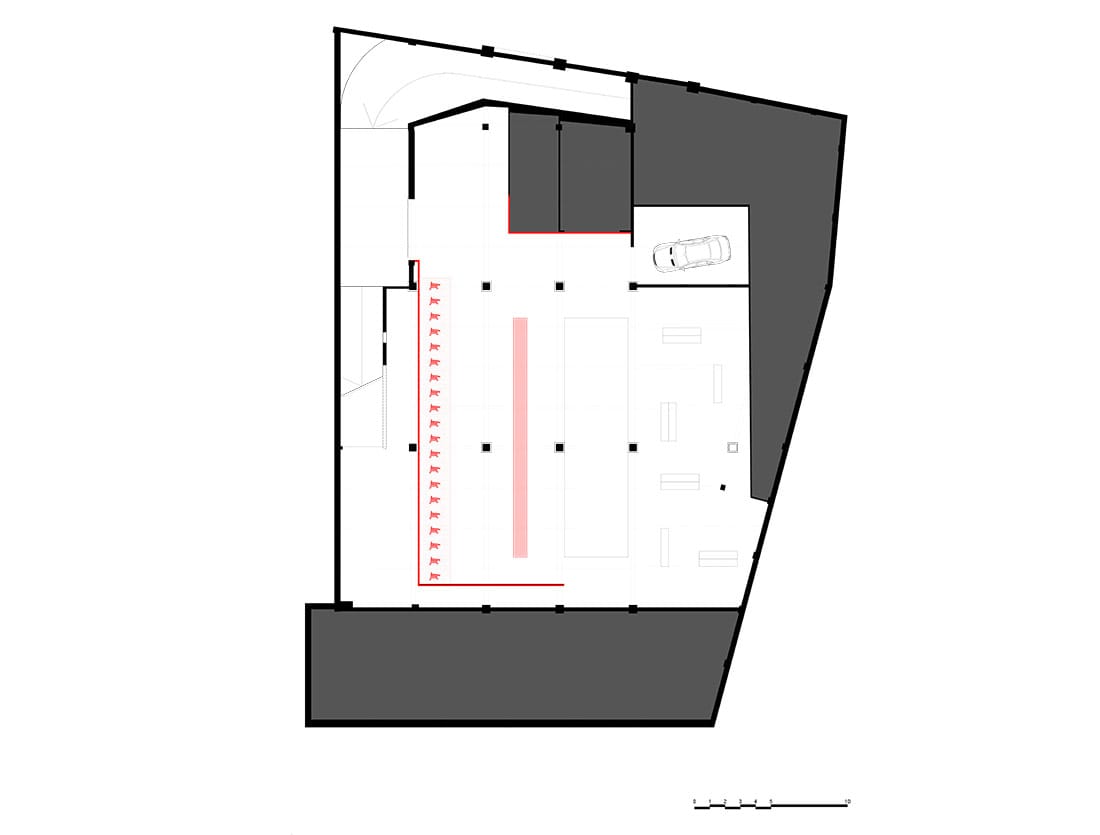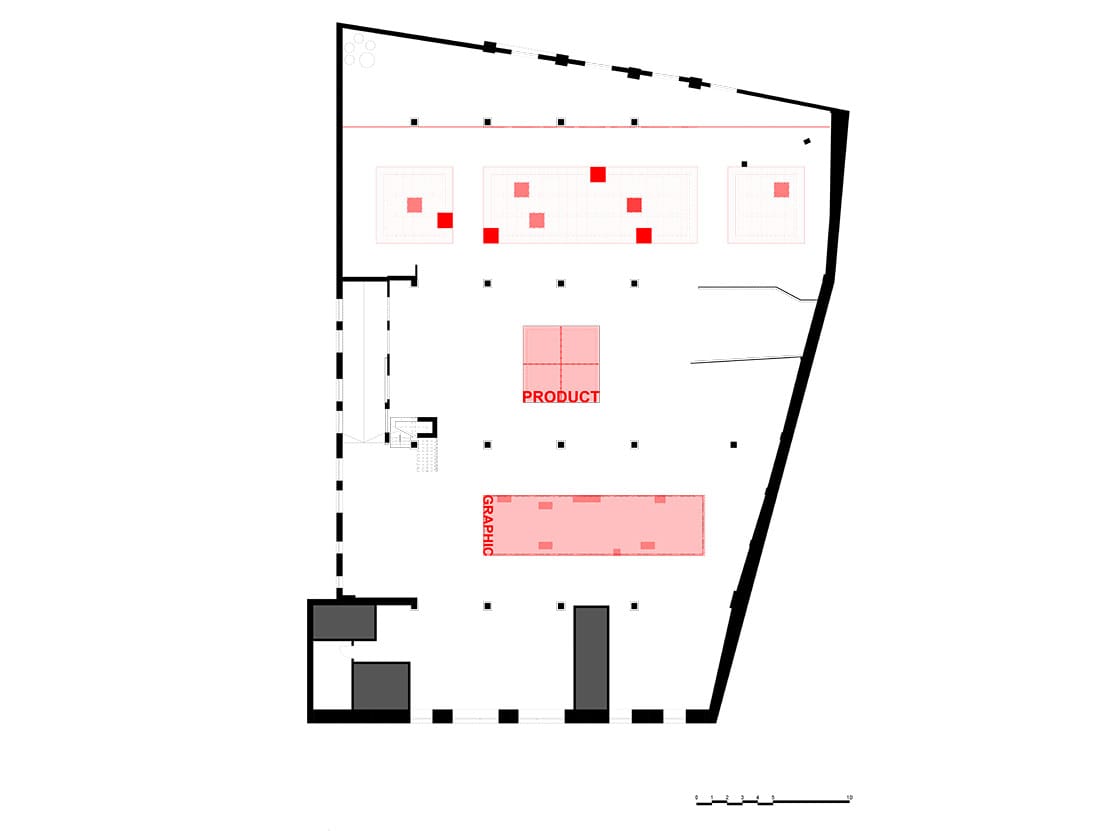 Credits
Project Partners
OK Atelier s.r.o., MALANG s.r.o.
Related posts
Powered by