One of our latest implemented projects in Bratislava are offices with 1.120 sqm area for local branch of internationally renown pharma company Roche, based in Switzerland. Our studio´s main task, defined by clients, was to design modern, highly equipped open space offices, based on Roche´s corporate rules, but with strong local design touch.
All working offices are situated strictly around the facade, to ensure enough daylight, which is highly important as a natural source of light and also with a purpose to eliminate the volume of electrical power consumption. In the central position of the offices´ space there are various types of meeting rooms with different sizes and all kinds of contemporary equipment.
At the crossroads of main traffic lines of offices is a social & catering area, which is basically used as a multifunctional space with a kitchen. The interior also consists of a reception desk connected openly with the waiting and meeting area for visitors, separated chill out zone and hygienic background for employees.
We used various types of colours and materials in the interior of Roche to contrast a very simple black/grey/white basic environment. Some of the colours are in muted forms, especially in working areas, to harmonize mostly inhabited areas of the offices. As an opposite of this, some colours are most visible, for example in the central social area, highlighted in the typical corporate Roche´s blue.
What makes this project one-of-a-kind?
A unique feature of this project is the social area. Not only for its bigger size but also for its position. It is located in the very centre of the ROCHE offices´ layout. Our main thought was to create an Agora – something like a democratic space (inspired by old Greek historical towns) shared by everybody, where you can meet others, discuss your thoughts and rest. Second unique feature of this area is the blue colour, which is a significant sign to ROCHE (as a brand), so we use it as a trade mark in this area.
About the authors
at26 is an architectural studio established in 1998 in Bratislava (SK).
The studio was founded by three architects, former schoolmates, from faculty of Architecture of Slovak Technical University (STU) in Bratislava- Peter Kukučka, Jaroslav Takáč and Branislav Loskot. Our studio's main focus is in architecture and interior design, occasionally shifting to applied design, graphic design and also event design and movie production.
Text provided by the authors of the project.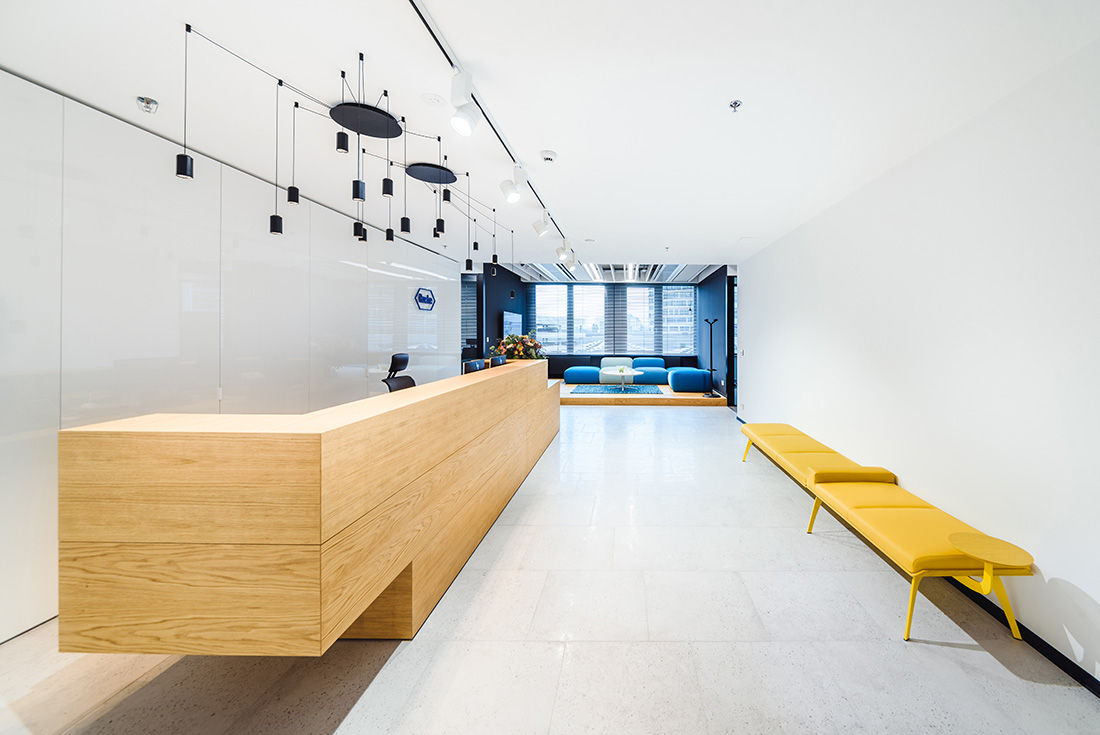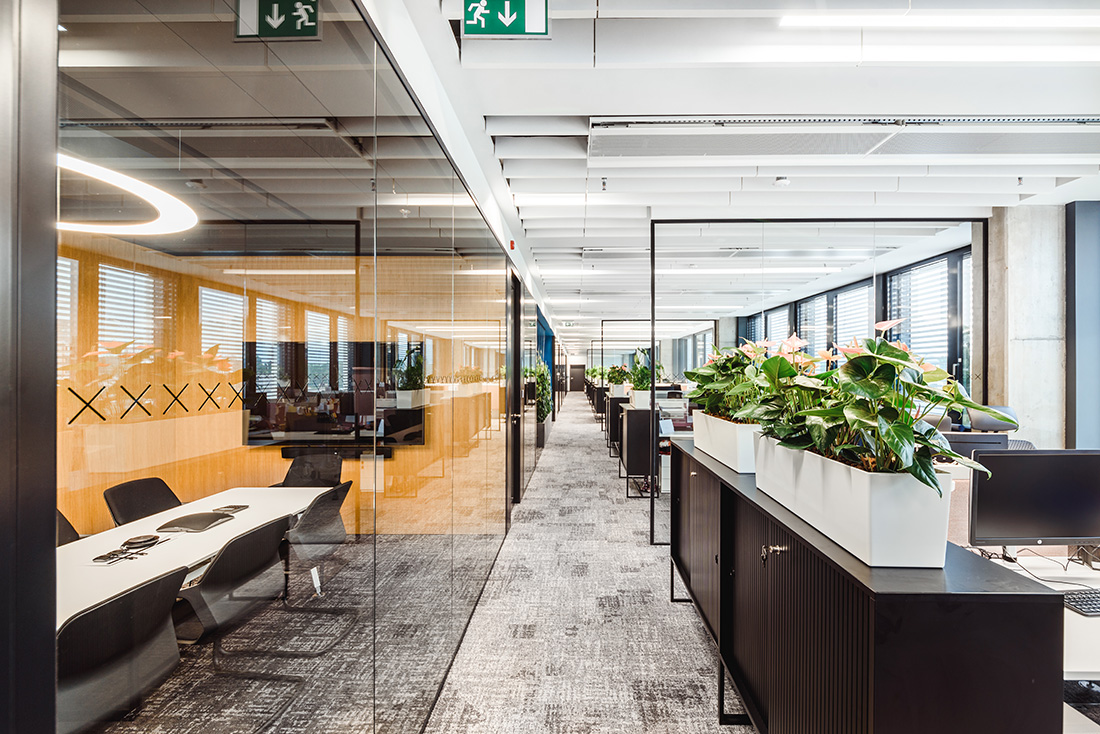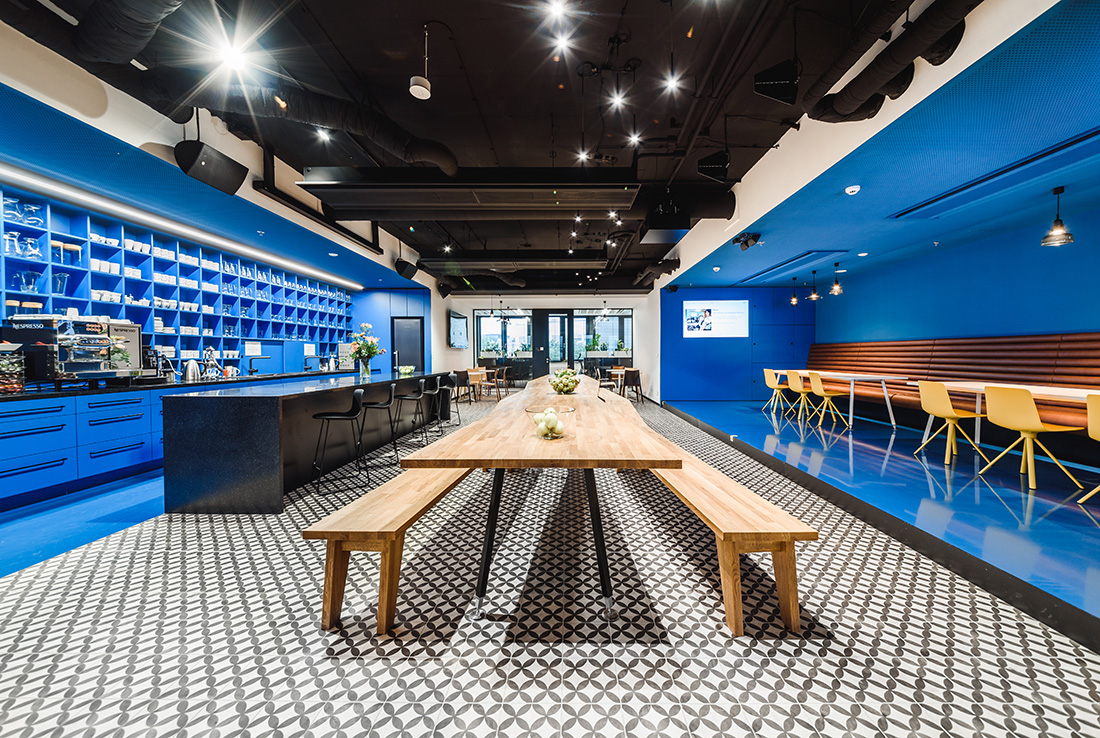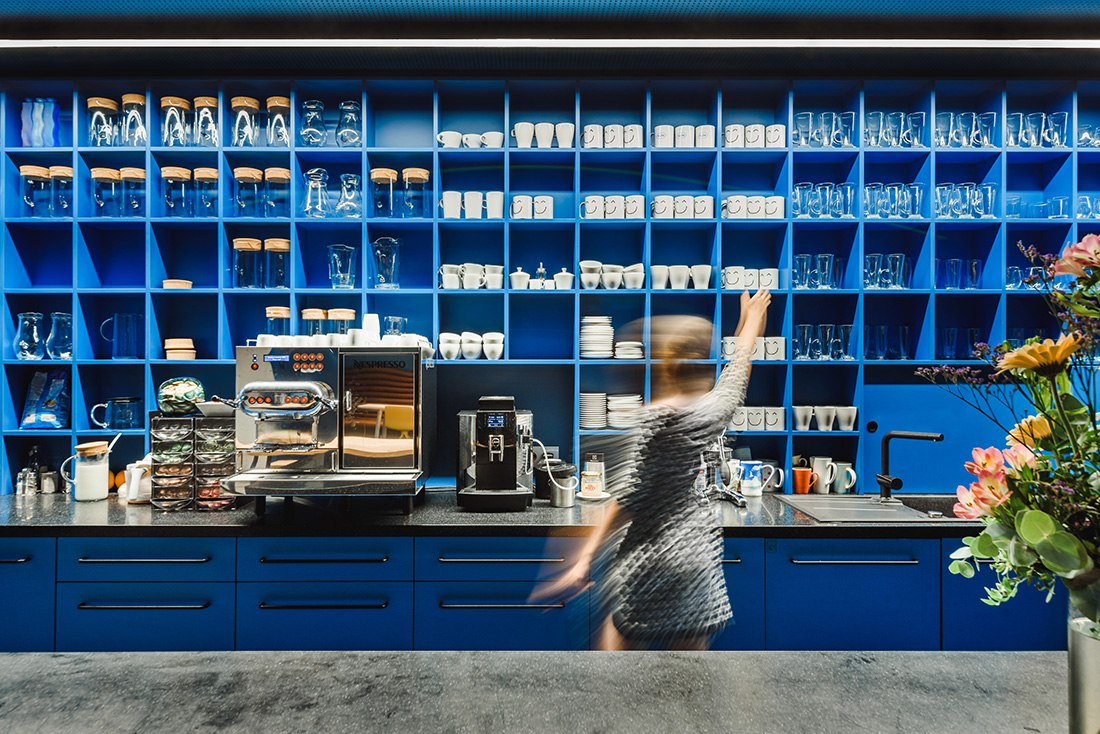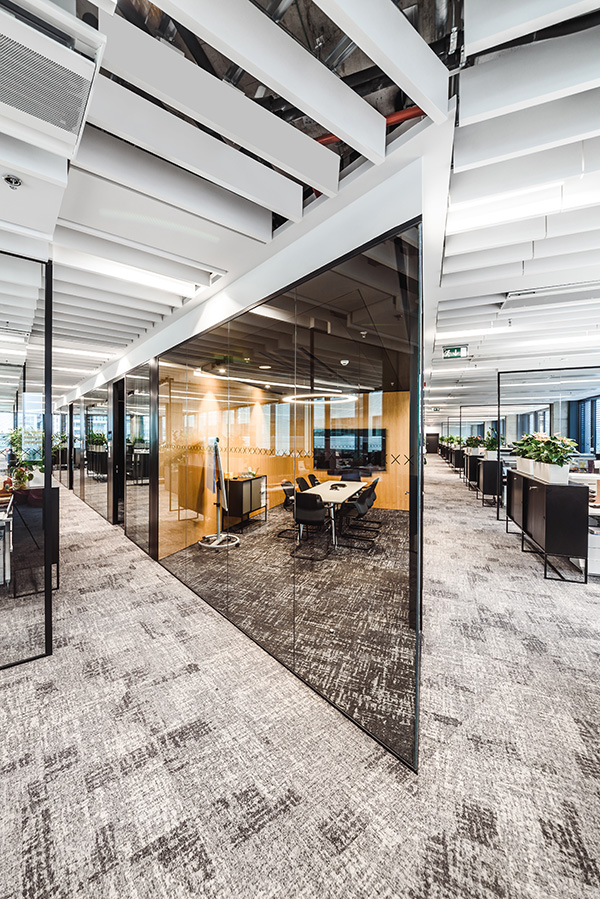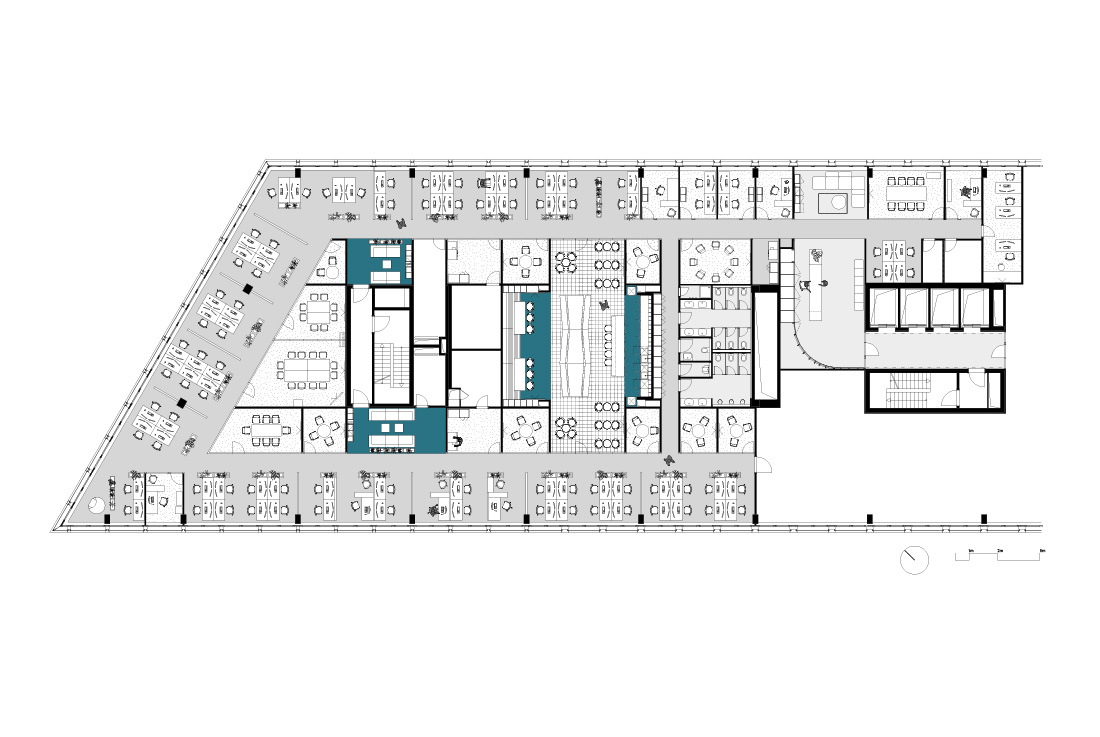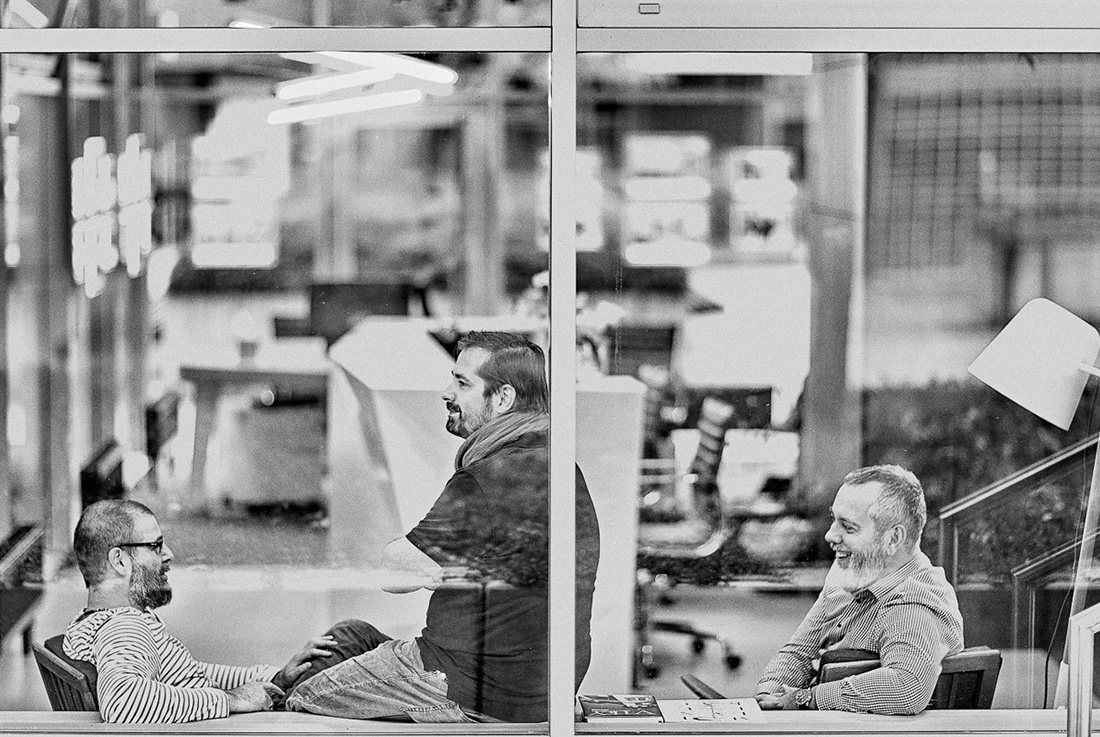 Credits
Interior
at26_architecture & design
Client
ROCHE Slovakia
Year of completion
2018
Location
Bratislava, Slovakia
Total area
1.120 m2
Photos
Pavel Kudivani
Portrait photo: Jakub Dvorak
Project Partners
OK Atelier s.r.o., MALANG s.r.o.
Related posts
Powered by