Glassware innovator, Riedel, has launched a limited-edition Riedel Curly Pink Magnum Decanter, lovingly coined 'Piggy' by the 11th generational CEO & creator of the decanter, Maximilian Riedel.
The Curly Pink Decanter has become a worldwide favourite in the extensive Riedel decanter collection, due to its elegant design and pink colour. With 2019 representing the Year of the Pig in the Chinese Zodiac, Riedel is celebrating this by offering an exclusive special edition available in 2019, The Curly Magnum size with a volume of 1.5 litres.
Traditionally available in whole bottle sizes, the Curly Pink Decanter is ideally suited for champagne in addition to red and white wines and makes a striking impression on special occasions.
The decanter is handmade in the Riedel factory in Kufstein, Austria.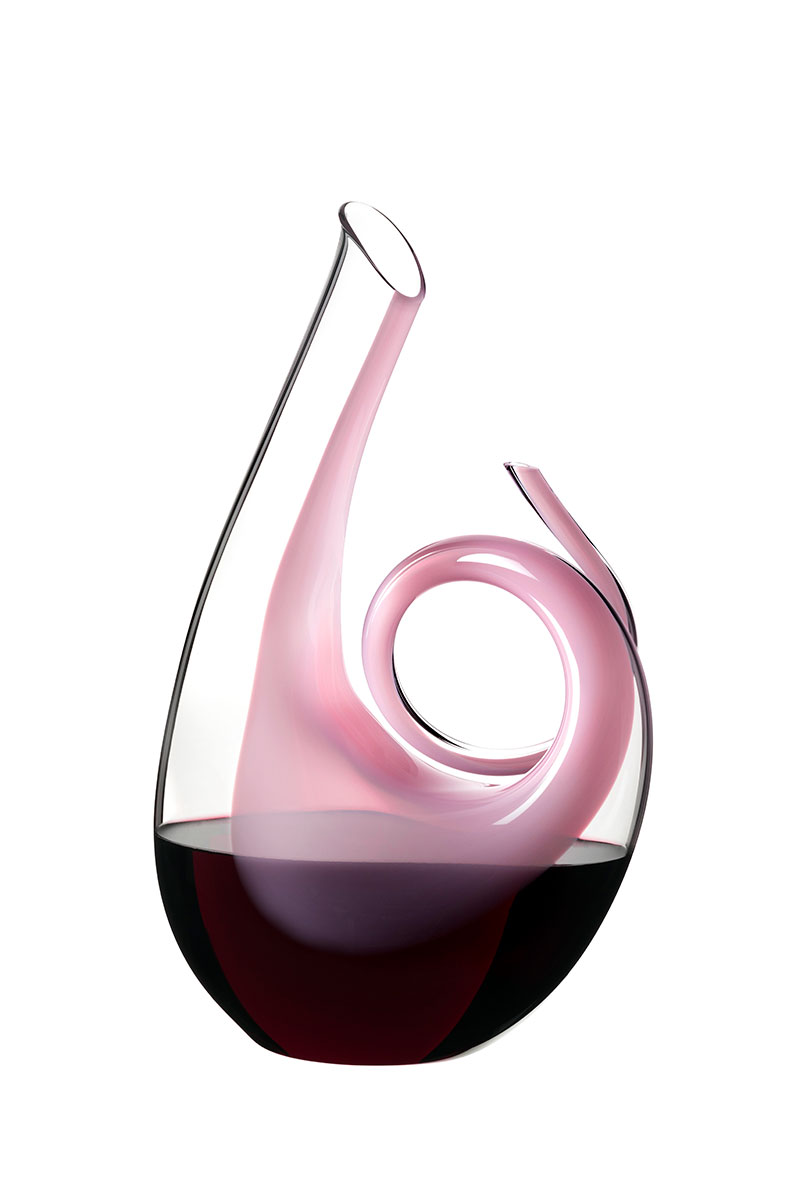 Credits
Design
Riedel Tiroler Glashütte GmbH; Maximilian Riedel, Austria
Manufacturer
Riedel Tiroler Glashütte GmbH, Austria
Year of production
2018
Photos
Riedel Glass
Related posts
Powered by