A few years after the opening of Hotel Lone, Restaurant L – one of three restaurants in the hotel, was rebranded as ResoLution Signature Restaurant. 3LHD was involved in the transformation of a part of the restaurant into a show cooking kitchen used for presenting new techniques to chefs, for cooking schools, teambuilding activities etc. The design and the atmosphere are based on the recognizable Hotel Lone design with a somewhat modified material repertoire. Smoked oak wood and American walnut discreetly supplement the dominant terazzo floor and lattice ceiling.
The kitchen leaves an impression of a modern and cosy "home" kitchen, despite its professional equipment. It is separated from the rest of the restaurant by a series of rotating glazed panels that allow or block communication between spaces. The central location of the space is an island equipped with professional work positions, visible to guests/participants who are freely seated at modular tables.
A simple outdoor kitchen is harmoniously blended with the existing ambience of a green restaurant terrace, positioned to attract the passers-by and not take the guest's attention away from the dining experience.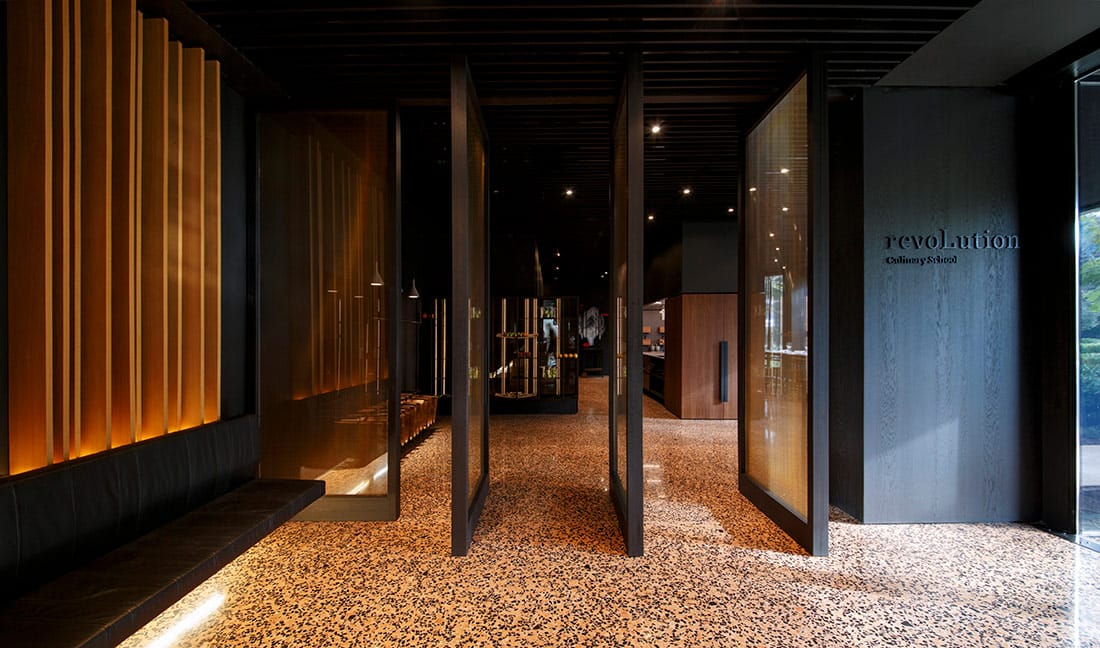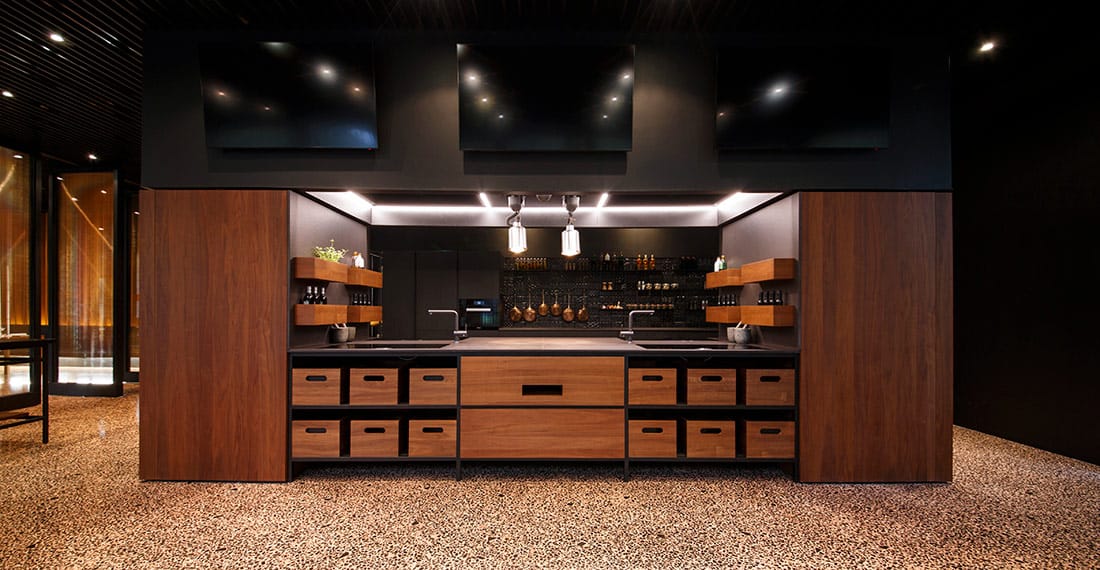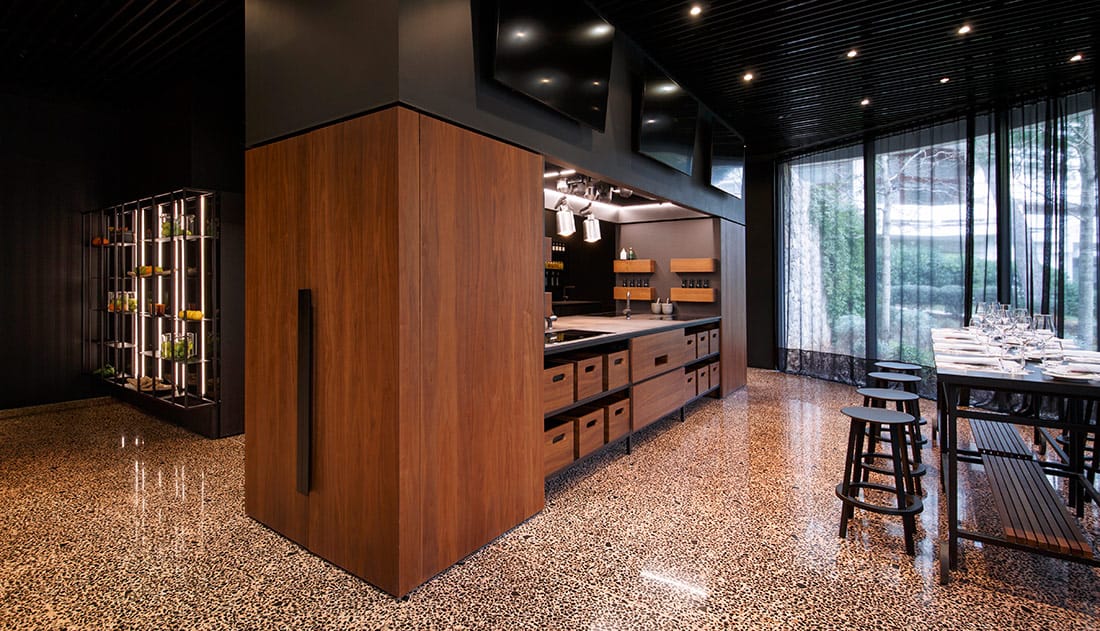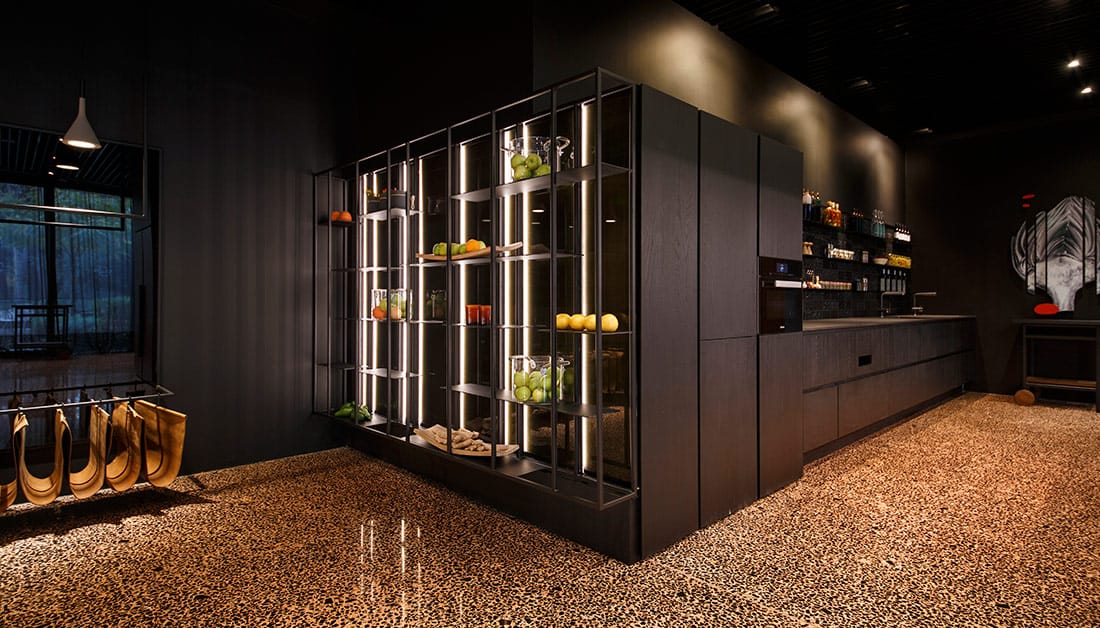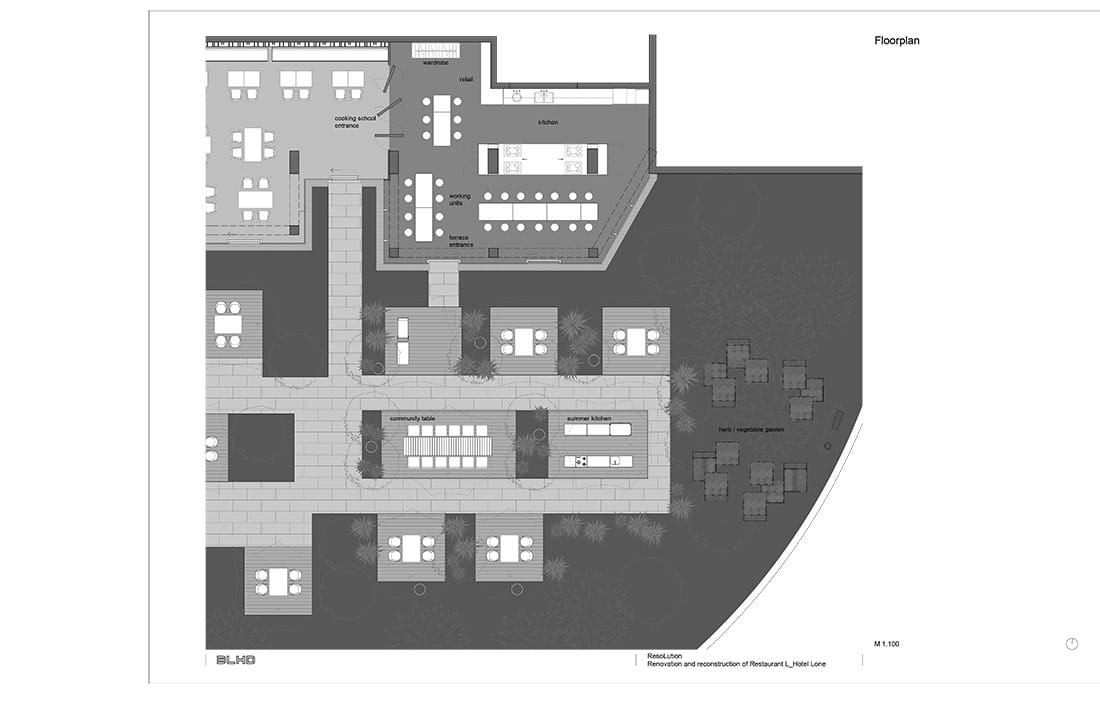 Credits
Architecture
3LHD; Saša Begović, Marko Dabrović, Tatjana Grozdanić Begović, Silvije Novak, Dragana Šimić, Nives Krsnik Rister, Ema Gerovac
Landscape architecture
PLAN 10; Katja Sošić
Client
Maistra d.d.
Year of completion
2017
Location
Rovinj, Croatia
Total area
91,7m2 (interior), 100m2 (terrace + garden)
Photos
Jure Živković
Project Partners
Mechanical installations
Termoinženjering-Projektiranje
Plumbing and drainage
Projektni Biro-Grijanje
Electrical engineering
Ipro-Inženjering
Special projects – technological project of the kitchen
Dekode d.o.o.
Sprinkler installation
ALING
Bill of quantities
FOREL projekt
Rebranding
Bruketa&Žinić&Grey
Related posts
Powered by