First renovation of the 3-room apartment on the top floor an 8 apartment building took place in 2010. After 8 years we decided to install skylights and lifted the ceiling in kid's room (10 m2) to provide enough space under the bed. The skylights in bedroom and in kid's room brought sunlight in north oriented spaces and made a significant change in the energy of the place. In bathroom we covered the tiles with micro cement. We refurnished the whole place except the kitchen and dining area. The panels in the living area were hand painted, the handles in bedroom are handmade crochet and so are many other details. The work is still in progress.
What makes this project one-of-a-kind?
The renovation took place after 8 years; most of the furniture is custom-made, with many handmade details by the authors.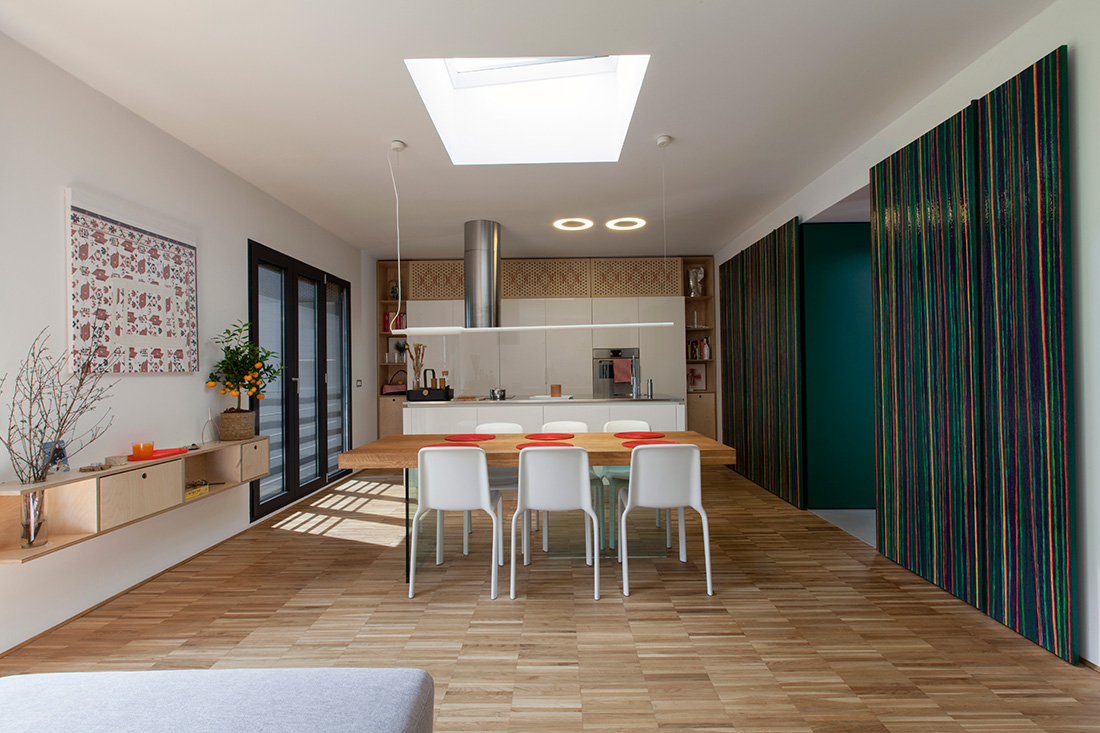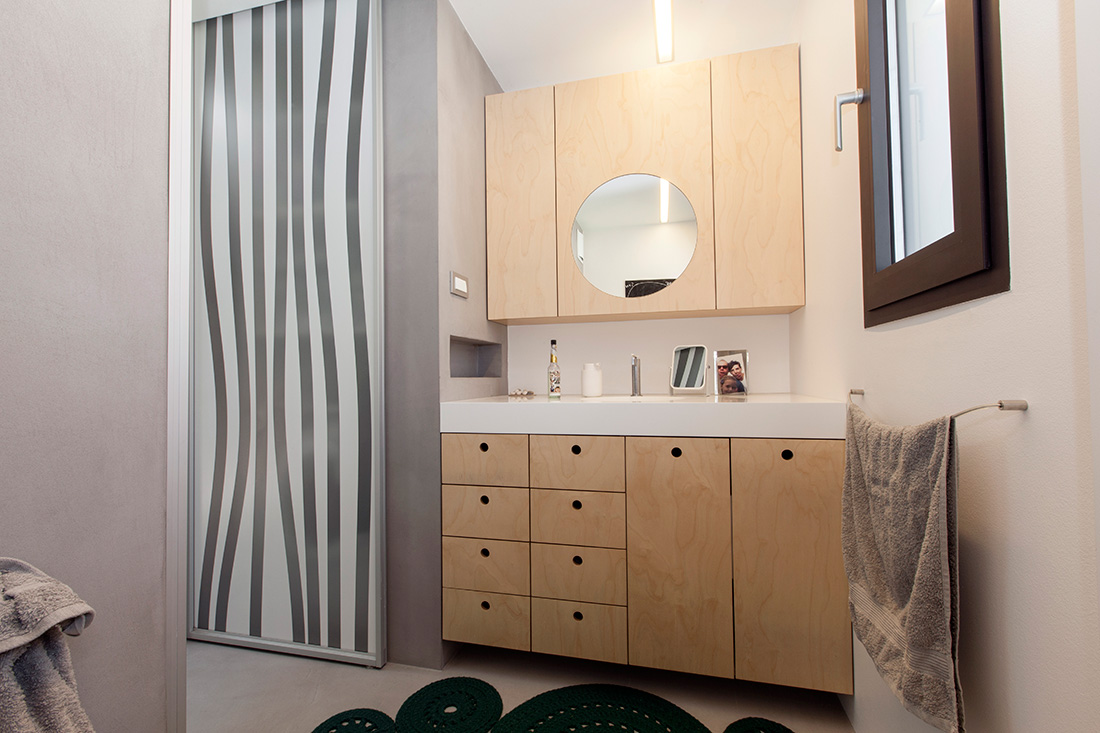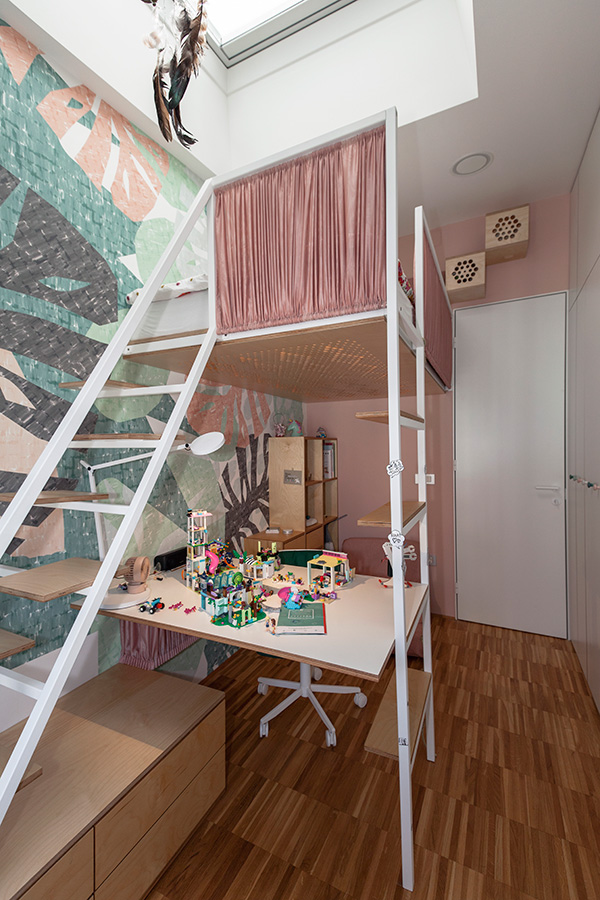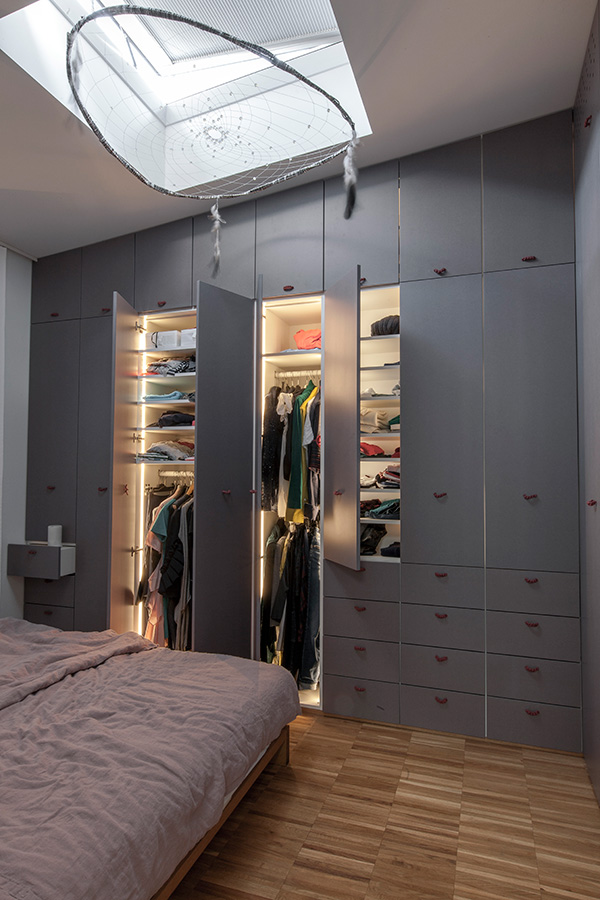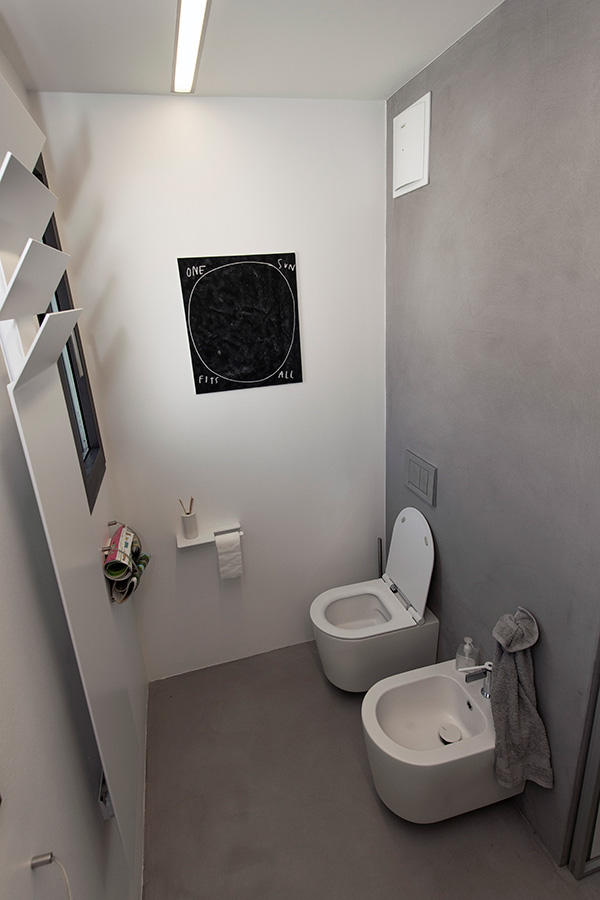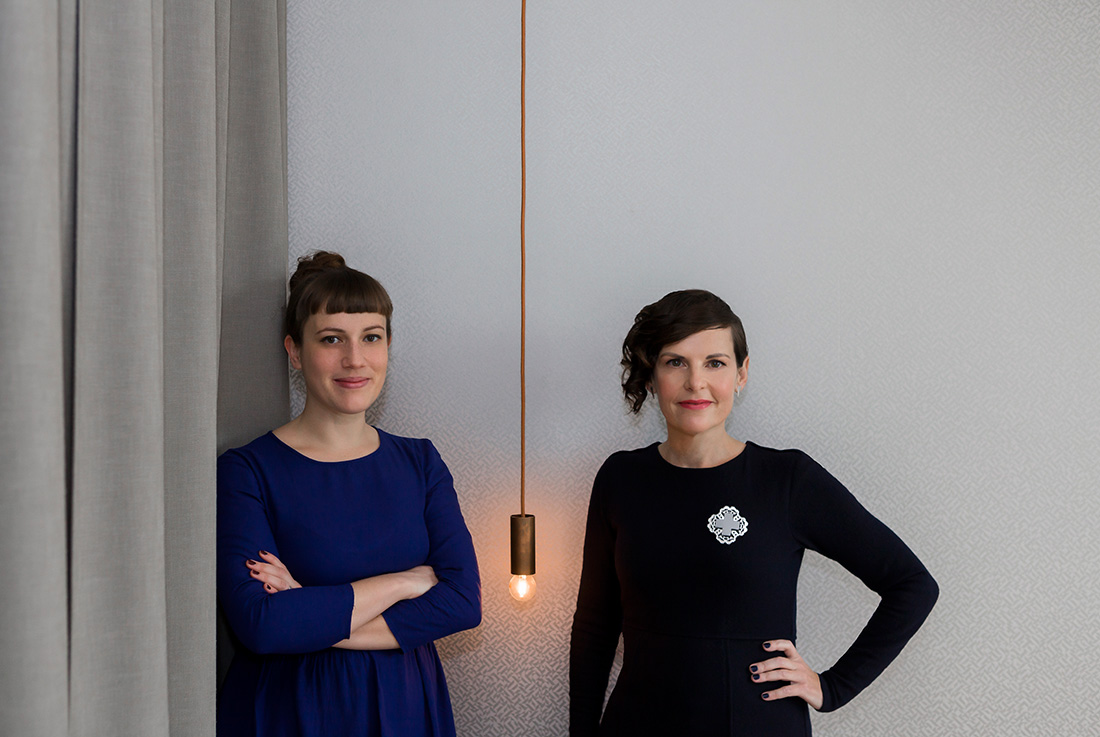 About the authors
Prostorama, founded in 2005, means holistic approach to living space. We combine architecture, interior design and landscape architecture so we get to know our clients in the process of planning really well and are able to make their homes perfect for their needs and desires.
FILE
Authors: Špela Modic, Neža Mekota; Prostorama
Photos: Alain Šik
Year of completion: 2019
Location: Ljubljana, Slovenia
Total area: 75 m2
Text provided by the authors of the project.