Remote workstation – furniture collection, 3 version (single or double stand version and wall mounted version)
Idea – Nature in the workplace
Main goal of the SILEENCIO was to combine the advantages of a workplace in the NATURE and the classic indoor workplace. With this workstation the nature moves in the private working environment, without the less pleasing factors like insects or blooming meadows for allergy sufferers. The innovative workstation is our response to the current needs of the people and working methods, which constantly change and develop. They highlight the aspects of homeoffice, distance working and support a private and concentrated working area.
Materials – The nature material Organoid from Austria is emission-free, ecological and harmless to health. Wildspitze Flax from Finland, alpine hay from Austria altitude of 1700 m.n.m on recycled linen canvas. Moss Hellgrian Flax – light green moss – waste material from the production of walls on linen recycled canvas.
Valchromat – corpus of table – colored MDF from Portugal.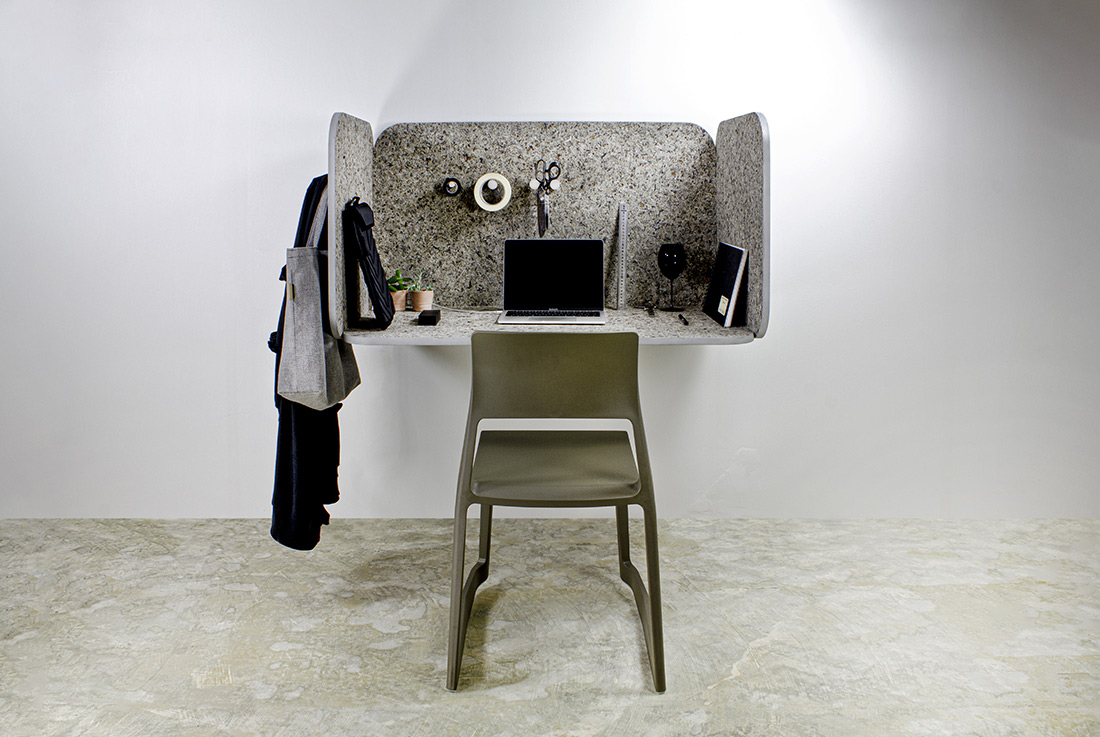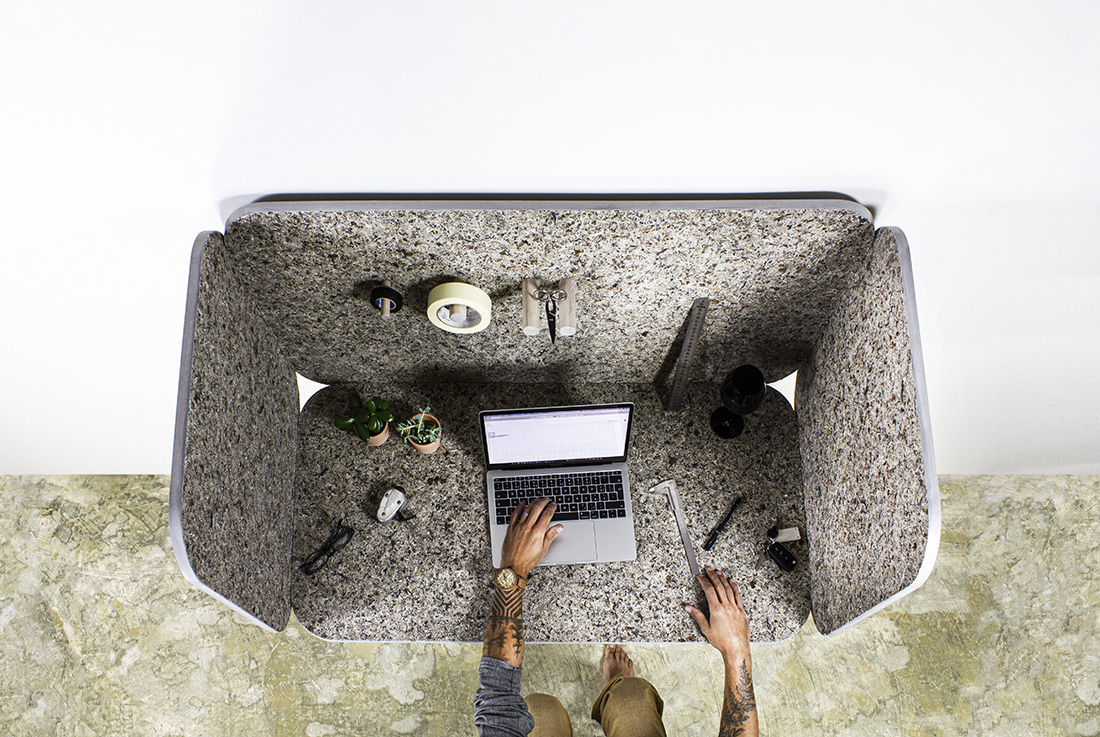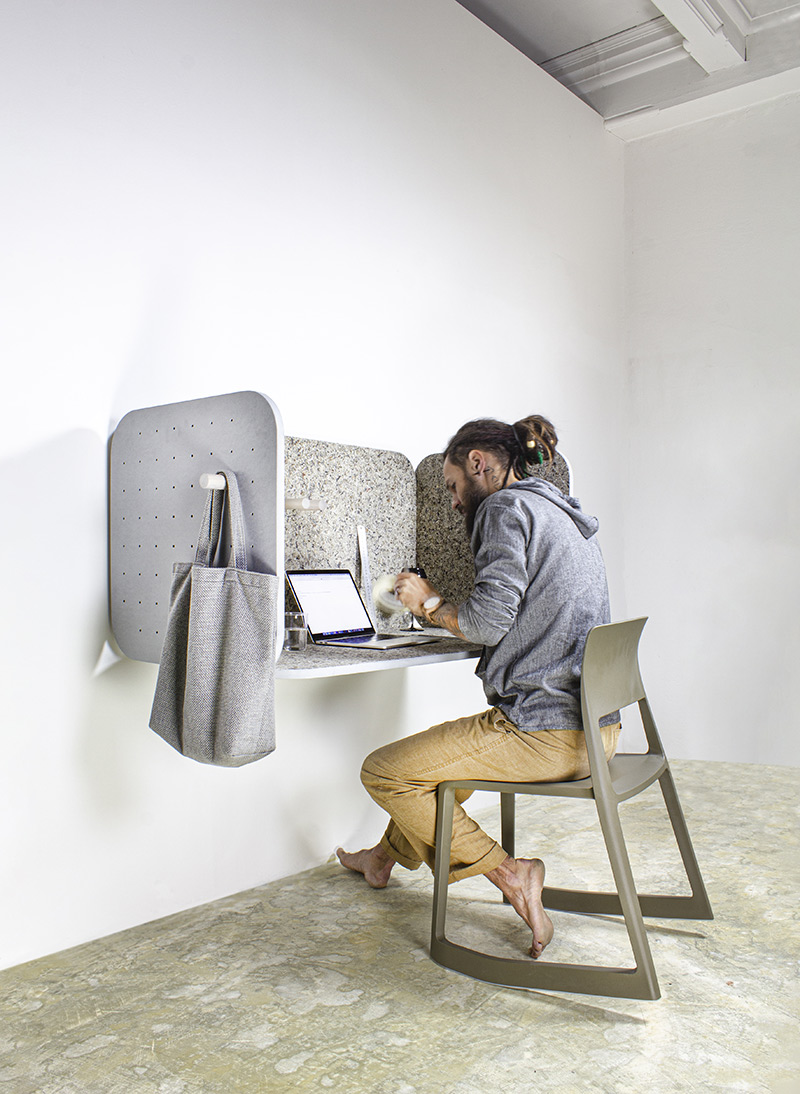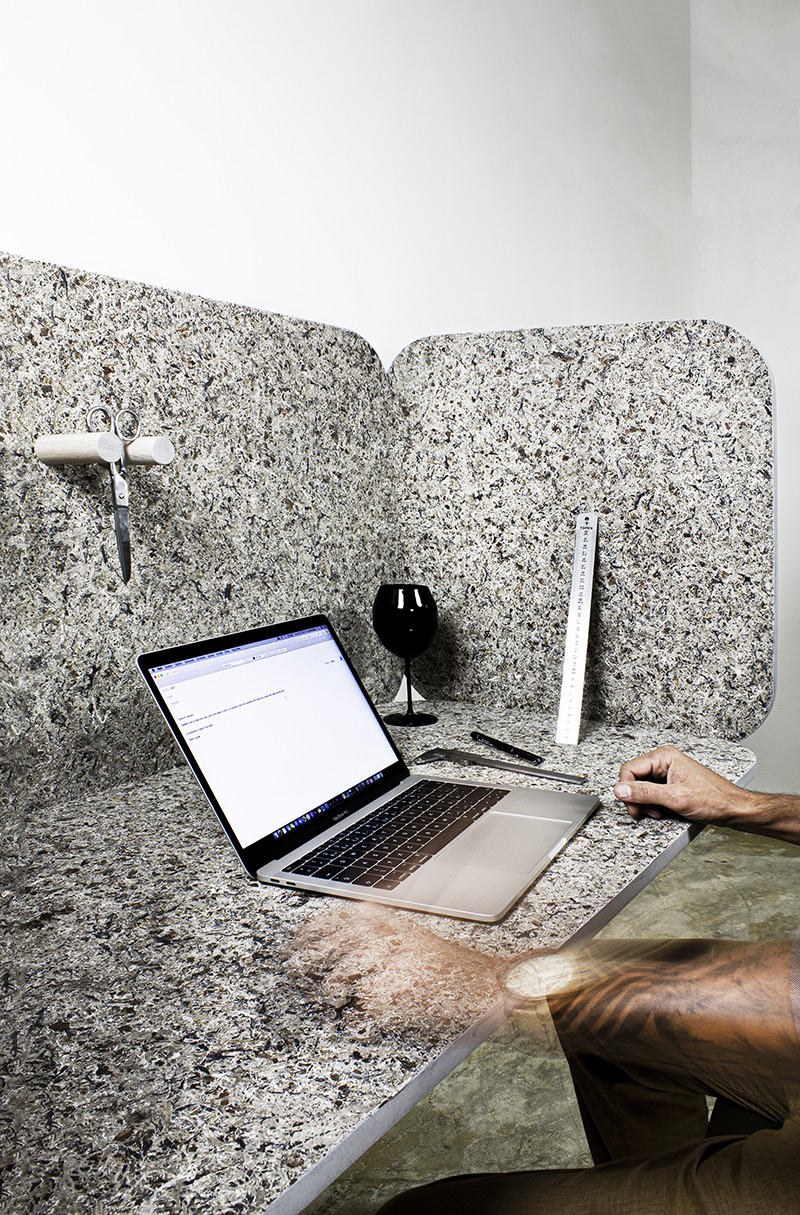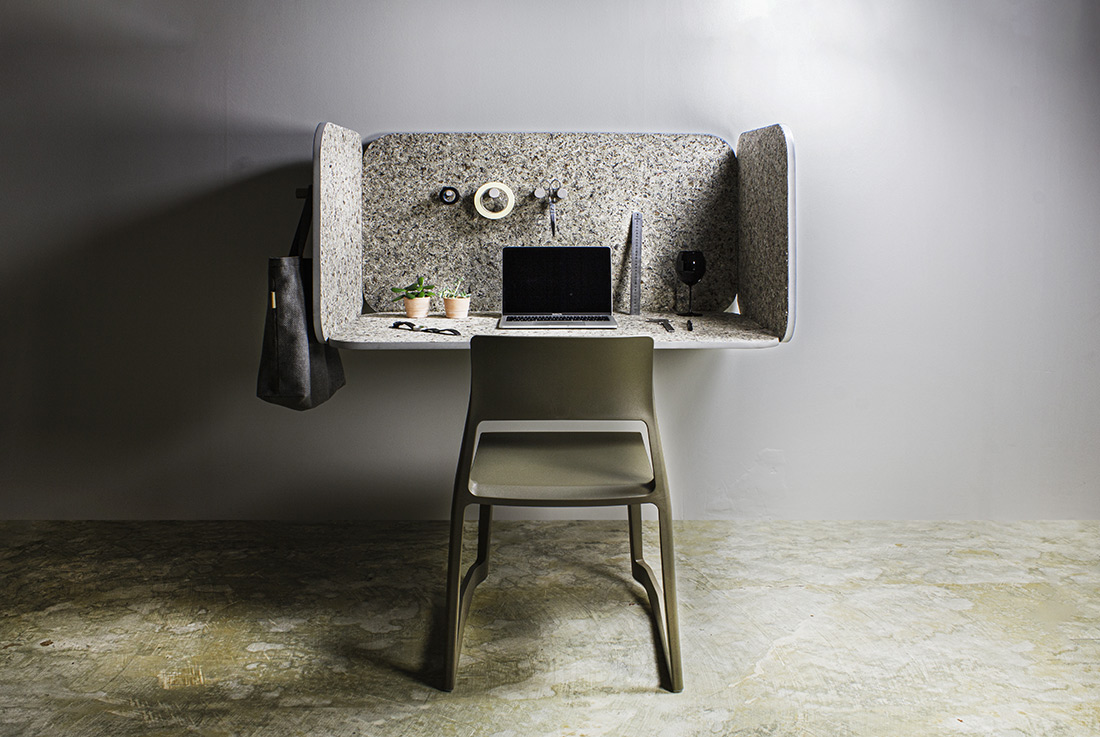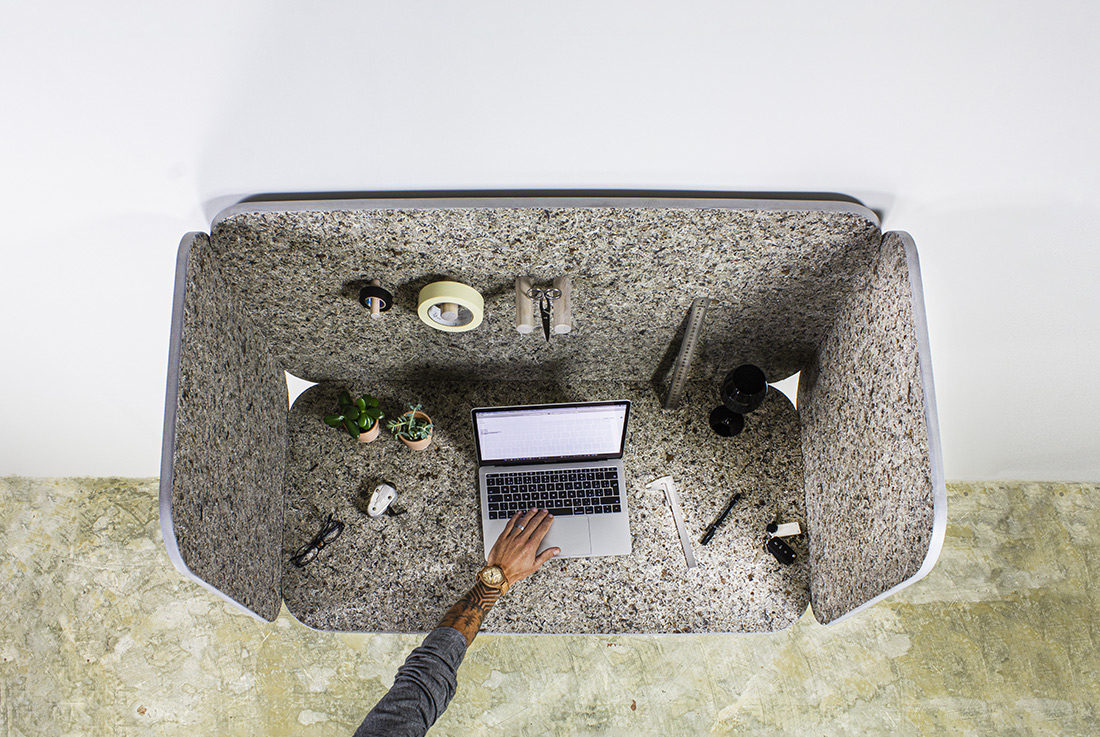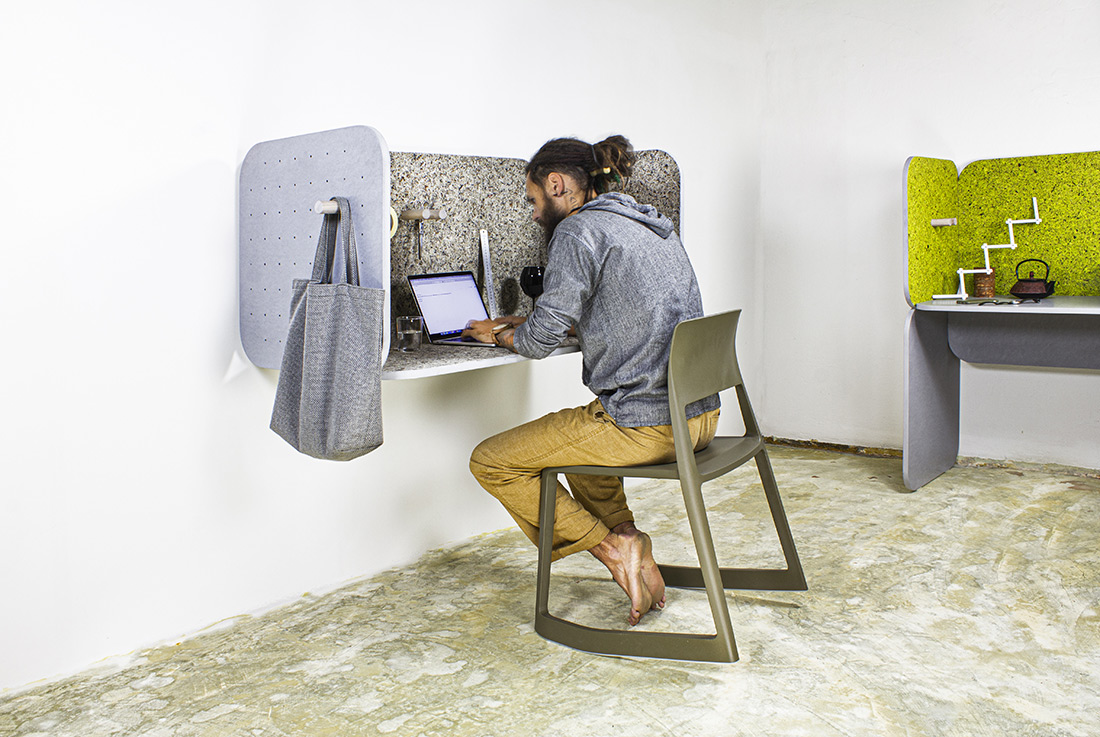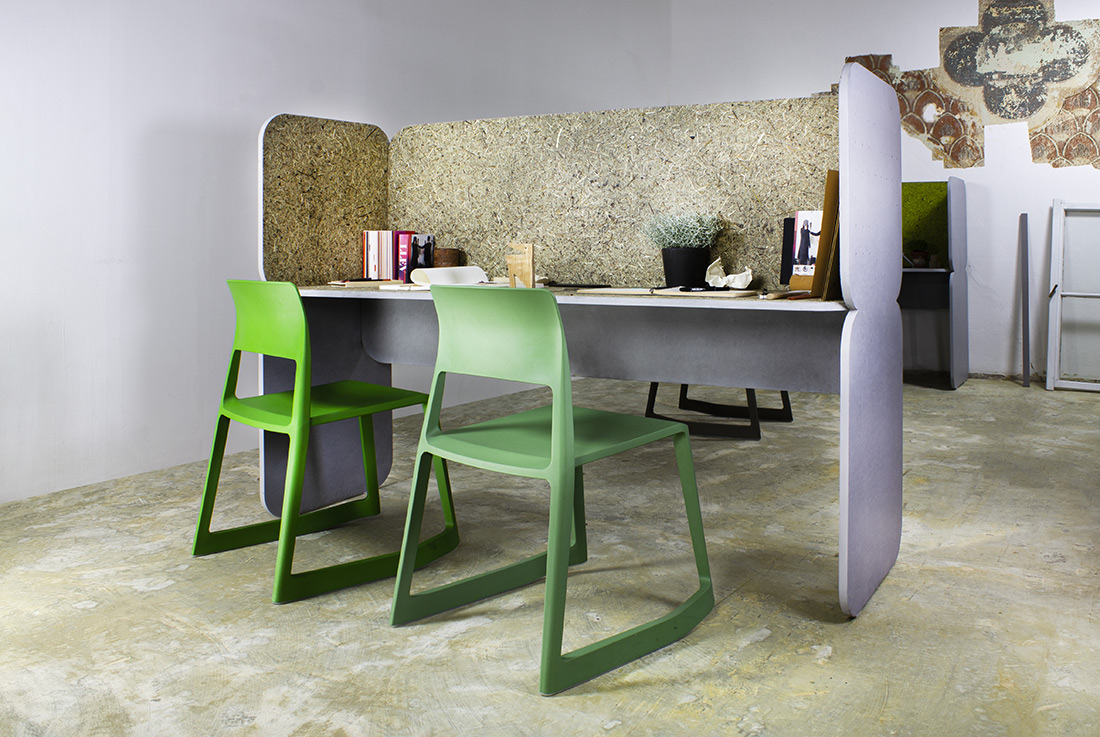 Credits
Design
LLEV studio, Czech Republic
Manufacturer
LLEV studio, Czech Republic
Year of production
2021
Photos
LLEV studio; Marcel Mochal
Related posts
Powered by