The design area is on the border of different urban zones, and the building is visible from many points of the city. There are 15-stories tall residential towers standing on the North side that is very tall for the scale of the city. There are 3-4 stories tall flat buildings on the South side. And there is a wide open area above the metro-depot on the West. The aim of the design was to interact with these differences of heights by creating a transition between them, so this way the proposed building can show a face that is adequate to the neighbour on each side of it. This way the roof is articulated by large steps in the volume that makes the entire surface of the building useful, because on the one hand it provides area for big terraces, while on the other hand the rest of the roof can be covered by greenery, to be maintained by the condominium. The diamante shape of the plot was inspiration to create a sculptural volume that is following the turning
path of the way of the sun. The strong pattern of the balconies cast an exciting shadow play on the always white surfaces.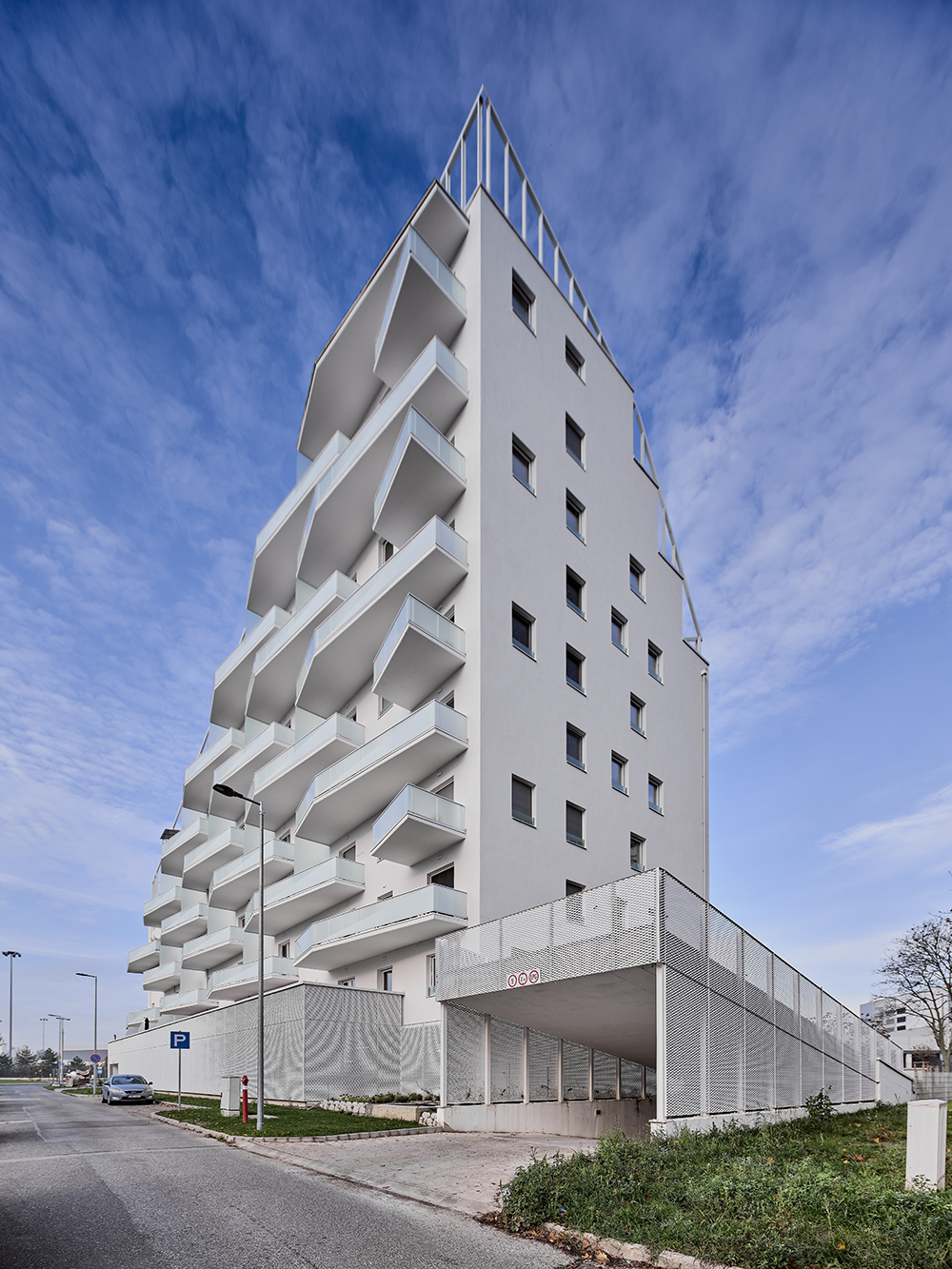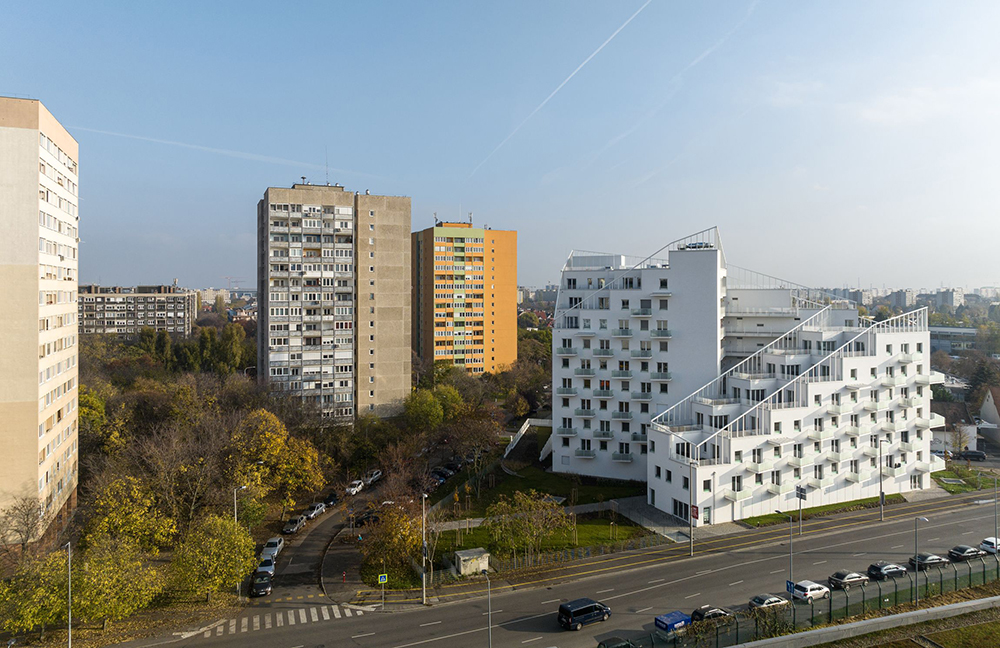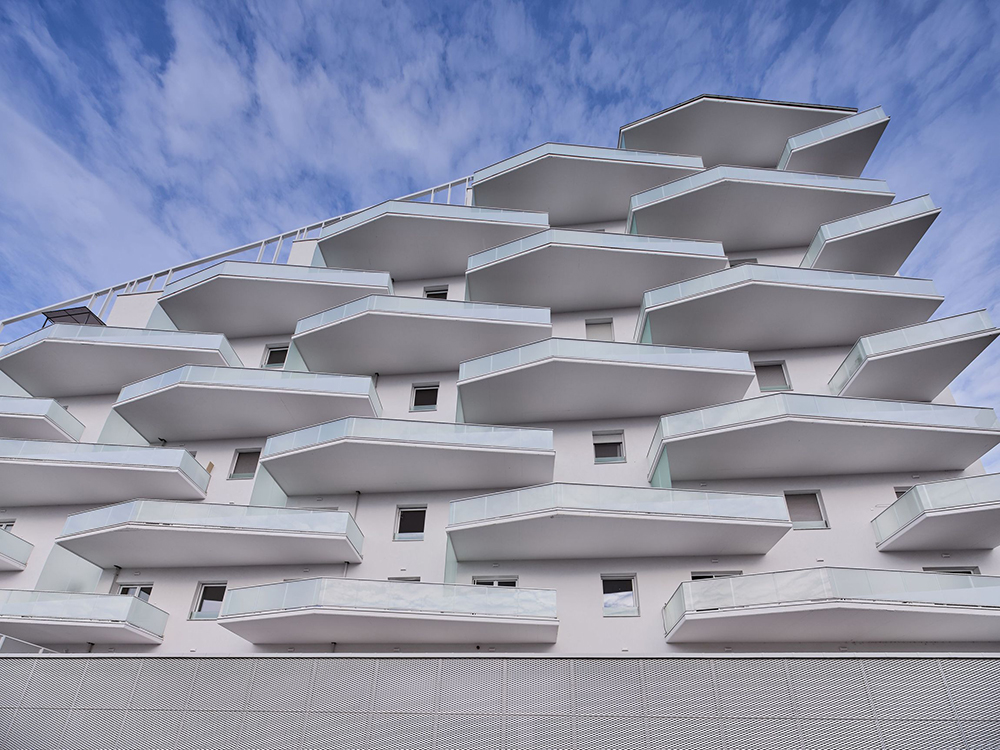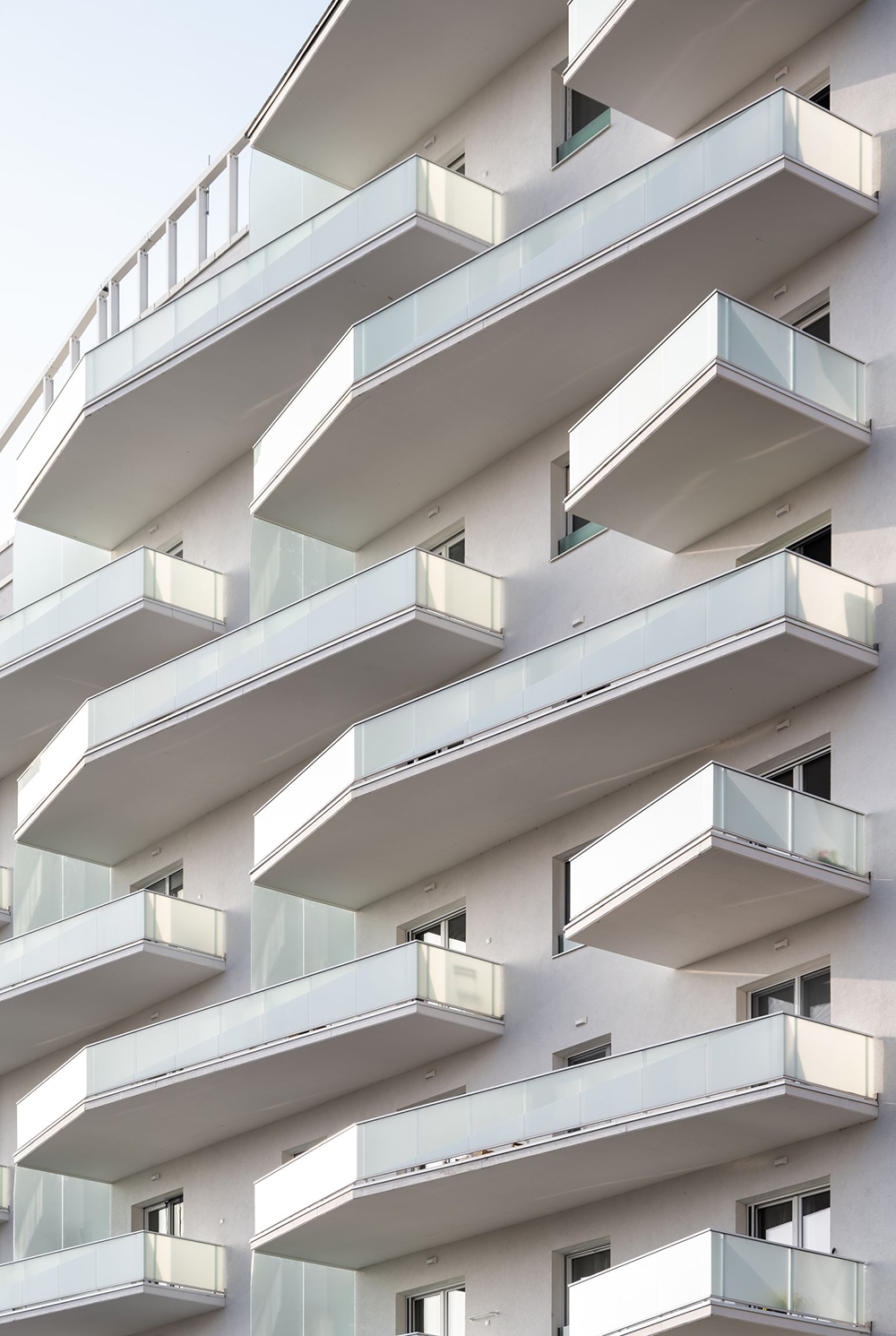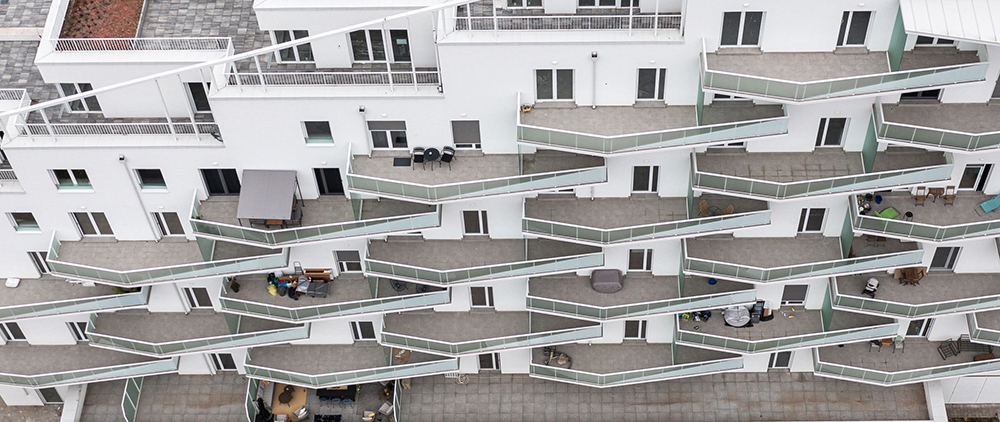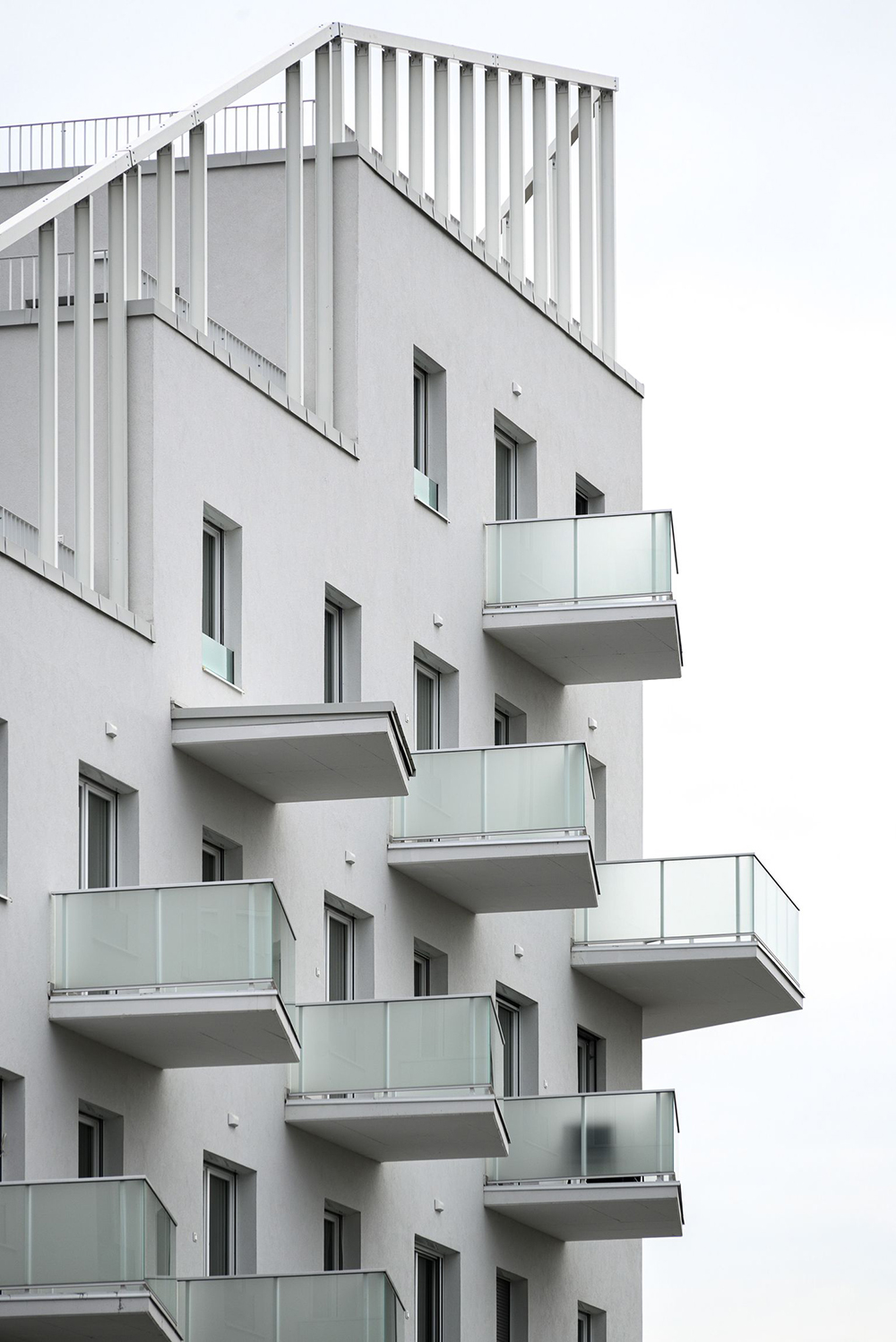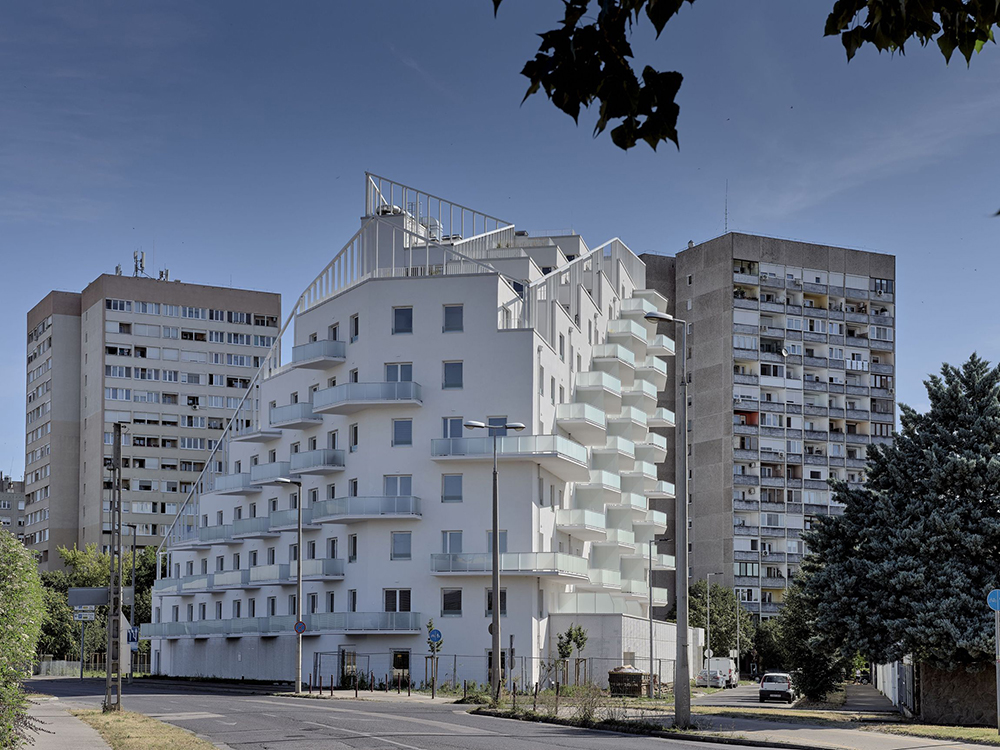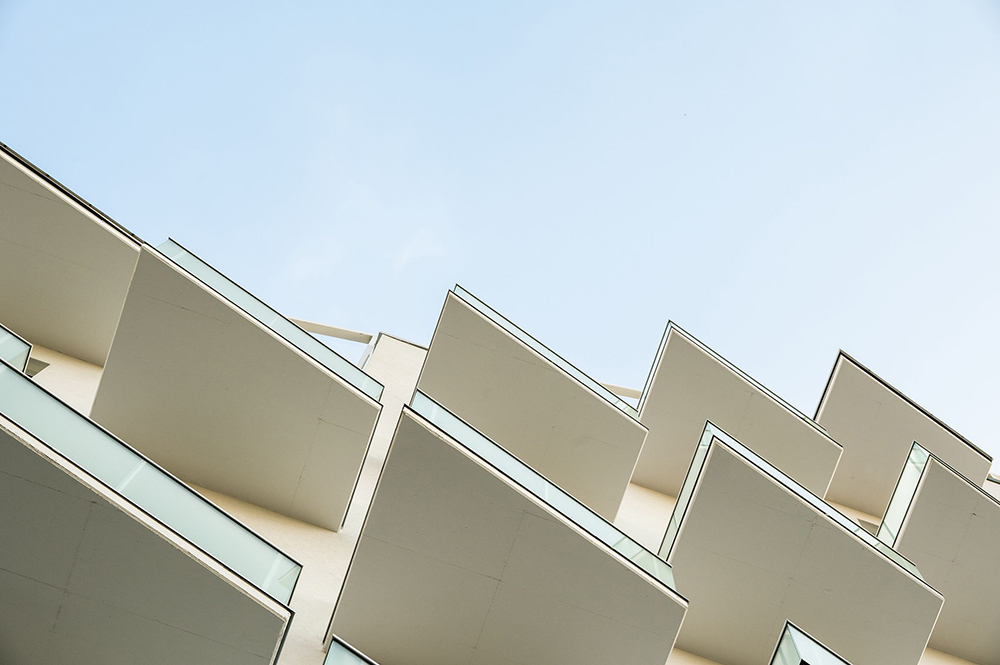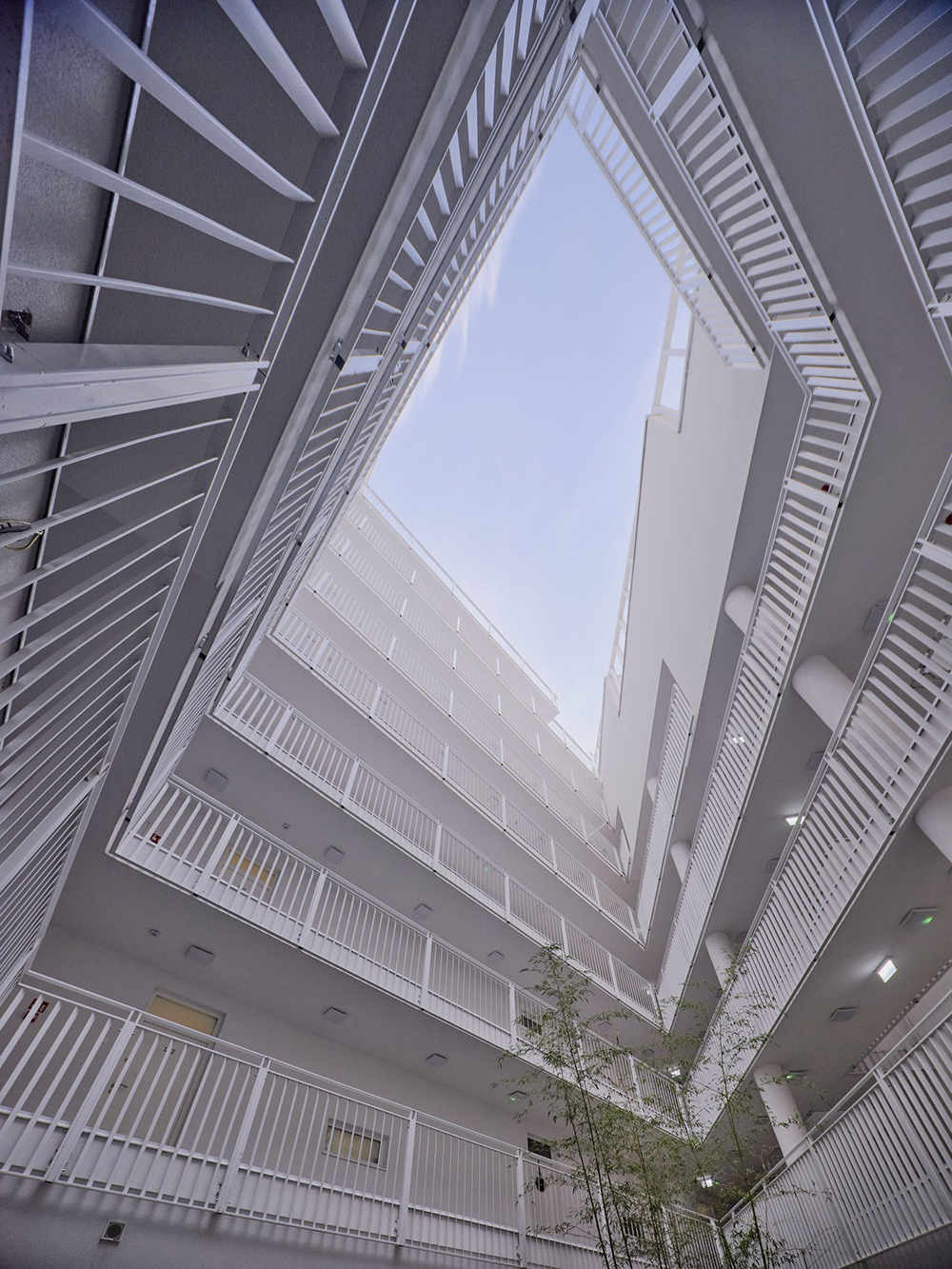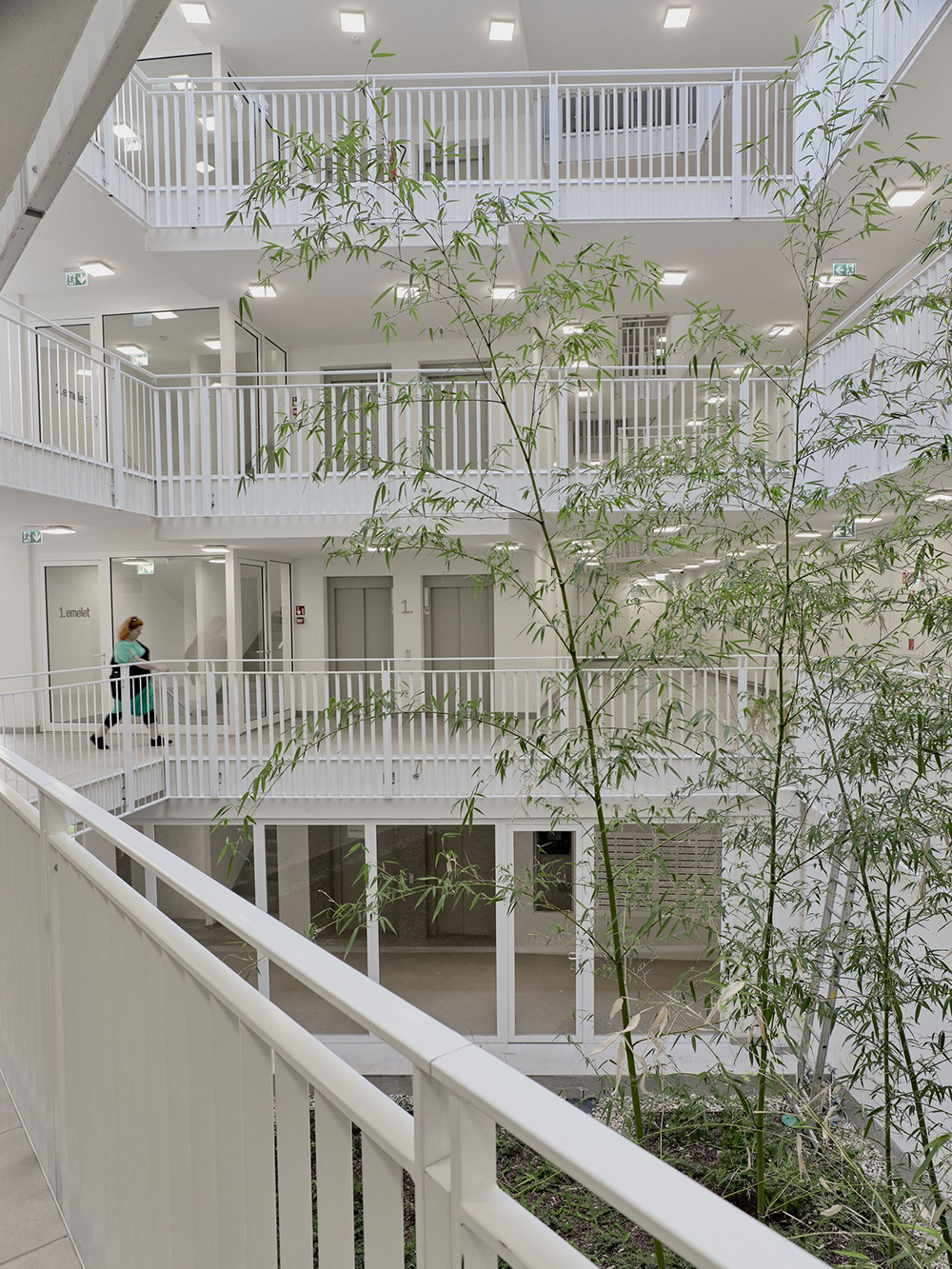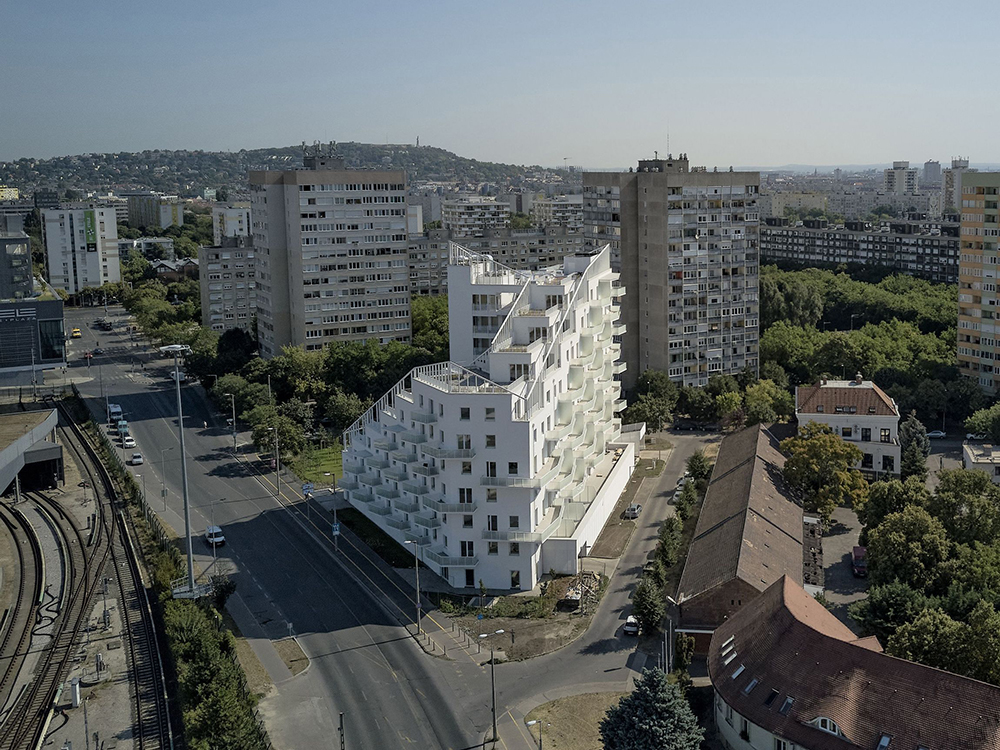 Credits
Architecture
LAB5 architects; Linda Erdélyi, András Dobos, Balázs Korényi, Virág Anna Gáspár, Fruzsina Barta, Eszter Macsuga, Ádám Mester, Diána Németh, Zoltán Szegedi
Client
Trendo Home Ingatlanfejlesztő Kft.
Year of completion
2022
Location
Budapest, Hungary
Total area
10.000 m2
Photos
Zsolt Batár, György Palkó
Project Partners
Kerek és Pintér Kft., Kelepress Kft., Temesvári Tervező Kft.
Related posts
Powered by