Placed in the center of the Factory'ard in Veszprém, the Garden of Communities is an artwork that celebrates the rich culture of the Veszprém-Balaton region. The pavilion is a symbolic monument to the cooperation of the 116 municipalities participating in the Veszprém-Balaton 2023 European Capital of Culture program. The historical significance of the site, which was home to one of the largest furniture factories in the region for some 120 years, was also a key factor in the design. This historical heritage is commemorated by the cladding of the planter boxes, which is made from almost 120-year-old reclaimed timber, the old larch planking from the recently renovated Drechsler Palace in Budapest. The native tree saplings of the region, planted in crates, together form a biodiverse vertical garden that grows and strengthens with the seasons. The consistent growth of vegetation is ensured by an automated irrigation system built into the structures. In addition, the complex structure provides the vegetation with different sun, wind, and rainfall conditions, allowing the tree species to be planted in the right position for their water and sun needs.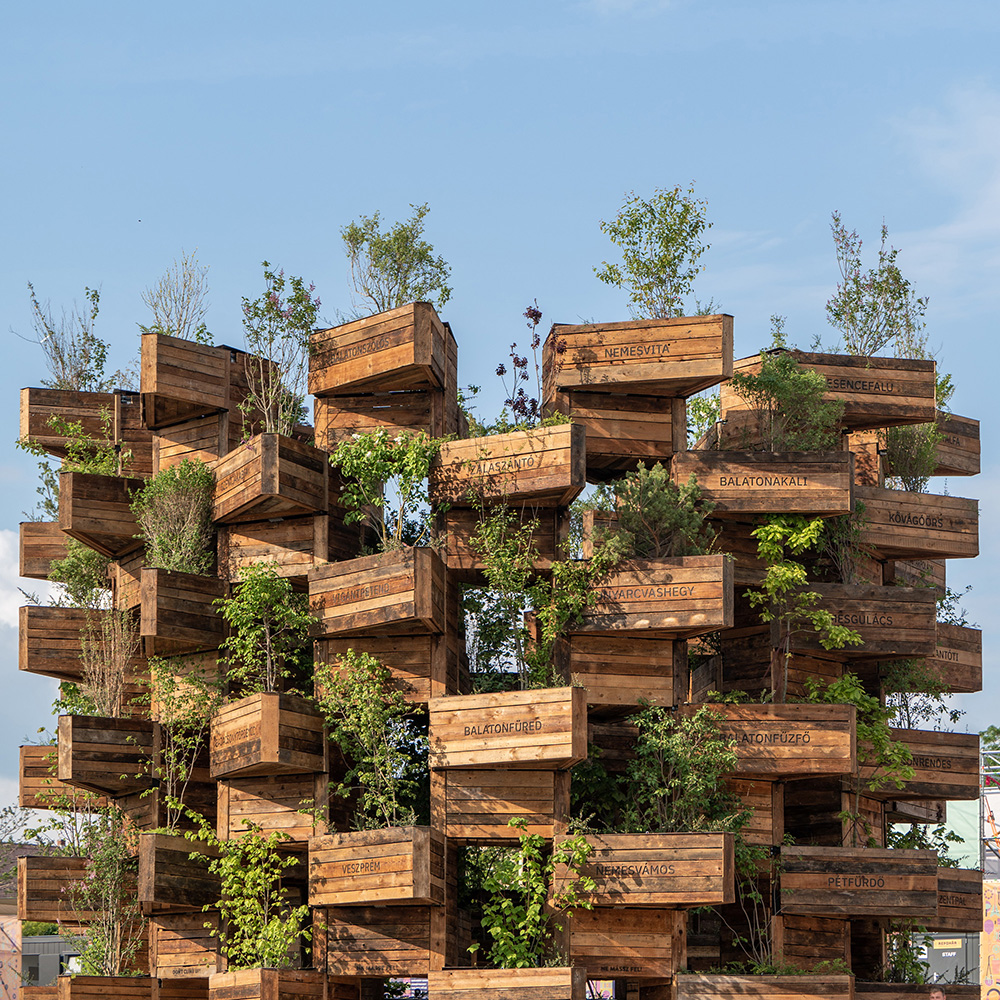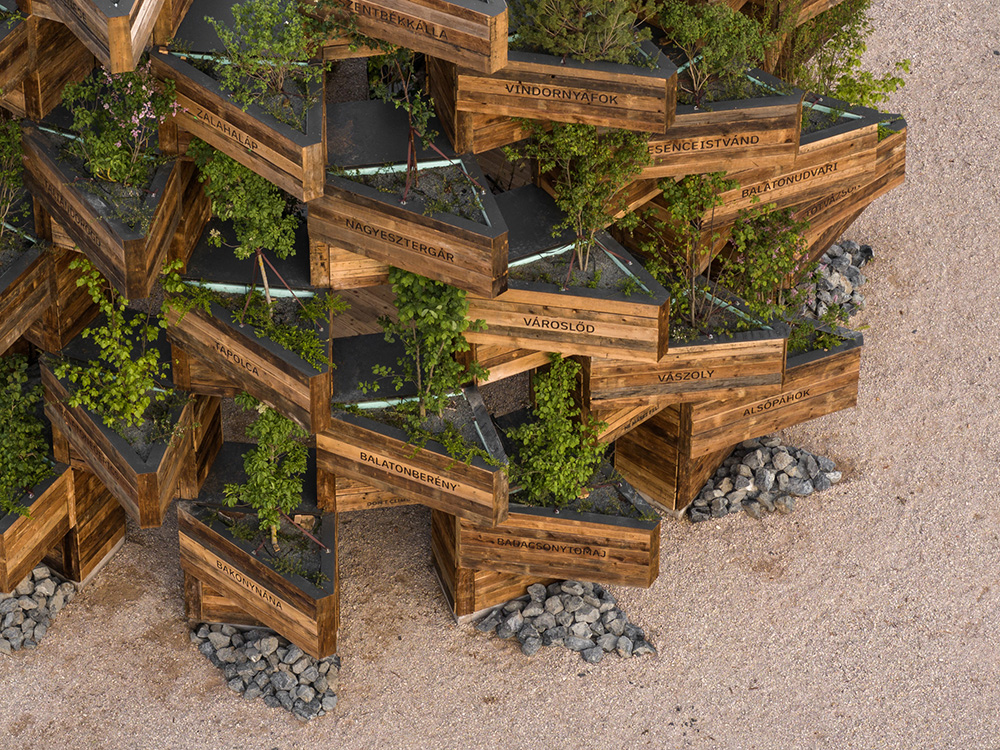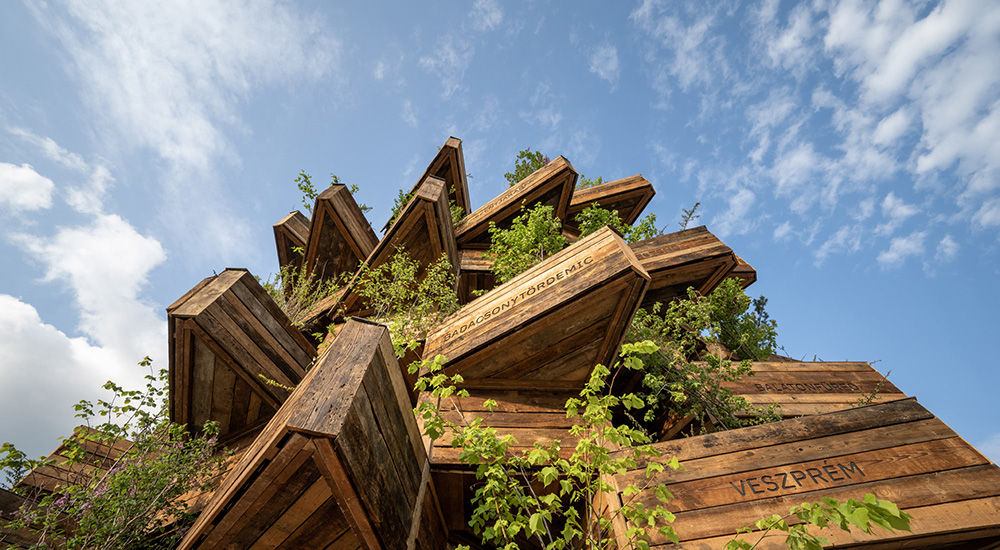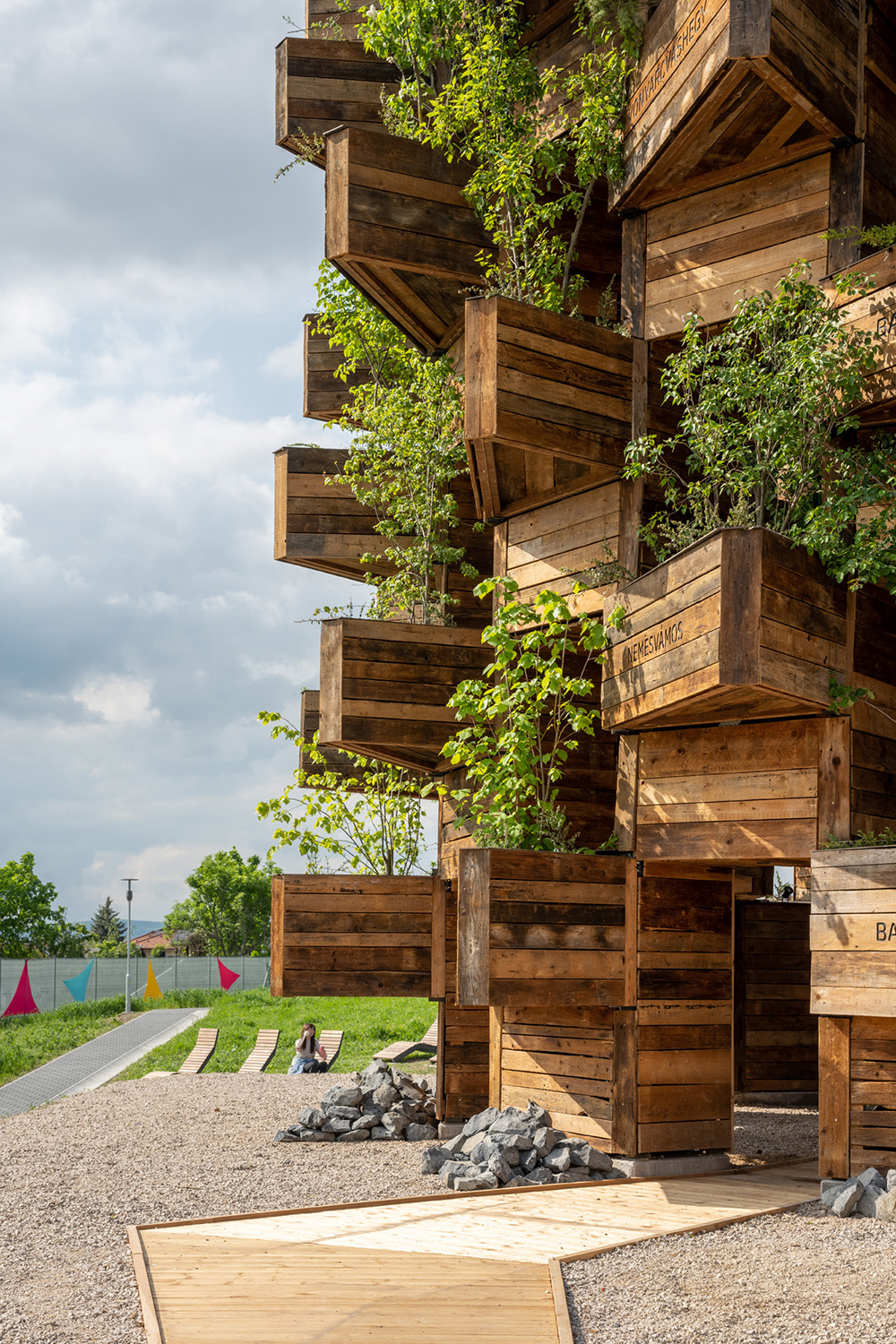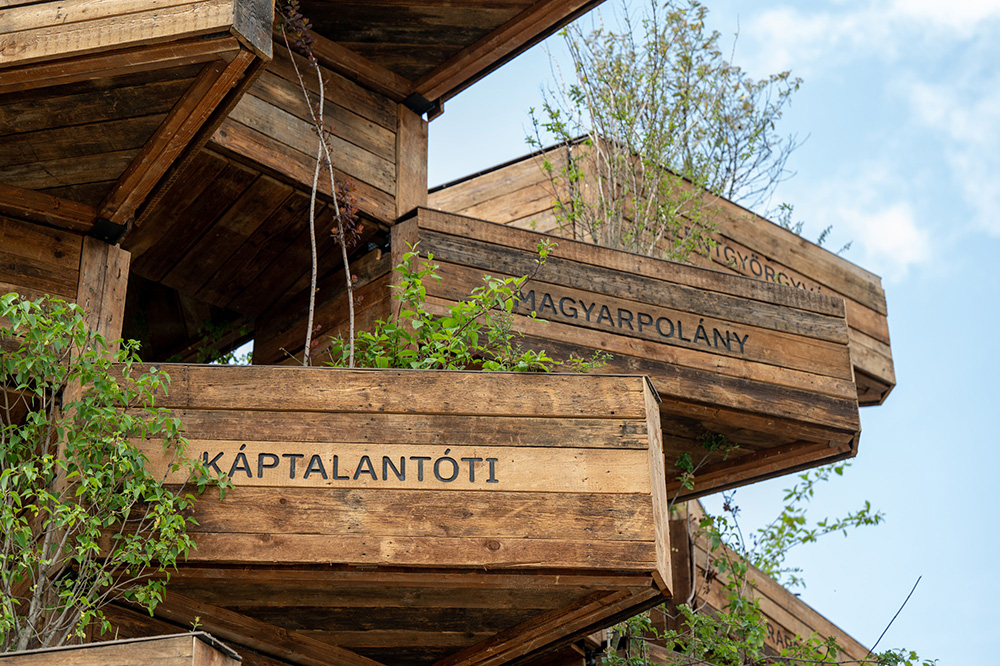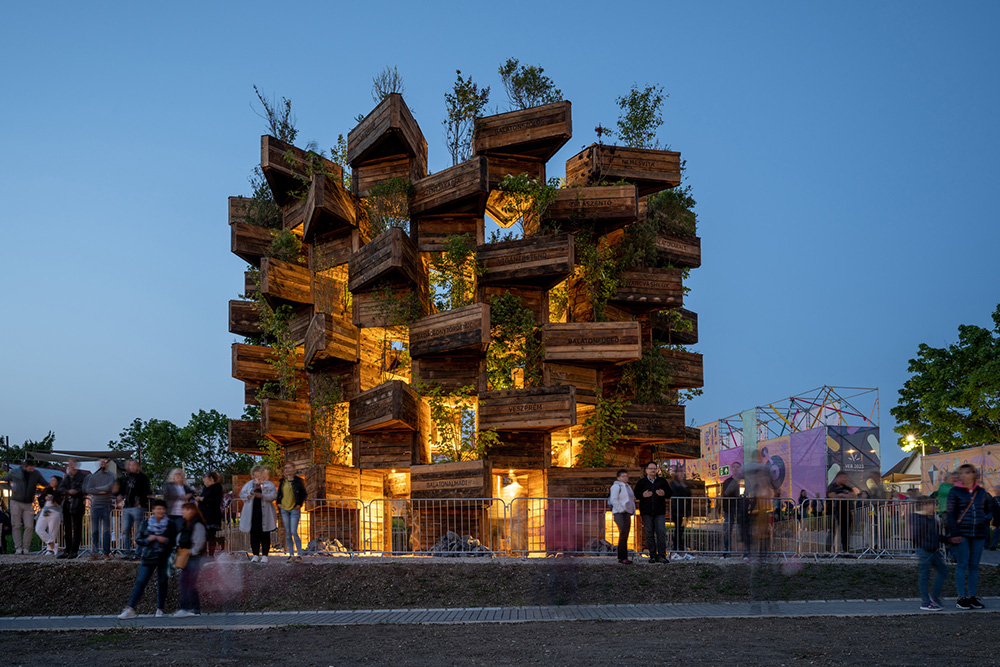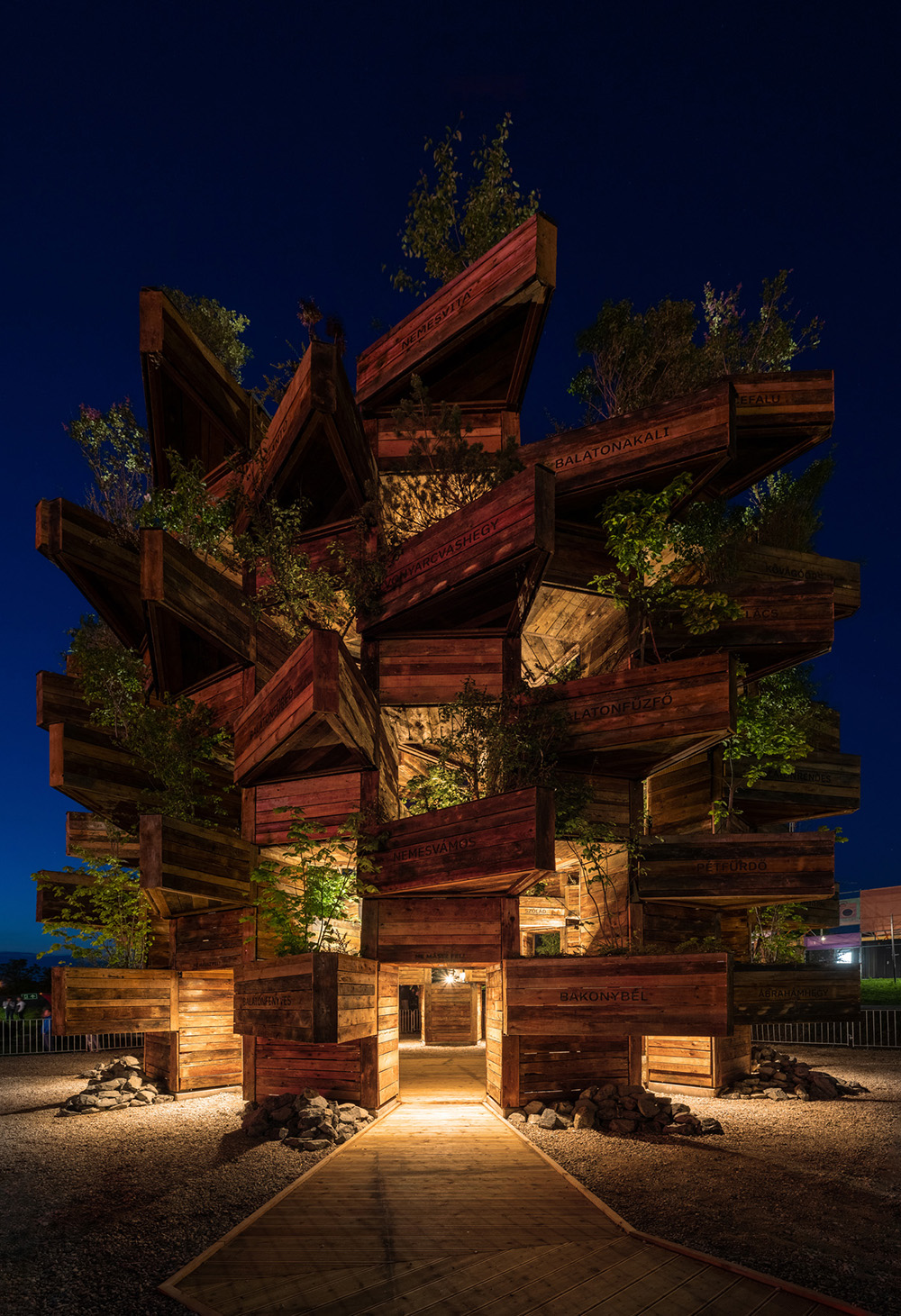 Credits
Architecture
Balázs Szelecsényi, András Huszár, Szilvia Odry
Main contractor for wood construction
Hello Wood Zrt.
Client
Veszprém 2030 Műszaki Infrastruktúra Fejlesztő Kft.
Year of completion
2023
Location
Veszprém, Hungary
Total area
150 m2
Photos
György Palkó
Project partners
Hello Wood Zrt., Enikő Kapás, László Pongor, Viktor Rajmon, Attila Csicsó, Miklós Piltman, Gergely Ronai
Related posts
Powered by