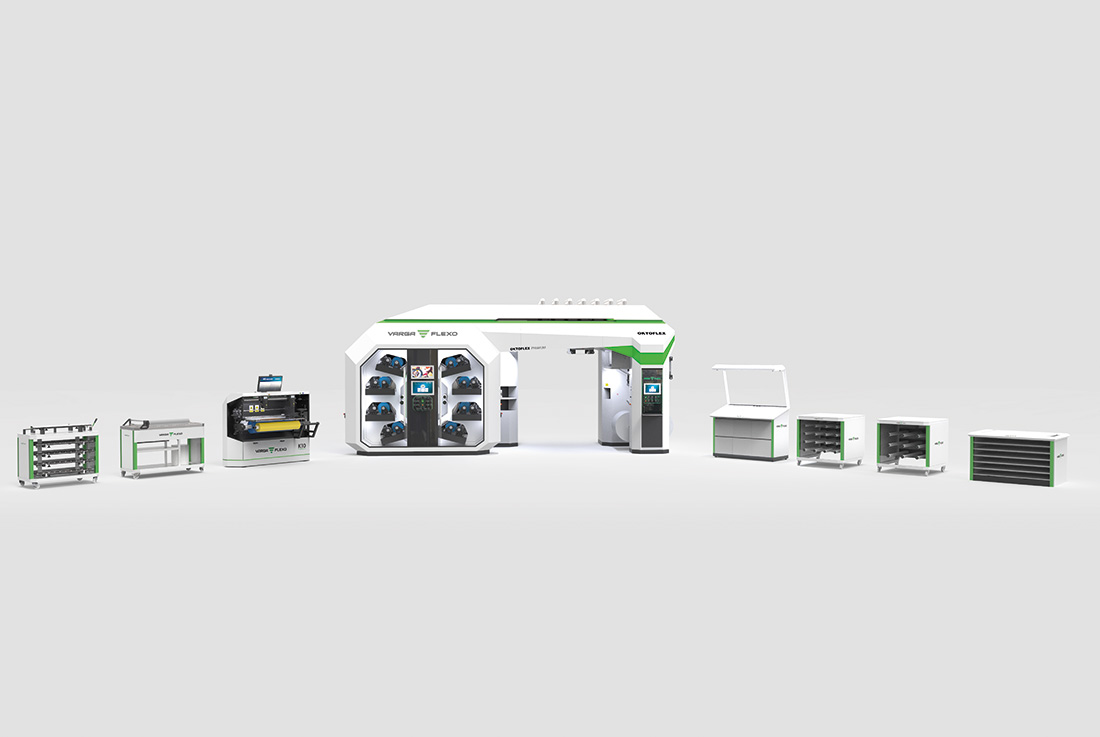 The Oktoflex flexographic printer is the result of a high quality, well thought-through, and exemplary design-based product development project. The final design of the printer reflects the 25 years of experience – impressive by international comparison too – accumulated by Varga-Flexo Ltd in the area of flexographic printing.
The objective the designers set was to find an optimal connection between man and machine in regard to operation, use, maintenance and servicing, but modular further development was also an important consideration. The interfaces and the software programmes are realised at a functionally and visually high standard.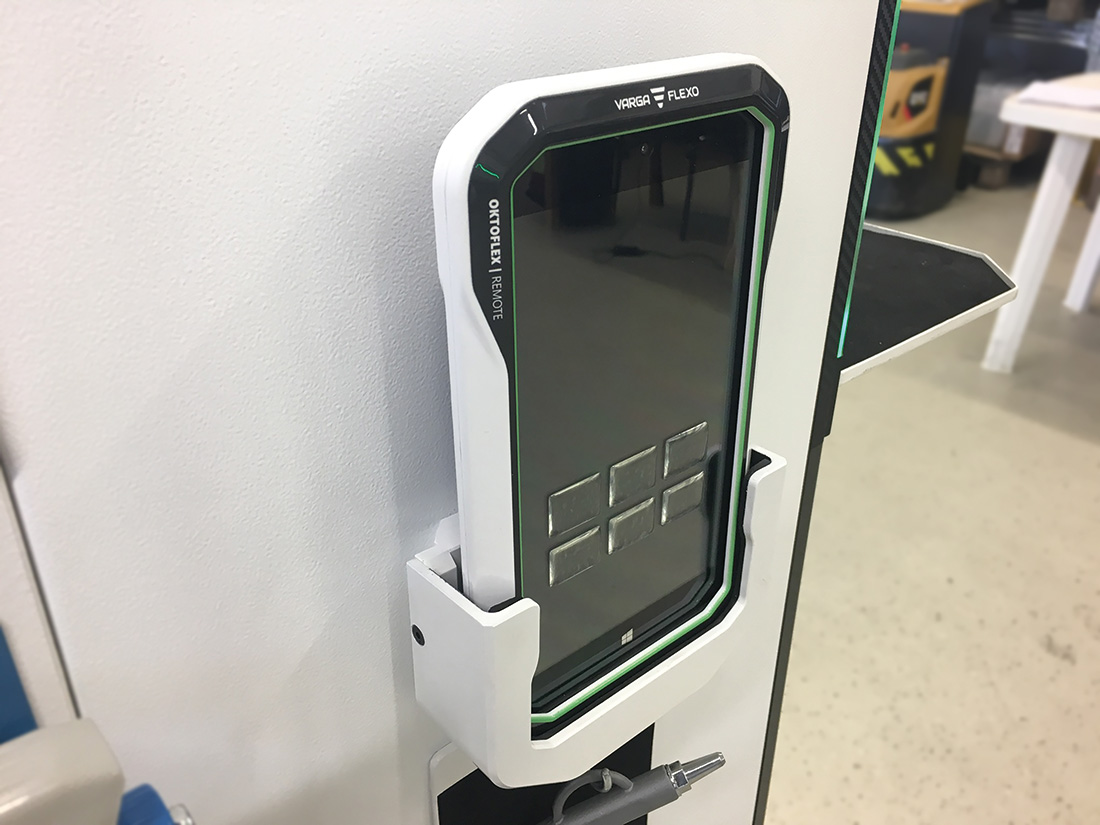 The construction and form of the machine are built on maximum and multiple functionality, which resulted in a logical and distinct design that is at once mature, clear, well-arranged, unique, fresh and identifiable. This formally, visually and functionally perfectly synchronised system was created with consideration to the principles of Industry 4.0.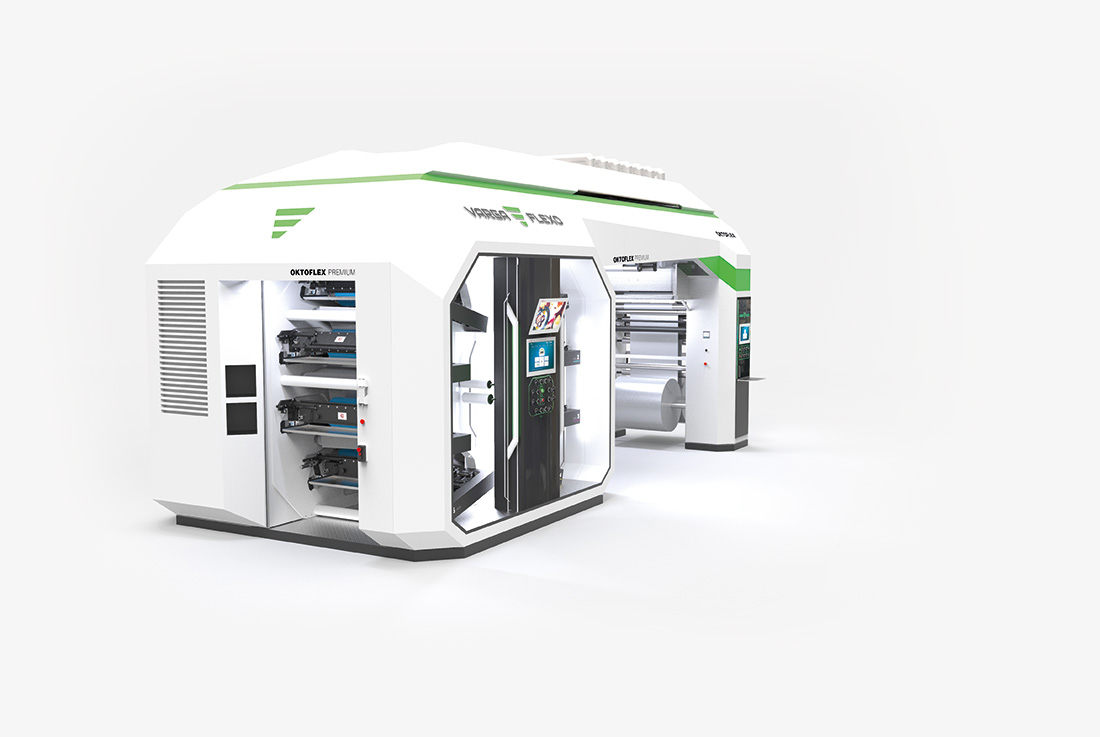 About the authors
The 25-year-old Hungarian family business has already entered its third generation in the design and production of flexographic printers, which is a special segment of the printing industry. Our brand is a market-leader in Hungary and the business sees great potential in technological progress, since besides the printing of flexible packing materials, more and more people are experimenting with the production of solar panels, flexible accumulators and other innovative solutions. The almost two year planning process resulted in the development of an eight-colour central impression printer in a designed casing, unique in the printer market and distinguished by the high technological value and quality that generally characterises Varga-Flexo products. The brand name Oktoflex refers to the printer's octagonal design. The printer is innovative in every detail: its technological solutions are based on the professional experience the business accumulated in its more than 25 years of operation, while it is also ergonomic and user-friendly. The production of product variants adapted to individual needs and the well thought-through software support also make this design noteworthy by international comparison.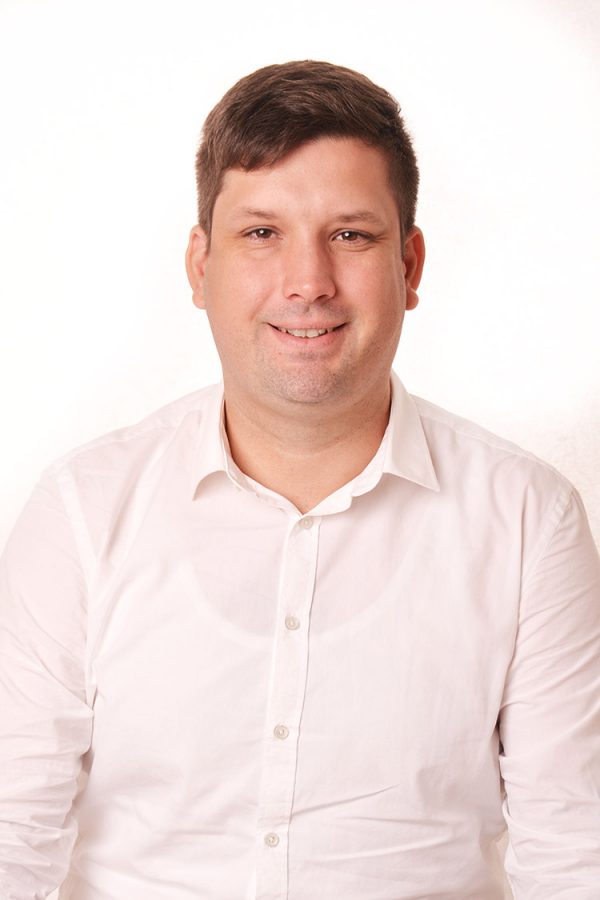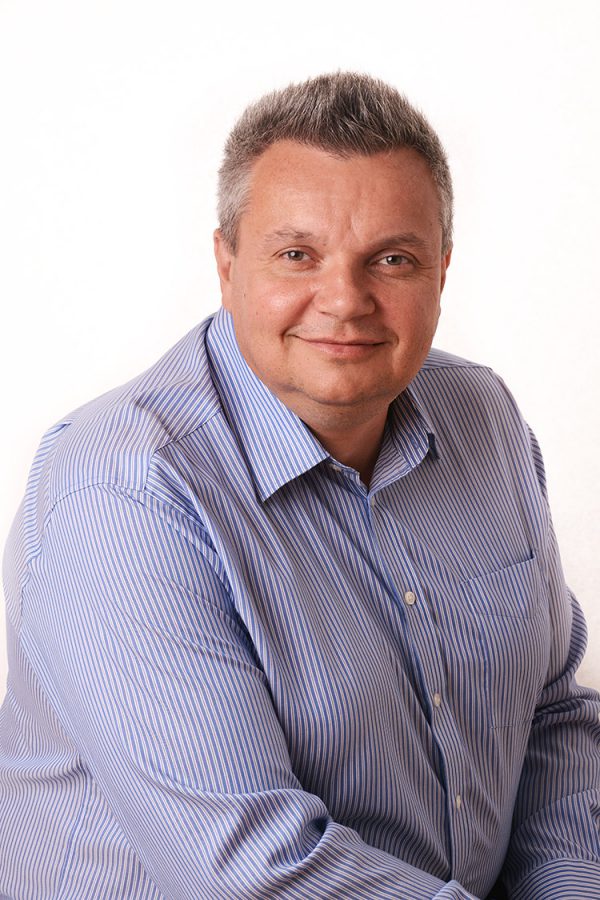 Németh_László                                                                                                                                                                      Varga Dénes
FILE
Design: Denes Varga & Laszlo Nemeth; Varga-Flexo Ltd
Producer: Varga-Flexo Ltd. 
Photo: Varga-Flexo Ltd. (c)
Year of production: 2018
Text provided by the authors of the project.