The residential complex is located in between the streets of Podkolibská and Sliačska, in the area which is part of the larger territorial unit in the foothills of Carpathian Mountains.
The residential houses are built as villas. Topography of the site and terrain morphology predetermine the houses to be built in two rows, slightly shifted to each other, with different height level. Seven houses in total will be built on the site. They are proposed to be three-storied. Main entrances are oriented from the northern part. The objects are accessible by car through the basement.
The residential houses are proposed as city villas. They are low-rise, detached houses. Seven residential houses, slightly shifted to each other, so that none of them has an obstructed view of the city. The objects are placed on two terraces with six meters height difference. In the proposal the accent was put on the distance between individual objects to be greater than their height, which allowed an enjoyable spaciousand light comfort in courtyards.
The roofs of the houses and basements are proposed to be green, grass areas. Each of the extensive green roofs will differ in colour and shape after flowering. The finishes of the buildings are the white structured plaster combined with Fundermax cladding.
In each house there is an entrance hall leading to the central staircase with a lift lit by the daylight through skylight. The building has 1 underground and 4 overground floors, where the last floor is designed as the "last recessed level". Parking places, technical premises and common non-residential premises are proposed in the basement. There are 4 flats on each floor. One residential house accommodates 14 residential units as follows: 2 x two-roomed, 6 x three-roomed, 6 x 4-roomed. The corner rooms have loggias. The residential premises on the ground floor are to have private green area. The flats on the last floor have terraces with a view. Retaining walls are proposed as part of the common public areas, they will be covered by climbing green.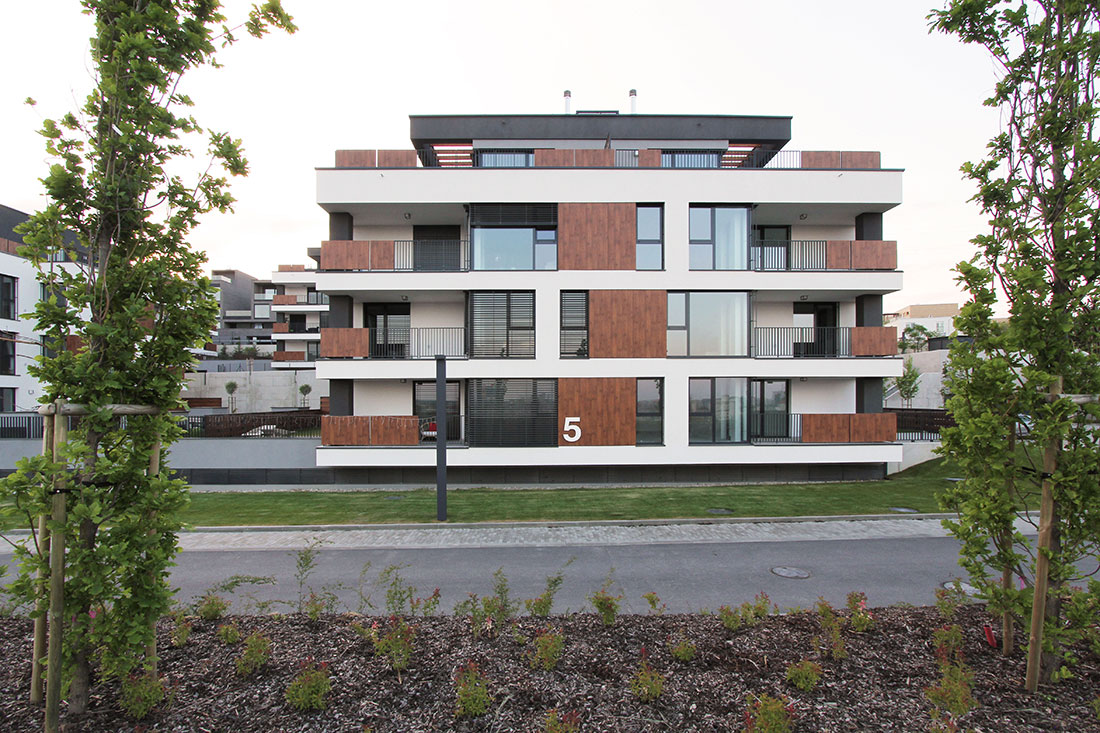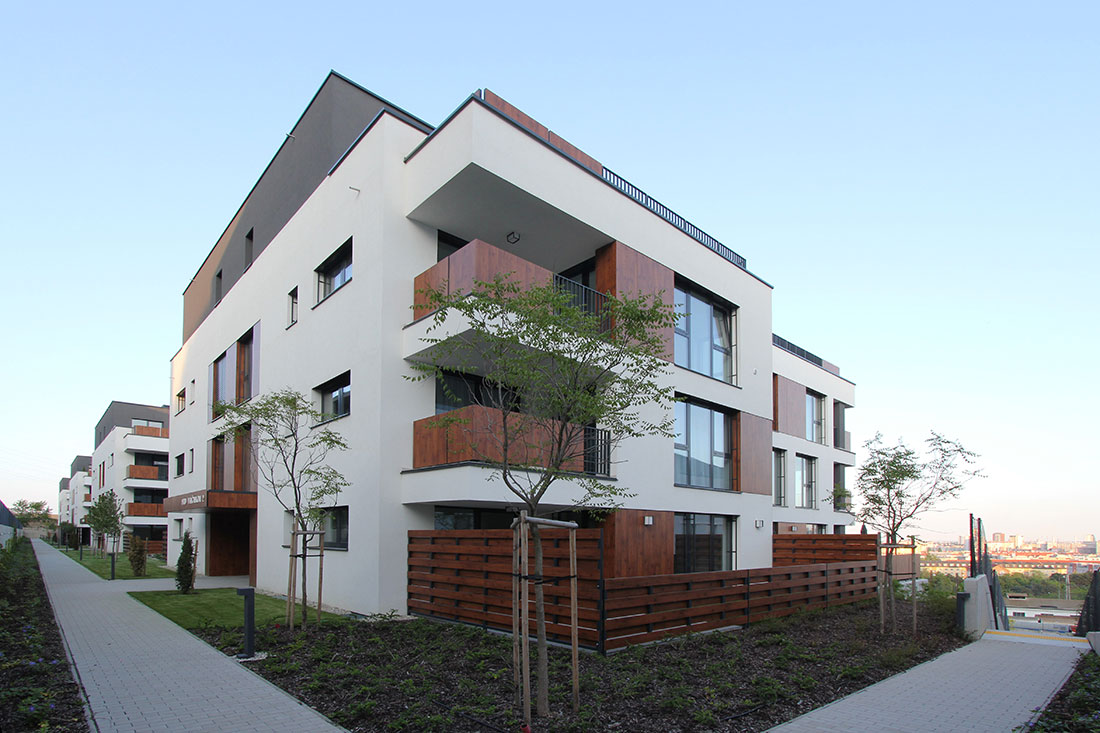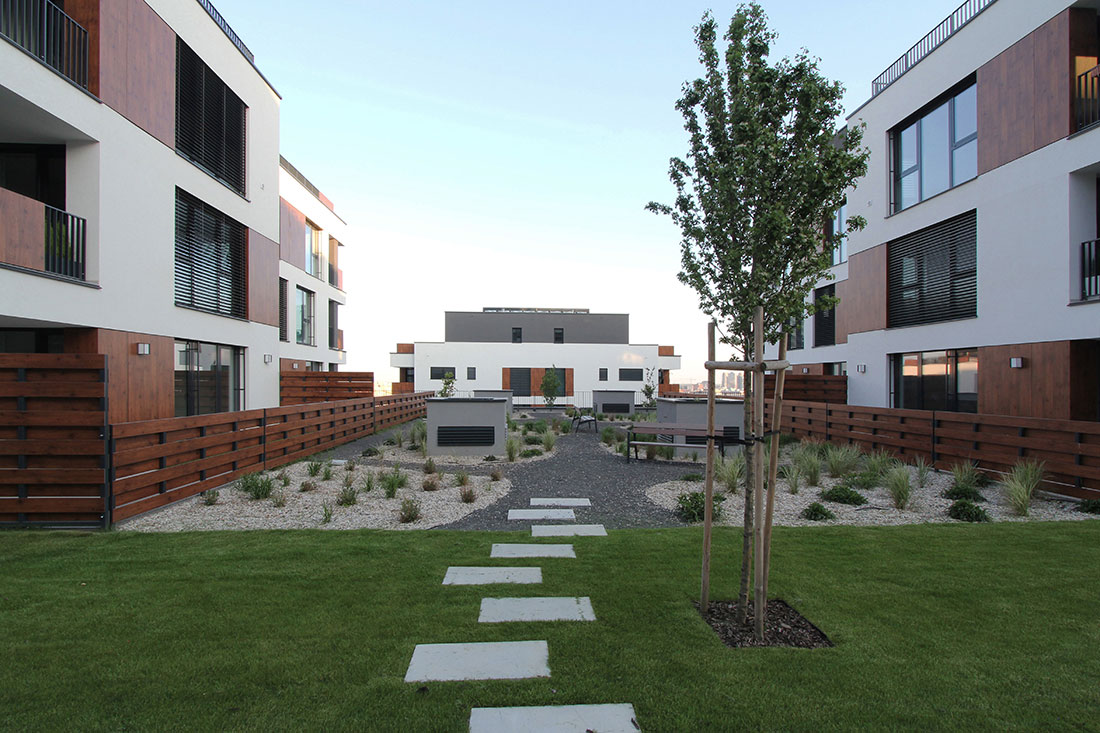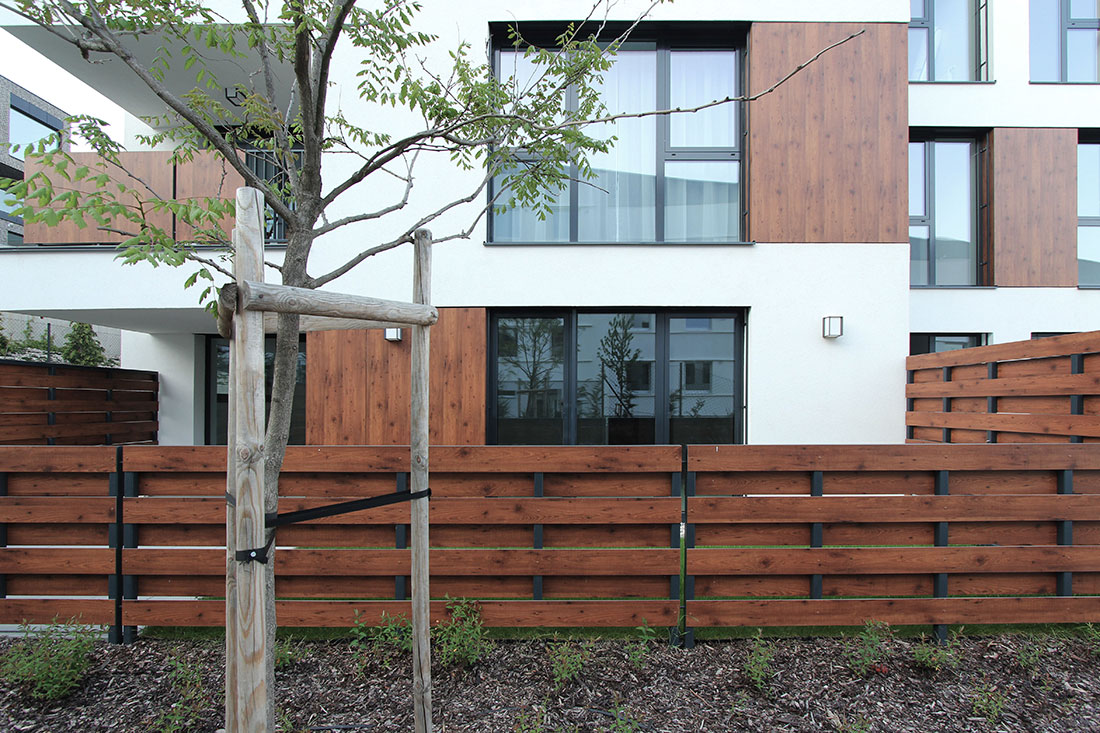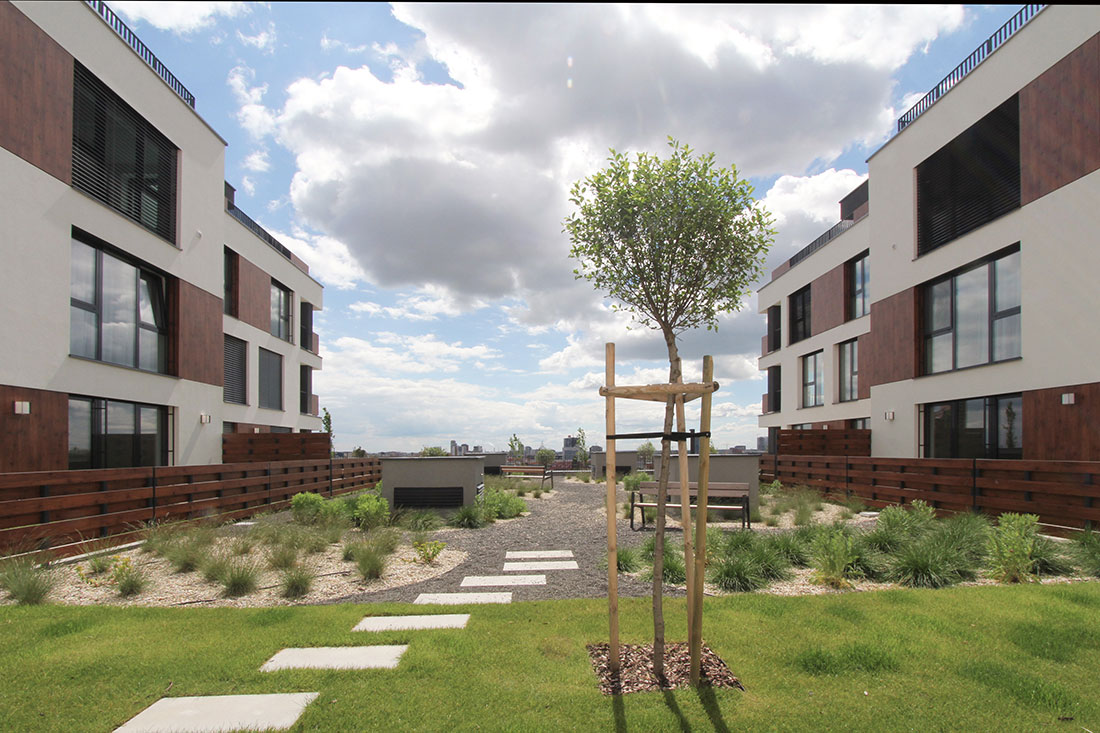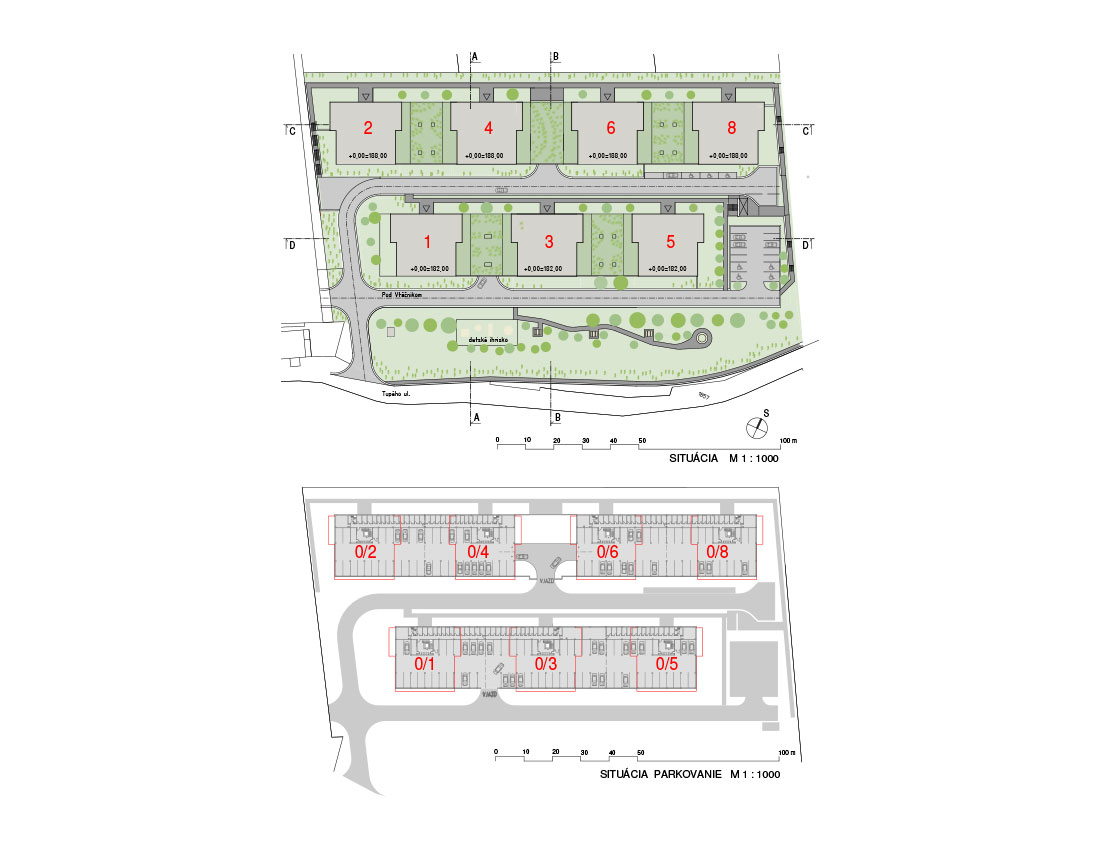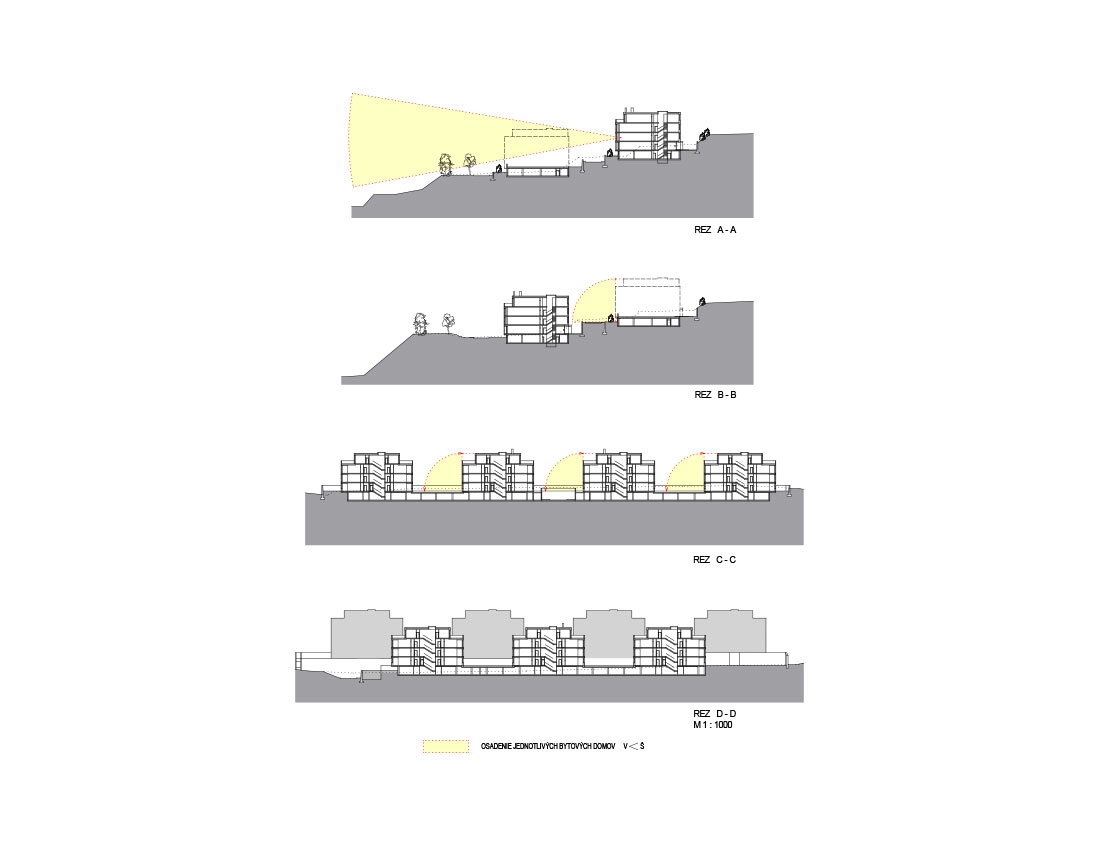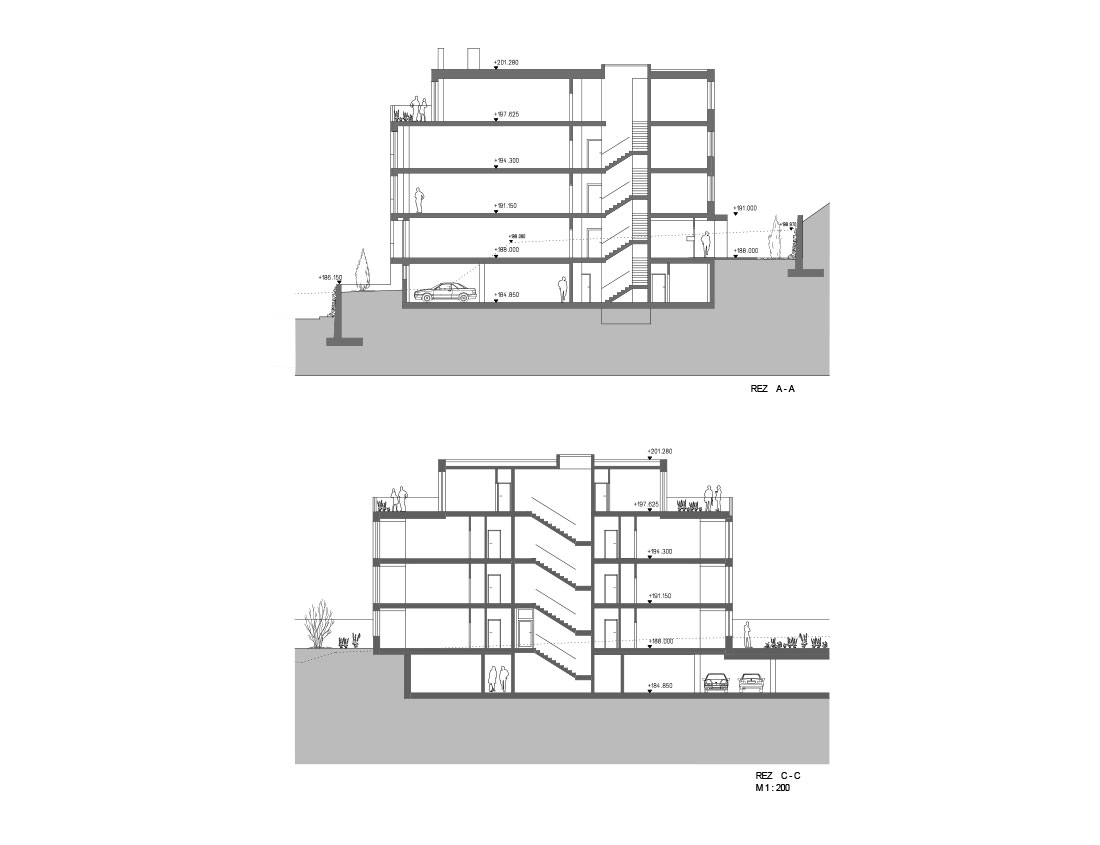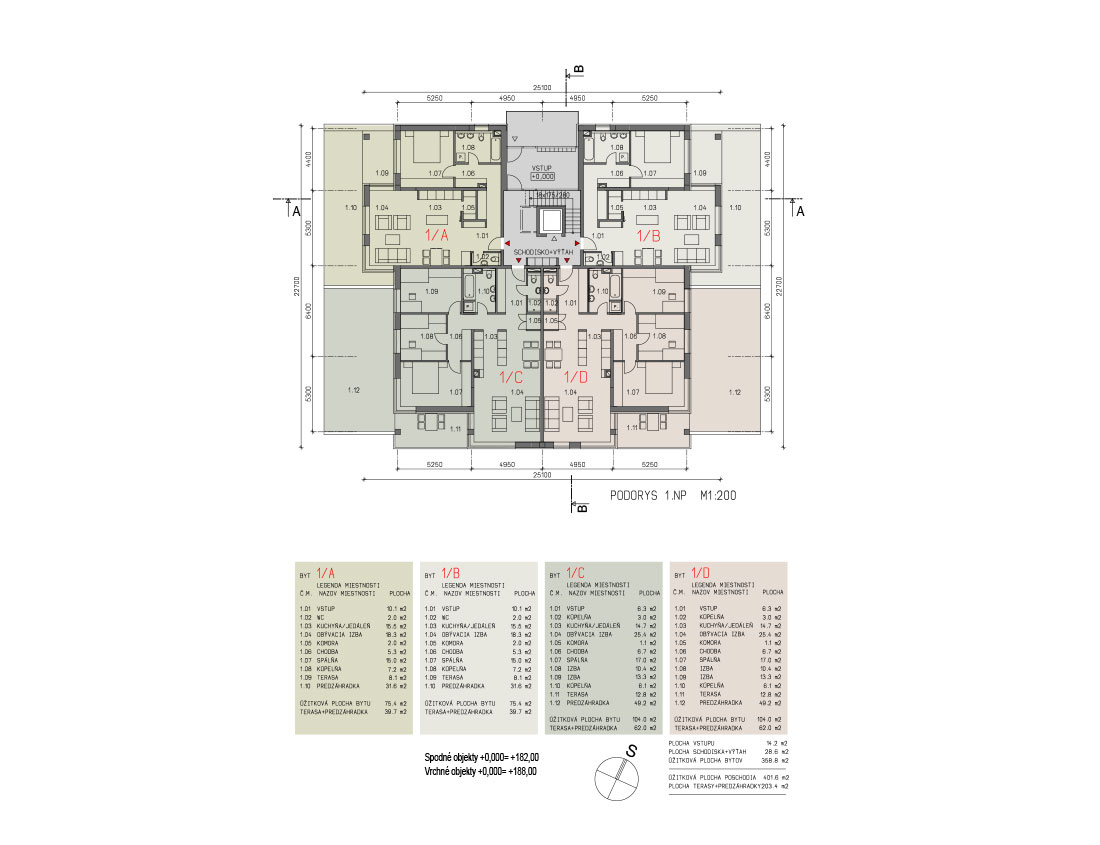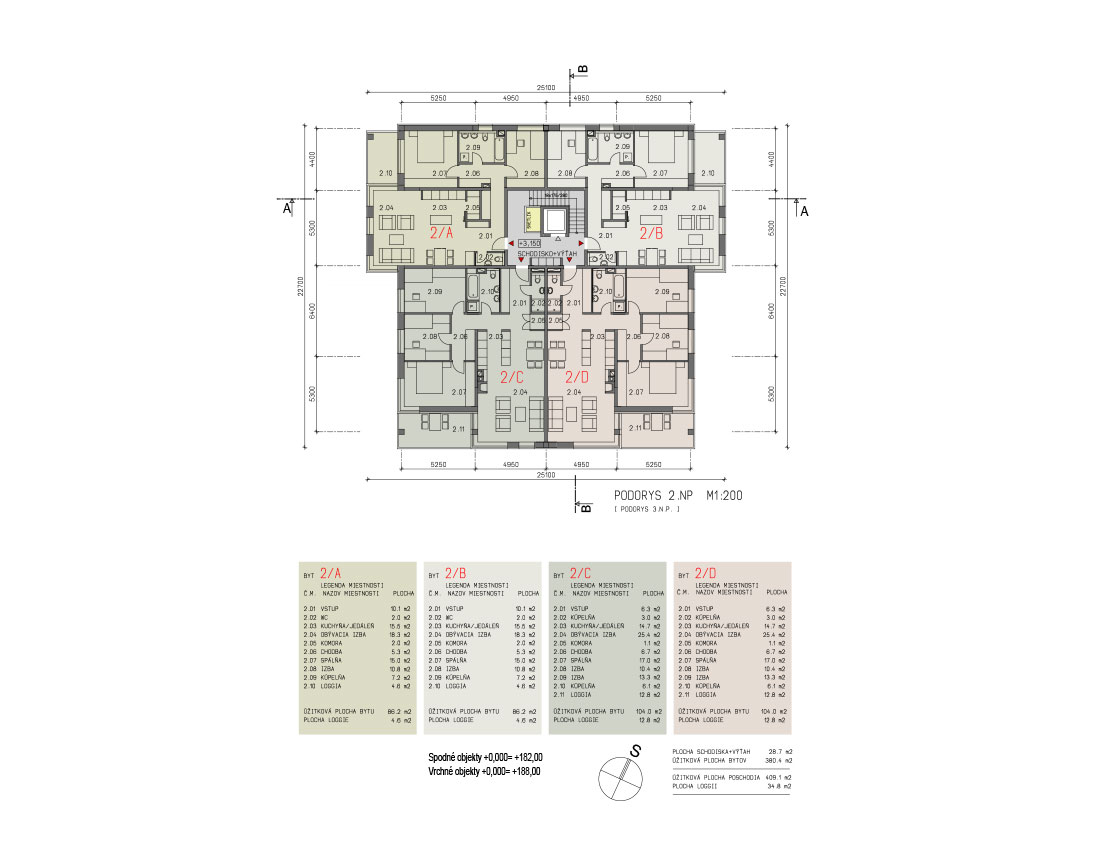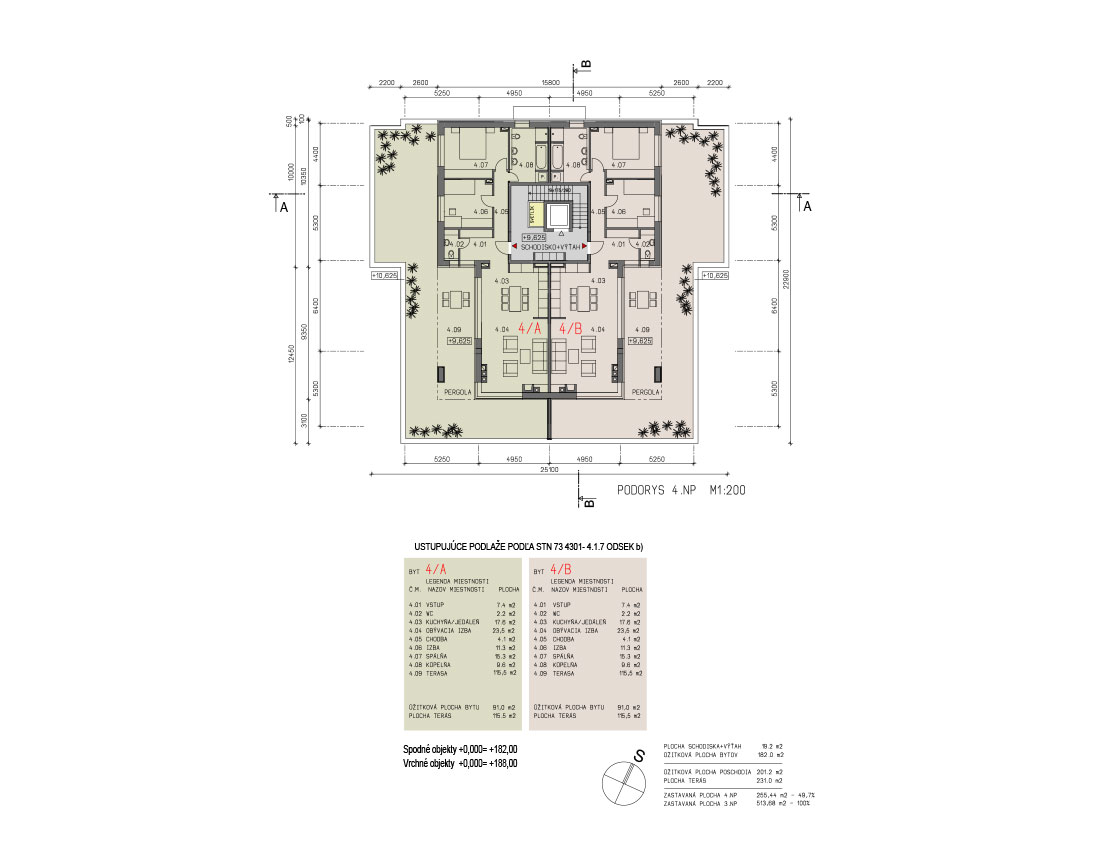 Credits
Authors
Koneval Architects; Juraj Koneval, Katarina Manikova, Martin Kubica
Client
BB FINANCE s.r.o.
Photos
Juraj Koneval
Year of completion
2018
Location
Bratislava, Slovakia
Total area
9.973 m2
Site area
18.115 m2
Project Partners
Related posts
Powered by