Linking the two elements of the apartment was important for the owner, and it became a central feature of the refurbishment. Recognizing all the flaws of the apartment, and taking into account historic value of the interior, we decided that the focus of the intervention should be on the second element of the apartment, particularly demolishing the heavy walls. This raised the issue of how to separate the bathroom from the kitchen in the most minimal way. This led to the design and installation of a single door (moveable) and single panel of frosted glass (fixed), both 3.2 metres high. This facilitated general circulation in the apartment, as well as provided enhanced views, energy, light and shadow.
Microtopping has been used in the bathroom, the kitchen and the hallway. Further, it has been used on two of the bathroom walls and on the horizontal surface of the large kitchen island. This use of materials without joints has produced owner's desire for artistic unity, simplicity and tranquility.
In the current space, the proportion of the windows can now be seen from a distance, something that did not exist before reconstruction of the apartment.
The beauty and clarity of the final design has minimised the need for furniture, allowing Ross's essential requirement of space to be separated from non-essential clutter. The space breathes now in its visual openness, and its scale provides excellent acoustics for listening to some music.
Text provided by the authors of the project.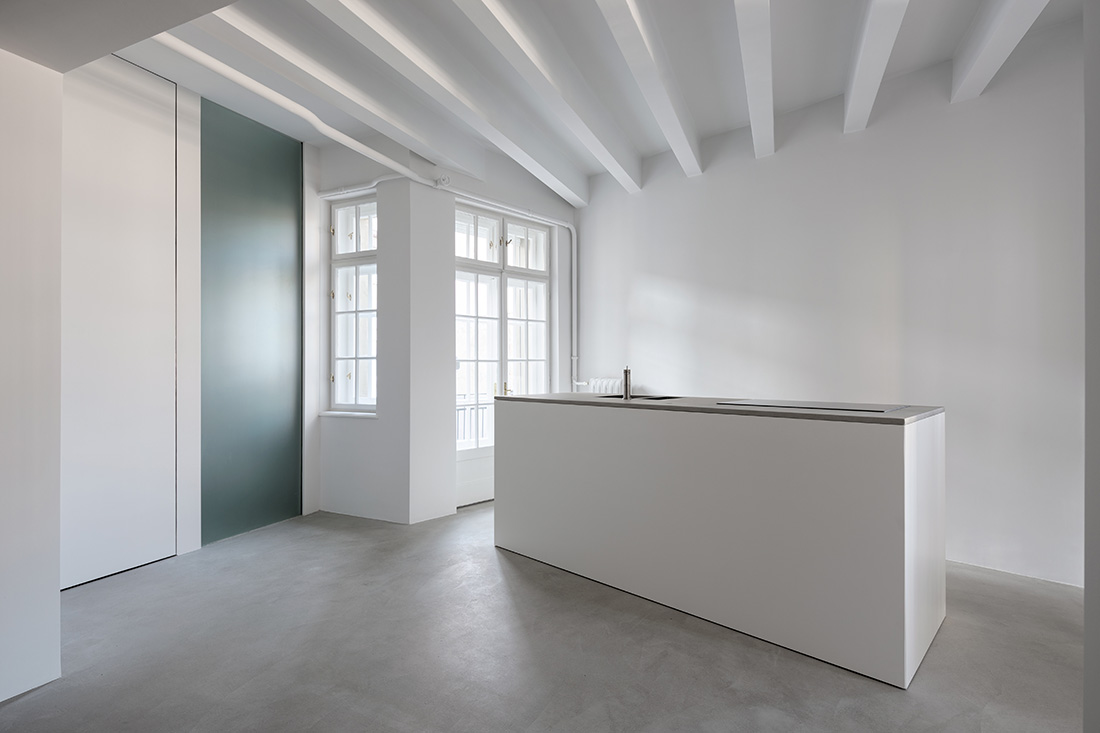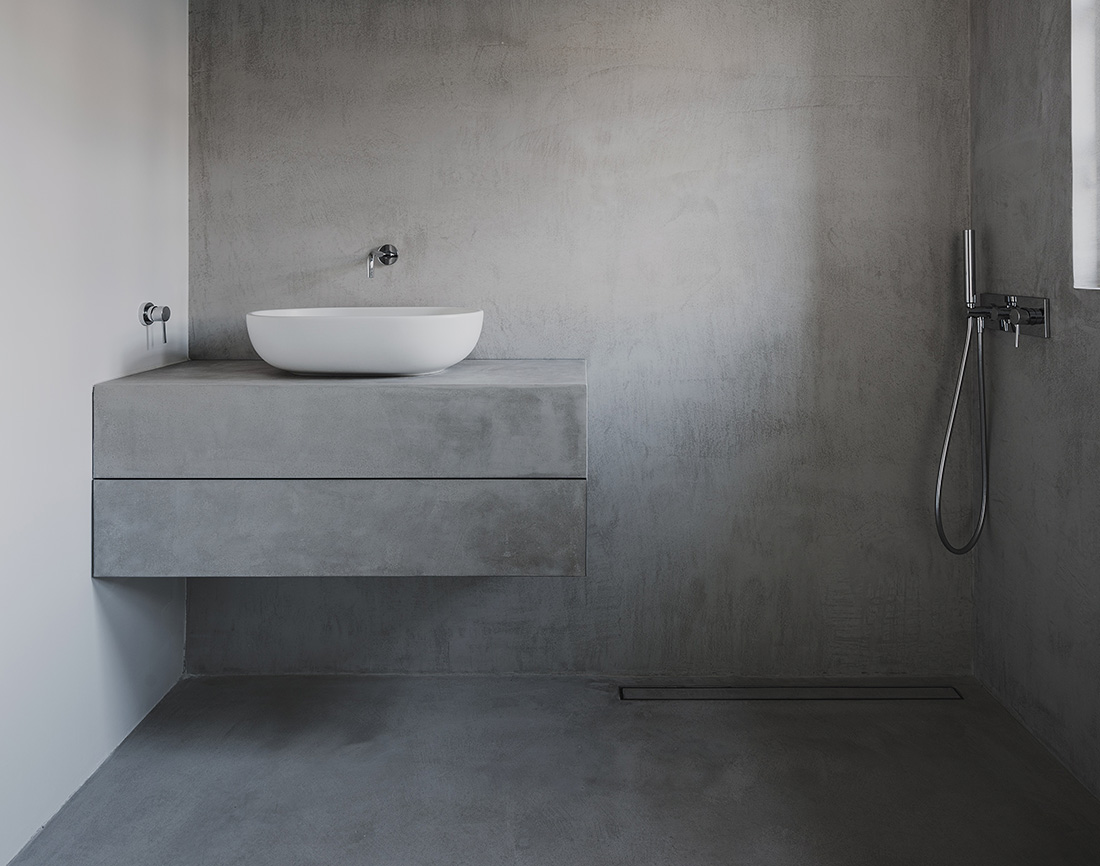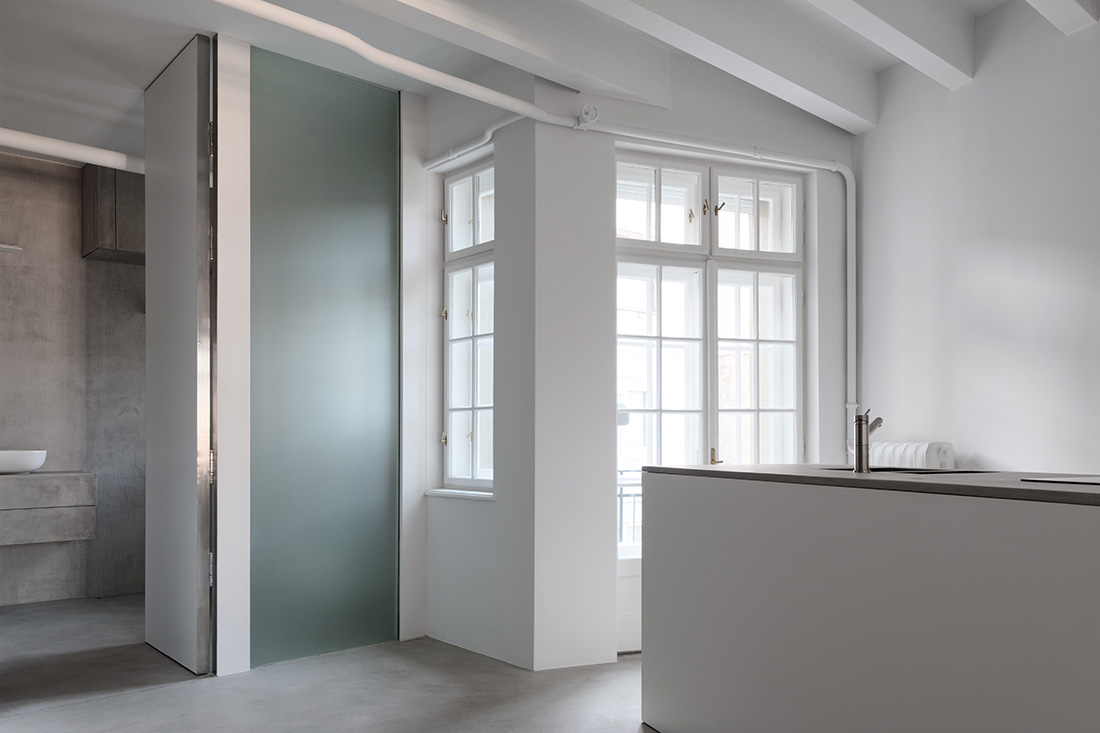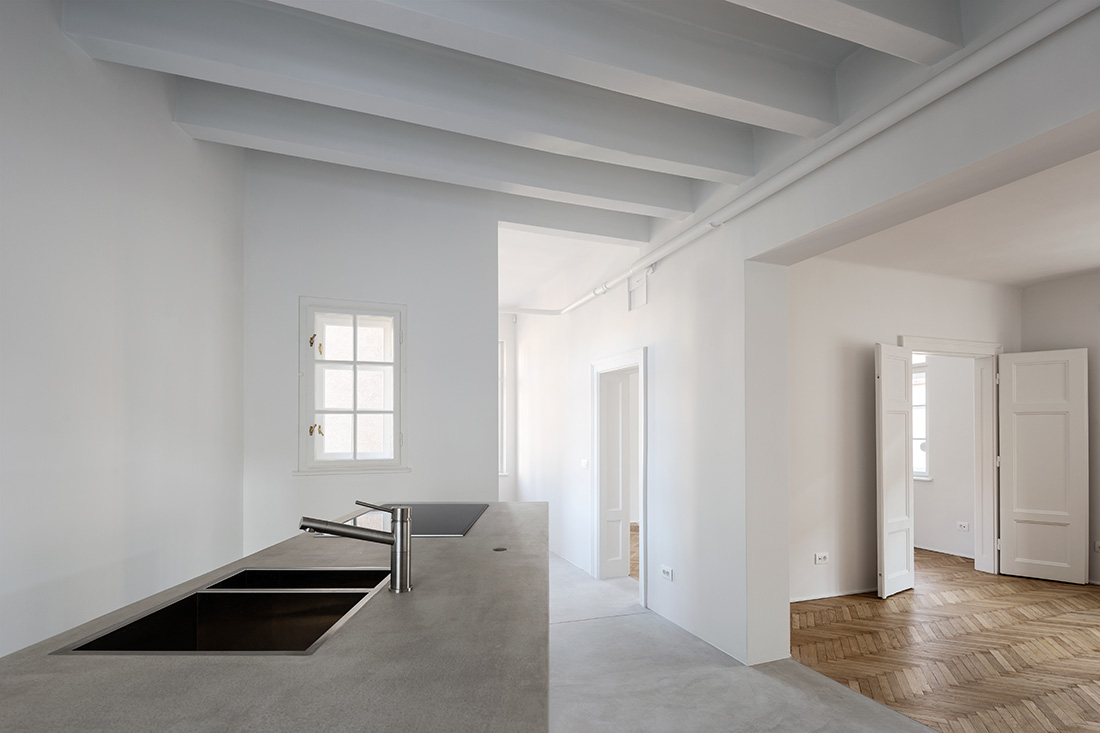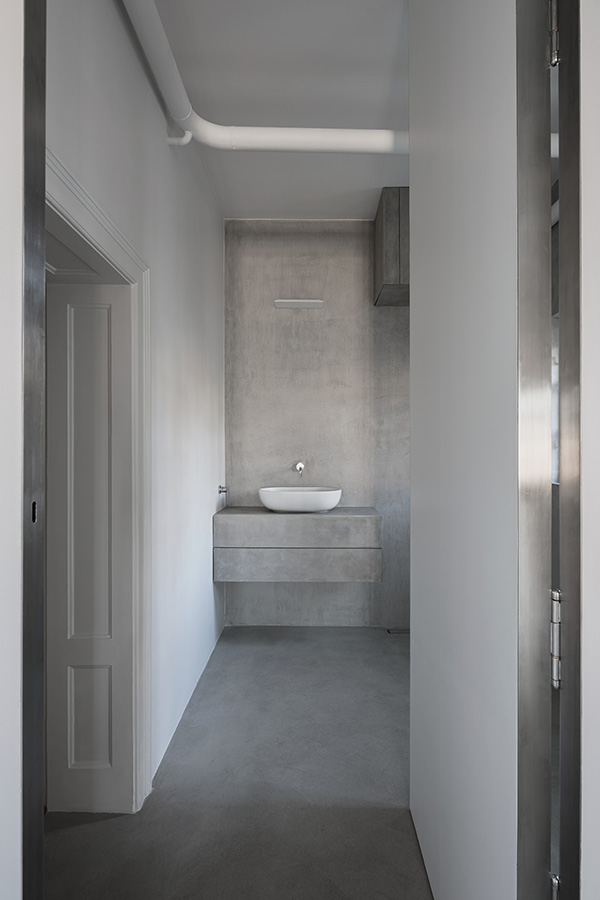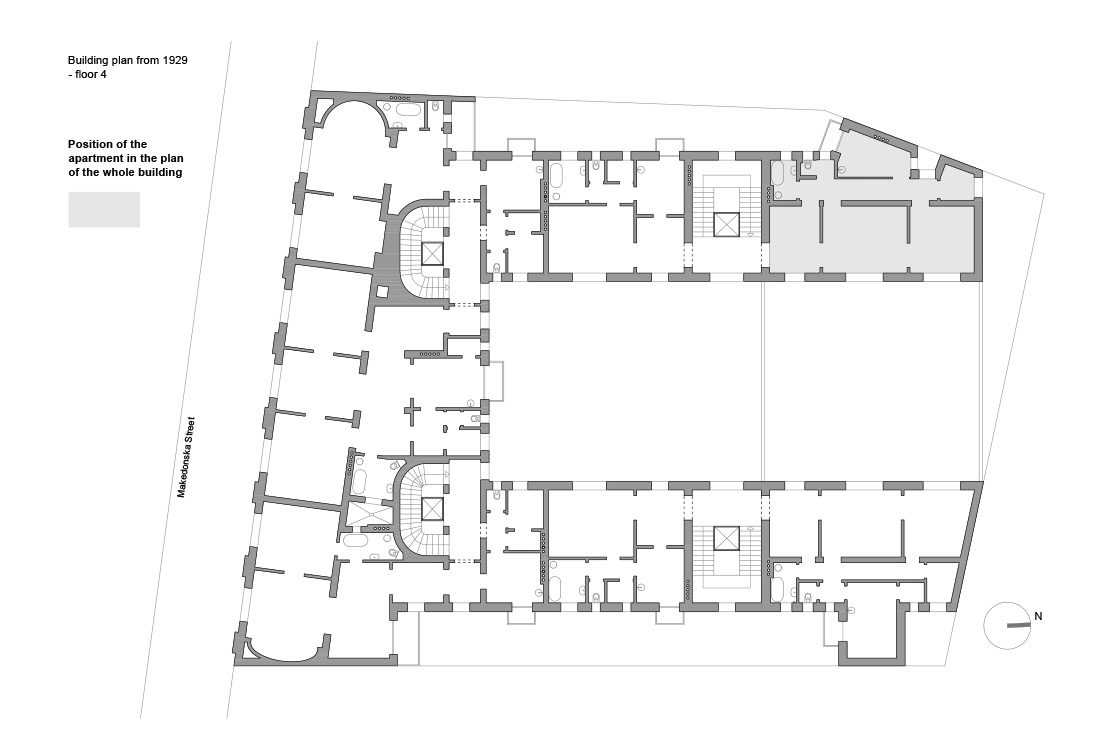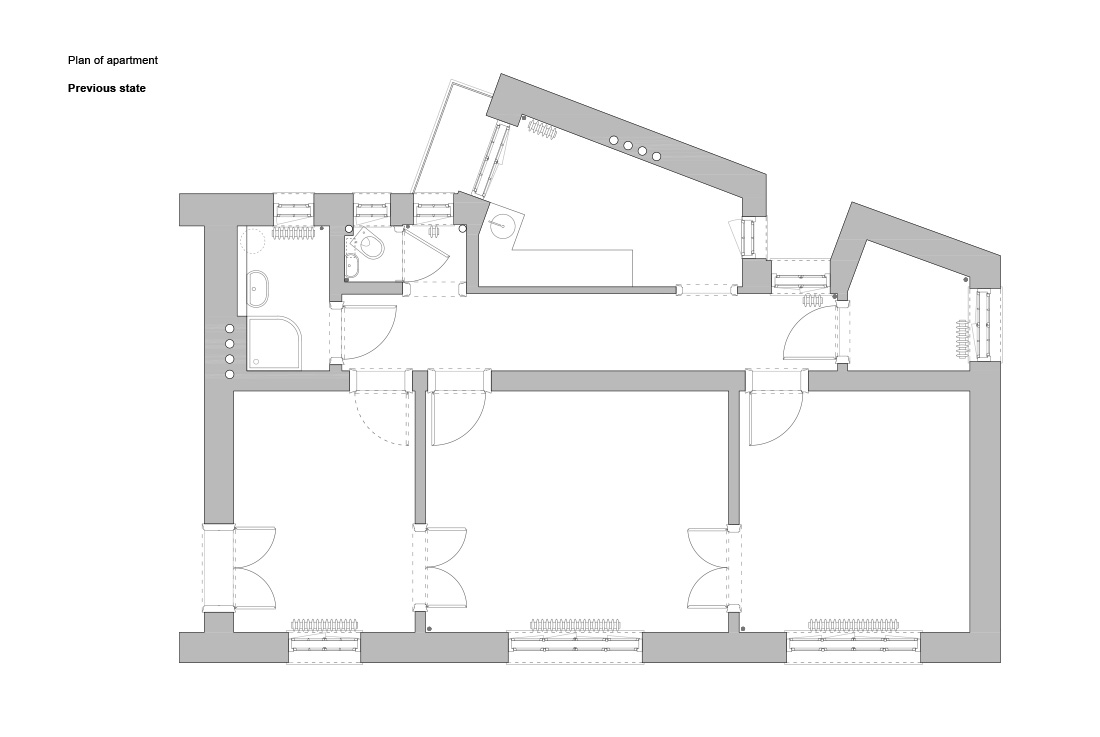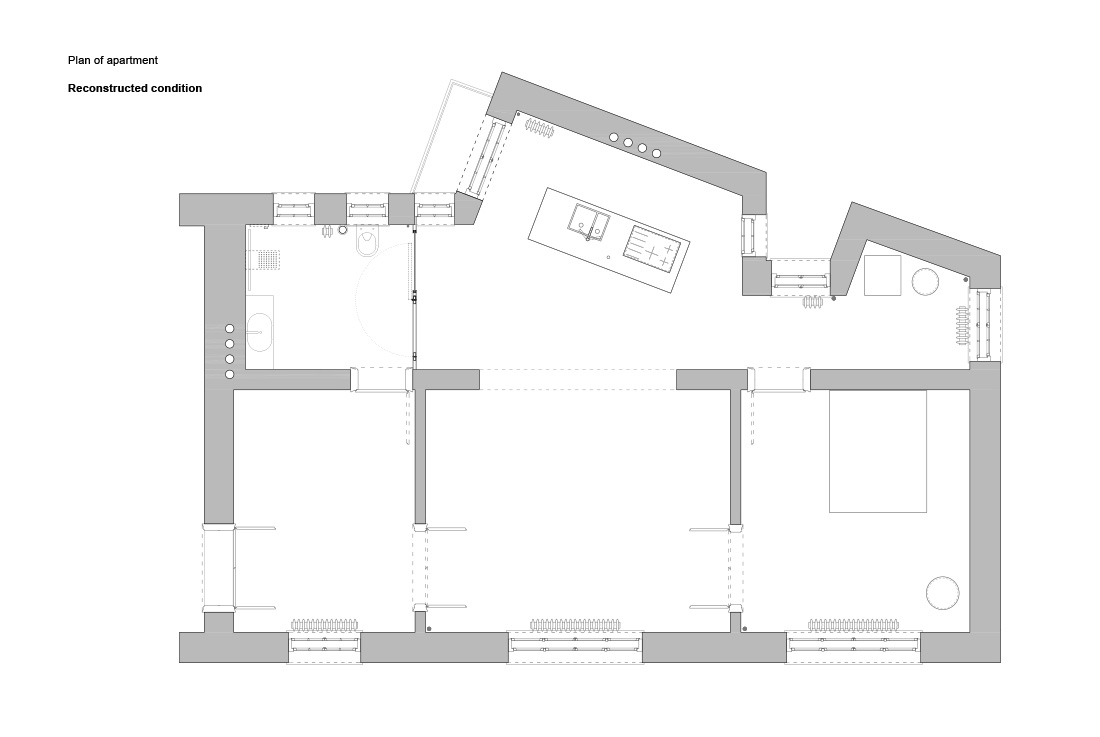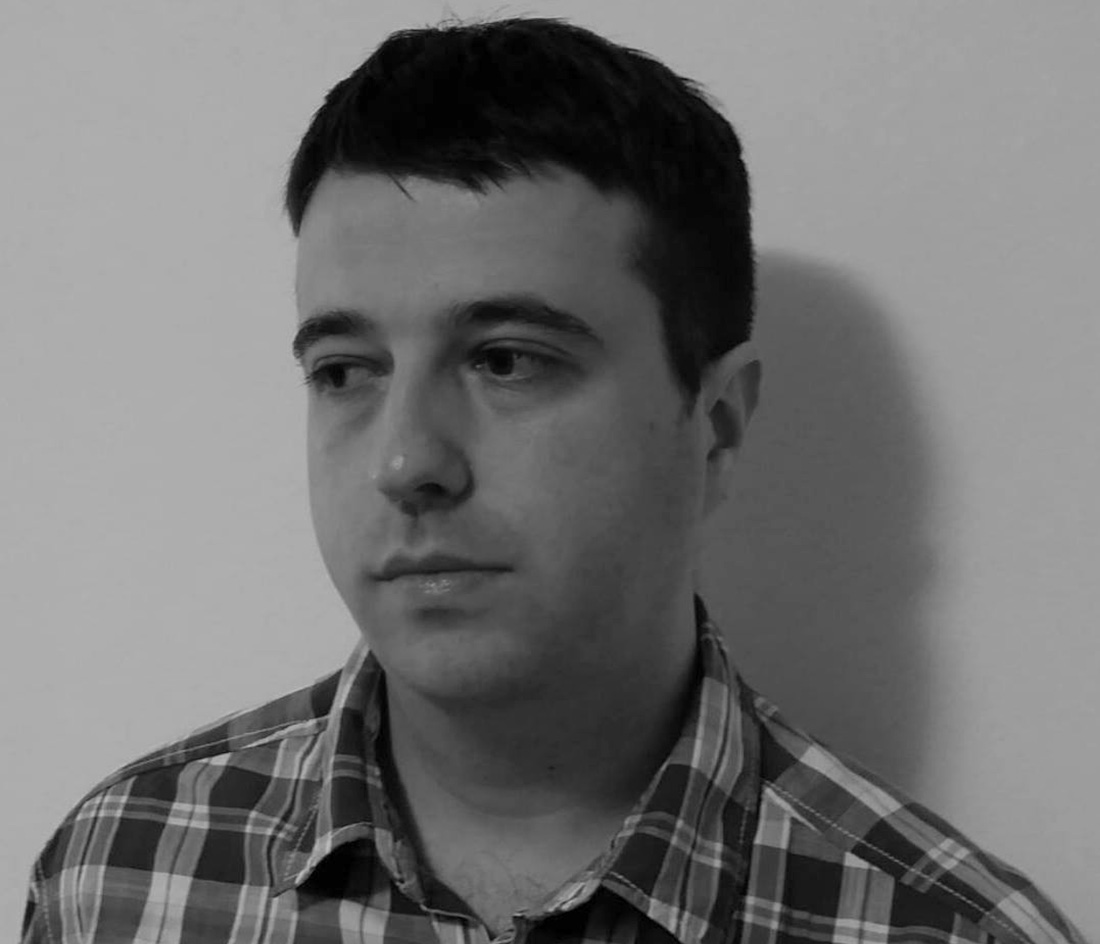 Credits
Interior
Riste Dobrijevic
Client
Ross Bull
Year of completion
2018
Location
Belgrade, Serbia
Gross built area
80 m2
Photos
Relja Ivanic
Project Partners
OK Atelier s.r.o., MALANG s.r.o.
Related posts
Powered by