Inspiration:
The name of this 3D-printed jewellery collection is Queen's Eccentric Mind. Being a 3D printed jewellery designer is my greatest passion, but my affiliation is as an Associate Professor at the University of Montenegro. And each year I start my lectures by explaining to students how the world is made and all the magic around atoms and molecules. So, this was the main inspiration for this collection: to create a 3D printed crown out of molecules, but with a heart on top. Of course, a Queen wears a crown! And this Queen is not ordinary, she has an Eccentric Mind! Having an eccentric mind means to be creative. So, whoever wears this jewellery pieces are both a Queen and is Creative – we can say double happiness!
Materials and techniques:
In the process of creation of this collection I have used Rhyno software for modelling and recyclable, biodegradable PLA filaments for 3D printing.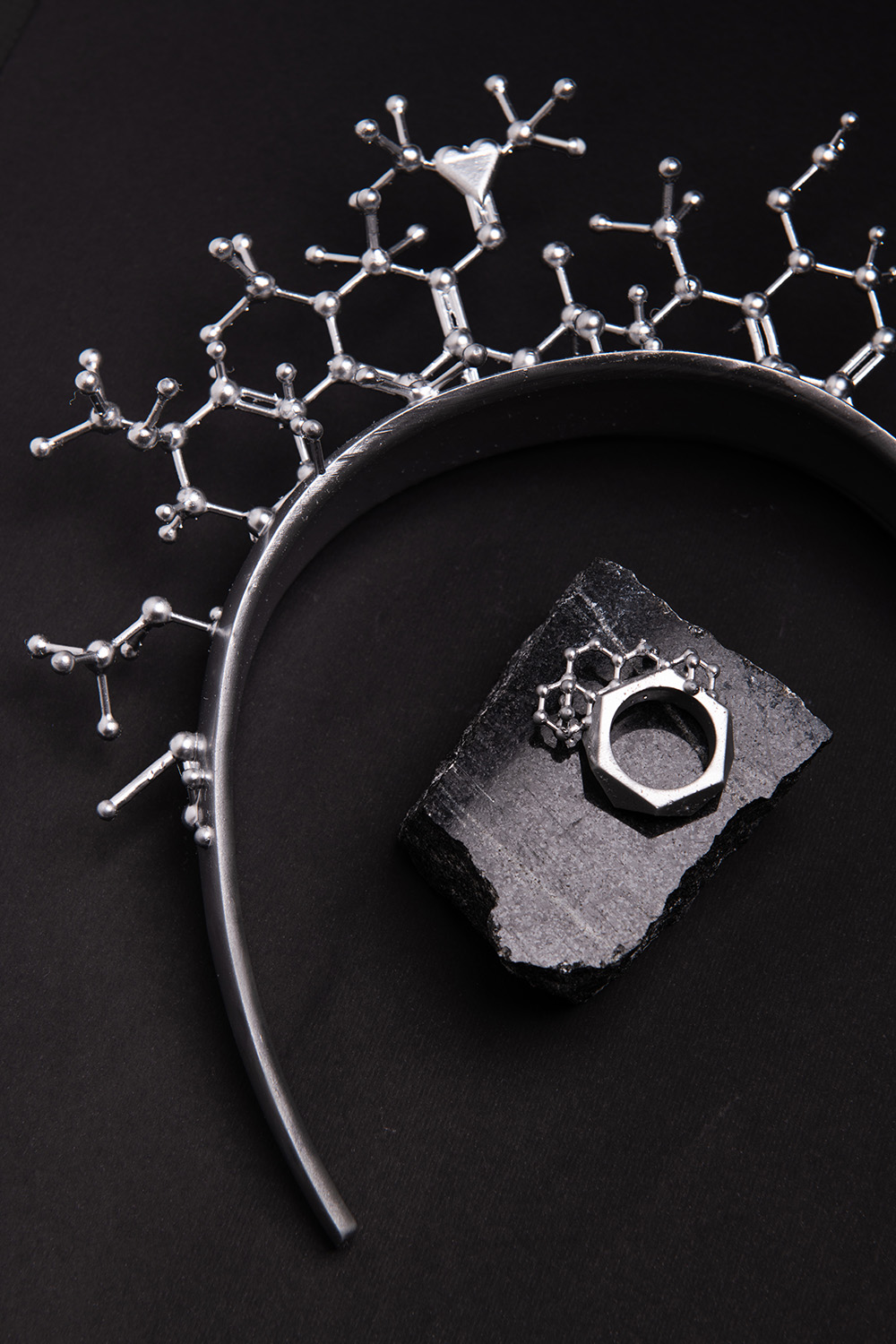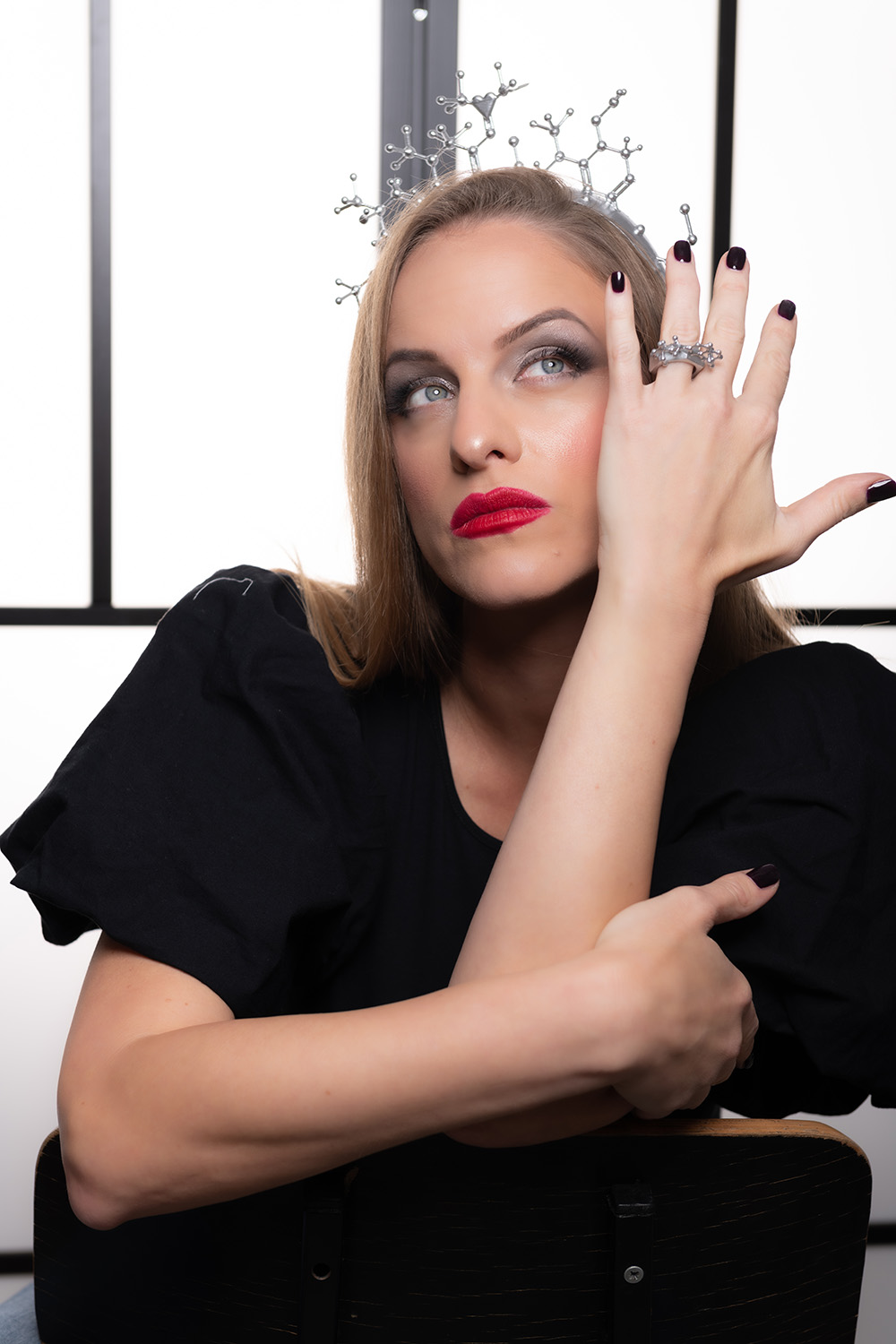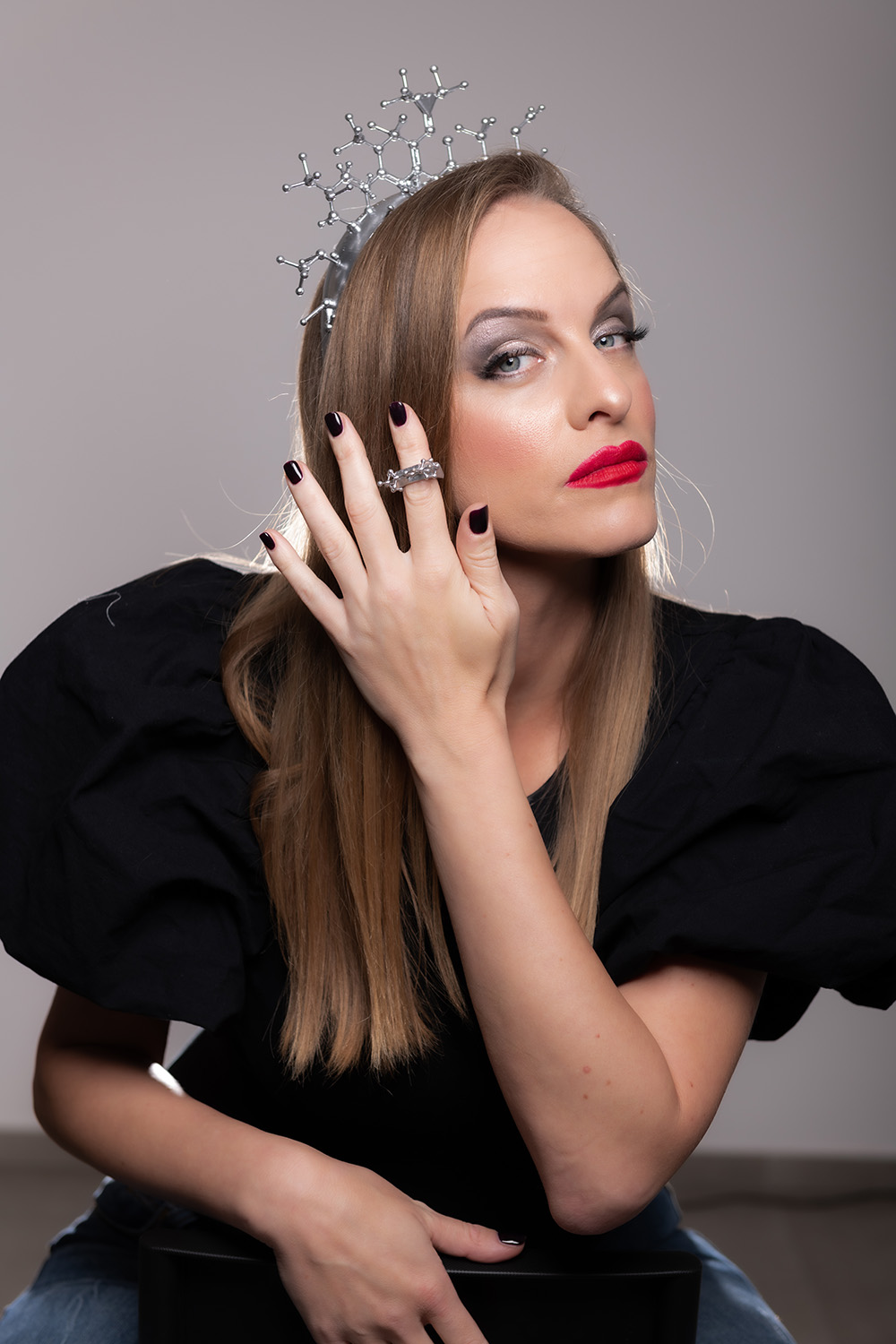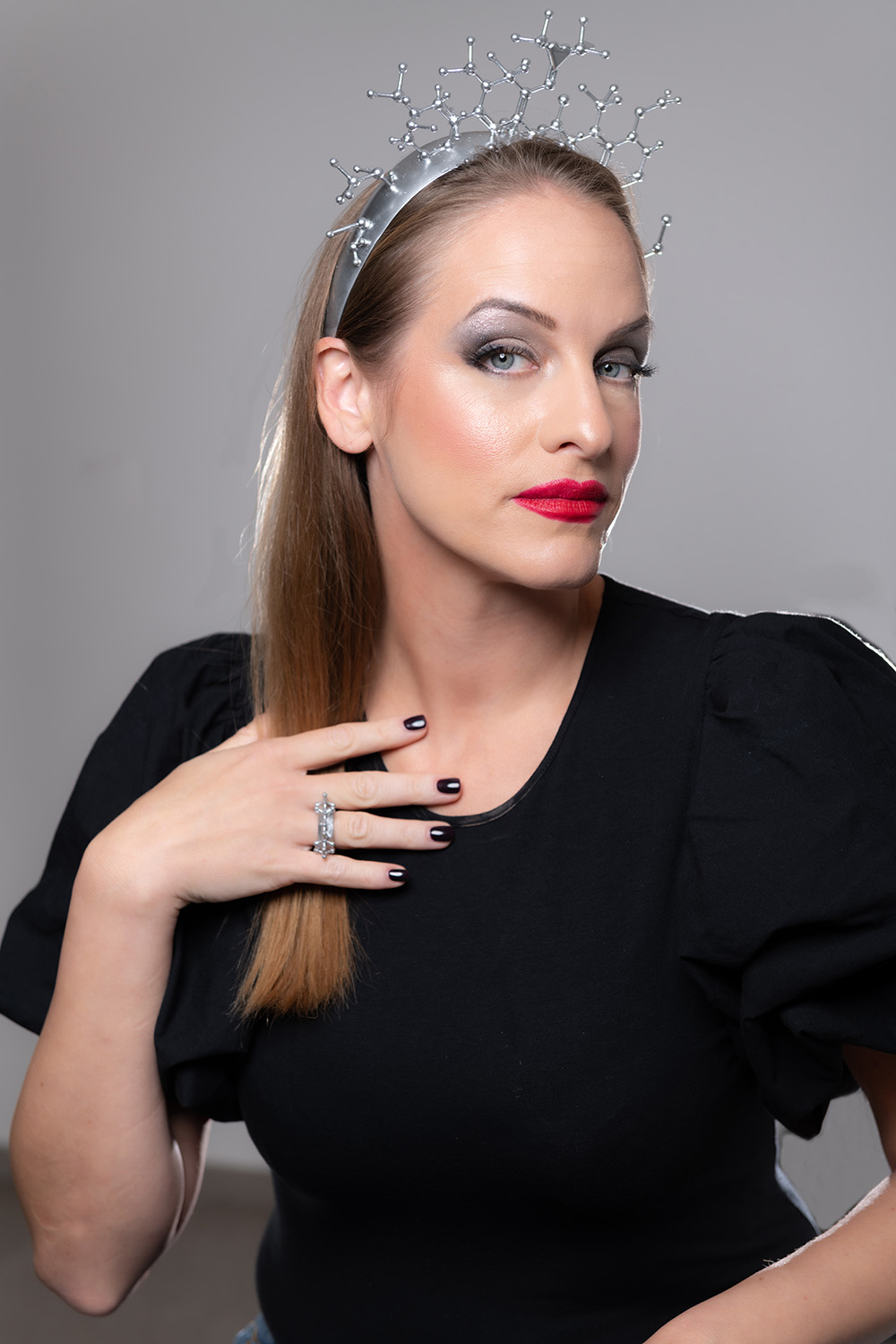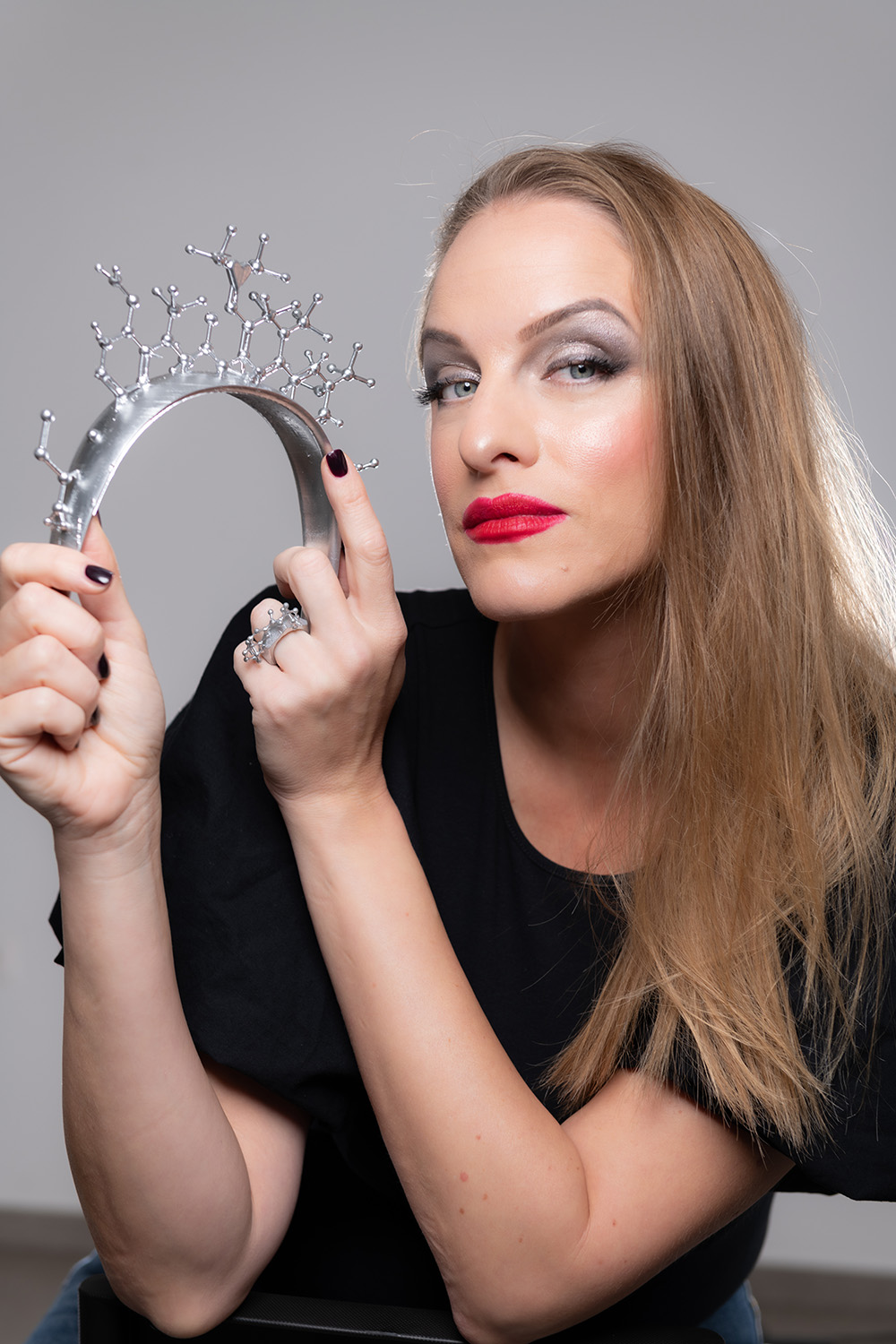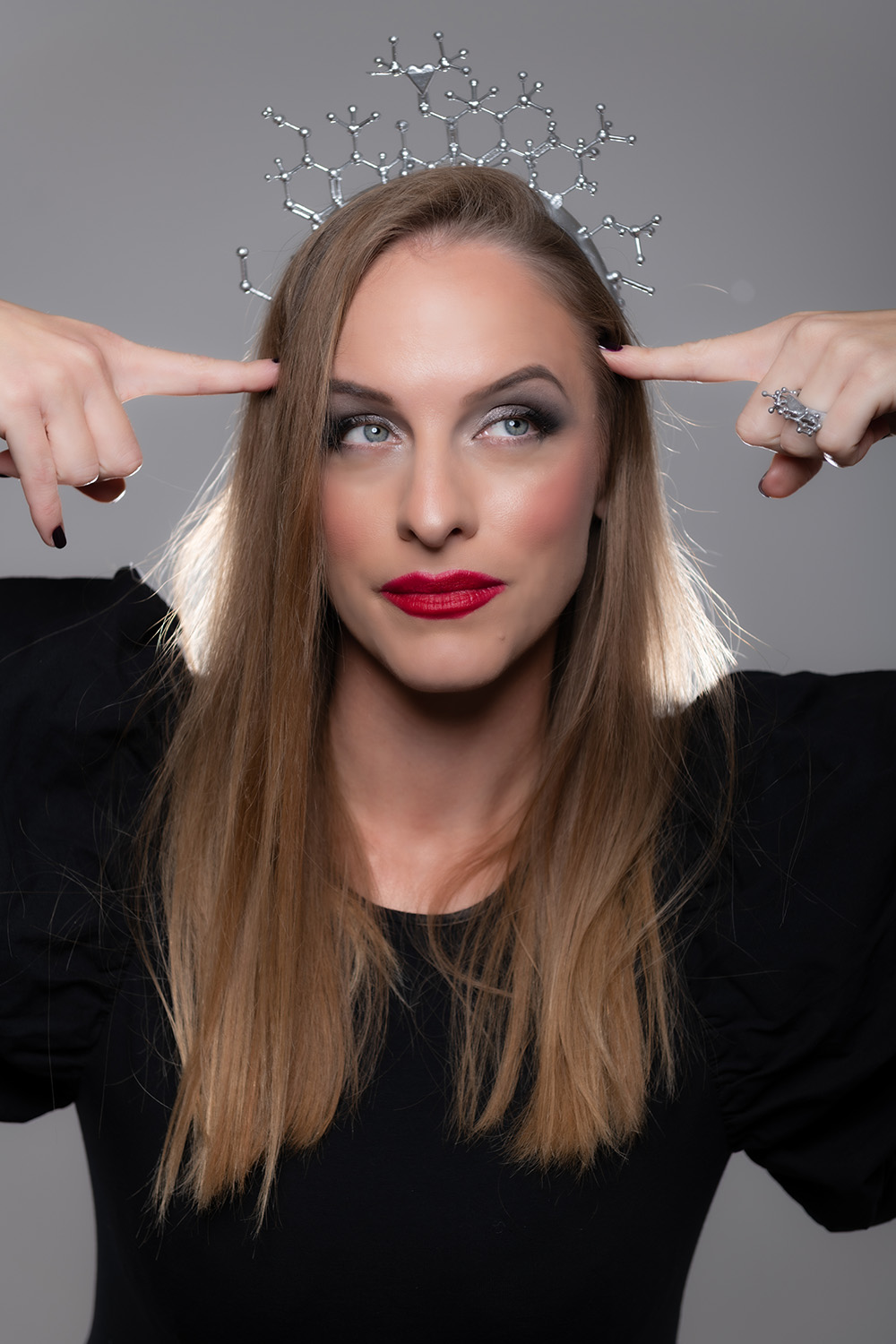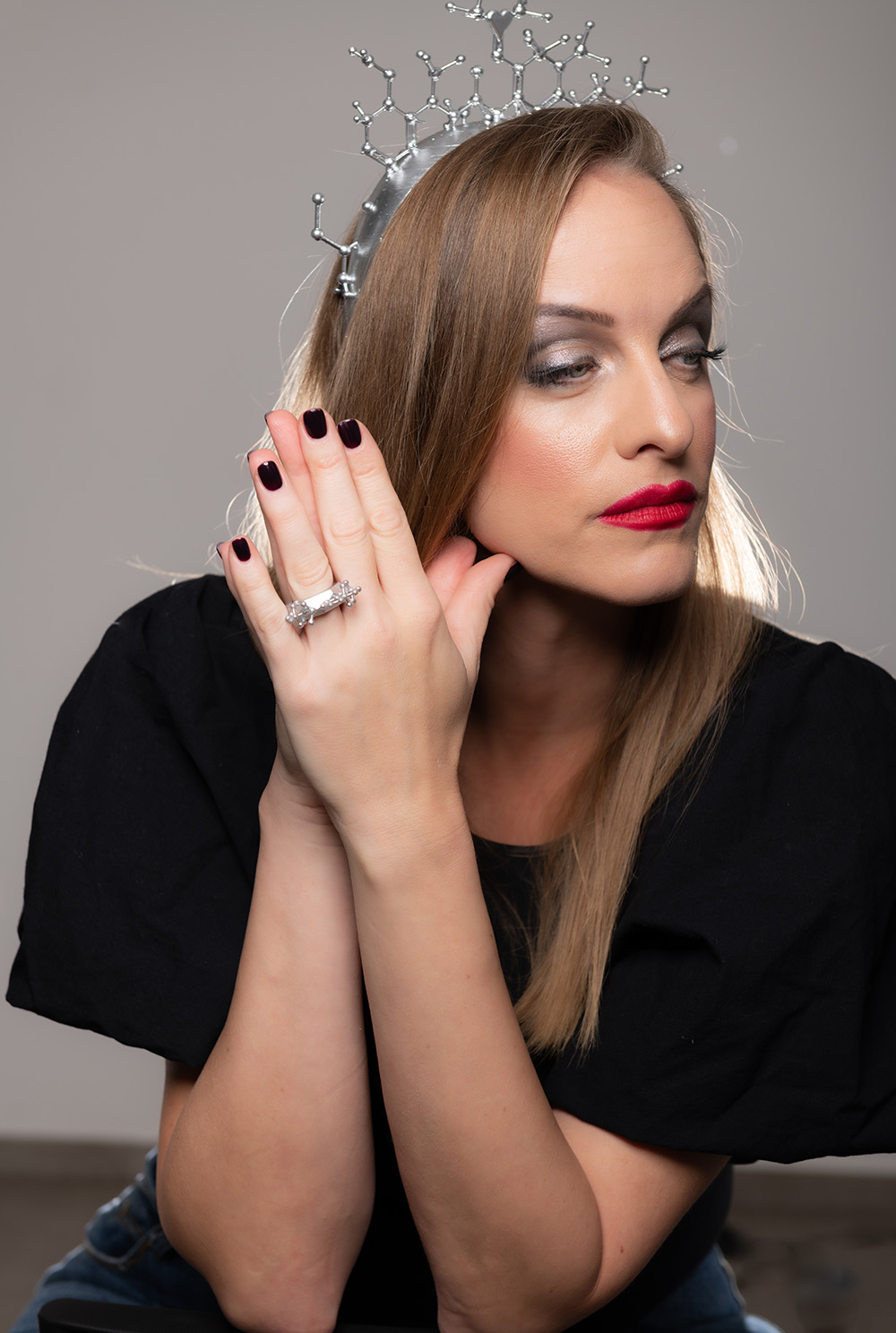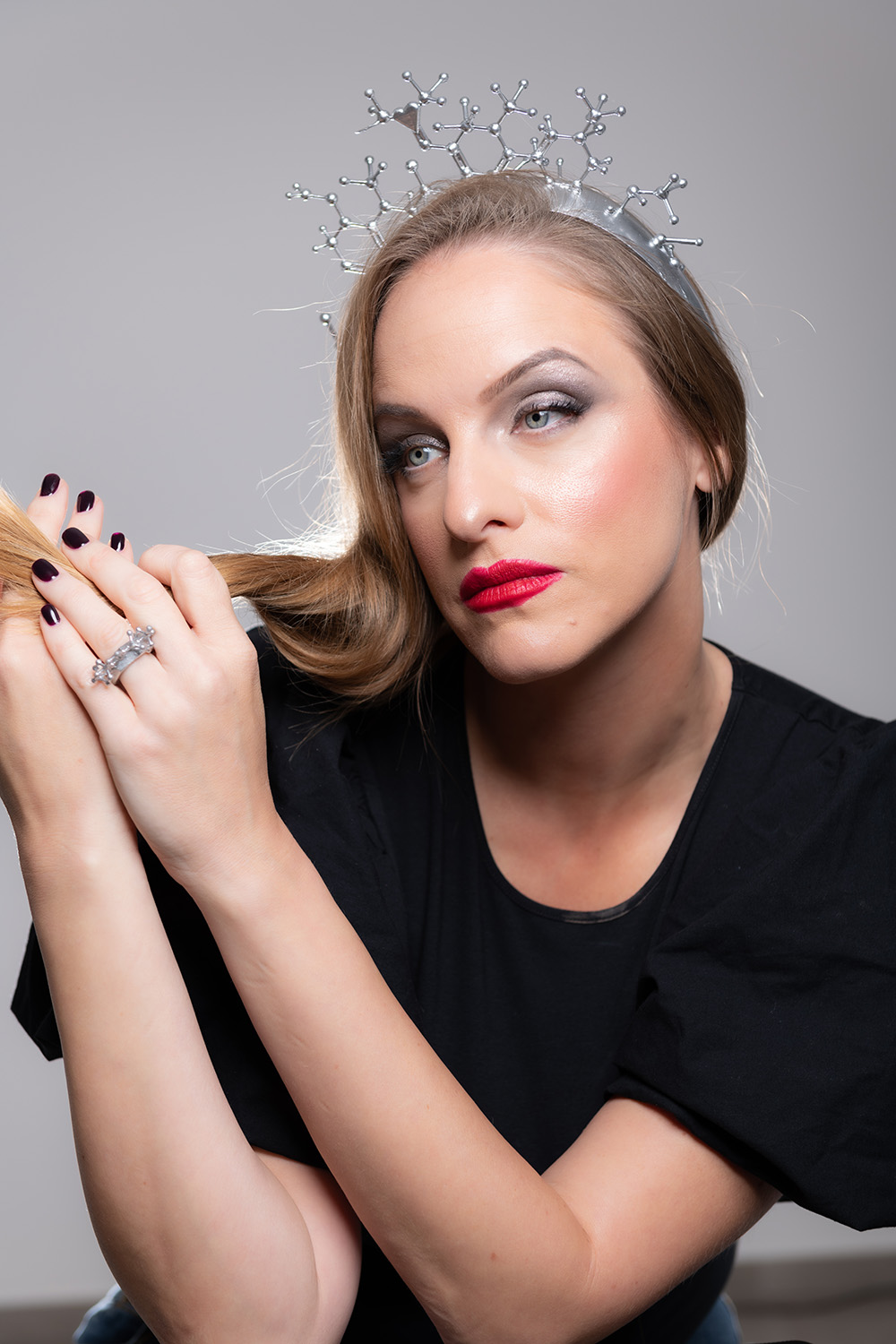 Credits
Collection or creation
Queen's Eccentric Mind
Brand
MiDju_accessories
Designer and / or studio
Milena Djukanovic
Year of production
2022
Country of brand origin
Montenegro
Photography
Veronika Jovanovic
Related posts
Powered by