"Princess Veranda"
A collective housing building with mixed used ground floor level in Graz, Austria
Heterogeneity determines the environment of the collective housing building in the district of Lend in Graz. The prevailing commercial usage is increasingly combined with housing, leading to a dynamic urban development.
In its vivid surrounding, the building is set as a strong but minimalistic landmark and at the same time marks a leading project in the ongoing transformation process of the area.
By formulating the object as a solitaire, it was possible to generate an urban exterior that surrounds the building. On the ground floor, directly linked to public space, commercial and gastronomy spaces are situated, while the apartments are planned on the upper floors. An atrium breaks the depth of the solitaire which, as a quiet courtyard, serves as a counterpoint to the busy, urban exterior space.
Generously dimensioned loggias in the form of an encircling veranda zone provide the residential units with a private outdoor space and at the same time decisively shape the architectural form of the building.
The use of raw concrete as a facade material and the resulting possibility to dispense with complex facade detailing allows the formulation of a clearly drawn, sculptural house.
What makes this project one-of-a-kind?
In a difficult urban surrounding the "Princess Veranda" is set as a strong gesture of urban planning, creating some diversified public urban space surrounding the house.
A spacious private veranda area, which was eponymous for the project, encloses the whole building and is of crucial importance for its architectural appearance.
Text provided by the architects.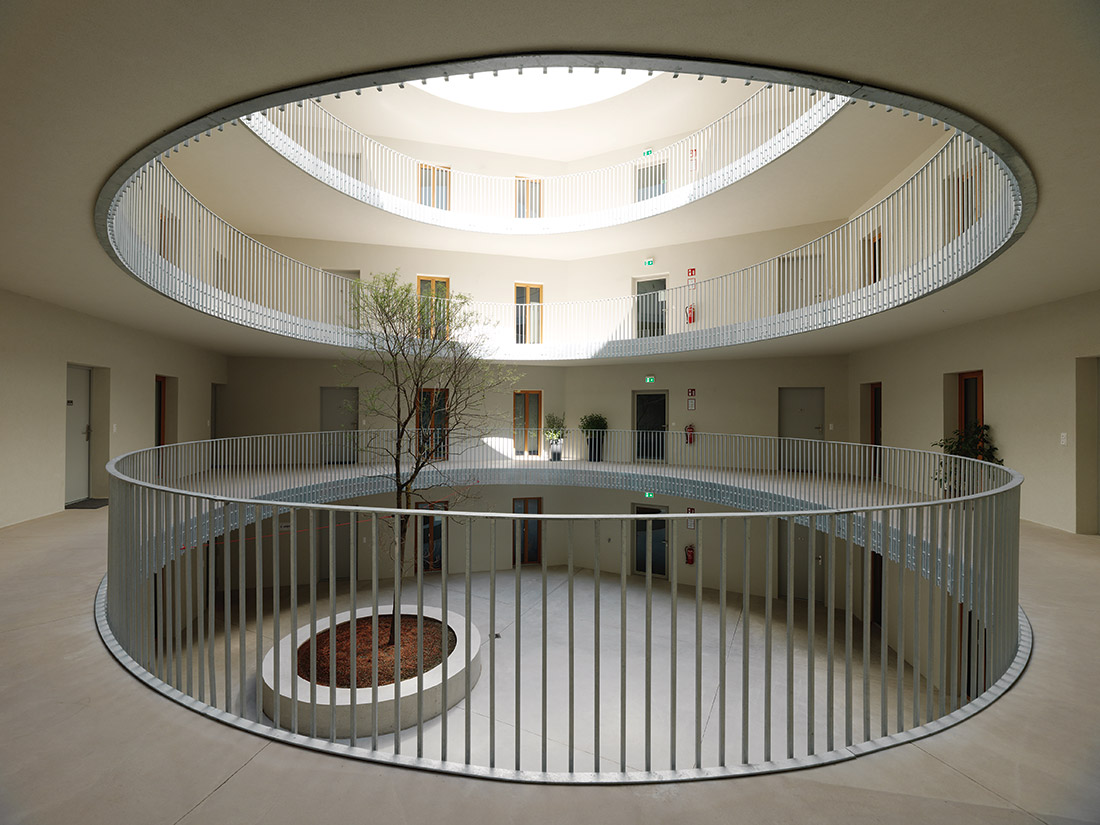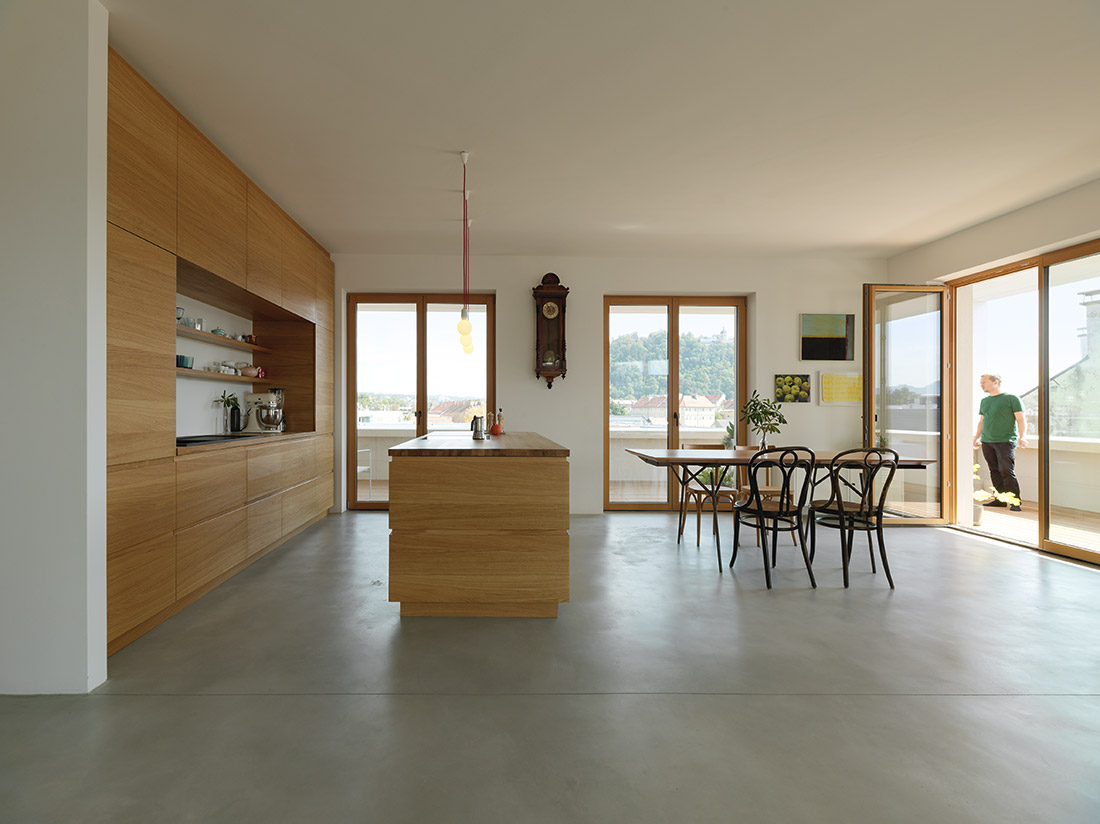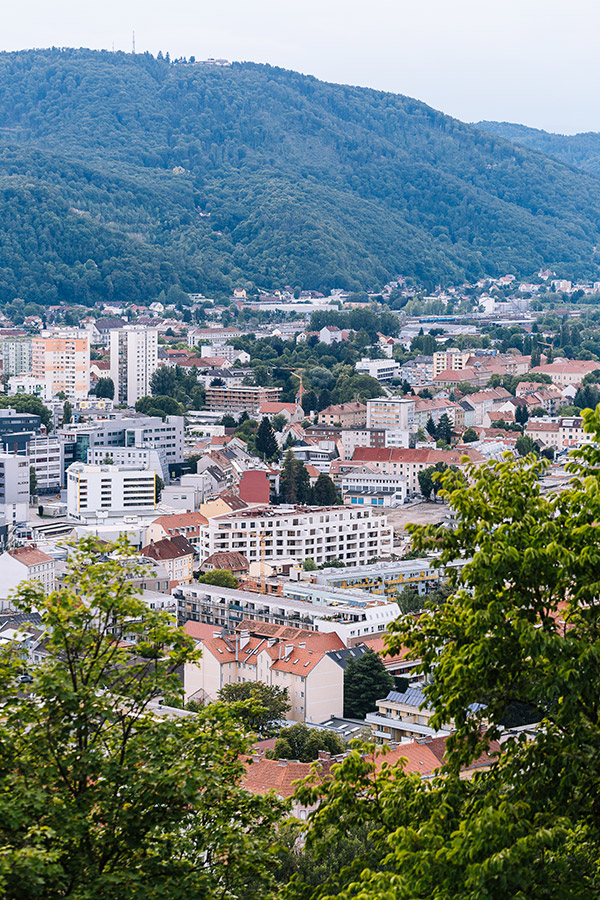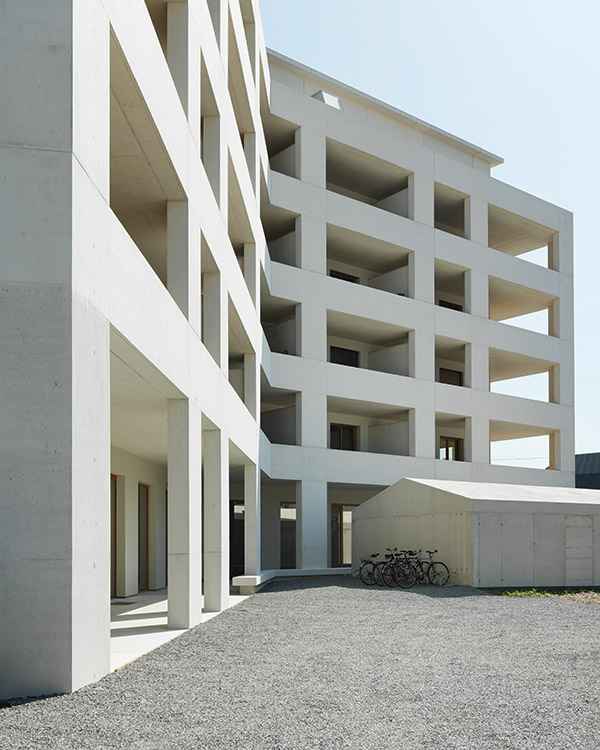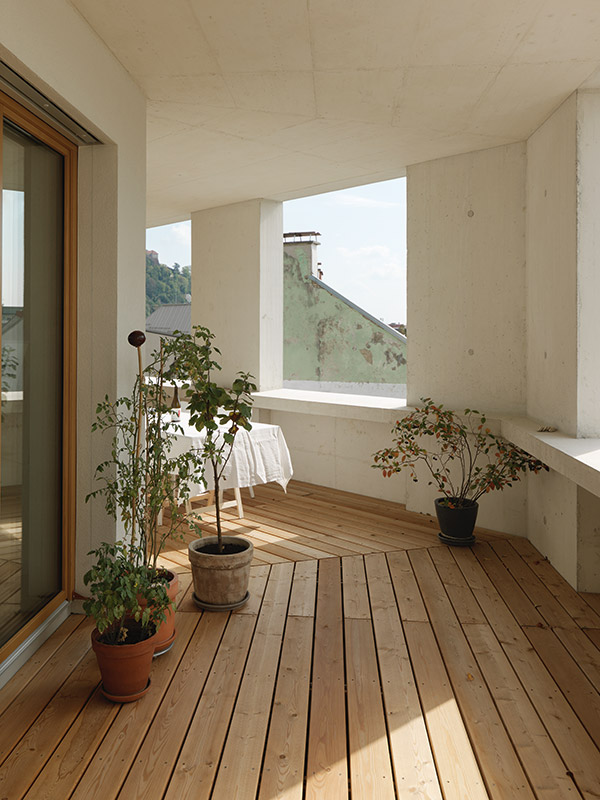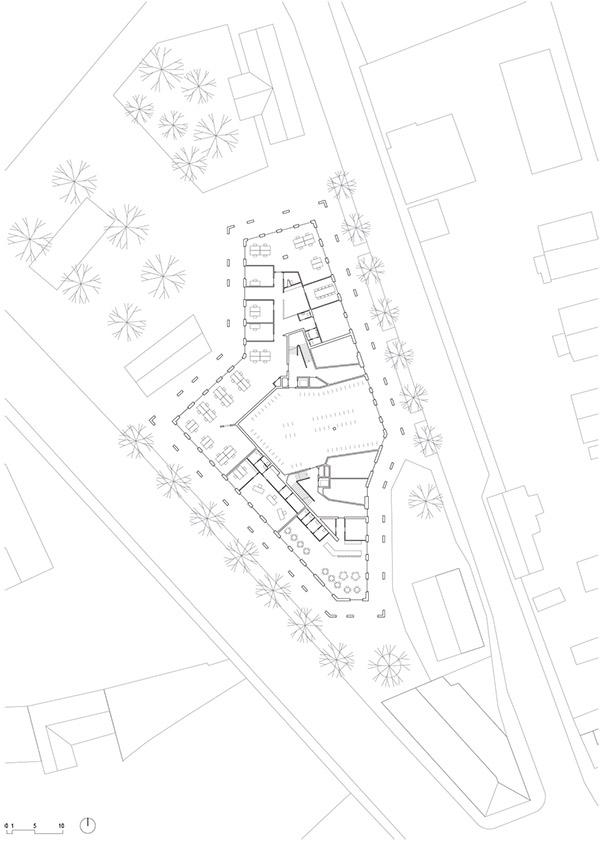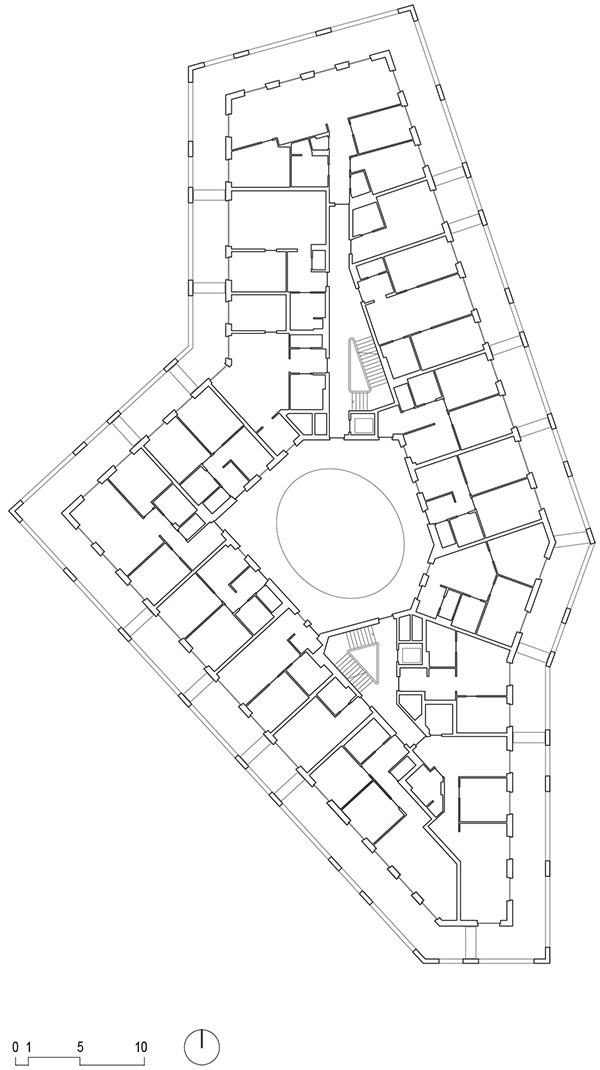 Credits
Architecture
Pentaplan; Wolfgang Köck, Klaus Jeschek, Stephan Loidl, Oliver Wildpaner, Michael Englputzeder
Client
PROLEND Projektentwicklung GmbH
Year of completion
2017
Location
Graz, Austria
Area
Total area: 7021 m²
Site area: 3344 m²
Photos
Paul Ott, Christian Repnik
Project Partners
OK Atelier s.r.o., MALANG s.r.o.
Related posts
Powered by