As designed, the house purposefully uses the whole surface of the plot of approximately 240 sqm size. It opens itself into an intimate courtyard contained in low walls made of local limestone and bricks. The living room and the "atelier" are connected to both the courtyard and an external staircase rising to a generously proportioned terrace and a bedroom situated on the 2nd floor.
The interior of the house advantageously utilizes the height difference in the levels of the street and the courtyard, as well as the interconnection of various interior areas and the rooms on the 2nd floor with exposed roof truss framework.
The atmosphere of this solid brick house with a timber extension ("the atelier") is built using the application of various materials and structural solutions – the house has a brick-built structure, while the atelier consists mostly in a timber structure with its façade made of larch board cladding.
The house is built using classic materials. Nevertheless, it differentiates itself from materially and formally similar historic buildings in the execution of various details. The shape of the object is simplified by concealed gutters; ceramic roof tiles are similar to the normally used plain ones but they have a straight edge. The windows are frameless or wooden with simple profiles and are placed at various depths of window openings.
What makes this project one-of-a-kind?
The unique atmosphere of Zámecká street in the centre of Mikulov is created by its small sized buildings, views of the rooftops of historic houses and the wide horizon that opens to show the Austrian landscape in addition to the dominating mass of Mikulov chateau behind one's back and, last but not least, by the history of the Jewish Quarter in the centre of which the street is located. The explicit intent of the architect manifested itself in his efforts to preserve privacy in the busy touristic surroundings while respecting the historic character of Mikulov centre and making an inconspicuous but clear distinction between the house and the surrounding historic buildings at the same time.
Text provided by the architects.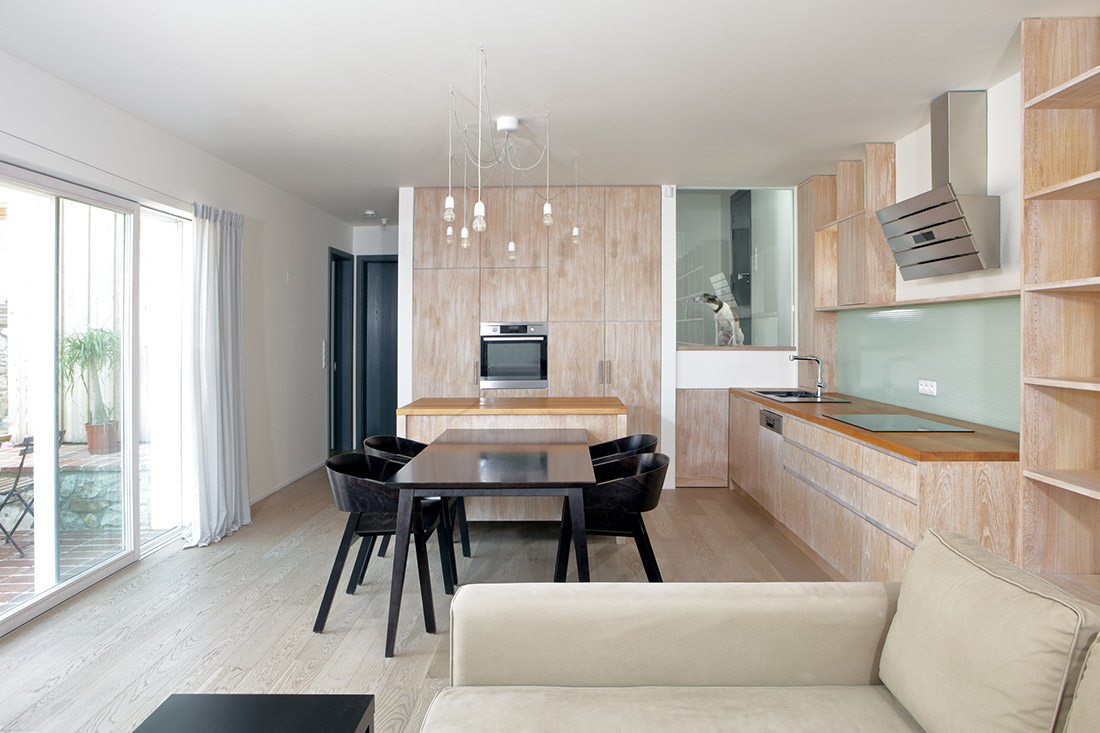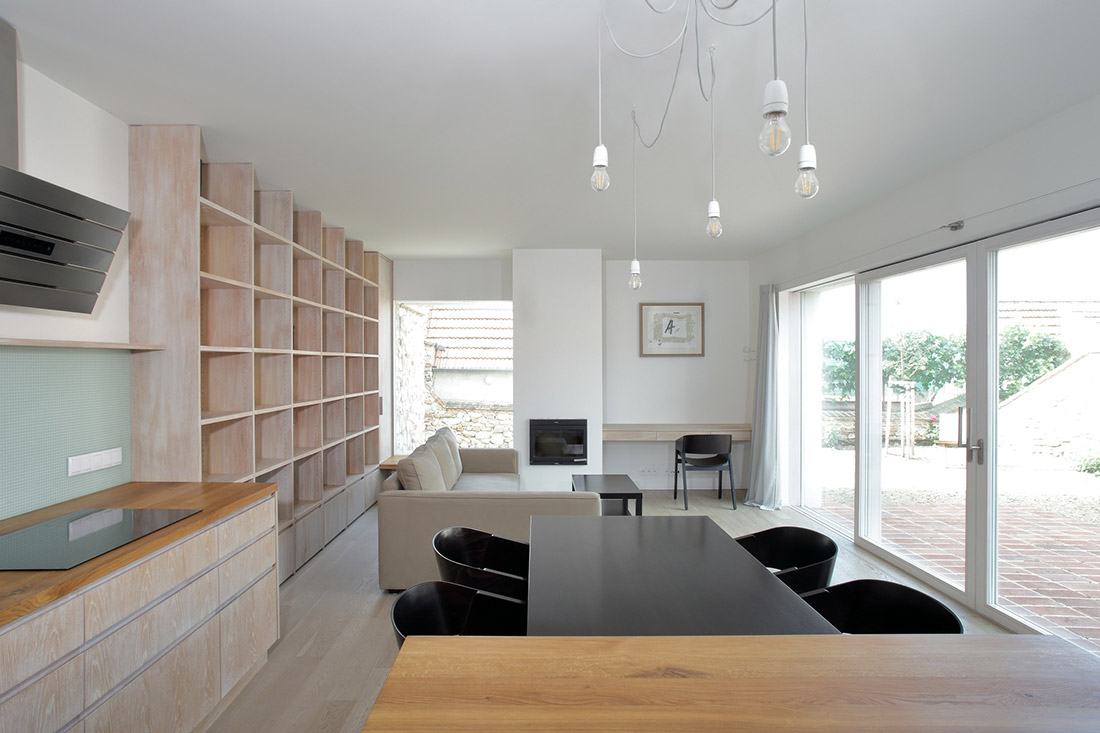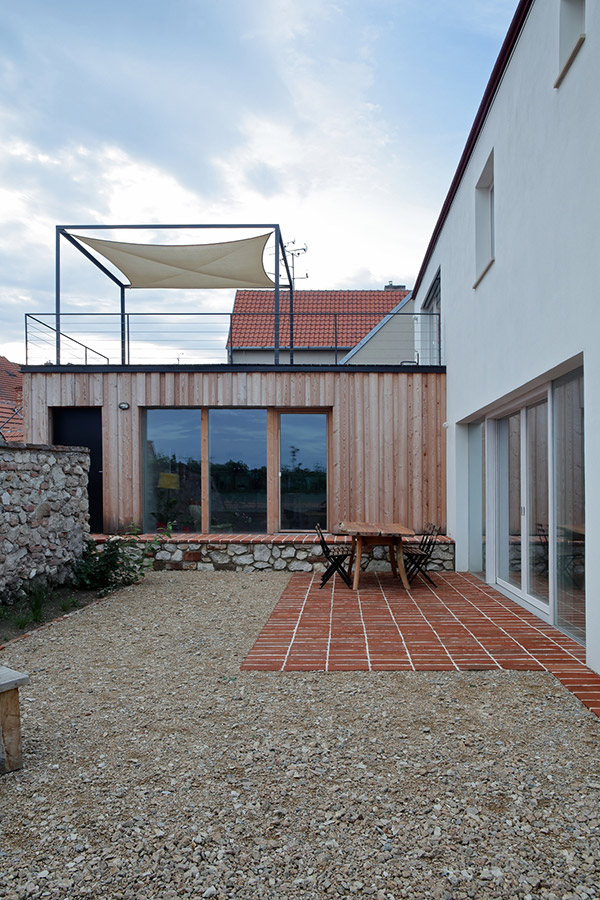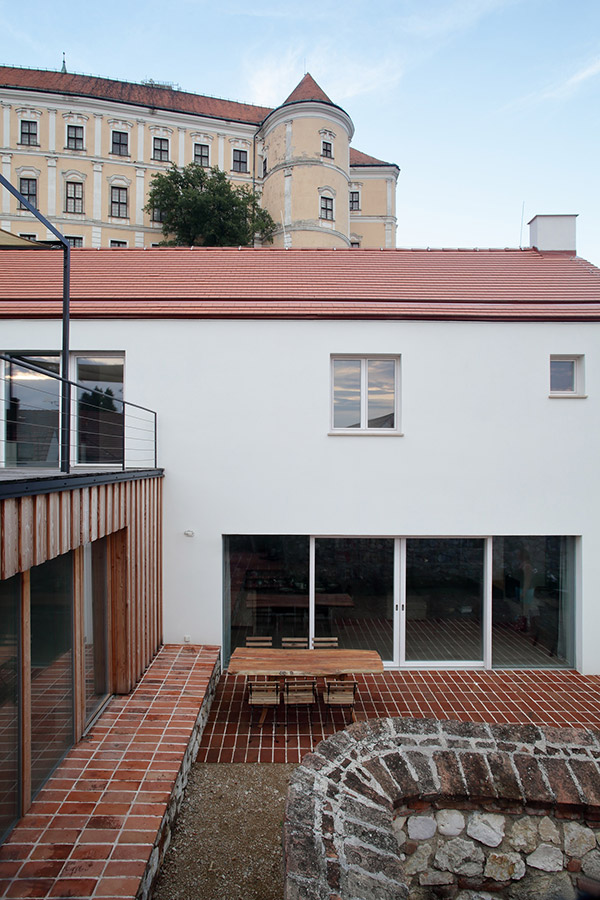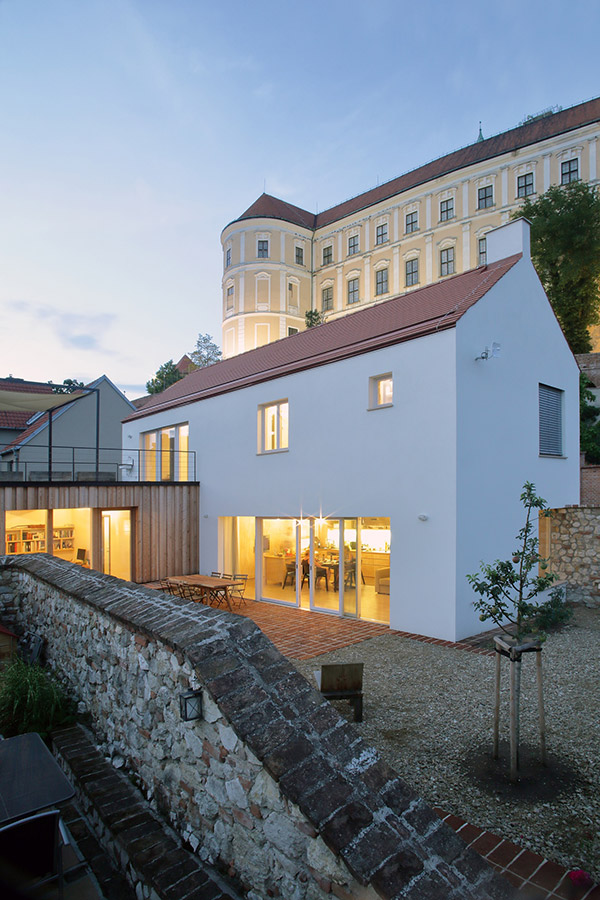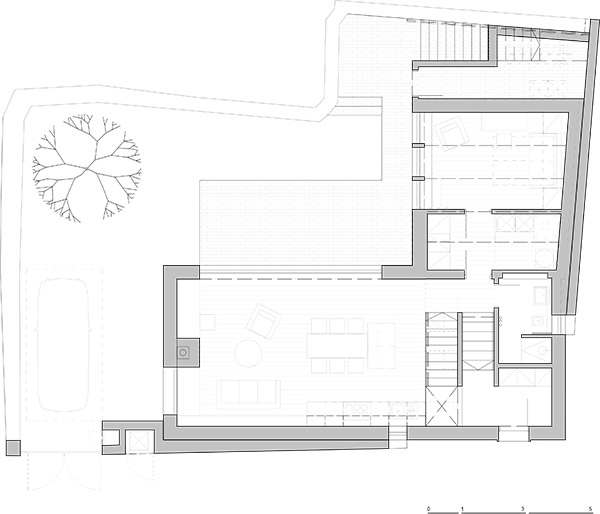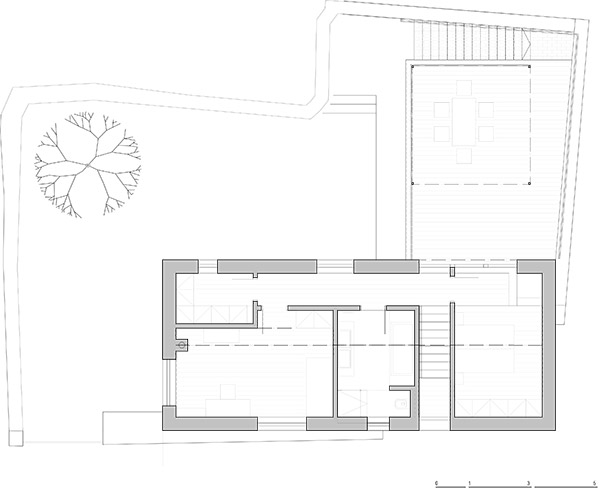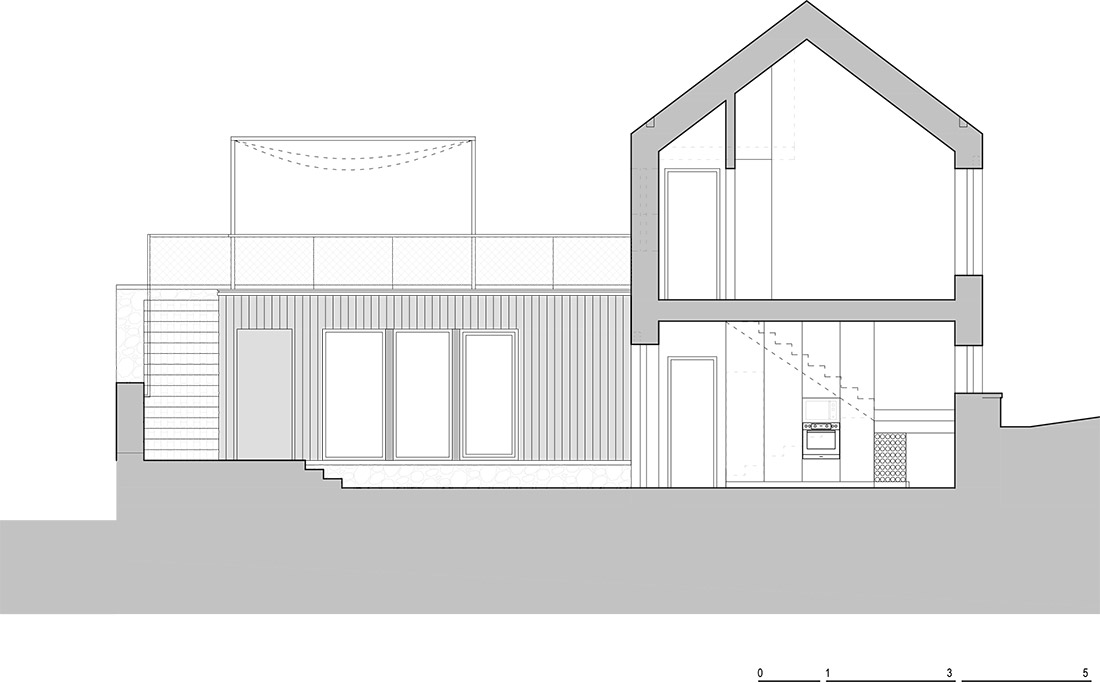 Credits
Architecture
Mimosa architekti, in cooperation with: Kateřina Fryzelková
Year of completion
2017
Location
Mikulov, Czech Republic
Area
Total area: 181 m2
Site area: 240 m2
Photos
Robert Žákovič
Project Partners
OK Atelier s.r.o., MALANG s.r.o.
Related posts
Powered by