Slowly meandering through the lowlands of Krško polje flows a river. In the curve of the river by the former roman road stand Cerklje ob Krki. Besides the original core of the settlement, the square by the church, a new center was formed around the school building with the village store and the post office.
The time-worn school building, dating to Austro-Hungarian empire and the latter added kindergarten present the only educational facility for the neighboring villages; it was for this reason, that a public competition for a new school building and a kindergarten was assigned in 2014. The new school building means an intervention that defines and restores the structure of the surrounding village maintaining the existing passage.
What makes this project one-of-a-kind?
The buildings of the new elementary school and kindergarten Cerklje ob Krki are shaped by two principles – the relation to the heritage in terms of content and criteria of new buildings and orientation, as an essential condition for the sunshine of new volumes and the creation of external ambiences. Maintaining the old school speaks of the long genesis of education in our country and thus maintains a connection with the past generations of the place.
The dimensions of the school and kindergarten are both visually and physically articulated and are designed as separate, connected units. A multipurpose entrance platform is created between the volumes of the new school and the existing one. The north-south pedestrian connection, which runs on the eastern edge of the complex, connects the area along the regional road and the historic centre of the town along the old road through the outer playgrounds, opens views of the Krka and Gorjanci rivers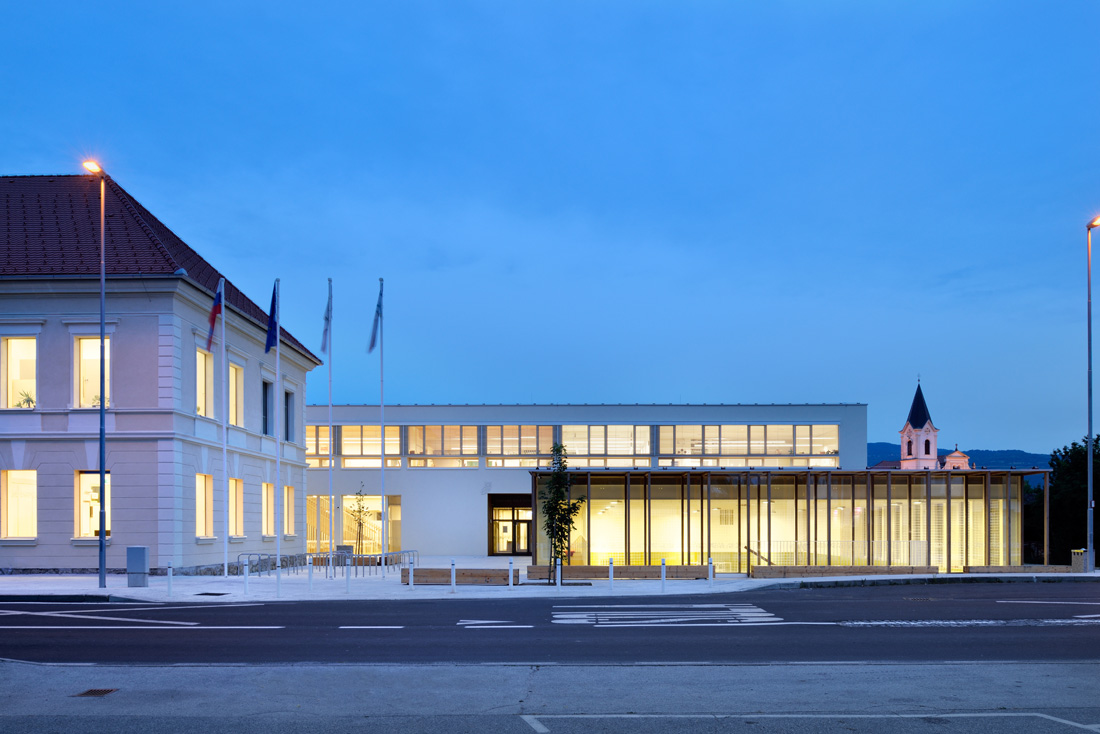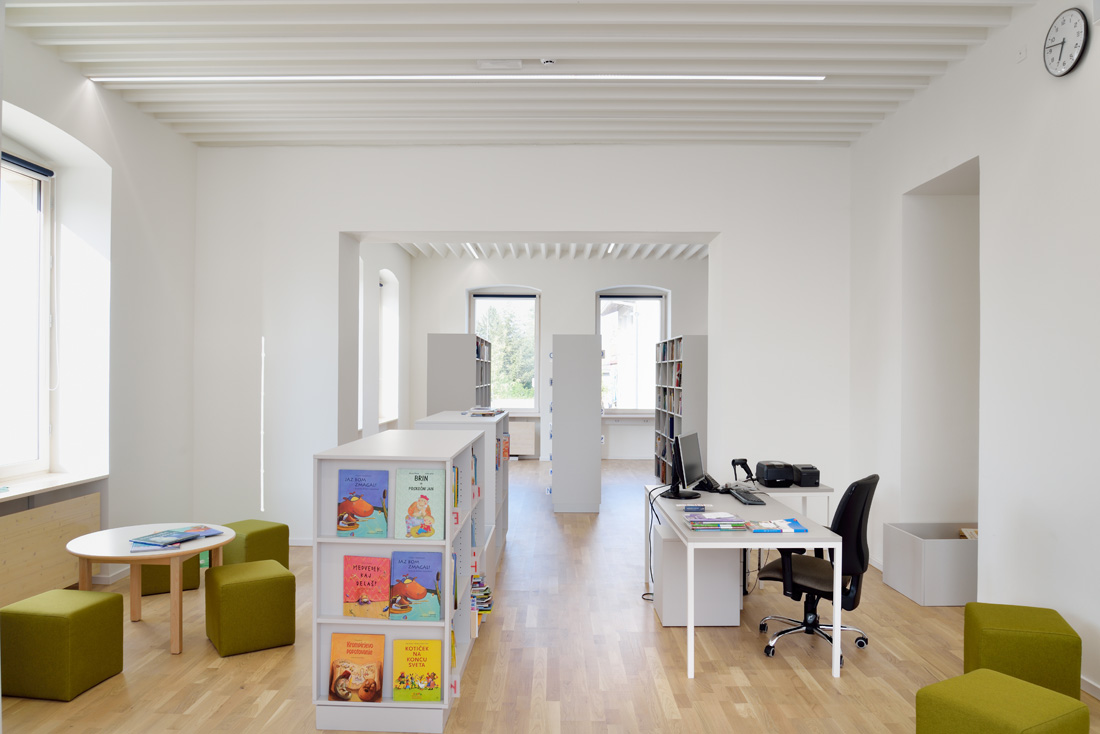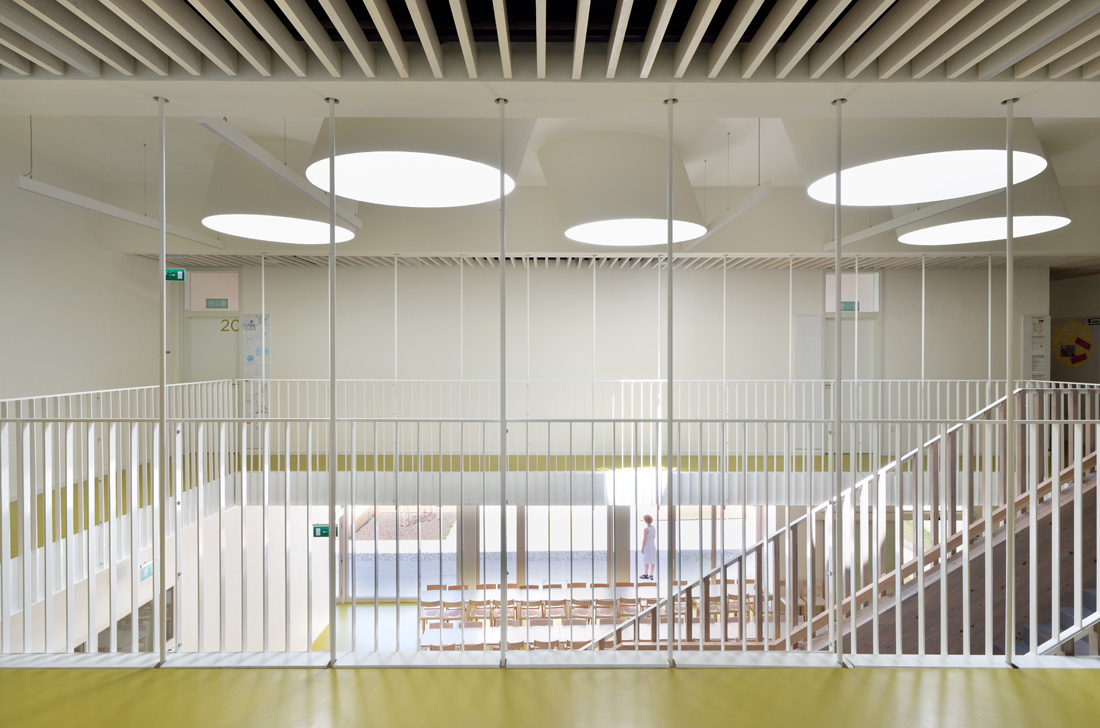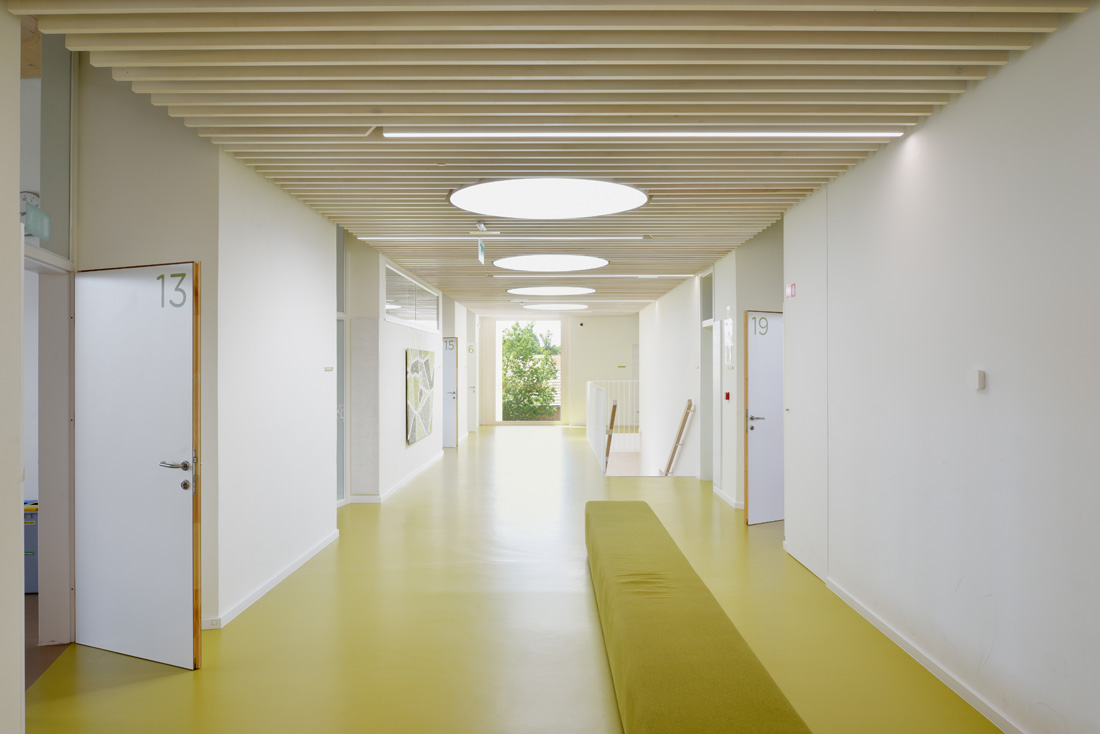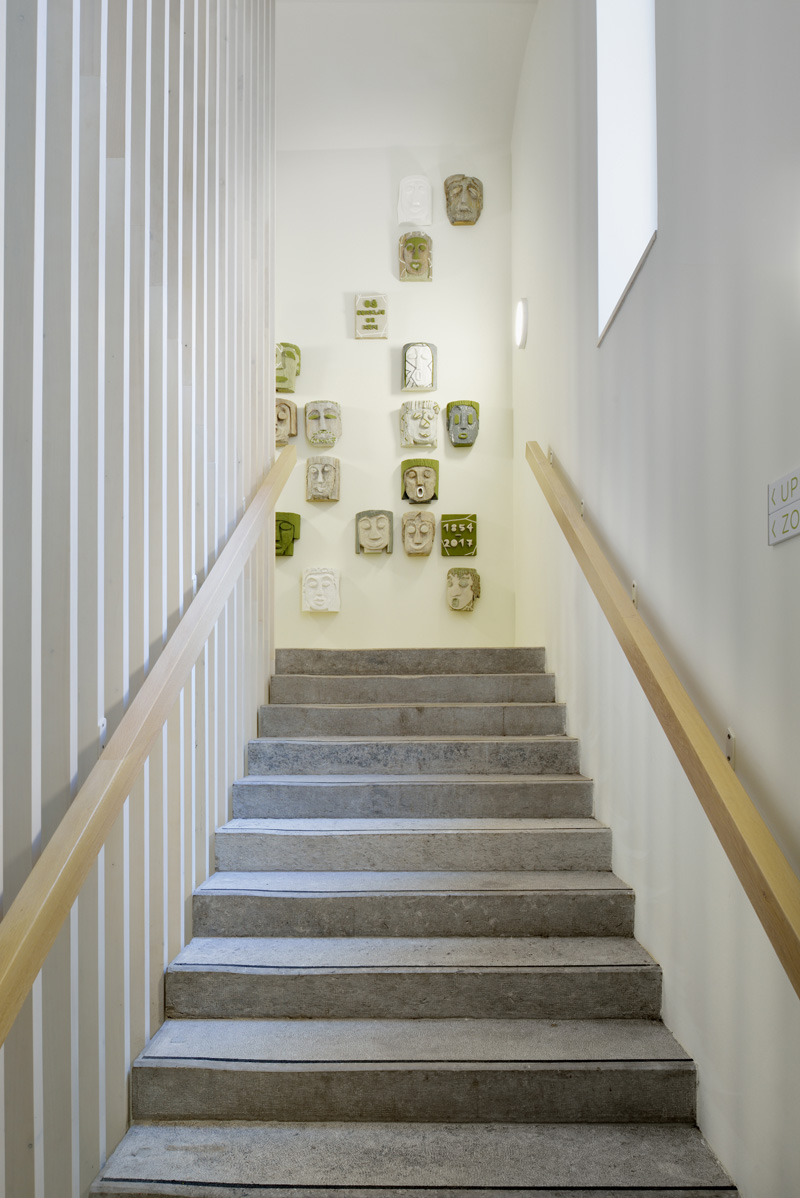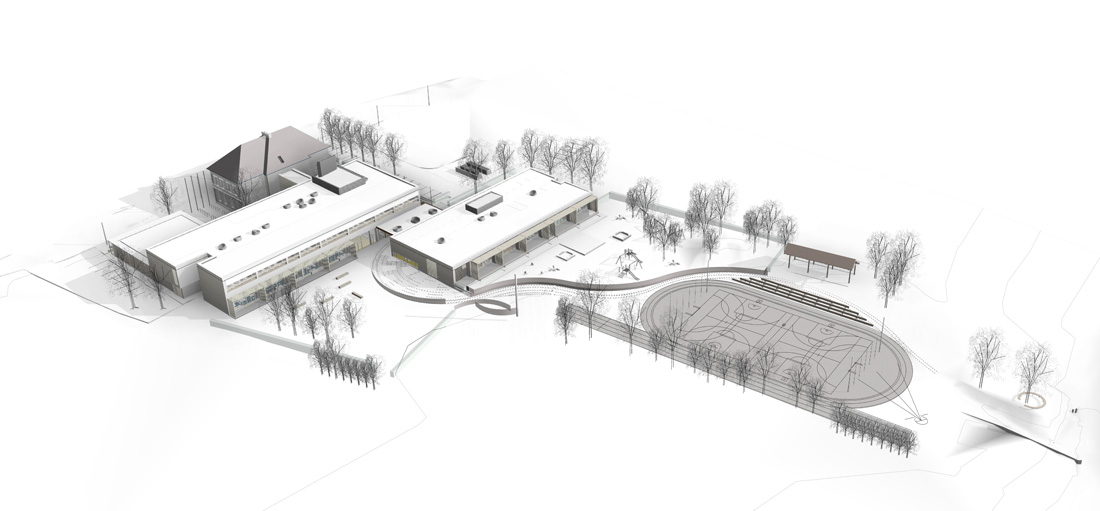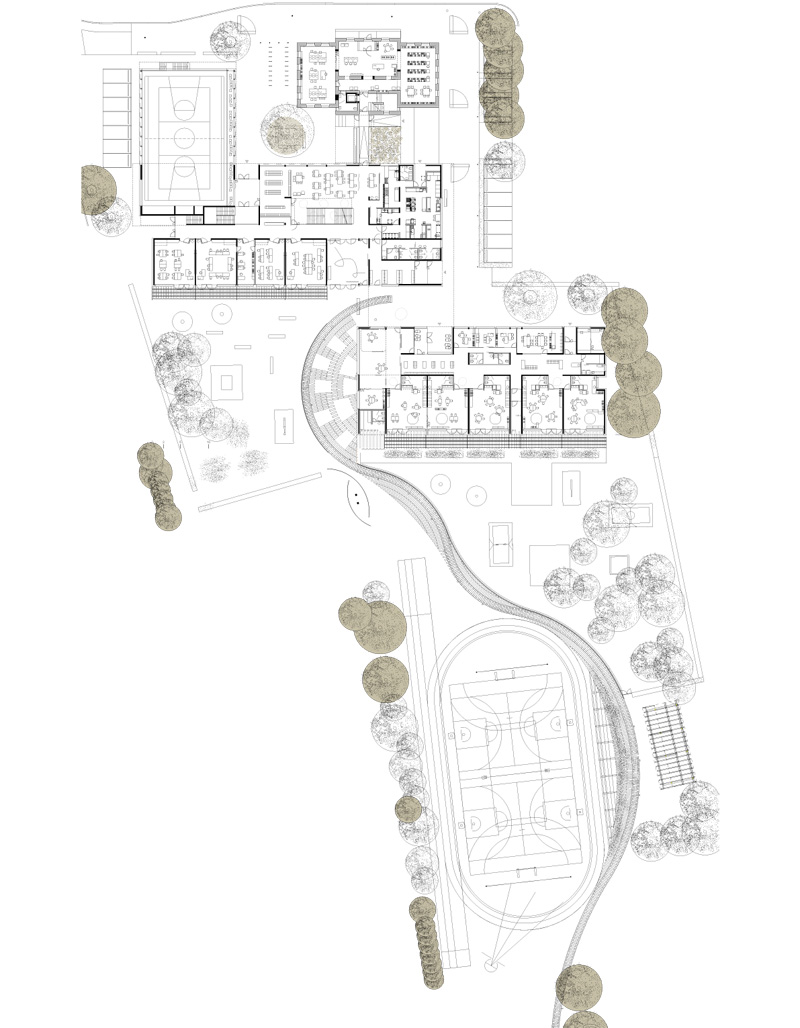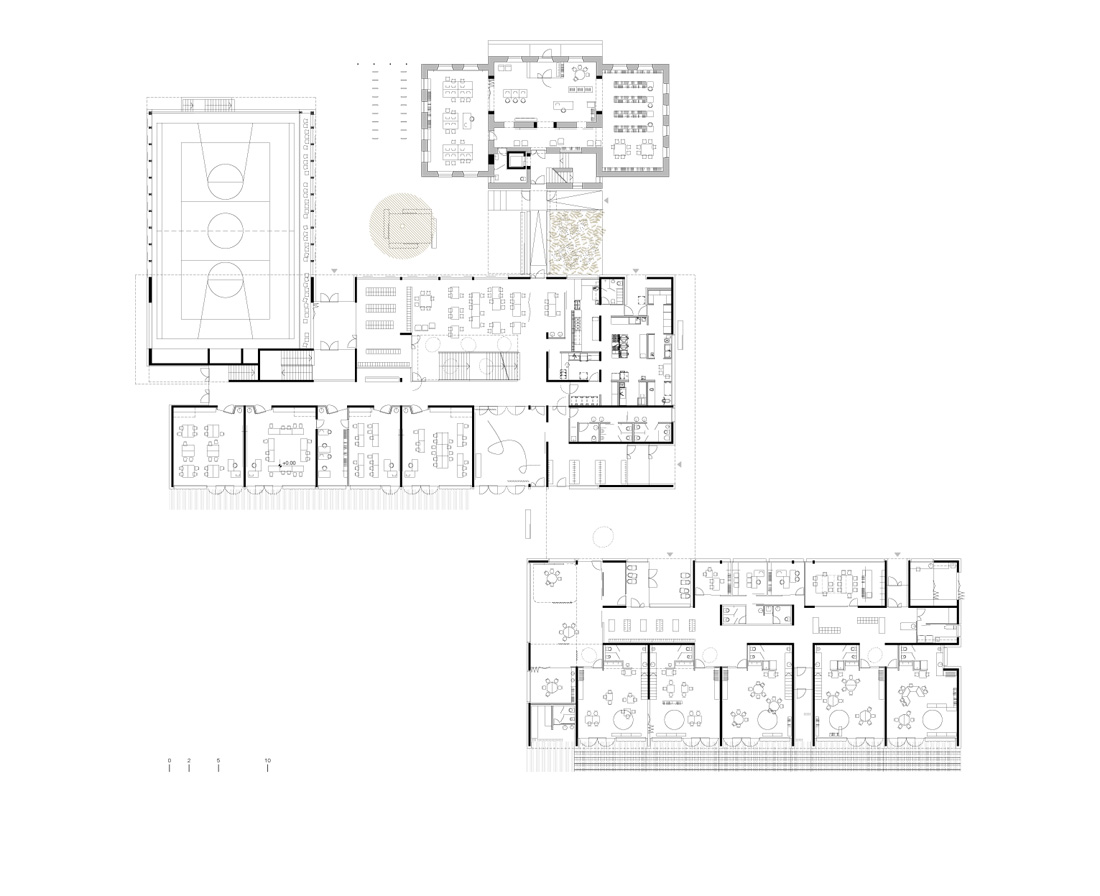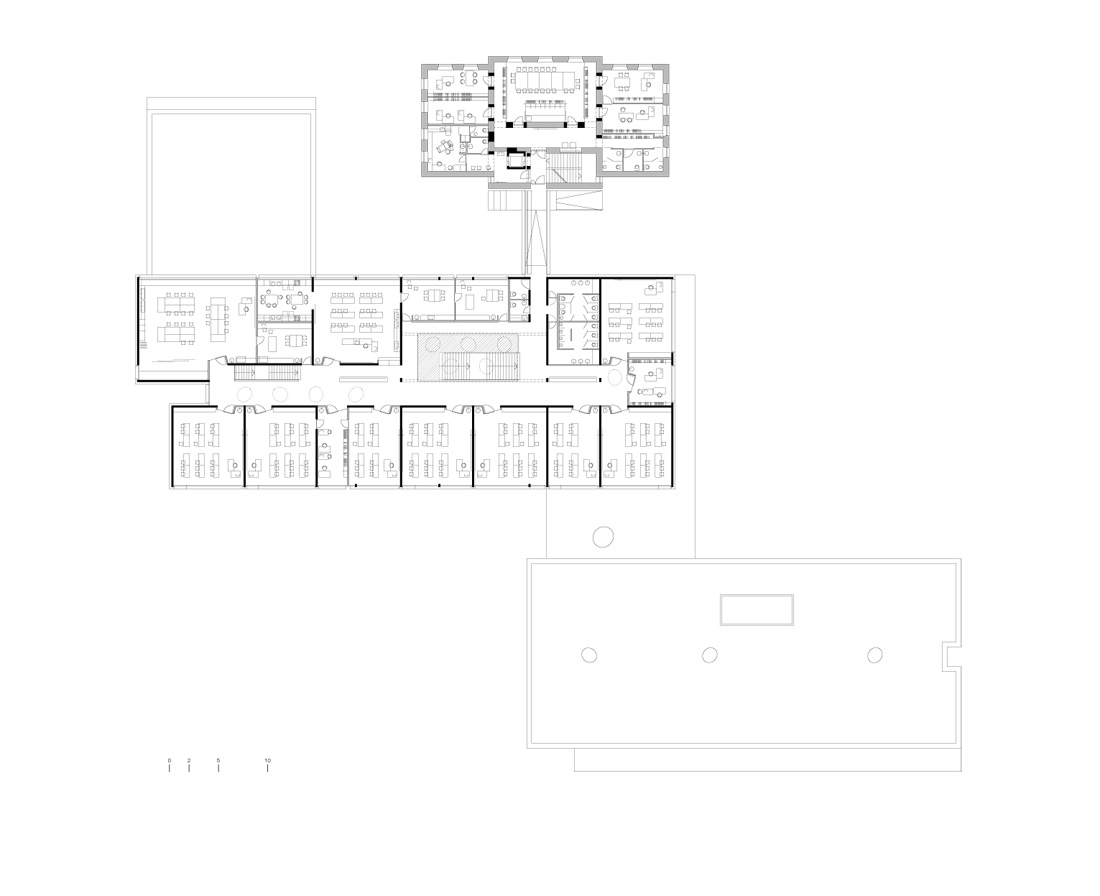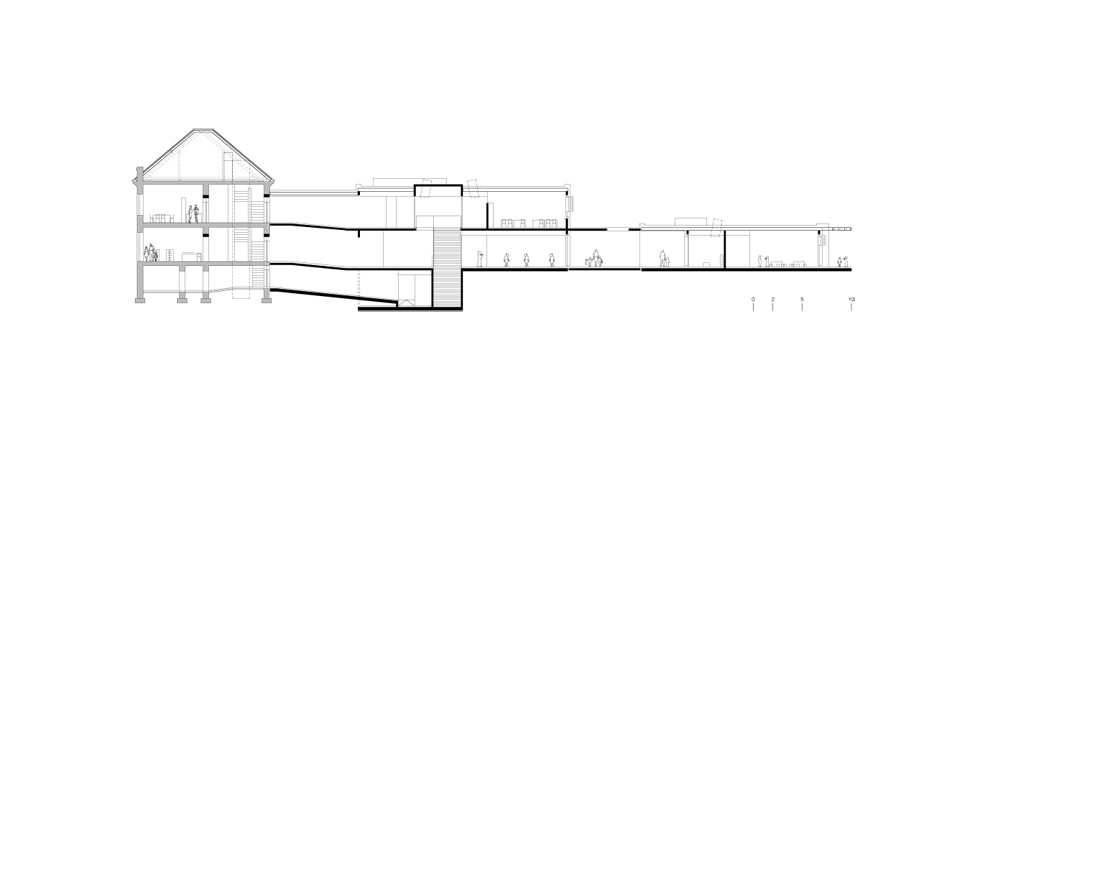 Credits
Architecture
Medprostor; Rok Žnidaršič, Jerneja Fischer Knap, Dejan Fortuna
Client
Municipality of Brežice
Year of completion
2017
Location
Cerklje bo Krki, Brežice, Slovenia
Total area
3.500 m2
Site area
11.800 m2
Photos
Miran Kambič
Project Partners
AS Primus d.o.o., Arh Elektromehanika d.o.o., Kolektor koling d.o.o., Kostak d.o.o., Atlas oprema d.o.o., Arh Elektromehanika d.o.o., Alpod d.o.o., Eko stil d.o.o.
Related posts
Powered by