The Golf Hotel in Bled was built in 1967 and based on the Ambasador Hotel in Opatija. The hotel is distinguished by a clear and rational plan, however, due to the generic appearance of its exterior and interior, it appears somewhat disconnected from its surroundings.
Due to the hotel's deterioration, the investor wished to renovate the rooms and hallways, as well as the lobby, primarily in such a way for the hotel to tell the story of its location, but in a modern way.
As a starting point for our design, we selected three elements of the local cultural heritage: beekeeping, gingerbread craft (home production of decorative confectionery) and woodcutting (element of typical Gorenjska balcony).
To contrast the cold materials used in the hotel in its current state, we decided to panel most of the newly cladded surfaces with local wood – spruce –, which we showcased in its rough natural form through simple brushing and leaching.
Rooms have different themes as well, each using a different colour and decorative woodcutting pattern to tell its own story despite all being clad in the same material.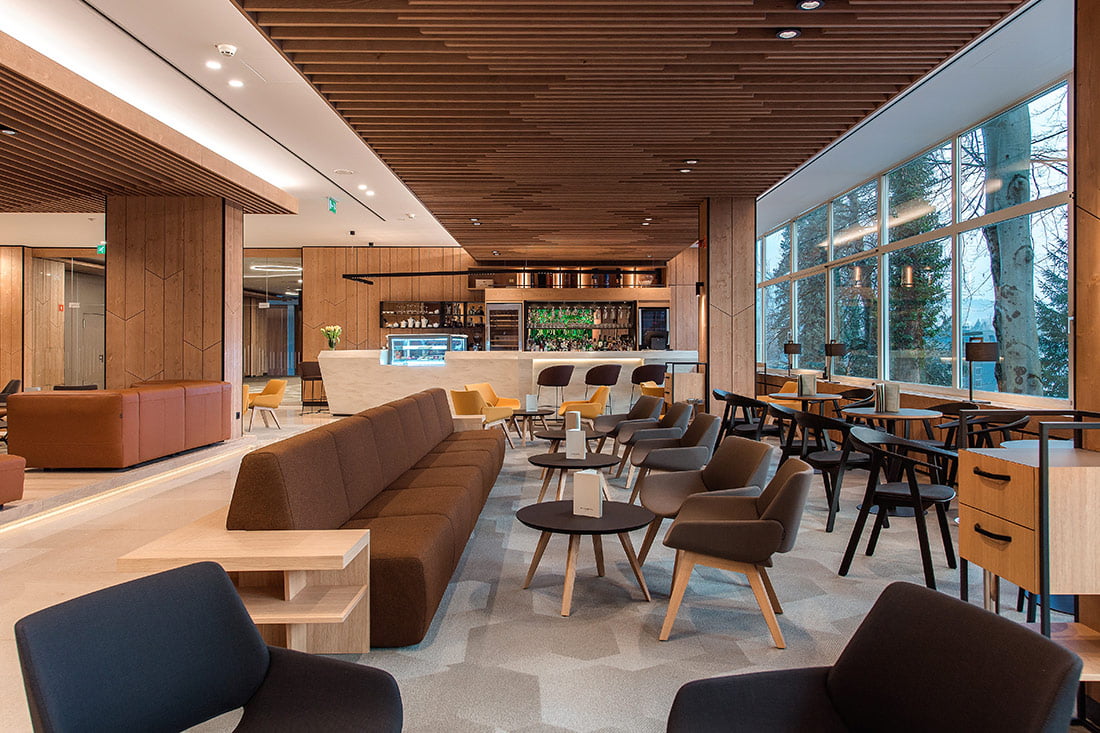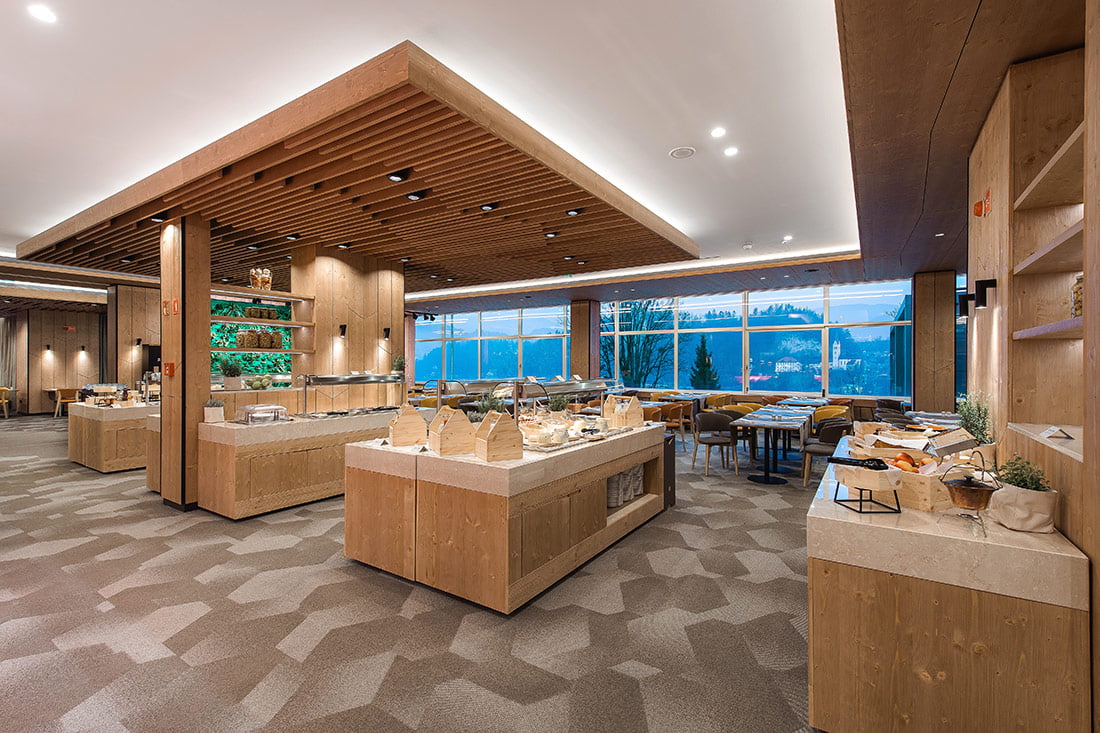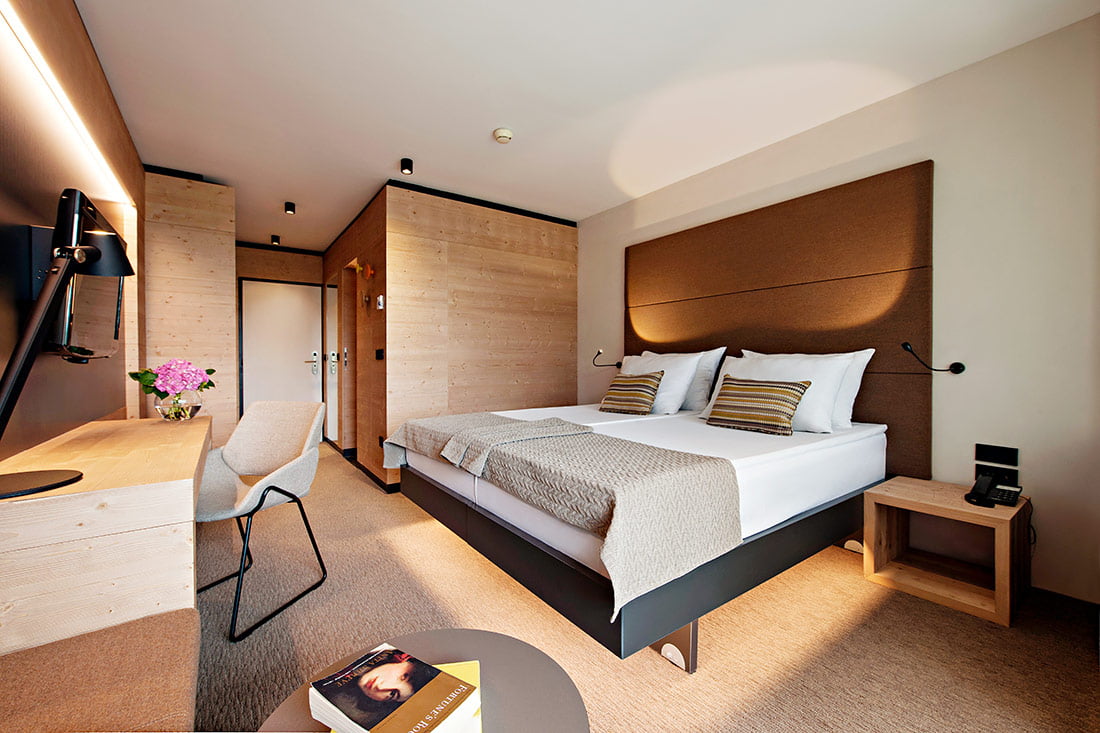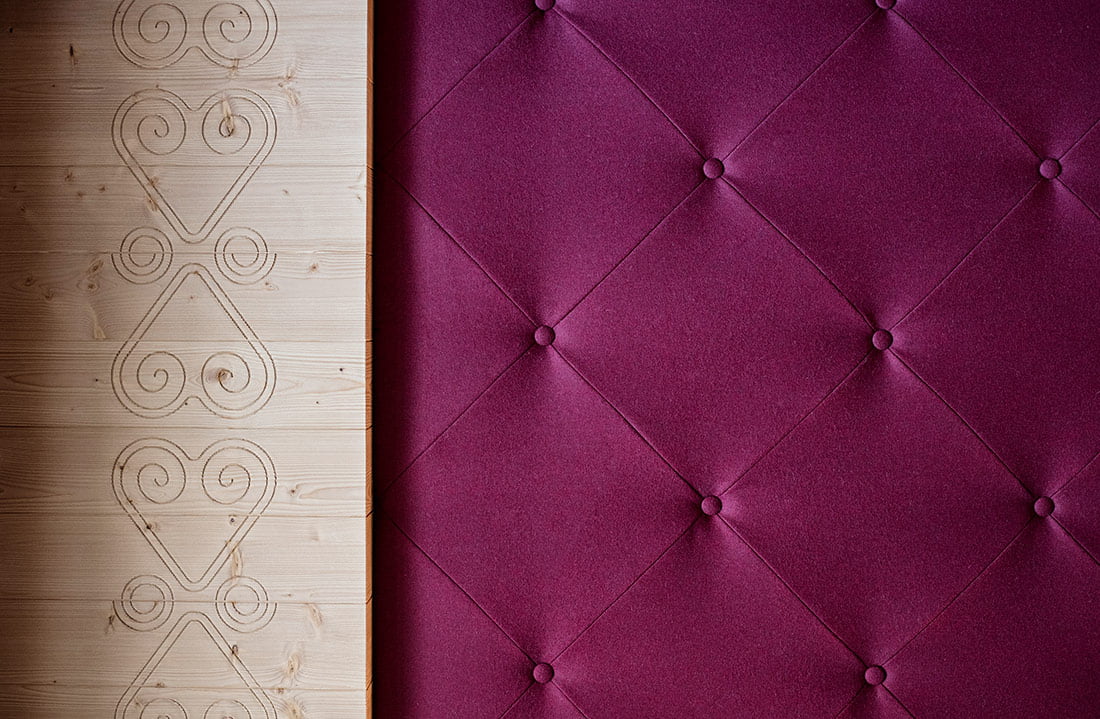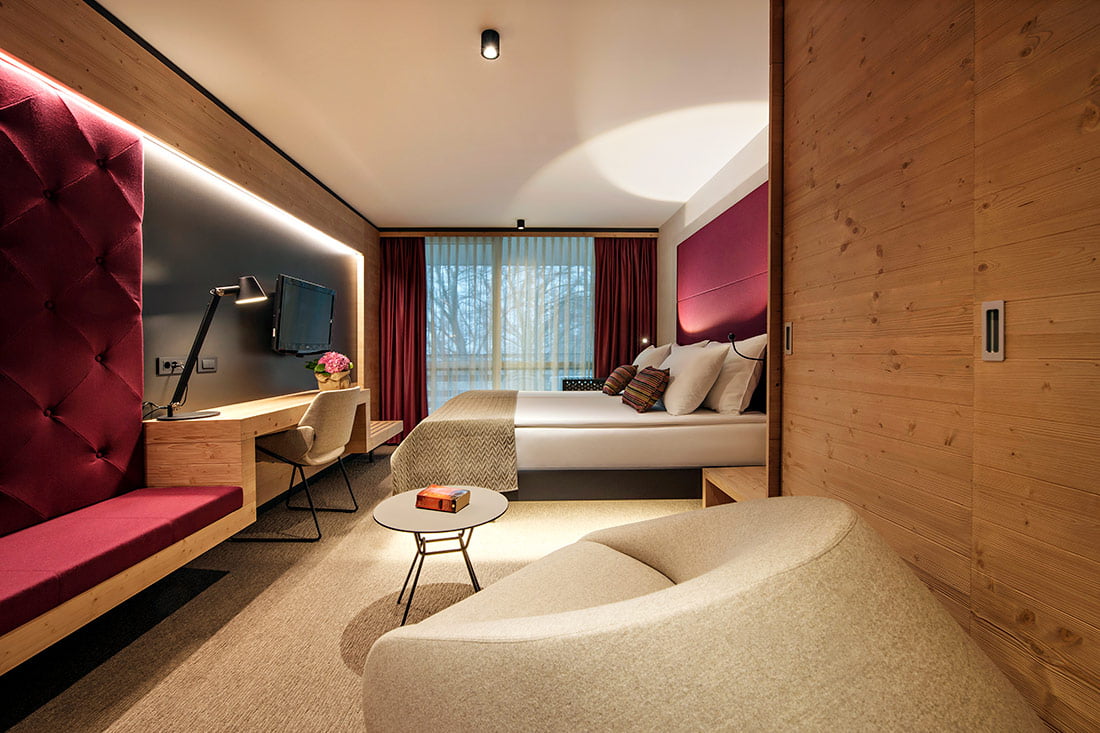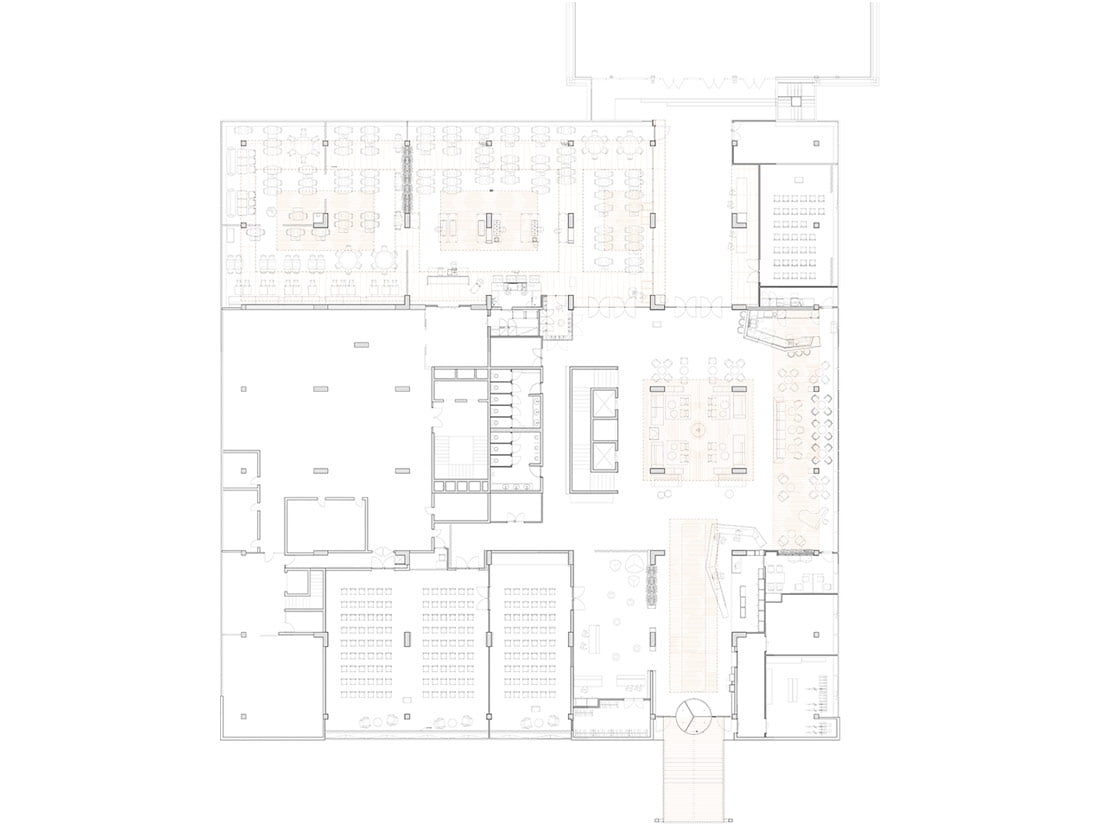 Credits
Project Partners
OK Atelier s.r.o., MALANG s.r.o.
Related posts
Powered by