Vineyard cottage is located in the wine-growing hills of eastern Slovenia. It is a reconstruction of the existing building, typical for the region. Wine cellar takes the ground floor space and the first floor is designed as a living area for occasional visits of the vineyard.
Kombinat architects renovated the wine cellar on the ground floor and constructed a new wooden house on top. The new structure is completely made of cross laminated timber (CLT).
Sliding shutters open manually in several segments and enable the client to open to whole façade or its individual parts. The wood is painted with grey oil paint that gave the house a patina so the client doesn't have to watch it age. Big shutters provide a pleasant shadow in the summer months since light is shining through the boards even when the façade is closed.
The design is centred around the duality of the house's new image – when the house is empty, it is completely closed and functions as an anonymous object in the landscape. When in use, the house opens, connects with the surroundings and enables spectacular views over the countryside.
What makes this project one-of-a-kind?
In the landscape where the renovated vineyard cottage is situated, the common practice is to add more additional annex with no spatial or architectural plan in mind. This project took a different approach – by removing the unnecessary components and forming a clean shape of the cottage, it did not only improve the aesthetic of the cottage but also the whole landscape thus confirming the old saying: less is more.
Text provided by the architects.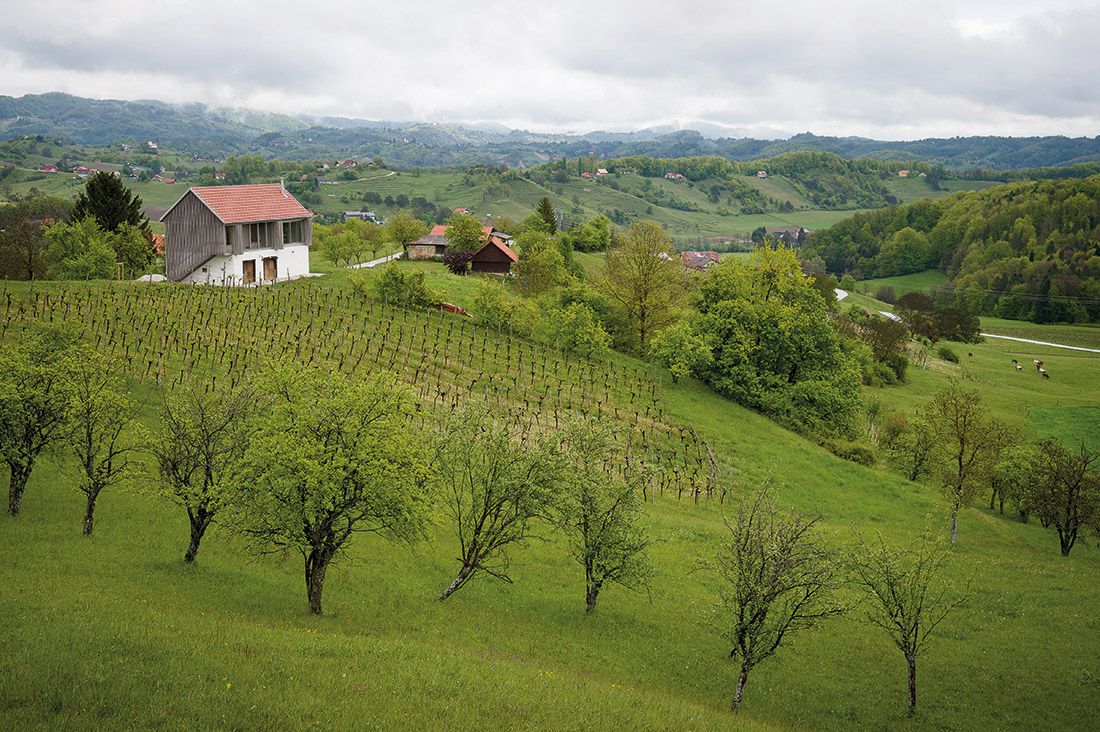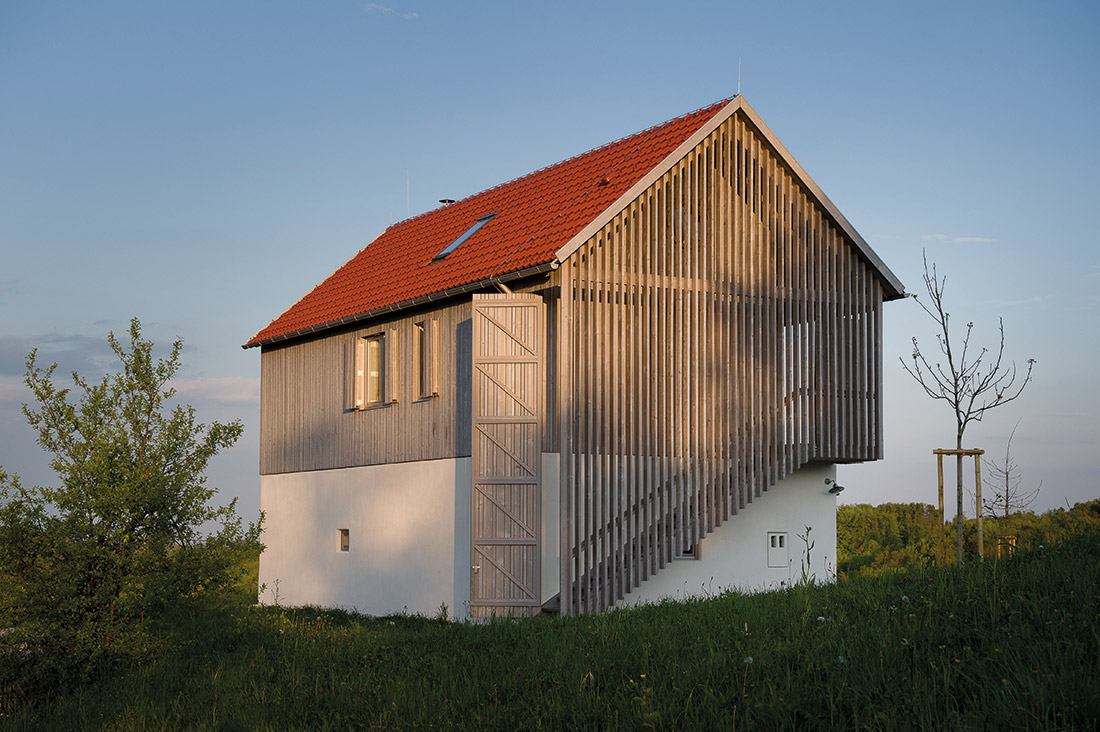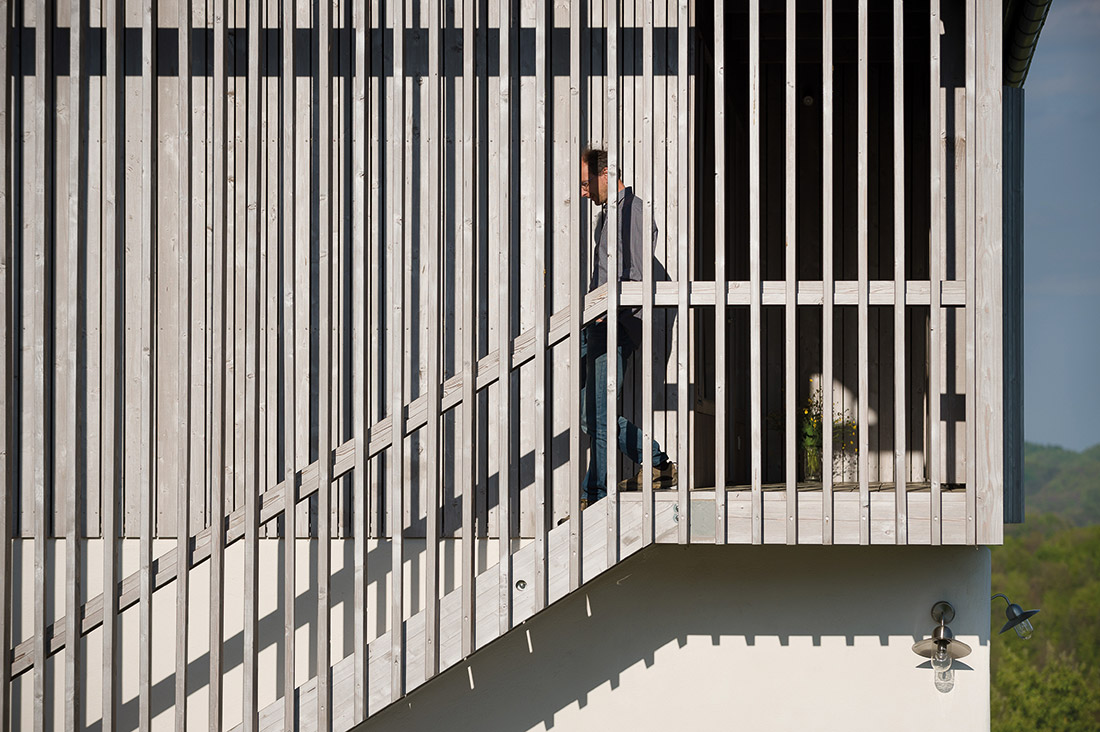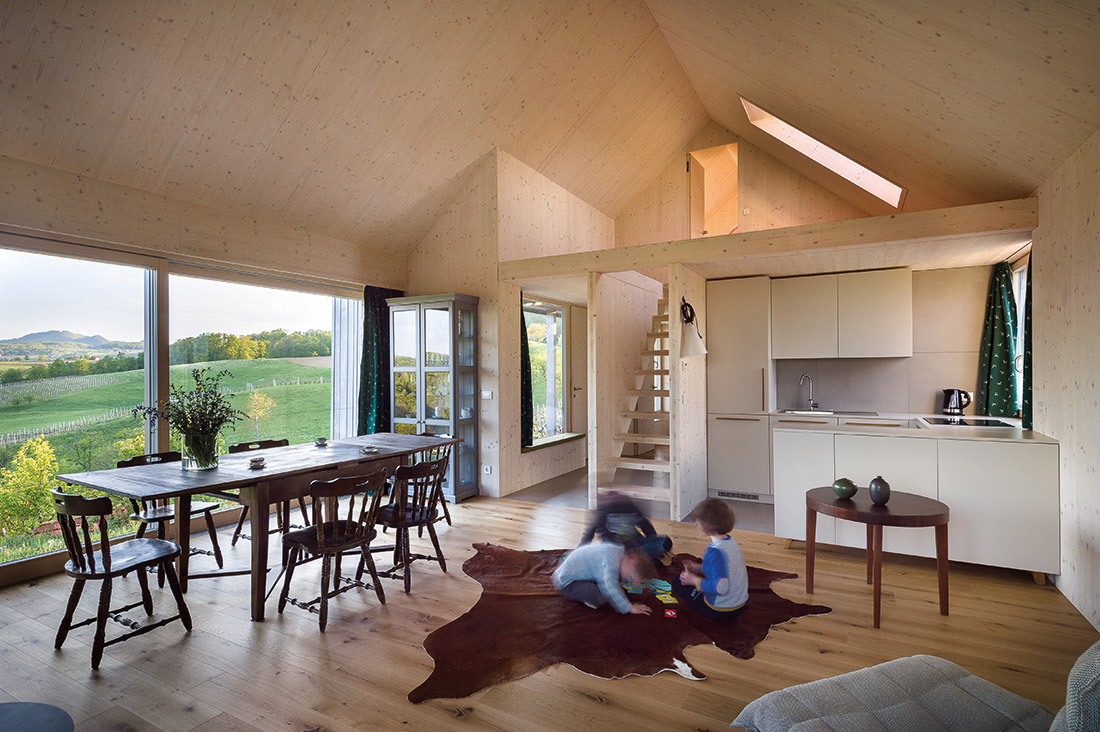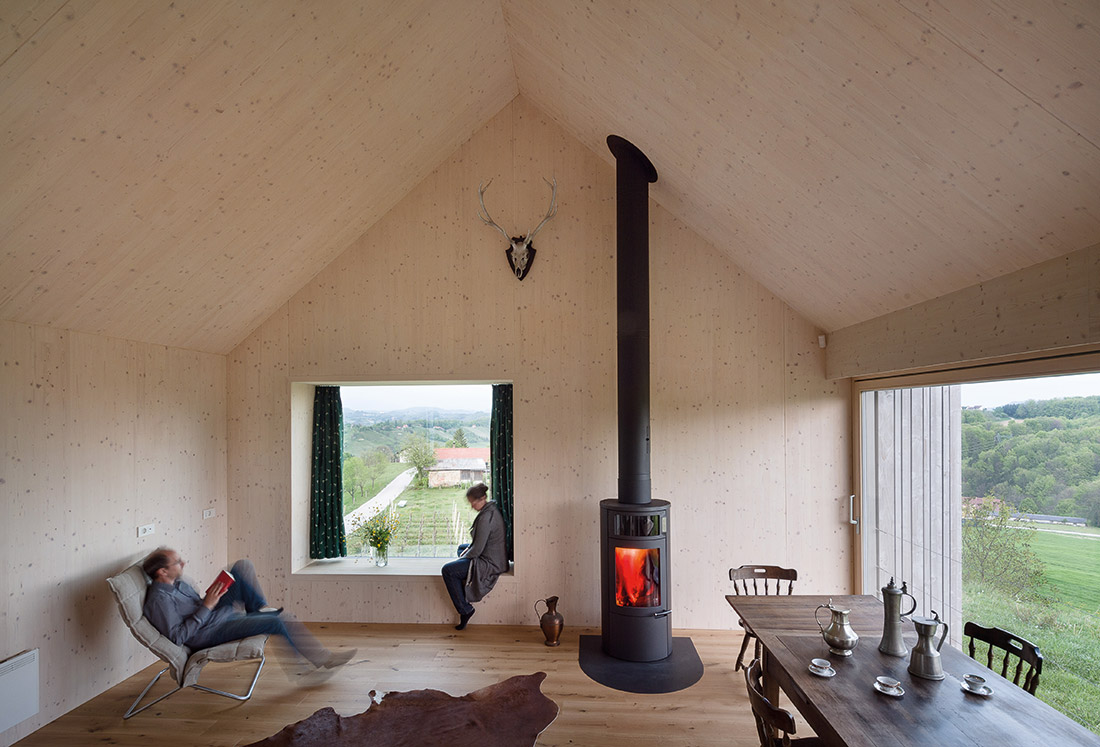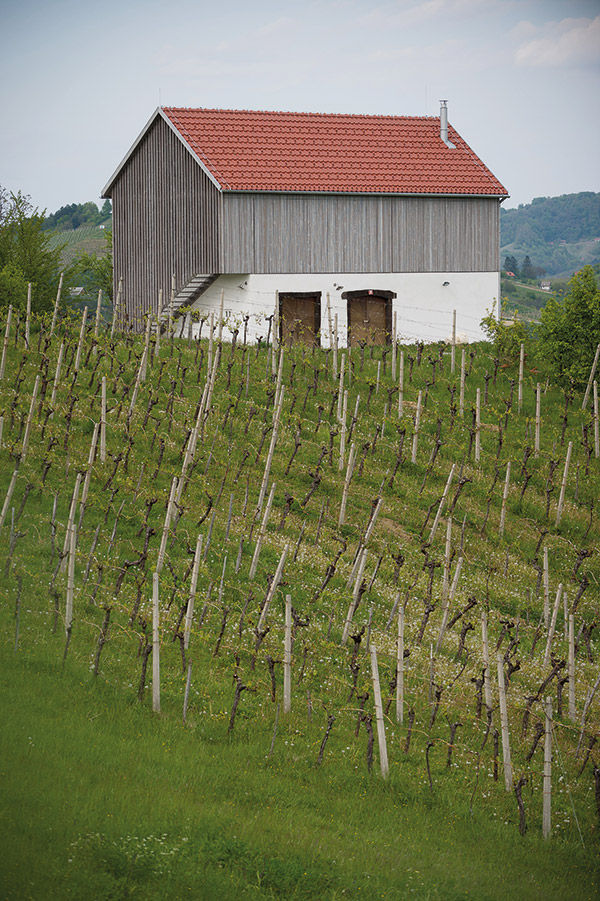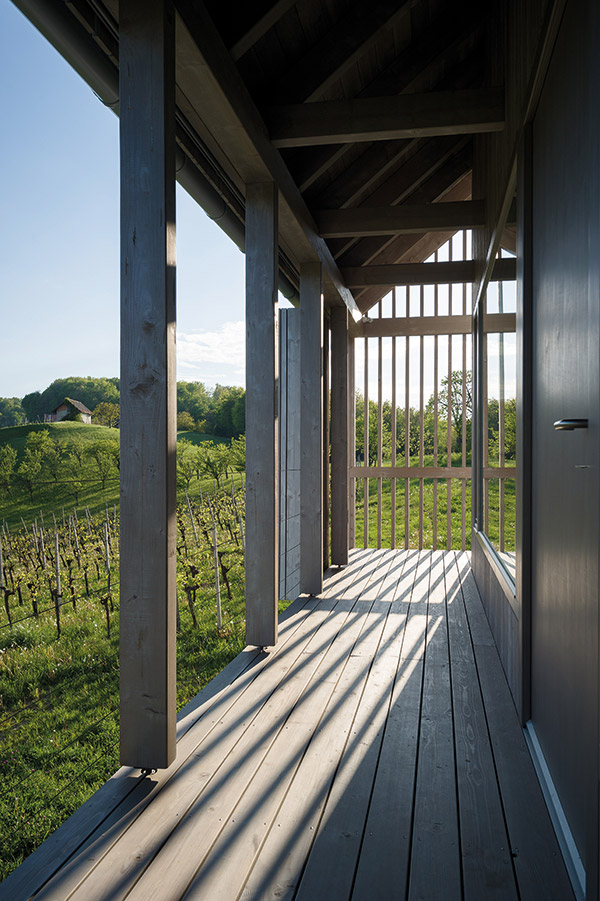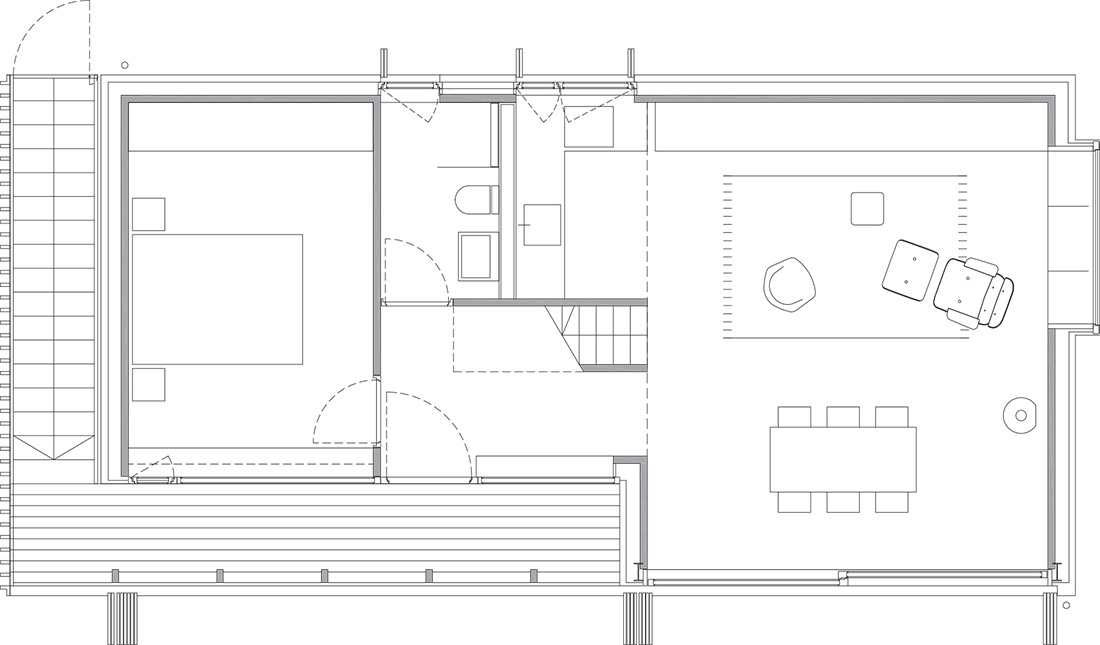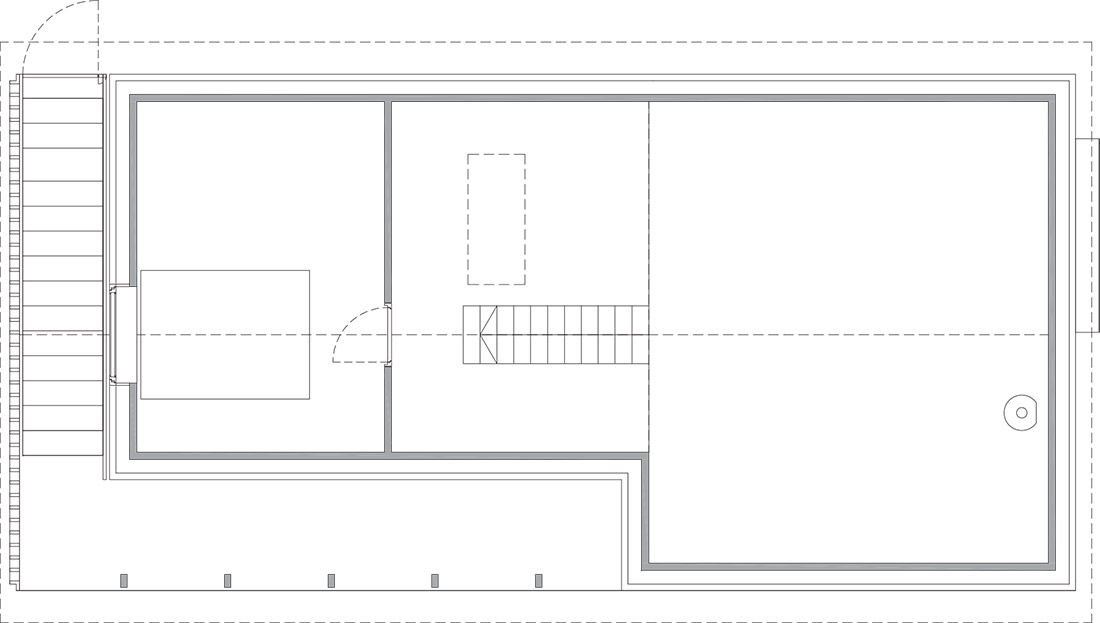 Credits
Architecture
kombinat.
Year of completion
2016
Location
Verače, Kozjansko, Slovenia
Area
Total area: 138 m2 (incl. service spaces)
Site area: 970 m2
Photos
Janez Marolt
Project Partners
OK Atelier s.r.o., MALANG s.r.o.
Related posts
Powered by