A small 27m2 hair salon Počesalnica (The CombHair Salon) has found its home at the corner of Metelkova and Slomškova street, on the ground-floor of an old bourgeois house in Ljubljana. Its design has been based on the inspiring surroundings of the Ljubljana Tabor park, the Church of the Sacred Heart of Jesus, the Slovene Ethnographic Museum, The Old Power Station, and the client's personal philosophy. This is where the central mysterious-garden design theme originates from.
The fundamental element of this place is a big wall with a fantasy wallpaper, depicting a botanical garden with rich vegetation, and with round mirrors hanging from the ceiling, reflecting the clients' images during their hair transformation. The images of a garden and long hair have been accentuated by green climbing plants that are softly falling down the metal partition wall as well as by means of a velvet curtain, carefully selected colours, furniture pieces and illuminates. The central position of a 3D metal wall construction and a hair-washing area may seem a bit unusual, but in this case it represents a logical solution since it takes into account the client's wish for minimal interventions in the installation system while at the same time this element also serves as the place for products or a window that at the very entrance accentuates the height or the third dimension of a relatively small space. The image of a green oasis has been rounded up by a big logo of a long-haired goddess.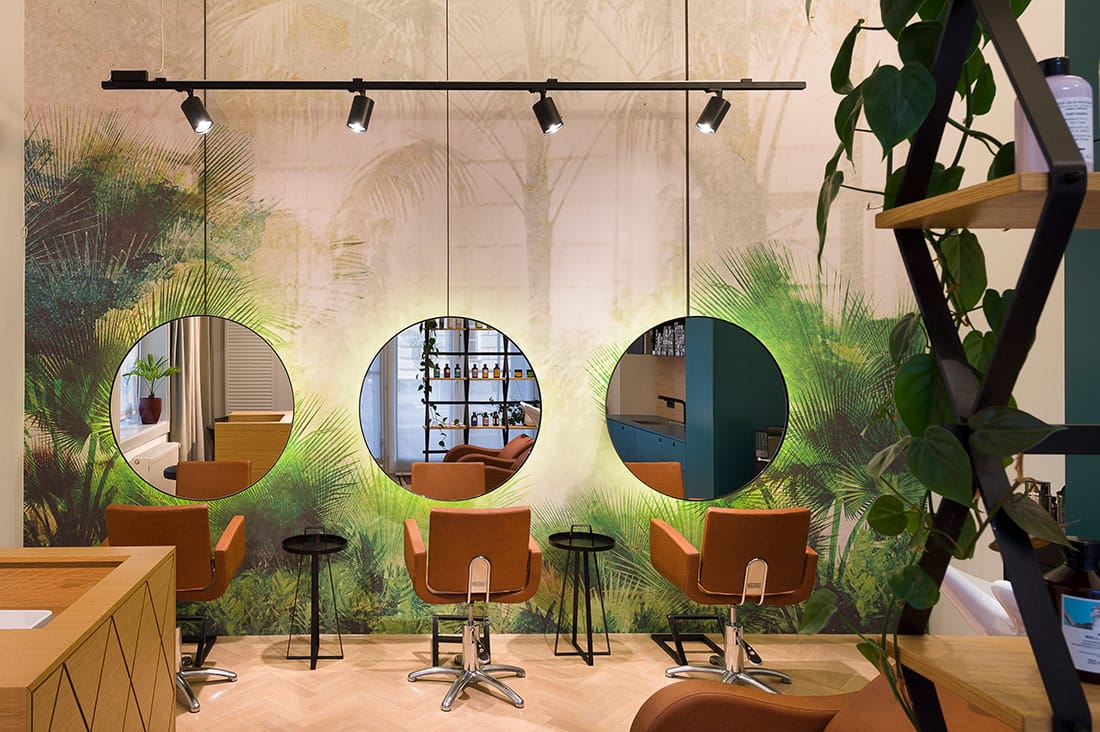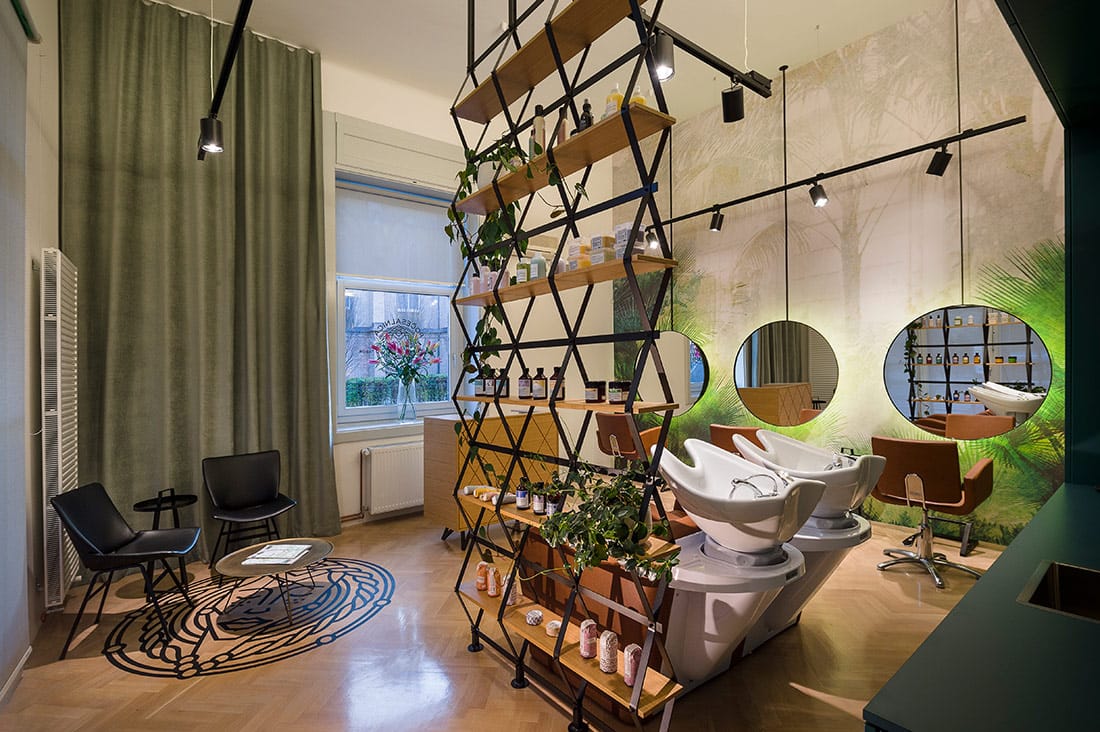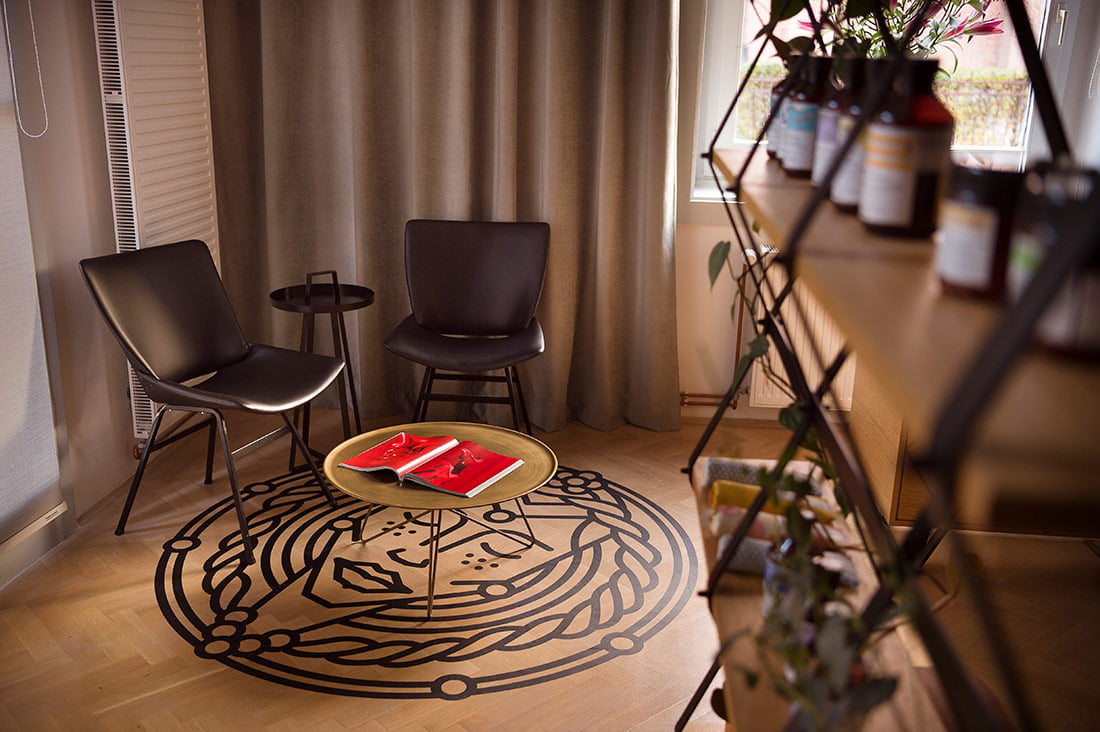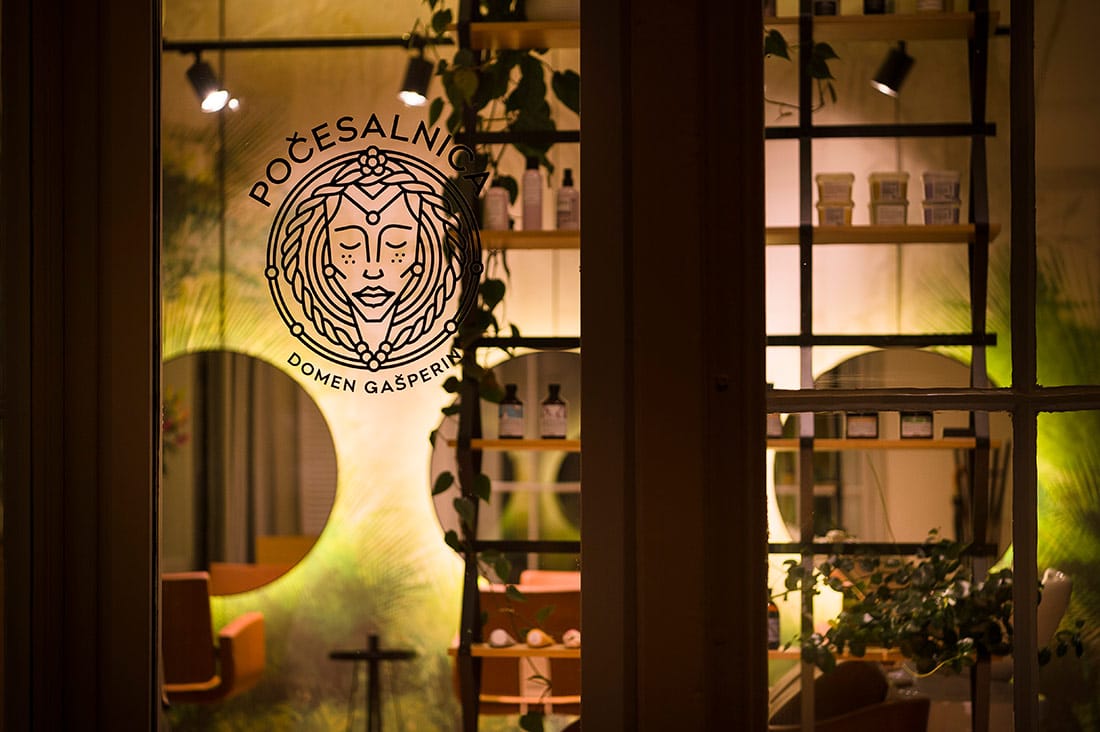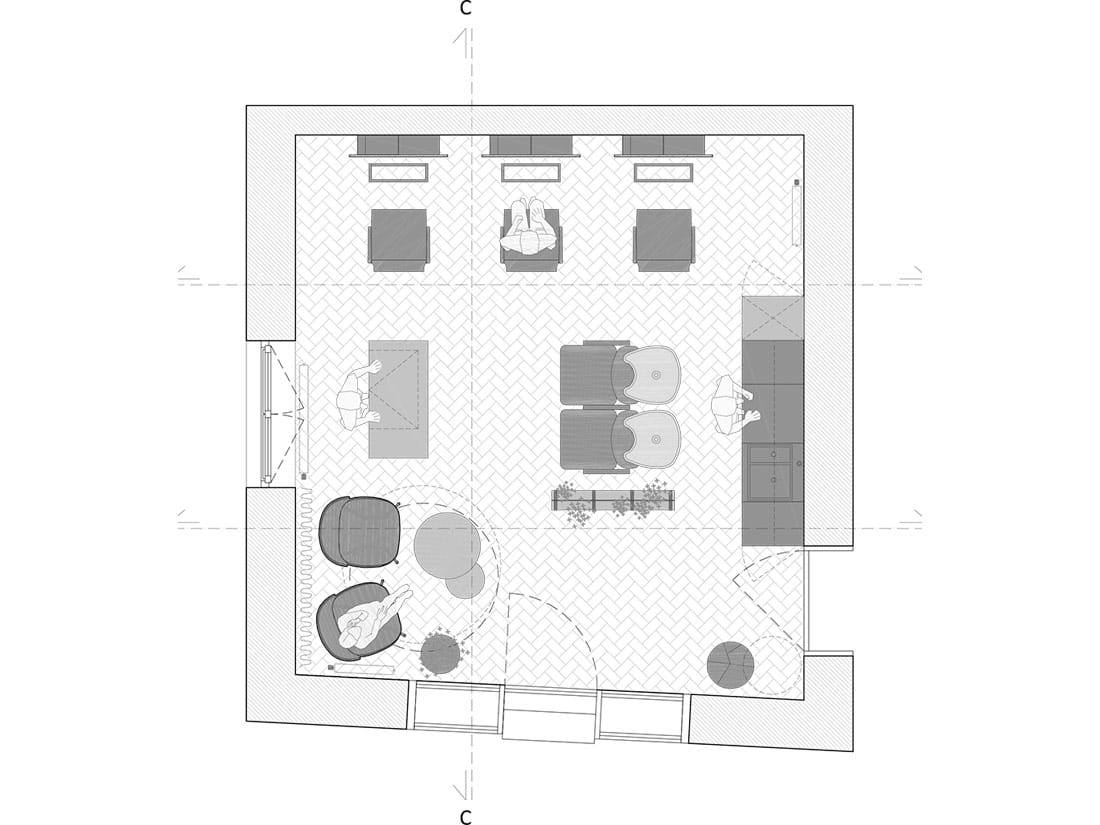 Credits
Interior
AVA – arhitektura & design; Alja Vehovec, Petra Hudobivnik
Collaborators: Jagoda Jejčič (wallpaper design), Ljudje d. o. o.; Emil Kozole, Miha Artnak (visual image design)
Client
Počesalnica – Domen Gašperin
Year of completion
2017
Location
Ljubljana, Slovenia
Photos
Janez Marolt
Check out the BIG SEE event here: Interiors 180° / Big See Awards / Month of Design 2018
Project Partners
OK Atelier s.r.o., MALANG s.r.o.
Related posts
Powered by