"You have created a space that tells about me and that makes me happy!" (client's words)
"Pink drops" is the story of an attic meant to be a romantic escape from the everyday routine. The clients are legal professionals with a very accurate taste for fashion and esthetics.
They wanted a relaxing space where they could spend their weekends and afternoons listening to music, reading or just admiring the sky.
The attic was designed as a multifunctional space: it is, in the same time, a relaxing lounge, a work-from-home office and a dressing.
The pink comfy sofa creates a chromatic contrast with the bluish paintings. The paintings are painted in acryl by a Romanian artist, Iuliana Florea.
The composition is completed with a Wall & Deco flower wallpaper that decorates the desk area. In the desk area, we used a rather unconventional material from a feminine point of view, the metal. We wanted to have slimmer shelves, so we chose to make them from 2 mm thick metal sheet. The shelves' supports are also metallic, painted with a copper shade.
The original wooden construction beams were coated with panels of fine furnished wood. In this redesign project, we have also face-lifted the stairs. All the wood was replaced, and, instead of a classic railing, we have created and entire "wall" of wood stripes.
This attic functions also as a dressing, our client being a real fashionista. So the low-height part of the space was used for clothing storage and the quilted bench completes the feeling of a high-end dressing room.
The small guest room was also redesigned within this project.
The concept is the same here as well: uncluttered space, candy-like colors and some metallic accents. Here, the sofa is modular and can be transformed into a bed.
About the authors
Jooca [:juca] is an interior design studio based in Bucharest 7 years ago. Our team is formed by 4 interior architects, all girls, but who knows.
Our aim is to tell people's story through our projects that design their spaces.
We think that the role of the designer should begin by listening the client and asking lots of questions. In our residential project, as well as in our office ones, we try to capture the essence of the client and to translate it in the design with innovation and simplicity.
Text provided by the authors of the project.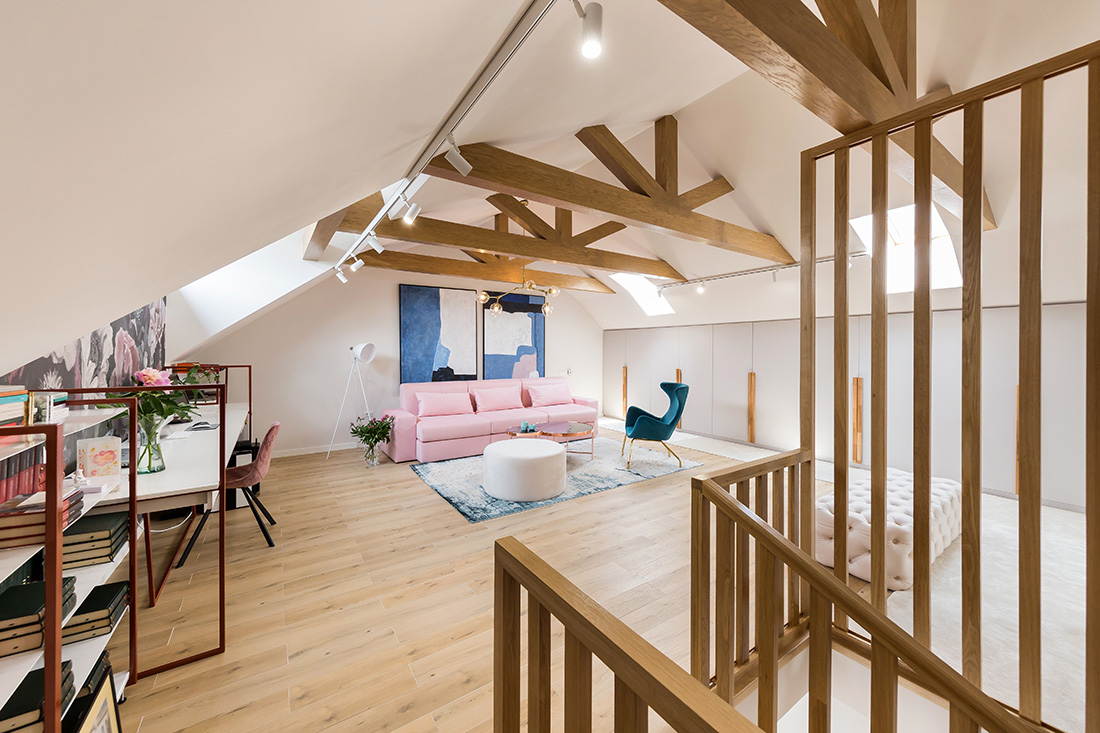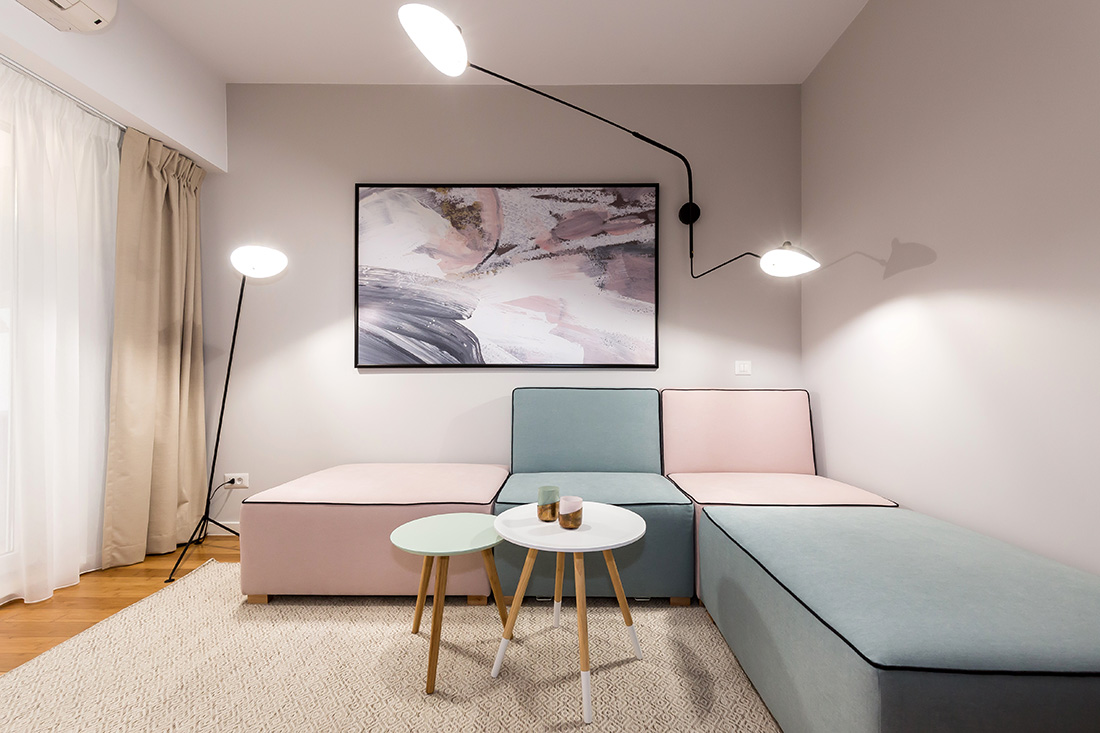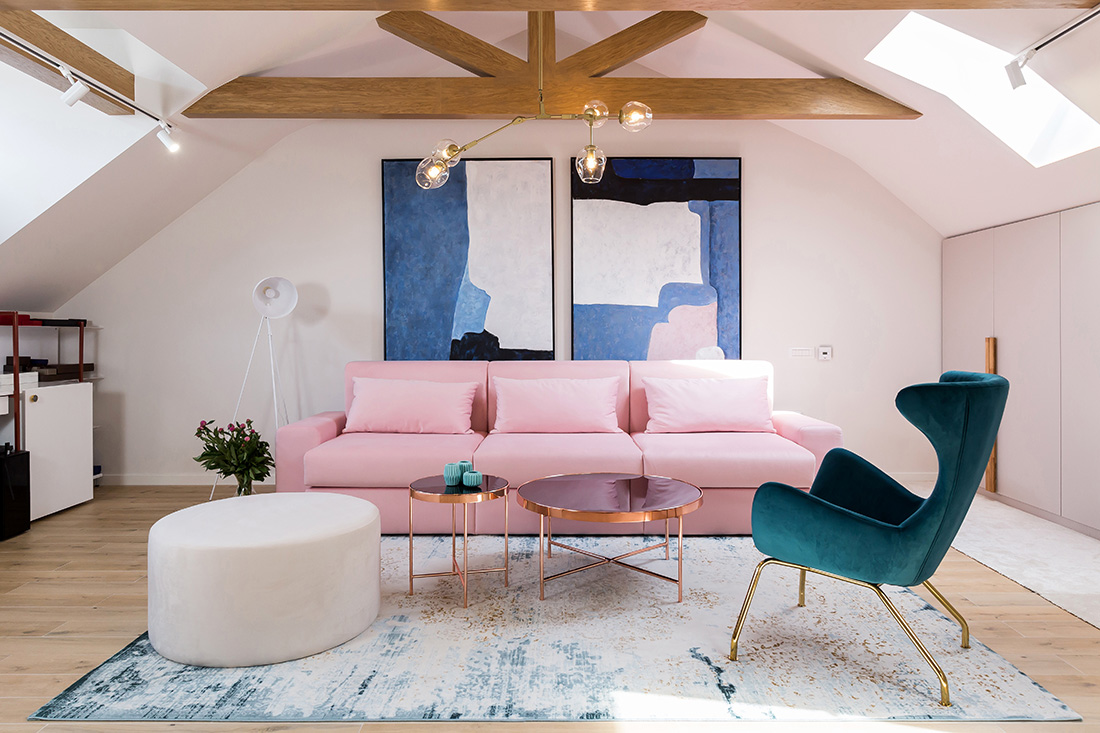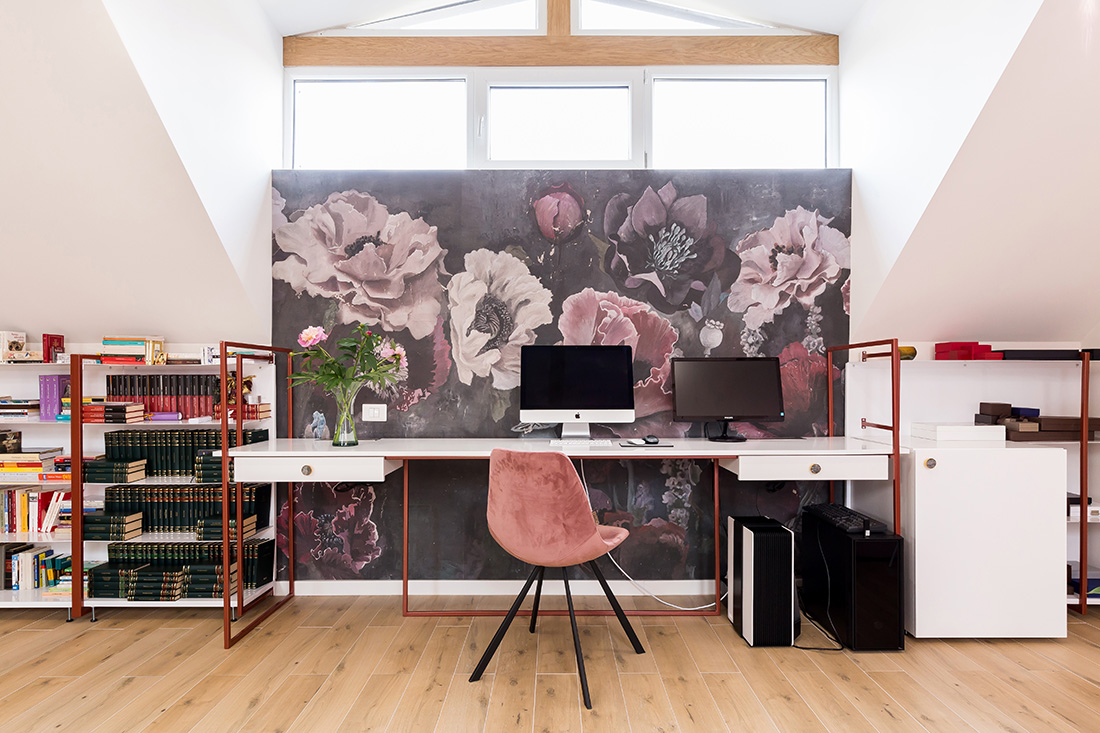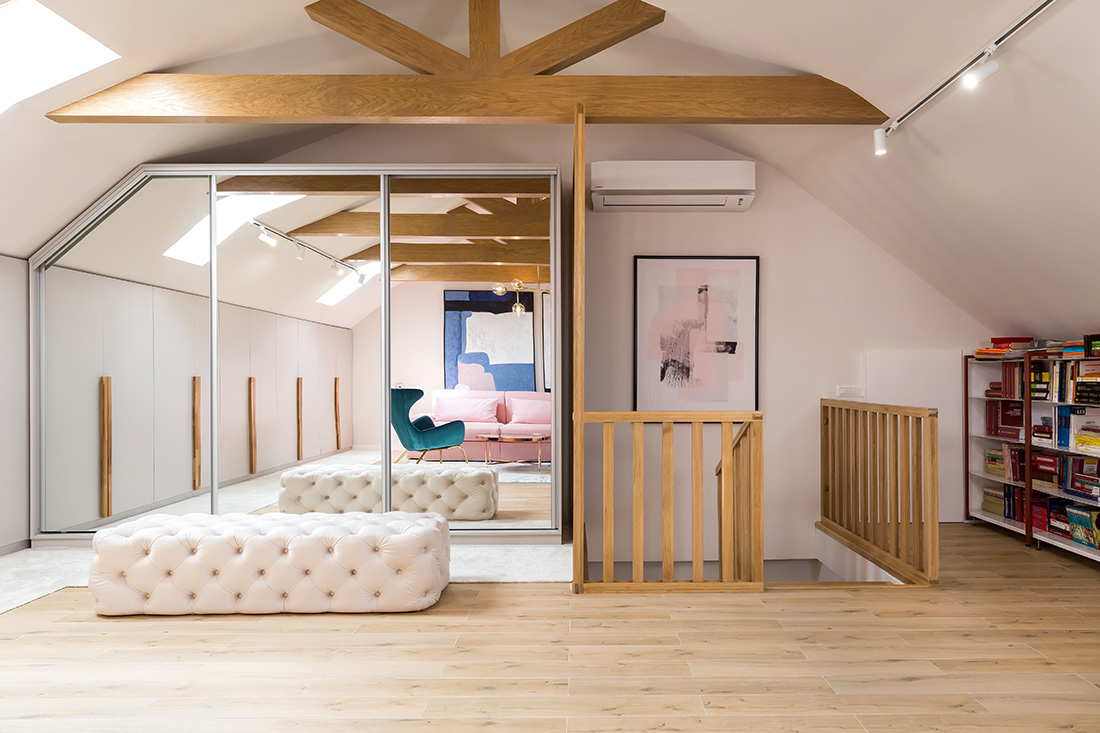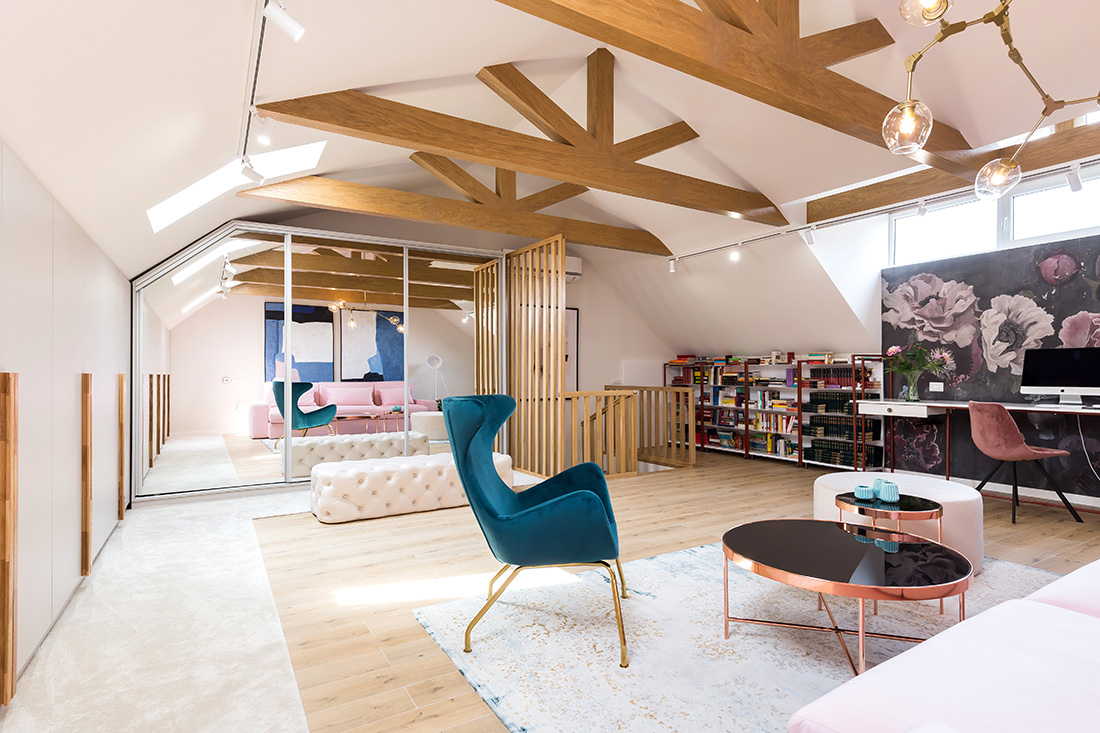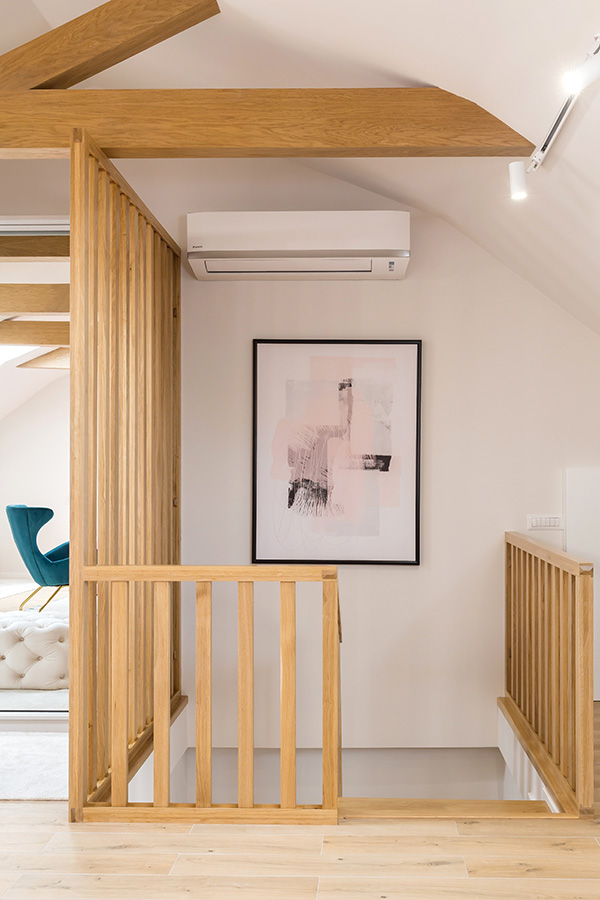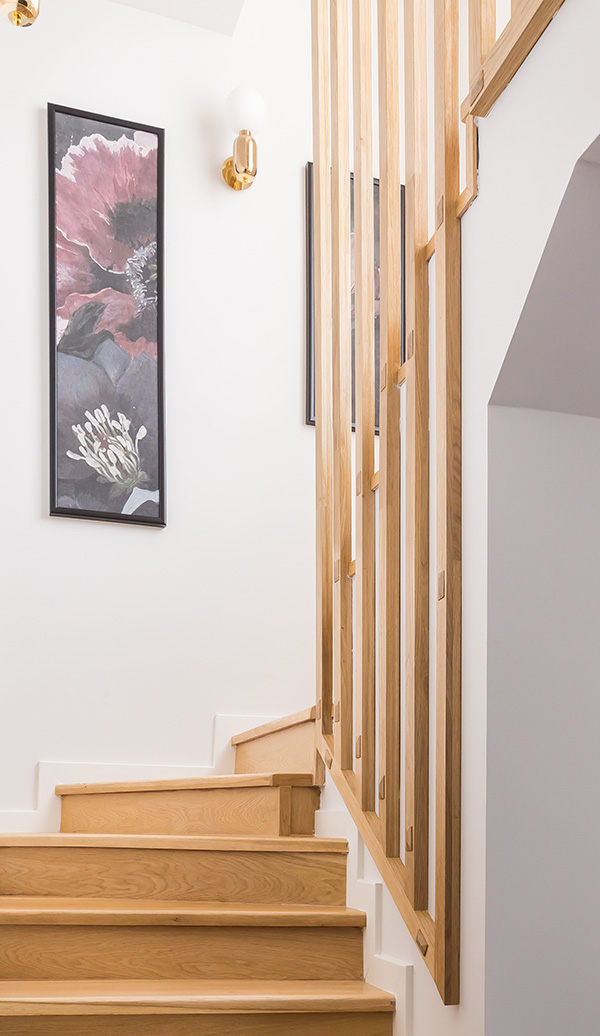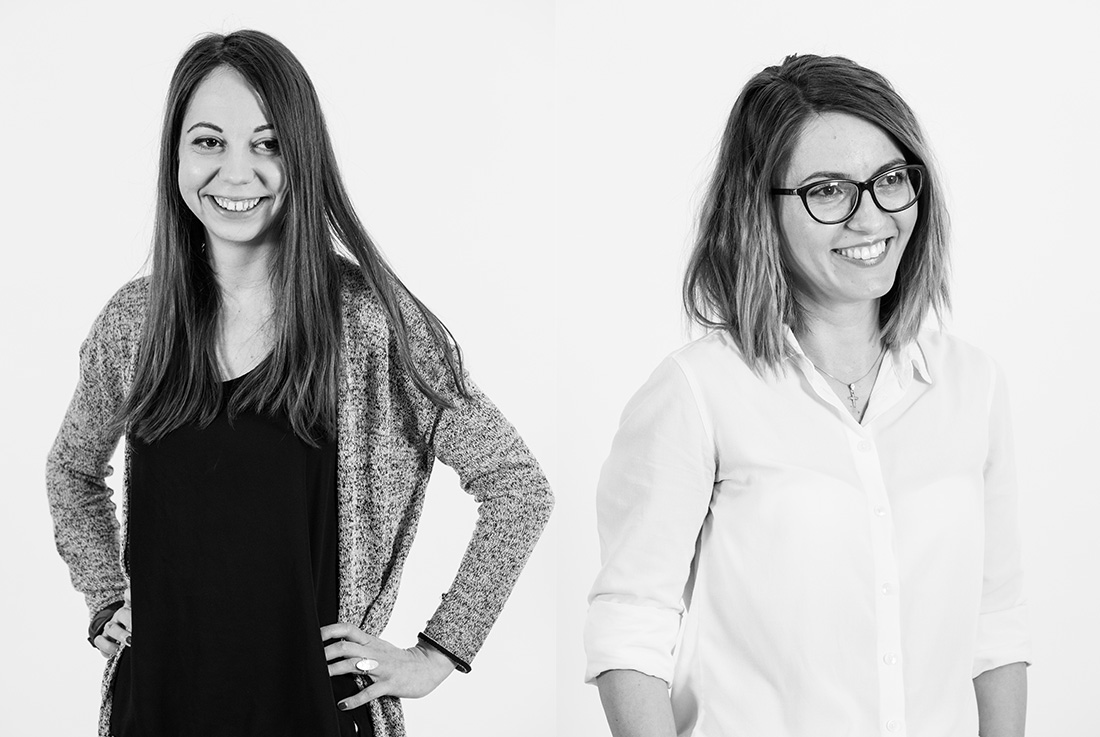 Credits
Interior
Jooca Studio
Year of completion
2019
Location
Bucharest, Romania
Total area
70 m2
Photos
Alexandru Prodan
Project Partners
OK Atelier s.r.o., MALANG s.r.o.
Related posts
Powered by