The office building was built in 1965. Former office arrangement didn't take advantage of the large windows resulting in a dark, unappealing hallway. By removing all partition walls, a bright, open space emerged.
Clients, modern IT firms, didn't need plenty of storage space. Therefore, the design focus shifted on spacious individual working places. Instead of using partition walls, offices are divided by wooden partition cabinets. As the only large designed element, it adds vertical spatial accents and creates a sequence of screens that unravel office organisation. The cabinet becomes a partition, storage, wardrobe, installation shaft, creating an enclosure for air conditioning, printers and other office supplies.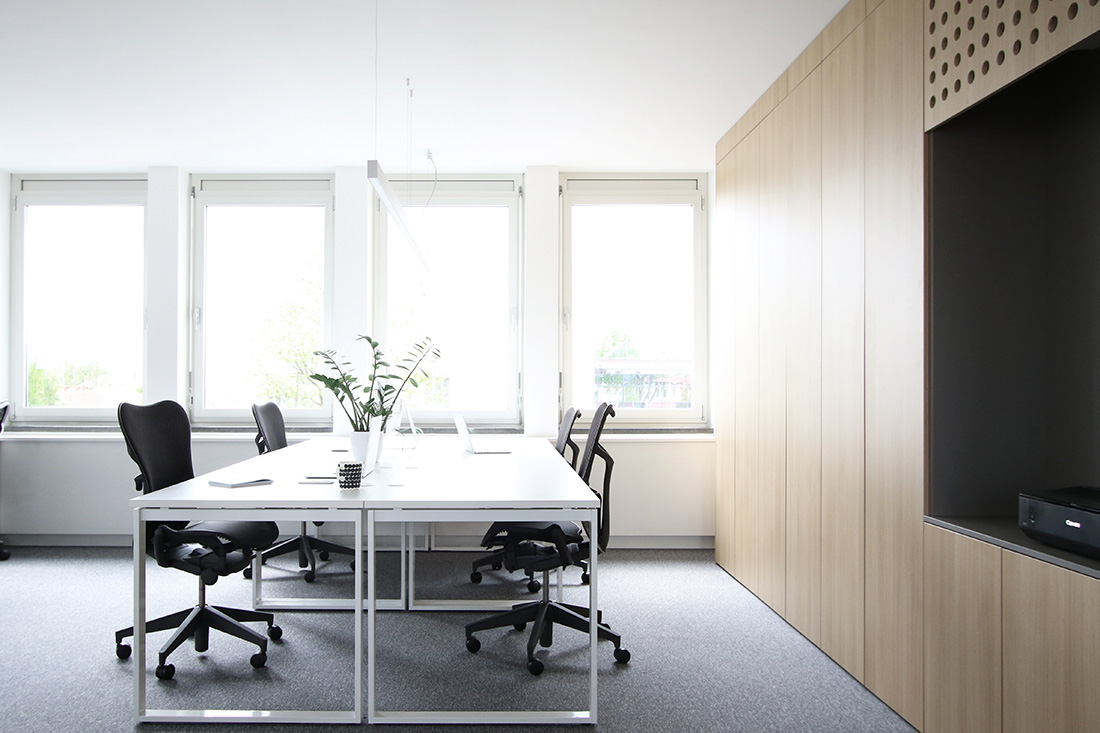 A good working atmosphere is ensured by the natural lighting that fills each office throughout the day, allowing multifunctional cabinets to add warmth and stand out from other furniture.
What makes this project one-of-a-kind?
The only element inserted in space – wooden partition cabinets. Standing out from the rest of the structure, introducing new material that emphasises vertical orientation. Like standing screens in space, they unravel the inner organisation of the offices to the user.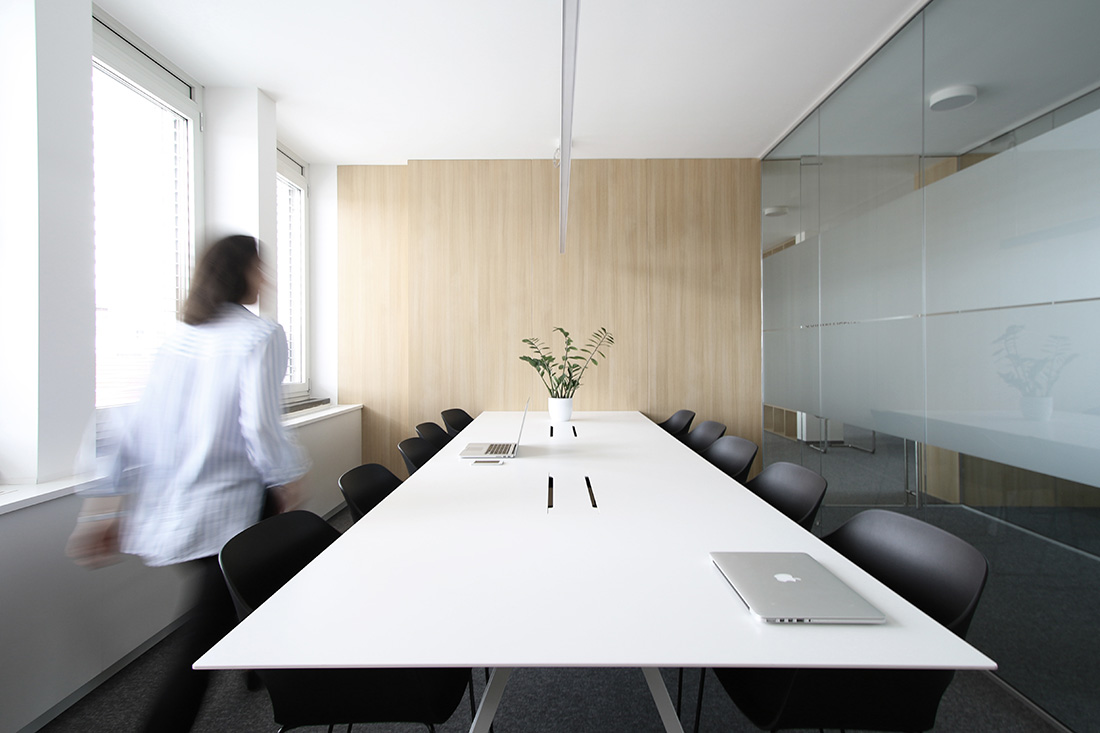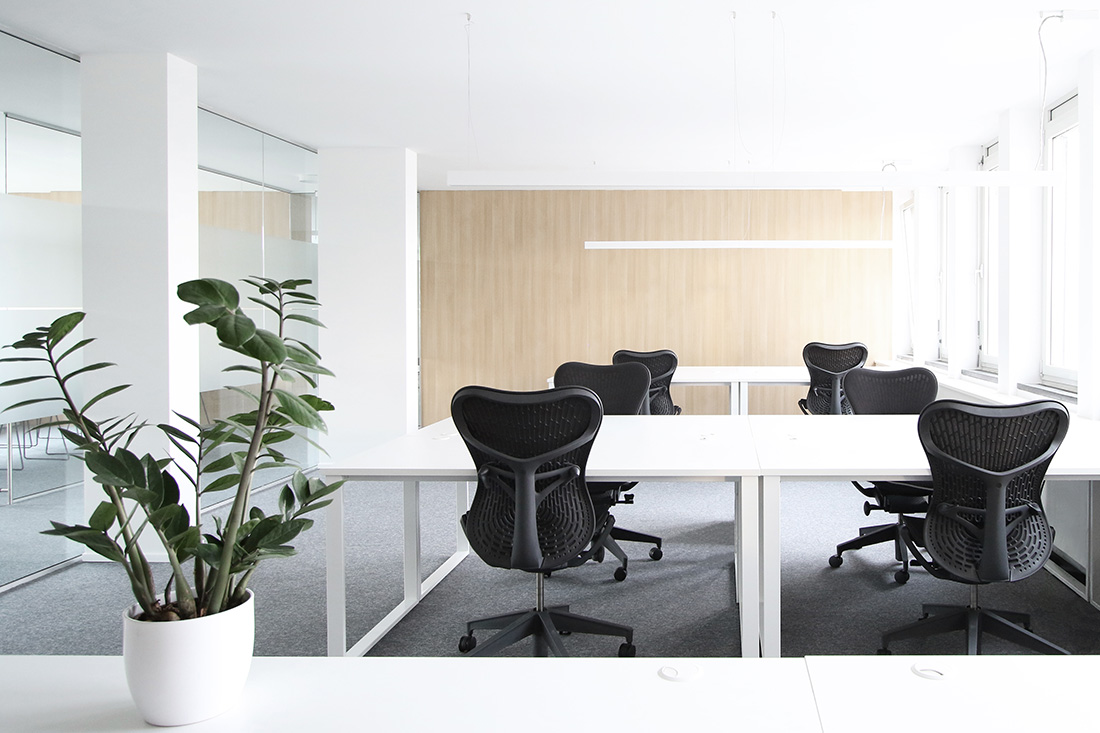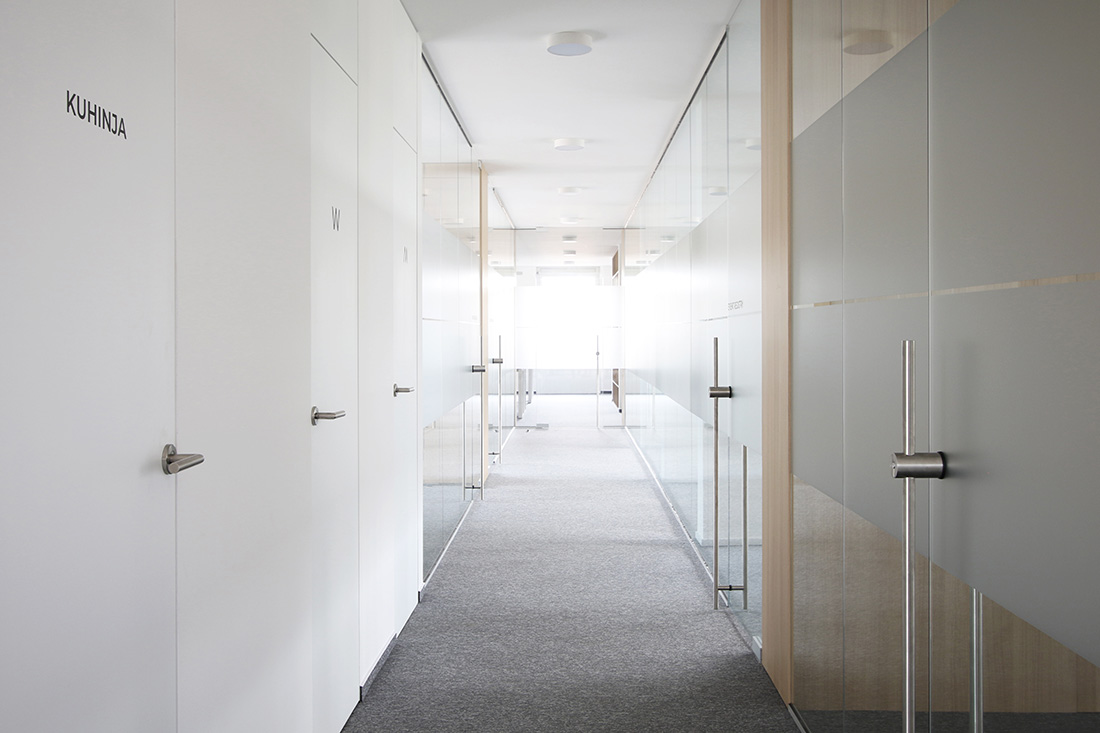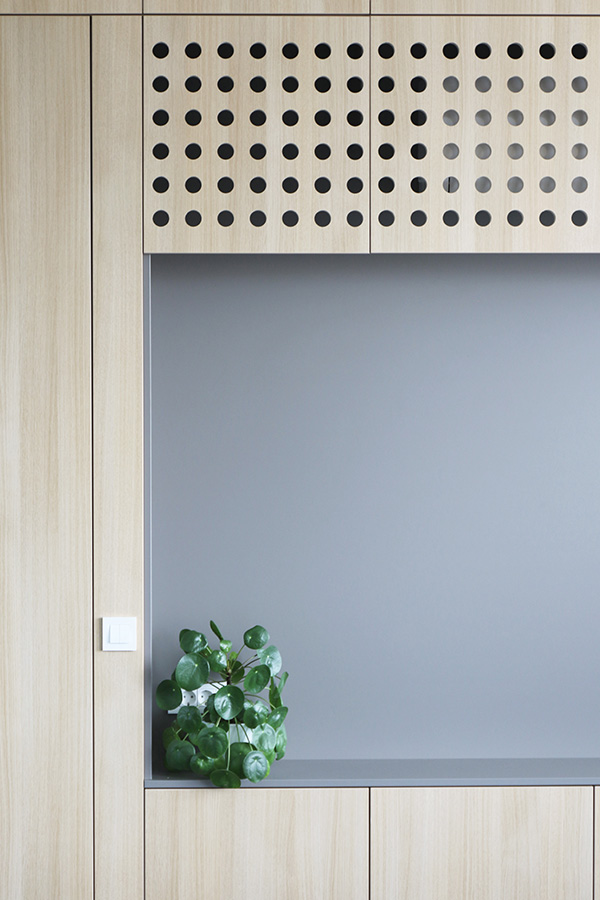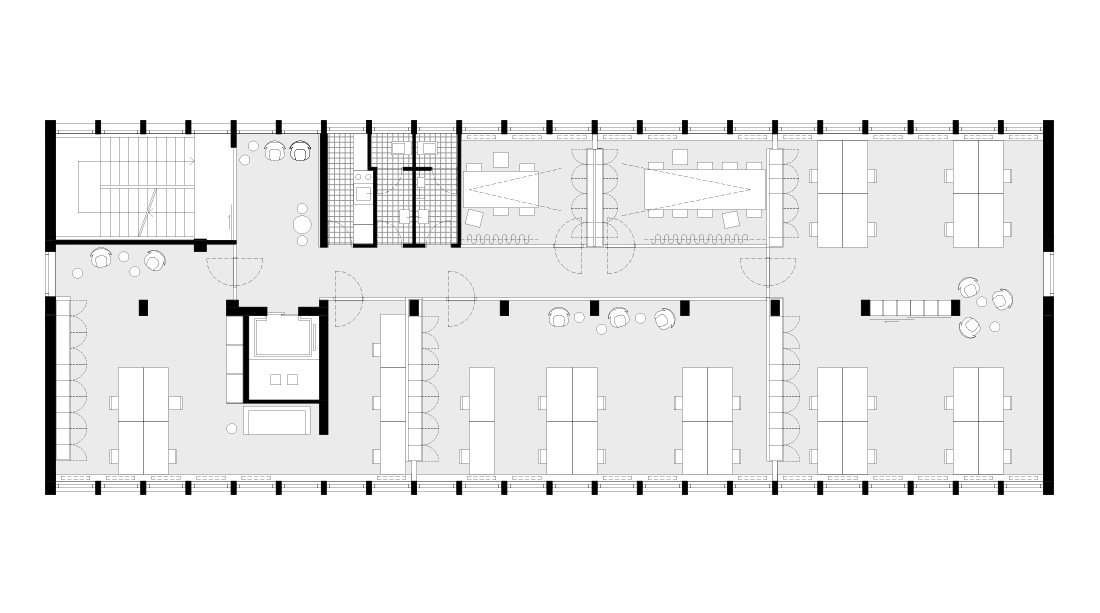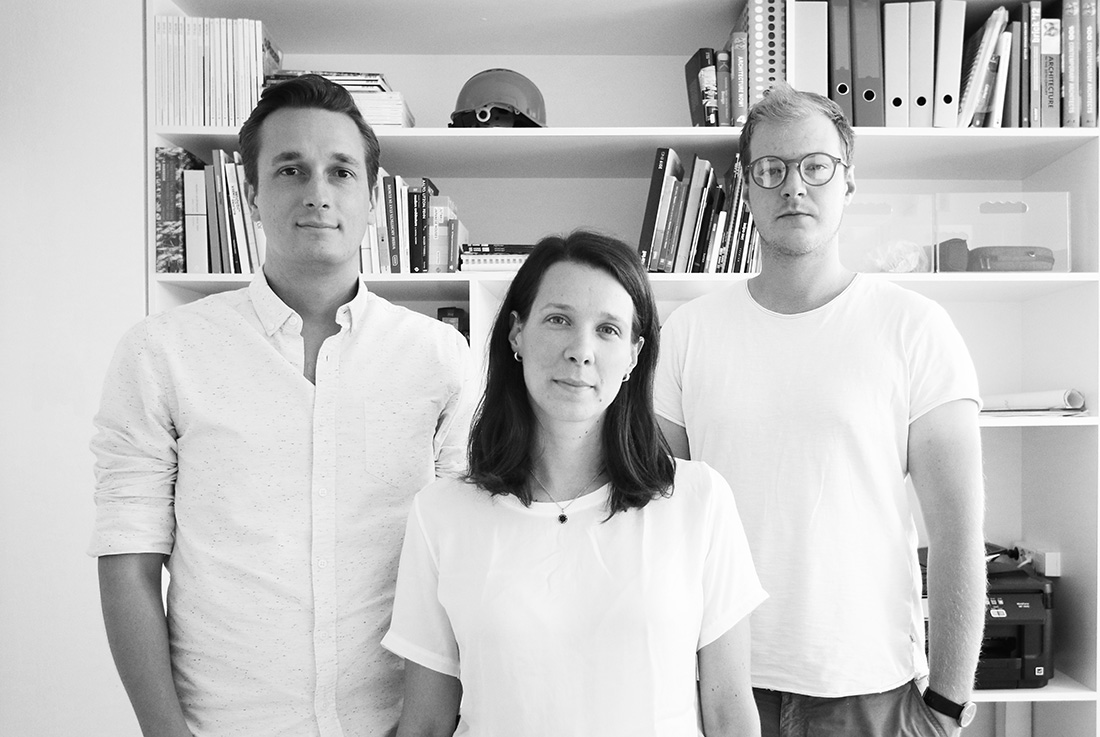 About the authors
Studio 1991 was founded in 2018 by Anže Briški, Nuša Gruden and David Žalec. Three friends, three architects. During our studies at the Faculty of Architecture in Ljubljana, we collaborated on several architectural competitions. We connected as a team and decided to work together.
We see architecture as an integral part of society's cultural identity. Design decisions always take into account the client's preferences and resources. The architecture of Studio 1991 seeking the answers to the complex questions. Not ignoring good practices from the past, we rather build on them with youthful enthusiasm.
FILE
Authors: Studio 1991; Anže Briški, Nuša Gruden, David Žalec
Clients: Quintelligence d.o.o., Qlector d.o.o., Event registry d.o.o., Solvesall d.o.o.
Photos: David Žalec
Year of completion: 2019
Location: Ljubljana, Slovenia
Total area: 290 m2
Text provided by the authors of the project.