This studio space was arranged for a young team whose work and concern is the interior architecture and design. Thus (In this way), the team has implemented its principles in its own workspace. This office is part of a home, in fact, it is the space of the former garage that was demolished and rebuilt according to new needs. Above the deck, there is a green terrace. The space is limited, only 16 sqm, but hosts three office units. The furniture was thought and executed for this space, just as the team does for all the projects. The finishes used: concrete skin, metallic constructions, beech plywood, copper pipe, are meant to suggest sincerity, simplicity and unconventional. The copper pipe that hides the electrical installation is a good symbol for communication. These natural materials, left in their natural shape, are the materials the IUstudio team uses and promotes in its projects. The ambience with a slight austerity and modesty was the stylistic objective of this arrangement.
What makes this project one-of-a-kind?
It's a small, compact, fully functional space, designed using the team's values: honesty, simplicity, sustainability.
About the authors
IUstudio creates interior design solutions in a minimalist functional style, reducing everything to essentiality and simplicity. It capitalizes on spaces through a thought of organization and simplification. The resulting interiors are practical, comfortable and harmonious. IUstudio keeps the natural and raw attributes of materials so that the eyes and the senses are awakened. Spaces must be emotional and resist time, and simplicity is the harmony of the essentials.
Text provided by the authors of the project.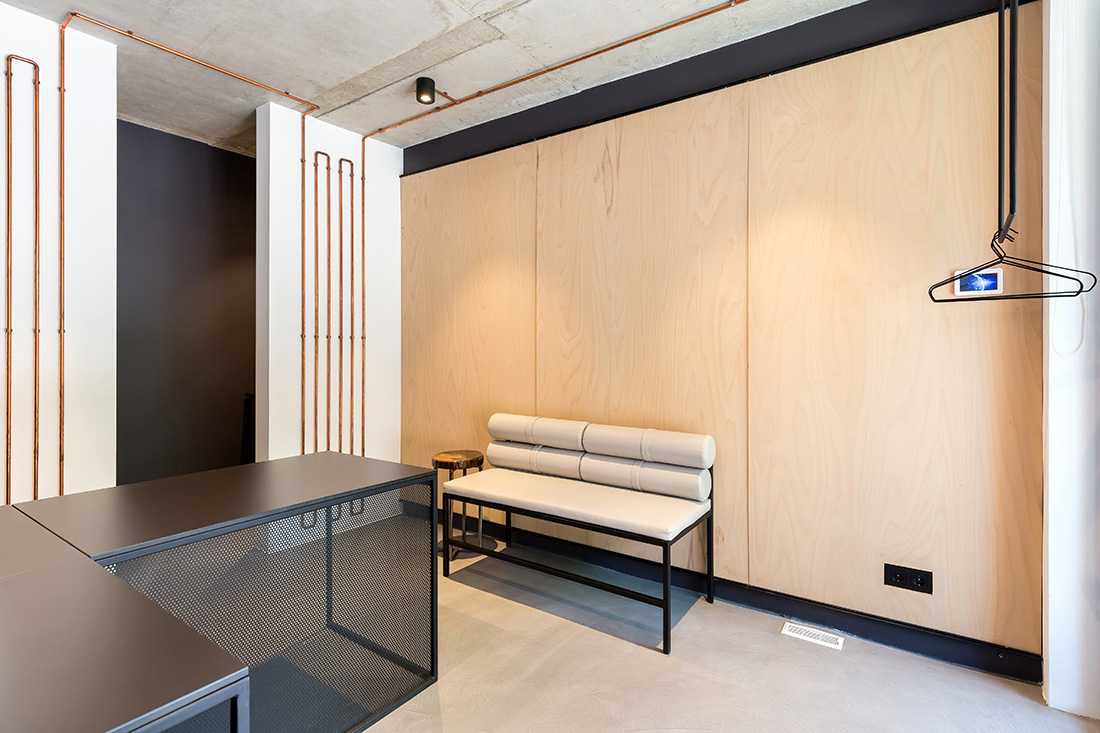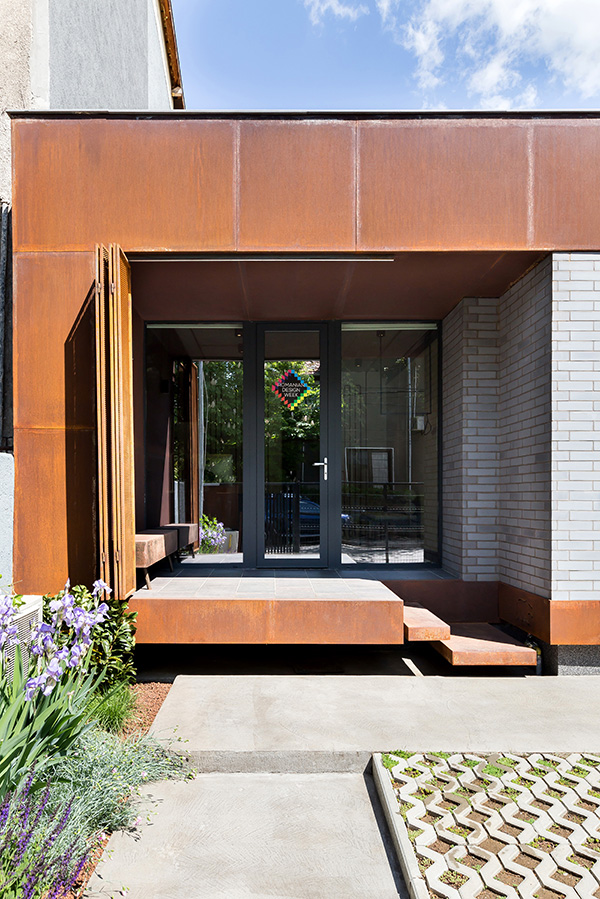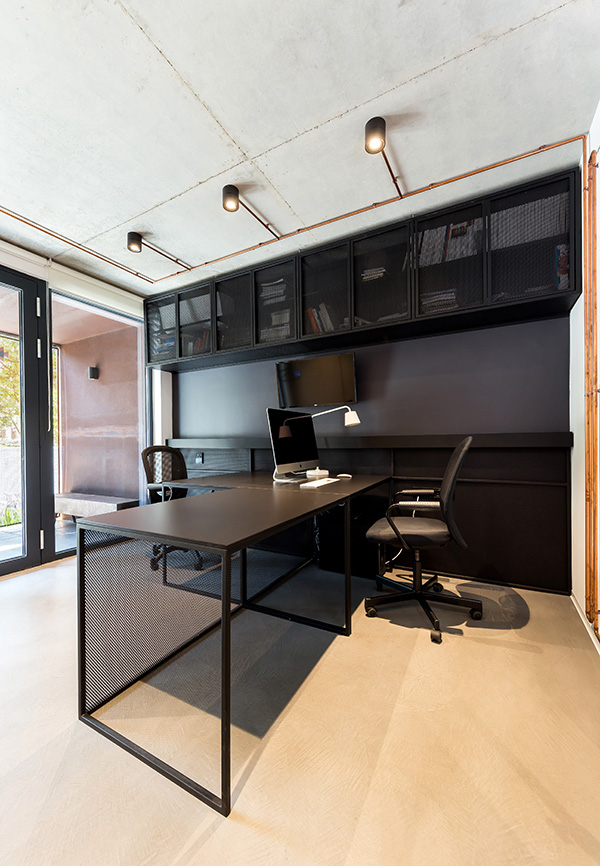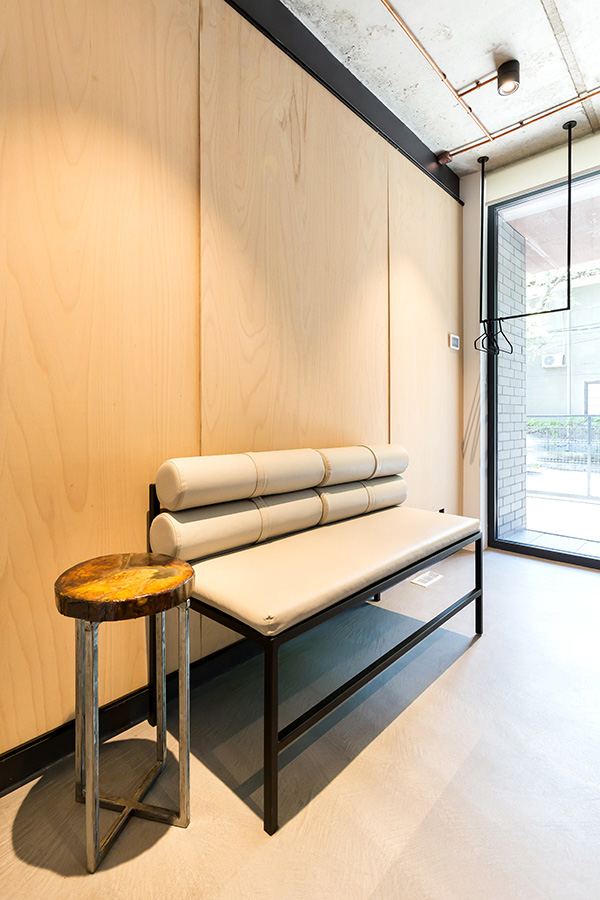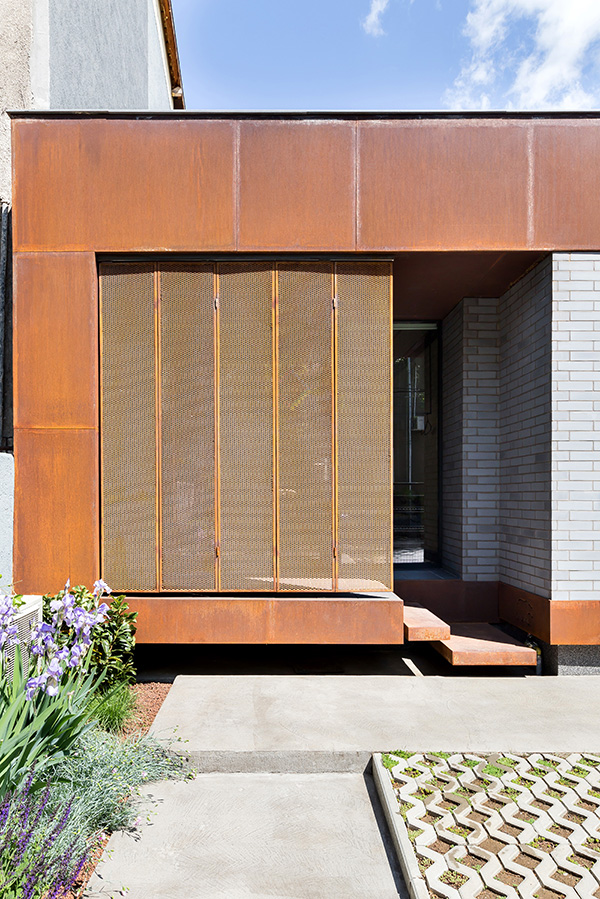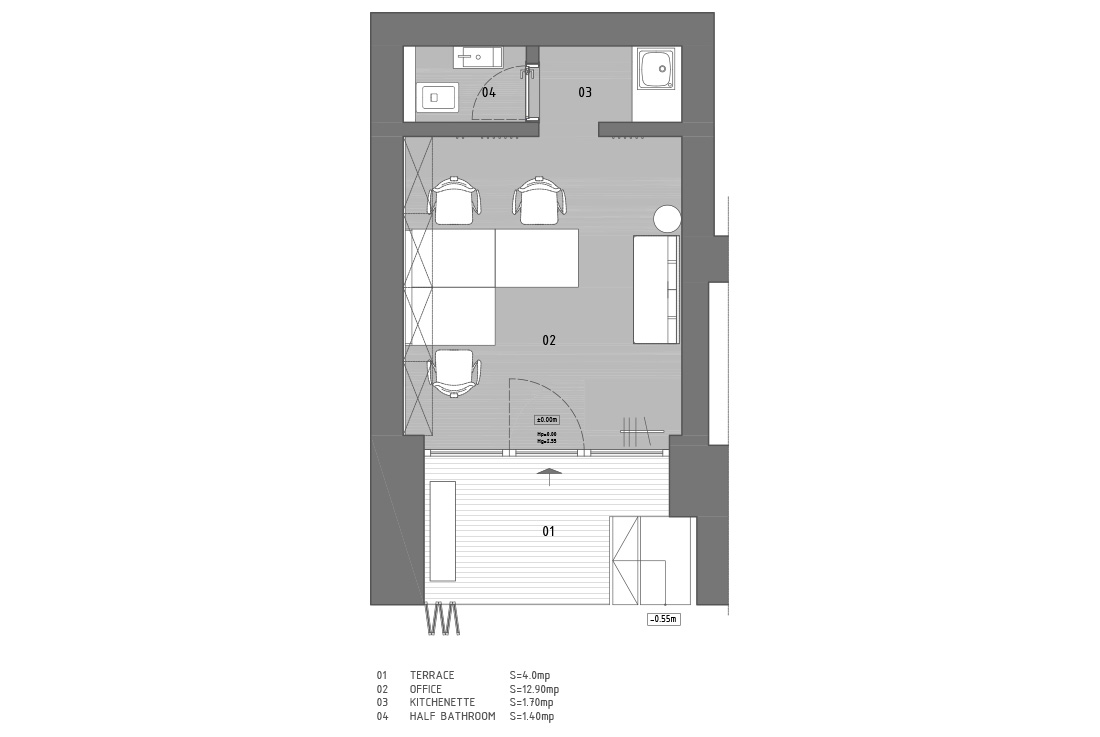 Credits
Interior
Irina Ursu; IUstudio
Client
IUstudio
Year of completion
2018
Location
Bucharest, Romania
Total area
16 m2
Photos
Alexandru Prodan
Project Partners
OK Atelier s.r.o., MALANG s.r.o.
Related posts
Powered by