The café is the core of NoD experimental culture space. The goal was to refurbish the interior to attract daytime coffee shop visitors.
The proposal is amplifying an early 20th century atmosphere whilst keeping the NoD signature; the pompous central bar under the floating Jiri David's Golden bones sculpture and the elevated seating area. The original ornate molding is being continued with a new one which we cascade all around the hall. The smoked oak parquet, the white mosaic at the bar, and the traditional coffee shop chairs, accompanied by the brass elements, refers to the era of the foundation of the house.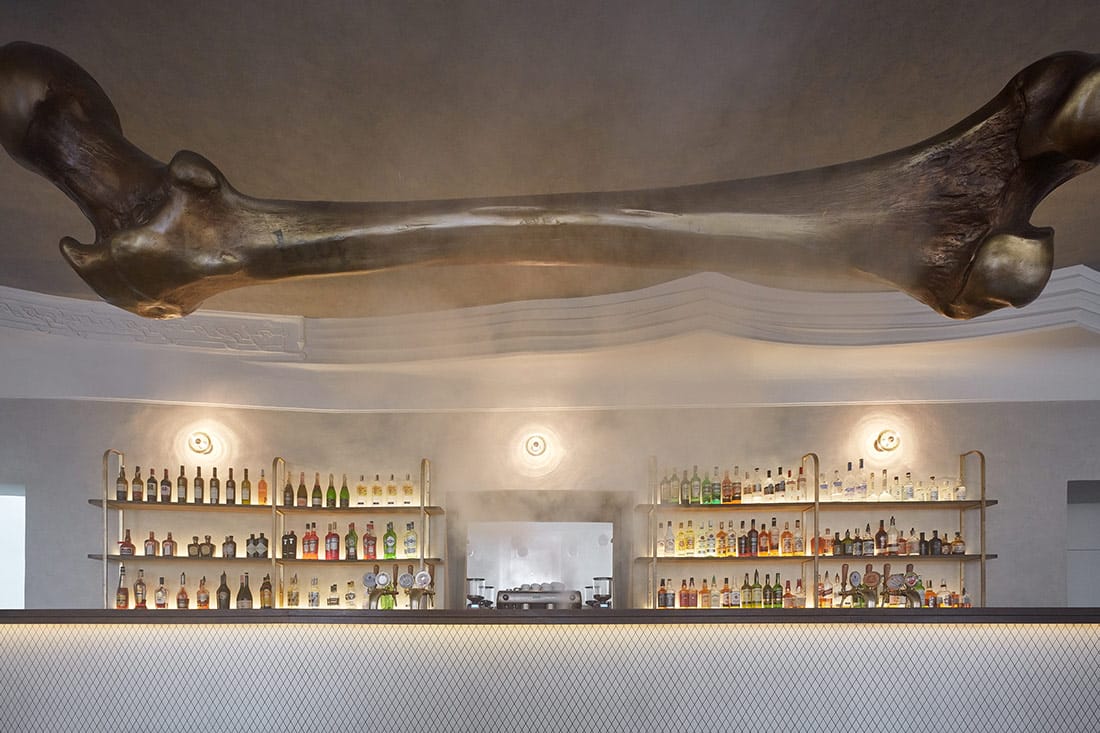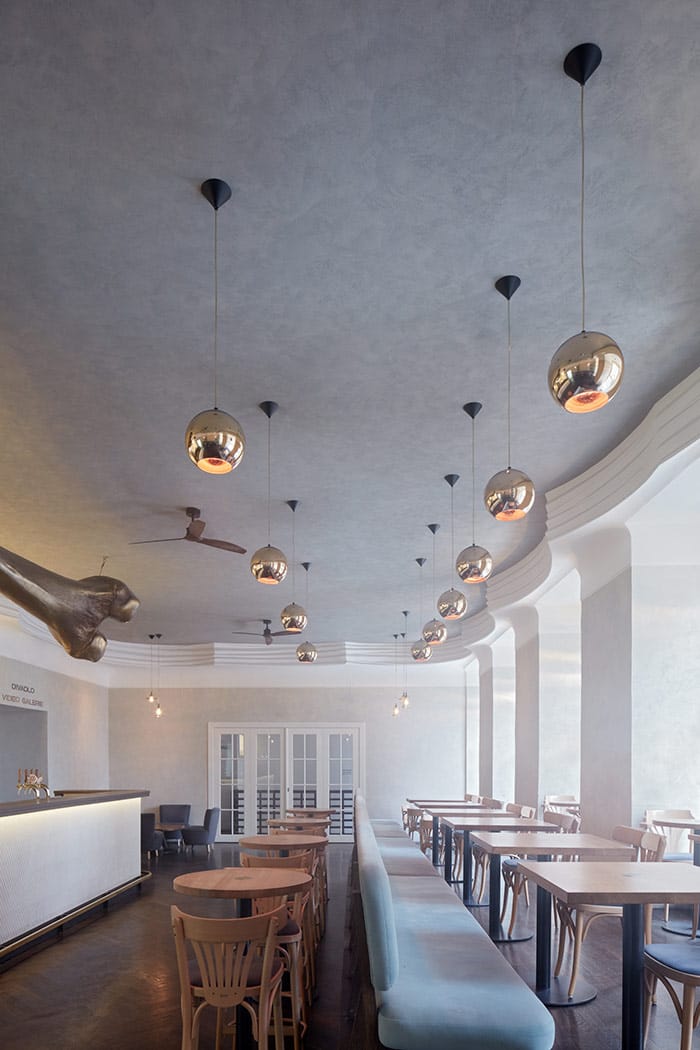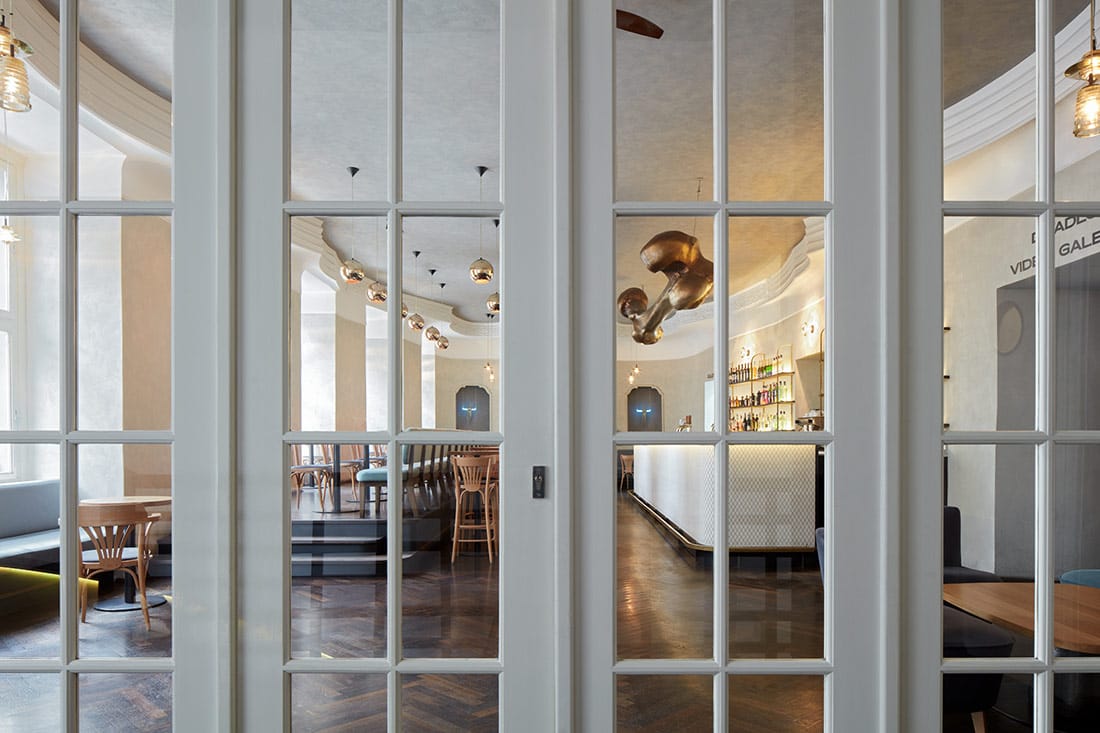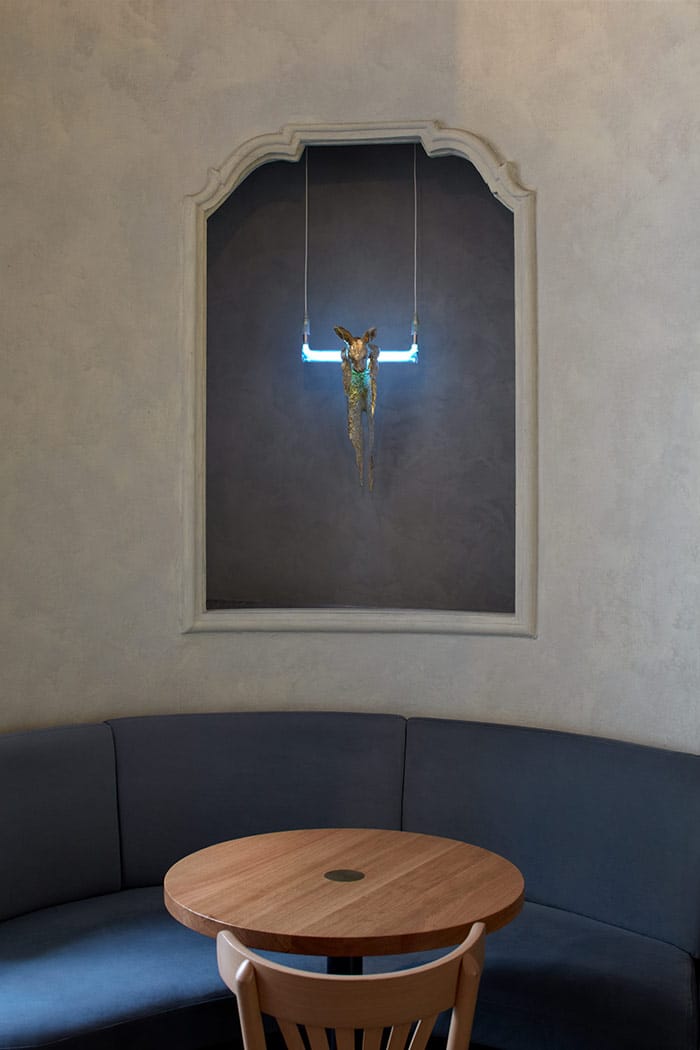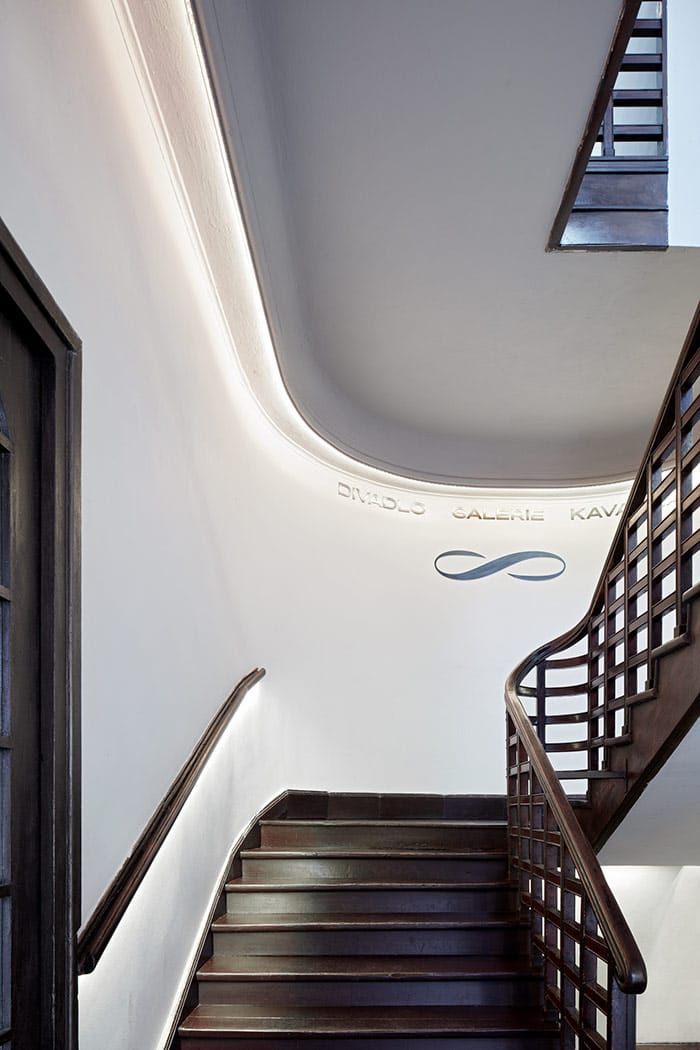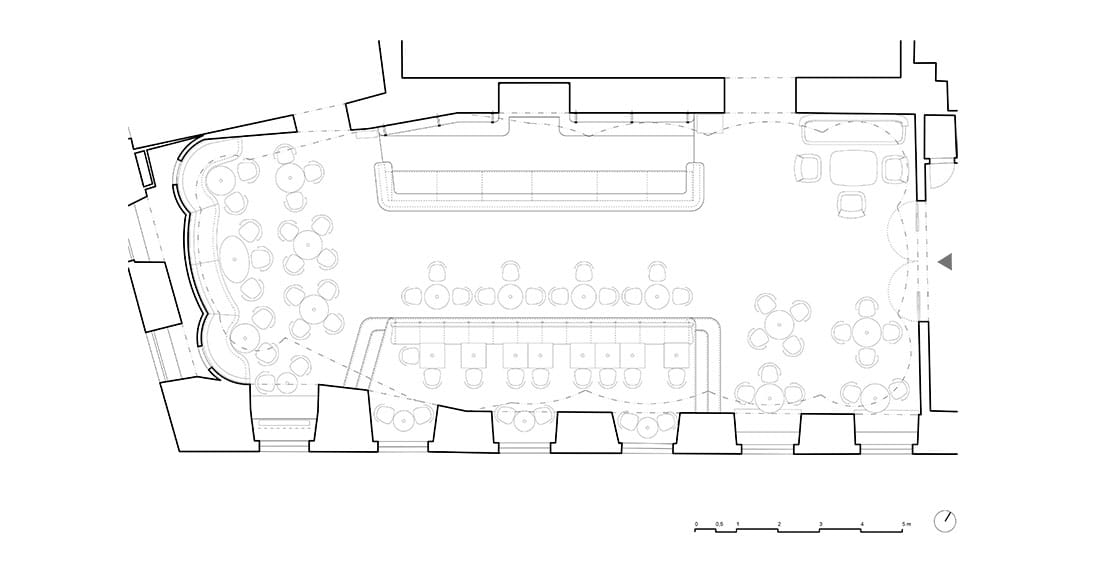 Credits
Interior
CollColl; Martin Gaberle, Marek Fischer
Client
10:15 Management
Year of completion
2017
Location
Prague, Czech Republic
Surface
121 m2
Photos
BoysPlayNice; Jakub Skokan, Martin Tůma
Check out the BIG SEE event here: Interiors 180° / Big See Awards / Month of Design 2018
Project Partners
OK Atelier s.r.o., MALANG s.r.o.
Related posts
Powered by